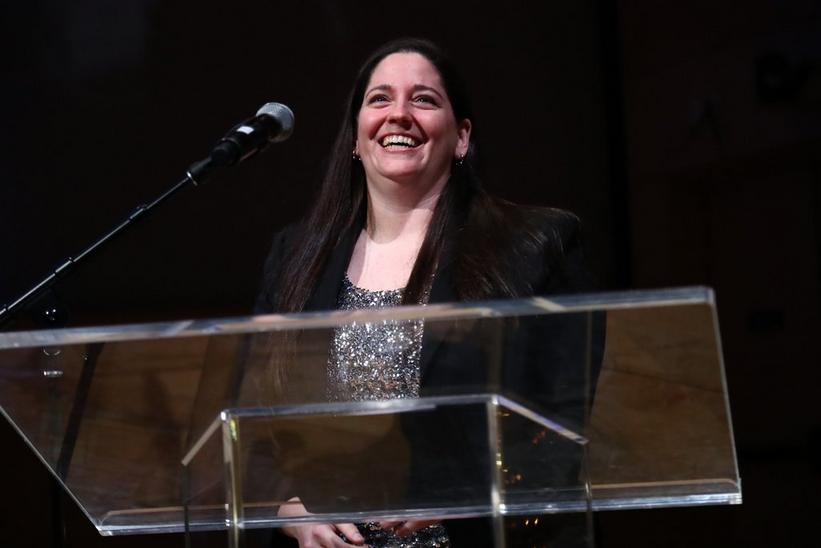 news
Melissa Salguero Receives 2018 Music Educator Award
Bronx, N.Y., music educator celebrated for her significant and lasting contribution to the field of music education
GRAMMYs
/
Jan 27, 2018 - 04:19 am
The GRAMMY Museum and the Recording Academy have announced the 2018 recipient of the Music Educator Award: Melissa Salguero of P.S. 48 Joseph R. Drake in the Bronx, N.Y.
The Music Educator Award was established to recognize current educators (kindergarten through college, public and private schools) who have made a significant and lasting contribution to the field of music education and who demonstrate a commitment to the broader cause of maintaining music education in schools. Each year, one recipient is selected from 10 finalists and recognized for their remarkable impact on students' lives. This year, that special teacher is Salguero.
Salguero has been teaching music at P.S. 48 Elementary School since 2010. Her goal is to foster creativity, curiosity and a strong work ethic in her students through the power of music. Salguero was honored as the Lincoln Center Arts Teacher of the Year in 2013. In 2014, after P.S. 48 suffered a break-in, Salguero was invited to represent the school on "The Ellen DeGeneres Show." Last year she was a semifinalist for the 2017 Music Educator Award.
"My parents started this love for music for me when I was very little," Salguero said at the GRAMMY In The Schools Live! GRAMMY Week event where she was recognized on Jan. 25. "They bought me this little piano and I learned so many songs on it. And then they bought me a guitar and they kind of supported my musical instrument addiction really. I just kept learning. They let me learn at my own pace — they didn't force me to do anything. And really that developed into such a love for music."
Like many inspirational music teachers, Salguero had a mentor of her own who helped cultivate her love and appreciation for music.
"Miss Bower, she was my fifth-grade teacher all the way from elementary school," said Salguero on her mentor. "I really struggled with school when I was little. I wasn't really confident in myself. I was so shy and I didn't believe I could do anything. … She taught me to believe in myself and it really sparked a passion for helping other people. And now her effect on me is transferring to my students."
On the most important piece of wisdom she wants to pass on to students, she reminds them that not only is practice key, but it's always a rehearsal for a performance.
"You're gonna practice is the way you're gonna perform, that's my motto," said Salguero. "When you're in the practice room and you've got bad posture, that's how you're going to perform. Every time you pick up your instrument is like if you're on the stage. Being a musician is about habits and building that endurance and all the things you need to be successful."
As the 2018 Music Educator Award honoree, Salguero will be in New York City, the host city of the 60th GRAMMY Awards, where she will be recognized during GRAMMY Week, attend the 60th GRAMMY Awards ceremony on Jan. 28 and a range of GRAMMY Museum events. In addition, she will receive a $10,000 honorarium with matching school grants. For Salguero, the chance to be recognized in her home state is especially satisfying.
"This is one of the most epic moments of my life," said Salguero. "My dream was to teach in a city that loved and cherished music. To be honored in New York City as a New York teacher, this has been one of the most amazing experiences in my life."
Catching Up On Music News Powered By The Recording Academy Just Got Easier. Have A Google Home Device? "Talk To GRAMMYs"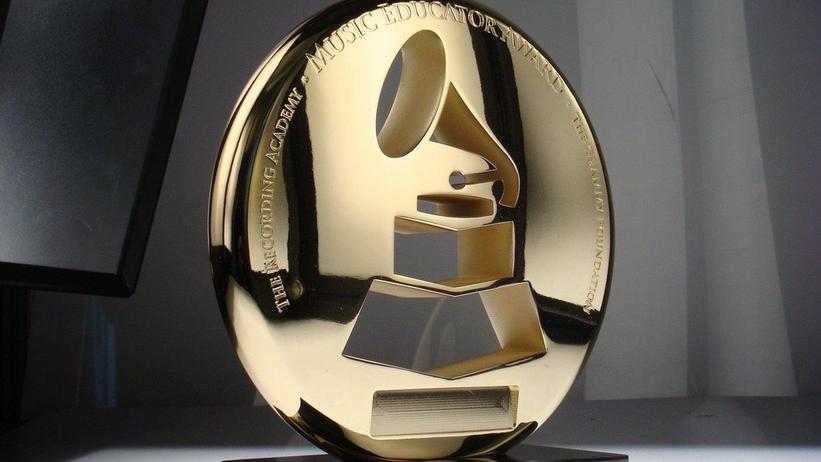 Music Educator Award
Photo Courtesy of the Recording Academy and GRAMMY Museum
news
212 Quarterfinalists Announced For The 2024 Music Educator Award
The Recording Academy and GRAMMY Museum have announced the quarterfinalists for the 2024 Music Educator Award, which recognizes educators who have made a significant contribution and demonstrate a commitment to music education.
GRAMMYs
/
May 8, 2023 - 01:00 pm
Today, the Recording Academy and GRAMMY Museum have announced a total of 212 music teachers as quarterfinalists for the 2024 Music Educator Award, which recognizes current educators — kindergarten through college across public and private schools — who have made a significant and lasting contribution to the field of music education and who demonstrate a commitment to the broader cause of maintaining music education in the schools. The quarterfinalists, who hail from 197 cities, were selected from more than 2,000 initial submitted nominations. In addition to the quarterfinalists, 123 legacy applicants from 2023 will also be eligible to win the Music Educator Award this year.
Semi-finalists for the 2024 Music Educator Award will be announced this September. The ultimate recipient will be recognized during GRAMMY Week 2024.
Read More: Meet The 2023 Music Educator Award Recipient: How Pamela Dawson Helps Her Students Achieve Healing And Catharsis
A joint partnership and presentation between the Recording Academy and GRAMMY Museum, the Music Educator Award is open to current U.S. music teachers, and anyone can nominate a teacher — students, parents, friends, colleagues, community members, school deans, and administrators. Teachers are also able to nominate themselves, and nominated teachers are notified and invited to fill out an application.
Each year, one recipient is selected from 10 finalists and recognized for their remarkable impact on students' lives. The 10th annual honoree will be flown to Los Angeles to attend the 2024 GRAMMYs, officially known as the 66th GRAMMY Awards, as well as a range of GRAMMY Week events. The nine additional finalists will receive a $1,000 honorarium, and the schools of all 10 finalists will receive matching grants. Fifteen semi-finalists will receive a $500 honorarium with matching school grants.
Read More: 8 Artists Who Were Inspired By Their Teachers: Rihanna, Adele, Jay-Z & More
The matching grants provided to the schools are made possible by the generosity and support of the GRAMMY Museum's Education Champion Ford Motor Company Fund. In addition, the American Choral Directors Association, National Association for Music Education, NAMM Foundation, and National Education Association support this program through outreach to their constituencies.
Learn more about the Music Educator Award.
See the full list of the 2024 Music Educator Award quarterfinalists and legacy applicants below:
2024 MUSIC EDUCATOR AWARD 

QUARTERFINALISTS
Name

School

City

State

Casie Adams
Martinsburg High School
Martinsburg
West Virginia
Bruce Adams
Sam Houston High School
San Antonio
Texas
Miguel Aguiar
Southwest High School
San Antonio
Texas
Derek Alexander
Orville Bright Elementary School
Chicago
Illinois
Dawn Amthor
Wallkill Senior High School
Wallkill
New York
Jonathan Anderson
University High School (Volusia)
Orange City
Florida
Christopher Andrews
Hephzibah High School
Hephzibah
Georgia
Jeanne Andrews
Pauline J. Petway Elementary School
Vineland
New Jersey
Justin Antos
Dwight D. Eisenhower High School
Blue Island
Illinois
Javier Arau
New York Jazz Academy
New York
New York
Andrea

 

Armour
Christian County Middle School
Hopkinsville
Kentucky
Timothy Arnold
Orono High School
Long Lake
Minnesota
Shawn Athey
Veterans Memorial High School
Corpus Christi
Texas
Elizabeth Baker
Mary Martin Elementary
Weatherford
Texas
Jeremy Bartunek
Greenbriar School
Northbrook
Illinois
Adem Birson
New York University
New York
New York
Benjamen Blasko
Lipscomb University
Nashville
Tennessee
Amanda

 

Blevins
Tri-Valley High School
Dresden
Ohio
Susan Boddie
Valdosta State University
Valdosta
Georgia
Adrain

 

Bonner
Lancaster High School
Lancaster
Texas
Cherie

 

Bowe
Pascagoula High School
Pascagoula
Mississippi
Andrew Bowerly
Tenino High School
Tenino
Washington
George Bradshaw
Dover Area High School
Dover
Pennsylvania
Gwendolyn Brazier
Lathrop High School
Fairbanks
Alaska
Steve Browne
Nashville Community High School
Nashville
Illinois
Matthew Brusseau
Davie County High School
Mocksville
North Carolina
Ryan Bulgarelli
Loyalsock Township High School
Williamsport
Pennsylvania
Cathryn Burt
East Newton High School
Granby
Missouri
James Byrn, Jr.
Maconaquah High School
Bunker Hill
Indiana
Mary Catherine Campbell
Seven Pines Elementary
Sandston
Virginia
Helen Capehart
Bridgeport High School
Bridgeport
Texas
Marcos Carreras
Conservatory of The Arts
Springfield
Massachusetts
Michael "Patrick" Carte
Scott High School
Madison
West Virginia
Curtis Carver
Harlem High School
Harlem
Georgia
Roger Chagnon III
Westfield Academy and Central School
Westfield
New York
Kristopher Chandler
Gautier High School
Gautier
Mississippi
Jeff Chang
Decatur High School
Federal Way
Washington
Krista Clay
West Branch High School
Beloit
Ohio
Travis Coakley
William Carey University
Hattiesburg
Mississippi
Vanessa Cobb
Montgomery Central High School
Cunningham
Tennessee
Mark Collins
John S. Battle High School
Bristol
Virginia
Trish Conover
Community Middle School
Plainsboro
New Jersey
John Contreras
Pueblo High School
Tucson
Arizona
Kyle Cook
Western Branch Middle School
Chesapeake
Virginia
Travis Cook
Plymouth Christian Academy
Canton
Michigan
Daniel Cook
University of North Texas
Denton
Texas
Andrew Cote
Merrimack College
North Andover
Massachusetts
Drew Cowell
Belleville East High School
Belleville
Illinois
Cory Craig
Benton Intermediate School
Benton
Louisiana
Matthew Cunningham
Brockton High School
Brockton
Massachusetts
Shannon Curtis
Zimmerman Middle High School
Zimmerman
Minnesota
Isaac Daniel
Stax Music Academy
Memphis
Tennessee
Jim Daughters
Southeast Missouri State University
Cape Girardeau
Missouri
Marci DeAmbrose
Lincoln Southwest High School
Lincoln
Nebraska
Jackie Deen
Pottsboro High School
Pottsboro
Texas
Matthew Denman
Classen School of Advanced Studies
Oklahoma City
Oklahoma
Ryan Diefenderfer
Paradise Valley High School
Phoenix
Arizona
Jennifer DiVasto
Pennridge High School
Perkasie
Pennsylvania
Antoine

 

Dolberry

P.S. 103x Hector Fontanez

Bronx
New York
George Dragoo
Stevens High School
Rapid City
South Dakota
Marisa Drake
Patuxent High School
Lusby
Maryland
Kathleen

 

Dudley
Andrew Cooke Magnet School
Waukegan
Illinois
Jonathan

 

Eising
James Hubert Blake High School
Silver Spring
Maryland
Jonathan Eldridge
Weston High School
Weston
Massachusetts
Carol Evans
Gwynedd Mercy University
Gwynedd Valley
Pennsylvania
Anthony Ferreira
Suffield High
West Suffield
Connecticut
Tamara Frazier
North Valleys High School
Reno
Nevada
J.D. Frizzell
Briarcrest Christian School
Eads
Tennessee
Chesteron Frye
St. Helena College & Career Academy
Greensburg
Louisiana
Nicholas Garofalo
Chattahoochee High School
Johns Creek
Georgia
Matt Gerry
Salina South Middle School
Salina
Kansas
Anna Girling
Sebastopol Attendance Center
Sebastopol
Mississippi
Vivian Gonzalez
Miami Arts Studio 6-12 @ Zelda Glazer
Miami
Florida
Johnathan Gore
Sandy Run K8 School
Swansea
South Carolina
Serena Gorham
Weare Middle School
Weare
New Hampshire
Kylie Griffin
Dozier Elementary
Erath
Louisiana
Jess Gronberg
Hawkes Bluff Elementary
Davie
Florida
Alan Guckian
Manor High School
Manor
Texas
Nathaniel Gunter
Greer High School
Greer
South Carolina
Amy Hannequin
Bethel Middle School
Bethel
Connecticut
Crystal Harding
Ypsilanti Community High School
Ypsilanti
Michigan
Diana

 

Harrigan
Bloom High School
Chicago Heights
Illinois
Toye Harris
Miami High School
Miami
Oklahoma
Chris Hayslette
Bridgeport Middle School
Bridgeport
West Virginia
Colette Hebert
Ella Fitzgerald Academy
Yonkers
New York
Martha Heise
Seventh Street Elementary School
Oil City
Pennsylvania
Jonathan Helmick
Slippery Rock University
Slippery Rock
Pennsylvania
Corey Hermens
Grant County High School
Dry Ridge
Kentucky
Joel Hill
Velma Jackson High School and Shirley D. Simmons Middle School
Camden
Mississippi
Autumn Danielle Hodges
Clarksville- Kraus Middle School
Clarksville
Arkansas
Elaine Holmes
Comsewogue High School
Port Jefferson Station
New York
Gene Hundley
Swainsboro Middle School
Swainsboro
Georgia
Victor Iapalucci
Philip Barbour High School
Philippi
West Virginia
Devin James
Salem High School
Conyers
Georgia
Heidi Jaye
Daniel Webster Elementary School
New Rochelle
New York
Luke Johnson
Ingalls Elementary
Ingalls
Kansas
Jamie Jones
Manzano Day School
Albuquerque
New Mexico
Tyler Jones
Thompson Middle School
Alabaster
Alabama
Daniel Joosten
Edgerton High School
Edgerton
Wisconsin
Brett Keith
Northern Bedford County Middle/High School
Loysburg
Pennsylvania
Deonte Kennedy
Craigmont High School
Memphis
Tennessee
Matthew Kilby
Fort Dorchester HS
North Charleston
South Carolina
Lou Kitchner
Bedford Middle School
Westport
Connecticut
Michael Kiyoi
San Marcos High School
Santa Barbara
California
Kate Klotz
Monarch High School
Louisville
Colorado
Heidi Kohler
Clarence Middle School
Clarence
New York
Michael Lapomardo
Shrewsbury High School
Shrewsbury
Massachusetts
Michael Lee
Jericho Middle School
Jericho
New York
Morgan Lentino
Otter Creek Elementary
Elgin
Illinois
Joshua Light
Soddy-Daisy HS
Soddy-Daisy
Tennessee
Lisa Linde
Newton South High school
Newton
Massachusetts
Wes Lowe
The King's Academy
West Palm Beach
Florida
Cole Lundquist
Gloucester High School
Gloucester
Massachusetts
Robert Mamminga
St. Francis High School
Wheaton
Illinois
Peter Manzi
Carlsbad High School
Carlsbad
California
Samuel Maran
Lake High School
Millbury
Ohio
Jayson Martinez
Arts High School
Newark
New Jersey
Kevin McDonald
Wellesley High School
Wellesley
Massachusetts
Jill Melchitzky
Northwestern Middle School
Albion
Pennsylvania
Larrian Menifee
Ball High School
Galveston
Texas
Kimberly Mettert
East Noble Middle School
Kendallville
Indiana
Natalie Moore
Sullivan High School
Sullivan
Missouri
Mario Morales
Granbury High School
Granbury
Texas
Coty Raven Morris
Portland State University
Portland
Oregon
Brian Nabors
Shelby High School
Shelby
Ohio
Jenny Neff
The University of the Arts
Philadelphia
Pennsylvania
Cassandra Nelson
Mountaineer Middle
Morgantown
West Virginia
Trevor Nicholas
Senn Arts at Nicholas Senn High School
Chicago
Illinois
Adam Nobile
Big Spring High School
Newville
Pennsylvania
Sam Noyce
Thomas Jefferson Jr. High School
Kearns
Utah
Tim O'Donnell
Ephrata High School
Ephrata
Washington
John Panella
Cottondale High School
Cottondale
Florida
James Patterson
Kingstree High School
Kingstree
South Carolina
Shakia Paylor
City Neighbors High School
Baltimore
Maryland
Fernando Penaloza
Savanna High School
Anaheim
California
Kathy Perconti
Wayne Central High School
Ontario Center
New York
Jordan Peters
Dr. E Alma Flagg School
Newark
New Jersey
Catherine Plichta
Theatre Arts Production Company School
Bronx
New York
Felix Ponce
Back of the Yards College Preparatory High School
Chicago
Illinois
David Pope
Baldwin Wallace University
Berea
Ohio
Ær Queen
Braddock Elementary School
Annandale
Virginia
Brian Querry
Charles A. Huston Middle School
Lower Burrell
Pennsylvania
Rebecca Raber
University of Mary
Bismarck
North Dakota
Marc Ratner
Mineola High School
Garden City Park
New York
Lance Rauh
Patriot Oaks Academy
St Johns
Florida
Hoza Redditt
MSA East Academy
St. Gabriel
Louisiana
Heather Rentz
St. Mark Westpark
Cleveland
Ohio
Aaron Rex
Mason Middle School
Mason
Ohio
Angela Rex
Riverside Middle School
Greer
South Carolina
Chris Richard
Rogers Heritage High School
Rogers
Arkansas
Sarah Riechers
Thurgood Marshall Elementary School
Manassas
Virginia
Stephanie Robertson
Ponchatoula High School
Ponchatoula
Louisiana
Bethany Robinson
Noblesville High School
Noblesville
Indiana
Keith Robinson
Jefferson Avenue Elementary
Seguin
Texas
Alberto Rodriguez
Mount Vernon High School
Alexandria
Virginia
Chad Rose
Sheridan High School
Sheridan
Wyoming
Stewart Rosen
Walter Reed Middle School
North Hollywood
California
Shawn Royer
Marian University
Indianapolis
Indiana
Dayshawn Russell
North Iberville Elementary
Rosedale
Louisiana
Hannah Ryan
University of Virginia's College at Wise
Wise
Virginia
Kyle Ryan
Turkey Hill School
Orange
Connecticut
Ashley Sands
Kennedy Secondary School
Fergus Falls
Minnesota
Mark Santos
Santa Ana High School
Santa Ana
California
Danni Schmitt
Roland Park Elementary/Middle School
Baltimore
Maryland
Kevin Schoenbach
Oswego High School
Oswego
Illinois
Eric Schultz
Coastal Carolina University
Conway
South Carolina
Jessica Schwartz
Denham Springs High School
Denham Springs
Louisiana
Josh Settlemyre
R.J. Reynolds High School
Winston-Salem
North Carolina
Jason Shiuan
Saratoga High School
Saratoga
California
Katie Silcott
Olentangy Shanahan Middle School
Lewis Center
Ohio
Kerra Simmons
Fort Worth Academy of Fine Arts
Fort Worth
Texas
Joani

 

Slawson
Holy Trinity Episcopal Academy
Melbourne
Florida
Timothy Patrick Sloan Sr.
Albright Middle School
Houston
Texas
Jessie Smith
Yes Prep Public Schools
Houston
Texas
Cathryn Smith
Coleman High School
Coleman
Texas
Patrick Smith
Cooperative Arts and Humanities High School
New Haven
Connecticut
Tony Spano
Culver City High School
Culver City
California
Wes Sparkes
Eagleview Middle School
Colorado Springs
Colorado
Julian Spires
Meade Middle School
Fort Meade
Maryland
Shannon Stem
University Academy
Panama City
Florida
Harold Stephan
Stuyvesant High School
New York
New York
Cassandra Sulbaran
Braintree High School
Braintree
Massachusetts
Lynn Sweet
Mount Anthony Union High School
Bennington
Vermont
Agnes Tech
Indian Prairie Elementary School
Crystal Lake
Illinois
Chris Toomey

Mineola High School

Garden City Park
New York
Tom Torrento
Grosse Pointe North High School
Grosse Pointe Woods
Michigan
Jessica Torres
Elmont Memorial Jr. Sr. High School
Elmont
New York
Michelle Trinidad
Sacred Heart School
Bronx
New York
Alice Tsui
New Bridges Elementary
Brooklyn
New York
Jordan Tupper
Episcopal School of Baton Rouge
Baton Rouge
Louisiana
Martin Urbach
Harvest Collegiate High School
New York City
New York
Johny Vargas
Pueblo High School
Tucson
Arizona
Amy Villanova
Canyon Crest Academy
San Diego
California
Valerie Vinnard
Webster Elementary
Long Beach
California
Kenneth Walker
Ralls High School
Ralls
Texas
Kathy Wallace
Willard Elementary
Winchester
Indiana
Jennifer Walter
University of North Carolina at Greensboro
Greensboro
North Carolina
John Ware
Stovall Middle School
Houston
Texas
Brandon Weeks
North Polk High School
Alleman
Iowa
Lisa Werner
St. Bruno Parish School
Dousman
Wisconsin
Scott Weyman
Solanco High School
Quarryville
Pennsylvania
Elizabeth White
Holcomb RIII
Holcomb
Missouri
Tyler Wigglesworth
West Covina High School
West Covina
California
Derrick Williams
Vista Heights Middle School
Moreno Valley
California
Paula Williams
The Ron Clark Academy
Atlanta
Georgia
Sandi Wilson
Franklin School of Innovation
Asheville
North Carolina

Matthew Wiltshire

Lewiston High School

Lewiston

Maine

Damion Womack

The Montgomery Academy

Montgomery

Alabama

Tammy Yi

Chapman University

Orange

California

Nicholas Young

Altus High School

Altus

Oklahoma

Jason Younts

Samuel V. Champion High School

Boerne

Texas

DeAnna Zecchin

Indian River High School

Dagsboro

Delaware
2024 MUSIC EDUCATOR AWARD LEGACY APPLICANTS
Name

School

City

State

Phil Aguglia

Kenmore East High School

Tonawanda

New York

Heather Akers
Central Middle School
Dover
Delaware
Eric Allen
Western Middle School for the Arts
Louisville
Kentucky
Calandria Allen
Zachary Community Schools
Zachary
Louisiana
Abigail Alwin
Clague Middle School
Ann Arbor Public Schools
Michigan
David Amos
Heritage Middle School
Painesville
Ohio
Luke Aumann
Appleton North High School
Appleton
Wisconsin
Elizabeth Baker
Ilima Intermediate School
Ewa Beach
Hawaiʻi
Andre Barnes
Science Park High School
Newark
New Jersey
Conesha Barron
Lanier High School
Jackson
Mississippi
Lyndra Bastian
Creekside Middle School and Woodstock High School
Woodstock
Illinois

William Bennett

Cane Bay High School

Summerville

South Carolina

Heather Bice
Ridgeview High School
Orange Park

Florida

Charlie Bradberry
Iowa Park High School
Iowa Park
Texas
Justin Britt
Kingston Public Schools
Kingston
Oklahoma
Shantavia Burchette
East Side High School
Newark
New Jersey
John Burn
Homestead High School
Cupertino
California
Alexander Busby
Oviedo High School
Oviedo
Florida

Aaron Bush

Foxborough High School

Foxborough

Massachusetts

Meg Byrne
Pleasant Valley High School
Bettendorf
Iowa
Philip Carter
O'Fallon Township High School
O'Fallon
Illinois
Elizabeth Carter
Snowden School
Memphis
Tennessee
Francis Cathlina
University of Memphis
Memphis
Tennessee
Tiffany Chiang
Mark Twain I.S. 239
Brooklyn
New York

Ernesta Chicklowski

Roosevelt Elementary

Tampa

Florida

Michael Coelho
Ipswich Middle School and Ipswich High School
Ipswich
Massachusetts

Christine Cumberledge

Central Junior High School

Euless

Texas

Heather Dipasquale
Todd County Middle School
Elkton
Kentucky

Jack A. Eaddy, Jr.

Western Carolina University

Cullowhee

North Carolina

Dominique Eade
New England Conservatory of Music
Boston
Massachusetts
Cuauhtemoc Escobedo
Eckstein Middle School
Seattle
Washington
Jasmine Faulkner
Polaris Expeditionary Learning School
Fort Collins
Colorado
Daniel James Felton
Tartan High School
Oakdale
Minnesota
Nicholas Fernandez
Bentonville Schools
Bentonville
Arkansas
Cathryn Fowler
Health Careers High School
San Antonio
Texas

Marisa Frank

Explore! Community School

Nashville

Tennessee

Jasmine Fripp
KIPP Nashville Collegiate High School
Nashville

Tennessee

Jacob Garcia
Tennyson Middle School
Waco
Texas

Jorge L. Garcia

Elias Herrera Middle School

Laredo

Texas

Tina Gibson
Jefferson County Traditional Middle School
Louisville
Kentucky
Alex Gittelman
Haverford Middle School
Havertown
Pennsylvania
Guillermo Gonzalez
James A. Garfield High School
Los Angeles
California
Mansa Gory
Denzel Washington School of the Arts
Mount Vernon
New York
Deanna Grandstaff
Cecil Intermediate School
McDonald
Pennsylvania
Amanda Hanzlik
E.O. Smith High School
Storrs
Connecticut
Marvin Haywood
John Ehret High School
Marrero
Louisiana
Kristin Howell
Syosset High School
Syosset
New York
Emmanuel Hudson
Booker T. Washington High School
Shreveport
Louisiana
Karla Hulne
Blair-Taylor Middle/High School
Blair
Wisconsin
Mia Ibrahim
Health Opportunities High School
Bronx
New York
Luis Ingels
Candor Elementary School
Candor
New York
Justin Janer
Pinewood School Middle Campus
Los Altos
California
Daryl Jessen
Dakota Valley School
North Sioux City
South Dakota
De'Evin Johnson
Duncanville High School
Duncanville
Texas
Amir Jones
Harvey High School
Painesville
Ohio
Allison Kline
Blue Mountain Area School
Orwigsburg
Pennsylvania
Kenneth Kosterman
Rockwall-Heath High School
Heath
Texas
Joshua Krohn
Brent Elementary School
Washington
District of Columbia
Sarah Labovitz
Arkansas State University
Jonesboro
Arkansas
Heather Leppard
Girls Academic Leadership Academy (GALA)
Los Angeles
California
Hope Lewis
Charles O. Dickerson HS
Trumansburg
New York
Meredith Lord
Burncoat High School
Worcester
Massachusetts
Brendon Lucas
Nyack High School
Nyack
New York
Christian Lucas
Mariners Christian School
Costa Mesa
California
Alison McCarrey
Romig Middle School
Anchorage
Alaska
Angie McDaniel
Forest Creek Elementary
Round Rock
Texas
Ashleigh McDaniel Spatz
Burgess Peterson Academy
Atlanta
Georgia

Matthew McKagan

Lindero Canyon Middle School

Agoura Hills

California

Brian McMath

Northwest Guilford High School

Greensboro

    

North Carolina

Phillip McMullen
Silver Creek Central Schools
Silver Creek
New York
Tracy Meldrum
Verrado High School
Buckeye
Arizona
Xochilt Melendez Munguia
Gainesville Middle School for the Arts and Sciences
Gainesville
Virginia
Kris Milby
Greenup County High School
Greenup
Kentucky
Dana Monteiro
Frederick Douglass Academy
New York
New York
Shelby Montgomery
George Jenkins High School
Lakeland
Florida
David Moore
Inspire Charter Academy
Baton Rouge
Louisiana
Ryan Moseley
Appoquinimink High School
Middletown
Delaware
David Moss
West Hopkins School
Nebo
Kentucky
Deborah Muhlenbruck-Fleischer
Gunderson Middle School
Las Vegas
Nevada
Vicki Nichols
Grandview Elementary
Grandview
Texas
Jeremy Overbeck
Century High School
Bismarck
North Dakota
John Pachence
Penn State Abington
Abington
Pennsylvania
Jennifer Page
Niles North High School
Skokie
Illinois
Matthew Pitts
Robert JC Rice Elementary School
Gilbert
Arizona
Courtney Powers
Muhammad Ali School 23
Passaic

New Jersey

Natalie Pratt
Brentwood High School
Brentwood
Tennessee
William Rank
Oak Prairie Junior High School
Lockport
Illinois
Brett Rankin
Wilde Lake High School
Columbia
Maryland
Annie Ray
Annandale High School
Annandale
Virginia
Tracy Resseguie
Staley High School
Kansas City
Missouri
Giovanni Santos
La Sierra University
Riverside
California
Ruth Schwartz
Chugiak High School and Mirror Lake Middle School
Chugiak
Alaska
Laura Shapovalov
Walden III Middle and High School
Racine
Wisconsin
James Sheffer
Medford Memorial Middle School and Haines Sixth Grade Center
Medford
New Jersey

Matthew Shephard

Meridian Early College High School

Sanford

Michigan

Dylan Sims
York Middle School
York
South Carolina
Thomas Slater
Chestnut Oaks Middle School
Sumter
South Carolina
Michele Slone
Urbana Elementary and Jr. High School
Urbana
Ohio

Tony Small

St. Vincent Pallotti Arts Academy

Laurel

Maryland

Andrew Smith
Charlotte Central School
Charlotte
Vermont

Wayne Splettstoeszer

Torrington High School

Torrington

Connecticut

Elizabeth Steege
Cass High School
Racine
Wisconsin
Lawrence Stoffel
California State University, Northridge
Los Angeles
California
Tyler Swick
Robert and Sandy Ellis Elementary
Henderson
Nevada
Elizabeth Taylor
La Crosse Elementary School
La Crosse
Virginia
Cami Tedoldi
Foxborough High School
Foxborough
Massachusetts
Kylie Teston
Leonardtown High School
Leonardtown
Maryland
Jonathan Todd
Palisades High School
Charlotte
North Carolina
Matthew Trevino
Roan Forest Elementary
San Antonio
Texas
Alexis True
Thomas Downey High School
Modesto
California
Gregory Urban
Dunedin Highland Middle School
Dunedin
Florida
Jon Usher
Hidden Springs Elementary
Moreno Valley
California
Michael Vasquez
Charles L. Kuentz Jr. Elementary
Helotes
Texas
Aaron Vogel
Mountain Ridge High School
Glendale
Arizona
Bryen Warfield
Homestead High School
Fort Wayne
Indiana
Sarah Wehmeier Aparicio
Waukesha South High School
Waukesha
Wisconsin
Christopher White
Hickory Ridge High School
Harrisburg
North Carolina
Tammy White
Kiser Middle School
Greensboro
North Carolina
Tyron Williams
New Visions Charter High School for the Humanities IV
Far Rockaway
New York
Krista Williams
Floretta P. Carson Visual and Performing Arts Academy
Mobile
Alabama
Kelly Winovich
Northgate Middle/Senior High School
Pittsburgh
Pennsylvania
Hayley Winslow
Snow Canyon Middle School
Saint George
Utah
Ronnie Ziccardi
Avonworth
Pittsburgh
Pennsylvania
Working For Students: How Music Industry Professionals Find Fulfillment In Education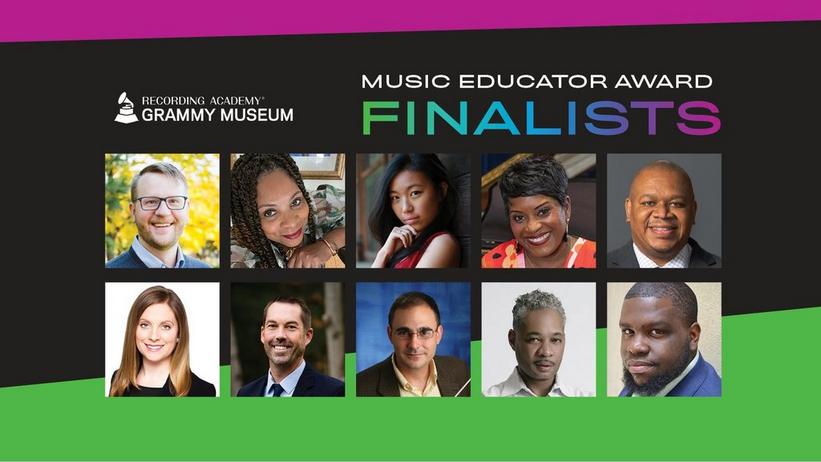 2023 Music Educator Award Finalists
Graphic by the GRAMMY Museum
news
10 Finalists Announced For The 2023 Music Educator Award
A total of 10 music teachers have been selected as finalists for the the 2023 Music Educator Award, presented by the Recording Academy and GRAMMY Museum, which recognizes educators who have made a significant contribution to the music education field.
GRAMMYs
/
Dec 19, 2022 - 02:00 pm
A total of 10 music teachers have been announced as finalists for the 2023 Music Educator Award, presented by the Recording Academy and GRAMMY Museum. The finalists, who come from 10 cities across eight states, were selected from more than 1,205 initial nominations, which were submitted from 47 states. Semifinalists were announced in October and quarterfinalists were announced in June.
The annual Music Educator Award recognizes current educators who have made a significant and lasting contribution to the music education field and demonstrate a commitment to the broader cause of maintaining music education in the schools. The recipient will be recognized during GRAMMY Week 2023, which takes place ahead of the 2023 GRAMMYs, officially known as the 65th GRAMMY Awards.
Read More: Meet The 2022 Music Educator Award Recipient: Stephen Cox On His Philosophies & Strategies For Teaching
Each year, one recipient is selected from 10 finalists and recognized for their remarkable impact on students' lives. The final honoree will receive a $10,000 honorarium and matching grant for their school's music program. The nine additional finalists will receive a $1,000 honorarium and matching grants. The remaining 15 semifinalists will receive a $500 honorarium with matching school grants.
The Music Educator Award is open to current U.S. music teachers, and anyone can nominate a teacher — students, parents, friends, colleagues, community members, school deans, and administrators; teachers are also able to nominate themselves. Nominated teachers are notified and invited to fill out an application.
The matching grants provided to the schools are made possible by the generosity and support of the GRAMMY Museum's Education Champion Ford Motor Company Fund. In addition, the American Choral Directors Association, National Association for Music Education, NAMM Foundation, and National Education Association support this program through outreach to their constituencies.
Nominations for the 2024 Music Educator Award are now open.
Learn more about the Music Educator Award. 
See the full list of the 2023 Music Educator Award finalists below:
Name
School Name
City
State

Phil Aguglia

Kenmore East High School
Tonawanda
New York

Ernesta Chicklowski

Roosevelt Elementary
Tampa
Florida

Pamela Dawson

DeSoto High School
DeSoto
Texas

Antoine Dolberry

P.S. 103 Hector Fontanez School
Bronx
New York

Jack A. Eaddy, Jr.

Western Carolina University
Cullowhee
North Carolina

Marisa Frank

Explore! Community School
Nashville
Tennessee

Trevor Nicholas

Senn Arts at Nicholas Senn High School
Chicago
Illinois

Matthew Shephard

Meridian Early College High School
Sanford
Michigan

Tony Small

Pallotti Arts Academy
Laurel

 

Maryland

Alice Tsui

New Bridges Elementary
Brooklyn
New York
5 Music Teachers Share The Transformative Power Of Music Education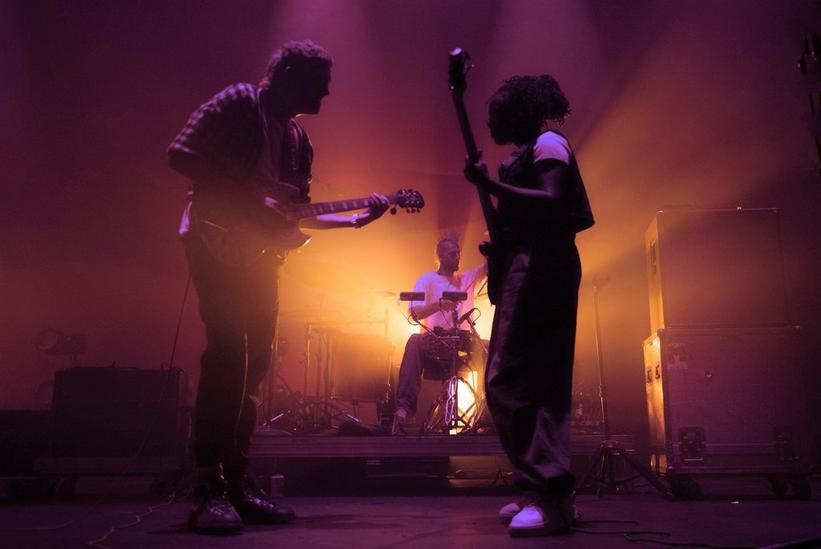 list
A Guide To Modern Funk For The Dance Floor: L'Imperatrice, Shiro Schwarz, Franc Moody, Say She She & Moniquea
James Brown changed the sound of popular music when he found the power of the one and unleashed the funk with "Papa's Got a Brand New Bag." Today, funk lives on in many forms, including these exciting bands from across the world.
GRAMMYs
/
Nov 25, 2022 - 04:23 pm
It's rare that a genre can be traced back to a single artist or group, but for funk, that was James Brown. The Godfather of Soul coined the phrase and style of playing known as "on the one," where the first downbeat is emphasized, instead of the typical second and fourth beats in pop, soul and other styles. As David Cheal eloquently explains, playing on the one "left space for phrases and riffs, often syncopated around the beat, creating an intricate, interlocking grid which could go on and on." You know a funky bassline when you hear it; its fat chords beg your body to get up and groove.
Brown's 1965 classic, "Papa's Got a Brand New Bag," became one of the first funk hits, and has been endlessly sampled and covered over the years, along with his other groovy tracks. Of course, many other funk acts followed in the '60s, and the genre thrived in the '70s and '80s as the disco craze came and went, and the originators of hip-hop and house music created new music from funk and disco's strong, flexible bones built for dancing.
Legendary funk bassist Bootsy Collins learned the power of the one from playing in Brown's band, and brought it to George Clinton, who created P-funk, an expansive, Afrofuturistic, psychedelic exploration of funk with his various bands and projects, including Parliament-Funkadelic. Both Collins and Clinton remain active and funkin', and have offered their timeless grooves to collabs with younger artists, including Kali Uchis, Silk Sonic, and Omar Apollo; and Kendrick Lamar, Flying Lotus, and Thundercat, respectively.
In the 1980s, electro-funk was born when artists like Afrika Bambaataa, Man Parrish, and Egyptian Lover began making futuristic beats with the Roland TR-808 drum machine — often with robotic vocals distorted through a talk box. A key distinguishing factor of electro-funk is a de-emphasis on vocals, with more phrases than choruses and verses. The sound influenced contemporaneous hip-hop, funk and electronica, along with acts around the globe, while current acts like Chromeo, DJ Stingray, and even Egyptian Lover himself keep electro-funk alive and well.
Today, funk lives in many places, with its heavy bass and syncopated grooves finding way into many nooks and crannies of music. There's nu-disco and boogie funk, nodding back to disco bands with soaring vocals and dance floor-designed instrumentation. G-funk continues to influence Los Angeles hip-hop, with innovative artists like Dam-Funk and Channel Tres bringing the funk and G-funk, into electro territory. Funk and disco-centered '70s revival is definitely having a moment, with acts like Ghost Funk Orchestra and Parcels, while its sparkly sprinklings can be heard in pop from Dua Lipa, Doja Cat, and, in full "Soul Train" character, Silk Sonic. There are also acts making dreamy, atmospheric music with a solid dose of funk, such as Khruangbin's global sonic collage.
There are many bands that play heavily with funk, creating lush grooves designed to get you moving. Read on for a taste of five current modern funk and nu-disco artists making band-led uptempo funk built for the dance floor. Be sure to press play on the Spotify playlist above, and check out GRAMMY.com's playlist on Apple Music, Amazon Music and Pandora.
Say She She
Aptly self-described as "discodelic soul," Brooklyn-based seven-piece Say She She make dreamy, operatic funk, led by singer-songwriters Nya Gazelle Brown, Piya Malik and Sabrina Mileo Cunningham. Their '70s girl group-inspired vocal harmonies echo, sooth and enchant as they cover poignant topics with feminist flair.
While they've been active in the New York scene for a few years, they've gained wider acclaim for the irresistible music they began releasing this year, including their debut album, Prism. Their 2022 debut single "Forget Me Not" is an ode to ground-breaking New York art collective Guerilla Girls, and "Norma" is their protest anthem in response to the news that Roe vs. Wade could be (and was) overturned. The band name is a nod to funk legend Nile Rodgers, from the "Le freak, c'est chi" exclamation in Chic's legendary tune "Le Freak."
Moniquea
Moniquea's unique voice oozes confidence, yet invites you in to dance with her to the super funky boogie rhythms. The Pasadena, California artist was raised on funk music; her mom was in a cover band that would play classics like Aretha Franklin's "Get It Right" and Gladys Knight's "Love Overboard." Moniquea released her first boogie funk track at 20 and, in 2011, met local producer XL Middelton — a bonafide purveyor of funk. She's been a star artist on his MoFunk Records ever since, and they've collabed on countless tracks, channeling West Coast energy with a heavy dose of G-funk, sunny lyrics and upbeat, roller disco-ready rhythms.
Her latest release is an upbeat nod to classic West Coast funk, produced by Middleton, and follows her February 2022 groovy, collab-filled album, On Repeat.
Shiro Schwarz
Shiro Schwarz is a Mexico City-based duo, consisting of Pammela Rojas and Rafael Marfil, who helped establish a modern funk scene in the richly creative Mexican metropolis. On "Electrify" — originally released in 2016 on Fat Beats Records and reissued in 2021 by MoFunk — Shiro Schwarz's vocals playfully contrast each other, floating over an insistent, upbeat bassline and an '80s throwback electro-funk rhythm with synth flourishes.
Their music manages to be both nostalgic and futuristic — and impossible to sit still to. 2021 single "Be Kind" is sweet, mellow and groovy, perfect chic lounge funk. Shiro Schwarz's latest track, the joyfully nostalgic "Hey DJ," is a collab with funkstress Saucy Lady and U-Key.
L'Impératrice
L'Impératrice (the empress in French) are a six-piece Parisian group serving an infectiously joyful blend of French pop, nu-disco, funk and psychedelia. Flore Benguigui's vocals are light and dreamy, yet commanding of your attention, while lyrics have a feminist touch.
During their energetic live sets, L'Impératrice members Charles de Boisseguin and Hagni Gwon (keys), David Gaugué (bass), Achille Trocellier (guitar), and Tom Daveau (drums) deliver extended instrumental jam sessions to expand and connect their music. Gaugué emphasizes the thick funky bass, and Benguigui jumps around the stage while sounding like an angel. L'Impératrice's latest album, 2021's Tako Tsubo, is a sunny, playful French disco journey.
Franc Moody
Franc Moody's bio fittingly describes their music as "a soul funk and cosmic disco sound." The London outfit was birthed by friends Ned Franc and Jon Moody in the early 2010s, when they were living together and throwing parties in North London's warehouse scene. In 2017, the group grew to six members, including singer and multi-instrumentalist Amber-Simone.
Their music feels at home with other electro-pop bands like fellow Londoners Jungle and Aussie act Parcels. While much of it is upbeat and euphoric, Franc Moody also dips into the more chilled, dreamy realm, such as the vibey, sultry title track from their recently released Into the Ether.
The Rise Of Underground House: How Artists Like Fisher & Acraze Have Taken Tech House, Other Electronic Genres From Indie To EDC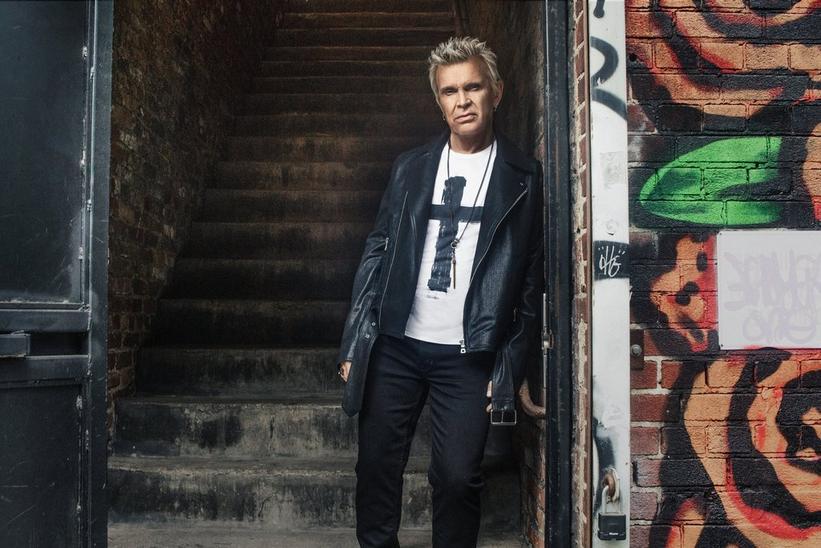 interview
Living Legends: Billy Idol On Survival, Revival & Breaking Out Of The Cage
"One foot in the past and one foot into the future," Billy Idol says, describing his decade-spanning career in rock. "We've got the best of all possible worlds because that has been the modus operandi of Billy Idol."
GRAMMYs
/
Nov 25, 2022 - 04:19 pm
Living Legends is a series that spotlights icons in music still going strong today. This week, GRAMMY.com spoke with Billy Idol about his latest EP,  Cage, and continuing to rock through decades of changing tastes.
Billy Idol is a true rock 'n' roll survivor who has persevered through cultural shifts and personal struggles. While some may think of Idol solely for "Rebel Yell" and "White Wedding," the singer's musical influences span genres and many of his tunes are less turbo-charged than his '80s hits would belie.  
Idol first made a splash in the latter half of the '70s with the British punk band Generation X. In the '80s, he went on to a solo career combining rock, pop, and punk into a distinct sound that transformed him and his musical partner, guitarist Steve Stevens, into icons. They have racked up multiple GRAMMY nominations, in addition to one gold, one double platinum, and four platinum albums thanks to hits like "Cradle Of Love," "Flesh For Fantasy," and "Eyes Without A Face." 
But, unlike many legacy artists, Idol is anything but a relic. Billy continues to produce vital Idol music by collaborating with producers and songwriters — including Miley Cyrus — who share his forward-thinking vision. He will play a five-show Vegas residency in November, and filmmaker Jonas Akerlund is working on a documentary about Idol's life. 
His latest release is Cage, the second in a trilogy of annual four-song EPs. The title track is a classic Billy Idol banger expressing the desire to free himself from personal constraints and live a better life. Other tracks on Cage incorporate metallic riffing and funky R&B grooves. 
Idol continues to reckon with his demons — they both grappled with addiction during the '80s — and the singer is open about those struggles on the record and the page. (Idol's 2014 memoir Dancing With Myself, details a 1990 motorcycle accident that nearly claimed a leg, and how becoming a father steered him to reject hard drugs. "Bitter Taste," from his last EP, The Roadside, reflects on surviving the accident.)
Although Idol and Stevens split in the late '80s — the skilled guitarist fronted Steve Stevens & The Atomic Playboys, and collaborated with Michael Jackson, Rick Ocasek, Vince Neil, and Harold Faltermeyer (on the GRAMMY-winning "Top Gun Anthem") —  their common history and shared musical bond has been undeniable. The duo reunited in 2001 for an episode of "VH1 Storytellers" and have been back in the saddle for two decades. Their union remains one of the strongest collaborations in rock 'n roll history.
While there is recognizable personnel and a distinguishable sound throughout a lot of his work, Billy Idol has always pushed himself to try different things. Idol discusses his musical journey, his desire to constantly move forward, and the strong connection that he shares with Stevens. 
Steve has said that you like to mix up a variety of styles, yet everyone assumes you're the "Rebel Yell"/"White Wedding" guy. But if they really listen to your catalog, it's vastly different.
Yeah, that's right. With someone like Steve Stevens, and then back in the day Keith Forsey producing... [Before that] Generation X actually did move around inside punk rock. We didn't stay doing just the Ramones two-minute music. We actually did a seven-minute song. [Laughs]. We did always mix things up. 
Then when I got into my solo career, that was the fun of it. With someone like Steve, I knew what he could do. I could see whatever we needed to do, we could nail it. The world was my oyster musically. 
"Cage" is a classic-sounding Billy Idol rocker, then "Running From The Ghost" is almost metal, like what the Devil's Playground album was like back in the mid-2000s. "Miss Nobody" comes out of nowhere with this pop/R&B flavor. What inspired that?
We really hadn't done anything like that since something like "Flesh For Fantasy" [which] had a bit of an R&B thing about it. Back in the early days of Billy Idol, "Hot In The City" and "Mony Mony" had girls [singing] on the backgrounds. 
We always had a bit of R&B really, so it was actually fun to revisit that. We just hadn't done anything really quite like that for a long time. That was one of the reasons to work with someone like Sam Hollander [for the song "Rita Hayworth"] on The Roadside. We knew we could go [with him] into an R&B world, and he's a great songwriter and producer. That's the fun of music really, trying out these things and seeing if you can make them stick. 
I listen to new music by veteran artists and debate that with some people. I'm sure you have those fans that want their nostalgia, and then there are some people who will embrace the newer stuff. Do you find it's a challenge to reach people with new songs?
Obviously, what we're looking for is, how do we somehow have one foot in the past and one foot into the future? We've got the best of all possible worlds because that has been the modus operandi of Billy Idol. 
You want to do things that are true to you, and you don't just want to try and do things that you're seeing there in the charts today. I think that we're achieving it with things like "Running From The Ghost" and "Cage" on this new EP. I think we're managing to do both in a way. 
Obviously, "Running From The Ghost" is about addiction, all the stuff that you went through, and in "Cage" you're talking about  freeing yourself from a lot of personal shackles. Was there any one moment in your life that made you really thought I have to not let this weigh me down anymore?
I mean, things like the motorcycle accident I had, that was a bit of a wake up call way back. It was 32 years ago. But there were things like that, years ago, that gradually made me think about what I was doing with my life. I didn't want to ruin it, really. I didn't want to throw it away, and it made [me] be less cavalier. 
I had to say to myself, about the drugs and stuff, that I've been there and I've done it. There's no point in carrying on doing it. You couldn't get any higher. You didn't want to throw your life away casually, and I was close to doing that. It took me a bit of time, but then gradually I was able to get control of myself to a certain extent [with] drugs and everything. And I think Steve's done the same thing. We're on a similar path really, which has been great because we're in the same boat in terms of lyrics and stuff. 
So a lot of things like that were wake up calls. Even having grandchildren and just watching my daughter enlarging her family and everything; it just makes you really positive about things and want to show a positive side to how you're feeling, about where you're going. We've lived with the demons so long, we've found a way to live with them. We found a way to be at peace with our demons, in a way. Maybe not completely, but certainly to where we're enjoying what we do and excited about it.
[When writing] "Running From The Ghost" it was easy to go, what was the ghost for us? At one point, we were very drug addicted in the '80s. And Steve in particular is super sober [now]. I mean, I still vape pot and stuff. I don't know how he's doing it, but it's incredible. All I want to be able to do is have a couple of glasses of wine at a restaurant or something. I can do that now.
I think working with people that are super talented, you just feel confident. That is a big reason why you open up and express yourself more because you feel comfortable with what's around you.
Did you watch Danny Boyle's recent Sex Pistols mini-series?
I did, yes.
You had a couple of cameos; well, an actor who portrayed you did. How did you react to it? How accurate do you think it was in portraying that particular time period?
I love Jonesy's book, I thought his book was incredible. It's probably one of the best bio books really. It was incredible and so open. I was looking forward to that a lot.
It was as if [the show] kind of stayed with Steve [Jones' memoir] about halfway through, and then departed from it. [John] Lydon, for instance, was never someone I ever saw acting out; he's more like that today. I never saw him do something like jump up in the room and run around going crazy. The only time I saw him ever do that was when they signed the recording deal with Virgin in front of Buckingham Palace. Whereas Sid Vicious was always acting out; he was always doing something in a horrible way or shouting at someone. I don't remember John being like that. I remember him being much more introverted.
But then I watched interviews with some of the actors about coming to grips with the parts they were playing. And they were saying, we knew punk rock happened but just didn't know any of the details. So I thought well, there you go. If ["Pistol" is]  informing a lot of people who wouldn't know anything about punk rock, maybe that's what's good about it.
Maybe down the road John Lydon will get the chance to do John's version of the Pistols story. Maybe someone will go a lot deeper into it and it won't be so surface. But maybe you needed this just to get people back in the flow.
We had punk and metal over here in the States, but it feels like England it was legitimately more dangerous. British society was much more rigid.
It never went [as] mega in America. It went big in England. It exploded when the Pistols did that interview with [TV host Bill] Grundy, that lorry truck driver put his boot through his own TV, and all the national papers had "the filth and the fury" [headlines].
We went from being unknown to being known overnight. We waited a year, Generation X. We even told them [record labels] no for nine months to a year. Every record company wanted their own punk rock group. So it went really mega in England, and it affected the whole country – the style, the fashions, everything. I mean, the Ramones were massive in England. Devo had a No. 1 song [in England] with "Satisfaction" in '77. Actually, Devo was as big as or bigger than the Pistols.
You were ahead of the pop-punk thing that happened in the late '90s, and a lot of it became tongue-in-cheek by then. It didn't have the same sense of rebelliousness as the original movement. It was more pop.
It had become a style. There was a famous book in England called Revolt Into Style — and that's what had happened, a revolt that turned into style which then they were able to duplicate in their own way. Even recently, Billie Joe [Armstrong] did his own version of "Gimme Some Truth," the Lennon song we covered way back in 1977.
When we initially were making [punk] music, it hadn't become accepted yet. It was still dangerous and turned into a style that people were used to. We were still breaking barriers.
You have a band called Generation Sex with Steve Jones and Paul Cook. I assume you all have an easier time playing Pistols and Gen X songs together now and not worrying about getting spit on like back in the '70s?
Yeah, definitely. When I got to America I told the group I was putting it together, "No one spits at the audience."
We had five years of being spat on [in the UK], and it was revolting. And they spat at you if they liked you. If they didn't like it they smashed your gear up. One night, I remember I saw blood on my T-shirt, and I think Joe Strummer got meningitis when spit went in his mouth.
You had to go through a lot to become successful, it wasn't like you just kind of got up there and did a couple of gigs. I don't think some young rock bands really get that today.
With punk going so mega in England, we definitely got a leg up. We still had a lot of work to get where we got to, and rightly so because you find out that you need to do that. A lot of groups in the old days would be together three to five years before they ever made a record, and that time is really important. In a way, what was great about punk rock for me was it was very much a learning period. I really learned a lot [about] recording music and being in a group and even writing songs.
Then when I came to America, it was a flow, really. I also really started to know what I wanted Billy Idol to be. It took me a little bit, but I kind of knew what I wanted Billy Idol to be. And even that took a while to let it marinate.
You and Miley Cyrus have developed a good working relationship in the last several years. How do you think her fans have responded to you, and your fans have responded to her?
I think they're into it. It's more the record company that she had didn't really get "Night Crawling"— it was one of the best songs on Plastic Hearts, and I don't think they understood that. They wanted to go with Dua Lipa, they wanted to go with the modern, young acts, and I don't think they realized that that song was resonating with her fans. Which is a shame really because, with Andrew Watt producing, it's a hit song.
But at the same time, I enjoyed doing it. It came out really good and it's very Billy Idol. In fact, I think it's more Billy Idol than Miley Cyrus. I think it shows you where Andrew Watt was. He was excited about doing a Billy Idol track. She's fun to work with. She's a really great person and she works at her singing — I watched her rehearsing for the Super Bowl performance she gave. She rehearsed all Saturday morning, all Saturday afternoon, and Sunday morning and it was that afternoon. I have to admire her fortitude. She really cares.
I remember when you went on "Viva La Bam" back in 2005 and decided to give Bam Margera's Lamborghini a new sunroof by taking a power saw to it. Did he own that car? Was that a rental?
I think it was his car.
Did he get over it later on?
He loved it. [Laughs] He's got a wacky sense of humor. He's fantastic, actually. I'm really sorry to see what he's been going through just lately. He's going through a lot, and I wish him the best. He's a fantastic person, and it's a shame that he's struggling so much with his addictions. I know what it's like. It's not easy.
Musically, what is the synergy like with you guys during the past 10 years, doing Kings and Queens of the Underground and this new stuff? What is your working relationship like now in this more sober, older, mature version of you two as opposed to what it was like back in the '80s?
In lots of ways it's not so different because we always wrote the songs together, we always talked about what we're going to do together. It was just that we were getting high at the same time.We're just not getting [that way now] but we're doing all the same things.
We're still talking about things, still [planning] things:What are we going to do next? How are we going to find new people to work with? We want to find new producers. Let's be a little bit more timely about putting stuff out.That part of our relationship is the same, you know what I mean? That never got affected. We just happened to be overloading in the '80s.
The relationship's… matured and it's carrying on being fruitful, and I think that's pretty amazing. Really, most people don't get to this place. Usually, they hate each other by now. [Laughs] We also give each other space. We're not stopping each other doing things outside of what we're working on together. All of that enables us to carry on working together. I love and admire him. I respect him. He's been fantastic. I mean, just standing there on stage with him is always a treat. And he's got an immensely great sense of humor. I think that's another reason why we can hang together after all this time because we've got the sense of humor to enable us to go forward.
There's a lot of fan reaction videos online, and I noticed a lot of younger women like "Rebel Yell" because, unlike a lot of other '80s alpha male rock tunes, you're talking about satisfying your lover.
It was about my girlfriend at the time, Perri Lister. It was about how great I thought she was, how much I was in love with her, and how great women are, how powerful they are.
It was a bit of a feminist anthem in a weird way. It was all about how relationships can free you and add a lot to your life. It was a cry of love, nothing to do with the Civil War or anything like that. Perri was a big part of my life, a big part of being Billy Idol. I wanted to write about it. I'm glad that's the effect.
Is there something you hope people get out of the songs you've been doing over the last 10 years? Do you find yourself putting out a message that keeps repeating?
Well, I suppose, if anything, is that you can come to terms with your life, you can keep a hold of it. You can work your dreams into reality in a way and, look, a million years later, still be enjoying it.
The only reason I'm singing about getting out of the cage is because I kicked out of the cage years ago. I joined Generation X when I said to my parents, "I'm leaving university, and I'm joining a punk rock group." And they didn't even know what a punk rock group was. Years ago, I'd write things for myself that put me on this path, so that maybe in 2022 I could sing something like "Cage" and be owning this territory and really having a good time. This is the life I wanted.
The original UK punk movement challenged societal norms. Despite all the craziness going on throughout the world, it seems like a lot of modern rock bands are afraid to do what you guys were doing. Do you think we'll see a shift in that?
Yeah.  Art usually reacts to things, so I would think eventually there will be a massive reaction to the pop music that's taken over — the middle of the road music, and then this kind of right wing politics. There will be a massive reaction if there's not already one. I don't know where it will come from exactly. You never know who's gonna do [it].
Living Legends: Nancy Sinatra Reflects On Creating "Power And Magic" In Studio, Developing A Legacy Beyond "Boots" & The Pop Stars She Wants To Work With