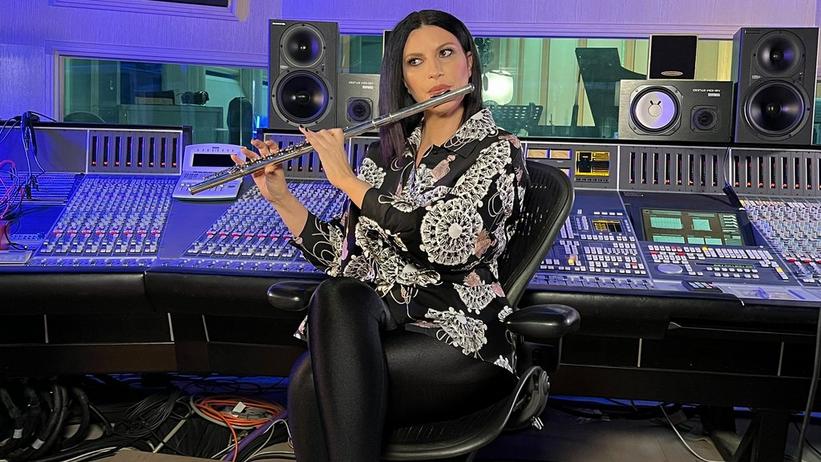 Laura Pausini
Photo: Courtesy of Nicolas Loretucci
video
It Goes To 11: Laura Pausini Explains How Her Dad & Jethro Tull Helped Her Find Her Musical Voice
Four-time Latin GRAMMY winner Laura Pausini gushes over her beloved flute, the same one she used to write her first songs — that has now become part of her life and family.
GRAMMYs
/
Nov 7, 2022 - 08:04 pm
When Laura Pausini was around 10 years old, she received a very special gift from her father: her beloved flute.
"It represents the moment in which music became something fundamental for me," the Italian singer recalls in this episode of It Goes to 11, holding her flute lovingly. "It is not just an instrument. It's a part of my life...a part of my family as well."
Pausini isn't exaggerating her flute's significance. It was a gift from her father when she was around 10 years old, and even today, she still uses that same flute to write music and perform.
As the four-time Latin GRAMMY winner explains, she was initially inspired to play the flute after discovering progressive rock pioneers Jethro Tull. Now, her flute actually inspires her own style of singing. "I try to imitate with my voice the sound of the medium-pitched notes," she adds.
But beyond helping her find her sound, the flute has helped Pausini find herself — and helped her realize that music was "truly a part of my soul." Today, her mastery of the instrument has evolved into a long-standing pride and love. It has also led her to several accolades, including some GRAMMY history: In 2006, she became the first Italian female artist to win a GRAMMY.
Press play on the video above to watch Pausini share her love for her flute, and keep checking back to GRAMMY.com for more new episodes of It Goes to 11. 
Rosalía, Silvana Estrada, Gente de Zona, & More Added As 2022 Latin GRAMMYs Performers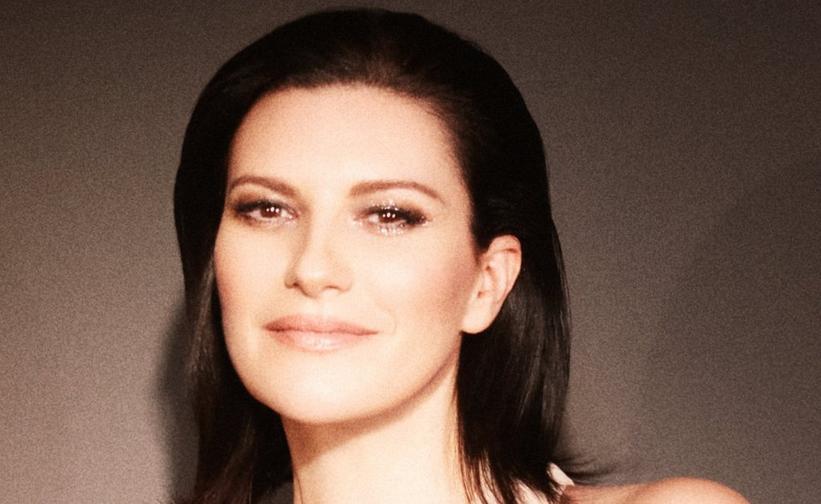 news
Laura Pausini Named 2023 Latin Recording Academy Person Of The Year
The annual tribute gala, which benefits the Latin GRAMMY Cultural Foundation, will honor Laura Pausini — a multifaceted, multi-lingual performer and champion of social justice.
GRAMMYs
/
May 31, 2023 - 01:02 pm
The Person Of The Year gala is precious to both the Recording Academy and its sister academy, the Latin Recording Academy — and the latter has just chosen that person.
The Latin Recording Academy has announced that Latin GRAMMY and GRAMMY winner Laura Pausini will be the 2023 Latin Recording Academy Person of the Year.
Pausini will be honored for her career as a multifaceted, multi-lingual performer as well as for her continued commitment to supporting social justice causes that are close to her heart including equality for women and LGBTQ+ people and world hunger.
"Laura Pausini is one of the most talented and beloved artists of her generation whose commitment to advocacy and equal rights is exemplary," said Manuel Abud, CEO of The Latin Recording Academy. "Throughout her more than three-decade career her extraordinary voice continually breaks down barriers across languages and genres, creating a special bond with audiences around the world."
"I am extremely honored to receive this incredible recognition from the Latin Recording Academy," Pausini stated. "To be named Person Of The Year at this moment, when I am celebrating 30 years of my career, is something that I still cannot describe."
"I can only feel a deep gratitude for The Latin Academy and its members, for my colleagues who have always welcomed me with open arms," she continued. "But, above all, for my beloved audiences who have made a dream born in my hometown in Italy a beautiful reality, and who have taken me to places I never dreamed I would reach with my music. 
The Spanish language has opened doors for me from a young age, it has made me feel at home, it has inspired me to move forward and to explore and live music without barriers or limits," Pausini went on to say. "To say today that I will receive this important recognition fills me with great pride, joy, strength to continue taking strong steps and to inspire the new generation of artists who lift the music they carry in their hearts on high. Thank you from the bottom of my heart, I am very excited. See you soon in Sevilla."
One of the most celebrated performers in Latin music today, Laura Pausini has seamlessly translated the emotion behind her songs into global success in six different languages, including in the Spanish-language market, where she launched her first album in 1994. 
Pausini has sold more than 70 million albums worldwide and is celebrating 30 years in the music industry in 2023. In addition to her professional accomplishments, she has also used her platform to support philanthropic and humanitarian efforts concerning equality for women and LGBTQ+ people, hunger, poverty, climate change, as well as supporting entities that fight violence against women.
Pausini has been honored with the Starlite Humanitarian Award, the Global Gift Humanitarian Award, and was named Person of the Year by the Diversity Media Awards for her support of the LGBTQ+ community. 
In 1995, she wrote and released "Il Mondo che Vorrei/El Mundo Que Soñé" for UNICEF and was named a spokesperson for LILA, Italian League for the fight against AIDS, in 2004. In 2014 she was also named Goodwill Ambassador of the World Food Programme and has organized and participated in concerts that brought relief to areas affected by natural disasters in Chile, Peru, Beirut, and Italy.
In 2021, she won a Golden Globe for Best Original Song for "Io sì (Seen)" which she co-wrote with Diane Warren for the film La Vita Davanti a Sé. The song also earned her an Oscar nomination. Last year, she released the Amazon Original film Laura Pausini: Pleasure to Meet You. She is writing her upcoming 11th studio album in Spanish and will kick off an extensive world tour this summer.
Pausini will be celebrated at a special star-studded gala featuring a heartfelt tribute concert, including renditions of her renowned repertoire performed by an array of notable artists and friends. Details of the coveted event to be celebrated during the 2023 Latin GRAMMY Week in Sevilla, Spain, will be announced at a later date. 
The Latin Recording Academy Person of the Year honors musicians and their artistic achievements in the Latin music industry as well as their humanitarian efforts. Net proceeds from the Latin Academy Person of the Year Gala will go toward the charitable work of the Latin GRAMMY Cultural Foundation.
Congratulations to Pausini for this distinct, once-in-a-lifetime honor — and keep watching this space for more information about the Latin Recording Academy's Person Of The Year gala!
2023 Latin GRAMMYs To Host First-Ever International Telecast In Sevilla, Spain, On Nov. 16; Nominations To Be Announced Sept. 19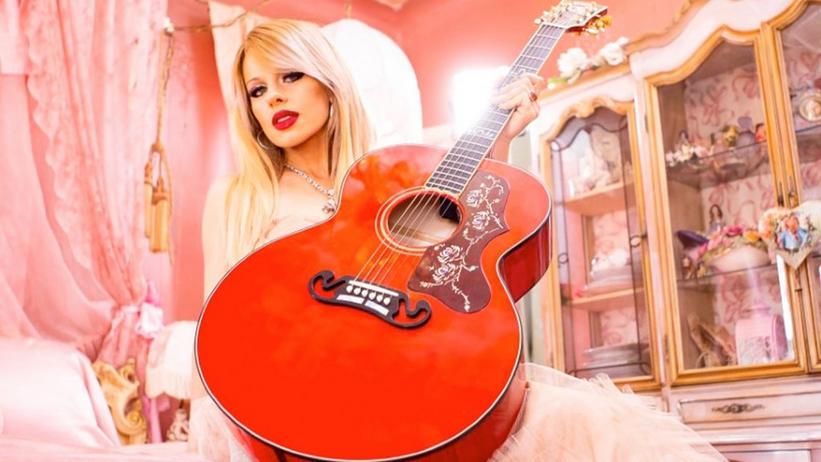 video
It Goes To 11: Orianthi Introduces The Signature Guitar She Designed With Gibson
Australian guitarist Orianthi has gone through hundreds of guitars in her 30 years of playing, but her most beloved one is the model she created in partnership with the iconic guitar brand Gibson.
GRAMMYs
/
Mar 27, 2023 - 03:19 pm
Australian musician Orianthi has spent her entire life surrounded by guitars, first introduced by her father, who decorated their home with Gibson 6-strings. Orianthi's years of playing landed her spots in the bands of Carrie Underwood and Michael Jackson by her early 20s. Now, her world-renowned career has landed Orianthi her own guitar in collaboration with Gibson, the brand that started it all.
In this episode of It Goes to 11, Orianthi introduces her bejeweled, cherry-colored Gibson signature guitar. While working on the design, Orianthi had the final say, from selecting its large size to etching lotuses on the neck and pickguard in homage to her name, which translates to flower in Greek.
One of the first songs she wrote on the guitar also happens to be one of the most meaningful in her catalog. "It's called 'White Dove.' It's a song about my grandpa, because he caught me this white dove in the backyard when I was really young," Orianthi explains. "It represented freedom and love."
Although Orianthi's guitar might be one of the newest in her collection, it has a lot of sentimental value because of the memories and songs she has made with it already: "It truly is a part of my family. It has a spirit to it."
Press play on the video above to learn more about Orianthi's favorite guitar, and keep checking back to GRAMMY.com for more new episodes of It Goes to 11.
The Fall Out Boy Essentials: 15 Songs That Display Their Lyrical Genius & Global Rock Star Status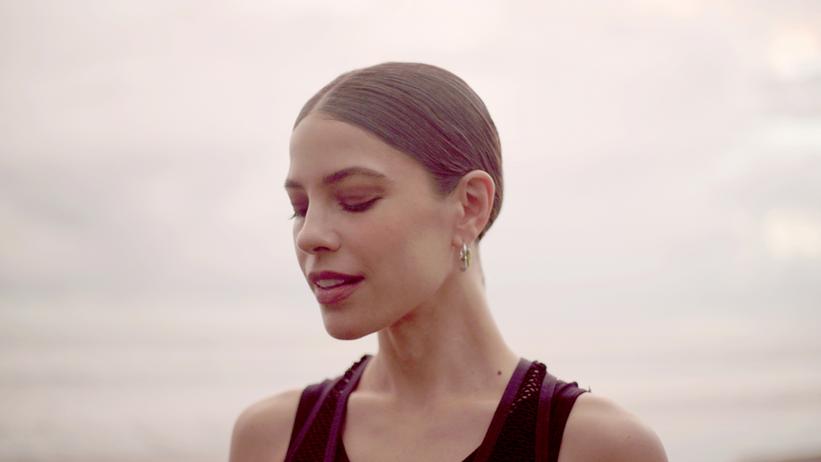 Debi Nova
Photo courtesy of the Recording Academy
video
It Goes To 11: Debi Nova Reveals The Magical Guitar That Cures Any Creative Block
Four-time Latin GRAMMY nominee Debi Nova shares the history behind her favorite instrument, a nylon-string guitar passed down to her through her mother.
GRAMMYs
/
Feb 22, 2023 - 05:59 pm
When Costa Rican singer/songwriter Debi Nova writes on her favorite guitar, everything feels enchanting.
In this episode of It Goes to 11, Nova introduces her Mexican nylon-string guitar, an heirloom that entered her family line as a 30th birthday gift to her mother. Although Nova has played the guitar since she was a little girl, she didn't officially inherit the guitar until she moved to the United States alone.
"This guitar was like a lucky charm my mom gave me when I moved here," Nova explains. It was a symbolic pass of the torch from her mother, who originally inspired Nova to pursue her musical dreams.
Nova recognizes that this guitar might not be the most glamorous, but it's the sentimental value it holds that makes it meaningful. "It's very easy to look at guitars that cost thousands of dollars and acknowledge that they're better instruments than this one, but this one has something that is priceless."
The guitar has become more like a reliable friend to Nova, offering support and, sometimes, a burst of creativity. "There's some magic when I start playing chords. There's a spark and suddenly a song comes out. And that has happened to me a lot with this guitar."
Press play on the video above to learn more about Debi Nova's nylon guitar, and keep checking back to GRAMMY.com for more new episodes of It Goes to 11.
Songbook: Celebrating Daddy Yankee's Legendary Three-Decade Reggaeton Reign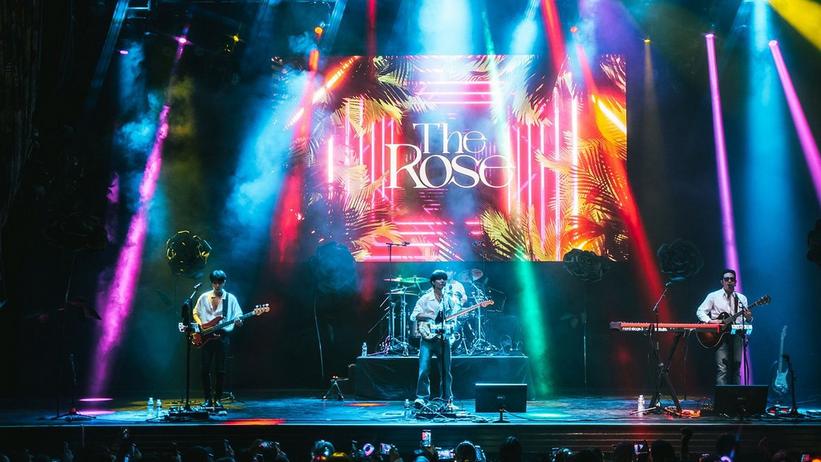 The Rose
Photo: Courtesy of The Rose
video
It Goes To 11: The Rose Introduces The Acoustic Guitar That's Been Part Of Their Career Since The Beginning
South Korean indie-rock band The Rose raves over their prized Taylor guitar, an instrument that has been part of the band's whole career.
GRAMMYs
/
Jan 17, 2023 - 04:06 pm
The four members of The Rose have shared a lot of instruments in their five years together, but their favorite one traces back to the first song they wrote and recorded.
In this episode of It Goes to 11, meet Mol, the sunburst-finished Taylor guitar whose name fittingly translates to "sunset" in English. "We got to record our first song that we wrote together as the band with this guitar," Dojoon, the group's vocalist and acoustic guitarist, explained.
The quartet describes the guitar as one of the most precious and beautiful items in their collection, and the lengths they went to acquire it makes the item even more meaningful.
"I remember that day it was super rainy," bassist Jaehyeong recalls. "[Dojoon] went to the guitar shop, and he took a taxi, and then he brought this car in the heavy rain." But Dojoon reminded the group that the rainy venture was worth it: "But I was so happy!"
What makes the guitar most memorable is that it's a bearer of the band's history, from the live tour performances to late-night recording sessions. It's been with the group since 2017, and it doesn't seem like it will leave their possession anytime soon. "I will never, ever get rid of this guitar," Dojoon declares. "It will always be right next to me, every time. Right next to The Rose."
Press play on the video above to learn more about The Rose's shared history with the guitar, and keep checking back to GRAMMY.com for more episodes of It Goes to 11.
10 K-Pop Rookie Girl Groups To Watch In 2023: Le Sserafim, Mimiirose, Ive & More