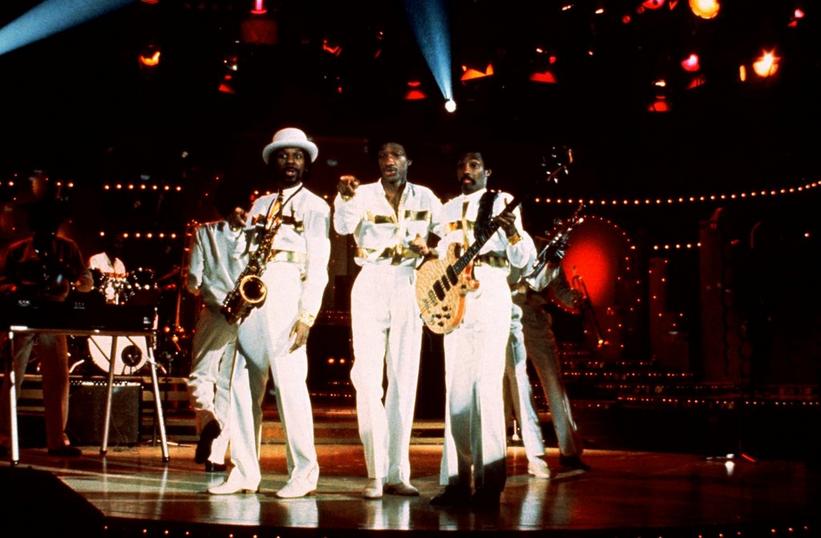 Photo: GAB Archive/Redferns/Getty Images
news
50 Years Later, Kool & The Gang Are Still Celebrating The "Pursuit Of Happiness" On New Album 'Perfect Union'
Robert "Kool" Bell recently chatted with GRAMMY.com about Kool & the Gang's new album, 'Perfect Union,' the loss of his brother Ronald "Khalis" Bell and original member Dennis "Dee Tee" Thomas, the band's evolution, and much more
GRAMMYs
/
Aug 20, 2021 - 04:00 pm
In the summer of 2020, Kool & the Gang's founding member and principal songwriter Ronald "Khalis" Bell wanted to combine the band's dance rhythms with lyrical themes around world peace and harmony for the band's first full-length studio album in over a decade, Perfect Union.
Unfortunately, he would never live to see his musical vision come to life. Bell's life was cut short on Sept. 9, 2020, at age 68. His brother, Robert "Kool" Bell, and original band members George Brown and Dennis "Dee Tee" Thomas decided to carry the torch. Perfect Union's first single, "Pursuit of Happiness," is inspired by President Biden's campaign and features rapper Keith Murray. The album releases on Aug. 20.
For five decades, Kool & the Gang turned their brand of slick funk, disco rhythms, horn-blaring jazz, R&B instrumentals, memorable hooks, and tender pop ballads into GRAMMY-winning, million-selling classics like "Jungle Boogie," "Hollywood Swinging," "Ladies Night," Too Hot," "Funky Stuff," "Summer Madness," "Get Down On It," "Cherish," "Joanna," "Fresh," and the anthemic chart-topper "Celebration."
Originating in Jersey City, New Jersey in 1964, the Songwriters Hall of Fame inductees went through a series of name changes until they released their self-titled debut LP in 1969. The group added lead vocalist James "J.T." Taylor a decade later.
Songs from Kool & the Gang's catalog have been featured in commercials for brands like Kroger, Capital One and Amoco. The band is regularly sampled on hip-hop records, has a street named for them, and is featured at the Smithsonian Museum of African American History and Culture. The band is in the process of adapting their story for book publishing, film, an extended box set, and a musical.
Robert "Kool" Bell recently sat with GRAMMY.com to chat about Kool & the Gang's new music, grieving the losses of his brother Ronald and original member Dennis "Dee Tee" Thomas, the band's evolution, longevity, and giving back to the community.
What's the inspiration behind the lead single and the album?
I know it's a tough time right now dealing with COVID, but we put this together. My brother basically did most of the album and got us back into the studio before I lost him last year, but it's good to be back out there. When Biden was running for president, he played "Celebration." When he won, "Celebration" was one of the most played songs around the world.
My brother came up with "Pursuit of Happiness." I wasn't sure what route he was trying to go with it, but it turns out he was talking about world peace. When Biden was making his speech for his nomination, he went into the Constitution and spoke about the pursuit of happiness and a perfect union. We have some dance stuff on the album, but this project is about pushing for world peace and people coming together.
How did you get the nickname "Kool"?
I'll try and make this quick. I was a country boy coming to Jersey City, the big city, trying to fit in. My mother sent me to the store one day to get some bread that cost a quarter. Two guys walked up, told me to give them some money, and they took my quarter. I asked myself if I wanted to be a victim or a part of what's going on? So I became a part of that organization, the Imperial Lords, and tried to stay on the good side of things. That's how I got the nickname Kool. It was originally Tamango first because of that movie.
Where did music come into play?
When we first started, my brother was a fan of John Coltrane; Dee Tee was into Cannonball Adderly; Spike Mickens loved Freddie Hubbard; George Brown liked Philly Joe Jones; and I listened to Ron Carter, so the jazz thing was happening.
My father was a boxer, and he used to fight in Cuba a lot before the sanctions. Dizzy Gillespie and Miles Davis used to come to Cuba and hang out, so it was a lot like Floyd Mayweather being around the hip-hop guys. My father used to live in the same building as Thelonious Monk, and he became my godfather. Miles wanted to get in the ring with my father because he wanted to be a boxer.
How did Kool & the Gang ensure the energy from the studio could translate so well into song?
The energy was 90 percent us. We'd go in and just have some fun, come up with some concepts, and some ideas, man. All the guys would chip in on the writing. We were just jammin', man: makin' up songs like "Chocolate Buttermilk" and "Raw Hamburger."
Then we got to a point where we ran out of titles, so we called one song "N.T." for "No Title." We got a lot of samples off of "N.T." It just would all come together, man. "Too Hot" was about George Brown and his wife breaking up because it got too hot. George could write those types of songs; "September Love" was about someone that he met in September. We have a lot of different songs that we revisit every now and then.
How was the band able to straddle successfully between making uptempo anthems and pop ballads?
It was all part of our transition. We were on tour with The Jacksons in the late '70s, and Dick Griffey, a promoter and the president of SOLAR Records, said we were doing well on tour, but we needed a lead singer. So we thought about it; Lionel Richie had The Commodores, Maurice White and Philip Bailey with Earth, Wind & Fire, so it was time.
We only auditioned one guy, and that was James "J.T." Taylor. That's when we went to cut the first song, "Ladies Night." Frankie Crocker broke that record in New York. That's when we decided to blend the music with what we did in the early '70s with the lead singer. That's how we were able to roll into the '80s.
What did it take to make sure that adding James "J.T." Taylor was a seamless transition?
That was my brother and our producer, Eumir Deodato. Eumir told us to focus on the lead singer to some degree, and open up them tracks because the horn players would play all through those parts. We were leaving no room for a singer, so we had to write so that we had that space.
Where did "Celebration" come from?
We were coming off from celebrating "Ladies Night," our first single with J.T. I was hanging out in New York with my wife going to Studio 54, and every weekend somewhere, there was a ladies night. We knew that would be a good song. The tail end of "Ladies Night" says "c'mon let's celebrate," so my brother said there was another song right there.
We went to the studio, and he played this track for us with that down home vibe to it in Alabama with grandma and grandpa sittin' on the porch drinkin' some Kool-Aid. We didn't know that, that record was gonna be the ultimate. We thought "Ladies Night" was. "Celebration" is 40 years old now, and it's still big. It's inducted into the National Recording Registry at the Library of Congress, and it's one that you can't go back and try to redo. "Celebration" stands by itself, and we're thankful to have a record that's still as popular as it is.
How does it feel seeing your songs being used in numerous commercials and sampled by countless hip-hop artists?
We feel very good about that, but there's always a couple that I'll miss. It's been so many different ones.
What's your relationship like with Taylor these days?
I spoke to J.T. last week. He called me about Dee Tee and my brother. We still stay in touch.
How's that been grieving the losses of your brother and another bandmate?
It's kinda heavy losing my brother last year, Dee Tee this year, and the whole COVID thing. We're trying to get through it and trying to move forward. Our dates are starting to come back. I just came back from Europe actually. We did a mini-tour: playing France, Finland, Spain and Belgium. During this time we were off, I was doing a lot of social media stuff. It's quite interesting what people being home have had to say over the last year.
What inspired your nonprofit, Kool Kids Foundation?
My wife is responsible for that idea. She passed three years ago, but she wanted to do something for kids in school where there was no music and a lack of funding. When I was in school, you could walk into a classroom and pick up an instrument. I had the opportunity to do that, and she was saying it wasn't there anymore in some areas. She came up with the idea for the Kool Kids Foundation. The year before she passed, I was gonna go big time.
Before that in 1987, I did a tour financed by Pepsi-Cola and Cherry Coke in 48 cities. In order for someone to come, they had to have perfect attendance and perform well in school. These four young men came up to us wanting to sing to us. My cousin, our co-manager, wanted to hear what they could do. They did four songs acapella and sounded pretty good. My cousin introduced them to my other cousin, sent them to New York, and that group became Color Me Badd.
How do you handle lasting five decades in the music business?
It feels great because it shows an accomplishment. Some bands don't stay together for 50 days, and we've been together 50 years. We continue to work; Our parents told us to never give up when times get hard, and they do happen in this music business. You go up and down like a rollercoaster ride. We feel good that those things happen, and we're still out there.
Remembering Chucky Thompson In 10 Songs: From Bad Boy Hits To Go-Go Jams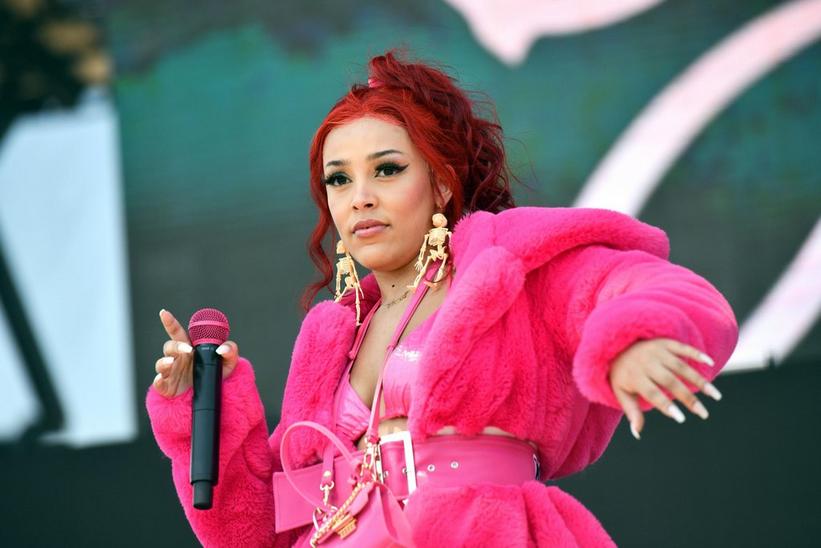 Photo: Scott Dudelson/Getty Images
news
Rolling Loud Festival Los Angeles Reveals 2019 Lineup
Find out who's bringing the heat to the hip-hop fest returning to L.A. this December
GRAMMYs
/
Oct 2, 2019 - 12:11 am
Today, Rolling Loud revealed the massive lineup for their final music festival of 2019, Rolling Loud Los Angeles, which is set to take over the Banc of California Stadium and adjacent Exposition Park on Dec. 14–15.
This iteration of "the Woodstock of Hip-Hop," as the all-knowing Diddy has called it, will feature Chance the Rapper, Lil Uzi Vert, Juice WRLD, Young Thug and Lil Baby as Saturday's heavy-hitting headliners. Sunday's headliners are none other than Future, A$AP Rocky, Meek Mill, YG and Playboi Carti.
L.A.'s own Blueface, Tyga and Doja Cat, are slated to perform, as well as representatives from the diverse rap scenes across the country, including Wale, Juicy J, Lil Yachty, Megan Thee Stallion, Gunna, Tyla Yaweh, Machine Gun Kelly and Yung Gravy.
The lineup announcement follows the successful wrap of Rolling Loud Bay Area in Oakland this past weekend. The event's flagship Miami event took place in May this year, and the New York and Hong Kong debut editions will both take place later this month.
Tickets for Rolling Loud L.A. go on sale this Friday, Oct. 4 at 11 a.m. PST. The complete lineup and more info on this event and their other fests can be found here.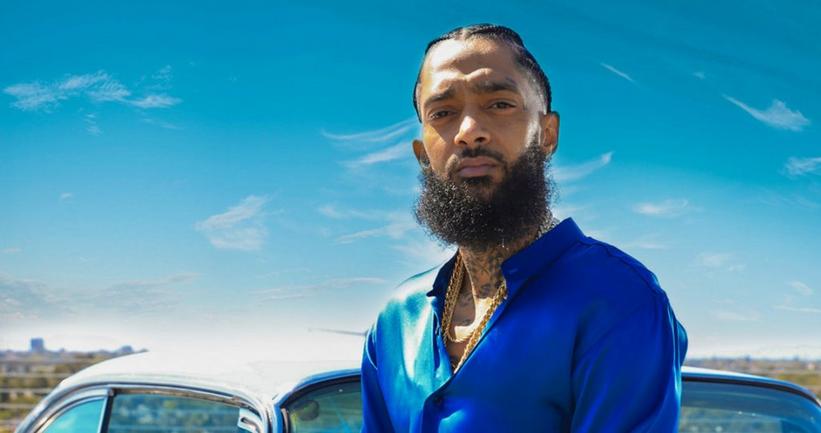 news
Remembering Nipsey Hussle On The Anniversary Of His Death: "I Just Wanted To Be Really Intentional"
The Recording Academy celebrates the life of Nipsey Hussle, the late Los Angeles rapper, who earned two posthumous GRAMMY Awards this year
GRAMMYs
/
Mar 31, 2020 - 11:49 pm
Since the tragic loss of Los Angeles rapper, entrepreneur and activist Nipsey Hussle on March 31, 2019, his motivational music and inspiring message of investing in your community are continued by the many lives he touched. Here in L.A, you see countless murals painted in his likeness, his inspirational words reminding us greatness and kindness are not mutually exclusive.
Nipsey Hussle, Beloved L.A. Rapper And Activist, Lived As A Patron To His Community
In 2018, after a decade of perfecting his storytelling and flow with hard-hitting mixtapes, Hussle released his victorious debut album Victory Lap. It earned him his first GRAMMY nomination, for Best Rap Album, at the 2019 GRAMMYs. The week following the show, he released his final single during his lifetime, "Racks in the Middle," featuring rising L.A. rapper Roddy Ricch and powerhouse producer Hit-Boy.
At the 62nd GRAMMY Awards this year, he posthumously earned three more nominations and took home two wins. "Racks in the Middle" won Best Rap Performance and "Higher," a track he was working on with DJ Khaled before he died, won Best Rap/Sung Performance for "Higher." Khaled released the uplifting track, which also features John Legend, in Hussle's memory on May 17, 2019.
How Nipsey Hussle Transcended Hip-Hop, Starting In The Los Angeles Streets
Hussle's family, including his grandmother and his partner Lauren London, took the GRAMMY stage to accept his awards in two tearful yet celebratory moments. Khaled, Legend, Ricch, Meek Mill, Kirk Franklin and YG also celebrated the rap hero with a moving tribute performance during the show.
"The biggest thing that he left behind in his legacy is to go the extra mile for other people and be aware of your community," singer Tinashe said in a recent interview. "That spirit is really important. It's important to bring people together. I think that's part of his message. It's looking out for one another."
Meek Mill And Justin Timberlake Deliver Uplifting Message, Honor Nipsey Hussle In Powerful "Believe" Music Video
That message of hope and community is echoed in so many others' words about Hussle; his positive impact is immense and immeasurable. It is reflected in a message from none other than former President Barack Obama. Hussle's longtime friend and marketing manager Karen Civil read Obama's powerful words about him during his moving memorial service:
"While most folks look at the Crenshaw neighborhood where he grew up and see only gangs, bullets and despair, Nipsey saw potential. He saw hope. He saw a community that, even through its flaws, taught him to always keep going. His choice to invest in that community rather than ignore it—to build a skills training center and coworking space in Crenshaw; to lift up the Eritrean-American community; to set an example for young people to follow—is a legacy worthy of celebration. I hope his memory inspires more good work in Crenshaw and communities like it."
The Marathon Continues.
GRAMMY Rewind: Watch Selena Win Best-Mexican American Album For 'Live' At The 1994 GRAMMYs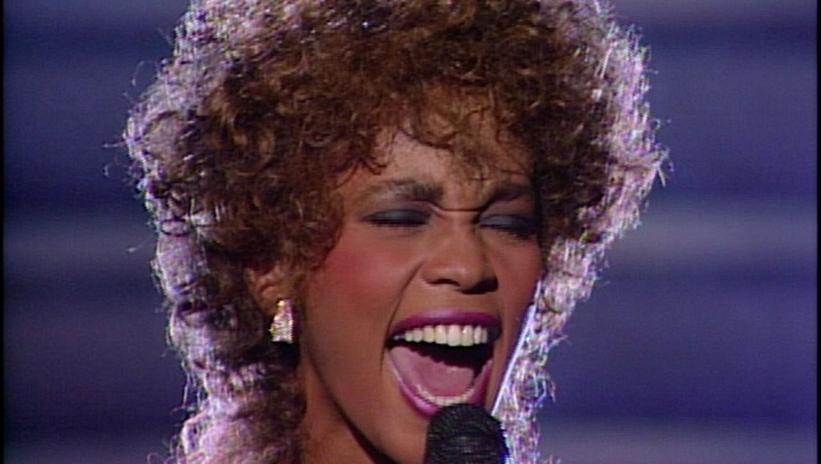 Whitney Houston, 29th GRAMMY Awards
news
Apple Music Exclusive: Watch Classic GRAMMY Performances
The Recording Academy teams with Apple Music to offer historical GRAMMY performances by Miles Davis, Marvin Gaye, Whitney Houston, Shania Twain, Kendrick Lamar, and more
GRAMMYs
/
Nov 24, 2017 - 07:00 pm
To celebrate the GRAMMY Awards' 60th anniversary and the show's return to New York for the first time in 15 years, the Recording Academy and Apple Music are bringing fans a special video collection of exclusive GRAMMY performances and playlists that represent the illustrious history of Music's Biggest Night.
Available exclusively via Apple Music in a dedicated GRAMMYs section, the celebratory collection features 60-plus memorable performances specifically curated across six genres: pop, rap, country, rock, R&B, and jazz.
The artist performances featured in the collection include Marvin Gaye, "Sexual Healing" (25th GRAMMY Awards, 1983); Whitney Houston, "Greatest Love Of All" (29th GRAMMY Awards, 1987); Run DMC, "Tougher Than Leather" (30th GRAMMY Awards, 1988); Miles Davis, "Hannibal" (32nd GRAMMY Awards, 1990); Shania Twain, "Man, I Feel Like A Woman" (41st GRAMMY Awards, 1999); Dixie Chicks, "Landslide" (45th GRAMMY Awards, 2003); Bruno Mars and Sting, "Locked Out Of Heaven" and "Walking On The Moon" (55th GRAMMY Awards, 2013); and Kendrick Lamar, "The Blacker The Berry" (58th GRAMMY Awards, 2016).
The 60th GRAMMY Awards will take place at New York City's Madison Square Garden on Sunday, Jan. 28, 2018. The telecast will be broadcast live on CBS at 7:30–11 p.m. ET/4:30–8 p.m. PT.

Carrie Underwood, John Legend To Host "GRAMMYs Greatest Stories"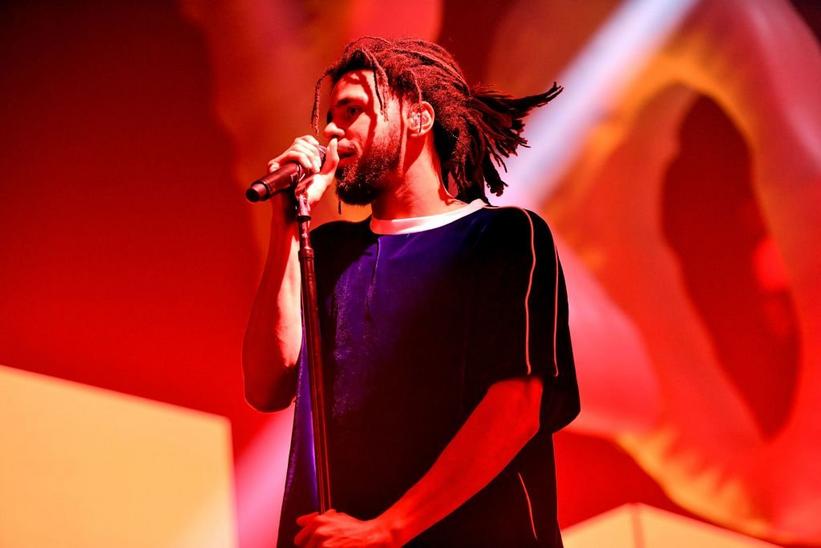 Photo: Scott Dudelson/Getty Images
news
Dreamville Festival 2020 Is Officially Canceled Due To COVID-19
The second annual music festival from J. Cole's Dreamville Records squad and friends was first postponed from April until August, and will now have to wait until 2021
GRAMMYs
/
May 19, 2020 - 02:27 am
Dreamville Festival has announced they are canceling their 2020 event due to public safety concerns caused by coronavirus. The second annual edition of the one-day music fest, hosted by J. Cole and his talent-filled Dreamville Records, was originally slated to take place on April 6 at Dorothea Dix Park in Raleigh, N.C., but was rescheduled to Aug. 29 after the pandemic struck the U.S.
Like countless other events that were set to take place this year, it will now have to wait until 2021. Dreamville says all 2020 ticket holders will be receive refunds soon.
Selena XXV - Veinticinco Años Tribute Concert Canceled Due To COVID-19
"After much deliberation and careful monitoring of the current situation, we have decided to cancel Dreamville Festival 2020. Although we originally hoped it would be possible to bring you the festival this August, the ongoing uncertainty regarding the COVID-19 pandemic has made this timeline no longer possible. This decision has been extremely difficult to make, but the safety of our fans, artists, and staff is always our top priority, and nothing will ever take precedence over your well-being," the organizers wrote in a statement shared across their social channels and on the fest's website.
The message also shared details on refunds, noting that all tickets purchased online will automatically be refunded to the original payment method, beginning this week. Fans who bought physical tickets from official points of purchase can request a refund here.
"Thank you for your patience and understanding as we navigate this. Please stay safe, healthy, and sane so we can reunite with you in 2021," the statement added.
Watch: J.I.D Talks Lollapalooza Debut, Working With J. Cole & Dreamville, New Music & More
According to Pitchfork, the debut Dreamville fest also faced unforeseen setbacks; it was originally set for Sept. 15, 2018 at Dorothea Dix Park but was pushed to April 6, 2019, due to Hurricane Florence. The 2019 event featured performances from Dreamville head Cole and labelmates J.I.D, BAS and Ari Lennox, as well as SZA, Big Sean, 21 Savage, 6LACK, Rapsody, Nelly and other heavy-hitters in hip-hop and R&B.
No artists have been revealed yet for the second edition of the fest.
The Dreamville squad earned their first two collective GRAMMY nominations at the most recent 62nd GRAMMY Awards; for Best Rap Album for the collaborative Revenge Of The Dreamers III and Best Rap Performance for one of its singles, "Down Bad." Cole earned a total of five nods, including for his work on that project, and took him his first GRAMMY win for his feature on 21 Savage's "A Lot."
Dreamville's Lute Drops New Single And Video, "GED (Gettin Every Dolla)"