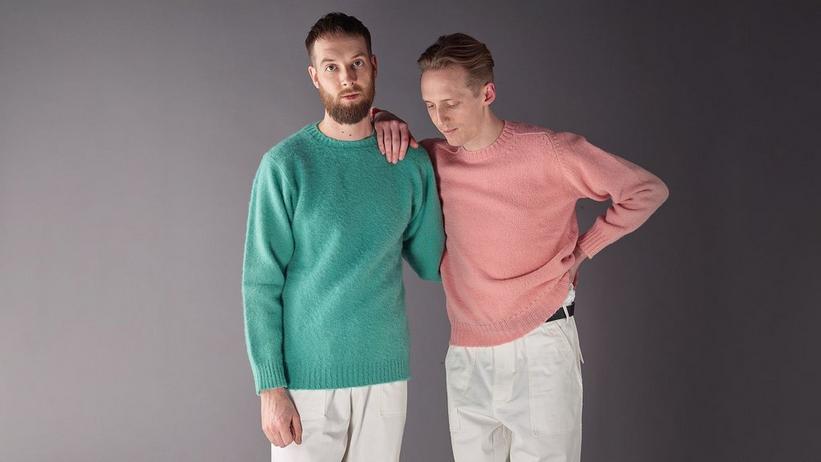 HONNE
Photo: Courtesy of Atlantic Records
video
Herbal Tea & White Sofas: HONNE Want You To Recommend Where To Eat On Tour
Electronic duo HONNE explain their creative method for traveling like locals when they're on tour in this episode of Herbal Tea & White Sofas.
GRAMMYs
/
May 16, 2022 - 04:59 pm
London-based electronic duo HONNE like to expand their horizons when they're on tour, so their tour rider often requests a local treat from whatever city they happen to be visiting.
Trying a new food that's specific to each town gives bandmates James Hatcher and Andy Clutterbuck a chance to find their new favorite snack — or just make an interesting memory. "In Taiwan, we had some...plum juice?" Clutterback recounts, turning to Hatcher for verification. 
"It reminded me of a cigarette," he continues. Hatcher agreed: "It had a very smoky flavor to it."
Sometimes their local delicacies come straight from fans. As the duo explain in their episode of Herbal Tea & White Sofas, they recently organized a creative new way to get suggestions from those who live in each city they play.
"We plotted all our venues on Google Maps," Clutterback says. "We've just asked our fans to recommend their favorite places, whether that be restaurants or bars or cafes or parks, whatever it is."
But even the most adventurous eaters occasionally just want familiar comfort food. For the HONNE guys, that's a classic brunch item popular in their hometown. "At the risk of sounding like real hipsters, a sourdough loaf, something like that, will just hit the spot," Hatcher quips. "If you've got some avocado, you can go full-East-London avocado on toast, with a bit of salt and chili." 
HONNE are currently on a North American tour through the end of May, and they'll hit Australia and New Zealand in September. If you catch them on the road, be sure to suggest a local hotspot for the pair to visit. In the meantime, enjoy this episode, and keep checking back for more installments of Herbal Tea & White Sofas. 
For The Record: How The Chainsmokers' "Don't Let Me Down" Set The Duo Up For Global Success — And The Freedom To Defy Dance Music Expectations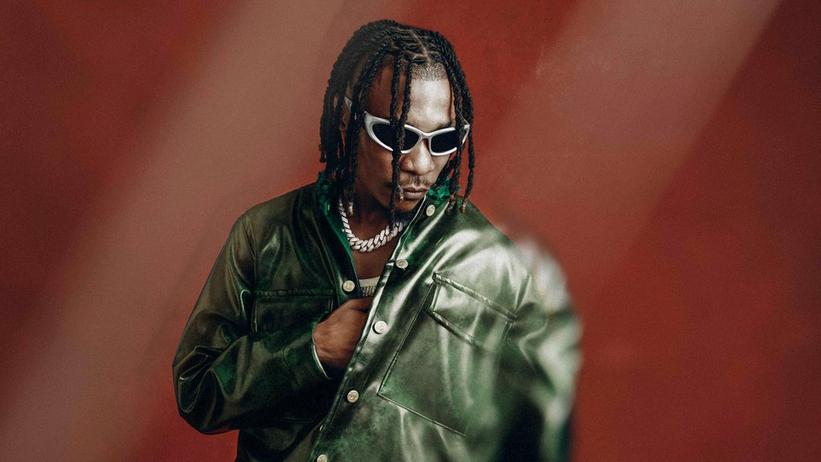 video
Herbal Tea & White Sofas: 1da Banton Reveals His Secret Ingredients To Staying Happy While On Tour
Nigerian singer 1da Banton shares the two things he needs on every tour, and why his fans play a huge role in the joy he feels on the road.
GRAMMYs
/
Mar 13, 2023 - 05:00 pm
It's common to feel a few nerves when you're standing on stage in front of thousands of people. That's why when Nigerian singer 1da Banton goes on tour, he stays grounded by bringing a close group of friends and family members for support.
"I always love to have my people around me. It's like a morale booster," Banton shares in this episode of Herbal Tea & White Sofas. But friends aren't the only things keeping him motivated — he also emphasizes having his usual snack of choice, a sausage roll, backstage at all times.
Good friends and delicious snacks aside, Banton likes to give himself a pep talk before finally hitting the stage every night. "I [tell] myself: 'You got this. This is what you've been preparing for your entire life,'" Banton says.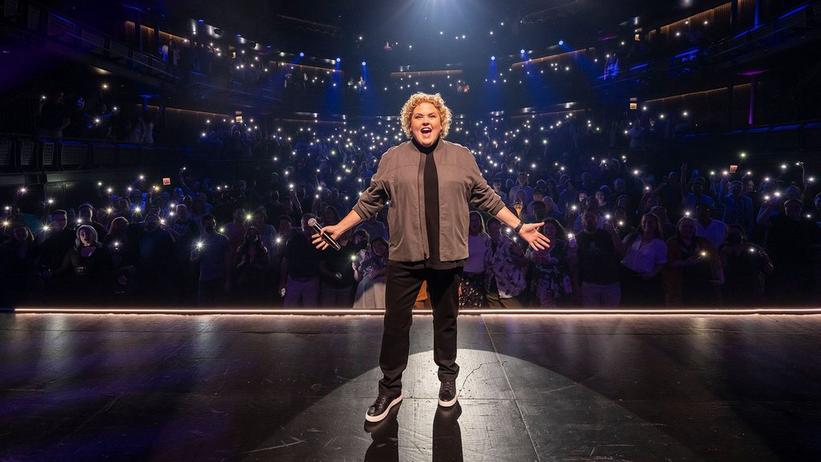 video
Herbal Tea & White Sofas: Fortune Feimster's Tour Rider Includes This Southern Snack Staple
Comedian Fortune Feimster can't hit the road without red SOLO cups and a bag of ice, two items that remind her of her North Carolina roots.
GRAMMYs
/
Mar 6, 2023 - 06:00 pm
Between her career as a stand-up comedian, actress, radio host, and podcaster, Fortune Feimster is always on the go. So when she puts together her tour rider, she makes sure to include items that will make every venue feel like her home away from home.
At the top of her list are water, a red SOLO cup, and ice. "I'm from North Carolina. I have to take it back to my roots," Feimster shares in this episode of Herbal Tea & White Sofas. 
Without the influence of her partner, Feimster says she would include her favorite guilty pleasure snacks, Snickers and Doritos. "[My wife is] like, 'How about an apple, some almond butter, and cashews?'" Feimster laughs.
Feimster also likes to have an iced cortado, a coffee that's equal parts espresso and milk. Although it might not be feasible, she emphasizes that she would love to bring a portable café to every stop. "In Milwaukee, they have their own coffee shop backstage with a barista," she explains. "If I could get really fancy, I'd somehow have a coffee-barista situation with me."
Press play on the video to find out the complete story behind Fortune Feimster's appetizing tour rider, and keep checking back to GRAMMY.com for more new episodes of Herbal Tea & White Sofas.
Meet Stephanie Economou, The First-Ever GRAMMY Winner For Best Score Soundtrack For Video Games And Other Interactive Media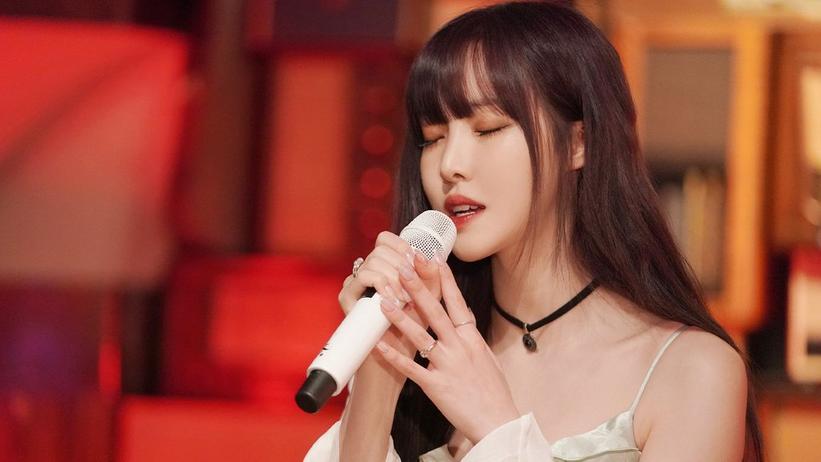 Yuju
Photo: KONNECT Entertainment
video
Herbal Tea & White Sofas: Yuju Reveals The Cozy Items That Keep Her Calm On Tour
K-pop star Yuju dishes on her favorite clothes, foods and scents that help her stay grounded while she's on the road.
GRAMMYs
/
Feb 27, 2023 - 06:17 pm
Since starting her solo career in early 2022, South Korean singer Yuju has released her first mini-album, appeared on multiple soundtracks, and served as an MC on a Korean variety show. So when the multihyphenate adds a tour to her mixed bag, she prioritizes her comfort and relaxation.
In this episode of Herbal Tea & White Sofas, Yuju shares some of the essentials — from cozy pink slippers to gummy candies — that keep her grounded while she's on the road.
"When I take a rest, if I'm with this kind of soft light rather than a harsh light, I feel more relaxed," Yuju explains, showing off her mood lamp.
The former GFriend member also brings a rose-scented perfume, but she notes that she wasn't always a fan of the item in her childhood. "At some point, I fell in love with the rose scent," she shares. "I spray it on my bedding sometimes and use it often when I feel nervous, so it runs out quickly, and I have to buy a lot."
Despite the nerves she might feel while on tour, seeing her fans makes it worthwhile. "The best thing about performing live is that I can make eye contact with my fans," she says. "It's a good feeling of tension and excitement that I can only feel at that moment."
Press play on the video above to learn more about Yuju's life on tour, and keep checking back to GRAMMY.com for more new episodes of Herbal Tea & White Sofas.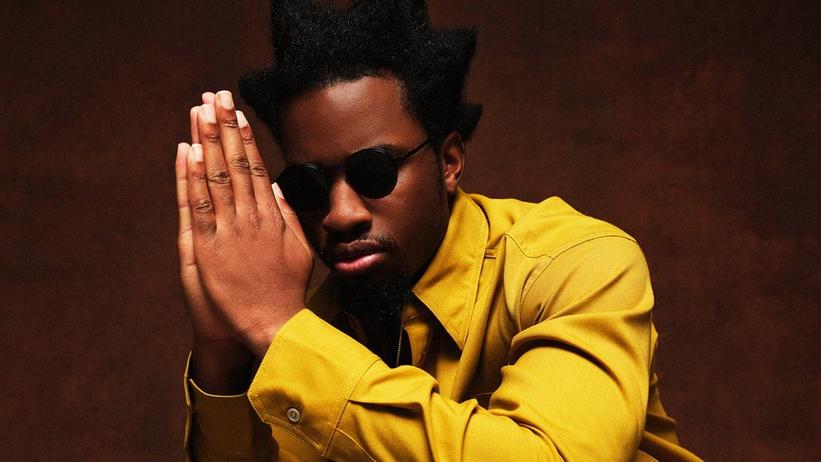 video
Herbal Tea & White Sofas: Denzel Curry Keeps It Simple On The Road With Toiletry Essentials And Healthy Snacks
Rapper Denzel Curry shares the list of items he needs to be his best self on stage — all of which can be found on the shelves of any corner pharmacy.
GRAMMYs
/
Jan 3, 2023 - 06:00 pm
It doesn't take a whole lot for Denzel Curry to be happy when he's on tour. The rapper says his must-haves are all simple items that help him look his best and feel good, even after a night of going all out on stage.
In this episode of Herbal Tea & White Sofas, Curry says that toiletry items are at the top of the list when he considers what he needs on tour — and he also likes to find healthy ways to satisfy his sweet tooth, too.
"My current tour rider has deodorant, lotion, some snacks like fruit or dried mango," he lists. "First of all, I just like mango. But the reason why I like dried mango is 'cause it's sweeter. It kinda feels like candy, but it's not really candy."
Lotion is a key component of Curry's tour rider because it keeps his skin looking and feeling its best when he's on stage, he goes on to explain. "I don't wanna be ashy. You know what ashy is? It means that it looks like your elbows and your knees are just pretty much white or looking kinda dusty. I can't be looking all dusty like a mummy, you feel me?" he adds with a laugh.
A Denzel Curry show is an immersive experience, he says — so much so that he always walks off stage covered in sweat, and immediately needs to change into something dry. Along with delivering a high-energy show, Curry makes sure he gets up close and personal with his fans. The rapper remembers one particular recent show where he brought not one but two fans on stage to sing his song "RICKY" with him.
"I brought a fan on stage, he had a sign that said '[I wanna] sing 'RICKY' with you'... Then there was another fan that had the same sign, and I brought him on stage as well," Curry recalls. "He got to the stage a little bit late, we were literally on the last hook, and he ended up just killing it. I gave the mic to him... and he killed it."
Press play on the video above to learn more about how Curry's tour essentials help him create a live show that's an epic experience for all involved, and keep checking back to GRAMMY.com for more episodes of Herbal Tea & White Sofas.