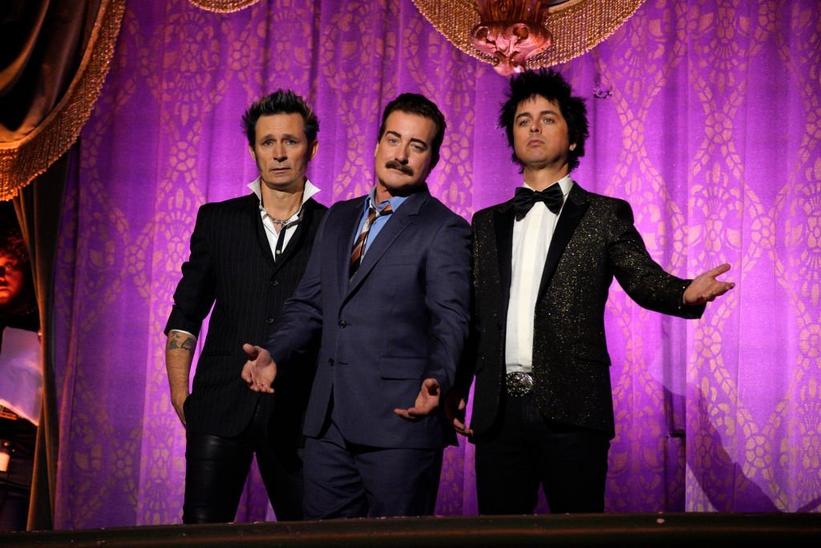 Photo: Rick Rowell/ABC via Getty Images
news
Hella Mega North American Tour With Green Day, Weezer And Fall Out Boy Postponed
The bands said they would announce rescheduled dates for 2021 soon
GRAMMYs
/
May 20, 2020 - 03:23 am
Green Day, Weezer and Fall Out Boy have postponed their joint '80s and '90s arena rock-inspired tour throughout North America, citing safety as a concern as the COVID-19 pandemic continues.
The Hella Mega U.S. dates were to kick-off on July 17 in Seattle's T-Mobile Park and closeout on Aug. 29 in Philadelphia. The tour was to feature ska-punk band The Interrupters as special guests. Rescheduled dates will be for summer 2021, they announced on Tuesday, May 19.
"Hopefully this doesn't come as a surprise, but as much as we were all looking forward to seeing you all this summer, everyone's safety is our highest priority so we've officially made the call to reschedule all North American dates of the Hella Mega tour until next year," the bands said in a statement.
They asked fans to hold on to their tickets as they would announce new dates with the same venues in the near future. Dates for the European leg of the tour were postponed on April 23.
The bands announced the massive tour in late 2019. Green Day frontman Billie Joe Armstrong said they came up with the idea of reliving the Van Halen, Metallica and Aerosmith show era during an interview with Zane Lowe, in which he was also joined by Fall Out Boy's Pete Wentz and Weezer vocalist Rivers Cuomo.
"We talked about how we weren't really wanting to do stadiums and [instead] do something that was like throwback to the Monsters of Rock Tour," Armstrong said.
Wentz added: "I remember in the 1990s there was this one summer, and Guns N' Roses [and] Metallica went on the stadium tour and my parents didn't let me go to it… I feel trapped in that forever and we wanted to recreate that memory."
Serj Tankian Talks 'Fuktronic,' Working With Jimmy Urine & Pushing Boundaries In Every Direction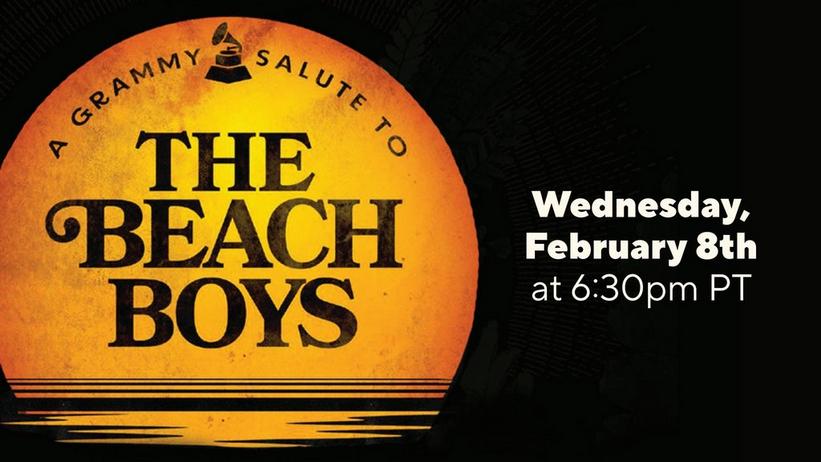 A GRAMMY Salute to the Beach Boys
Graphic: The Recording Academy
news
A GRAMMY Salute To The Beach Boys Tribute Concert To Feature Performances By John Legend, Brandi Carlile, St. Vincent, Beck, Fall Out Boy, Mumford & Sons, Weezer & More; Tickets On Sale Now
Taking place Wednesday, Feb. 8, at the Dolby Theatre in Hollywood, California, the live concert special will feature a star-studded lineup that also includes Charlie Puth, LeAnn Rimes, My Morning Jacket, Norah Jones, Pentatonix, Lady A, and many others.
GRAMMYs
/
Jan 26, 2023 - 05:44 pm
A few days after the 2023 GRAMMYs, the Recording Academy, along with Tenth Planet Productions and CBS, will present A GRAMMY Salute to the Beach Boys, a special tribute concert honoring the legendary, GRAMMY-nominated music icons, the Beach Boys. Taking place Wednesday, Feb. 8, at the Dolby Theatre in Hollywood, California, the live concert special will feature a star-studded performer lineup that includes GRAMMY-winning artists and past and current GRAMMY nominees including Beck, Brandi Carlile, Fall Out Boy, Andy Grammer, Hanson, Norah Jones, Lady A, John Legend, Little Big Town, Michael McDonald, Mumford & Sons, My Morning Jacket, Pentatonix, Charlie Puth, LeAnn Rimes, St. Vincent, Take 6, and Weezer, who will all celebrate and honor the Beach Boys' everlasting music and impactful career.
Tickets for A GRAMMY Salute to the Beach Boys are available now.
A GRAMMY Salute to the Beach Boys will air on the CBS Television Network and will be available live and on demand on Paramount+ at a later date. More info on the event is below.
WHEN:
Concert:
Wednesday, Feb. 8
Doors: 5:30 p.m. PT
Concert: 6:30 p.m. PT
WHERE: 
Dolby Theatre
6801 Hollywood Blvd
Los Angeles, CA 90028
Take A Look Back At The Beach Boys' Pet Sounds | For The Record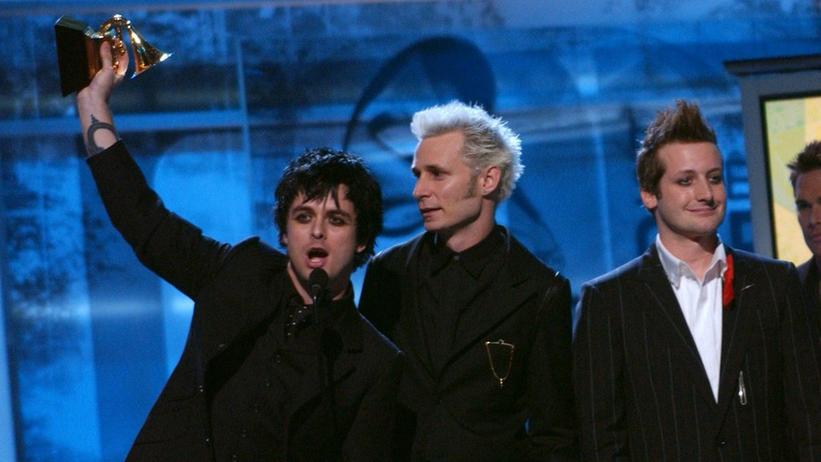 Green Day at the 2005 GRAMMYs.
Photo: Courtesy of the Recording Academy
video
GRAMMY Rewind: Green Day Celebrates The "Danger And Fun" Of Rock As They Win A GRAMMY For 'American Idiot' In 2005
As Green Day accepted their Best Rock Album GRAMMY for 'American Idiot,' frontman Billie Joe Armstrong made sure to spotlight the culture of rock and roll.
GRAMMYs
/
Jan 6, 2023 - 06:15 pm
Nearly two decades after its release, Green Day's American Idiot remains one of the best-selling punk rock albums, both from the group's discography and within the genre. Home to Green Day's iconic tracks "American Idiot" and "Wake Me Up When September Ends," the 2004 album solidified Green Day's reputation within the rock world — and helped them win a GRAMMY.
In this episode of GRAMMY Rewind, revisit the trio's GRAMMY win for Best Rock Album for American Idiot in 2005. The group's seventh studio album brought in five other nominations that year: the prestigious Album of the Year category, as well as Record of the Year, Best Rock Duo/Group Vocal Performance, Best Rock Song, and Best Short Form Music Video for "American Idiot."
As the group accepted their Best Rock Album gramophone, each member took a turn at the mic thanking various contributors to American Idiot, including producer Rob Cavallo and their manager, Pat Magnarella.
"Everybody at Warner Bros., thank you for your hard work here," bassist Mike Dirnt praised. "All the fans. Everyone at radio that plays rock and roll music still."
To close out the speech, frontman Billie Joe Armstrong echoed the support for rock music. "We know rock and roll can be dangerous and fun at the same time," he said, "so thanks a lot!"
Press play on the video above to watch Green Day's complete acceptance speech for Best Rock Album at the 47th GRAMMY Awards, and keep checking back to GRAMMY.com for more episodes of GRAMMY Rewind.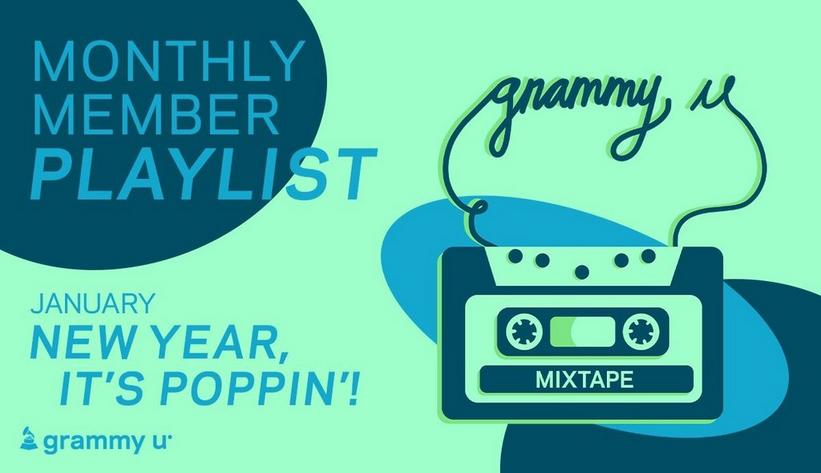 news
Press Play On GRAMMY U Mixtape: New Year, It's Poppin'! Monthly Member Playlist
The GRAMMY U Mixtape is a monthly, genre-spanning playlist to quench your thirst for new tunes, all from student members. GRAMMY U celebrates new beginnings with fresh pop tunes that will kickstart 2023.
GRAMMYs
/
Jan 6, 2023 - 12:17 am
Did you know that among all of the students in GRAMMY U, songwriting and performance is one of the most sought after fields of study? We want to create a space to hear what these students are creating today!
The GRAMMY U Mixtape, now available for your listening pleasure, highlights the creations and fresh ideas that students are bringing to this industry directly on the Recording Academy's Spotify and Apple Music pages. Our goal is to celebrate GRAMMY U members, as well as the time and effort they put into making original music — from the songwriting process to the final production of the track.
Each month, we accept submissions and feature 20 to 25 songs that match that month's theme. This month we're ringing in 2023 with our New Year, It's Poppin'! playlist, which features fresh pop songs that bring new year, new you vibes. Showcasing talented members from our various chapters, we felt these songs represented the positivity and hopefulness that GRAMMY U members embody as they tackle this upcoming year of exciting possibilities.
So, what's stopping you? Press play on GRAMMY U's Mixtape and listen now on Spotify below and Apple Music.
Want to be featured on the next playlist? Submit your songs today! We are currently accepting submissions for songs of all genres for consideration for our February playlist. Whether you write pop, rock, hip hop, jazz, or classical, we want to hear from you. Music must be written and/or produced by the student member (an original song) and you must be able to submit a Spotify and/or Apple Music link to the song. Students must be a GRAMMY U member to submit.
About GRAMMY U:
GRAMMY U is a program that connects college students with the industry's brightest and most talented minds and provides those aspiring professionals with the tools and opportunities necessary to start a career in music.     
Throughout each semester, events and special programs touch on all facets of the industry, including the business, technology, and the creative process.
As part of the Recording Academy's mission to ensure the recorded arts remain a thriving part of our shared cultural heritage, GRAMMY U establishes the necessary foundation for music's next generation to flourish.
Not a member, but want to submit to our playlist? Apply for GRAMMY U Membership here.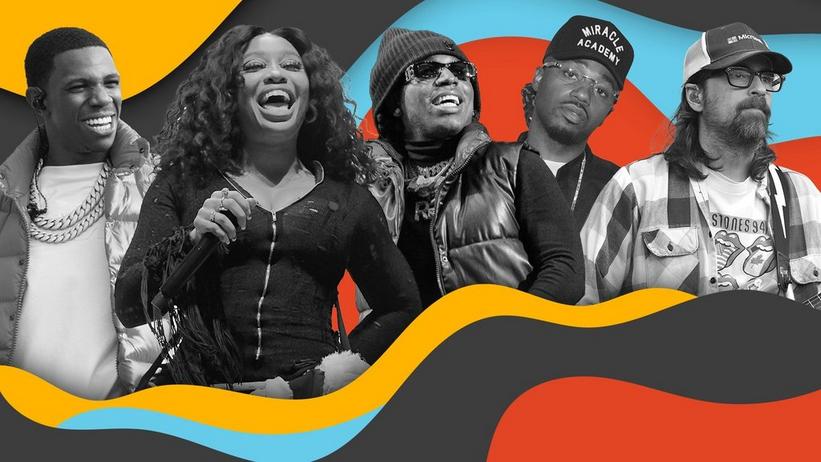 (L-R): A Boogie wit da Hoodie, SZA, Jacquees, Metro Boomin, Rivers Cuomo of Weezer
Photos (L-R): Joseph Okpako/WireImage; Tim Mosenfelder/FilmMagic; Prince Williams/Wireimage; Vivien Killilea/Getty Images for Justin Combs Events; Tim Mosenfelder/Getty Images
list
15 Must-Hear New Albums Out This Month: SZA, Neil Young, A Boogie Wit da Hoodie, NCT Dream & More
Rounding out the year, here are the can't-miss releases and massive new albums dropping in December 2022 from Weezer, Metro Boomin, NOFX, Jacquees, Ab-Soul, and many others.
GRAMMYs
/
Dec 2, 2022 - 07:20 pm