Rob Thomas And Carlos Santana
Photo: Vince Bucci/AFP via Getty Images
news
GRAMMY Rewind: Watch Santana & Rob Thomas Self-Assuredly Win Record Of The Year For "Smooth" In 2000
In the newest episode of GRAMMY Rewind, watch Santana and Rob Thomas win Record Of The Year at the 42nd GRAMMY Awards for "Smooth," the unlikely smash-hit pairing of the classic rock legend and Matchbox Twenty leader
GRAMMYs
/
Jul 30, 2021 - 06:56 pm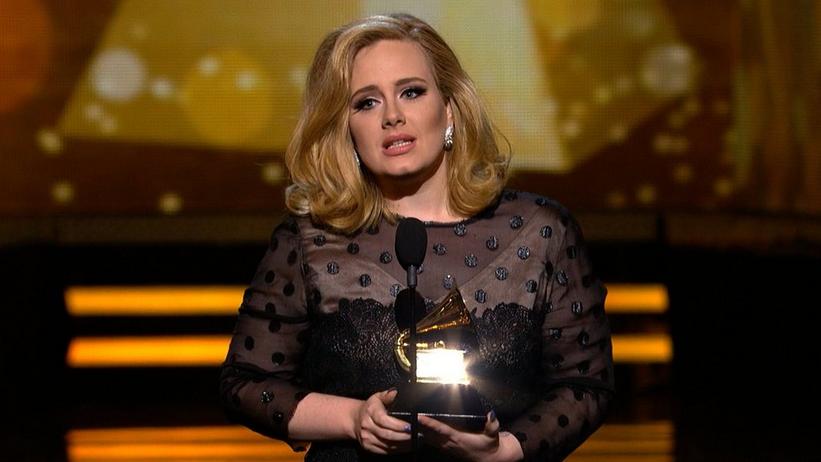 Adele at the 2017 GRAMMYs.
Photo: Phil McCarten/CBS via Getty Images
video
GRAMMY Rewind: Adele Urges That Beyoncé's "Monumental" 'Lemonade' Should've Won Album Of The Year In 2017
Before Adele and Beyoncé find out who will win Album Of The Year at the 2023 GRAMMYs, revisit the emotional moment when Adele pleaded for Beyoncé's album 'Lemonade' to take home the golden gramophone instead of her own '25' in 2017.
GRAMMYs
/
Feb 3, 2023 - 06:00 pm
The 2017 GRAMMYs were a massive night for Adele, who swept all five categories for which she was nominated. But when she was crowned the Album Of The Year winner, the "Hello" singer couldn't help but argue that Beyoncé deserved it.
In this episode of GRAMMY Rewind, revisit the emotional moment between Adele and Beyoncé as the British star claimed her Album Of The Year GRAMMY for 25. After thanking her collaborators for their encouragement to release 25 and calling the win "full-circle," Adele choked up as she acknowledged Beyoncé's Lemonade that was also nominated in the category.
"I can't possibly accept this award. And I'm very humbled, and I'm very grateful and gracious, but my artist of my life is Beyoncé," Adele said as she held back tears. "This album was so monumental, and so well-thought-out and so beautiful and soul-bearing…and all us artists here, we f—ing adore you."
The heartfelt acknowledgement had the crowd roaring, but most poignantly brought Beyoncé to tears as she mouthed "I love you" to Adele. (Lemonade did get some GRAMMY love that night, winning Best Urban Contemporary Album and lead single "Formation" won Best Music Video.)
There could be another powerful Adele/Beyoncé moment at the 2023 GRAMMYs, as the two are once again nominated for Album Of The Year, as well as Song Of The Year and Record Of The Year.
Press play on the video above to watch Adele's tearful acceptance speech. Keep checking back to GRAMMY.com for more episodes of GRAMMY Rewind, and make sure to tune into CBS on Feb. 5 to watch the 2023 GRAMMYs.
A Look At The Nominees For Album Of The Year At The 2023 GRAMMY Awards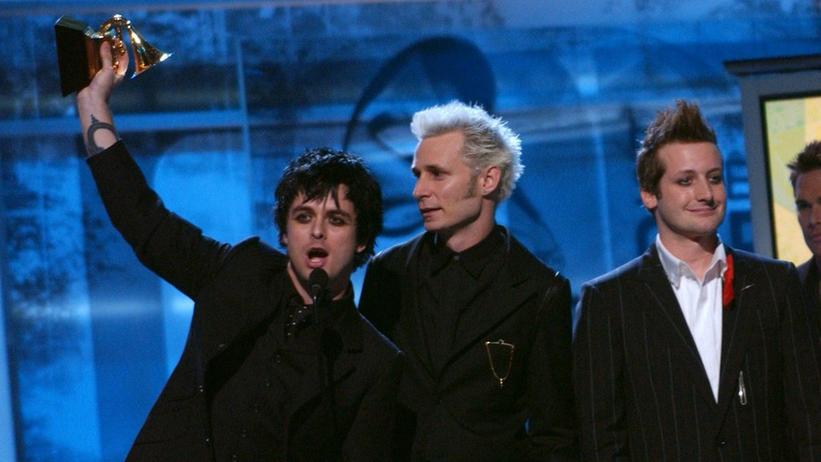 Green Day at the 2005 GRAMMYs.
Photo: Courtesy of the Recording Academy
video
GRAMMY Rewind: Green Day Celebrates The "Danger And Fun" Of Rock As They Win A GRAMMY For 'American Idiot' In 2005
As Green Day accepted their Best Rock Album GRAMMY for 'American Idiot,' frontman Billie Joe Armstrong made sure to spotlight the culture of rock and roll.
GRAMMYs
/
Jan 6, 2023 - 06:15 pm
Nearly two decades after its release, Green Day's American Idiot remains one of the best-selling punk rock albums, both from the group's discography and within the genre. Home to Green Day's iconic tracks "American Idiot" and "Wake Me Up When September Ends," the 2004 album solidified Green Day's reputation within the rock world — and helped them win a GRAMMY.
In this episode of GRAMMY Rewind, revisit the trio's GRAMMY win for Best Rock Album for American Idiot in 2005. The group's seventh studio album brought in five other nominations that year: the prestigious Album of the Year category, as well as Record of the Year, Best Rock Duo/Group Vocal Performance, Best Rock Song, and Best Short Form Music Video for "American Idiot."
As the group accepted their Best Rock Album gramophone, each member took a turn at the mic thanking various contributors to American Idiot, including producer Rob Cavallo and their manager, Pat Magnarella.
"Everybody at Warner Bros., thank you for your hard work here," bassist Mike Dirnt praised. "All the fans. Everyone at radio that plays rock and roll music still."
To close out the speech, frontman Billie Joe Armstrong echoed the support for rock music. "We know rock and roll can be dangerous and fun at the same time," he said, "so thanks a lot!"
Press play on the video above to watch Green Day's complete acceptance speech for Best Rock Album at the 47th GRAMMY Awards, and keep checking back to GRAMMY.com for more episodes of GRAMMY Rewind.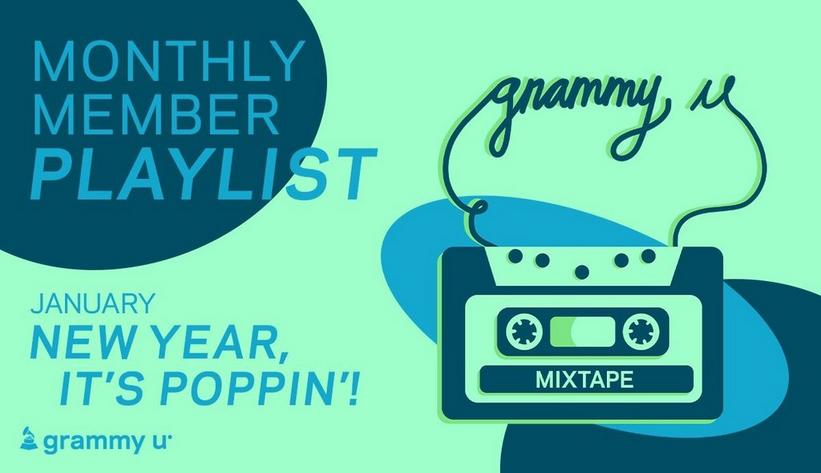 news
Press Play On GRAMMY U Mixtape: New Year, It's Poppin'! Monthly Member Playlist
The GRAMMY U Mixtape is a monthly, genre-spanning playlist to quench your thirst for new tunes, all from student members. GRAMMY U celebrates new beginnings with fresh pop tunes that will kickstart 2023.
GRAMMYs
/
Jan 6, 2023 - 12:17 am
Did you know that among all of the students in GRAMMY U, songwriting and performance is one of the most sought after fields of study? We want to create a space to hear what these students are creating today!
The GRAMMY U Mixtape, now available for your listening pleasure, highlights the creations and fresh ideas that students are bringing to this industry directly on the Recording Academy's Spotify and Apple Music pages. Our goal is to celebrate GRAMMY U members, as well as the time and effort they put into making original music — from the songwriting process to the final production of the track.
Each month, we accept submissions and feature 20 to 25 songs that match that month's theme. This month we're ringing in 2023 with our New Year, It's Poppin'! playlist, which features fresh pop songs that bring new year, new you vibes. Showcasing talented members from our various chapters, we felt these songs represented the positivity and hopefulness that GRAMMY U members embody as they tackle this upcoming year of exciting possibilities.
So, what's stopping you? Press play on GRAMMY U's Mixtape and listen now on Spotify below and Apple Music.
Want to be featured on the next playlist? Submit your songs today! We are currently accepting submissions for songs of all genres for consideration for our February playlist. Whether you write pop, rock, hip hop, jazz, or classical, we want to hear from you. Music must be written and/or produced by the student member (an original song) and you must be able to submit a Spotify and/or Apple Music link to the song. Students must be a GRAMMY U member to submit.
About GRAMMY U:
GRAMMY U is a program that connects college students with the industry's brightest and most talented minds and provides those aspiring professionals with the tools and opportunities necessary to start a career in music.     
Throughout each semester, events and special programs touch on all facets of the industry, including the business, technology, and the creative process.
As part of the Recording Academy's mission to ensure the recorded arts remain a thriving part of our shared cultural heritage, GRAMMY U establishes the necessary foundation for music's next generation to flourish.
Not a member, but want to submit to our playlist? Apply for GRAMMY U Membership here.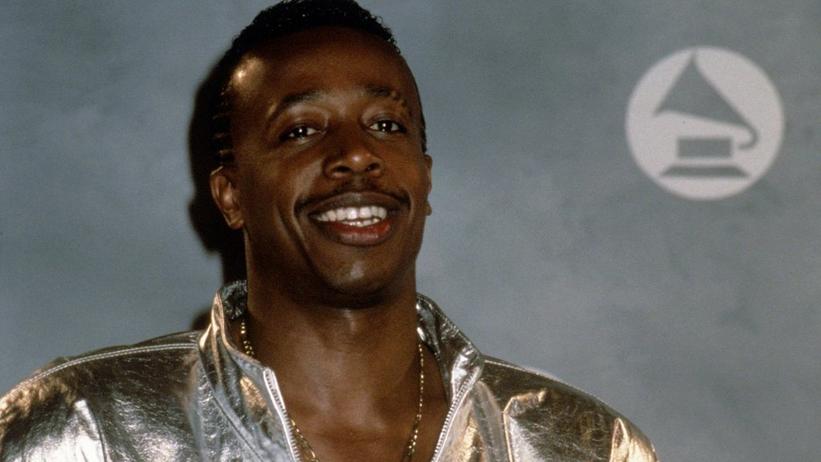 MC Hammer at the 1991 GRAMMYs.
Photo: Robin Platzer/IMAGES/Getty Images
video
GRAMMY Rewind: MC Hammer Accepts A GRAMMY For "U Can't Touch This" With Gratitude, Faith & Patriotism On His Mind In 1991
MC Hammer spoke from the heart as he claimed his trophy for Best Rap Solo Performance for "U Can't Touch This," one of two GRAMMYs he won for the rap classic.
GRAMMYs
/
Dec 30, 2022 - 06:33 pm
Today, MC Hammer's "U Can't Touch This" is known as one of the defining rap classics of the early '90s. Of course, the song was a massive hit upon its release, too — and it scored Hammer two golden gramophones at the 1991 GRAMMYs, in both rap and R&B categories.
In this episode of GRAMMY Rewind, turn back the clock to 1991 and revisit Hammer's heartfelt, off-the-cuff acceptance speech for Best Rap Solo Performance. As he stood at the podium, the rapper admitted he didn't have the complete list of names of people he wanted to thank — so instead, he spoke from the heart.
"First of all, I would like to thank God for this honor," Hammer said. "Without Him, I know it's not possible."
He went on to thank the people at his record label who supported him throughout the creation of the song, and concluded with a mention of something that was weighing heavy on the hearts of many in early 1991: the Gulf War.
"Once again, I would like to send this one out to the family and the men and women who are putting their lives on the line for us in the Persian Gulf," Hammer concluded before he left the stage, receiving a rousing round of applause. 
The early-'90s Middle East conflict was a hot topic in the U.S. at the time of the 33rd GRAMMY Awards. Just before the 1991 GRAMMYs took place, Hammer was part of a star-studded, all-genre cast of singers who recorded a new group version of John Lennon's "Give Peace a Chance" in light of the war. 
Press play on the video above to watch Hammer's full acceptance speech for Best Rap Solo Performance, and keep checking back to GRAMMY.com for more new episodes of GRAMMY Rewind. 
Meet The 2022 Nominees For Best Rap Album At The 2023 GRAMMY Awards