video
Global Spin: Dami Oniru Turns Down the Lights For A Moody Performance Of "Runnin'"
Nigerian-based singer-songwriter Dami Oniru shares a performance of "Runnin'" that spotlights her smooth-as-butter vocals in this episode of Global Spin.
GRAMMYs
/
Jun 21, 2022 - 02:12 pm
Rising R&B star Dami Oniru zeroes in on a relationship that she wants — despite some doubts about whether or not her feelings are reciprocated — in her pulsing slow jam, "Runnin.'"
In this episode of Global Spin, Oniru dims the lights for a moody, intimate performance of the song. In a dark room decorated by sparse, shadeless lamps, Oniru's performance places the spotlight on her crystalline vocal runs and intricate rhythms.
Based in Lagos, Nigeria, Oniru has been on the music scene since 2016. "Runnin" comes off her seven-song collection from 2019, Bri's Lounge, a project that scaled down her African-inspired influences to focus more heavily on R&B, as she told Culture Custodian upon its release.
"I've always wanted to make purely R&B music, but obviously I'm Nigerian so I had to try and infuse a bit of culture into the project, which you hear on [the song] 'See,'" she explained. "I think the difference is that I played around with sounds more and you can definitely hear the growth between both [Bri's Lounge and its predecessor, Cliche] in just a one-year period."
The singer — whose birth name is Brianna — decided to name her project Bri's Lounge because of its overarching theme of at-home comforts, and her vision for making music you might listen to in pajamas. That intimate, cozy vibe is alive and well in Oniru's performance of "Runnin'," as she sits at the microphone wearing a silky lounge set, letting her vocals fall effortlessly over the song's rhythmic, pulsing melody.
Press play above to enter the cozy, dark world of Oniru's "Runnin'," and keep checking GRAMMY.com for more episodes of Global Spin.
Everything We Know About Burna Boy's New Album 'Love, Damini'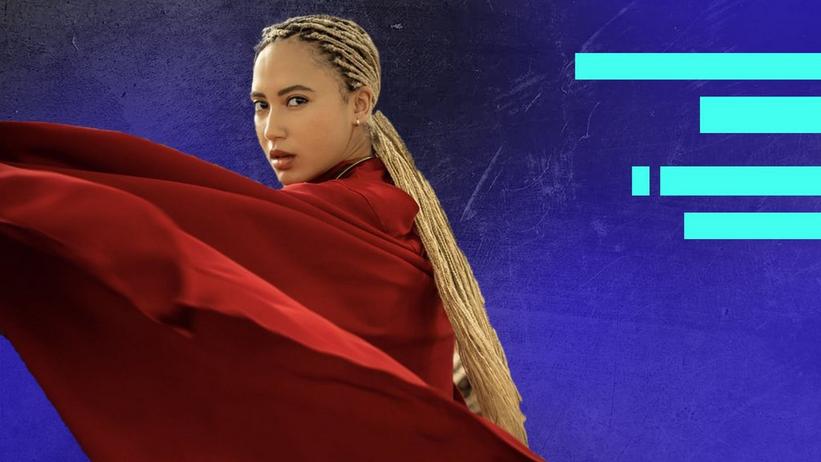 video
Global Spin: Watch Cameroonian Singer/Songwriter Andy Allo Perform A Joyous Version Of "Back To Africa"
Joined by the Baka women of Bifolone, Andy Allo is all smiles as she performs an exalting ode to her precious home continent.
GRAMMYs
/
Mar 7, 2023 - 06:00 pm
Andy Allo is all smiles, holding her acoustic guitar under a small, wooden roof in the verdant climes of South Cameroon. There's no amplification; she has no band. But she does have radiant backing — via the Baka women of Bifolone, who augment her performance with their exultant vocals.
"As long as you're here/ Might as well say/ Don't be afraid/ I'm going away," Allo sings. "The one you knew/ Bid adieu/ Somewhere a long time ago." As the singer/songwriter's rendition of "Back to Africa" picks up steam, so do her accompanists, who lift up this exuberant performance with their claps and counterpoint.
In this episode of Global Spin, watch this feel-good performance straight from South Cameroon. Therein, the throng sing in exultation as they deliver this ode to the precious continent.
Allo already commands a sizable legacy. In her twenties, she was a guitarist and vocalist in Prince's band; the Purple One also co-wrote several songs with Allo and served as executive producer on her second album, Superconductor.
In her thirties, she is one of the two stars of "Upload," a Prime Video series helmed by Greg Daniels from "The Office"; the show returns for its second season on March 11.
Watch Allos' humanistic performance of "Back to Africa" above, and keep checking GRAMMY.com for more episodes of Global Spin.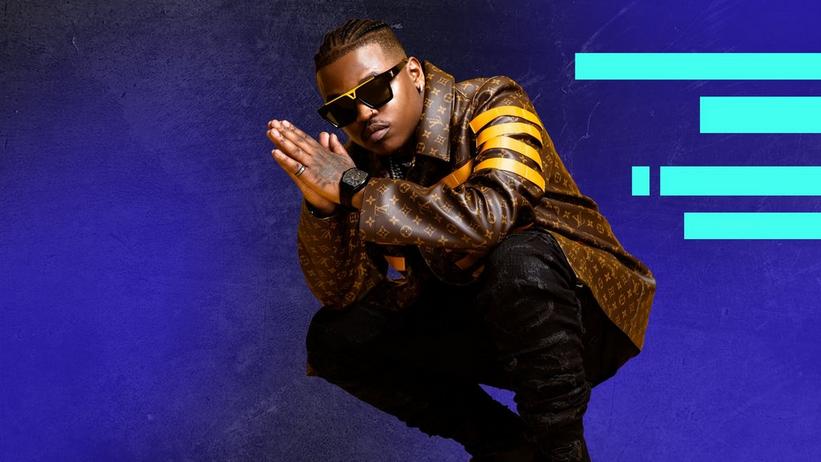 Focalistic
Photo: Malwandla Rikhotso
video
Global Spin: Focalistic Lights Up The Stage With An Electric Performance Of "SJEPA"
South African musician Focalistic offers a (literally) illuminating performance of "SJEPA," an upbeat amapiano track from his latest album, 'Ghetto Gospel.'
GRAMMYs
/
Feb 21, 2023 - 05:12 pm
If you ask Pretoria musician Focalistic how to define himself, he would say "focalistic-cataclism" — a term his cousin coined that describes a "focused person who's going to change the world and how people view things."
As the budding artist continues to rise in popularity, he's doing just that, spreading awareness about the sphere of South Africa and amapiano music.
In this episode of Global Spin, Focalistic delivers a glowing performance of "SJEPA," the lead single from his latest album, Ghetto Gospel. Stationed center in a dark, empty room, only accompanied by the illumination of pink neon strobes, Focalistic's simplistic staging spotlights the singer's bouncy lyricism and sharp vocal cadence.
Ghetto Gospel is Focalistic's third studio album and collaboration project with fellow Pretoria music duo Mellow & Sleazy, helmed by additional appearances from other leading South African performers, such as Sjava and DBN Gogo.
This era of Focalistic, really, is all about uniting creatives around the continent: "The saying is 'collaboration over competition,' so you'll notice a feature in many of my songs. We're at a point right now with African music where it's about showing the true spirit of Ubuntu," he told GQ in 2022.
Press play on the video above to watch Focalistic's captivating performance of "Sjepa," and keep checking back to GRAMMY.com every Tuesday for more new episodes of Global Spin.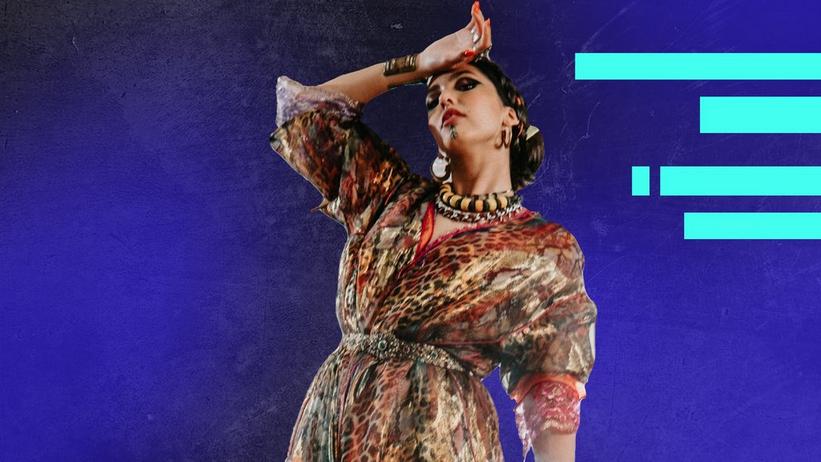 video
Global Spin: Manal Premieres "7iya," A Wavy New Single From Her Upcoming Second Album
Moroccan singer/songwriter Manal offers a sultry debut performance of her never-before-heard song, "7iya," from her forthcoming studio album.
GRAMMYs
/
Jan 24, 2023 - 06:45 pm
Moroccan pop singer Manal never expected to have a full-time career as a performer. She balanced her appearance on the Lebanese reality competition series Star Academy with her business and finance studies before eventually pursuing a Master's degree and a Ph.D.
But after a whirlwind few years of posting covers on YouTube and independently releasing music, Manal signed with Sony Music Middle East and skyrocketed to fame with her major label debut single, "Taj," in 2018. She's since released her first album, 360, in 2021, and was featured in the 2022 FIFA World Cup soundtrack.
In this episode of Global Spin, Manal enters her next chapter with a premiere of her newest release, "7iya." Clad in traditional jewelry, she pays homage to her Moroccan heritage as she simultaneously sings in her native language, Arabic. The simplistic set allows Manal's vocals to take center stage as she dances slowly around an empty white room.
"7iya" is the second single from Manal's upcoming second studio album, following the release of "3ari" in March 2022.
"My second album is even more important to me than my first one," she teased in an interview with L'Officiel Arabia. "You're going to be able to get to know another aspect of my personality in this project."
Press play on the video above to watch Manal's exclusive performance of "7iya," and keep checking back to GRAMMY.com every Tuesday for more new episodes of Global Spin. 
Bonobo's Favorite Productions: Phone Recordings, A '20s Bulgarian Choir, Moroccan Gnawa Music & More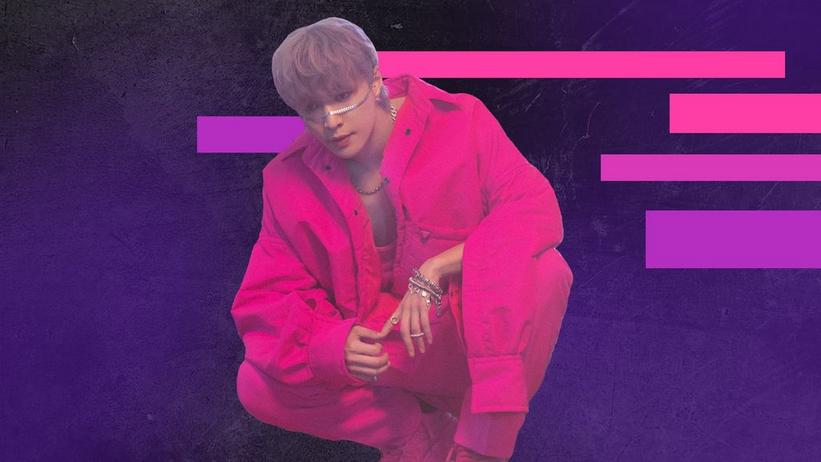 LAY
Photo: Zhang Yixing Studio
video
Global Spin Live: LAY Combines East And West With A Magnetic Performance Of "Veil" At The GRAMMY Museum
Chinese rapper LAY combines traditional Chinese instruments with contemporary Western choreography in this live performance of "Veil."
GRAMMYs
/
Jan 17, 2023 - 06:00 pm
With every release, singer/songwriter LAY has paid homage to his Chinese heritage. His latest EP, West, is no different, as he croons over the sounds of traditional instruments.
Released as a sequel to his 2021 EP, East, West continues LAY's global exploration and comprehension of western culture through the lens of his upbringing in China. "I'm a proud Chinese person first before an artist," LAY detailed in a media conference. "I just want to share the good things about my culture. I hope it inspires others to do the same."
In this episode of Global Spin Live, LAY offers a highly energetic performance of West's lead single, "Veil," at the GRAMMY Museum. He smoothly transitions between English and his native language, Mandarin.
It's a metaphor for LAY's multicultural mindset that's not only manifested in his lyricism, but additionally in the song's choreography and production; he balances contemporary hip-hop moves with the soft tapping of the Chinese erhu.
Though West presents two versions of "Veil" — one in Mandarin and one predominantly in English — LAY performs the latter on the GRAMMY Museum stage. "'Veil' is [asking listeners to] be more real. Take off your mask and show me the real you," he shares, further emphasizing the message of "Veil" that encourages listeners to share our most authentic selves.
Global Spin Live is held in conjunction with GRAMMY Museum and GRAMMY.com as a live event extension of the popular online series, Global Spin, showcasing Global Music artists. Press play on the video above to watch LAY's suave performance of "Veil," and check back to GRAMMY.com for more episodes of Global Spin.
It Goes To 11: The Rose Introduces The Acoustic Guitar That's Been Part Of Their Career Since The Beginning