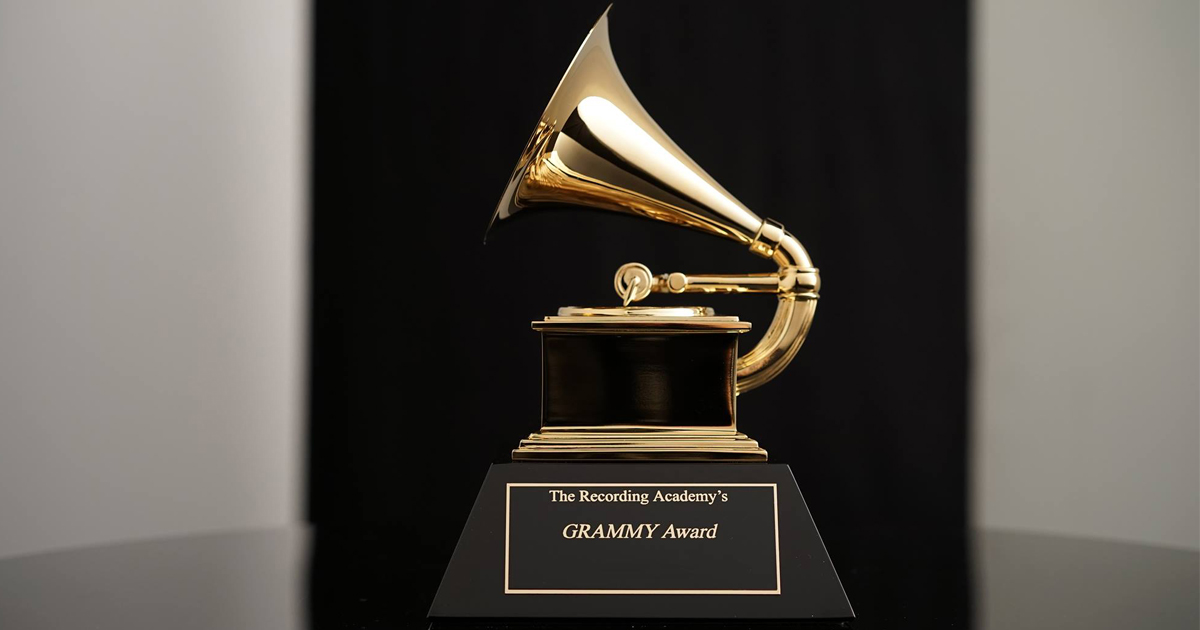 Advertisement
RECORDINGS BY DAVID BOWIE, JOHNNY CASH, JIMI HENDRIX, BILLIE HOLIDAY, WHITNEY HOUSTON, PUBLIC ENEMY, AND THE ROLLING STONES AMONG 2018 GRAMMY HALL OF FAME® INDUCTIONS
25 RECORDINGS ADDED TO THE GRAMMY HALL OF FAME® RESIDING AT GRAMMY MUSEUM® L.A. LIVE
25 RECORDINGS ADDED TO THE GRAMMY HALL OF FAME® RESIDING AT GRAMMY MUSEUM® L.A. LIVE
SANTA MONICA, CALIF. (JAN. 16, 2018) — Continuing its ongoing commitment to preserving and celebrating timeless recordings, the Recording Academy™ has announced the newest inductions to its distinctive GRAMMY Hall Of Fame®. The latest additions recognize a diverse range of both singles and album recordings at least 25 years old that exhibit qualitative or historical significance. Each year recordings are reviewed by a special member committee comprised of eminent and knowledgeable professionals from all branches of the recording arts, with final approval by the Recording Academy's National Board of Trustees. With 25 new titles, the Hall, now in its 45th year, currently totals 1,063 recordings and is on display at GRAMMY Museum® L.A. Live.
"The GRAMMY Hall Of Fame strives to embody the changing climate of music throughout these past decades, always acknowledging the diversity of musical expression for which the Academy has become known," said Neil Portnow, President/CEO of the Recording Academy. "Iconic and inspiring, these recordings are an integral part of our musical, social, and cultural history, and we are proud to have added them to our growing catalog."
Representing myriad tracks and albums, the 2018 GRAMMY Hall Of Fame inductees range from David Bowie's "Space Oddity" to Jimi Hendrix's Band Of Gypsys. The highly reputed list also features Nirvana's Nevermind, Gladys Knight & The Pips' "I Heard It Through The Grapevine," Public Enemy's "Fight The Power," Whitney Houston's "I Will Always Love You," Queen's A Night At The Opera, Linda Ronstadt's "Heart Like A Wheel," and Sam Cooke's "Bring It On Home To Me." Other inductees include recordings by Aerosmith, Louis Armstrong & His Hot Five, Johnny Cash, Arthur "Big Boy" Crudup, Dr. Dre, Thomas Alva Edison, Four Tops, Billie Holiday, the King Cole Trio, Hugh Masekela, Mike Oldfield, Parliament, Billy Paul, the Rolling Stones, Leon Russell, and Andy Williams.
Listen to the 2018 GRAMMY Hall Of Fame APPLE playlist:
Link: https://itunes.apple.com/us/playlist/grammy-2018-hall-of-fame/pl.u-LdbqEAdTxGA7VbJ
For more information about the GRAMMY Hall Of Fame or the 60th Annual GRAMMY Awards®, which will be broadcast live on Sunday, Jan. 28, 2018, at 7:30 p.m. ET/PT on the CBS Television Network, please visit GRAMMY.com.
Eligible recipients receive an official certificate from the Recording Academy. For a full list of recordings inducted into the GRAMMY Hall Of Fame, visit www.grammy.com/grammys/awards/hall-of-fame.
ABOUT THE RECORDING ACADEMY
The Recording Academy represents the voices of performers, songwriters, producers, engineers, and all music professionals. Dedicated to ensuring the recording arts remain a thriving part of our shared cultural heritage, the Academy honors music's history while investing in its future through the GRAMMY Museum, advocates on behalf of music creators, supports music people in times of need through MusiCares®, and celebrates artistic excellence through the GRAMMY Awards—music's only peer-recognized accolade and highest achievement. As the world's leading society of music professionals, we work year-round to foster a more inspiring world for creators.
For more information about the Academy, please visit www.grammy.com. For breaking news and exclusive content, follow @RecordingAcad on Twitter, "like" Recording Academy on Facebook, and join the Recording Academy's social communities on Instagram, Tumblr, and YouTube.
# # #
CONTACT
Andie Cox
The Recording Academy
T. 310.392.3777
andie.cox@grammy.com
2017 GRAMMY Hall Of Fame Inductees
BAND OF GYPSYS
Jimi Hendrix
Capitol (1970)
Album
"BRING IT ON HOME TO ME"
Sam Cooke
RCA Victor (1962)
Single
THE CHRONIC
Dr. Dre
Death Row (1992)
Album
"DREAM ON"
Aerosmith
Columbia (1973)
Single

"FIGHT THE POWER"
Public Enemy
Motown (1989)
Single
"FLASH LIGHT"
Parliament
Casablanca (1978)
Single
"GRAZING IN THE GRASS"
Hugh Masekela
UNI (1968)
Single
HEART LIKE A WHEEL
Linda Ronstadt
Capitol (1974)
Album
"I CAN'T HELP MYSELF"
Four Tops
Motown (1965)
Single
"I HEARD IT THROUGH THE GRAPEVINE"
Gladys Knight & The Pips
Soul/Motown (1967)
Single
"(I LOVE YOU) FOR SENTIMENTAL REASONS"
The King Cole Trio
Capitol (1946)
Single
"I WILL ALWAYS LOVE YOU"
Whitney Houston
Arista (1992)
Single
JOHNNY CASH AT FOLSOM PRISON
Johnny Cash
Columbia (1968)
Album
"MARY HAD A LITTLE LAMB"
Thomas Alva Edison
N/A (1878)
Single
"ME AND MRS. JONES"
Billy Paul
Philadelphia International (1972)
Single
"MOON RIVER"
Andy Williams
Columbia (1962)
Track from Moon River & Other Great Movie Themes
"MY MAN "
Billie Holiday
Brunswick (1937)
Single
NEVERMIND
Nirvana
DGC (1991)
Album
A NIGHT AT THE OPERA
Queen
Elektra (1975)
Album
"PAINT IT, BLACK"
The Rolling Stones
London (1966)
Single
"SAVOY BLUES"
Louis Armstrong & His Hot Five
Okeh (1927)
Single
"A SONG FOR YOU"
Leon Russell
Shelter (1970)
Single
"SPACE ODDITY"
David Bowie
Mercury (1969)
Track from Space Oddity
"THAT'S ALL RIGHT"
Arthur "Big Boy" Crudup
RCA Victor (1949)
Single
TUBULAR BELLS
Mike Oldfield
Virgin (1973)
Album