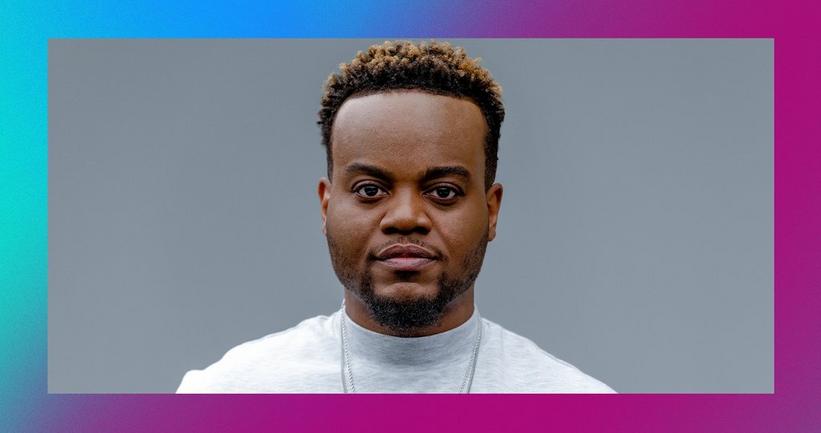 Photo: Micah Frazier | Editor: D'nar Young
news
Positive Vibes Only: Watch Travis Greene Perform A Spare, Stirring Rendition Of "Wonder"
In the newest episode of Positive Vibes Only, uplift your spirit before a long week with the help of Travis Greene, who performs his emotive track "Wonder"
GRAMMYs
/
Aug 15, 2021 - 10:00 pm
Nothing steels the spirit before a long week like reaching out to the Highest. To that end, let Travis Greene be your liaison. His soul-stirring track, "Wonder," begins sparely before breaking like a wave of spiritual yearning.
Fingerpicking a six-string while backed by a mostly acoustic ensemble clad in white, Greene displays his knack for arranging and dynamics. Instruments weave in seamlessly as his voice grows with authority and tenderness.
In the newest episode of Positive Vibes Only, throw your cares to the ether and give thanks alongside Greene and his band. It all crescendos with a single, ageless word, chanted in unison: hallelujah.
Commune with Travis Greene's stirring performance above and enjoy more episodes of Positive Vibes Only below.
Evvie McKinney Is Not Afraid To Flaunt Her Faith In Her Music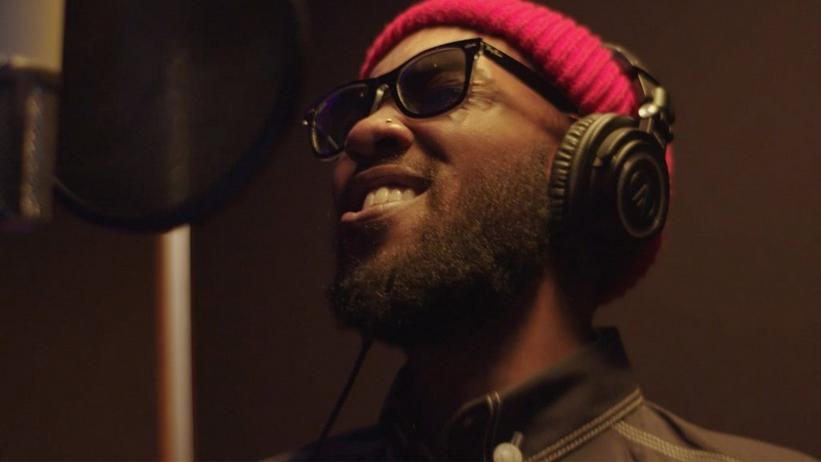 news
ReImagined At Home: Watch Ant Clemons Croon The Cosmic Blues In Performance Of Bill Withers' "Ain't No Sunshine"
Singer/songwriter Ant Clemons puts his own spin on Bill Withers' immortal "Ain't No Sunshine" in an exclusive performance for ReImagined At Home.
GRAMMYs
/
Jun 15, 2021 - 08:13 pm
Why has Bill Withers' immortal hit, "Ain't No Sunshine," endured for decades? And, furthermore, why does it seem set to reverberate throughout the ages?
Could it be because it's blues-based? Because it's relatable to anyone with a pulse? Because virtually anyone with an ounce of zeal can believably yowl the song at karaoke?
Maybe it's for all of those reasons and one more: "Ain't No Sunshine" is flexible.
In the latest episode of ReImagined At Home, check out how singer/songwriter Ant Clemons pulls at the song's edges like taffy. With a dose of vocoder and slapback, Clemons recasts the lonesome-lover blues as the lament of a shipwrecked android.
Giving this oft-covered soul classic a whirl, Clemons reminds music lovers exactly why Withers' signature song has staying power far beyond his passing in 2020. It will probably be a standard in 4040, too.
Check out Ant Clemons' cosmic, soulful performance of "Ain't No Sunshine" above and click here to enjoy more episodes of ReImagined At Home.
ReImagined At Home: Keedron Bryant Powerfully Interprets John Legend's Love Song "Ordinary People"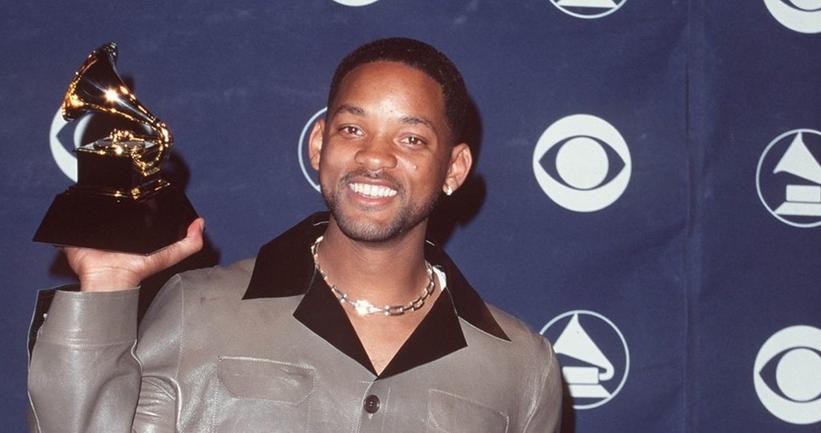 Will Smith at the 1999 GRAMMYs
news
GRAMMY Rewind: Watch Will Smith Dedicate His 1999 Best Rap Solo Performance GRAMMY To His Son
In his acceptance speech, he offers thanks to his family and "the jiggiest wife in the world, Jada Pinkett Smith"
GRAMMYs
/
Sep 25, 2020 - 11:17 pm
Today, Sept. 25, we celebrate the birthday of the coolest dad—who else? Will Smith! For the latest episode of GRAMMY Rewind, we revisit the Fresh Prince's 1999 GRAMMY win for Best Rap Solo Performance for "Gettin' Jiggy Wit It."
In the below video, watch rappers Missy Elliott—donning white leather—and Foxy Brown present the GRAMMY to a stoked Smith, who also opted for an all-leather look. In his acceptance speech, he offers thanks to his family and "the jiggiest wife in the world, Jada Pinkett Smith." He dedicates the award to his eldest son, Trey Smith, joking that Trey's teacher said he (then just six years old) could improve his rhyming skills.
Watch Another GRAMMY Rewind: Ludacris Dedicates Best Rap Album Win To His Dad At The 2007 GRAMMYs
The classic '90s track is from his 1997 debut studio album, Big Willie Style, which also features "Miami" and 1998 GRAMMY winner "Men In Black," from the film of the same name. The "Está Rico" rapper has won four GRAMMYs to date, earning his first back in 1989 GRAMMYs for "Parents Just Don't Understand," when he was 20 years old.
GRAMMY Rewind: Watch Michelle Obama, Lady Gaga, Alicia Keys, J. Lo & Jada Pinkett Smith Open The 2019 GRAMMYs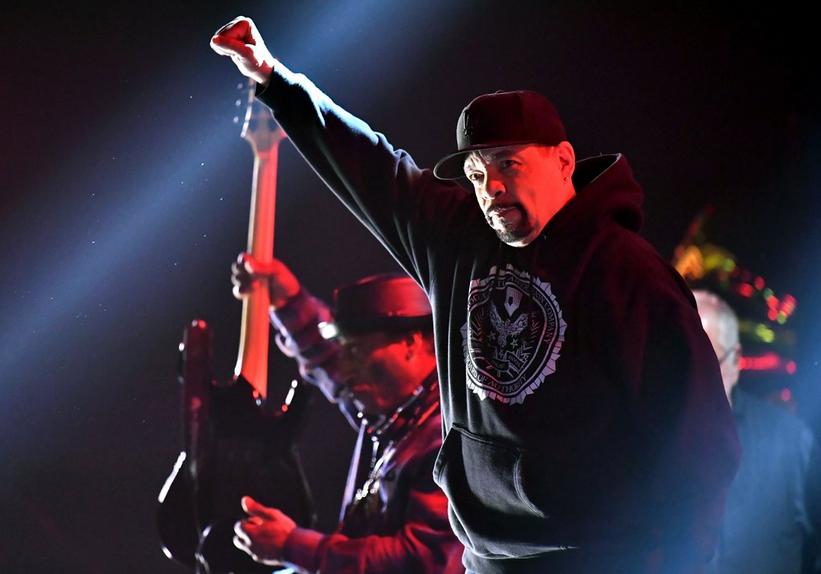 video
Body Count Perform "Black Hoodie" | 2018 GRAMMYs
Ice-T & Co. blaze through their GRAMMY-nominated track
GRAMMYs
/
Jan 29, 2018 - 07:12 am
If there's one way to powerfully encapsulate anger, metal music might just be one of the most effective outlets. Such is the case with band Body Count and their track "Black Hoodie."
The group — fronted by legendary rapper Ice-T— got political with the Best Metal Performance GRAMMY-nominated slugger, railing against the shooting of unarmed black teenager Trayvon Martin in 2012. The band didn't hold back their rage, tapping into the zeitgeist of what many are feeling in today's political climate.
Body Count brought the unapologetic song to the 60th GRAMMY Awards Premiere Ceremony with a performance that won't soon be forgotten. Take a look for yourself.
Catching Up On The GRAMMY Awards Just Got Easier. Have A Google Home Device? Just Say "Talk To GRAMMYs"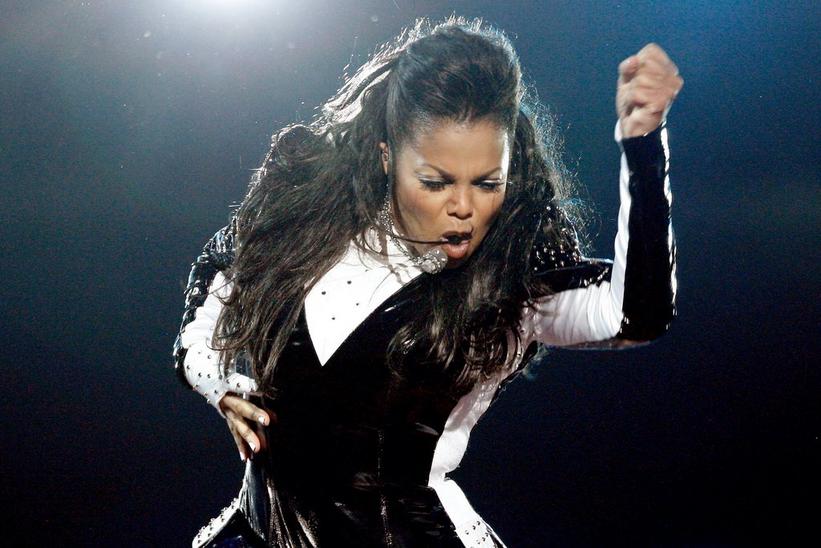 Photo: Christopher Polk/Getty Images
news
Recordings By Janet Jackson, Louis Armstrong, Odetta & More Inducted Into The National Recording Registry
Selections by Albert King, Labelle, Connie Smith, Nas, Jackson Browne, Pat Metheny, Kermit the Frog and others have also been marked for federal preservation
GRAMMYs
/
Mar 25, 2021 - 02:37 am
The Librarian of Congress Carla Haden has named 25 new inductees into the National Recording Registry of the Library of Congress. They include Janet Jackson's "Rhythm Nation 1814," Louis Armstrong's "When the Saints Go Marching In," Labelle's "Lady Marmalade," Nas' "Illmatic," Kool & the Gang's "Celebration," Kermit the Frog's "The Rainbow Connection" and more.
"The National Recording Registry will preserve our history through these vibrant recordings of music and voices that have reflected our humanity and shaped our culture from the past 143 years," Hayden said in a statement. "We received about 900 public nominations this year for recordings to add to the registry, and we welcome the public's input as the Library of Congress and its partners preserve the diverse sounds of history and culture."
The National Recording Preservation Board is an advisory board consisting of professional organizations and experts who aim to preserve important recorded sounds. The Recording Academy is involved on a voting level. The 25 new entries bring the number of musical titles on the registry to 575; the entire sound collection includes nearly 3 million titles. Check out the full list of new inductees below:
National Recording Registry Selections for 2020
Edison's "St. Louis tinfoil" recording (1878)

"Nikolina" — Hjalmar Peterson (1917) (single)

"Smyrneikos Balos" — Marika Papagika (1928) (single)

"When the Saints Go Marching In" — Louis Armstrong & his Orchestra (1938) (single)

Christmas Eve Broadcast--Franklin D. Roosevelt and Winston Churchill (December 24, 1941)

"The Guiding Light" — Nov. 22, 1945

"Odetta Sings Ballads and Blues" — Odetta (1957) (album)

"Lord, Keep Me Day by Day" — Albertina Walker and the Caravans (1959) (single)

Roger Maris hits his 61st homerun (October 1, 1961)

"Aida" — Leontyne Price, et.al. (1962) (album)

"Once a Day" — Connie Smith (1964) (single)

"Born Under a Bad Sign" — Albert King (1967) (album)

"Free to Be…You & Me" — Marlo Thomas and Friends (1972) (album)

"The Harder They Come" — Jimmy Cliff (1972) (album)

"Lady Marmalade" — Labelle (1974) (single)

"Late for the Sky" — Jackson Browne (1974) (album)

"Bright Size Life" — Pat Metheny (1976) (album)

"The Rainbow Connection" — Kermit the Frog (1979) (single)

"Celebration" — Kool & the Gang (1980) (single)

"Richard Strauss: Four Last Songs" — Jessye Norman (1983) (album)

"Janet Jackson's Rhythm Nation 1814" — Janet Jackson (1989) (album)

"Partners" — Flaco Jiménez (1992) (album)

"Somewhere Over the Rainbow"/"What A Wonderful World" — Israel Kamakawiwo'ole (1993) (single)

"Illmatic" — Nas (1994) (album)

"This American Life: The Giant Pool of Money" (May 9, 2008)
Learn To Make Beats With Library Of Congress' New Digital DJ Tool