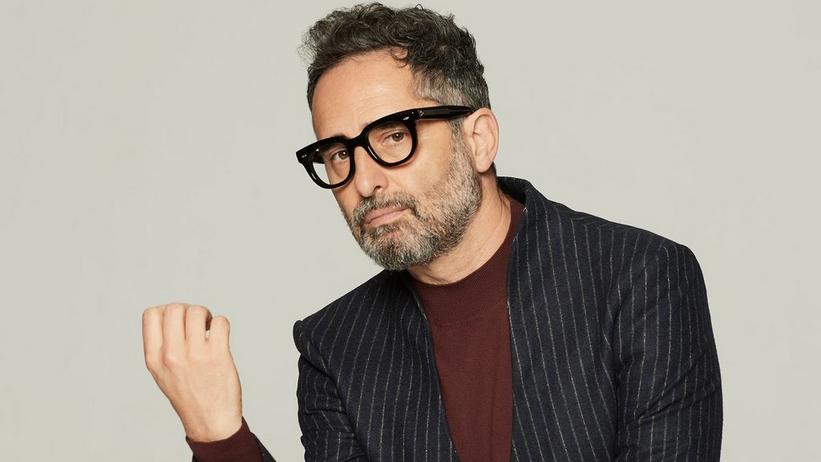 video
It Goes To 11: Jorge Drexler's Favorite Spanish Guitar Has A Special Childhood Connection
In this episode of It Goes To 11, Uruguay-born musician Jorge Drexler introduces fans to his favorite classical guitar and explains why it's the most essential instrument he owns.
GRAMMYs
/
Jun 1, 2022 - 02:11 pm
Uruguayan singer/songwriter Jorge Drexler's life path included training as a medical doctor — specializing in otolaryngology, the study of diseases of the ear and throat. Still, he says that music, and specifically, the classical guitar, has been a constant for him ever since childhood.
In this episode of It Goes To 11, Drexler introduces viewers to the Spanish guitar, the most essential item in his musical tool kit. As he explains, it was made by Vicente Carrillo, a Spanish luthier who made guitars for Keith Richards and Paco de Lucía, among others.
Drexler's instrument has various siblings. some who've landed in the hands of some of the biggest stars in music. What makes Drexler's guitar truly special, he continues, is the wood it's made from.
"The cover is made of Canadian cedar, and the sides and the back are made of palo escrito. It's a type of Mexican wood," Drexler says. He then flips over his guitar to reveal the gorgeous, multi-toned panel of wood that makes up the back of the instrument.
When Drexler was first learning to play the guitar, as a ten-year-old in the mid-1970s, he had an instrument made from a similar type of wood.
"This guitar is made of Mexican wood," he explains, "and the first guitar I ever had was a guitar from Paracho, Michoacán, made with Mexican wood as well. So in a way, I'm reconnecting with the first guitar I ever had that was made with this type of wood as well."
Drexler's life has changed immeasurably since he learned his instrument: He's been nominated for five GRAMMYs and won five Latin GRAMMYs over the course of his career. In the meantime, he's only grown closer to his Spanish guitar.
"I can play it like it's a part of my body, right?" Drexler adds. "It's a beautiful instrument, and the sound is the most beautiful thing about it.
Watch the video above to see Drexler's classical guitar in action, and keep checking GRAMMY.com for more episodes of It Goes To 11.
Jazz Harpist Edmar Castañeda On How Spirituality, Injury & Love Inspired His New Album Family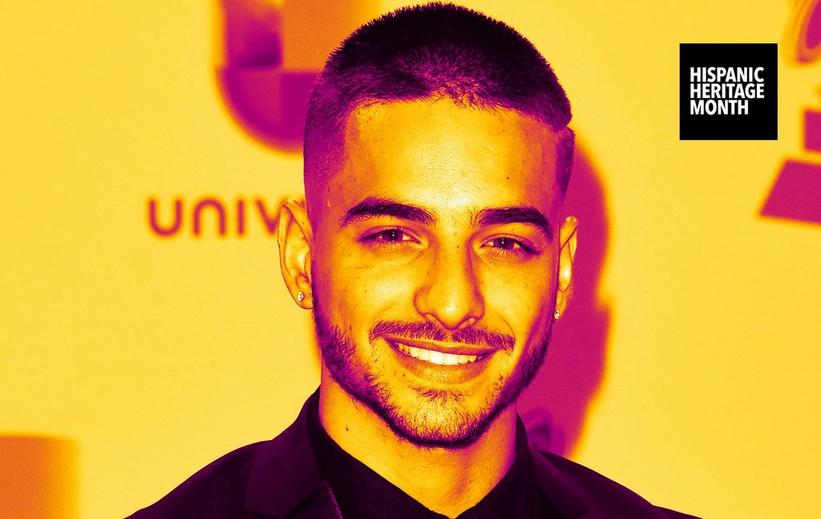 Photo: C Flanigan/Getty Images
poll
Luis Fonsi To Maluma: Who Will Win Record Of The Year Latin GRAMMY?
Cast your vote. Who will voters choose for Record Of The Year at the 18th Latin GRAMMY Awards?
GRAMMYs
/
Oct 1, 2017 - 08:57 pm
Including the likes of Shakira and Carlos Vives to Natalia Lafourcade, Marc Anthony, Jesse & Joy, and Alejandro Sanz, the previous Latin GRAMMY winners for Record Of The Year reads like a who's who of Latin music. This year's nominees are no different.
With Rubén Blades' sensual "La Flor De La Canela," Luis Fonsi featuring Daddy Yankee's song of the summer "Despacito," Residente's impactful "Guerra," Ricky Martin with Maluma's Vente Pa' Ca," and Jorge Drexler's "El Surco," among others, this year's class of 18th Latin GRAMMY Awards nominees for Record Of The Year is loaded.
Which song do you think will take home the Latin GRAMMY for Record Of The Year? Cast your vote below.
news
Enrique Iglesias Among Big Winners At 15th Latin GRAMMYs
Iglesias, Descemer Bueno and Gente De Zona win three Latin GRAMMYs each for smash collaboration "Bailando" at milestone 15th Latin GRAMMY Awards telecast
GRAMMYs
/
Nov 11, 2015 - 06:43 am
It was a milestone evening for The Latin Recording Academy as the organization celebrated 15 years of The Biggest Night in Latin Music. It also proved to be a milestone evening for Spanish singer/songwriter Enrique Iglesias, Cuban singer/songwriter Descemer Bueno and Cuban reggaeton group Gente De Zona, who each earned three statues at the 15th Latin GRAMMY Awards on Nov. 20 at MGM Grand Garden Arena. The artists' smash collaboration "Bailando" netted them each Latin GRAMMYs for Best Urban Performance, Best Urban Song and Song Of The Year. The trio performed the song live via satellite to conclude the telecast.
Winning two GRAMMYs each were the late flamenco guitarist Paco de Lucía, who won Album Of The Year and Best Flamenco Album for Canción Andaluza; Puerto Rican duo Calle 13; Uruguayan singer/songwriter Jorge Drexler; and Colombian singer/songwriter Carlos Vives. Venezuelan singer/songwriter Mariana Vega was among the first-time Latin GRAMMY winners, taking home Best New Artist honors.

For more on the 15th Latin GRAMMY Awards, visit www.latingrammy.com.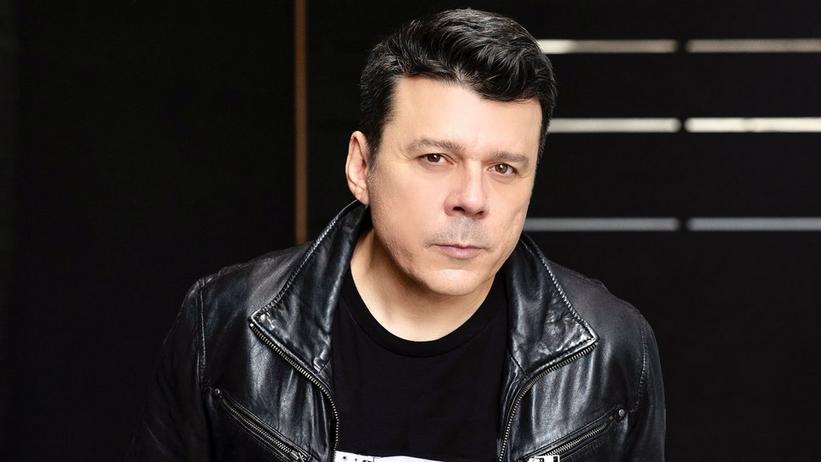 video
It Goes To 11: Scott Kirkland Unveils The Synthesizer That Helped The Crystal Method Find Its Sound
Meet the synthesizer that the Crystal Method's Scott Kirkland has used on every album in this episode of It Goes To 11.
GRAMMYs
/
May 18, 2022 - 05:00 pm
Over the course of the almost three decades Scott Kirkland has spent making music as the Crystal Method — which became Kirkland's solo project when former bandmate Ken Jordan departed in 2017 — he has always depended on a great synthesizer to help him create his signature sound.
In this episode of It Goes To 11, Kirkland introduces the trusty synth that has helped the Vegas-based electronic outfit form its signature sound. "It's been in the Crystal Method family for every album," he says. 
That's the Roland Jupiter-6, a piece of gear that Kirland says he originally picked up thanks to LA-based classified ads paper The Recycler — the same legendary paper that once helped bassist Duff McKagen join Guns 'n' Roses and put Nikki Sixx and Tommy Lee in touch with guitarist Mick Mars to form Motley Crue.
"There would be, like, 20 to 30 people every morning at 6 a.m. out there getting 'em, ripping 'em open to put 'em on their car," Kirkland remembers. "Some people were looking for free items, some people were looking for cars, and there was a group of us that were always looking for synthesizers. I'm sure that's how we found it."
The now-discontinued JP-6 is well-known for its ability to produce a wide array of sounds. To Kirkland, that's what makes it great. "I always love sounds that seem to be antagonizing each other," he explains, adding that it can easily create texture, sonic juxtaposition and — because the Crystal Method is not a vocal group — create sounds that are ear-catching enough to serve as a main melody.
"It feels like an old friend. Like having a conversation with an old friend. I would never get rid of this old friend. But if I ever had the opportunity to buy a new friend, I would," he jokes. "If any of you out there want to donate your Jupiter-6 to the Crystal Method, I promise you, I will give it a fantastic home."
Hear more about Kirkland's trusty synth in this episode of It Goes To 11, and check back for new episodes. 
What Is Immersive Audio?: How Engineers, Artists & Industry Are Changing The State Of Sound