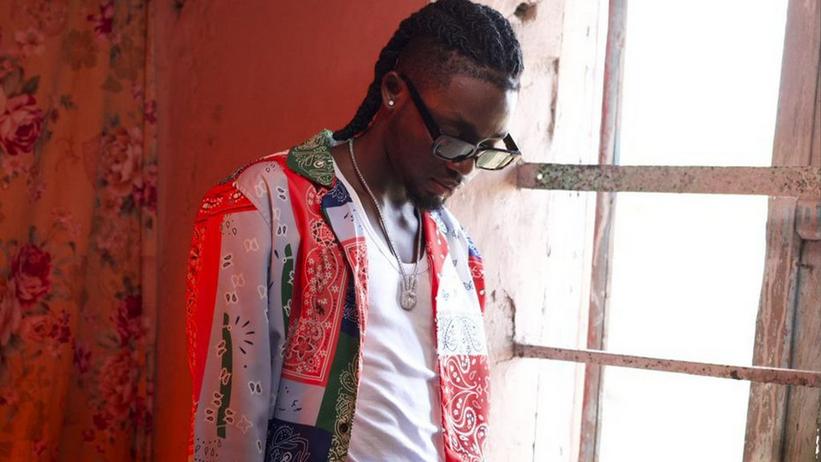 Omah Lay
Photo Credit: Praise Abatan
news
It Goes To 11: Omah Lay Shares His Favorite Musical Equipment And Breaks Down His Old-Fashioned Writing Process
Nigerian singer/songwriter and producer Omah Lay details why his favorite musical equipment is simply pen and paper
GRAMMYs
/
Feb 16, 2022 - 06:40 pm
Despite having no full-length project to his name yet, Nigerian singer/songwriter and producer Omah Lay has amassed over 100 million streams on Spotify. The 24-year-old hitmaker has a proven formula, one that starts with a piece of equipment that many songwriters have left behind.
"When you talk about…the process of making music, writing and singing, my favorite piece of equipment is my notepad," Lay tells GRAMMY.com. "Writing with my phone, I only write down the right [lyrics], but with a notepad, I can jot down the ones that don't make sense and then later I can use it for another song."
Watch one of Africa's brightest rising stars detail his unique writing process in this episode of It Goes To 11.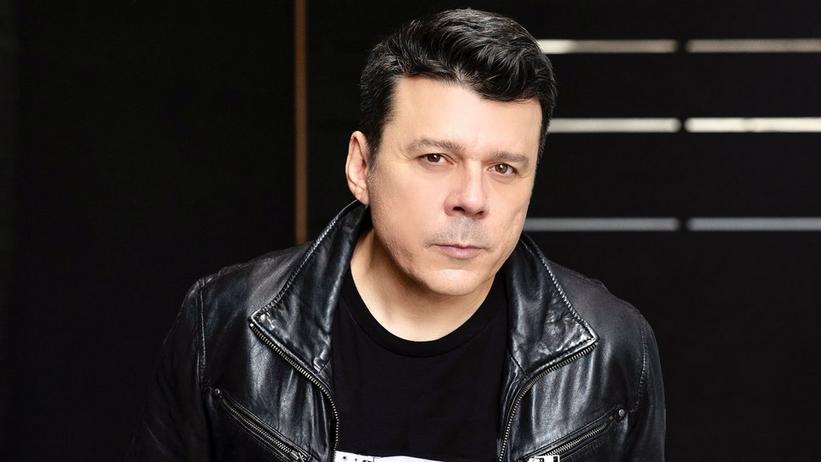 video
It Goes To 11: Scott Kirkland Unveils The Synthesizer That Helped The Crystal Method Find Its Sound
Meet the synthesizer that the Crystal Method's Scott Kirkland has used on every album in this episode of It Goes To 11.
GRAMMYs
/
May 18, 2022 - 05:00 pm
Over the course of the almost three decades Scott Kirkland has spent making music as the Crystal Method — which became Kirkland's solo project when former bandmate Ken Jordan departed in 2017 — he has always depended on a great synthesizer to help him create his signature sound.
In this episode of It Goes To 11, Kirkland introduces the trusty synth that has helped the Vegas-based electronic outfit form its signature sound. "It's been in the Crystal Method family for every album," he says. 
That's the Roland Jupiter-6, a piece of gear that Kirland says he originally picked up thanks to LA-based classified ads paper The Recycler — the same legendary paper that once helped bassist Duff McKagen join Guns 'n' Roses and put Nikki Sixx and Tommy Lee in touch with guitarist Mick Mars to form Motley Crue.
"There would be, like, 20 to 30 people every morning at 6 a.m. out there getting 'em, ripping 'em open to put 'em on their car," Kirkland remembers. "Some people were looking for free items, some people were looking for cars, and there was a group of us that were always looking for synthesizers. I'm sure that's how we found it."
The now-discontinued JP-6 is well-known for its ability to produce a wide array of sounds. To Kirkland, that's what makes it great. "I always love sounds that seem to be antagonizing each other," he explains, adding that it can easily create texture, sonic juxtaposition and — because the Crystal Method is not a vocal group — create sounds that are ear-catching enough to serve as a main melody.
"It feels like an old friend. Like having a conversation with an old friend. I would never get rid of this old friend. But if I ever had the opportunity to buy a new friend, I would," he jokes. "If any of you out there want to donate your Jupiter-6 to the Crystal Method, I promise you, I will give it a fantastic home."
Hear more about Kirkland's trusty synth in this episode of It Goes To 11, and check back for new episodes. 
What Is Immersive Audio?: How Engineers, Artists & Industry Are Changing The State Of Sound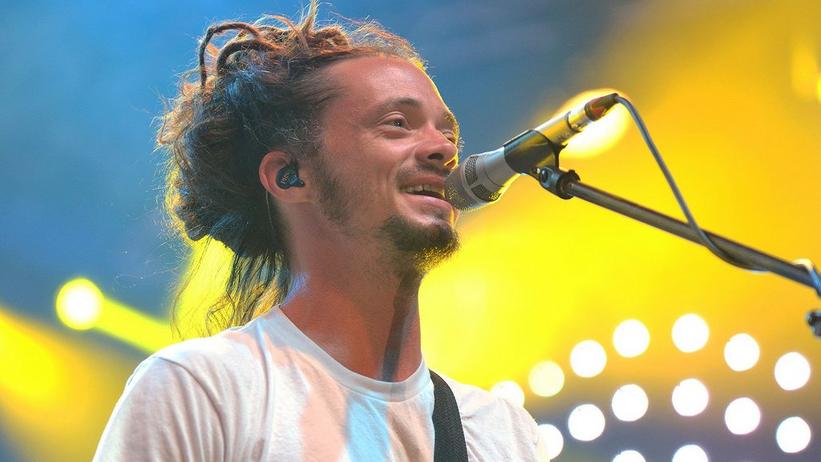 Jacob Hemphill
Photo credit: Didier Messens
news
It Goes To 11: SOJA Frontman Jacob Hemphill Explains How His PRS Modern Eagle II Furthered A Bond And Captured His Soul
SOJA vocalist and guitarist Jacob Hemphill details his initial reaction to his prized guitar — what he describes as "the most expensive thing I own" — and how the instrument changed his relationship with his father
GRAMMYs
/
Mar 2, 2022 - 06:09 pm
What was your reaction to receiving the most expensive thing you own? If you're anything like SOJA frontman Jacob Hemphill, your feelings probably teetered between shock and a newfound sense of responsibility. 
"I had never seen anything that was this well made in my life, and let alone, I was the one who was supposed to hold it and play it and make it sing. I couldn't believe that," Hemphill recalls in his episode of It Goes To 11.
Watch the three-time GRAMMY nominee explain the soul-bonding relationship between himself and his PRS Modern Eagle II Singlecut — and how it also bonded the singer and his father.
news
It Goes To 11: Watch Amanda Shires Open Up About The Fiddle Of Her Dreams
In the debut episode of It Goes To 11 — a GRAMMY.com video series in which musicians explain their favorite gear — watch Americana singer/songwriter Amanda Shires discuss how she lost her prized fiddle, but gained one with a fascinating story behind it
GRAMMYs
/
Dec 16, 2021 - 09:00 pm
Can you imagine your prized instrument shattering onstage? It's every musician's nightmare, and Amanda Shires lived it.
Luckily, when she headed to a music shop to procure a replacement, the GRAMMY-winning Americana singer/songwriter found one with a captivating backstory. She knew it was exactly what she needed.
In the inaugural episode of It Goes To 11 — a GRAMMY.com video series in which musicians explain their favorite gear — watch Shires detail the moment her go-to fiddle bit the dust and the engaging history behind its replacement. (Her festive new album, For Christmas, is available everywhere now.)
Check out the clip above and keep checking GRAMMY.com for more episodes of It Goes To 11.
Woody Guthrie In The 21st Century: What Does The Folk Hero Mean To Contemporary Musicians?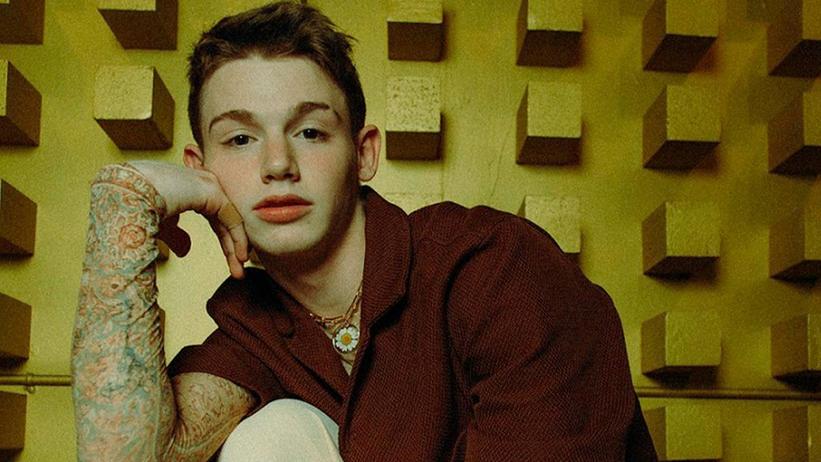 video
It Goes To 11: Payton Explains How His Favorite Microphone Enhances His Sound
In this installment of It Goes to 11, viral music sensation payton introduces fans to his favorite mic — the Neumann TLM 103 — and shares how he's using it on his next musical project.
GRAMMYs
/
May 11, 2022 - 05:19 pm
After rising to fame in 2020, payton was finally able to splurge on a deluxe piece of equipment. Thus, the pop star found his new favorite microphone: the Neumann TLM 103.
In his episode of It Goes to 11, GRAMMY.com's series spotlighting artists' favorite instruments and equipment, payton explains that he first wanted to purchase the microphone after discovering it during a studio session two years ago. "I used it in a studio I was recording in in North Hollywood, and I just loved the sound," he recalls. 
Specifically, he loves the microphone because of the tonal quality it gives his voice. "I don't love a lot of overproduction. I like to keep things super simple," he adds. "It has a really cool proximity range on it, so the closer you are to the mic, the deeper it is."
That's coming in handy in his next batch of music, which he's hoping to start releasing this summer. Listeners will get to hear the mic in action, especially when it comes to the vocal stacks he uses in his music.
"You can get a very thick vocal in the front, and everything else, you can kinda back up a little bit, and just have it all be a little bit thinner. So, super nice for recording stacks, as well," payton explains. 
Fans will soon get to know the sound that payton loves so much. Until then, enjoy this episode, and check back for more episodes of It Goes to 11. 
ReImagined At Home: Watch Payton Dig Into The Heart Of Outkast's Timeless Track "Hey Ya!"