Ella Fitzgerald
33rd Annual GRAMMY Awards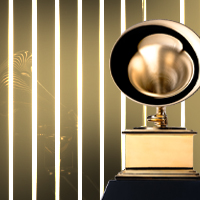 WINNER
Best Jazz Vocal Performance, Female
All That Jazz
View All Nominations For This Artist
Through the 65th GRAMMY Awards
"Just don't give up trying to do what you really want to do. Where there is love and inspiration, I don't think you can go wrong."
Born Ella Jane Fitzgerald on April 25, 1917, in Newport News, Virginia. Died June 15, 1996, in Beverly Hills, California

Ella Fitzgerald's lone single from her discography to crack the Top 40 on Billboard's Hot 100 was her cover of "Mack The Knife," which reached No. 27 in 1960. Her 1955 album with Peggy Lee, Songs From Pete Kelly's Blues, peaked at No. 7, marking the highest charting album of her career.

Fitzgerald won her first career GRAMMYs at the 1st GRAMMY Awards: Best Vocal Performance, Female for Ella Fitzgerald Sings The Irving Berlin Songbook and Best Jazz Vocal Performance, Individual for Ella Fitzgerald Sings The Duke Ellington Songbook.

In 1967 she performed "Satin Doll" and "Don't Be That Way" for "The Best On Record," a TV special celebrating the 9th GRAMMY Awards. At the 18th GRAMMY Awards in 1976, she made her debut on a live GRAMMY telecast, teaming with Mel Tormé for a demonstration of scat singing in conjunction with presenting the award for Best Jazz Performance By A Group.

The legendary singer holds the distinction of being the female artist with the most recordings (9) in the GRAMMY Hall Of Fame. Her first recording to be inducted was "A-Tisket, A-Tasket" (with Chick Webb And His Orchestra) in 1986.

Fitzgerald received the Recording Academy Lifetime Achievement Award in 1967, the first woman to be so recognized.

Founded in 1993, the Ella Fitzgerald Charitable Foundation is a supporter of GRAMMY in the Schools, the Recording Academy's umbrella of music education outreach programs.
All GRAMMY Awards and Nominations for
Ella Fitzgerald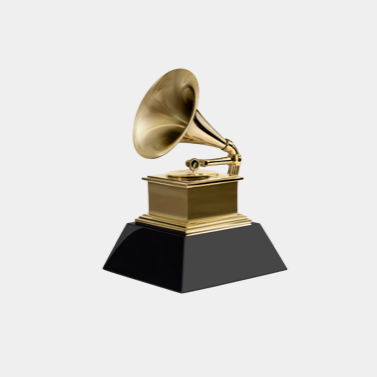 Get notified of exciting GRAMMY Award news and upcoming events!
Be the first to find out about GRAMMY nominees, winners, important news, and events