Eduardo Cabra: Latin GRAMMY Producer Of The Year | Acceptance Speech
Puerto Rican Eduardo Cabra accepts Producer Of The Year at the 18th Latin GRAMMY Awards in Las Vegas.
Watch Puerto Rican Eduardo Cabra accept Producer Of The Year at the 18th Latin GRAMMY Awards on Nov. 16, 2017, in Las Vegas.
"Wow. Today is a crazy day. Today my son has a birthday, and this is happening, you know [it's] a very special day. I want to show my gratitude towards the technicians, to all the musicians with whom I've shared the stage with [and] with whom I've shared the studio with — the one who picks up a cable to the one who is sitting next to the console. All of those people are teachers. One is constantly learning from all of the people that affect you being onstage or [in] the recording studio. They are all teachers — really, thank you very much for your education, teachings, and your tales. In addition, I want to thank the Academy. Really, this is super neat that this is happening … thank you. And thank you to the projects [on] which I collaborated this year. They were incredible projects, incredible foundations. We had a blast in the studio. I think that's what it's all about: have fun, have a good time. I had a blast during those five jobs. Thanks to Joan. Thanks to Wendell for all of the hours we spent together in the studio. [I'm] truly thankful. Take care." — Eduardo Cabra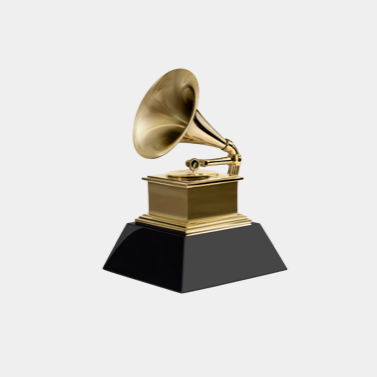 Get notified of exciting GRAMMY Award news and upcoming events!
Be the first to find out about GRAMMY nominees, winners, important news, and events