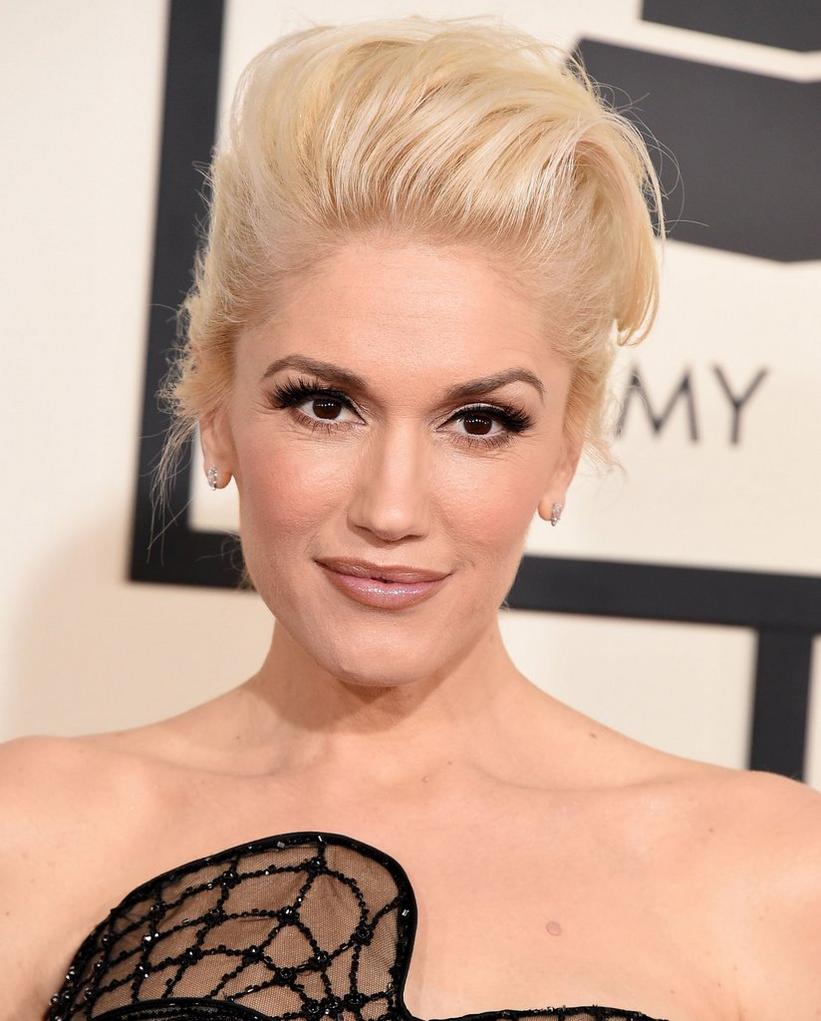 Gwen Stefani
Photo: Steve Granitz/WireImage.com
news
Your Weekly GRAMMY Social Roundup
Lionel Richie, Gwen Stefani and Hayley Williams are featured in the 10 tweets and Instagram posts we didn't want you to miss
GRAMMYs
/
May 13, 2016 - 08:54 pm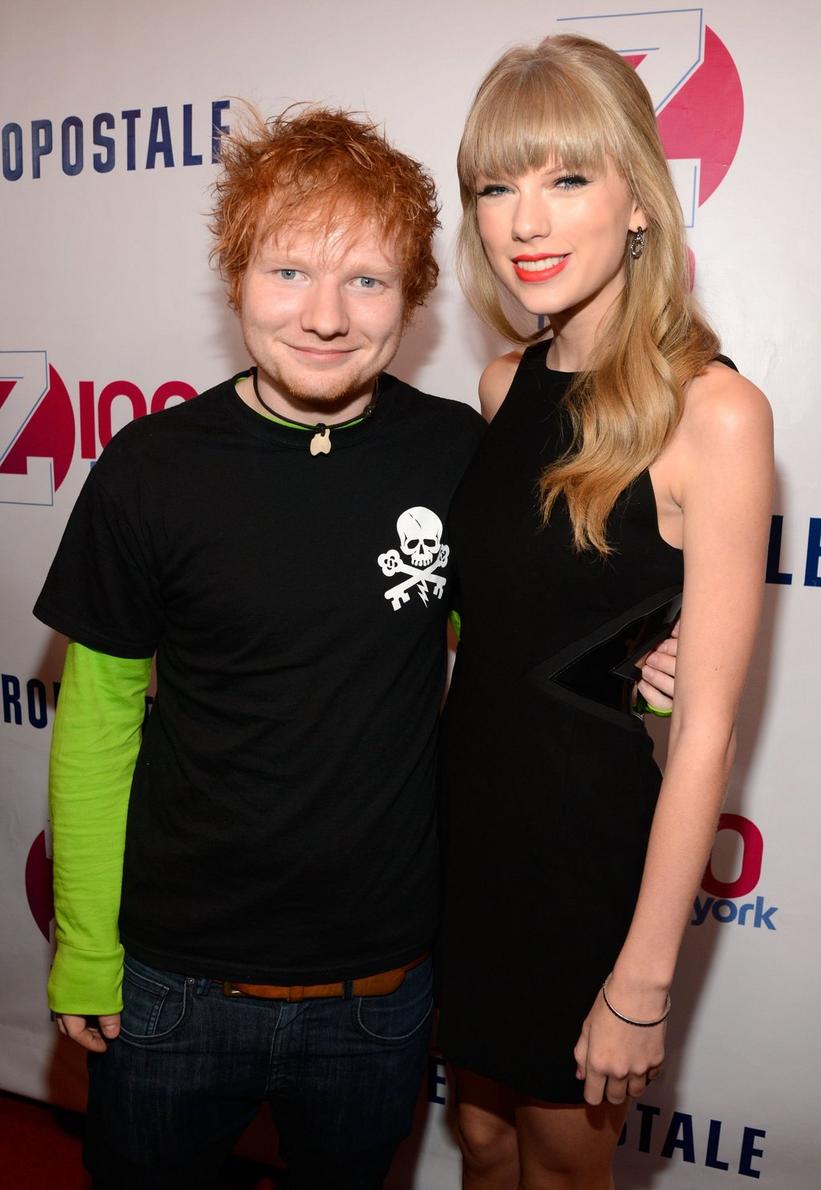 Ed Sheeran and Taylor Swift
Photo: Kevin Mazur/Getty Images
news
FYI/TMI: Are Taylor Swift And Ed Sheeran Getting Together?
Rumors surface that the two are in a red-hot relationship; Sony/ATV Music Publishing named top publisher of fourth quarter in 2012
GRAMMYs
/
Dec 3, 2014 - 05:06 am
(In an effort to keep you fully informed, and fully entertained, below we present today's FYI and TMI — news you need and news that's, well, sometimes needless….)
FYI …
Sony/ATV Claims Top Publisher In Q4 2012
Sony/ATV Music Publishing, which in June 2012 acquired administration of EMI Music Publishing, was the top publisher in the fourth quarter of 2012 based on its 25.8 percent share of the top 100 songs during the period, according to figures released by Nielsen BDS. No. 2 was Kobalt Music Group (16.5 percent share), followed by Universal Music Publishing Group (15.9 percent share), Warner/Chappell Music (14.2 percent share), and BMG Chrysalis (5.3 percent share).
TMI …
Swift Getting Together With Sheeran?
Taylor Swift may never be getting back together with a few people — like, ever — but that isn't stopping her from joining "The A Team." According to a report, Swift and GRAMMY-nominated singer/songwriter Ed Sheeran were reportedly seen together at a hotel in late February. Adding more red-hot fuel to the fire, Sheeran collaborated with Swift on her latest album, Red, the name of which is also a tattoo on Sheeran's left arm. Since Swift and Sheeran supposedly dated briefly last spring, maybe they are, like, getting back together.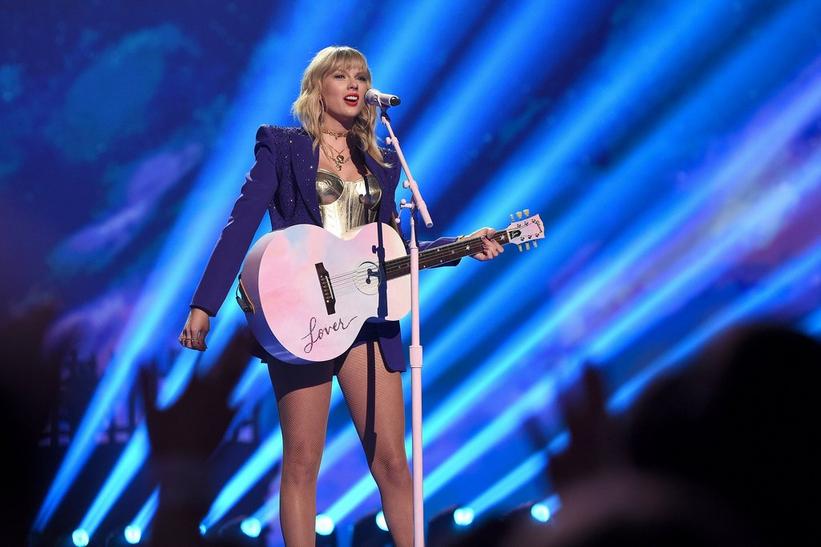 Photo: Dimitrios Kambouris/VMN19/Getty Images
news
Taylor Swift Plots 2020 World Tour With U.S. Dates For Lover Fest East & West
Following dates in Europe and South America, Swift will land in the U.S. for Lover Fest East and West, where the pop star will open Los Angeles' brand new stadium
GRAMMYs
/
Sep 18, 2019 - 02:38 am
Taylor Swift will be spreading the love in support of her hit album Lover.in 2020, but it may or may not be in a city near you. The GRAMMY winner announced plans for her summer 2020 tour in support of her seventh studio album, including two shows each in Foxborough, Mass. and Los Angeles for Lover Fest East and West respectively as the only four U.S. dates announced so far.
The Lover album is open fields, sunsets, + SUMMER. I want to perform it in a way that feels authentic. I want to go to some places I haven't been and play festivals. Where we didn't have festivals, we made some. Introducing, Lover Fest East + West! https://t.co/xw6YMN38WE pic.twitter.com/IhVPQ8DMUG

— Taylor Swift (@taylorswift13) September 17, 2019
The tour kicks off in Belgium on June 20 and hits festivals in seven European countries before heading to Sao Paulo, Brazil on July 18 then heading to U.S. Swift will then present Lover Fest West with back-to-back Los Angeles July 25 and 26 at the newly named SoFi Stadium. The concerts will serve as the grand opening of the much-anticipated NFL venue. The tour will wrap a double header at Gillette Stadiuim in Foxborough July 31 and Aug 1
"The Lover album is open fields, sunsets, + SUMMER. I want to perform it in a way that feels authentic," she tweeted. "I want to go to some places I haven't been and play festivals. Where we didn't have festivals, we made some. Introducing, Lover Fest East + West!"
Lover was released Aug. 23 and debuted at No. 1 on the Billboard 200. Her sold-out tour for her previous album, 2017's Reputation, was the highest grossing U.S. tour ever, breaking her own record.
Tickets for the new dates go on sale to the general public via Ticketmaster on Oct. 17.
Photo: Jason LaVeris/Getty Images
news
Tiësto, Alesso Top The Billing For Electric Zoo 2018 Phase 2 Lineup
The NYC-based electronic music festival has finally unveiled its full roster of performers
GRAMMYs
/
May 3, 2018 - 05:03 am
New York City's Electric Zoo festival is rounding the final corner on its 10th year. To commemorate the big milestone, the festival promoters have assembled a killer lineup of top-tier performers that pays tribute to all major subgenres of dance music.
Previously announced headliners for Electric Zoo 2018 include Kaskade, Marshmello and Martin Garrix, as well as acclaimed DJ/producer Porter Robinson's new alias project Virtual Self. Now joining this impressive stable of mainstage heroes are GRAMMY-winning trance/big room house DJ/producer Tiësto and GRAMMY-nominated progressive house DJ/producer Alesso.
Rounding out a lineup that's positively stacked from top to bottom are internationally established acts like progressive trance hitmakers Gabriel & Dresden, dub/future bass shapeshifters Boombox Cartel, LiveStyle North American President Gary Richards' DJ/producer alias Destructo, and blues-EDM fusion act Gramatik, as well as rising stars of the scene Australian techno showstopper Anna Lunoe, Dutch trap/future bass don San Holo, and Skrillex-cosigned dubstep wizard Habstrakt, among others.
The three-day EDM jubilee will take place over Labor Day Weekend, Aug. 31 – Sept. 2, on New York City's historic Randall's Island. Tickets are now on sale.
Catching Up On Music News Powered By The Recording Academy Just Got Easier. Have A Google Home Device? "Talk To GRAMMYs"
news
"GRAMMY Effect" Spikes Sales
GRAMMYs
/
Dec 3, 2014 - 04:22 am
"GRAMMY Effect" Spikes Sales
The 52nd Annual GRAMMY Awards drove a 3.3 percent increase in album sales compared to last week, according to a Billboard report. The 2010 GRAMMY Nominees album jumped to No. 5 with sales of 71,000 units, a 55 percent increase. Top GRAMMY winner Beyoncé's I Am…Sasha Fierce rose to No. 14 with sales of 32,000 copies, a 101 percent increase. Other GRAMMY performers experiencing sales increases include Pink (up 234 percent), Dave Matthews Band (up 114 percent), the Zac Brown Band (up 82 percent), the Black Eyed Peas (up 76 percent), Taylor Swift (up 58 percent), and Lady Gaga (up 17 percent). Lady Antebellum, who also performed on the telecast, remained at No. 1 for the second consecutive week. (2/10)
Grainge Promoted To UMG CEO
Universal Music Group International Chairman and CEO Lucian Grainge has been promoted to CEO of Universal Music Group, effective Jan. 1, 2011. He will succeed Doug Morris and report to Jean-Bernard Lévy, chairman of the management board of Vivendi. Grainge will relocate from London to New York to serve as co-CEO of UMG in tandem with Morris for six months starting July 1. Morris, who has served as UMG chairman and CEO since 1995, will remain as company chairman. (2/10)