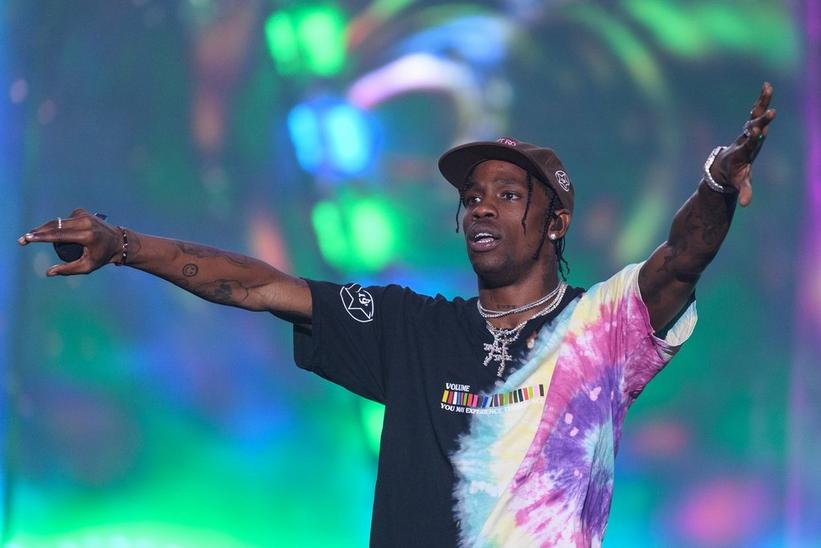 Photo: Jason Koerner/Getty Images
news
Travis Scott Will Donate Alabama Festival Merch Profits To Planned Parenthood
The rapper made the announcement during his performance at Hangout Fest in Gulf Shores, Ala.
GRAMMYs
/
May 20, 2019 - 10:26 pm
GRAMMY-nominated rapper Travis Scott will donate proceeds from merchandise sold at this past weekend's Hangout Fest in Gulf Shores, Ala. to Planned Parenthood, he announced during his performance on Friday.
"We feel for those out in Alabama," he said in a video taken by an audience member during the performance. "I love y'all and I just want everyone to know that love is the strongest thing we can have."
The donation announcement was made days after Alabama passed HB 314, a law that punishes doctors who perform an abortion with up to 99 years in prison. Scott did not directly reference any law passed in the state during the statement, Pitchfork reports.
Hangout Fest took place May 17–19 and featured Cardi B, The Lumineers, Khalid, Vampire Weekend, Bebe Rexha and more.
MusiCares Honors Macklemore At The 2019 Concert for Recovery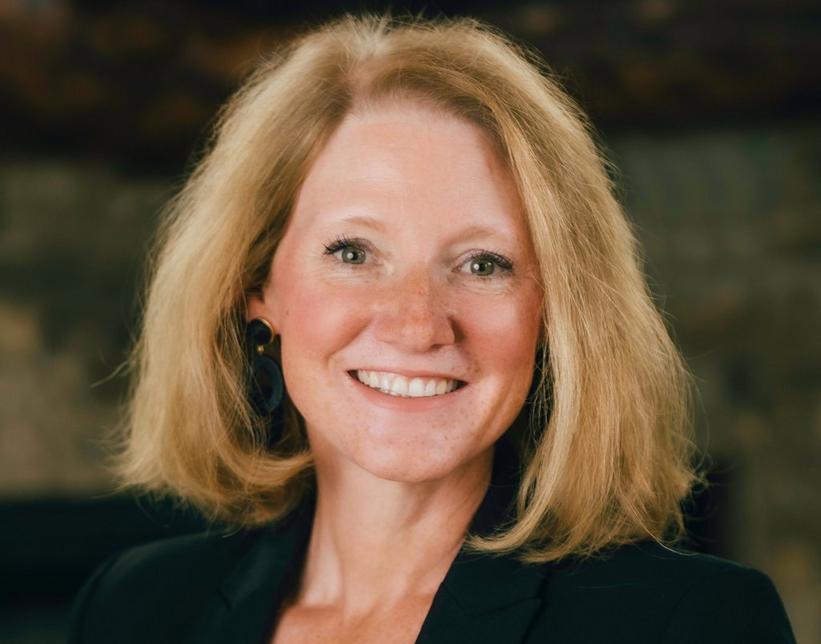 Theresa Wolters
Photo: Kelly Samson, Gallery Photography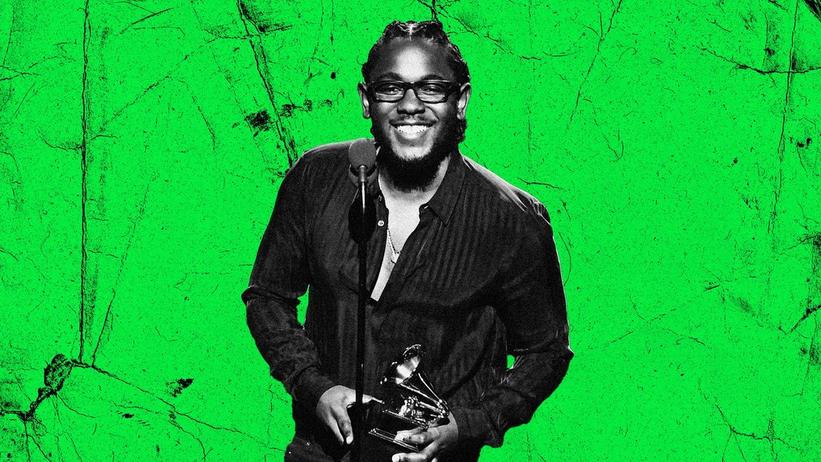 Kendrick Lamar
Photo: Jeff Kravitz/FilmMagic
video
GRAMMY Rewind: Kendrick Lamar Honors Hip-Hop's Greats While Accepting Best Rap Album GRAMMY For 'To Pimp a Butterfly' In 2016
Upon winning the GRAMMY for Best Rap Album for 'To Pimp a Butterfly,' Kendrick Lamar thanked those that helped him get to the stage, and the artists that blazed the trail for him.
GRAMMYs
/
Oct 13, 2023 - 06:01 pm
Updated Friday Oct. 13, 2023 to include info about Kendrick Lamar's most recent GRAMMY wins, as of the 2023 GRAMMYs.
A GRAMMY veteran these days, Kendrick Lamar has won 17 GRAMMYs and has received 47 GRAMMY nominations overall. A sizable chunk of his trophies came from the 58th annual GRAMMY Awards in 2016, when he walked away with five — including his first-ever win in the Best Rap Album category.
This installment of GRAMMY Rewind turns back the clock to 2016, revisiting Lamar's acceptance speech upon winning Best Rap Album for To Pimp A Butterfly. Though Lamar was alone on stage, he made it clear that he wouldn't be at the top of his game without the help of a broad support system. 
"First off, all glory to God, that's for sure," he said, kicking off a speech that went on to thank his parents, who he described as his "those who gave me the responsibility of knowing, of accepting the good with the bad."
He also extended his love and gratitude to his fiancée, Whitney Alford, and shouted out his Top Dawg Entertainment labelmates. Lamar specifically praised Top Dawg's CEO, Anthony Tiffith, for finding and developing raw talent that might not otherwise get the chance to pursue their musical dreams.
"We'd never forget that: Taking these kids out of the projects, out of Compton, and putting them right here on this stage, to be the best that they can be," Lamar — a Compton native himself — continued, leading into an impassioned conclusion spotlighting some of the cornerstone rap albums that came before To Pimp a Butterfly.
"Hip-hop. Ice Cube. This is for hip-hop," he said. "This is for Snoop Dogg, Doggystyle. This is for Illmatic, this is for Nas. We will live forever. Believe that."
To Pimp a Butterfly singles "Alright" and "These Walls" earned Lamar three more GRAMMYs that night, the former winning Best Rap Performance and Best Rap Song and the latter taking Best Rap/Sung Collaboration (the song features Bilal, Anna Wise and Thundercat). He also won Best Music Video for the remix of Taylor Swift's "Bad Blood." 
Lamar has since won Best Rap Album two more times, taking home the golden gramophone in 2018 for his blockbuster LP DAMN., and in 2023 for his bold fifth album, Mr. Morale & the Big Steppers.
Watch Lamar's full acceptance speech above, and check back at GRAMMY.com every Friday for more GRAMMY Rewind episodes. 
10 Essential Facts To Know About GRAMMY-Winning Rapper J. Cole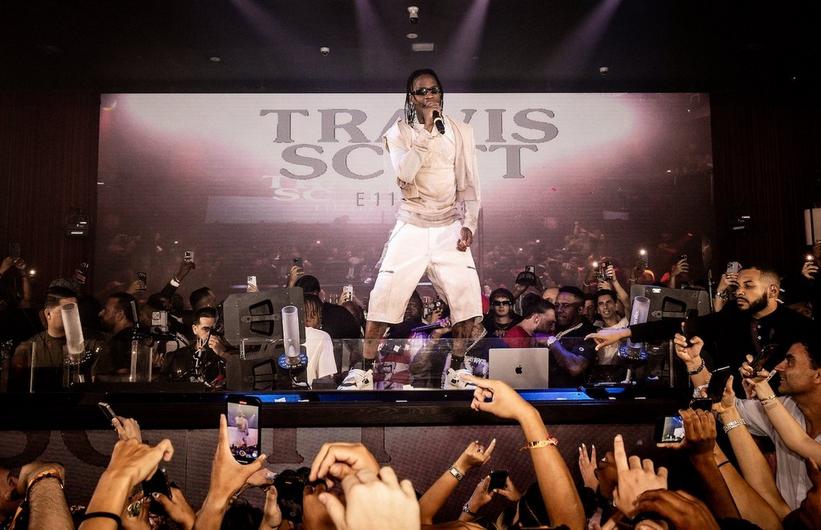 Travis Scott performs at E11EVEN Miami in July 2023.
Photo: Alexander Tamargo/Getty Images for E11EVEN
list
5 Takeaways From Travis Scott's New Album 'UTOPIA'
On the highly anticipated follow-up to 2018's blockbuster album 'ASTROWORLD,' Travis Scott's 'UTOPIA' turns triumph and tragedy into another euphoric world.
GRAMMYs
/
Jul 28, 2023 - 08:12 pm
It's been a turbulent five-year journey for Travis Scott bridging the worlds of ASTROWORLD to UTOPIA.
Since the 2018 GRAMMY-nominated album solidified Scott as part of rap's A-list, he's endured the highest of highs and the lowest of lows. Amid working on the album (which he began teasing in 2020), his 2021 iteration of Astroworld Festival resulted in a crowd crush that killed 10. 
Three months later, he welcomed his second child with Kylie Jenner. Earlier this year, the pair reportedly split; just weeks before UTOPIA's arrival, Scott was cleared of any criminal liability for the Astroworld Festival incident, but civil lawsuits remain to be sorted.  
Expectations were already sky-high for Scott to maintain luminary status with his ASTROWORLD follow-up. But after he experienced tragedy and heartbreak alongside triumphs and joy, Scott had all eyes on him as UTOPIA arrived on July 28. Yet, the pressure didn't seem to faze the Houston-born rapper — UTOPIA creates another euphoric world for his loyal fans.
In honor of La Flame's star-studded fourth studio LP — which is loaded with 18 features across 19 tracks — here are five early takeaways surrounding UTOPIA. 
CIRCUS MAXIMUS

Is

UTOPIA

's Visual Companion
Fans didn't know what to expect with Scott's CIRCUS MAXIMUS, which hit select theaters mere hours prior to UTOPIA. The 76-minute film — which takes its name from a UTOPIA track — serves as more of a series of music videos centered around a conversation between the rapper and producer Rick Rubin.
"You've come a long way — is the house half empty or completely empty? How are the kids? I heard there was a tragedy," Rubin asks Scott at one point, but he takes the conversation in a different direction.
The Harmony Korine-directed movie features about half of the songs from UTOPIA and includes appearances from Sheck Wes, Yung Lean and James Blake. Scott goes from DJing a colorful dance party for "MODERN JAM" to smashing chairs and nearly burning down an ancient Italian racing stadium while "FE!N" rings off.
CIRCUS MAXIMUS also allows Scott to share his rather unexpected interpretation of what UTOPIA means inside his world. "UTOPIA is not all pretty," he says in the film. "It's how you balance the idea of confrontation."
Yeezus Rises Again
Scott and Kanye West have had a longstanding musical partnership, as Scott played an integral role behind-the-scenes of West's rebellious 2013 album, Yeezus. A decade later, West's fingerprints are all over UTOPIA — even without a vocal guest appearance.
West earned production credits on "MODERN JAM," "THANK GOD," "TELEKINESIS" and "GOD'S COUNTRY." The latter two were originally on the track list for 2021's Donda before Ye passed them off to Scott to bring across the finish line. 
Elsewhere, "CIRCUS MAXIMUS" is essentially a "Black Skinhead" part two; it interpolates the rugged Yeezus standout, and it was co-produced by Noah Goldstein, Ye's audio engineer for most of his career. 
Trav's most blunt pledge to Kanye came on "Skitzo," which calls back to West's alleged presidential bid for 2024. "I'm loyal, b—, I got Ye over Biden," Scott candidly raps.
Drake And Travis Scott Take Aim At Their Opps Once Again
Drake and Travis Scott have proven to be a winning combination in the past with diamond-certified smashes like "SICKO MODE," and they aimed to recreate that magic with "MELTDOWN."
Right out of the gate, Drake makes a fiery statement with bars seemingly addressing Pusha T — but he's really sniping his close friend Pharrell, mirroring his shots at Kanye West in his "SICKO MODE" verse.
"I melt down the chains that I bought from yo' boss," Drake raps in reference to a Skateboard P pendant he recently purchased at an auction from Pharrell. The 6 God goes on to diss Pharrell's new position as a creative director at Louis Vuitton and claims nobody's messing with the designer brand since the 2021 death of former head Virgil Abloh.
"Give a f— about all of that heritage s—/ Since V not around, the members done hung up the Louis/ They not even wearing that s—," he continues.
Scott joined Drake in the sinister "tensions rising" theme, subliminally dissing Wonka star Timothée Chalamet, who has reportedly been dating his ex Kylie Jenner. "Chocolate AP and chocolate the Vs (Vs), got the Willy Wonka factory/Burn a athlete like it's calories, find another flame hot as me, b—," Scott spits.
While "Meltdown" may not reach the same commercial heights as "SICKO MODE," it has certainly caused a stir on social media. "Drake went crazy… I love when dude starts gettin' chippy!" Hot 97's Ebro Darden wrote on Twitter. As another fan claimed, "Rap been boring. I gotta thank Drake honestly for wanting to get back in the ring."
Scott Finally Got His Dream Collab
Perhaps one of UTOPIA's buzziest cameos comes from Beyoncé, who appears on "DELRESTO (ECHOES)." It marks a full-circle moment for Scott, too, as he has long tried to manifest a collab with his fellow Houston native, publicly declaring his hopes for a Bey team-up to Complex in 2016. (Prior to UTOPIA's release, eagle-eyed fans noticed that the newspaper cover art for "DELRESTO (ECHOES)" had been incorporated as part of Bey's Renaissance Tour decor.)
As Bey continues to ride out her RENAISSANCE groove, Scott fits in well with his hypnotic flow. And in a rather surprising twist, Bon Iver's Justin Vernon rounds out the track by pouring in his ethereal vocals behind the triumphant Hit-Boy production.
While Bey does much of the heavy lifting on "DELRESTO (ECHOES)," Scott's verse still stands out as he declares he won't give up on a new love interest. "The starry nights, they start to fade (Come on)/ At times, for miles I see your face, yeah," Scott testifies, borrowing from Kanye's "Coldest Winter" flow.
"MODERN JAM" Is The Hit Fans Will Eventually Catch On To
Scott's Ragers normally rush to collide for a sweaty moshpit when his music comes on. But with the genre-bending UTOPIA track "MODERN JAM," La Flame's moving the crowd from the mosh pit to the dance floor.
According to Kanye West fan page Donda's Place, "MODERN JAM" is a 10-year-old alternate version of the raw beat that became Yeezus' "I Am A God." Travis expertly meshes the abrasiveness of Ye's hard-hitting 808s with a groovy baseline. And with production help from Daft Punk's Guy-Manuel de Homem-Christo, the Teezo Touchdown-assisted track is a good bet to slow-burn its way to major chart success — even if it has a different feel than what Scott's fans are used to.
Since the beginning of Scott's career, he has been a trendsetter pushing the boundaries of what's considered mainstream hip-hop. He knows how to introduce foreign sonics in such a digestible way that it allows him to take creative risks and still thrive as a commercial titan — and UTOPIA is proof that he hasn't lost his Midas touch.
12 Post Malone Songs That Showcase His History-Making Vision, From "White Iverson" To "Mourning"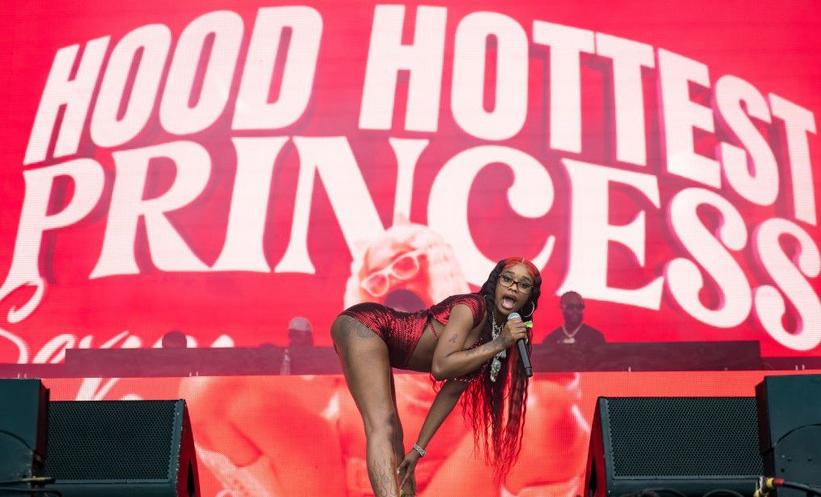 Sexyy Redd performs during day one of Rolling Loud Miami 2023
Photo: Jason Koerner/Getty Images
list
7 Blazing Sets From Rolling Loud Miami 2023: Travis Scott, Sexyy Red, Rae Sremmurd & More
Known for raucous mosh pits and viral-worthy moments, Rolling Loud Miami featured over 100 artists over the course of three days. Watch seven of the most energetic, unforgettable performances from Rolling Loud Miami 2023.
GRAMMYs
/
Jul 26, 2023 - 01:41 pm
Friday's afternoon downpour wasn't enough to sizzle the energy (or heat) on the first day of Rolling Loud Miami.
For its last stop of the year, Rolling Loud returned to the Hard Rock Stadium in Miami Gardens for its 8th annual flagship Miami edition. With over 100 artists billed to perform throughout the three-day festival, thousands of fans braved the scorching temperatures to experience some of hip-hop's biggest acts, including Playboi Carti, Ice Spice, City Girls, Latto, Lil Uzi Vert, Offset, and ASAP Rocky.  This year was also the first time Rolling Loud recruited Latin artists to perform. Reggaetonero Anuel AA and dembow artist El Alfa graced the main stage on Friday and Saturday, respectively, to perform their biggest songs in front of a massive throng of fans.
Known for raucous mosh pits and viral-worthy moments, Rolling Loud wouldn't be complete without mayhem and spectacle. Aside from delayed set times on the main Gopuff Stage and Travis Scott starting his performance almost an hour late, notable performances included Offset bringing out Cardi B to perform her verse on "Motorsport," Travis Scott announcing the release date for his new album, Utopia and accompanying movie Circus Maximus, and ASAP Rocky seemingly dissing Scott while performing a new song from his upcoming album, Don't Be Dumb.   
Drama and chaos aside, artists blazed the stages all weekend with energetic, unforgettable performances. Here are our seven standout sets from Rolling Loud Miami. 
Fousheé Captivated Fans With Electric Rage
Clad in a white fur coat and white hair, Fousheé electrified the Culture Kings Stage with heavy metal screams and dizzying twirls. The New Jersey singer/songwriter and guitarist went viral back in 2020 when the vocals for her song "Deep End" were used by rapper Sleepy Hallow on one of his viral songs. Since then, she's carved out a space for her alternative-pop and rock sound.  
As the sun faded into the sky, Fousheé lit up the crowd performing songs from her softCore album like "simmer down" and "scream my name." Flanked by two guitarists, her captivatingly bold vocals incited energy among the throng of fans lined around her stage. 
She helmed her performance with the grit and charisma of those who came before her like Tina Turner.  Fousheé declared: "Black women started this rock s— and we're taking it back." 
Sexyy Red Stirred Controversy And Dominated The Stage  
The St. Louis rapper made her Rolling Loud debut on Friday, donning her signature red hair and a glittery red outfit. Sexyy Red left fans stunned as she strutted on to the Sprite Stage, leading two ski-masked men on leashes. Just months prior, she was involved in controversy for appearing to be walked like a dog by NLE Choppa in his "Slut Me Out (Remix) video.  
Sexxy Red set the first day ablaze, performing her most viral hit songs, "Female Gucci Mane," "Pound Town," and "SkeeYee" from her recent album, Hood Hottest Princess. She also brought out rapper Sukihana to perform their raunchy twerk anthem, "Born By the River."  
For her first Rolling Loud set, Sexxy Red's penchant for bold and brazen lyricism and stunts proved she's unapologetic and here to stay.   
Rae Sremmurd's Turned The Sprite Stage Into A Party
Fresh off the release of their new album, Sremm 4 Life, Rae Sremmurd was one of the best performances of Friday night.   The dynamic duo turned the Sprite Stage into a party as they performed back-to-back bangers like "No Flex Zone," "Come Get Her," "Swang," "This Could Be Us" and "Powerglide." The hitmakers reminded fans of their staying power with their mainstage-worthy energy. 
Donning a Dior bodysuit, Swae Lee jumped into a sea of fans on his surfboard while Slim Jxmmi, dressed in all white, jumped on to the barricade at the front of the stage to greet the audience. They kept the crowd ignited as they went back and forth between their most iconic hits and new songs. They slowed things down just for a bit on "Sativa," a mesmerizing, trippy hit with Jhené Aiko.  
The pair held it down on the other side of the festival just as headliner Playboi Carti was gearing up to start his set. But fans didn't seem rushed to head to the main stage. Rae Sremmurd kept a sweltering crowd snaking along the edges of their stage, ready to party throughout the night. 
Travis Scott Surprised Fans With Dates For New Album, Movie 
Travis Scott's delayed headliner set on Saturday night didn't deter fans from inciting full-on chaos. His set started with a movie trailer teasing the release of his long-awaited album Utopia and its accompanying movie Circus Maximus. 
The enigmatic rapper appeared on stage surrounded by smoking volcanic terrain and fire shooting from the stage. Unbearable temperatures didn't rival the heat Scott brought as he performed hits from his acclaimed 2018 ASTROWORLD album, "HIGHEST IN THE ROOM," "BUTTERFLY EFFECT," and "STARGAZING." 
Throughout the rest of his set, Scott emanated an otherworldy presence rapping "Praise God," (a Baby Keem assisted single from Ye's Donda) and one of his most popular songs, "goosebumps." As fireworks shot into the air around him, Scott ended his set telling fans what they just witnessed was his last ASTROWORLD set and revealing the July 28 release date for his new album and accompanying movie. 
The hour-long performance officially wrapped Scott's ASTROWORLD-themed era, which was both the catalyst for launching Travis Scott into hip-hop superstardom and subject of controversy when a fatal crowd crush at his 2021 annual ASTROWORLD festival resulted in 10 fatalities.  
He invited fans to the Utopia Livestream show at the Pyramids of Giza in Egypt, saying "meet me at the pyramids if you can," before disappearing into the night as quickly as he emerged.  
Luh Tyler Brought Clever Bars And Charisma To The Culture King Stage
Luh Tyler went viral last year for his steady flow on "Law & Order" — a remix of the theme song from the crime drama of the same name — and in April his debut album, My Vision, peaked at No.2 on the Billboard Top Heatseekers chart. The 17-year-old Tallahassee, Floria native performed on the Culture King stage alongside unexpected guest performers DDG, Danny Tower, DD Osama, and even his own grandmother. 
He rapped some of his most memorable lyrics from the Tiktok viral song "Florida Water" with Danny Towers, DJ Scheme, and Ski Mask the Slump God and closed out his set to "Law & Order."  Recently named one of XXL's 2023 Freshman, Luh Tyler's confidence and charm on stage made this newcomer's set one of the most exciting to witness.  
Coi Leray Danced The Night Away 
With a few years and a new album, Coi, under her belt, Coi Leray has proved to fans and naysayers that she's more than a one-hit wonder. She confidently helmed her stage with short black hair and scantily clad in a glittery leather two piece. Flanked by dancers dressed in all black, she performed popular Tiktok viral hits, "TWINNEM," "Players," and "No More Parties."  
Coi Leray danced the night away to a set mixed with new songs from Coi, bringing the energy to new heights  with her nostalgic "Pump Up the Jam'' sampled song "Make My Day" and the hype track "Run It Up." She promoted self-love with her Metro Boomin-produced single "Self Love" from the Spider Man: Across the Spiderverse soundtrack before ending the set the girl empowerment anthem "Players." 
Coi Leray's fun performance was not just a standout but also encompassed the rise of women in rap. Other notable women rappers throughout the weekend were Latto, GloRilla, City Girls and Lola Brooke.  
Danny Towers Embodied Rolling Loud's Miami Roots  
Danny Towers has been a Florida staple since his rise in South Florida's SoundCloud era alongside the late XXXTentacion and Juice WRLD, Ski Mask the Slump God, and DJ Scheme. His set embodied Rolling Loud's roots with songs like "Chunky Monkey," and the viral Ski Mask the Slump God, DJ Scheme, and Lil Yachty hit "How You Feel? (Freestyle)."  
He ended his set on the Culture Kings stage with "Florida Water," a DJ Scheme-produced TikTok viral Florida anthem with Luh Tyler and Ski Mask the Slump God. The closing song was fitting for the last day of Rolling Loud. While fans from all over the country moshed and yelled the lyrics to the song, Danny Towers reminded everyone the city and the culture that was the catalyst for the biggest hip-hop festival in the world.   
19 Concerts And Events Celebrating The 50th Anniversary Of Hip-Hop