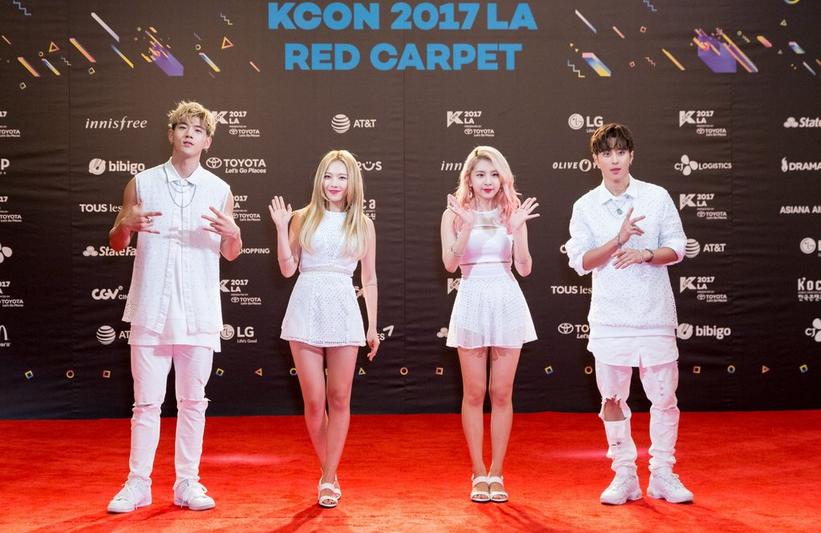 news
SXSW 2018: Inside The K-Pop Explosion With Kard's BM
Learn why K-pop fans are the driving force behind the genre's popularity and find out the latest on the 2018 installments of KCon
GRAMMYs
/
Mar 16, 2018 - 01:53 am
If you've been hesitant to get onboard the K-pop revolution express, now is the time to commit. The latest proof was offered in the form of the SXSW 2018 panel How K-Pop Grew Beyond Niche, which illuminated why K-pop is such a revolutionary modern genre, with help from a very special guest: BM from K-pop group Kard.
The K-pop art form has been expanding to audiences around the globe, and artists such as GRAMMY winners Diplo, Skrillex and the Chainsmokers, and the production team the Stereotypes, who most recently won Album Of The Year as producers on Bruno Mars' 24K Magic, have lent their talents to help make K-pop's biggest stars shine. But that doesn't tell the whole story.
As we learned from the SXSW panelists — Fuse editor and K-pop Billboard columnist Jeff Benjamin, Instagram executive Justin Anthony, YG Entertainment USA's Greg Fish, and CJ E&M Entertainment's Angela Killoren — K-pop thrives because of its diverse communal group of fans.
"K-pop isn't a music genre, it's a music scene," said Benjamin.
BM from @KARD_Official surprised our fans at #SXSW! Thanks for joining us at our panel and can't wait for your show tomorrow! pic.twitter.com/1OPI8QGwvY

— KCON USA (@kconusa) March 15, 2018
Need some convincing?
BTS' Billboard February cover issues sold out all 10,000 copies, according to Benjamin. Of Instagram's total audience of 800 million, 49 million of those interact with K-pop content on the social media platform, according to Anthony. K-pop fans spend on average 65 hours a week consuming K-pop content, 50 percent of whom are returning visitors. Approximately 36 percent of fans will travel out of state to Killoren's Los Angeles or New York yearly KCon festivals, and K-pop fans spend on average 8 percent of their annual income on K-pop.
Killoren says that part of the appeal of K-pop is its unique ecosystem. "[Fans want to be] part of something a little different that's also fun."
For fans, this extends to the dance — dance covers are very popular on Instagram — as well as food, fashion and beauty. K-pop fans also become fans of what their favorite artists love, creating huge business opportunities for brands. Recently, K-beauty has started to take off in major retailers such as Target and Sephora as K-pop's global reach — and fan base — expands.
Speaking of which, K-pop fans aren't your average fan base. Besides their immense loyalty, they're savvy about upcoming trends in music. According to Killoren, "K-pop fans are a step of two ahead" of where music is, pointing to how they embraced social media long before the rest of the music industry as an example.
For artists who cultivate their international fandom, the payoff can be huge. Fish, who works with licensees of K-pop merchandise, noted that K-pop artists bring in six or seven figure deals, on par with deals that artists such as Lady Gaga or Madonna command. And as worldwide crossover continues to gain momentum, the deals and opportunities for collaboration between K-pop celebrities and brands continues to grow.
Though it's often surprising to outsiders how popular K-pop is — particularly here in the United States since most Americans don't speak Korean — the panelists agreed that the language barrier is hardly an issue.
"[They] don't need to speak the same language," said Anthony. "It goes around boundaries."
"It's pop," added Fish. "All pop fans care about their genre."
Following the panel, the audience was surprised with special guest BM of Kard, who let the audience know he just flew in exclusively for the festival.
BM was born in Los Angeles and subsequently moved to South Korea to study for nearly five years under DSP Media before joining the popular co-ed K-pop group along with bandmates J.seph, Somin and Jiwoo. Kard will also take the stage during SXSW at The Belmont on 6th Street on March 16, marking their first major music festival performance in the U.S.
Finally, the panel shared some exclusive intel regarding the 2018 installments of the wildly popular KCon. KCon New York will be held June 23–24 at the Prudential Center in New Jersey, and KCon Los Angeles will be hosted at Staples Center — home to Music's Biggest Night — Aug. 10–12.
Still iffy on hopping on the K-pop bandwagon?
Getting The Latest Music News Just Got Easier. Introducing: GRAMMY Bot. Find it On KIK and Facebook Messenger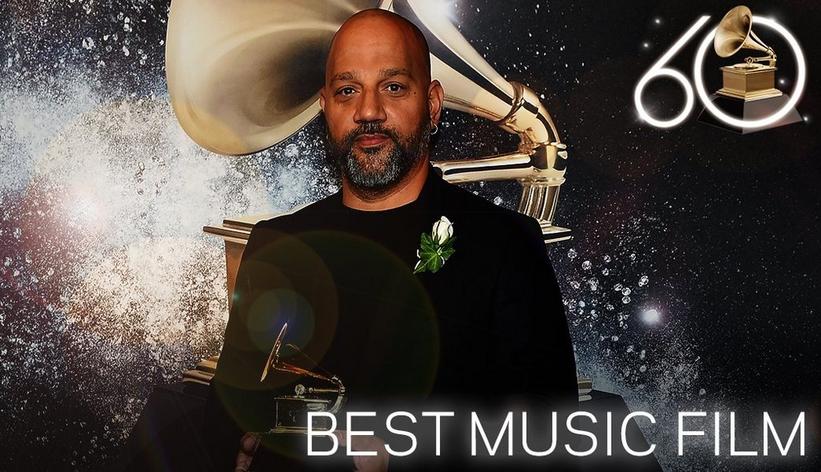 news
Allen Hughes' "The Defiant Ones" Wins Best Music Film | 2018 GRAMMY
Director Allen Hughes' four-part documentary takes home Best Music Film honors for its portrayal of the unlikely partnership that changed the music business
GRAMMYs
/
Jan 29, 2018 - 02:09 am
The team behind The Defiant Ones celebrated a big win for Best Music Film at the 60th GRAMMY Awards. The crew awarded include director Allen Hughes and producers Sarah Anthony, Fritzi Horstman, Broderick Johnson, Gene Kirkwood, Andrew Kosove, Laura Lancaster, Michael Lombardo, Jerry Longarzo, Doug Pray & Steven Williams.
In a year rife with quality music documentaries and series, the bar has been set high for this dynamic category. The Defiant Ones is a four-part HBO documentary telling the story of an unlikely duo taking the music business by storm seems better suited for fantastical pages of a comic book, but for engineer-turned-mogul Jimmy Iovine and super-producer Dr. Dre, it's all truth.The Defiant Ones recounts their histories, their tribulations and their wild success. These include first-hand accounts from those who were there in Iovine's early days, such as Bruce Springsteen and U2's Bono, as well as those on board when Dre and Iovine joined forces, such as Snoop Dogg and Eminem.
The competition was stiff as the category was filled with compelling films such as One More Time With Feeling, Two Trains Runnin', Soundbreaking, and Long Strange Trip.
Attention Music Fans: Take The GRAMMY Challenge NOW On KIK And Facebook Messenger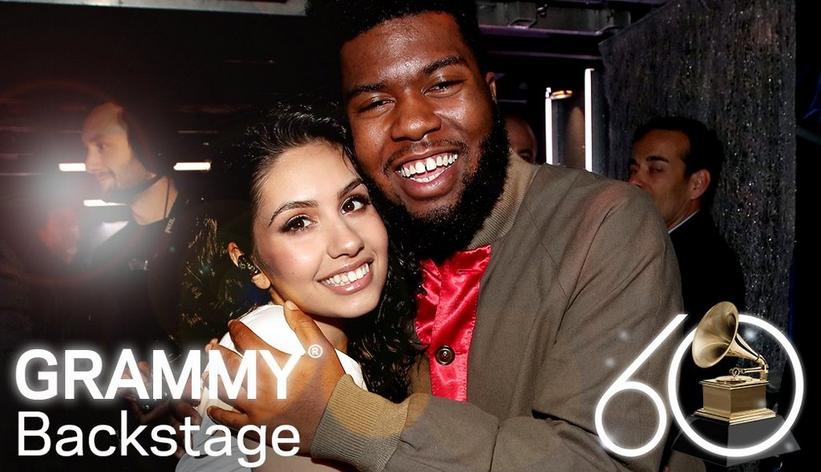 photo_gallery
Portugal. The Man To Aida Cuevas: Backstage At The 2018 GRAMMYs
Also see James Fauntleroy, Reba McIntire, Latroit, and more after they stepped off the GRAMMY stage
GRAMMYs
/
Jan 29, 2018 - 05:39 am
What do artists do the moment they walk off the GRAMMY stage from presenting, accepting an award or performing? Now, you can find out.
Take a peak at Album Of The Year GRAMMY winner Bruno Mars, 60th GRAMMY Awards Host James Cordon, Cardi B minutes before her electrifying performance of "Finesse," and more!
Also see Best Pop Duo/Group Performance GRAMMY winners Portugal. The Man posing with their first career GRAMMY Award, Best Roots Gospel Album GRAMMY winner Reba McIntire right after she walked offstage, Best R&B Song GRAMMY winner James Fauntleroy, Best Remixed Recording GRAMMY winner Latroit, and many more, with these photos from backstage during the 60th GRAMMY Awards.
Getting The Latest Music News Just Got Easier. Introducing: GRAMMY Bot. Find it On KIK and Facebook Messenger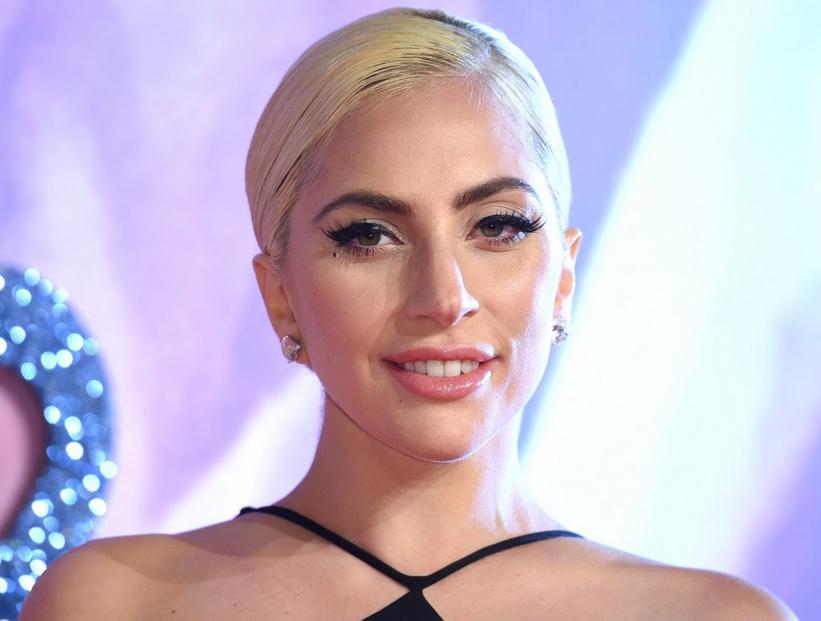 Photo: Anthony Harvey/Getty Images
news
Lady Gaga Steps In To Support Youth Impacted By Hurricanes
GRAMMY winner pledges support for those impacted by hurricanes this year through Save the Children's Journey of Hope program
GRAMMYs
/
Oct 12, 2017 - 11:03 pm
On Oct. 10 Lady Gaga announced she is devoting her $1 million donation in support of those impacted by the recent hurricanes in Texas, Florida and Puerto Rico and the earthquakes in Mexico, to a specific cause — the mental and emotional well being of children and youth.
Gaga announced on her Born This Way Foundation website she will support Save the Children's Journey of Hope program, which uses a variety of tools to help young people deal with trauma in the wake of natural disasters.
"Through a curriculum that includes cooperative play, discussion, art, meditation, and mindfulness practices, young people learn to recognize and understand their emotions and develop healthy coping skills," Gaga wrote. "Tens of thousands of youth have benefited from the program since it's development in the wake of Hurricane Katrina and Save the Children is working to bring it to hundreds of thousands more in Texas, Florida and Puerto Rico."
The announcement came on World Mental Health Day, and the Fame Monster has invited all of us to step up and consider making a contribution to the Journey of Hope program to support to mental and emotional needs of children.
"Mental health is just as vital to our wellbeing as physical health. That's true for each of us, everyday, but it's especially important for those coping with disaster and recovering from trauma," wrote Lady Gaga. "We must do everything within our power to support the full, vibrant recovery of these communities, from meeting their immediate needs to helping them to rebuild sustainably."
Beyoncé Releases International Day Of The Girl 'Freedom' Video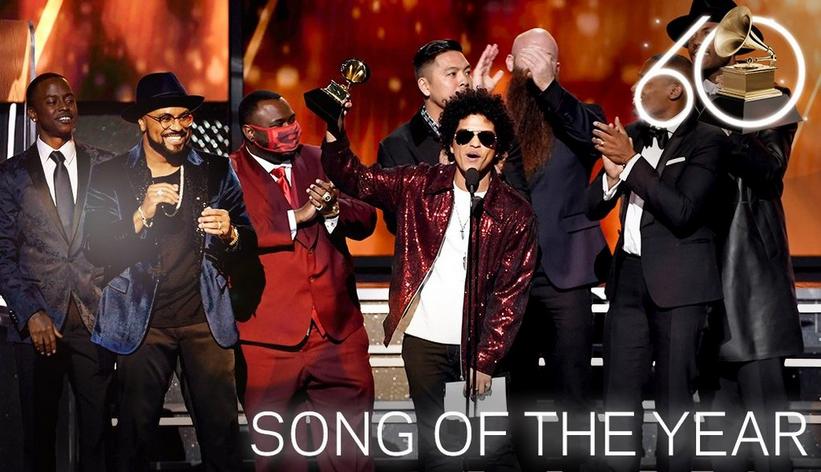 news
Bruno Mars Wins Song Of The Year | 2018 GRAMMYs
The Hawaiian native takes home Song Of The Year for "That's What I Like" at the 60th GRAMMY Awards
GRAMMYs
/
Jan 29, 2018 - 08:11 am