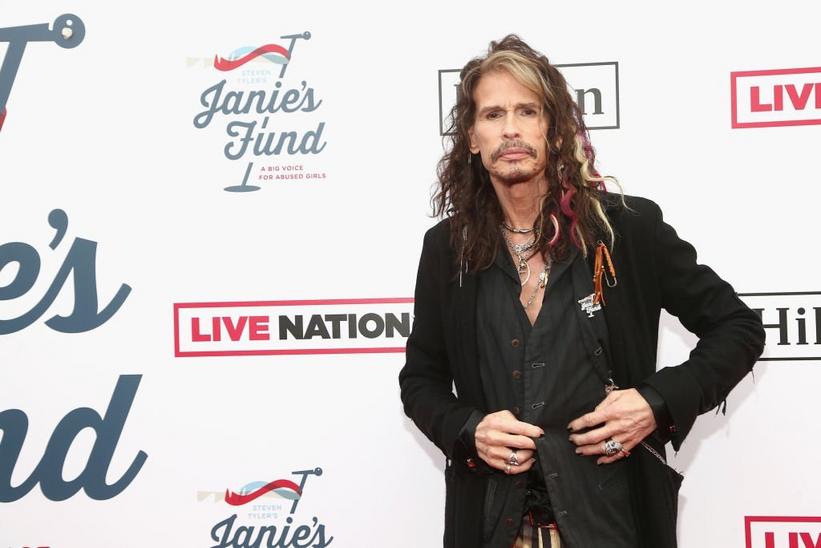 Photo: Tommaso Boddi/Getty Images
news
Steven Tyler Wraps Second Annual GRAMMY Awards Viewing Party For Janie's Fund
Back and bigger than last year's successful event, Tyler's fundraiser seeks to assist young women victimized by sexual assault
GRAMMYs
/
Feb 12, 2019 - 12:56 am
Last year Steven Tyler of Aerosmith raised $2.4 million at his inaugural GRAMMY viewing party and for 2019, the Janie's Fund fundraiser was bigger than ever with Joe Perry and the band performing, and musicians Nuno Bettencourt, Alice Cooper, David Foster, Duff McKagan, Ashlee Simpson, and X Ambassadors in attendance. "Glee"'s Jane Lynch hosted the event which also turned out Hollywood stars Leonardo DiCaprio, Kelsey Grammer, Caitlyn Jenner, and Sharon Stone, who jumped on stage with Tyler to join him on the harmonica.
In partnership with Youth Villages, Janie's Fund is dedicated to assisting young women victimized by sexual assault. "It's an amazing organization," said Lynch. "Steven is so passionate about it and to hear him talk about it, you want to write a check and get involved." Items auctioned for the occasion included one of Perry's personal guitars, which sold for $80,000, and Tyler's Can-AM 3-wheeler, which sold for $40,000. The total take from the event has not yet been announced.
Right before Aerosmith took the stage for an 11-song set, beginning with "Back In The Saddle" and ending with "Walk This Way," Tyler told Billboard, "I'm so moved. I'm over the moon." The highlight of their set was "Janie's Got A Gun," the Fund's theme song. It brought a reverent silence followed by enthusiastic applause, leading Tyler to declare, "That's exactly why we're doing this."
news
8th Annual MusiCares MAP Fund Benefit
GRAMMYs
/
Dec 3, 2014 - 04:22 am
Welcome to The Set List. Here you'll find the latest concert recaps for many of your favorite, or maybe not so favorite, artists. Our bloggers will do their best to provide you with every detail of the show, from which songs were on the set list to what the artist was wearing to which out-of-control fan made a scene. Hey, it'll be like you were there. And if you like what you read, we'll even let you know where you can catch the artist on tour. Feel free to drop us a comment and let us know your concert experience. Oh, and rock on.
By Jamie Harvey
Los Angeles
I love a genre in which some of its most celebrated music was created in drug-addled states. How do we persevere in such a toxic environment? The answer for many is MusiCares [www.musicares.org]. On May 31 the 8th Annual MusiCares MAP Fund benefit concert was held at Club Nokia in Los Angeles in an effort to raise money for a great cause: musicians helping musicians grasp a hold on sobriety, and save them from the dark depths of addiction.
The night's honorees — Alice In Chains vocalist/guitarist Jerry Cantrell and certified interventionist and Sony/ATV Music Publishing Senior Consultant Neil Lasher — were in the company of many saved musicians. On the red carpet prior to the event, I spoke with some of the attendees about their best piece of advice and music that comforts them.
Inside Club Nokia, the night began with Moby spinning beats as everyone settled in. Fittingly, the night also marked the launch of the DJ AM Memorial Fund in honor of the late Adam "DJ AM" Goldstein.
TV personality Steve-O of "Jackass" was the evening's host and, though now sober, he proved over and over again that he is still just as funny and crazy. "You know you have a problem when your interventionist is Johnny Knoxville," he said.
The music began with Duff McKagan, who served as musical director for the evening, and his band Loaded. They kicked off their set by playing the music to Alice In Chains' "Heaven Beside You" while McKagan read a poem. So heartfelt that it gave us chills, it set a somber tone, but soon was followed by the celebration of the Johnny Thunders cover "You Can't Put Your Arms Around A Memory," which bled into a portion of Guns N' Roses' "Patience."
When Heart's Ann and Nancy Wilson joined Loaded onstage, I watched as Cantrell sat at the edge of his chair, bobbing his head in rapt attention as they performed. "Dead Flowers" by the Rolling Stones and "Curtains" by Elton John.
During Lasher's acceptance speech after being presented with MusiCares' From the Heart Award, he finished with this offer: "If you're ever in the New York area … I'll even bring a [12-step] meeting to a soundcheck if you need me to."
Billy Idol performed next — a set I was really looking forward to since it had been a long time since I'd last seen the British pop/punk icon and his band. They brought some upbeat rockers to the night with "Dancing With Myself," "White Wedding" and the anthemic "Rebel Yell." I could hardly stay in my seat.
Singer/songwriter Mark Lanegan (Queens Of The Stone Age, Screaming Trees) performed a short but powerful two-song set and pierced the crowd with his gravely baritone voice as "Carry Home" and "Creeping Coastline Of Lights" reached deep into our souls.
After a video tribute to Cantrell from Metallica's James Hetfield, Alice In Chains drummer Sean Kinney presented Cantrell with the Stevie Ray Vaughan Award (or, as Alice In Chains bassist Mike Inez jokingly referred to it, the "Junkie of the Year Award"). Kinney could have a second career in stand-up comedy — every time I hear him speak he's absolutely hilarious. Accepting his award, Cantrell spoke of being sober for nine years. "I try to do what I can to not get high today," he said. "We really miss [deceased Alice In Chains members] Layne [Staley] and Mike [Starr]."
As I listened to Cantrell's speech and the Alice In Chains set that followed, I found it surreal to be present at such an important and intimate event with so many of my generation's musicians. Alice In Chains are a huge part of my life's soundtrack. Their songs have been there through extreme highs and lows for me, and I've watched the band nearly die, only to be resurrected.
The Alice In Chains acoustic living room set featured career-spanning favorites, including "Nutshell," "Your Decision," a surprise drum and bass interlude featuring the Commodores' "Brick House," and "Got Me Wrong" followed by "Would?" I've lost many of my favorite rock stars to drugs, but here were some of the survivors. And that's more rock and roll than anything.
Set List
Duff McKagan's Loaded
"Heaven Beside You" (Alice In Chains cover)
"You Can't Put Your Arms Around A Memory" (Johnny Thunders cover)
"Patience" (Guns N' Roses cover)
Duff McKagan's Loaded with Heart
"Dead Flowers" (the Rolling Stones cover)
"Curtains" (Elton John cover)
Billy Idol
"Dancing With Myself"
"White Wedding"
"Rebel Yell"
Mark Lanegan with Loaded
"Carry Home"
"Creeping Coastline Of Light"
Alice In Chains
"Nutshell"
"Your Decision"
"No Excuses"
"Got Me Wrong"
"Would?"
(Jamie Harvey splits her time between California and Texas, and is the rock community blogger for GRAMMY.com. She has been to more than 500 shows since 2007. You can follow her musical adventures and concert recaps at www.hardrockchick.com.)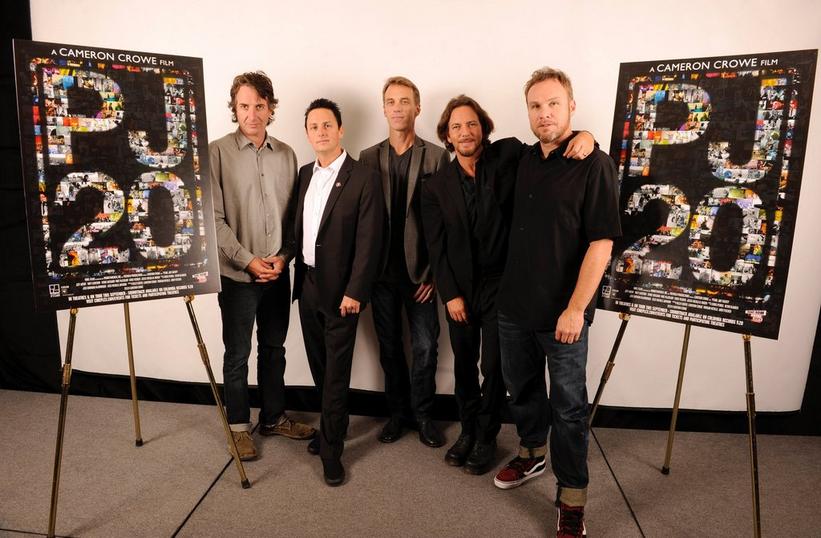 Photo: Kevin Mazur/WireImage.com
news
Pearl Jam Named Record Store Day 2019 Ambassadors
Pearl Jam's Mike McCready says "if you love music," record stores are the place to find it
GRAMMYs
/
Feb 13, 2019 - 04:05 am
Record Store Day 2019 will arrive on April 13 and this year's RSD Ambassadors are Pearl Jam. Past ambassadors include Dave Grohl, Metallica, Run The Jewels (Killer Mike and El-P), and 61st GRAMMY Awards winner for Best Rock Song St. Vincent.
McCready was also the 2018 recipient of MusiCares' Stevie Ray Vaughan Award.
The band was formed in 1990 by McCready, Jeff Ament, Stone Gossard, and Eddie Vedder, and they have played with drummer Matt Cameron since 2002. They have had five albums reach No. 1 on the Billboard 200 and four albums reach No. 2.
"Pearl Jam is honored to be Record Store Day's Ambassador for 2019. Independent record stores are hugely important to me," Pearl Jam's Mike McCready said in a statement publicizing the peak-vinyl event. "Support every independent record store that you can. They're really a good part of society. Know if you love music, this is the place to find it."
With a dozen GRAMMY nominations to date, Pearl Jam's sole win so far was at the 38th GRAMMY Awards for "Spin The Black Circle" for Best Hard Rock Performance.
Pearl Jam will be performing on March 3 in Tempe, Ariz. at the Innings festival, on June 15 in Florence, Italy at the Firenze Rocks Festival and at another festival in Barolo, Italy on June 17. On July 6 Pearl Jam will headline London's Wembley Stadium.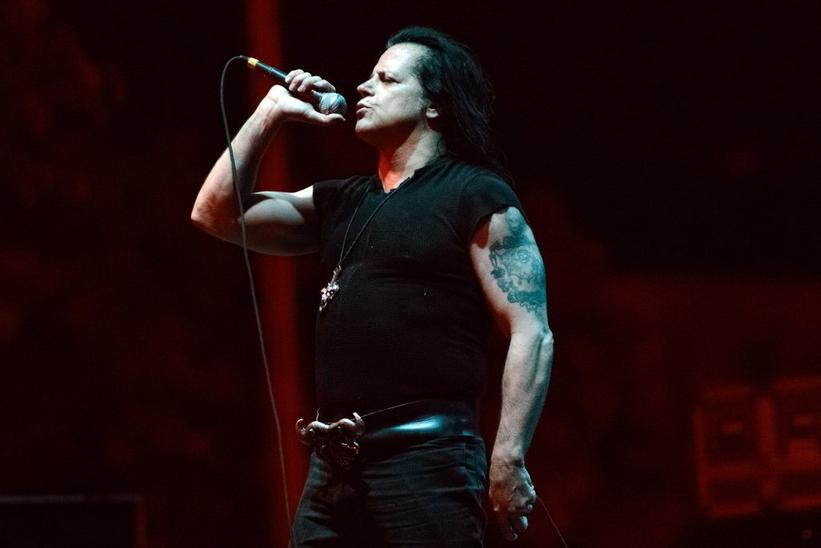 Photo: Daniel Boczarski/Getty Images
news
Original Misfits Unleash One Night Only L.A. Reunion Show
Dark punk legends to play first show with Glenn Danzig and Jerry Only since last year's Riot Fest reunion
GRAMMYs
/
Aug 22, 2017 - 05:28 am
There's big news today for punk-rock fans aware that the Misfits made much more than just T-shirts.
The massively influential punk band announced a special show touted as the "only 2017 performance in this world… or any world" and billed as "The Original Misfits" in Los Angeles at the Forum on Dec. 30.
This will be the first Misfits show featuring original singer Glenn Danzig and original bassist Jerry Only with long-time guitarist Doyle Wolfgang von Frankenstein since the band reunited for a pair of Riot Fest appearances in Chicago and Denver in 2016. Last year's Riot Fest gigs, which featured drummer Dave Lombardo, marked the first time in 33 years the original Misfits members played together.
"OK Los Angeles, you've waited almost 35 years for this, here's your chance to see the "Original Misfits" in this Exclusive L.A. only performance." said Glenn Danzig. "No Tour, No BS, just one night of dark metal-punk hardcore brutality that will go down in the history books. See you there."
Tickets for this "one night only" show go on sale Friday, August 25.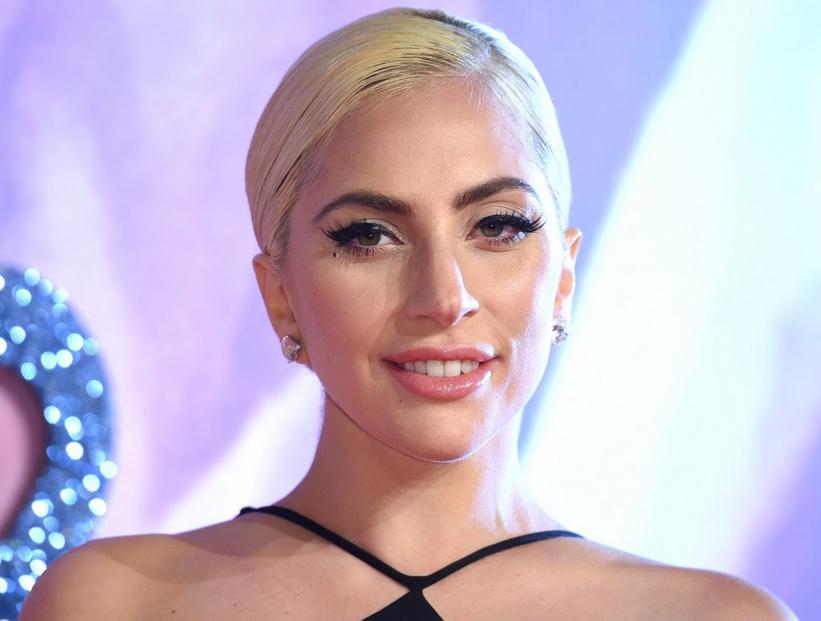 Photo: Anthony Harvey/Getty Images
news
Lady Gaga Steps In To Support Youth Impacted By Hurricanes
GRAMMY winner pledges support for those impacted by hurricanes this year through Save the Children's Journey of Hope program
GRAMMYs
/
Oct 12, 2017 - 11:03 pm
On Oct. 10 Lady Gaga announced she is devoting her $1 million donation in support of those impacted by the recent hurricanes in Texas, Florida and Puerto Rico and the earthquakes in Mexico, to a specific cause — the mental and emotional well being of children and youth.
Gaga announced on her Born This Way Foundation website she will support Save the Children's Journey of Hope program, which uses a variety of tools to help young people deal with trauma in the wake of natural disasters.
"Through a curriculum that includes cooperative play, discussion, art, meditation, and mindfulness practices, young people learn to recognize and understand their emotions and develop healthy coping skills," Gaga wrote. "Tens of thousands of youth have benefited from the program since it's development in the wake of Hurricane Katrina and Save the Children is working to bring it to hundreds of thousands more in Texas, Florida and Puerto Rico."
The announcement came on World Mental Health Day, and the Fame Monster has invited all of us to step up and consider making a contribution to the Journey of Hope program to support to mental and emotional needs of children.
"Mental health is just as vital to our wellbeing as physical health. That's true for each of us, everyday, but it's especially important for those coping with disaster and recovering from trauma," wrote Lady Gaga. "We must do everything within our power to support the full, vibrant recovery of these communities, from meeting their immediate needs to helping them to rebuild sustainably."
Beyoncé Releases International Day Of The Girl 'Freedom' Video