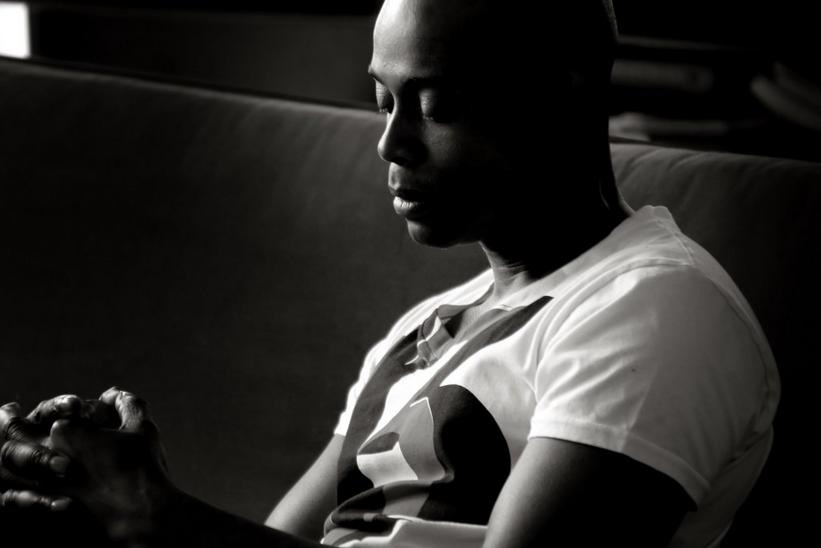 news
Quarantine Diaries: KEM Is Making An Album, Making Breakfast & Being A Dad
As the coronavirus/COVID-19 pandemic continues to rock the music industry, the Recording Academy reached out to a few musicians to see how they were spending their days indoors
As the
coronavirus/COVID-19 pandemic
continues to rock the music industry, the Recording Academy reached out to a few musicians to see how they were spending their days indoors. Today, R&B singer/songwriter Kem shares his Quarantine Diary. His single "Lie To Me" is out now.
[6 a.m.] Get On Up: I get up with my 3-year-old son Kristoffer and we watch Harry Potter or "Blippi" on YouTube. It depends on what kind of mood he's in. Today, it was a Harry Potter kind of a day. Then we did what most dads do with 3-year olds except more than most, our playtime may involve a little more singing. We play with his toy mic and I try to teach him the proper way to hold a mic. That went exactly the way one would expect things to go. We'll try again later. It's not uncommon for us to tussle and roll around on the floor and play with whatever toys grab his attention every few minutes and then it's time to clean up our mess, get dressed and go see what the rest of the family is up to by now. It's just before 8 a.m. which means, it's time to eat.
[8 a.m.] Make Breakfast: I love to cook and breakfast is one of my specialties so I make my way into the kitchen to see what's for breakfast. Sometimes breakfast is light: oatmeal, a banana and a glass of juice. Sometimes it's all the things you'd expect from a good southern breakfast: sausage or bacon, scrambled eggs, grits and toast or a biscuit. Today is one of the lighter days. I have a lot to do so oatmeal or cereal and toast it is.
[9 a.m.] Family Walk Through The Neighborhood: After breakfast, it's time to take our family walk through the neighborhood. I enjoy this time because it gives us a chance to be together and get some exercise at the same time.
I love taking in all of the sounds of nature and seeing all of the beautiful Georgia pines. We live in a lake community and there's something really peaceful about living on the water. Anytime is usually the perfect time to look out on the water and see the reflection of the sun off the water. It reminds me, even in times like this, how beautiful life can be and how great God is.
[10 a.m.] Make Calls, Answer Emails, Run Errands: Lately, there are a lot of calls going out and coming in. I just released my first single in six years so we're in the middle of promotion. I had a conference with my management team. We talk about how to promote a record when there is no travel. I call my business manager; We talk for a few minutes and as I'm talking, I look in my inbox and see hundreds of emails. I answer the ones that seem most urgent. The others … I'll get to … eventually. I forgot we needed a couple of things from the store. I make a quick run to the store and I'm back just in time to get into the lab and work on some more music.
[10:45 a.m.-6:30 p.m.] In The Studio: Playtime with the kids, check. Breakfast, check. Family walk and exercise, check. Important calls and emails returned, half check. Paper towels and snacks replenished, check. Now it's time for me to get down to business. I'm working on my upcoming album and this is when I spend time working on polishing the pieces. I already have some great tunes for this album but with everything that's going on in my life and in the world right now, there's more to be said. I'm in my groove. I'm getting it done. When I'm writing and making music time just seems to fly by. Being confined to the house has given me the time and space to create.
I'm grateful, but sometimes it's more challenging than others because at home even though I'm down in the basement in my studio, I'm still daddy and husband first. From time to time duty calls, a diaper needs to be changed or a kid needs to be fed and creating has to be put on hold. Today was a good day creatively. I feel like I put some good work in and now it's time for dinner.
[6:30 p.m.-7:30 p.m.] Dinner Time. Enjoyed a wonderful dinner prepared by my beautiful wife Erica and caught up with the family. A lot happened while I was down in the studio and I love hearing about what everyone has been up to. I also get my "Honey Do" list for tomorrow from Mrs. Owens. Cool.
[7:30 p.m -8 p.m.] Bedtime for The Kids. It's time to get the kids in bed. They've already left the table; baths have been had and everybody is clean and sort of happy. Not everyone is happy it's time to go to sleep, but my wife and I work together to put the kids to sleep. I wish I could go to sleep too but I've still got work to do.
[8 p.m. -10 p.m.] Back To The Studio (overdubs/editing.) All is quiet on the home front and it's time for me to get back in the lab. I've got some overdubs and editing I want to get done tonight while I'm still in the groove. I put a couple more hours in and now it's time to call it a night.
If you wish to support our efforts to assist music professionals in need, learn more about the Recording Academy's and MusiCares COVID-19 Relief Fund.
If you are a member of the music industry in need of assistance, visit the MusiCares website.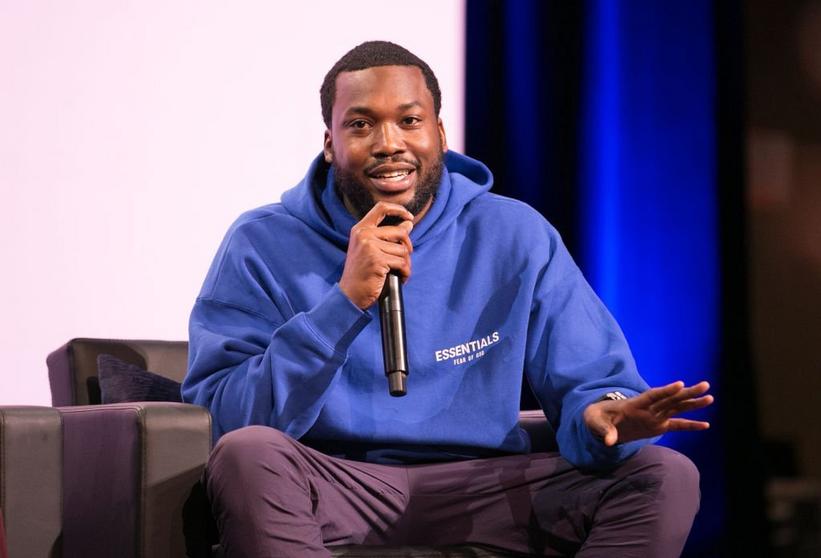 Photo: Brian Stukes/Getty Images
news
Jay-Z And Meek Mill's REFORM Donates Surgical Masks To Vulnerable Prison Population
The Centers for Disease Control and Prevention says correctional facilities are particularly vulnerable places for COVID-19 to spread
GRAMMYs
/
Apr 7, 2020 - 05:01 am
Jay-Z and Meek Mill's criminal justice reform organization REFORM has donated roughly 100,000 surgical masks to correctional facilities including in the states of New York, Tennessee and Mississippi.
The organization said it donated 50,000 masks to New York City's Rikers Island Correctional Facility, 40,000 masks to the Tennessee Department of Correction and 5,000 to Mississippi State Penitentiary. Spin reports that an additional 2,500 masks were sent to a Rikers medical facility.
The Centers for Disease Control and Prevention says correctional facilities are particularly vulnerable places for COVID-19 to spread.
"Incarcerated/detained persons live, work, eat, study, and recreate within congregate environments, heightening the potential for COVID-19 to spread once introduced," according to the CDC. Other vulnerabilities include the fact that incarcerated people, for the most part, can't leave and, depending on the size of the facility, space for someone to medically isolate could be limited.
"We need to protect vulnerable people behind bars & GET THEM OUT!" REFORM said in a tweet. The organization sees this as a threat to public health and said on its website that it is working with experts and advocates "to develop a set of common-sense recommendations that would make us all SAFER."
They also announced on Twitter that they helped the South Carolina Department of Corrections locate 36,000 masks for their population.
Across the nation, COVID-19 cases have been popping up in correctional facilities, including North Carolina, Florida and Tennessee.
'Bitches Brew' At 50: Why Miles Davis' Masterpiece Remains Impactful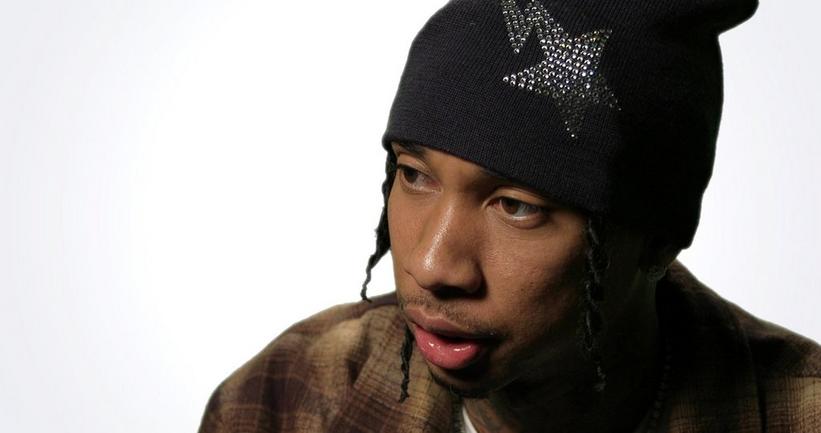 news
Tyga Talks Inspiration Behind "Go Loko" & Collaborating With L.A. Rappers Like YG
"Growing up in L.A., it's a really big culture here, Mexican culture," the rapper said. "So we really wanted to do something to give back to the culture."
GRAMMYs
/
Jun 8, 2019 - 04:16 am
Tyga's latest collab has him paying tribute to Los Angeles' large Mexican community. The rapper is featured on fellow L.A. rapper YG's leading single, "Go Loko" off his latest album 4REAL 4REAL and when asked about his take on the song, he says much of it was inspired by Mexico's cultural impact.
"Growing up in L.A., it's a really big culture here," he said. "Even YG could tell you, he grew up around all Mexicans, so we really wanted to do something to give back to the culture."
The video features visuals and symbolisms inpired by the Mexican community, including mariachi, but also by the Puerto Rican community (you'll easily spot the boricua flag). The song also features Puerto Rican rapper Jon Z. Tyga mentioned the diversity of Latinos on the different coasts and wanted to make a song that also celebrates the different Latin cultures in the country. "We wanted to do something different to kinda try to bring all Latins together," he said.
Watch the video above to hear more about the song and the vibe when he joins forces with other L.A. rapppers.
How A California Fire Affected Tame Impala's Much-Awaited Next Album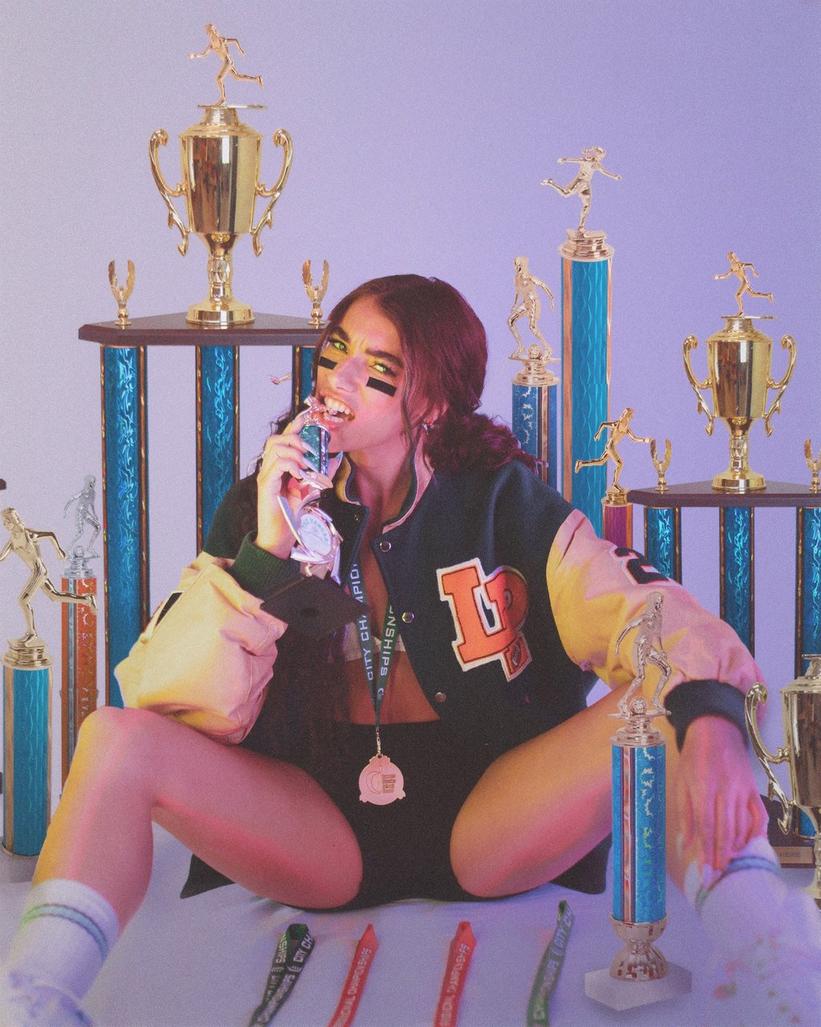 news
Quarantine Diaries: ARI Is Cuddling With Her Cat, Making Her Own Tea & Preparing For Her Debut 'IDIOT GRL' EP Release
As the coronavirus/COVID-19 pandemic continues to rock the music industry, the Recording Academy reached out to a few musicians to see how they were spending their days indoors
As the coronavirus/COVID-19 pandemic continues to rock the music industry, the Recording Academy reached out to a few musicians to see how they were spending their days indoors. Today, rising singer/songwriter ARI shares her quarantine diary. ARI's debut IDIOT GRL EP is out Aug. 14.
[9:40 a.m.] A late start to the day. I just woke up to my cat Malakai licking my face and snuggling under my chin, desperate for cuddles. I reluctantly gave in before diving into my morning routine, which starts by going through all of the daily news on my Snapchat feed to see what's going on in the world.
[11 a.m.] Just out of the shower and into the kitchen for the usual: tea and avocado toast. I don't typically like tea or coffee, but I had this amazing tea from Starbucks once and fell in love with it. I ended up finding the recipe and making it myself, and to be honest, I like my version better. Once I boil the kettle, I start part two of my morning "meditation": watching one of my favourite shows while I respond to emails. With the IDIOT GRL EP coming out next week, I can tell you there are a TON of emails. I turned on "Gilmore Girls" (my guilty pleasure) and opened up my laptop to go through my calendar.
[1:45 p.m.] Recording session time. Zoom calls have become my everyday life. It's crazy to think that this time last year, you could actually be in a room with people. Now the most social interaction I get is virtually. On the positive side, I get to set up my little home studio from the comfort of my own bed and I find the sessions to be really productive with no outside distractions.
[3:30 p.m.] Malakai is meowing at my door. As I try to sing over him, eventually I can't ignore his cute little voice. We take a quick break and I have a little playtime with him. I can hear my song playing in the living room—it still weirds me out hearing myself. My guess is my roommate aka my manager is sending off final approval for the "IDIOT GRL" music video, which comes out the same day as the EP. Super excited for everyone to finally see it!
[6:00 p.m.] Time for dinner. It may just be my favourite part of the day. During my session, my roommate cooked us some delicious pasta. We eat dinner together every night, which is really nice. Usually, after dinner, we wind down and watch TV, but we decided to try doing an arts and crafts project tonight. I watched this TikTok video of a DIY way to make music plaques. You take a screenshot of a song on Spotify and use a marker to trace out the name of the song, artist, play button, etc. Once that's done, you simply add the album artwork of your choice, frame it, and voila! I thought it would be a cool idea to make a wall of each of the songs off of my EP.
[9:00 p.m.] After an eventful day, I decided to go watch a drive-in Maple Leafs game (wearing a mask, of course). My sister works for the TSN network and started hosting drive-in game nights to promote the network and social distancing events. I'll admit, I'm not the biggest hockey fan, but I'll never pass up an opportunity to spend time with my family.
[11:30 p.m.] I finally get home and hop straight into bed. I feel like I haven't spent much time on Instagram today, so figured I'd open it up before getting some shuteye. I launched the pre-save link for the EP today and told my followers that I would DM anyone who pre-saved it and sent me a screenshot. I always love getting to interact with my fans and I can't tell you how grateful I am to see how excited people are for my debut EP. It's a great feeling to end the day with.
Kiana Ledé Talks Opening Up On 'KIKI,' Lucky Daye Collab & "Urban" Term | Up Close & Personal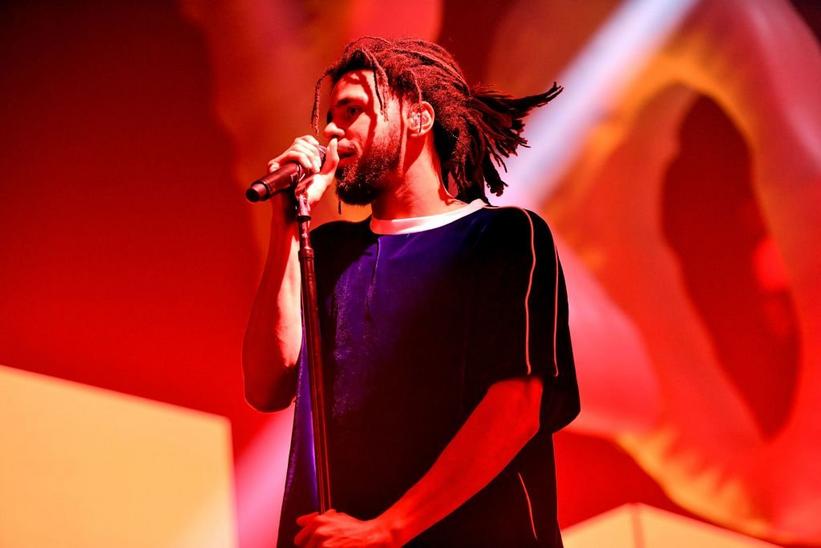 Photo: Scott Dudelson/Getty Images
news
Dreamville Festival 2020 Is Officially Canceled Due To COVID-19
The second annual music festival from J. Cole's Dreamville Records squad and friends was first postponed from April until August, and will now have to wait until 2021
GRAMMYs
/
May 19, 2020 - 02:27 am
Dreamville Festival has announced they are canceling their 2020 event due to public safety concerns caused by coronavirus. The second annual edition of the one-day music fest, hosted by J. Cole and his talent-filled Dreamville Records, was originally slated to take place on April 6 at Dorothea Dix Park in Raleigh, N.C., but was rescheduled to Aug. 29 after the pandemic struck the U.S.
Like countless other events that were set to take place this year, it will now have to wait until 2021. Dreamville says all 2020 ticket holders will be receive refunds soon.
Selena XXV - Veinticinco Años Tribute Concert Canceled Due To COVID-19
"After much deliberation and careful monitoring of the current situation, we have decided to cancel Dreamville Festival 2020. Although we originally hoped it would be possible to bring you the festival this August, the ongoing uncertainty regarding the COVID-19 pandemic has made this timeline no longer possible. This decision has been extremely difficult to make, but the safety of our fans, artists, and staff is always our top priority, and nothing will ever take precedence over your well-being," the organizers wrote in a statement shared across their social channels and on the fest's website.
The message also shared details on refunds, noting that all tickets purchased online will automatically be refunded to the original payment method, beginning this week. Fans who bought physical tickets from official points of purchase can request a refund here.
"Thank you for your patience and understanding as we navigate this. Please stay safe, healthy, and sane so we can reunite with you in 2021," the statement added.
Watch: J.I.D Talks Lollapalooza Debut, Working With J. Cole & Dreamville, New Music & More
According to Pitchfork, the debut Dreamville fest also faced unforeseen setbacks; it was originally set for Sept. 15, 2018 at Dorothea Dix Park but was pushed to April 6, 2019, due to Hurricane Florence. The 2019 event featured performances from Dreamville head Cole and labelmates J.I.D, BAS and Ari Lennox, as well as SZA, Big Sean, 21 Savage, 6LACK, Rapsody, Nelly and other heavy-hitters in hip-hop and R&B.
No artists have been revealed yet for the second edition of the fest.
The Dreamville squad earned their first two collective GRAMMY nominations at the most recent 62nd GRAMMY Awards; for Best Rap Album for the collaborative Revenge Of The Dreamers III and Best Rap Performance for one of its singles, "Down Bad." Cole earned a total of five nods, including for his work on that project, and took him his first GRAMMY win for his feature on 21 Savage's "A Lot."
Dreamville's Lute Drops New Single And Video, "GED (Gettin Every Dolla)"