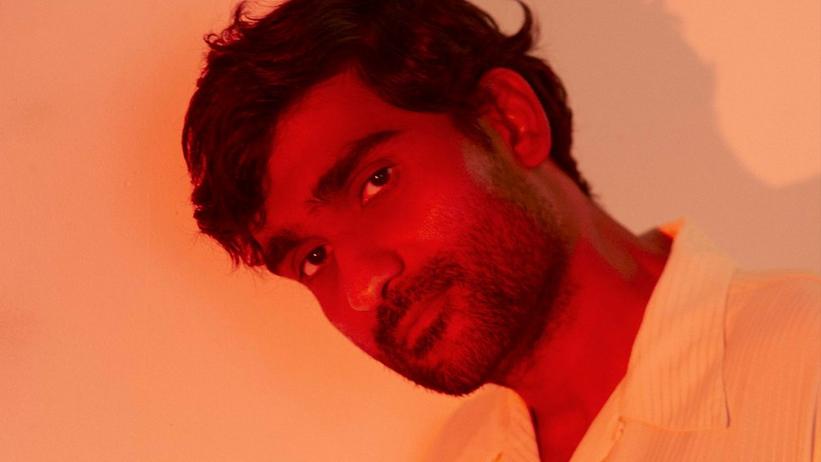 Prateek Kuhad
Photo: Michael Schmelling
video
Herbal Tea & White Sofas: Prateek Kuhad Shares His Old Fashioned Recipe That Would Make Don Draper Proud
Singer/songwriter Prateek Kuhad started ordering old fashioneds after watching 'Mad Men.' Now, they're his go-to drink on the road.
GRAMMYs
/
Aug 22, 2022 - 05:00 pm
When he was in college, Prateek Kuhad was a huge fan of the TV show Mad Men, the 1960s-era period drama that follows advertising executive — and big-time whiskey fan — Don Draper. That's how Kuhad first got the idea to start ordering old fashioneds while he was out at bars — and now, years later, it's still his drink of choice.
"I think it's the safest thing to get at any bar. Most places make really good old fashioneds," the singer says, explaining why the drink is an especially good choice for when he's on tour.
In this episode of Herbal Tea & White Sofas, Kuhad says that a little bit of liquor is an important part of his pre-show ritual. "Me and my band like to have a drink before, just to calm our nerves," he explains. "So for that, we usually have a bottle of whiskey."
Along with a nice cocktail, Kuhad also has to make sure he has some provisions to munch on during grueling tour days. "I'm all about snacks. It's the first thing that I do when I start on tour, is just hit a nice grocery store or something and get a bunch of stuff," he adds.
If your tour rider budget doesn't allow for an on-the-road bartender, you've got to pick up some drink-making skills of your own — and Kuhad has become an expert at crafting an old fashioned that would get even Don Draper's seal of approval. In the video above, Kuhad demonstrates his technique for making the perfect concoction with its core ingredients: simple syrup, Angostura bitters, an orange twist, and — of course — whiskey.
Press play to watch the singer-songwriter's complete old fashioned recipe, and keep checking GRAMMY.com for more episodes of Herbal Tea & White Sofas.
Fatou Samba, K-Pop's First African Idol, On Creating A Multicultural Musical Landscape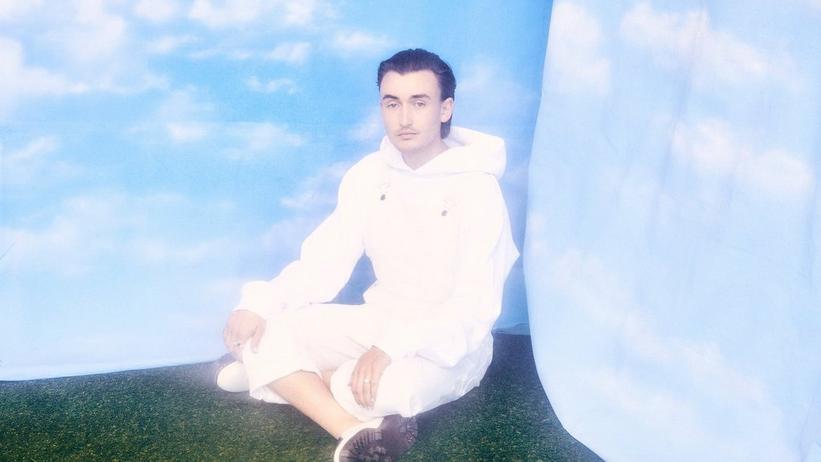 video
Herbal Tea & White Sofas: How Gnash Promotes Joy & Stays Healthy On Tour
Pop singer/songwriter gnash details the five things he always needs with him on the road — as well as the one thing he wishes he could always have before every show.
GRAMMYs
/
May 8, 2023 - 05:16 pm
When gnash is on tour, it's important for him to have items that will keep him in tip-top shape — and it's not much different than his daily routine on or off the road.
"My current tour rider is what I do on a daily basis here at home," he reveals in this episode of Herbal Tea & White Sofas. 
While four of the five items he mentions are food or beverages, gnash has one tour essential that helps him create and capture fond memories: a disposable camera. As he explains, not only are they simple, but they're more efficient — a win-win while traveling the world.
In gnash's eyes, shows are as much about sparking joy as they are about the music. That's why he wishes that he could also consume "a little bottle of pure love" before each show.
"When you're going out on stage — in person, in front of people — that's a really, really raw form of expression and joy," he adds. "There's a big obsession in the music world with things going viral, but music isn't a virus — it's meant to heal."
Press play on the video above to hear more about gnash's passion for music and tour diet, and check back to GRAMMY.com for more new episodes of Herbal Tea & White Sofas.
Indigo De Souza Knows 'All Of This Will End' — And It's What Makes Her New Album So Meaningful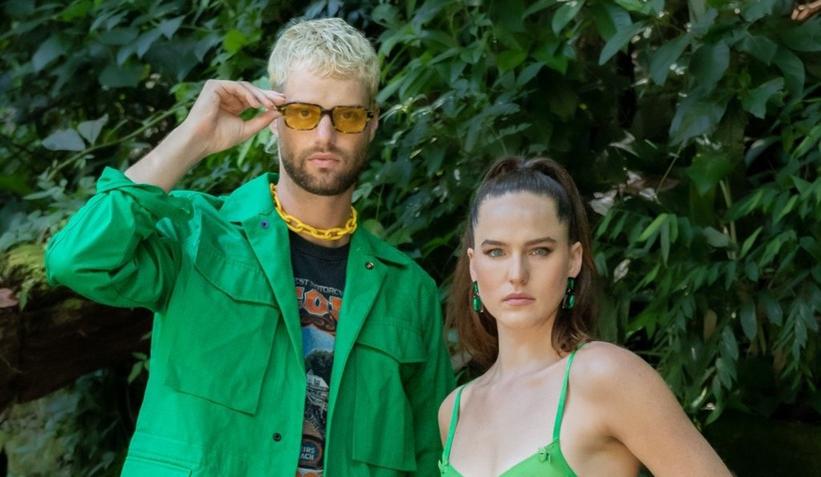 video
Herbal Tea & White Sofas: Sofi Tukker Reveal How Their Keys To Staying Healthy On Tour
The two members of EDM duo Sofi Tukker strive to stay in shape on tour — it's how they fuel their high-energy performances.
GRAMMYs
/
May 1, 2023 - 05:00 pm
After traveling the world together over the past decade, there's one thing EDM duo Sofi Tukker quickly agrees on: staying healthy is the top priority. That's why their tour rider primarily consists of fruits, vegetables and vegan snacks.
"Our rider is filled with things like kale, avocado and olive," Sophie Hawley-Weld explains in this episode of Herbal Tea & White Sofas. "We both have pretty restrictive diets. We're trying to be as healthy as we possibly can be because we want to give out the best energy every night, and traveling for a living is not easy."
Her bandmate Tucker Halpern emphasizes that they always request a trash bag full of ice — a surprisingly disputed item. "The most controversial thing, especially in Europe, is ice," Halpern says. "People will fight you about it!"
Hawley-Weld often opts for a cryo tank, a sensory deprivation tank filled with salt. "I find that to be one of the most recharging things I can do. I think it's polar opposite to what we do on stage."
The duo is also slated to appear at more than 10 music festivals this summer, including the Governors Ball, Bonnaroo, Electric Forest, Lollapalooza, and Osheaga. Sofi Tukker most recently returned to Coachella, where they live-debuted their latest single "Jacaré," a cheeky Portuguese-language single inspired by Hawley-Weld's longtime appreciation for Brazilian culture. 
Press play on the video above to learn how Sofi Tukker stays in shape while on tour, and check back to GRAMMY.com for more new episodes of Herbal Tea & White Sofas.
Inside Tiësto's Pulse-Pounding Musical World: 7 Keys To His Global Superstardom & Journey To New Album, 'Drive'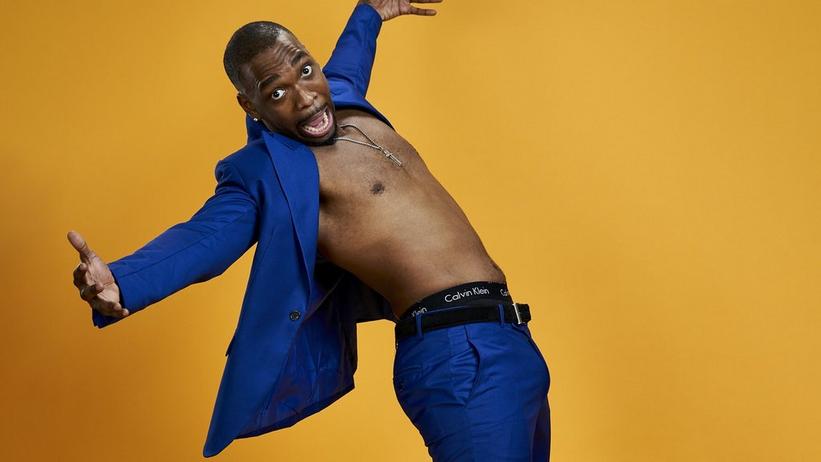 video
Herbal Tea & White Sofas: Jay Pharoah Maintains A Healthy Lifestyle On Tour With These Essential Foods
Comedian, actor and rapper Jay Pharoah shares the proteins, juices and veggies that are always on his tour rider — and as for the rest, he breaks out his signature impression of Barack Obama.
GRAMMYs
/
Apr 24, 2023 - 05:02 pm
While traveling the world as a comedian, actor, and rapper, Jay Pharoah's top priority is maintaining a healthy lifestyle — mainly with a diet of baked chicken, broccoli, gin, grapefruit juice, and beet juice.
"I'm all about health, man. I was an overweight kid, so I'm pretty much scarred," Pharoah explains in this episode of Herbal Tea & White Sofas.
One thing Pharoah emphasizes will never be a part of his tour rider are anchovies due to his severe allergies. "If I have them, I will puff up like Will Smith in Hitch. Or, I would look like a blowfish… after you aggravate the blowfish," he jokes.
He also enjoys an assortment of wasabi almonds and shelled pistachios. "When you eat spicy things, they really do make your metabolism quicker — along with exercise. Don't think you're just going to sit around and watch 'Euphoria,' and then you'll lose weight!" Pharoah laughs.
Pharoah closes this episode with an impression of former president Barack Obama discussing his hypothetical tour rider, which includes cigarillos, his wife's memoir and his daughters' whereabouts.
Press play on the video above to watch Jay Pharoah's hilarious explanation of his tour rider, and check back to GRAMMY.com for more new episodes of Herbal Tea & White Sofas.
Herbal Tea & White Sofas: Fortune Feimster's Tour Rider Includes This Southern Snack Staple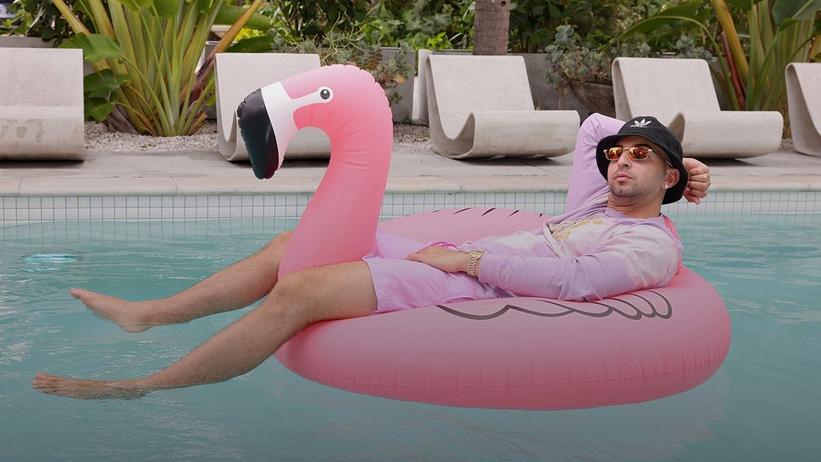 Justin Quiles
Photo: Alexander Tamargo/Getty Images
video
Herbal Tea & White Sofas: Justin Quiles Reveals The Touring Essentials That Remind Him Of Home
While traveling the world, reggaeton singer Justin Quiles always brings tequila, coconuts and plantains to remind him of his home country, Puerto Rico.
GRAMMYs
/
Apr 17, 2023 - 05:22 pm
Hailing from Puerto Rico, reggaeton singer Justin Quiles aims to bring pieces of Latin America with him on tour. At the top of his list are tequila and fruit.
"Actually, I love coconuts. They call me the Coconut Man," Quiles beamed in this episode of Herbal Tea & White Sofas. "[Puerto Rico] is an island, so it's one of the main things we have there. If you want coconut water, you don't even have to buy a coconut. You just go to a palm tree and grab it. Everybody knows how to climb them."
Quiles enjoys coconuts so much that he made them the subject of one his recent singles, "Whiskey y Coco." "[Whiskey and coconut] is something we drink a lot in Puerto Rico," Quiles explained before giving a shout-out to his home country.
Outside of coconuts and alcohol, Quiles also has an appreciation for sweet and fried plantains. "These are important because they're a part of our culture. They go with every meal that we have," Quiles said.
Press play on the video above to learn more about the essential food items that Justin Quiles includes on his tour rider, and check back to GRAMMY.com for more new episodes of Herbal Tea & White Sofas.
2023 Latin GRAMMYs Explained: 4 Reasons To Be Excited About The New Categories & Changes