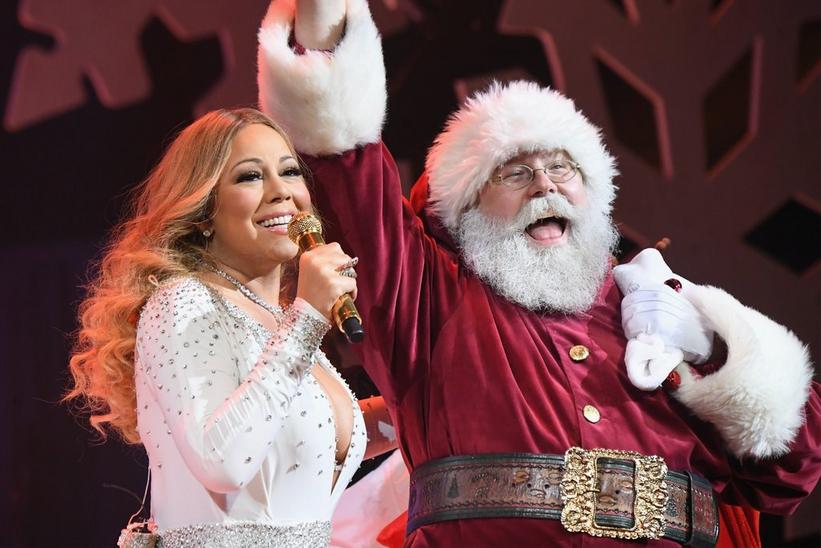 Photo: Jeff Kravitz/FilmMagic/Getty Images
news
Poll: From The Beatles' "Christmas Time (Is Here Again)" to Taylor Swift's "Christmas Must Be Something More," What's Your Favorite Holiday Song?
Now that the pumpkin-pie hangover has lifted and we're all back to work, it's time for the burning question of the holiday season — what's your favorite Christmas song?
GRAMMYs
/
Dec 1, 2021 - 02:31 am
Christmas music may be an acquired taste, but there's one underrated thing about the yuletide canon — it's fluid, mutable and elastic.
Sure, you've got the usual chestnuts like "Little Drummer Boy" and "Jingle Bells," and those aren't going anywhere.
But why can't Joni Mitchell's downcast "River," which is evocatively set against a wintry backdrop, join the party? Or Leonard Cohen's "Dress Rehearsal Rag," with its reference to Santa Claus wielding a razor? What of Big Star's "Jesus Christ," a quaalude-fueled Christmas hallucination from their disheveled 1978 masterpiece Third/Sister Lovers?
This holiday season, let's celebrate the stone-cold classics, like Mariah Carey's "All I Want For Christmas is You," as well as some less-heralded entries by B.B. King, the Pretenders, Low, and more.
Check below for this year's Christmas music poll and let us know of your favorite holiday song. The poll closes on Dec. 14, so don't delay!
Shirley Caesar, The Muppets, B.B. King: 7 Christmas Albums That Won A GRAMMY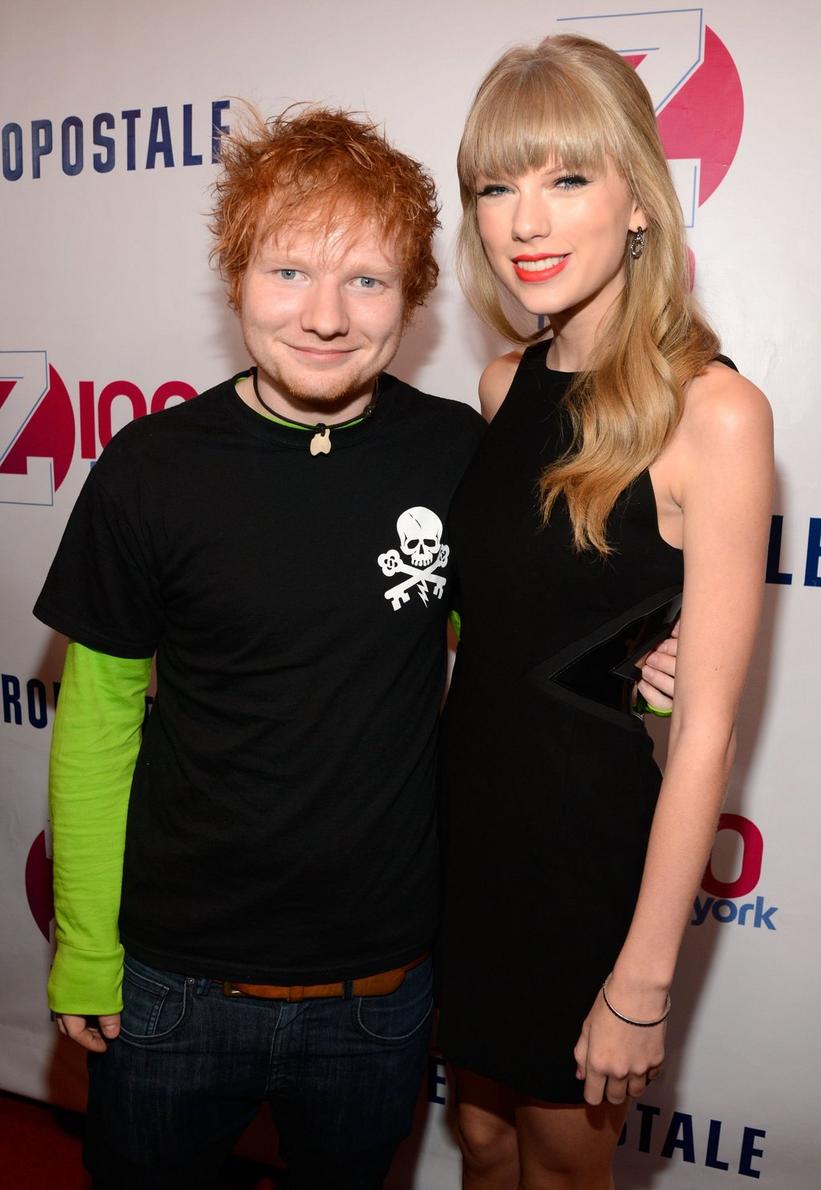 Ed Sheeran and Taylor Swift
Photo: Kevin Mazur/Getty Images
news
FYI/TMI: Are Taylor Swift And Ed Sheeran Getting Together?
Rumors surface that the two are in a red-hot relationship; Sony/ATV Music Publishing named top publisher of fourth quarter in 2012
GRAMMYs
/
Dec 3, 2014 - 05:06 am
(In an effort to keep you fully informed, and fully entertained, below we present today's FYI and TMI — news you need and news that's, well, sometimes needless….)
FYI …
Sony/ATV Claims Top Publisher In Q4 2012
Sony/ATV Music Publishing, which in June 2012 acquired administration of EMI Music Publishing, was the top publisher in the fourth quarter of 2012 based on its 25.8 percent share of the top 100 songs during the period, according to figures released by Nielsen BDS. No. 2 was Kobalt Music Group (16.5 percent share), followed by Universal Music Publishing Group (15.9 percent share), Warner/Chappell Music (14.2 percent share), and BMG Chrysalis (5.3 percent share).
TMI …
Swift Getting Together With Sheeran?
Taylor Swift may never be getting back together with a few people — like, ever — but that isn't stopping her from joining "The A Team." According to a report, Swift and GRAMMY-nominated singer/songwriter Ed Sheeran were reportedly seen together at a hotel in late February. Adding more red-hot fuel to the fire, Sheeran collaborated with Swift on her latest album, Red, the name of which is also a tattoo on Sheeran's left arm. Since Swift and Sheeran supposedly dated briefly last spring, maybe they are, like, getting back together.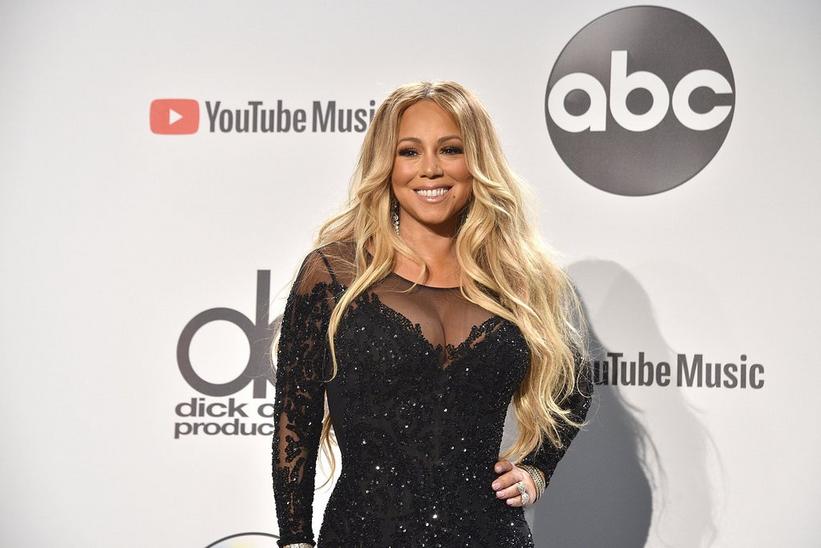 Photo: David Crotty/Getty Images
news
Mariah Carey Tells Fans Fire Music Is Coming With New Album 'Caution'
The sultry R&B/pop superstar has announced she will release her 15th studio album next month – what will she bring us this time around?
GRAMMYs
/
Oct 17, 2018 - 05:39 am
Never one to do things quietly, the GRAMMY-winning R&B/pop diva with the angelic voice Mariah Carey came boldly onto the scene in 1990 with her GRAMMY-nominated debut self-titled album. At the 33rd GRAMMY Awards she took home her first two wins: Best New Artist and for Best Pop Vocal Performance, Female for "Vision Of Love," which she performed on the GRAMMY stage. The song was the album's first single and Carey's first No. 1 song. Since taking center stage at the beginning of the '90s the star hasn't looked back, releasing 13 studio albums and plenty of hits over the years. Four years after the release of her last album, she has announced that her next one is a month away. What will she serve up on her 15th LP?
The star recently shared on Twitter that her latest album is called Caution and will be released on Nov. 16, 2018. We first got a hint of a new album on Sept. 13 when she announced an album was in the works and released the lead single, "GTFO." The album's second single, "With You," followed on Oct. 4.
On "GTFO" she confidently asks a soon-to-be-ex lover "How 'bout you get the f* out?" in breathy vocals over a slow, melodic beat by GRAMMY-winning producer Nineteen85. "With You" feels like a classic Carey R&B love song with her angelic vocals backed by snapping and a melodic slow jam groove produced by hip-hop beat maker DJ Mustard, who lets her voice shine on an uncharacteristically mellow track for him. These songs hint that her latest release will give us songs that not only showcase her incredible vocal range and versatility, but also give us both nostalgia-inducing tracks as well as radio-ready hits.
"GTFO" gives us a taste of some of the new flavor that she is bringing to her new album, singing the song's coy lyrics completely in more-understated breathy vocals without belting any big high notes, not even during the chorus. It's a catchy, playful breakup song, as she confidently sings "get the f* out/how 'bout you take your tings and be on your merry way?/Fly off with the wind, bye bye baby/How 'bout you scusami, Mimi'll call you a valet."
The song was co-written and co-produced by Jeff Jefferies aka Nineteen85, who is half of OVO R&B duo dvsn and is responsible for producing some of Drake's biggest hits, including the GRAMMY-winning mega-hit "Hotline Bling." On the Drake's song "Emotionless" from his latest album, Scorpion, he samples Carey's lyrics from remixed classic hit "Emotions." Hopefully Jefferies has some catchy hits up his sleeve for Carey, and maybe even brings in some OVO artist surprises.
Carey has released some great collabs over the years, a majority with R&B and hip-hop artists, including Boyz II Men on heartfelt slow jam "One Sweet Day" from 1995's Daydream and Jay-Z on the upbeat classic belter "Heartbreaker" from 1999's Rainbow. We can only hope that the new album will offer some new, soon-to-be-classic hits with some of our other favorite artists.
Her most recent album, Me. I Am Mariah… The Elusive Chanteuse, released in 2014, had more collab tracks than usual for her, which could perhaps point towards some hot features on Caution. The deluxe edition of the 2014 album had six songs with other artists, including rappers Nas, Fabolous, Wale and R. Kelly as well as R&B singers Miguel and Mary J. Blige. The album's lead single, "Beautiful," has Miguel and Carey singing a soulful, feel-good duet, while "Dedicated" features a bounce-y, electronic-infused hip-hop beat with a verse from Nas. Seeing that she worked with big-time hip-hop producers on the new album's lead singles, we can only hope that they not only offered their production genus to more of the tracks, but perhaps brought some of their friends into the studio as well.
Fans only have to wait a month for the full dose of new music from Carey, but until then we will send our prayers to the music gods that the album will feature all of our dream collabs, perhaps some old and new friends, and offer up some new favorite songs, with some to slow dance to and others to belt out in the shower.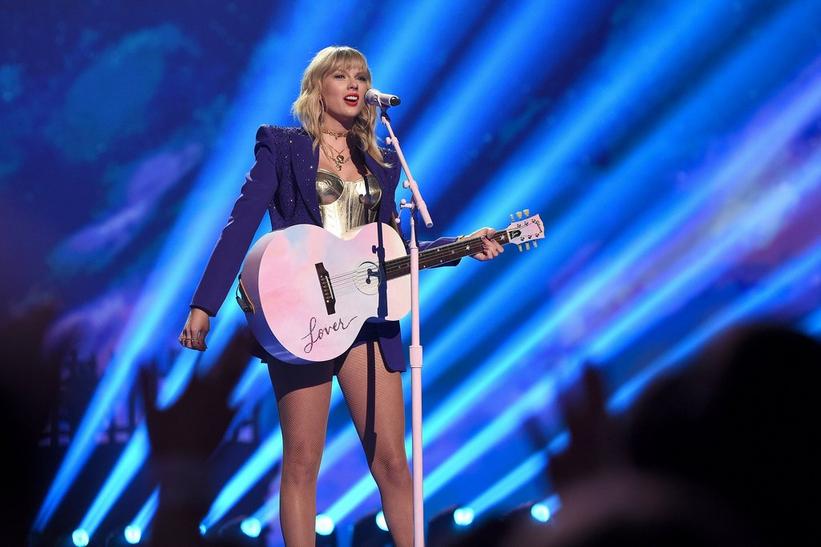 Photo: Dimitrios Kambouris/VMN19/Getty Images
news
Taylor Swift Plots 2020 World Tour With U.S. Dates For Lover Fest East & West
Following dates in Europe and South America, Swift will land in the U.S. for Lover Fest East and West, where the pop star will open Los Angeles' brand new stadium
GRAMMYs
/
Sep 18, 2019 - 02:38 am
Taylor Swift will be spreading the love in support of her hit album Lover.in 2020, but it may or may not be in a city near you. The GRAMMY winner announced plans for her summer 2020 tour in support of her seventh studio album, including two shows each in Foxborough, Mass. and Los Angeles for Lover Fest East and West respectively as the only four U.S. dates announced so far.
The Lover album is open fields, sunsets, + SUMMER. I want to perform it in a way that feels authentic. I want to go to some places I haven't been and play festivals. Where we didn't have festivals, we made some. Introducing, Lover Fest East + West! https://t.co/xw6YMN38WE pic.twitter.com/IhVPQ8DMUG

— Taylor Swift (@taylorswift13) September 17, 2019
The tour kicks off in Belgium on June 20 and hits festivals in seven European countries before heading to Sao Paulo, Brazil on July 18 then heading to U.S. Swift will then present Lover Fest West with back-to-back Los Angeles July 25 and 26 at the newly named SoFi Stadium. The concerts will serve as the grand opening of the much-anticipated NFL venue. The tour will wrap a double header at Gillette Stadiuim in Foxborough July 31 and Aug 1
"The Lover album is open fields, sunsets, + SUMMER. I want to perform it in a way that feels authentic," she tweeted. "I want to go to some places I haven't been and play festivals. Where we didn't have festivals, we made some. Introducing, Lover Fest East + West!"
Lover was released Aug. 23 and debuted at No. 1 on the Billboard 200. Her sold-out tour for her previous album, 2017's Reputation, was the highest grossing U.S. tour ever, breaking her own record.
Tickets for the new dates go on sale to the general public via Ticketmaster on Oct. 17.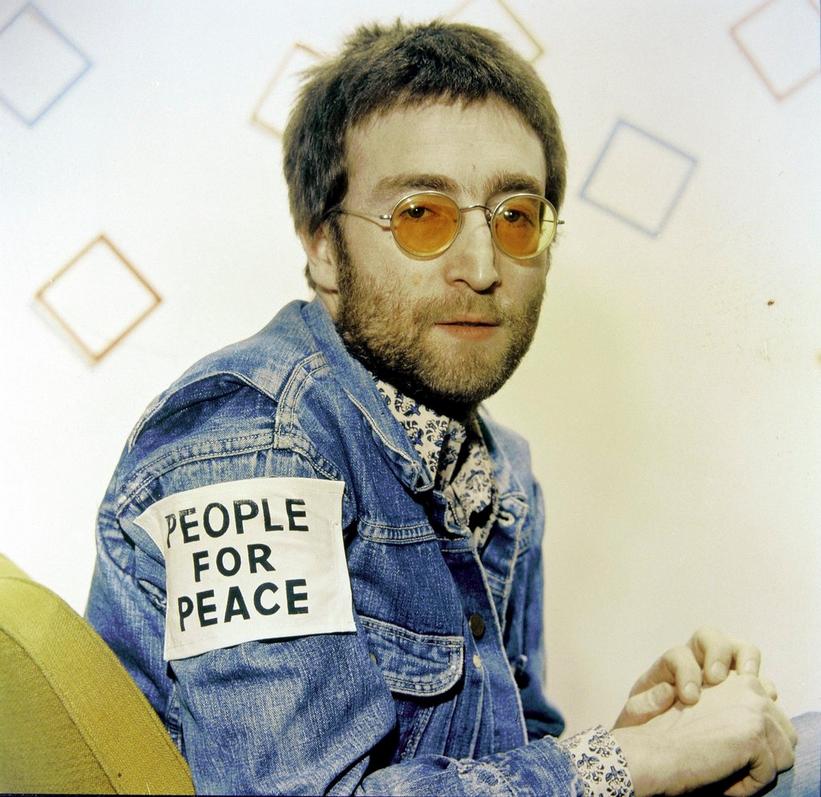 Photo: Ron Howard/Redferns
list
John Lennon, Sting, Alicia Keys: 7 Songs For Starting Over In 2018
With hits from Leonard Cohen, the Byrds, Nina Simone, and more, find the motivation for a brand-new you this New Year
GRAMMYs
/
Jan 4, 2018 - 11:12 pm
Each New Year offers the opportunity for a fresh new start, whether you're looking to wash away the sins of the previous year or reinvent a better future that follows your ultimate dreams. Starting over isn't an easy task, but we have one recommendation that will help motivate you: music.
Don't be a fuddy duddy. Kick-start 2018 with this playlist of seven songs all about starting over, including hits from John Lennon, the Byrds, Sting, and Alicia Keys, among others.
1. The Byrds, "Turn! Turn! Turn!"
Starting with its lyrics, "To everything (turn, turn, turn)/There is a season," this GRAMMY Hall Of Fame classic is a great reminder that everything is always changing anyway, so now is as good a time as any to give something new a chance. The composition was written by Pete Seeger in the late 1950s, but the lyrics come almost verbatim from the Book of Ecclesiastes in the Bible. The song didn't hit it big until the Byrds got their turn at it in 1965. Reportedly, it took Roger McGuinn & Co. 78 takes to perfect their folk-rock arrangement.
2. Leonard Cohen, "Anthem"
GRAMMY winner Leonard Cohen had a knack for poetry powerful enough to move mountains, and his "Anthem" is one such gem. This 1992 tune about embracing imperfection and marching forward in the face of adversity contains one of Cohen's most-quoted lines: "Ring the bells that still can ring/Forget your perfect offering/There is a crack, a crack in everything/That's how the light gets in." And we'll leave you with one final line from the master that encapsulates starting over: "The birds they sing, at the break of day/Start again, I heard them say/Don't dwell on what has passed away/Or what is yet to be."
3. Gil Scott-Heron, "I'm New Here"
Taken from his 2010 album of the same name, "I'm New Here" came near the end of Gil Scott-Heron's storied life. The album saw Scott-Heron, according to Drowned In Sound's Robert Ferguson, "pick over the bones of his life, acknowledging the hard times and his own mistakes, but standing proud of all they have led him to become." Embodying this sentiment accompanied only by an acoustic guitar, Scott-Heron's bluesy, semi-spoken "I'm New Here" brings out the poignancy of change. Its key lyric, "No matter how far wrong you've gone/You can always turn around," is something to keep in mind year-round, let alone January.
4. Alicia Keys, "Brand New Me"
Alicia Keys went full bore on the empowering messages of her 2012 album, Girl On Fire — the Best R&B Album winner at the 56th GRAMMY Awards — including the track, "Brand New Me." Co-written with singer/songwriter Emeli Sandé, the soft pop/R&B ballad describes growing as a person and becoming a brand-new version of yourself. "Brand new me is about the journey it takes to get to a place where you are proud to be a new you," Keys wrote on her website at the time of the song's release.
5. John Lennon, "(Just Like) Starting Over"
A quintessential start-anew song, former Beatle John Lennon included "(Just Like) Starting Over" on his GRAMMY-winning 1980 album, Double Fantasy. "(Just Like) Starting Over" was the album's first single because Lennon felt it best represented his return following a five-year hiatus from music. It's also a love song, but the theme of starting over has a universal resonance "It's time to spread our wings and fly/Don't let another day go by my love/It'll be just like starting over." It became Lennon's second chart-topping single in the U.S., reaching No. 1 after his death on Dec. 8, 1980.
6. Nina Simone, "Feeling Good"
"It's a new dawn/It's a new day/It's a new life for me/I'm feelin' good." Could you ask for better lyrics for embarking on a new journey? Nina Simone recorded her version of "Feeling Good," which was originally written for the musical "The Roar Of The Greasepaint — The Smell Of The Crowd," on her 1965 album I Put A Spell On You. While artists such as Michael Bublé, John Coltrane, George Michael, and Muse subsequently covered it, no alternative is quite as powerful — or soulful — as Simone's.
7. Sting, "Brand New Day"
Sting's "Brand New Day" has a lesson for inspiring motivation to start the New Year with fresh eyes: "Turn the clock to zero, buddy/Don't wanna be no fuddy-duddy/We started up a brand new day." The bright, catchy pop tune and its namesake 1999 album resonated with fans, landing it at No. 9 on the Billboard 200. The track (and album) earned Sting GRAMMYs — Best Male Pop Vocal Performance and Best Pop Album — at the 42nd GRAMMY Awards.