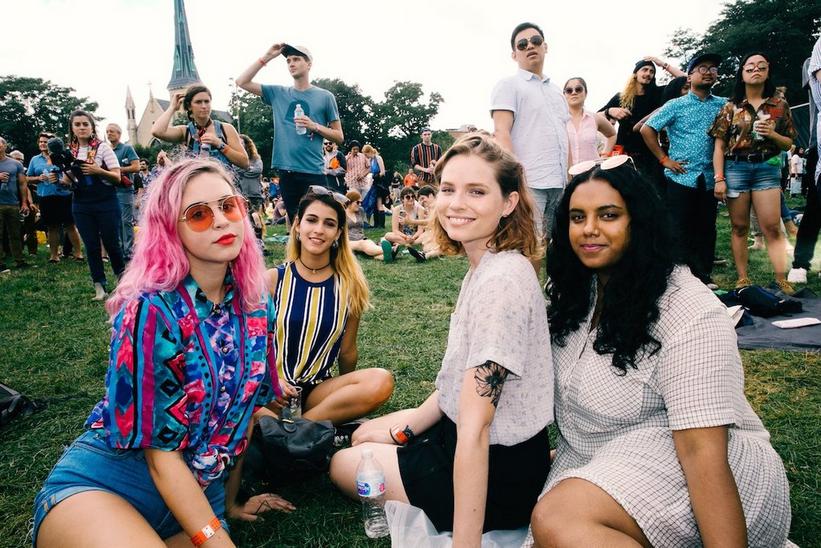 news
Pitchfork Fest's Adam Krefman On Lineup Diversity, Reasonable Prices & More
One of the most known festivals in the city, Pitchfork fest 2019 will be the place to see the first full North American performance of Belle and Sebastian's 'If You're Feeling Sinister' and a 60th anniversary performance by the Isley Brothers
GRAMMYs
/
May 27, 2019 - 07:56 pm
For 14 years,
Pitchfork Music Festival
has brought a range of new and emerging music to its lineup and while internationally recognized, has kept its festival vibe as Chicagoan as it can—its one of the reasons the fest tries to keep its prices as reasonable as possible.
One of the most known festivals in the city, Pitchfork Fest 2019 will be the place to see the first full North American performance of Belle and Sebastian's
If You're Feeling Sinister
and a 60th anniversary perfromance by GRAMMY-winning musical group, the
Isley Brothers
. Haim,
Earl Sweatshirt
,
Mavis Staples,
Rico Nasty, Kurt Vile,
Ibeyi
and more mae the rest of the
lineup.
The Recording Academy spoke with Adam Krefman, Pitchfork Fest's executive director, festivals and activations, about this year's lineup, how it stands out from the rest, festival deiversity and more.
Pitchfork stands out to me, little different. Tell me how you came up with the 2019 lineup.
Well, I think the reason that you see a lot of the same names out there is because there's essentially two companies that own most of the festivals or have a stake in most of the festivals in the country, Pitchfork being an exception to that. So, some of it is by necessity, honestly. We don't have access to some of the acts that you're seeing everywhere. Granted, I tend to think of it as a good thing because then we don't end up with a lineup that looks the same as every other festival out there. We tend to be able to, just in the booking process, be able to figure out what artists are touring where and what other festivals are going to start to look like, so we do try to steer a little bit away from that, if we can.
There's probably 35 considerations when you're booking a lineup and that's a major consideration, but I think our first consideration is really just making sure that we're really reflecting the website and reflecting what Pitchfork is well, as a festival. And then also, we're reflecting what we know people in Chicago or what we think people in Chicago want to see this summer.
I mean, absolutely, you have the Isley Brothers, who are celebrating their 60th. That's pretty dope.
Yeah, you're probably not going to see that on another festival lineup, which is definitely part of what we want to do. And then the other part goes back to the block party roots of the festival, which is you want to appeal to a wide swath of Chicagoans and multiple generations. And [with] the Isley Brothers, it's going to be a great party. Everyone's going to be out there dancing and that is what you want to do on a Saturday night.
Is there an act or experience that you're most excited about, personally?
That's a great question. It's like asking you to pick a favorite child. I've been listening to Parquet Courts' album from last year,
Wide Awake
, a lot, and my kids are dancing to it a lot and my kids are very young, so it has become like our kitchen dance party soundtrack. So that one I am really, really looking forward to. I think that
Neneh Cherry
is something that's fairly rare and exciting and is flying under the radar right now, weirdly, because she's been around for long time. And then, Stereolab. We have Stereolab's first show in North America in over a decade, and that's going to be really special.
There's been talks about gender and diversity, I know Pitchfork published the whole report on it. How are you as a festival navigating gender and diversity inclusion?
I guess, we know that it's a priority for our audience, it's certainly a priority for the editorial staff at Pitchfork, and it's a priority for our team, for the festival team. So kind of starting from there, just know that it is priority, it means a lot. It's not like an empty, sort of, "Yeah we'll do that by 2025," or whatever. It's also just not that hard to actually do, at least in terms of the type of booking that we do, which tends to be very open-minded anyways, in terms of it's a fairly large tent, in terms of like genre-inclusive and we tend to be able to book a lot of relatively experimental music that might not work at other festivals. So, I mean, I think your question was: How do we navigate it? If you start from the place of it being a priority, it turns out it's not that difficult to actually do.
I don't know, I guess I can't speak for other festivals, but when we had the opportunity to book HAIM and it's, as far as I know, it's their only show this year, that was a no-brainer. That's like one of the biggest things that we've had a chance to book. And then, Robyn, it was kind of equally a no-brainer. I think, she's just announced Austin City Limits, but, other than that, she isn't at another major U.S. festival, so it was another thing that was like how could we possibly not do that? Especially after she was kind of quiet for seven years and then came out with Honey last year, and our audience just love her, it was a total no-brainer.
So, I don't know, I mean and then you kind of keep going down the line on a lot of our lineup and I can kind of say that about almost anyone. It's not to say that our lineup won't be 40 percent women next year or something like that, but I think that being in the neighborhood of a balanced lineup gender-wise is, it really should be the norm. And I don't know why it isn't. There doesn't seem to be a compelling business reason why it isn't.
Are there any challenges to bringing diversity to Pitchfork's lineup?
It's weird, it's going to sound like glib or something, but I don't think that there are massive challenges to it. I think that there might be some institutional issues with it, where a lot of the bookers and agents are men, and so, maybe there's an unconscious bias thing happening. But, again, I can't really speak to that. We start from a place of knowing that it's a priority for us, we just ... I feel really great about the lineup we booked this year, gender and ethnicity aside, I think it's going to do really well for us, and I think it's going to be a great year. So, I don't know. I don't have a good answer for why there would be industry-wide challenges for it. It doesn't make sense to me.
Do you feel a specific kind of pressure to reflect the diversity of the industry in your lineup because you are attached to a journalistic publication?
Yeah, there's definitely a responsibility to practice what we preach. I'm not on the editorial side and the editors are not booking the lineup, but we're all representing Pitchfork and I fully support and religiously read what the site is doing and they're my coworkers, so as representing that brand, absolutely there is an expectation that we're going to practice what we preach and that we're going to kind of lead that charge.
How important is it for Pitchfork Fest to stay accessible?
I mean, it definitely is. Part of it is there isn't really that much room for more several hundred dollar ticket festivals out there. Pitchfork is still, I think about 70 percent of our attendees are from Chicago, they live in Chicago or the greater Chicago area, so it still is very much supported by what's going on locally here. So staying in line with pricing in Chicago is what's making sure that it's the right value proposition ticket-wise is definitely important. It is getting harder and harder to do so, I understand why other festivals are increasing in price. I mean, costs are really rapidly increasing every year, so it's a really tough place for a lot of festivals to be in.
Bigger festivals tent to have an international appeal, how important is it for you to highlight Chicago culture at your fest?
Well, it is, yeah, definitely important. I mean part of it is just reflecting the community here, the arts and music community here, it's very enterprising. We like to support our own and people are kind of self-made here. And so, that part is just important as the annual celebration of Chicago music and art and culture. For people coming from outside, we have famously terrible winters, mostly during Memorial Day and Labor Day, there are multiple outdoor events every weekend, and for the ... I don't know what 30 percent equates to, probably be, that's almost 20,000 people who travel from outside of Chicago to come for the festival. We do want to give them a taste of Chicago, not literally, because there is a The Taste of Chicago, which is a food festival. That's not what I'm referring to. We would like to give them a weekend of Chicago culture, even if they're spending most of it in Union Park and sort of pulling in the best of what's out there.
The same way, I would say our Paris festival tried to do the same thing with the city of Paris, pulling in some of that stuff from around there, so yeah, I think it's important for any festival to do that. The Chicago festival is really special in that way, just in terms of where it came from, why it was built, and what it kind of remains as, kind of staying true to its core.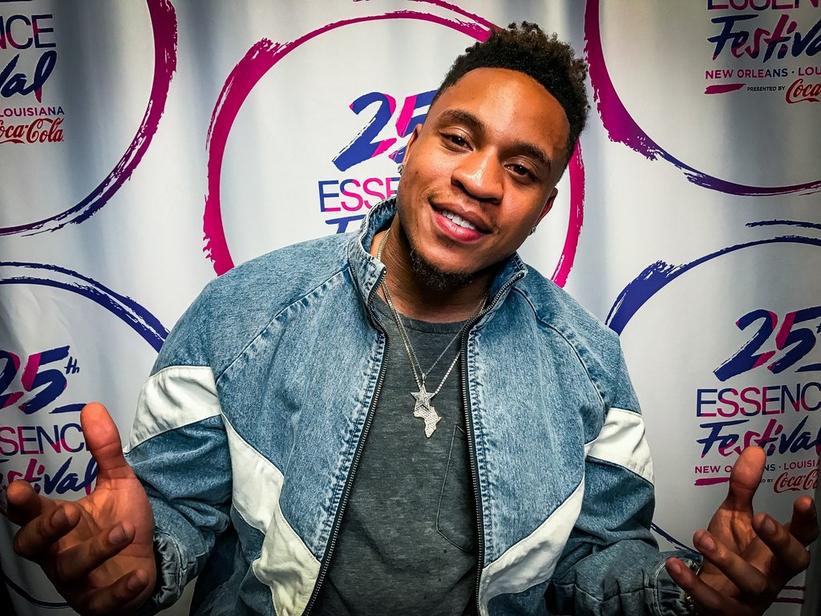 news
Rotimi On Performing At ESSENCE Fest, Growing Up African-American & More
The Nigerian-American singer and actor sat down with the Recording Academy to talk about what inspired his latest album, 'Walk With Me'
GRAMMYs
/
Jul 8, 2019 - 10:04 pm
In 2015, Rotimi stepped into the New Orleans Superdome for the first time to experience the magic of ESSENCE Fest. Four years later, in 2019, the "Love Riddim" singer returned to the celebration as a performer, something he said was spoken into existence.
"Last year me and my manager had a conversation and I said, 'Listen, I'm going to be on the [ESSENCE] mainstage this year. 365 days later, we did it," Rotimi told the Recording Academy at the 25th annual ESSENCE Fest.
Rotimi, also an actor on Starz' "Power," has evolved since his last album, 2017's Jeep Music, Vol.1. The singer said he really hit home with its follow-up, the recently released Walk With Me, a project he worked hard for, putting in hours in the studio after filming on set.
"Walk With Me is the first time I actually felt like I was giving myself as an artist, and personally I feel like with everything else I have going on I wanted to show people that this is really what I do," he said. "I wanted people to understand who Rotimi is, who Rotimi was before, who I want to be and just understand my growth and the journey and my passion for what I do."
Part of why the album felt like such a representation of him is because it embodies beats of his African roots, something he said was very present growing up Nigerian-American.
"I grew up with a lot of Fela Kuti and I grew up with Bob Marley," he said of his musical roots. "But I also grew up with Carl Thomas and Genuine and Usher, so there was a genuine mixture of who I am and what I've grown up to listen to. The actual Walk With Me project was a mixture of influences of Akon and Craig David."
Mumu Fresh On What She Learned From Working With The Roots, Rhyming & More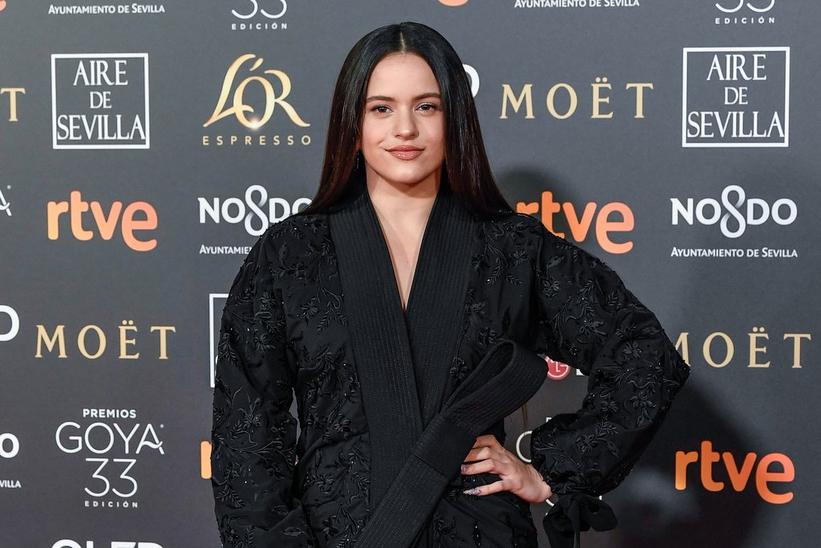 Photo: Carlos Alvarez/Getty Images
news
Rosalía Announces First Solo North American Tour
El Mal Querer Tour, named after the Spanish pop star's latest album, will come to Los Angeles on April 17 in between her Coachella performances
GRAMMYs
/
Mar 20, 2019 - 12:25 am
Rosalía is set to perform at some of the most popular music festivals around the globe, including Primavera Sound in Spain, Lollapalooza (Argentina and Chile) and Coachella, but the Spanish pop star isn't stopping there when she gets to the States. Now, she has announced her first solo North American Tour with a string of dates that will bring her to select cities in the U.S. and Canada.
El Mal Querer Tour, named after her latest album, will come to Los Angeles on April 17 in between her Coachella performances. Then she'll play San Francisco on April 22, New York on April 30 and close out in Toronto on May 2.
RELATED: How Rosalia Is Reinventing What It Means To Be A Global Pop Star
"I'm so happy to announce my first solo North American tour dates," the singer tweeted.
Rosalía won Best Alternative Song and Best Fusion/ Urban Interpretation at the 19th Latin GRAMMY Awards in November and has been praised for bringing flamenco to the limelight with her hip-hop and pop beats. During her acceptance speech she gave a special shout-out to female artists who came before her, including Lauryn Hill and Bjork.
Rosalía has been getting some love herself lately, most notably from Alicia Keys, who gave the Spanish star a shout-out during an acceptance speech, and Madonna, who featured her on her Spotify International Women's Day Playlist.
Tickets for the tour go on sale March 22. For more tour dates, visit Rosalía's website.
2019 Music Festival Preview: Noise Pop, Coachella, Ultra & More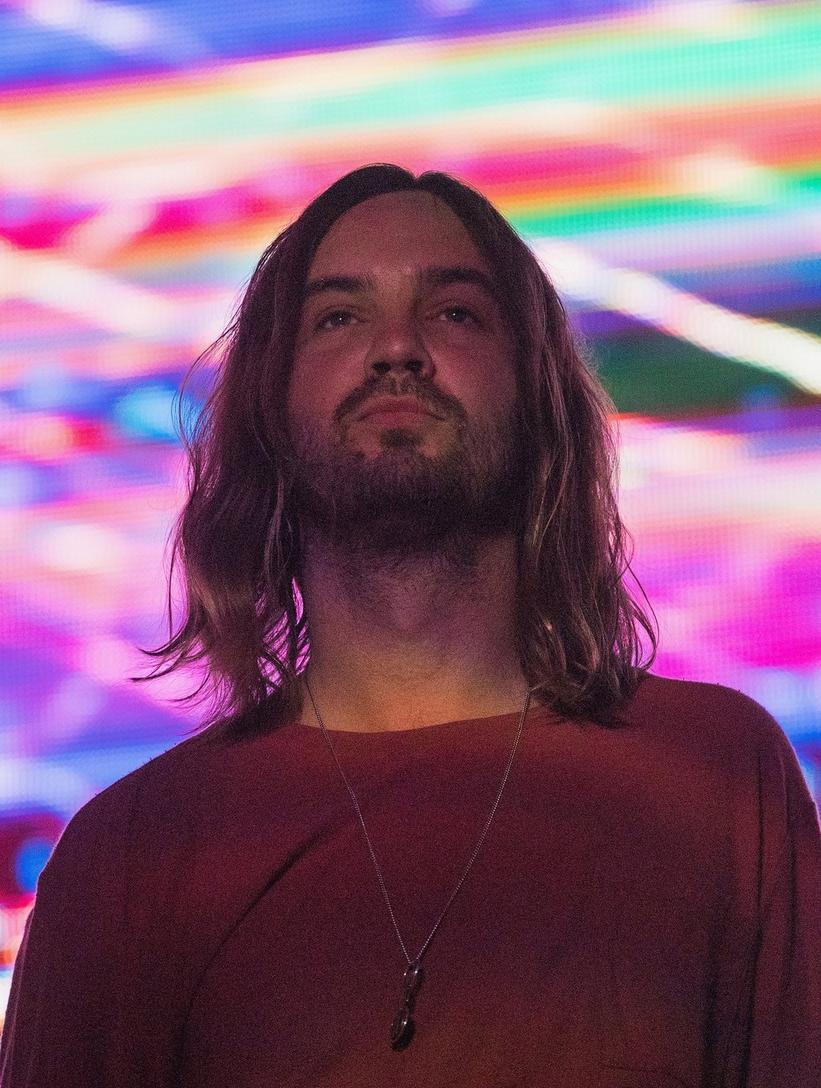 Kevin Parker of Tame Impala
Photo: Rick Kern/WireImage
news
Listen: Tame Impala Release New Track "Patience"
It's been four years since we've heard new music from Tame Impala, but their new release has come just in time for festival season
GRAMMYs
/
Mar 23, 2019 - 12:08 am
Tame Impala have released a new single appropriately called "Patience." The GRAMMY-nominated music project by Australian singer and musician Kevin Parker had not released any new tracks since 2015's Currents.
The long-awaited latest release embodies the exact feeling of having to wait for something: "Has it really been that long? / Did I count the days wrong? ... I've been waiting here / Waiting for the day to come," Parker's soft voice sings on the track featuring an equally soft piano.
Parker, who has come to fame for the psychedelic, dreamy pop sound he shares as Tame Impala, teased the single on Instagram last night. "New track. 1 hour. Speakers/headphones people," the post said.
He and his touring band will be headlining Coachella and Lollapalooza this year and starting a U.S. tour after the Indio, Calif. dates. He said that he would like to release a new album by mid-2019.
"I'd be really disappointed if we didn't have something out by then." Parker told Matt Wilkinson on Beats 1. "I love playing the songs live, I love playing Currents songs I love playing Lonerism songs and everything but I think I'm ready to play some other songs live."
Behind The Board: Matt Ross-Spang On Why Memphis Is The Reason He Produces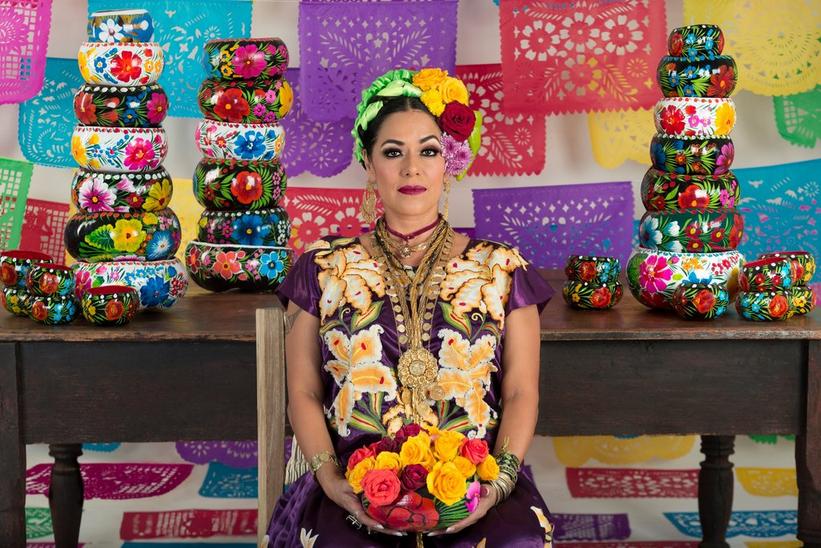 news
Lila Downs Announces New Album Paying Tribute To The Chile Pepper, Releases Tour Info
The announcement was made with the release of the first single, a cover of the Peruvian cumbia classic "Cariñito"
GRAMMYs
/
Apr 11, 2019 - 04:42 am
GRAMMY-winning singer/songwriter Lila Downs, known for her eclectic mixture sounds from Mexico and beyond, has announced that her latest album, Al Chile, will pay tribute to the chile pepper and will drop May 3. The news came with the release of the first single, "Cariñito."
Al Chile, produced by the GRAMMY-nominated DJ and producer Camilo Lara (Mexican Institute of Sound) and mixed by Mario Caldato Jr., who has worked with the Beastie Boys and Jack Johnson, is not a joke; it sincerely shows love for the fruit.
"Yes, the music is a tribute to the fruit that causes us so much craving and suffering, but that we really love!" Downs said in a statement. "We fry the chile, add beats from the city, then saxophones, trumpets and drums from the Mexican coast to keep the dance going. The village and the city are united by the same beat. With a mezcal in hand, we dream of a place with a palm tree where one falls in love and reflects."
The first single is Down's take on a Peruvian cumbia classic. The singer also released dates for the album's supporting tour that will take her to Los Angeles' Walt Disney Concert Hall, New York City, Seattle and other cities across the U.S.
For more information on the tour, visit Downs' website.
Closing The Gap: How Latina Artists Are Combating Gender Inequality In Urban Music