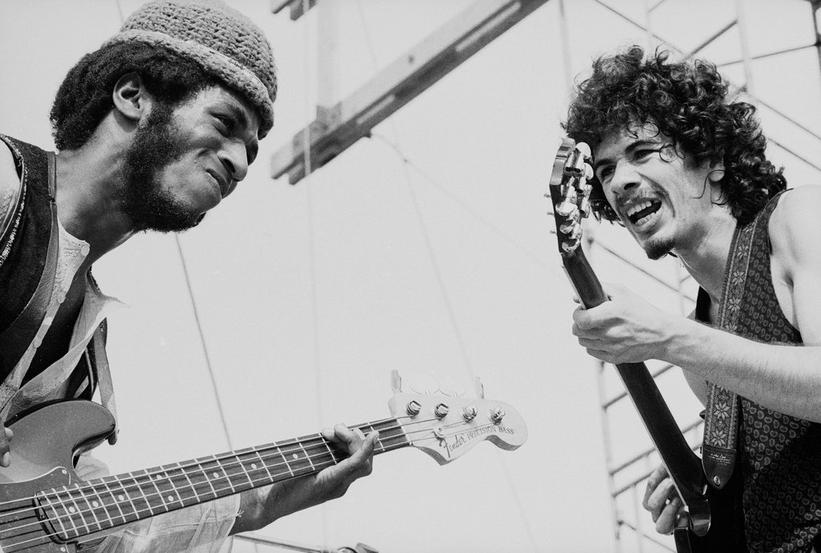 Photo: Tucker Ransom/Getty Images
news
New Woodstock 50th Anniversary Box Set Offers A Complete Listen To The Summer '69 Fest
The limited-edition set will allow music fans to listen to the powerful live performances from Santana, Jimi Hendrix, Sly Stone, Creedence Clearwater Revival, Janis Joplin, the Grateful Dead and every other artist who played Woodstock '69
GRAMMYs
/
May 9, 2019 - 05:01 am
An official 50th Woodstock anniversary concert may or may still not be in the works, but one thing's for sure: a lot of music fans really want to celebrate the Summer of '69 on its 50th birthday.
Now, with an expansive special-edition box set titled Woodstock 50 — Back to the Garden — The Definitive 50th Anniversary Archive, listeners can hear full performances from the original Woodstock concert.
Spanning 38 CDs, the limited-edition (of 1,969 copies, of course) set, which will be released on Aug. 2 via Rhino, will include 432 songs, 267 of which are previously unreleased, from the three-day event. It will be the most comprehensive look at Woodstock '69, i.e., the first time every artist, including greats Santana, Jimi Hendrix, Sly Stone, Creedence Clearwater Revival, Janis Joplin and the Grateful Dead, are included on record.
Rock On: Jimi Hendrix's 'Electric Ladyland' Turns 50
As reported by Rolling Stone, the tracks are ordered chronologically based on the actual lineup order and sets performed during that mystical weekend of Aug. 15–17, 1969, with each artist's set on one disc.
The collection came together from the work of Los Angeles producer and archivist Andy Zax and co-producer Steve Woolard, who had the herculean task of making a pile of 8-track tapes from 1969 see the light of day in the digital age of music. Zax was originally sent to take a look at the tapes back in 2005, and realized there was a massive musical treasure that needed to be unearthed. He didn't have the resources to do a fully comprehensive release with the 2009 40th anniversary Woodstock set he also worked on, so the new set will finally give (almost) all of the tracks the light of day.
"The Woodstock tapes give us a singular opportunity for a kind of sonic time travel, and my intention is to transport people back to 1969. There aren't many other concerts you could make this argument about," Zax said to Rolling Stone. "From the moment I saw those tapes, I was like, 'Oh my God, there's so much more than I'd ever thought. It was clear to me that no one was exploring this stuff and dealing with it in totality. Here was this vast trove of material not treated correctly."
The three tracks that didn't make the cut include two songs from Hendrix's set, per the request of his estate, for "aesthetic reasons." The only other missing song is from Sha Na Na.
The first 37 CDs take you through each act's show, and the 38th "bonus" CD features audio extras, like attendee anecdotes recorded during the fest.
The non-musical audio moments, also featuring off-kilter announcements, are hidden gems of the archival work themselves. Zak speaks to the 38th disc, which includes "this one guy moaning about what a disappointing experience [Woodstock] was and that it was a sell-out. It's a great slice of real people in the moment reacting to it, which pleases me immensely."
In addition to the CD collection, the deluxe edition of the new set also includes a DVD of the director's cut of the 1970 Woodstock film, the 2009 "Woodstock" book by Michael Lang and various replicas of Woodstock '69 paraphilia, like a copy of the original program book. This deluxe set, housed in a plywood box designed by GRAMMY-winning graphic designer Masaki Koikethe, costs $800 and is the only option with the full audio.
Rhino also offers more economic 10-CD, 3-CD or 5-LP vinyl sets; all four options are available for pre-order now.
Pieces Of Woodstock's Original Wooden Stage Are Now Collectibles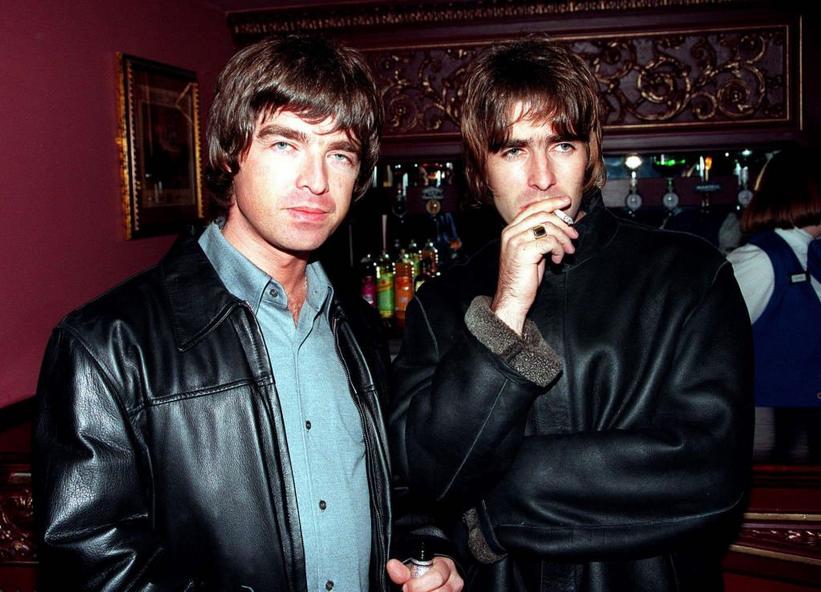 Oasis lead singer Liam Gallagher and brother Noal Gallagher in 1995
Photo: Dave Hogan/Getty Images
list
7 Musical Sibling Rivalries: CCR, Oasis, The Kinks & More
Sometimes arguments between siblings are brief and forgiving. Other times, the damage is irreparable. Read on for seven historic sibling rivalries, break-ups and reunions in rock and pop history.
GRAMMYs
/
Nov 27, 2023 - 04:04 pm
It stands to reason that, in music, the family that plays together stays together, although that's not always the case.
For every Kings of Leon, Haim, Jonas Brothers,  Jackson 5, Osmonds, Isley Brothers, Bee Gees or Hanson that stand the test of time, there are other family-based groups where the grueling and interdependent nature of rock stardom has led to dissension in the ranks.
 Sometimes those arguments between siblings are brief and forgiving. On other occasions, wedges are forged and sides are taken, resulting in either a permanent breakup of an act; a launch into new creative horizons; or hopefully a reconciliation.
 Here are seven well-known acts whose internal bickering between has led to either unexpected ends or surprising detours
The Everly Brothers: Don & Phil Everly
The Everlys' close-knit country pop and rock 'n' roll harmonies — which netted immortal chart-toppers "Bye Bye Love," "Wake Up, Little Susie" and "All I Have To Do Is Dream" — inspired everyone from the Beatles and Simon & Garfunkel to Gram Parsons and Emmylou Harris. As such, it's difficult to fathom that the Don and Phil Everly were so at odds for the better part of a decade that they'd spend entire evenings together on stage without exchanging a word.
A 2014 Los Angeles Times article reported that "vastly different views on politics and life," drove a wedge between  Don and Phil.  The brothers broke up at least twice; their first estrangement followed a 1973 show at the California theme park Knott's Berry Farm, when Phil smashed his guitar and walked offstage.
That split resulted in separate careers up until a 1983 reunion at London's Royal Albert Hall and the recording of several albums, including EB'84 with producer Dave Edmunds.
Phil Everly died of pneumonia in 2014 at the age of 74, while Don succumbed to undisclosed causes at the age of 84 in 2021.
 It is unknown if the GRAMMY Lifetime Achievement Award recipients ever reconciled.
 The Louvin Brothers: Ira & Charlie Louvin
Grand Ole Opry legends and brothers Charlie and Ira Louvin are known for such songs as "I Don't Believe You've Met My Baby" and "Hope That You're Hoping."
Born in Henagar, Alabama, the Louvin's country, bluegrass and gospel sound developed from their strict Baptist upbringing.  Yet the brothers preached one philosophy in song, Ira, who complemented Charlie's guitar on mandolin,  lived another: His inability to resist vices — drinking and womanizing — prompted Charlie to go solo in 1963.
Ira continued to lead a colorful life: his third wife shot him four times in the chest and twice in the hand after he allegedly tried to kill her with a telephone cord- but Louvin survived.
However, it was a 1965 car crash that eventually claimed Ira and his fourth wife, Anne: they were killed by a drunk driver. 
The tragedy cut short any chance of  a duo reunion, although Charlie enjoyed several Top 40 country hits through 1971. 
The Louvin Brothers were  enshrined in the Country Music Hall of Fame in 2001. 
The Kinks: Ray & Dave Davies
English rock rebels the Kinks have sold more than 50 million albums since forming in the '60s, although most of their  hits — "Lola," " You Really Got Me," "Apeman," "(Wish I Could Fly Like) Superman" and "Come Dancing" among others — stemmed from the pen of Ray Davies.
Contrary to popular belief, brother Dave says he is good with that equation — but admits that the relationship between them is naturally tumultuous.
Dave Davies explained the dynamics of his relationship with Ray to The Daily Mail in 2017, describing it as "a married couple who have just reached the end of the road."
"You know when one partner gives and gives and the other takes, and finally you realise (sic) you can't do it any more?'
"You can't divorce your brother, though. 'No, you can't. So we are stuck with each other, but I think I've accepted that this is just the way our relationship is.
In a separate interview with  The Daily Express in 2011, Ray agreed. "When we were together it was aggressive, violent, powerful but we triggered off each other."
Still, the dust-ups between them were legendary, leading to a two-decade rift.
As recently as 2018, there's been talk that Ray and Dave Davies had buried the hatchet and were intent on reuniting the Kinks... but here we are in 2023 and that possibility seems no closer to reality.
Creedence Clearwater Revival: John & Tom Fogerty
After American rockers Creedence Clearwater Revival (CCR) formed in El Cerrito, California in 1959 (they began as the Blue Velvets and rechristened themselves several times before settling on CCR in 1968), it was clear that lead singer, guitarist and songwriter John Fogerty was calling the shots — including acting as the band's manager.
CCR included Fogerty's brother Tom, who played rhythm guitar;  bass player Stu Cook and drummer Doug Clifford.  Following  a particularly lucrative period between 1969 and 1970,  John  decided that Tom would no longer sing lead on or co-write any song while he was in the band, despite previously handling lead vocals and collaborating on some pre-CCR material.
"He cut Tom Fogerty out from singing," Clifford told AZ Central in 2015.  'Without Tom...there wouldn't have been a Creedence Clearwater Revival. When Tom graciously gave up the vocals to his younger brother, he had no idea that he would never be singing another song again. So Stu and I and Tom were always at odds with John about that."
Tom Fogerty left after 1970's Pendulum, and apart from a 1980 reunion during his wedding reception, CCR never performed again.  He died in 1990 after contracting AIDS from HIV-infected blood during a transfusion during back surgery, and was posthumously inducted into the Rock And Roll Hall of Fame in 1993.
Heart: Ann & Nancy Wilson
One of the top female-led rock bands in modern music history thanks to hits like "Magic Man" and "What About Love," Heart has been the role model for thousands of musicians.
But the first public signs of friction between sisters Ann and Nancy Wilson occurred in August 2016, when Ann's husband Dean Wetter was arrested for assaulting Nancy's 16-year-old twin sons after he boys reportedly left open the door to his RV.
Rolling Stone reported that the siblings hadn't spoken  to each other since the 2016 tour ended, but relations have eventually warmed up. The sisters reunited for Heart's  53-date Love Alive tour in 2019 - and more recently, Nancy joined Ann Wilson and her band Tripsitter on stage October 10 in Santa Rosa California to perform "Barracuda."  They received the Recording Academy's Lifetime Achievement Award in 2023.
Ann Wilson has continued to release solo albums and front her band Tripsitter, while guitarist Nancy has formed Nancy Wilson's Heart.
In a 2022 Guitar World interview, Ann said she and Nancy are "okay," but have different ideas for the future of Heart. "We haven't figured out a compromise yet," she admitted.
The Black Crowes: Chris & Rich Robinson
Sometimes, money and control carry more weight than people insinuate.
Guitarist Rich Robinson left the Black Crowes in January 2015 due to an alleged ownership agreement with brother and vocalist Chris. Both men divided and  conquered with solo careers but remained largely incommunicado for almost five years.
But in an interview with the San Diego Union-Tribune, both Rich and Chris credited their children with healing the rift between them. 
"My daughter, Cheyenne (now 11), was like: 'What's the deal with you and Uncle Rich, and why don't I know my cousins?'"Chris told the paper. "Those are the kind of questions that will make you think and reflect."
"Definitely. Kids are honest and curious, and they don't have issues like Chris and I did," Rich said  in a joint interview with his brother. "So, as Chris said, that opened a door (to reconciliation)."
Together again since 2021, the Black Crowes will be shaking their moneymakers opening the final Aerosmith tour, once Steven Tyler's larynx heals. 
Oasis: Liam & Noel Gallagher
While backstage in 2009 in Paris, the tumultuous in-fighting between Oasis' Liam and Noel Gallagher reached new heights; a violent fistfight that drove a nail into the coffin of the band.
Noel's statement: "It's with some sadness and great relief to tell you that I quit Oasis tonight. 'People will write and say what they like, but I simply could not go on working with Liam a day longer."
This was the last in a number of physical altercations that had taken place over the years during tours. Since the split, Noel has been recording and touring with his band the High Flying Birds while Liam first took to the road and studio with Beady Eye, which split in 2014; he's now performing solo.
However, Liam has reportedly expressed interest in reuniting  with Noel and strike up Oasis, though whether there have been any private conversations towards this end remains to be seen.
11 Iconic Concert Films To Watch After 'Taylor Swift: The Eras Tour'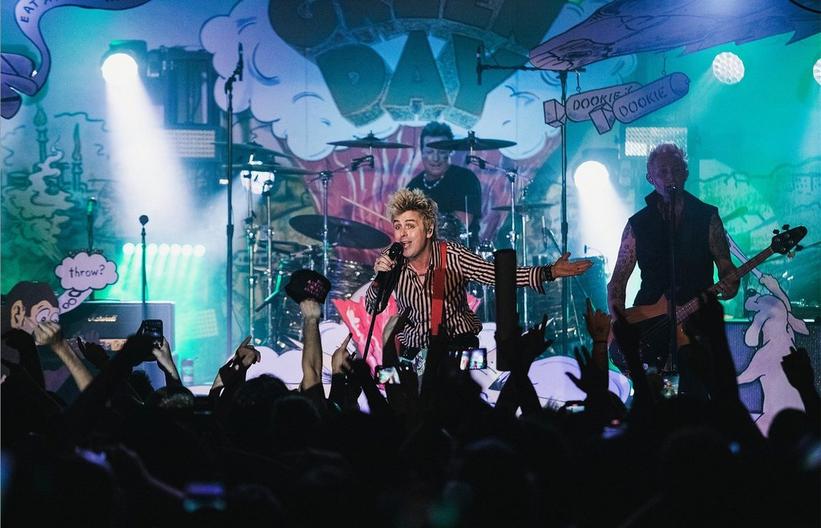 Billie Joe Armstrong of Green Day performs a"not-so-secret" show at Las Vegas' Fremont Country Club
feature
How Las Vegas Became A Punk Rock Epicenter: From When We Were Young To The Double Down Saloon
Viva Punk Vegas! It might have seemed unthinkable a decade ago, but Sin City is "the most punk city in the U.S." GRAMMY.com spoke with a variety of hardcore and legendary punks about the voracious vibe in Vegas that lends itself to punk spirit.
GRAMMYs
/
Oct 25, 2023 - 04:28 pm
These days, what happens in Vegas, slays in Vegas when it comes to the harder side of music.
It might have seemed unthinkable a decade ago, but as Fat Mike of NOFX and Fat Wreck Chords has been putting out there for a while now, Sin City is basically "the most punk city in the U.S." at the moment. Some might find this statement debatable, but Vegas has long attracted subculture-driven gatherings, from Viva Las Vegas rockabilly weekend to the all-metal Psycho Las Vegas to the mixed bag that was Las Rageous. The latest slate of huge punk and punk-adjacent music events (from Punk Rock Bowling and When We Were Young to the just-announced new lineup of Sick New World 2024) back his claim even further. 
Mike's own Punk Rock Museum, which opened in April of this year, has cemented the city's alternative music cred — even as it's still best known for gambling, clubbing, and gorging at buffets. 
In fact, A lot of the audacious new activity is centered away from the big casinos and in the downtown area and arts district of what is known as "old Vegas." Just outside of the tourist-trappy, Times Square-like Fremont Experience, there's a vibrant live music scene anchored by a few key clubs, and an ever-growing slate of fests.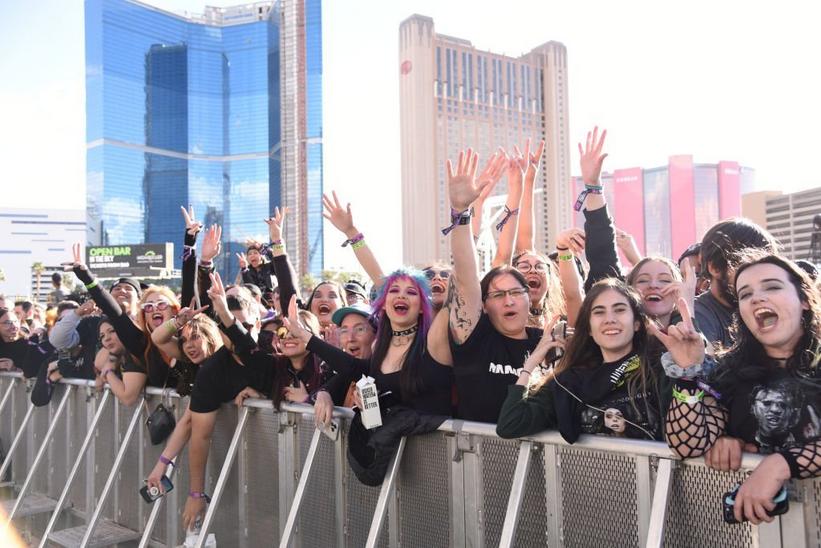 Attendees at 2022's When We Were Young Festival┃Photo: Tim Mosenfelder/FilmMagic
Live Nation's second annual When We Were Young Festival brought out a largely Millennial crowd to see headliners Green Day and blink-182 this past weekend, alongside over two dozen more recognizable openers from emo/pop-punk's heyday. Tickets sold so well when it was first announced, that a second day was added to the schedule.
Green Day didn't stop with their fest gigs; the band played a "not-so-secret" pop-up show last Thursday night at one of the most popular venues in town for punk, alternative and heavy music: Fremont Country Club, just blocks from festival grounds. The show served as a warm-up gig as well as an announcement by Billie Joe Armstrong: His band will join Smashing Pumpkins, Rancid, and others for a 2024 stadium tour. The band also debuted a timely new track, "The American Dream Is Killing Me."  
Read More: Why 2002 Was The Year That Made Pop-Punk: Simple Plan, Good Charlotte & More On How "Messing Around And Being Ourselves" Became Mainstream
"People who like punk and other heavy music want to be in a club environment like ours, not a big casino," says Carlos "Big Daddy" Adley, owner of Fremont Country Club and its adjacent music space Backstage Bar & Grill. Both have become live music hotspots not unlike the ones Adley and his wife/partner Ava Berman ran in Los Angeles before they moved to Vegas over a decade ago. 
"Fremont East," as the neighborhood is called, will soon see a boutique hotel from the pair. Like everything they do, it will have a rock n' roll edge that hopes to draw both visitors and locals.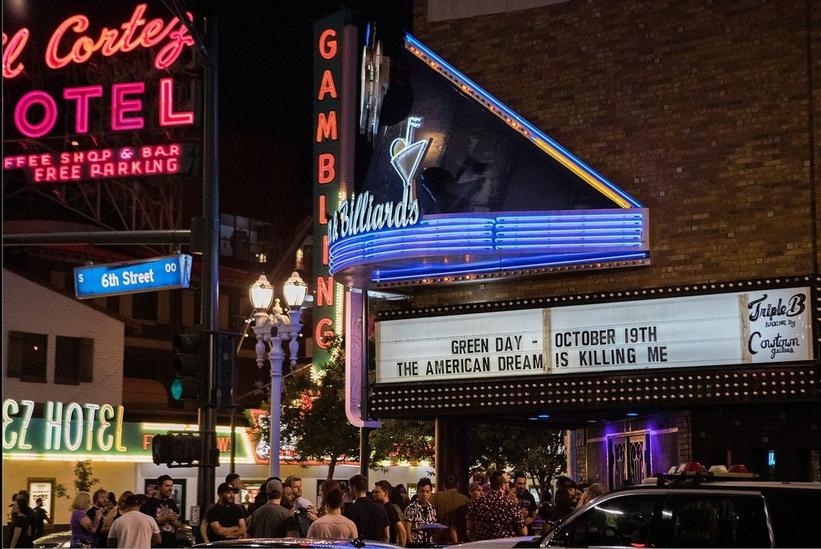 Outside Fremont Country Club┃Photo: Fred Morledge
The duo told GRAMMY.com that a visit to Double Down Saloon, Sin City's widely-recognized original punk bar and music dive was what first inspired them to come to Vegas and get into the nightlife business there. Double Down has been slinging booze (like Bacon Martinis and "Ass Juice" served in a ceramic toilet bowl mug) and booking live punk sounds since it opened back in 1992.
"It's kind of a stepping stone for a lot of bands," says Cameron Morat, a punk musician and photographer, who also works with the Punk Rock Museum as curator of its rockstar-led tour guide program. "People always assume that Vegas is just the strip, but that's only like four miles long. There's a lot more of the ''other city.' There are people who are just into music and into going to local shows who don't ever go to the main strip."
In addition to the Double Down, Morat says Vegas has always had a history of throwing local punk shows at spaces like the Huntridge Theater, which is currently being remodeled and set to re-open soon for local live music. He also points to The Usual Place as a venue popular with local punk and rock bands now, and The Dive Bar — a favorite with the mohawk, patched-up battle vest scene, featuring heavy music seven nights a week, including a night promoted by his partner Masuimi Max called Vegas Chaos.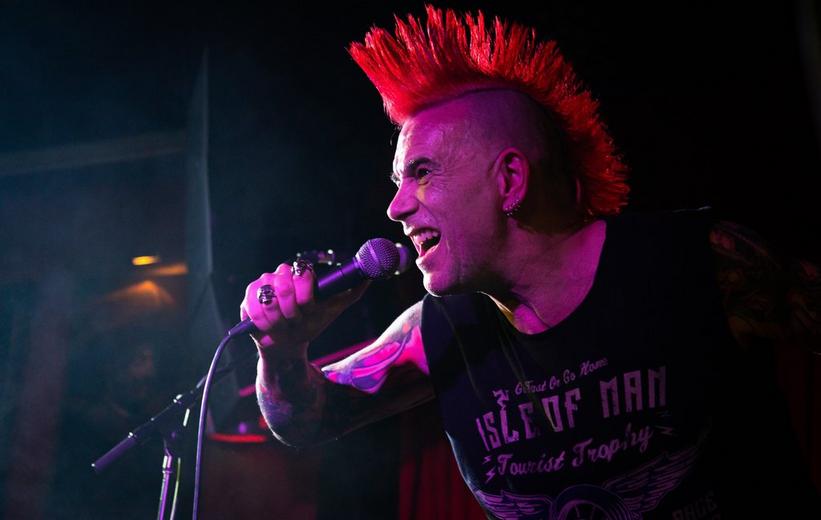 Cameron Morat┃Photo: Kristina Markovich
While glitzy stage shows from legacy artists and mega-pop hit makers like Usher, Elton John, Katy Perry, Carrie Underwood, Gwen Stefani and Lady Gaga still get the most media attention, raucous local shows are starting to factor into a new generation's vacation planning, too.
"There's a really good scene here," Morat proclaims. "It's funny because a lot of people, the sort of gatekeepers of punk, ask 'why is the punk museum in Vegas?' But it is a punk city, and not just because you've got all the local bands and the venues."
Read More: City On Fire: X's Explosive Debut Album Los Angeles At 40
Morat, whose own band Soldiers of Destruction, plays around town on occasion, also notes other acts such as Gob Patrol, Suburban Resistance, and Inframundo as having fierce local followings. He says there's a certain voracious vibe in Vegas that lends itself to punk rock creation, performance and attitude. "A lot of the anger from punk rock — like the disparity of wealth, for instance, is here," he says. "Five minutes down the road, you've got people throwing away a million on the roll of a dice. But you've also got people who are doing like three jobs just trying to pay their rent." 
Over at the Punk Rock Museum, Morat, who moved from Los Angeles to Vegas about seven  years ago, is keeping busy booking big-name guests to share inspirations and war stories, both weekly, and specifically timed with whatever big festival or event happens to be in town. He says he wants to feature artists that might not be thought of as traditional punk rock, but who have relevant backgrounds and stories to share. 
"A lot of these people have punk history the public doesn't know about," he says. "I think if we just stick to a very small well of people, it's going to get pretty boring. So I'm trying to open it up for a bigger cross-section."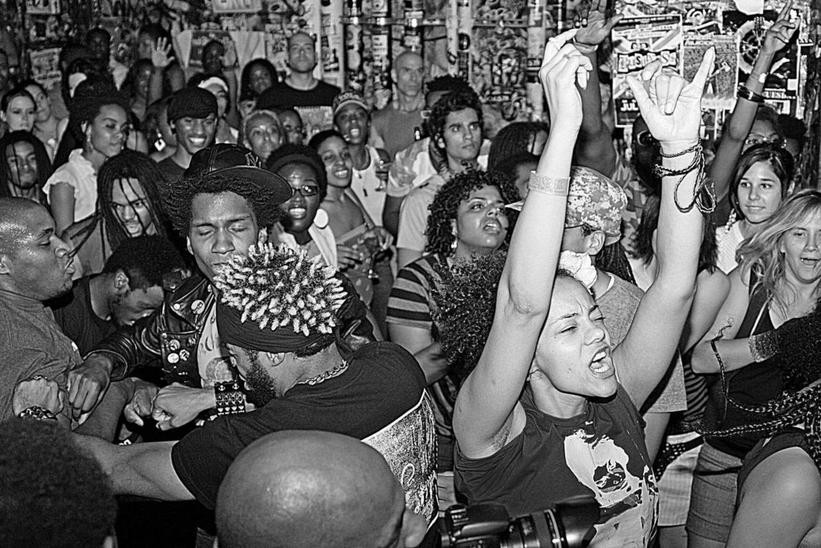 Imagery from "Black Punk Now" | Ed Marshall
The museum is already showing the breadth of punk rock's influence on music in general. During WWWY, the museum held events tied to its new exhibit "Black Punk Now," curated by James Spooner, director of the 2003 documentary Afro-Punk. As Spooner spoke about the film's 20th anniversary and his new book of Black punk authors, musicians playing the weekend's festivities from Sum 41, MxPx, Bayside, Less Than Jake came through to talk too. Warped Tour's Kevin Lyman and Fat Mike himself also took part in the museum's new after-dark guided tour series.
Bringing in a wider audience and a new generation of rebellious kids who seek to channel their angst and energy into music is part of what the museum — and, it seems, the myriad of events in Las Vegas these days — is all about. Despite what some punk rock purists and gatekeepers might say, the inclusion of tangent bands and scenes is in the original punk spirit. He'll be booking guests tied to next year's Sick New World, the Viva Las Vegas rockabilly bash and even EDC in the future (electronic bangers are not unlike hardcore ones and even Moby was a punk before he became a DJ). 
"I think that the museum is great for the punk scene here," he adds. "People will literally come to town just to see the museum, and then if there's a band playing in town in the evening, they'll go. So it's broadening the support for all the bands, local and touring. Some punk bands used to skip Vegas completely on their tours, but not anymore." 
Remembering When We Were Young: Avril Lavigne, Jimmy Eat World & More Bands Reflect On The Peak Of Emo & Hardcore Ahead Of Vegas Fest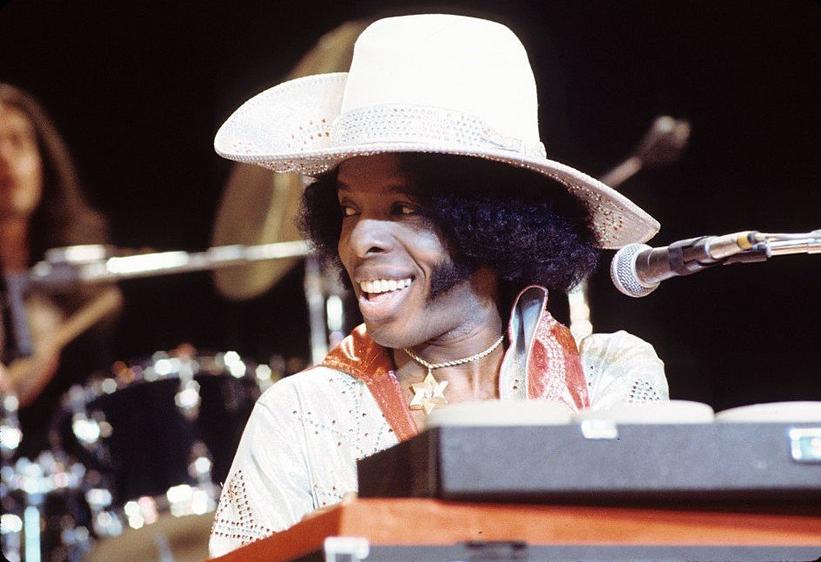 Sly Stone in 1973
Photo: ABC Photo Archives/Disney General Entertainment Content via Getty Images
list
9 Things We Learned From Sly Stone's New Memoir
The recently released 'Thank You (Falettinme Be Mice Elf Agin)' reflects on Sly Stone's career and personal history with a focus on the late '60s through the 1980s.
GRAMMYs
/
Oct 18, 2023 - 07:51 pm
Nearly 60 years into his career, Sly Stone remains thankful.
His recently released memoir, Thank You (Falettinme Be Mice Elf Agin), offers an earnest look into the life and music of the funk and soul giant.
"He's at the top of the pantheon for a certain part of rock 'n' roll and funk and soul, and should stay there," says Ben Greenman, who co-authored the memoir.
The book – which is the inaugural release on Questlove's publishing imprint, AUWA Books – pulls its title from Sly and the Family Stone's 1969 single of the same name.
"When I'm co-writing with somebody, they start to define the rhythm," says Greenman, who's also co-written memoirs from Questlove, Brian Wilson, and George Clinton. "Sometimes I'll pitch a certain structure. Other times in the course of talking, they start to develop their own sense and rhythm of things and then you have to reflect that."
Thank You comes over 40 years since Stone released his final album, Ain't But the One Way, and reflects on the musician's career, along with surprising, little-known moments. To Greenman, Stone's tales were reflective of his headspace in the late-1960s and throughout the '80s, when  the artist was often preoccupied with a chaotic rock 'n' roll lifestyle.
Towards the midpoint of the book, Stone hilariously shared that he once loaned a Cadillac to  Etta James, although the police later discovered that the vehicle was stolen. 
"The assumption that I had is 'Oh my God, you gave her this car and good faith and then it turned out it was stolen. How embarrassing, Greenman explains. "But the vibe I got was he probably knew, he just thought that the fake papers on it would hold. That story was so strange and weird and out of nowhere, but sort of representative of what it must have been [like] to be him at that time."
Despite certain points of misfortunes in Stone's journey, including decades-long drug abuse, the Sly and the Family Stone frontman carried on as an prestigious musical act. To honor Stone's legacy and Thank You, here are nine takeaways from the book. 
Stone Started Out In A Family Group
Stone, born Sylvester Stewart, began in music as part of 1950s family gospel group the Stewart Four. The second of five children, the Pentacostal family  got their start in church upon relocating from Denton, Texas to Vallejo, California. The siblings all learned an recited material by gospel pioneers Mahalia Jackson, the Soul Stirrers, Brother Joe May and the Swan Silvertones.
Stone's parents, K.C. and Alpha, were multi-instrumentalists who noticed their children's musical forte, and the Stewart Four signed a hyperlocal single deal with the Church of God in Christ, the Northern California Sunday School Dept. Released in 1956, Stone's first-ever record "On The Battlefield / Walking In Jesus Name" was limited to roughly 100 copies.
Stone Influenced Herbie Hancock And Miles Davis
Sly and the Family Stone debuted in 1967 with A Whole New Thing, and the collective reinvented funk and progressive soul with follow-ups Dance to the Music, Life, Stand!, and their 1971 landmark There's a Riot Goin' On. Their 1973 album Fresh came at an auspicious time for Sly devotees.
Jazz greats Miles Davis and Herbie Hancock took notice of Stone's musicianship. The artist was a direct influence for Hancock's seminal 1973 album Head Hunters, which includes a punchy jazz fusion cut named after Stone.
Stone recalls that in 1973, Columbia Records dropped multiple jazz acts, including  Charles Mingus, Bill Evans and Keith Jarrett, in favor of rock and funk artists. Miles Davis was fascinated by the introductory Fresh track "In Time"; according to Stone, Davis was rumored to have replayed the song for his band to "work out the rhythms of it."
The Black Panther Party Took Offense To The Family Stone 
Sly and the Family Stone almost ended before the group went mainstream. In the '60s, the Bay Area-based group were neighbors to the Oakland chapter of the Black Panther Party. 
The organization protested the band's for leaning into "what White America wanted," per Stone. The Panthers disdained the presence of white members Jerry Martini (saxophonist) and Greg Errico (drummer), pressuring Stone to get rid of the musicians. 
Early BPP leader Eldridge Cleaver also wanted Stone to make a six-figure donation to the cause, which Stone refused. Stone condemned the Panthers' defiance of laws  and considered his group to be politically neutral.
Bob Marley And The Wailers Were Removed From The Family Stone's 1973 Tour
In October 1973, Bob Marley and the Wailers began their first U.S. tour as a supporting act for Sly and the Family Stone. The 17-date tour ended after four shows for the reggae band, who had just released their seminal Catch A Fire. 
From Stone's perspective, the Wailers weren't a "good match" for American crowds at the time, and Bunny Wailer was no longer performing with the group. Stone dismissed allegations that his group felt they were upstaged.
"They played slow. They had accents," Stone wrote about the Wailers, adding, "There was no offense on our part but we shipped them off."
"How was Bob a threat to Sly Stone?" Joe Higgs, in the 2017 Marley biography So Much Things to Say. People said they can't hear us: our accent, they couldn't understand; our rhythm, too slow. We weren't happening. And our outfits were inappropriate. We were rebels."
Stone And Kathy Silva Had 20,000 Guests At Their Madison Square Garden Wedding
Stone's marriage to actress-model Kathy Silva was arguably the first concert-turned-wedding. The couple wed on June 5, 1974 at Madison Square Garden. Plans were made in a rush, and guests who received invitations were asked to RSVP by May 31.
An audience of almost 20,000 (some who paid as little as $8.50) attended the wedding ceremony, which doubled as Sly and the Family Stone's concert. The Temptations co-founder Eddie Kendricks performed first before Stone's mother and niece, Lisa, gave religious acknowledgements. 
Later, on the Starlight Roof at the Waldorf Astoria, champagne flowed and guests dug into a cake shaped like a vinyl record. A reception featured soul food and Japanese cuisine, honoring their Black and Hawaiian heritage.
The day after the special occasion, Stone discovered that wedding officiant Bishop B.R. Stewart wasn't registered in New York, but paperwork was hurried to the city clerk to make the marriage legally official.
Stone And Prince Almost Collaborated
Although Sly and the Family Stone disbanded in 1983, Stone had his eyes on up-and-coming artists. Stone was told that a young Prince was a "new version" of himself and peers Little Richard and Jimi Hendrix. Stone's then-girlfriend (and now-manager) Arlene Hirschkowitz encouraged  the artists to collaborate following a late-'80s meeting at L.A.'s Roxbury Club. 
"I wasn't always on Prince, but that day I was," Stone wrote. "I told [Hirschkowitz] that I was excited about the idea and I meant it. But he never called."
Stone And George Clinton Were Close Friends 
In the mid-'70s Sly and the Family Stone was a supporting act on the collective's P-Funk Earth Tour. After the Family Stone disbanded in the '80s, Sly Stone reconnected with fellow funkateer George Clinton. 
Clinton owned a farm in Michigan, where he and Stone dabbled in recreational drugs in their downtime. The two closely worked together, with Stone co-writing "Catch a Keeper" for Clinton's all-female group the Brides of Funkenstein, composed of four women who were previously Stone's background vocalists. The song was later released by the P-Funk All-Stars, and the Funkenstein was shelved, but Stone also had a writing credit on 1981 Funkadelic album The Electric Spanking of War Babies ("Funk Gets Stronger").
As Stone's collaboration with P-Funk continued, he noticed that bassist and vocalist Bootsy Collins replicated his style. "Sometimes when I was out walking people would call to me, 'Bootsy! Bootsy!' I didn't mind it so much," Stone wrote.
Michael Jackson Offered To Return Sly Stone's Catalog
Stone was friendly with the Jackson family, mainly vocalist and former Jackson 5 member, Jermaine, but it was Michael Jackson who upheld Stone's music. In 1983, Jackson acquired the international rights to Sly and the Family Stone's catalog. The acquisition was Jackson's first under his publishing company, MIJAC Music, as Stone didn't assume that the group's old songs were of monetary value.
Shortly before his death, Jackson offered to return Stone's catalog under an agreement that he would go to substance abuse rehab. Stone disagreed with Jackson's terms, even being a no-show to a meeting that the King of Pop scheduled. Stone later tried to make amends by sending  Jackson a letter, though Jackson never received it. Someone sold the letter as memorabilia. 
In 2019, Stone closed a deal with MIJAC, allowing Stone to keep minority interest in the catalog and resume collecting on his music.
Sly Stone Was Honored With A Recording Academy Lifetime Achievement Award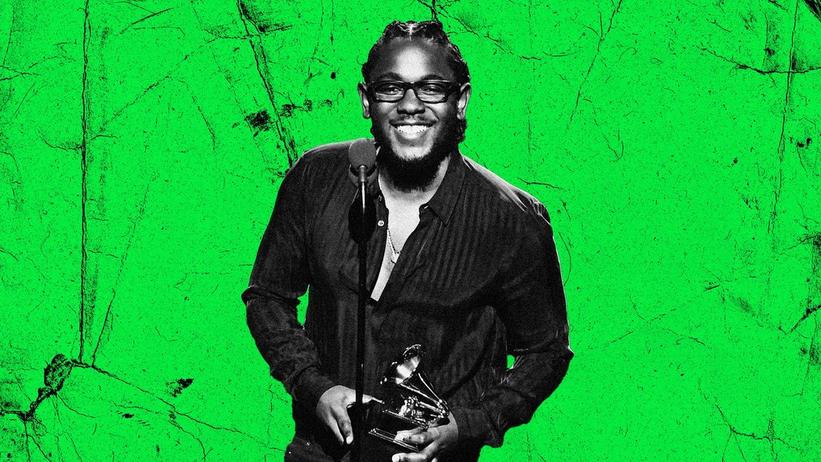 Kendrick Lamar
Photo: Jeff Kravitz/FilmMagic
video
GRAMMY Rewind: Kendrick Lamar Honors Hip-Hop's Greats While Accepting Best Rap Album GRAMMY For 'To Pimp a Butterfly' In 2016
Upon winning the GRAMMY for Best Rap Album for 'To Pimp a Butterfly,' Kendrick Lamar thanked those that helped him get to the stage, and the artists that blazed the trail for him.
GRAMMYs
/
Oct 13, 2023 - 06:01 pm
Updated Friday Oct. 13, 2023 to include info about Kendrick Lamar's most recent GRAMMY wins, as of the 2023 GRAMMYs.
A GRAMMY veteran these days, Kendrick Lamar has won 17 GRAMMYs and has received 47 GRAMMY nominations overall. A sizable chunk of his trophies came from the 58th annual GRAMMY Awards in 2016, when he walked away with five — including his first-ever win in the Best Rap Album category.
This installment of GRAMMY Rewind turns back the clock to 2016, revisiting Lamar's acceptance speech upon winning Best Rap Album for To Pimp A Butterfly. Though Lamar was alone on stage, he made it clear that he wouldn't be at the top of his game without the help of a broad support system. 
"First off, all glory to God, that's for sure," he said, kicking off a speech that went on to thank his parents, who he described as his "those who gave me the responsibility of knowing, of accepting the good with the bad."
He also extended his love and gratitude to his fiancée, Whitney Alford, and shouted out his Top Dawg Entertainment labelmates. Lamar specifically praised Top Dawg's CEO, Anthony Tiffith, for finding and developing raw talent that might not otherwise get the chance to pursue their musical dreams.
"We'd never forget that: Taking these kids out of the projects, out of Compton, and putting them right here on this stage, to be the best that they can be," Lamar — a Compton native himself — continued, leading into an impassioned conclusion spotlighting some of the cornerstone rap albums that came before To Pimp a Butterfly.
"Hip-hop. Ice Cube. This is for hip-hop," he said. "This is for Snoop Dogg, Doggystyle. This is for Illmatic, this is for Nas. We will live forever. Believe that."
To Pimp a Butterfly singles "Alright" and "These Walls" earned Lamar three more GRAMMYs that night, the former winning Best Rap Performance and Best Rap Song and the latter taking Best Rap/Sung Collaboration (the song features Bilal, Anna Wise and Thundercat). He also won Best Music Video for the remix of Taylor Swift's "Bad Blood." 
Lamar has since won Best Rap Album two more times, taking home the golden gramophone in 2018 for his blockbuster LP DAMN., and in 2023 for his bold fifth album, Mr. Morale & the Big Steppers.
Watch Lamar's full acceptance speech above, and check back at GRAMMY.com every Friday for more GRAMMY Rewind episodes. 
10 Essential Facts To Know About GRAMMY-Winning Rapper J. Cole