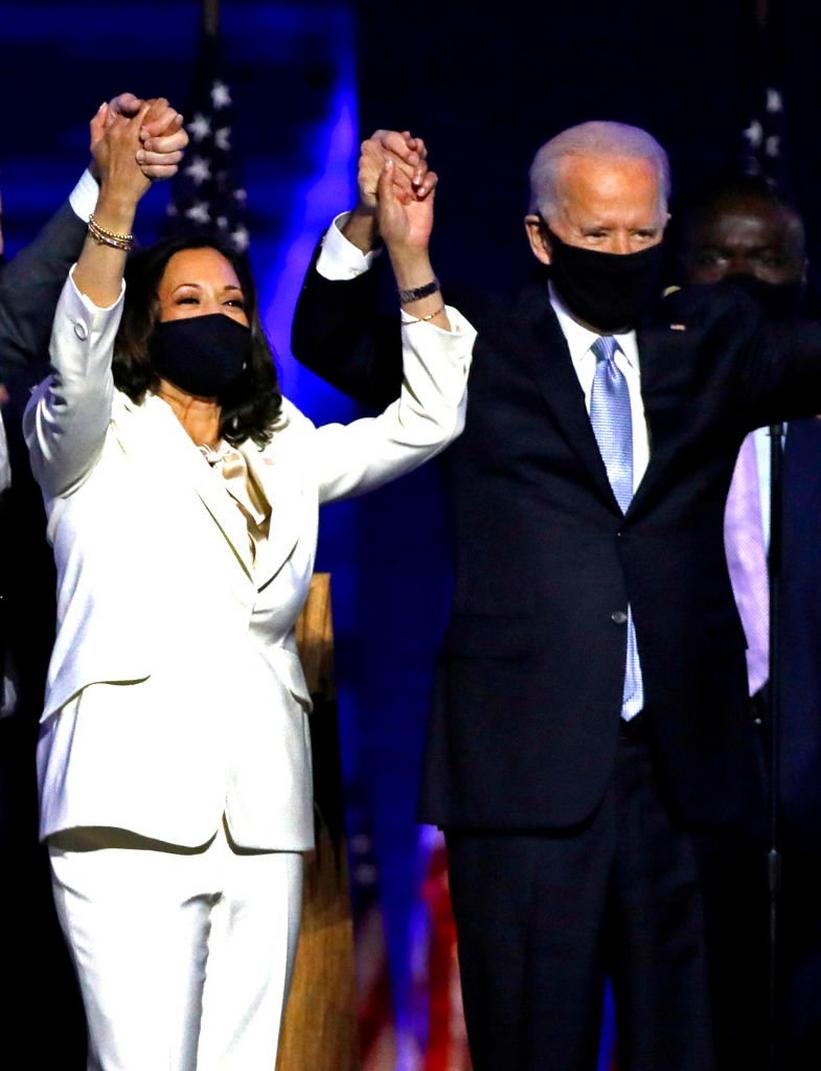 Joe Biden and Kamala Harris
Carolyn Cole / Los Angeles Times via Getty Images
news
The Music World Reacts To Joe Biden & Kamala Harris' Election Win
Across social media, the music world is celebrating the victory of President-Elect Joe Biden and Vice President-Elect Kamala Harris
Across social media, the music world is celebrating the victory of President-elect Joe Biden and Vice President-elect Kamala Harris, the first woman, African American and South Asian American to be elected to her position.
Congratulations and well wishes poured onto social media timeines; GRAMMY winner Ricky Martin wrote on Twitter, "I wish you the best Mr. President-elect @JoeBiden. Thank you for your integrity and unifying spirit. As a Puerto Rican, I am honored to have worked with you on this difficult campaign. Congratulations @KamalaHarris for making history, while maintaining grace."
GRAMMY winner Lizzo also chimed in, posting a video to Instagram with the caption, "Let's get to work, America."
GRAMMY nominee Maggie Rogers also posted her reaction to social media, writing about becoming emotional in the moment mid-plane ride.
Check out some more well wishes below:
Election 2020: Artists Speak Out On The Importance Of Copyright, Musicians' Rights And Relief Efforts This Voting Season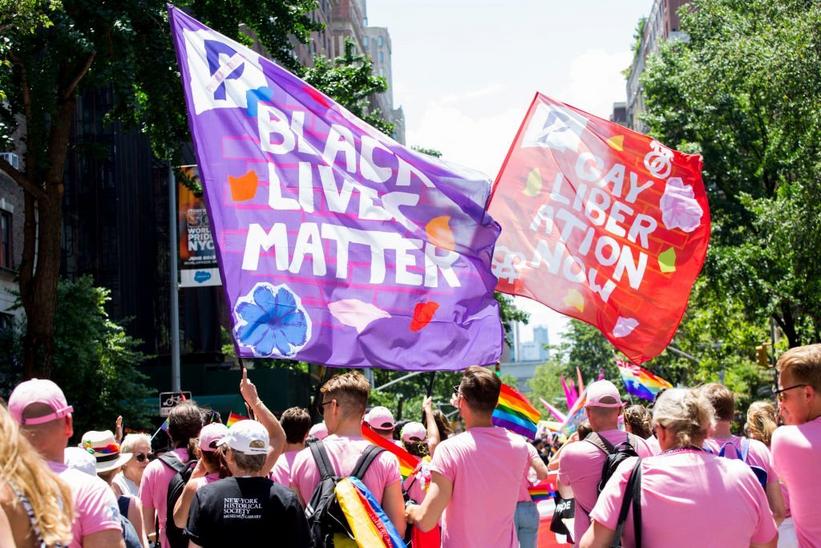 Attendees at 2019 Pride Parade in New York City
Photo: Erin Lefevre/NurPhoto via Getty Images
news
Global Pride 2020 Announces Lineup Additions, Will Focus On Black Lives Matter: Todrick Hall, Adam Lambert, Kesha, Leann Rimes And More Confirmed
Taking place June 27, the inaugural 24-hour online LGBTQ+ pride event will also feature speakers like former U.S. Vice President Joe Biden, Speaker Of The U.S. House Of Representatives Nancy Pelosi, Canadian Prime Minister Justin Trudeau and others
GRAMMYs
/
Jun 15, 2020 - 02:00 am
Global Pride, a newly launched worldwide 24-hour online LGBTQ+ pride event, has announced additional speakers, performers and guests for its forthcoming inaugural celebration, which takes place June 27.
Newly added artists include Adam Lambert, Kesha, Natasha Bedingfield, Leann Rimes, Pussy Riot, Village People, Mel C of Spice Girls, Calum Scott and Mary Lambert. They join previously announced artists like Pabllo Vittar, Ava Max, Olivia Newton-John, Deborah Cox and several others.
The event will also include newly announced speakers like former U.S. Vice President and current Presidential Democratic candidate Joe Biden, Speaker Of The U.S. House Of Representatives Nancy Pelosi, Canadian Prime Minister Justin Trudeau, Pussycat Dolls, Rita Ora, Bebe Rexha and others from the worlds of music, entertainment, advocacy and politics.
Singer, songwriter, actor and director Todrick Hall will host.
According to a press release announcing the news, the event will "amplify black voices" and will center on the Black Lives Matters movement; Global Pride organizers are working in conjunction with the organization's founders for the event.
"As a Black woman in the LGBTQIA+ community, I feel we must confront the systemic racism and violence facing my Black brothers, sisters and non-binary siblings, in the larger culture and within the LGBTQIA+ community. I could not think of a larger platform than Global Pride to do this," Natalie Thompson, co-chair of the Global Pride organizing committee, said in a statement.
"I am proud to work beside so many diverse colleagues from around the world," she continued. "Our community knows well that we must confront hate and prejudice head-on. We have been watching an epidemic of violence against trans people of color – mostly women – in the past decade and this larger discussion must be inclusive and all encompassing. All Black Lives Matter."
Billed as the "world's biggest ever LGBTI+ Pride event," per the event's website, Global Pride is a 24-hour livestreamed event comprising music, performances, speeches and messages of support. The event will be available to watch on host Todrick Hall's YouTube channel, iHeartRadio's YouTube channel and on the Global Pride website.
Produced by Pride organizations from around the world, including InterPride and the European Pride Organisers Association, two of the world's biggest international Pride networks, Global Pride 2020 was launched in response to the more than 500 Pride events that were cancelled or postponed worldwide due to the COVID-19 pandemic.
Want To Support Protesters And Black Lives Matter Groups? Here's How