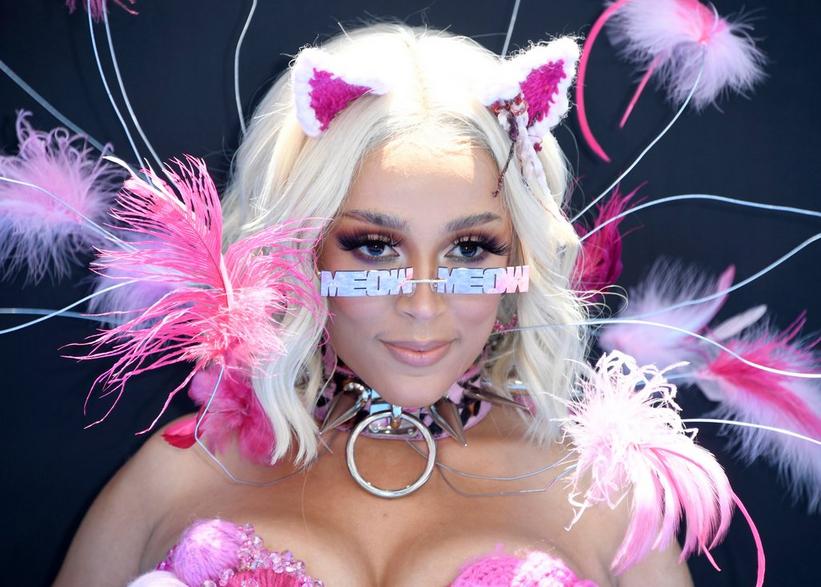 Photo: Frazer Harrison/Getty Images
news
From Meme Queen To Popstar: Revisiting Doja Cat's Inevitable Breakout
Doja Cat's rise to prominence speaks to her staying power and her ability to tap into today's technology to reach new audiences—an indication of the artist she was destined to become
GRAMMYs
/
Mar 13, 2021 - 04:21 am
For Women's History Month, GRAMMY.com is celebrating some of the women artists nominated at the 2021 GRAMMY Awards show. Today, we honor Doja Cat, who's currently nominated for three GRAMMYs.
First-time GRAMMY nominee Doja Cat was on the cusp of gaining mass popularity in 2019 after the release of her sophomore album, Hot Pink, when her rise into pop stardom faced a roadblock. COVID-19 shutdown the world in early 2020 and the rapper/singer from Los Angeles' San Fernando Valley, born Amala Ratna Zandile Dlamini, had to place the album's accompanying tour, a promotional vehicle for the album, on indefinite hiatus. Dlamini had gone viral in 2018 thanks to her meme-worthy "Mooo!" music video, but Hot Pink had promising staying power and 2020 was putting that at stake.
But it would turn out that the new social-distanced reality only grew music's presence online, and Dlamini's Hot Pink leading single "Say So" thrived on social media—The song received a streaming boost months after TikToker Haley Sharpe created the song's signature dance in December 2019. As fans surged TikTok to recreate the dance, the app became a new tool for artist discovery, and Dlamini's e-girl aesthetic topped with her colorful, kitschy, comical looks strengthened her online presence. "Say So" continued to gain popularity after a Nicki Minaj feature on a remixed version shot the song to No. 1 on the Billboard Hot 100 Chart in May 2020.
How did Dlamini manage to gain success amid the pandemic? The digital-driven mindset she developed early in her career was key.
Dlamini's rise to stardom wasn't instantaneous, but like many other artists of her generation, internet fame was in her artistic DNA. When she was a teenager, she generated a small buzz on SoundCloud and it motivated her intention of becoming an artist after dropping out of high school at 16 years old. Self-taught at GarageBand and Logic, the rapper would scour YouTube for beats and instrumentals, using a built-in microphone to record songs that she would upload on her SoundCloud account. Often deleting songs shortly after posting, it was the marijuana-enthusiast ballad "So High" that remained on Dlamini's page, landing her a joint deal with RCA Records and Kemosabe Records in 2014. The rapper's debut EP Purrr! released in the same year made Dlamini an artist to watch. "So High" even graced a first season episode feature on Fox musical-drama series "Empire."
But despite her breakthrough and development as a signed artist, the attention on Dlamini fell flat as she took to the studio to revamp her style and creative approach. While the pivot from SoundCloud to a major deal was a triumph for her, there wasn't a clear vision for her artistry. Taking ownership of her sexuality while remaining comedic, Dlamini refined her spunky charisma in preparation for mainstream domination. She became acquainted with a new team of producers and co-songwriters and continued working with Yeti Beats, who began producing for heri in 2013. Yeti Beats became Dlamini's primary collaborator, masterfully capturing her unpredictability and eccentricity on wax.
In an interview with American Songwriter earlier this year, Yeti Beats spoke about his genre-crossing versatility and established rapport with Dlamini:
"When it comes to actually creating with [Doja Cat] though, I think what I try to do is just be prepared and make lots of different styles [and] collaborate with a lot of different producers and musicians, so that when she calls me and asks me, 'Yeti what beats you got right now?' I have fire to play for her—something unique and different and interesting."
After what seemed like a four-year hiatus, Dlamini released her long-awaited debut album Amala in March 2018. But it largely fell on deaf ears as it peaked at #138 on the Billboard 200 in 2019. Though songs on Amala were melodic and chart-worthy, without a concise marketing strategy and album rollout, Dlamini was back at square one. True to her internet origins, she was poised to meet the moment in August 2018 as she took to Instagram Live to collaborate on an impromptu song with her fans. Viewers commented their ideas using puns and metaphors while the rapper played a beat by producer Troy NōKA, but the humorous brainstorming session quickly became the impetus for Dlamini's first viral hit. Writing and recording the song within six hours—along with creating a meme-inspired visual that circulated rapidly—"Mooo!" was the DIY springboard that made her a viral internet sensation.
"I've had [the] intention of making—like—meme music that would maybe reach a wider audience that would make people go, 'What the hell is this? I should share this'" she told Genius' Verified series in 2018. "I've totally thought that sh*t that I've made would go viral."
Although Dlamini originally considered "Mooo!" to be a "throwaway" the song caught the attention of critics and new listeners alike, and the rapper had her first experience in a popular light, confidently releasing a deluxe version of Amala in 2019. Bolstered with an album-version of "Mooo!" and body positivity anthem "Juicy," Dlamini also had her first female-tag team collaboration with on-the-rise ferocious punk-rapper from the DMV Rico Nasty on "Tia Tamera," a euphemism likening their breasts to iconic twin actors Tia and Tamera Mowry.
With a new mainstream disposition thanks to a new production team, Dlamini returned to the drawing board for her follow-up album, even forgoing an overindulgence of smoking to redevelop her sound. Just one month shy of the release of sophomore album Hot Pink, predominantly produced by Yeti Beats and Dr. Luke, in late 2019, Dlamini spoke with Los Angeles Times about her new perspective:
"When I stopped and did this album, I've never been more concise and clear and level headed. People will love me and hate me for it: 'Why doesn't she sound like she doesn't know what she's talking about anymore?' I used to write stuff where it didn't matter. Now there are things I believe in, that get me excited and piss me off. I'm actually reflecting on who I am as a person."
Stepping up to the plate, Hot Pink was a reframing of Dlamini's original meme-centric music, instead showing her versatility in hip-hop, R&B and pop. Still bubbly and humorous, the album proved Dlamini's discipline as an artist and multi-genre reach.
When 2020 arrived, women in rap flourished online during the start of the COVID-19 quarantine and it was Dlamini who arguably led the pack with her sound. Hot Pink delivered several singles, but "Say So" was a standout hit.
When the remix with Minaj went head-to-head with fellow Megan The Stallion TikTok hit "Savage" whose official remix featured Beyoncé, the kindred spirit between Dlamini and Minaj was undisputed. The chart-topping smash continued to rise with Minaj on the track, eventually, the song gave Dlamini and Minaj's their first No. 1 on the Billboard Hot 200 after what seemed like a battle in women's rap was a simultaneous victory between both songs.
The rapper continued her virality through consistent interaction with fans through Instagram and Twitter. Ultimately, it was Gen-Z favorite TikTok that jolted Hot Pink to #9 on the Billboard 200 chart, just five days after "Say So" landed on the Hot 100. She pumped out seven singles from the album and later on in 2020 marketed her first clothing line partnership with Pretty Little Thing, a company with a large Instagram presence.
Come November 2020, Dlamini nabbed accolades from the American Music Awards, People's Choice Awards, MTV Europe Music Awards, and the GRAMMYs— "Say So" earned two nominations and she earned one for Best New Artist— while flawlessly becoming a household name.
In-house producer Yeti Beats remained as Dlamini's wingman, sharing his reverence for her musical growth for American Songwriter:
"I consider [Doja Cat] a musical chameleon. It's something that it took a while to develop what her sound and personality really was. The first EP that we did [together], she didn't have any experience and it was kind of a new musical thing for us and these are time capsules. By the time we did [her] first album she had played on a handful of stages and then after the first album we toured a lot. When we got into the second album. It was a more confident character."
Dlamini's rise to prominence speaks to her staying power and her ability to tap into today's technology to reach new audiences—an indication of the artist she was destined to become. Being an influence of oddball female rap, Dlamini's online and offline creativity transcends her stage presence, putting her ahead of the industry curve.
Future Nostalgia: How Dua Lipa Rose From Best New Artist To Massive Pop Star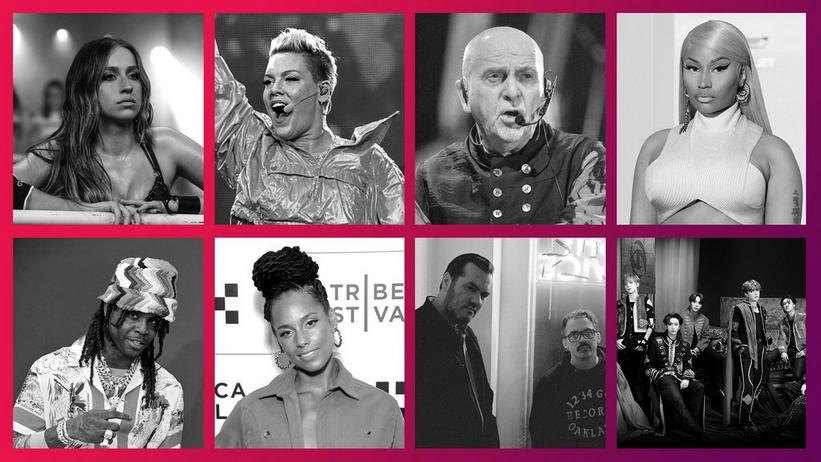 (Clockwise) Tate McRae, Pink, Peter Gabriel, Nicki Minaj, ATEEZ, Atmosphere, Alicia Keys, Chief Keef
Photos: Baeth; Jeff Hahne/Getty Images; Elena Di Vincenzo Mondadori Portfolio via Getty Images; Rodin Eckenroth/WireImage; courtesy of KQ Entertainment; Dan Monick; Manny Carabel/WireImage; Prince Williams/WireImage
list
15 Must-Hear Albums This December: ATEEZ, Nicki Minaj, Neil Young & More
Just in time to soundtrack your festivities and welcome in an inspiring new year, press play on these 15 releases from Peter Gabriel, Tate McRae, Alicia Keys and others.
GRAMMYs
/
Dec 1, 2023 - 06:37 pm
December is a time for rejoicing and reflecting. How did this year go? And what will come next? As we look back on the meteoric 2023 and start planning for 2024, there's a sundry of new music to usher in this journey.
This month, artists like Alicia Keys and the Killers will celebrate 20-year anniversaries with The Diary Of Alicia Keys 20 and Rebel Diamonds, respectively. Others will bring forth much-awaited sequels, like Nicki Minaj's Pink Friday 2 and Chief Keef's Almighty So 2. Adding to that, live performances by Pink and Khruangbin will get immortalized, while rising star Tate McRae will release her sophomore effort, Think Later, and Dove Cameron will debut Alchemical: Vol. 1.
Below is a guide to all the must-hear releases of December 2023, just in time to soundtrack your festivities and welcome in an inspiring new year. Read on for big releases from ATEEZ, Peter Gabriel, Neil Young, and more.
Dove Cameron -
Alchemical: Vol. 1
Release date: Dec. 1
Following Dove Cameron's viral, platinum-certified 2022 hit "Boyfriend," expectations were high for the artist's first studio album. The singer and actress will release Alchemical: Vol. 1 at the top of the month.
"I wrote Volume 1 during a period of deep healing and space to process that I had never given myself. I hope you feel yourself in these songs as much as I do. Part 1: tear down. Part 2: rebuild," the singer shared on Instagram, teasing Vol. 2 of the collection (release date yet to be announced).
A follow-up to Cameron's 2019 debut EP Bloodshot / Waste, Vol. 1 features eight tracks. Aside from "Boyfriend," she has revealed singles "Breakfast," "Lethal Woman," and "Sand," building up a sultry sound and an alluring mystique that prompt her as one to watch.
Dillon Francis -
This Mixtape Is Fire TOO
Release date: Dec. 1
Eight years after This Mixtape Is Fire, Dillon Francis' latest "turned out better than I could have ever imagined," the DJ and producer shared on Instagram about his forthcoming album, This Mixtape Is Fire TOO.
"The whole goal of this album was to make amazing songs with artists I love and respect," he added. The 14-track record features several 2022 singles, such as "Free" with Alesso and Clementine Douglas, "LA On Acid" with Good Times Ahead, "Pretty People" with INJI, "Don't Let Me Let Go" with Illenium and Evan Giia and "buttons!" with Knock2.
Aside from collaborating with some of dance music's biggest names, Francis seems intent on having fun. His latest single, "I'm My Only Friend" with Arden Jones, demonstrates that by pairing up his characteristic high-octane beats with an amusing music video featuring actor Billy Zane in an impromptu road trip adventure.
ATEEZ -
THE WORLD EP.FIN: WILL
Release date: Dec. 1
K-pop's favorite pirates ATEEZ are getting ready to release their second Korean full album: THE WORLD EP.FIN: WILL. The record will conclude the trilogy that began with EPs The World EP.1: Movement and The World EP.2: Outlaw.
With a slew of teaser pictures and a mysterious black-and-white trailer, the eight-member boy band continues to further their lore and leave fans eager to decipher their next chapters. In addition, a tracklist and an instrumental preview of the album's upcoming 12 songs, including title track "Crazy Form," were revealed, promising exciting twists to their thunderous beats.
EP.FIN: WILL also brings a surprise in its unit and solo songs, all with lyrics co-written by the members: Jongho brings his powerful vocals to "Everything," "Youth" is a duet by Mingi and Yunho, "It's You" is performed by Yeosang, San, and Wooyoung, and "MATZ" is the long-awaited collaboration between the band's two eldest members, Hongjoong and Seonghwa.
Khruangbin -
Live at Sydney Opera House
Release date: Dec. 1
After a yearlong series of live albums in partnership with other artists (Toro y Moi, Men I Trust, Nubia Garcya and others), Khruangbin will close out 2023 with the upcoming Live at Sydney Opera House — this time on their own.
The double LP was recorded in November 2022, and compiles their three-night residency at one of Australia's most prestigious venues. With the announcement, the Texas trio also shared a new version of their 2015 hit, "People Everywhere (Shifting Sands Remix)."
The setlist also includes classics like "So We Won't Forget," "A Calf Born in Winter" and "Friday Morning," attesting to the band's expertise in highlighting the best of their career while giving tracks a fresh, unexpected spin.
Alicia Keys -
The Diary Of Alicia Keys 20
Release date: Dec. 1
The end-of-year celebrations will start early for Alicia Keys and her fans. On Dec. 1, the 15-time GRAMMY winner will release a special version of her multiplatinum sophomore album, The Diary of Alicia Keys, in order to celebrate its 20th anniversary.
The 2023 LP will feature 24 tracks, including nine bonus songs including the previously unreleased "Golden Child." Keys also uprezzed four music videos from that era on YouTube: "Karma," "You Don't Know My Name," "If I Ain't Got You" and the live version of "Diary" with Tony! Toni! Toné! and Jermaine Paul.
To make the milestone even more special, Keys will perform the full album in an intimate, one-night-only concert at New York's Webster Hall on the day of release. A portion of the earnings will be donated to the nonprofit organization she co-founded in 2003, Keep a Child Alive.
Peter Gabriel -
i/o
Release date: Dec. 1
During every full moon this year, Peter Gabriel unveiled a new track off his upcoming studio album, i/o. It was a clever way to compensate fans for a lengthy wait. i/o is Gabriel's first LP of new and original content since 2002's Up, and has been in the works for almost three decades.
"I'm very happy to see all these new songs back together on the good ship i/o and ready for their journey out into the world," the British singer said in a press release. With 12 tracks "of grace, gravity and great beauty," the album tackles themes like the passage of time, grief and injustice, but never gives up on hope. Each track comes in three versions: the Bright-Side Mix by Mark 'Spike' Stent, the Dark-Side Mix by Tchad Blake, and the In-Side Mix by Hans-Martin Buff.
Gabriel also spent a good part of 2023 on the i/o Tour across Europe and North America. Attendees were lucky to witness the album played in full and some of the singer's biggest hits, as well as the unreleased track "What Lies Ahead."
Atmosphere -
Talk Talk EP
Release date: Dec. 1
From "Talk Talk (feat. Bat Flower)," a track off Atmosphere's May album So Many Other Realities Exist Simultaneously, comes Talk Talk EP. According to a press release, the Minneapolis duo was so captivated by that song's "vaguely alien and deeply human" sounds that they had to develop it into a ten-track deep dive.
In the album, rapper Slug and DJ/producer Ant "dart across threads of space-time" and become "titans of the electro-rap that was foundational to their youths," citing names like Kraftwerk and Egyptian Lover as inspirations. The press release also mentions that Talk Talk EP is a testament to rap's connection to electronic music of the '70s and '80s.
That statement rings true, for instance, in the two singles they have released so far, aside from "Talk Talk": the sparkly "Rotary Telephone," and the haunting album closer, "Traveling Forever."
Pink -
Trustfall Tour Deluxe Edition
Release date: Dec. 1
Following the smashing success of her ninth studio album, February's Trustfall, and of her back-to-back Summer Carnival stadium tour and Trustfall arena tour this year, pop giant Pink will wrap it all up with the release of Trustfall Tour Deluxe Edition on Dec. 1.
The special record features six live recordings (from Summer Carnival), including "Cover Me in Sunshine" with her daughter Willow Sage Hart, as well as covers of Sade's "No Ordinary Love" and Sinead O'Connor's "Nothing Compares 2 U," with Brandi Carlile. It also includes July's protest song "Irrelevant" and two new singles: "Dreaming" with Marshmello and Sting and "All Out of Fight."
As the unstoppable artist that she is, Pink has already announced a slew of 2024 Summer Carnival tour dates for Oceania in February and March, and the U.K. and Europe throughout June and July.
Tate McRae -
Think Later
Release date: Dec. 8
"Here's to 20 years old and figuring who the f[—] i am," celebrated rising sensation Tate McRae wrote on Instagram. Writing her sophomore album, Think Later, was "one of the most stressful, exciting, nerve racking, and fun things I've ever gone through. For the first time in my life I lived this year a little less with my head and a little more with my intuition — and I [really] hope [you] guys can feel that through the music," she added.
Produced by Ryan Tedder, the album dives into "the all-too-relatable feelings of falling in love and embracing the raw emotions that you experience as a result of leading with your intuition and heart," according to a press release. It is preceded by singles "Greedy" — of recent TikTok fame — and "Exes."
The Canadian singer has also announced an eponymous tour in support of the new album. McRae will visit Europe and North America from April to August 2024, bringing it to a close in Oceania throughout November.
Nicki Minaj -
Pink Friday 2
Release date: Dec. 8
After several postponements, rap superstar Nicki Minaj is celebrating her birthday by bringing Pink Friday 2 to the world. The much-expected release marks Minaj's first studio album since 2018's Queen.
The album is a sequel to her acclaimed debut, 2010's Pink Friday, and is supported by two singles, "Super Freaky Girl" and "Last Time I Saw You." During an Instagram Live on Oct. 24, as reported by People, Minaj shared that "this entire album will be the biggest gift I have ever given humanity thus far. I can stand by that. I will bet any amount of money that Pink Friday 2, the album, is going to make people fall in love immediately."
The Trinidadian American icon recently announced a 2024 tour in North America and Europe. Exact dates are yet to be announced, but the commotion was such that Minaj's fandom, Barbz, crashed her website upon hearing the news.
The Killers -
Rebel Diamonds
Release date: Dec. 8
It's been almost 20 years since the Killers burst into the rock scene with their 2004 debut Hot Fuss. To honor that achievement, the Las Vegas band will release Rebel Diamonds, a compilation of 20 hits encompassing all their seven LPs, plus new track "Spirit."
In the tracklist, fans will be able to take a trip down memory lane with singles like "Mr. Brightside," "When You Were Young," and "Human," among other classics. "See, it's been said that what's remembered, lives," frontman Brandon Flowers said in a trailer for the album. "And we've racked up stadiums full of memories the past 20 years, enough to fill lifetimes." 
Flowers continued: "It sounds a bit like Bowie. Or is it Brando? Or maybe it's somewhere in between? It always is with us. And to our legion of victims, thank you, thank you, thank you. And do not fear. There is more mining to be done." The Killers released another best of in 2013, Direct Hits.
Neil Young -
Before and After
Release date: Dec. 8
"Songs from my life, recently recorded, create a music montage with no beginnings or endings." That's how folk legend Neil Young described his upcoming 45th studio album, Before and After, in a press statement.
The record spans a collection of 13 solo acoustic re-recordings among Young's favorites in his catalog. The statement adds that "each of the songs blend and create one continuous flow, clocking in at a 48-minute pure and intimate listening experience," with Young summarizing it as an experience where "the feeling is captured, not in pieces, but as a whole piece — designed to be listened to that way."
Young also co-produced and co-mixed the record, which includes the previously-unreleased track "If You Got Love," among classics such as 1966's "Burned," 1970's "Birds" and 1994's "A Dream That Can Last." Before and After is the latest in a series of archival releases by Young, arriving just a few months after "lost" album Chrome Dreams. 
Car Seat Headrest -
Faces From the Masquerade
Release date: Dec. 8
In March 2022, indie band Car Seat Headrest was playing a three-night residency at New York's Brooklyn Steel. Due to the COVID-19 pandemic, they asked the audience to mask up, but also to "accoutre yourself in whatever further costumery you please" for an evening of "music, dancing, and identity loss," according to a press release.
The result of that experience is Faces From the Masquerade, CSH's upcoming double album that will bring the magic of those nights to the world. "The 2022 Masquerade was a crazy tour that ignited with a particular ferocity once we touched ground on the east coast," said vocalist Will Toledo in a statement. "Our time in New York captures that momentary magic where we're playing at our peak and the crowd is responding as one giant body."
Faces From the Masquerade features 14 of the band's best tracks as rearranged, revamped live versions — for example, "Deadlines" went through adjustments "to turn it into the climactic dance monster it always wanted to be," added Toledo. The record has been described as "simultaneously a joyride through the greatest hits and a conversation with the devoted and ever-growing following that has formed around the band, their songs and live communions."
Michael Nau -
Accompany
Release date: Dec. 8
Multihyphenate Michael Nau has been building an extensive indie discography since the mid-'00s, both as the frontman of bands Cotton Jones and Page France and as a soloist. Next month, he will add on to that by releasing his fifth studio album, Accompany.
The album came to be when producer Adrien Olsen (the Killers, Lucy Dacus) invited Nau to record at his Richmond, Virginia studio. "I didn't have much of a plan before Adrien reached out, so I wrote some songs specifically for the session," Nau explained in a release. "It had been a while since I'd made music in a room with other people. We just sort of started playing and didn't really talk about what was happening."
The record's 11 tracks "come together to paint a beautiful picture" with imaginative lyrics that manage to be "introspective, but vague and open-ended. Nau recently announced tour dates across the U.S. from February to April 2024.
Chief Keef -
Almighty So 2
Release date: Dec. 15
Rumors about Almighty So 2, the sequel to Chief Keef's revered 2013 mixtape of the same name, have been going on since 2018. The Chicago drill pioneer went as far as teasing the cover art on Instagram in 2019 — only to spend years without further updates. In any case, it seems like the wait is finally over: Almighty So 2 is scheduled to drop on Dec. 15.
In the beginning of November, Keef shared two new cover arts for the album on Instagram, under the caption "2 real soon." While there's no further info, the album will feature 17 tracks, including 2022 singles "Tony Montana Flow" and "Racks Stuffed Inna Couch," according to Apple Music.
Almighty So 2 is Chief Keef's fifth studio album, arriving after 2021's 4NEM. Recently, the rapper was featured on the track "All The Parties" off Drake's latest album, For All The Dogs. This collaboration increased speculations about a possible Drake feature on Keef's album as well — the latter commented "Don't forget them vocals, crody" on Drake's Instagram back in August.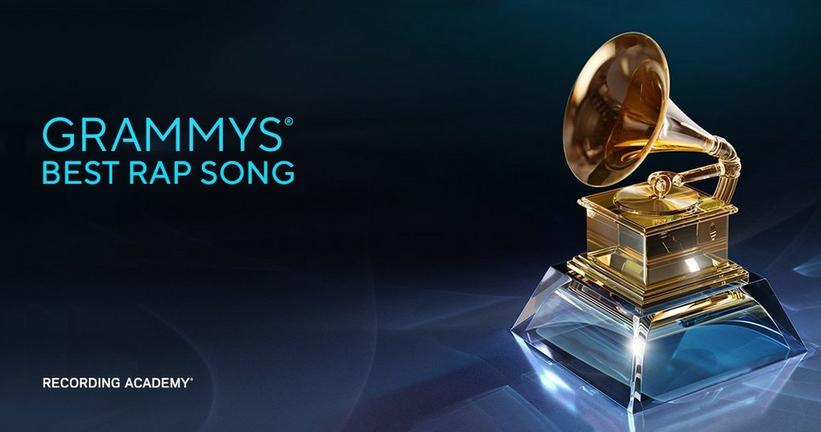 list
Here Are The Nominees For Best Rap Song At The 2024 GRAMMYs
Get a deeper look into the five tracks from Doja Cat, Nicki Minaj and Ice Spice, Lil Uzi Vert, Drake and 21 Savage, and Killer Mike, André 3000, Future and Eryn Allen Kane that earned the Best Rap Song nod at the 2024 GRAMMYs.
GRAMMYs
/
Nov 11, 2023 - 02:44 pm
Rap music has changed a lot since the Best Rap Song category was introduced at the 2004 GRAMMYs. Most of the first year's nominees, even if they're still making music, now spend the majority of their time on things like making hit TV shows or running iconic fashion brands.
But the category, then and now, has its finger on the pulse; it gives us a cross-section of what makes hip-hop so important to so many people. The Best Rap Song nominees for the 2024 GRAMMYs are no different. The Category includes a pop princess taking a big left turn; two New Yorkers paying tribute to the greatest of all dolls; a Philly rapper taking us to the club; a duo who can't stop flexing on us; and a Dungeon Family reunion that spans generations. 
Below, take a deep dive into the five tracks up for Best Rap Song at the 2024 GRAMMYs.
Attention" — Doja Cat
Rogét Chahayed, Amala Zandile Dlamini & Ari Starace, songwriters (Doja Cat)
"Attention" marked a new era for Doja Cat — one where she moved away from the pop sounds that made her famous, and into something harder and more aggressive.
In the weeks leading up to the track's release, Doja called her earlier rapping attempts "mid and corny" and referred to the music that broke her into the big time as "mediocre pop." So it only made sense that her big statement single would be exactly that — a statement. 
The beat by Rogét Chahayed and Y2K has a drum loop that wouldn't sound out of place on Ultimate Breaks and Beats, and Doja lets the world see her inner hip-hop fan with some serious rapping — no mid or corny verses here. This is the Doja who can quote underground faves like Homeboy Sandman and Little Brother at the drop of a hat. 
"Attention" finds Doja addressing her often-contentious relationship with fans and social media, as well as the controversies she went through leading up to the song's release. But the whole thing is playful and ambiguous. Does she want the world's attention, now that she has it? What is she willing to do to keep it? In this song — and even more so in its video — Doja plays with these questions like a truly great superstar.  
"Barbie World" [From Barbie The Album] — Nicki Minaj & Ice Spice Featuring Aqua
Isis Naija Gaston, Ephrem Louis Lopez Jr. & Onika Maraj, songwriters (Nicki Minaj & Ice Spice Featuring Aqua)
Aqua's "Barbie Girl" was too sexy for Mattel when it was released in 1997 — the company sued the band, claiming that people would associate lyrics like "Kiss me here, touch me there" with their wholesome children's toy. So it's both ironic and, given the post-irony tone of the movie itself, somehow fitting that "Barbie Girl" is sampled in a major song from the new Barbie movie.
And who better to bring Barbie to life in rap form than the head of the Barbz? Soundtrack producer Mark Ronson said that there was no way to have a Barbie soundtrack without Nicki Minaj, and he was absolutely right. Nicki, with her career-long association with Mattel's most famous toy, was the perfect choice. Joining her on the track is the hottest rapper of the moment, Ice Spice. Ice's go-to producer RiotUSA did the music for the song, which accounts for both its aggressive drums and its sample drill-style use of the once-verboten Aqua hit. 
Nicki and Ice have great chemistry in the song. Nicki doesn't treat the song like a movie soundtrack throwaway — her rhyming is clear, sharp, layered, and funny. And she gets extra points for referring to a bob-style wig as her "Bob Dylan."
"Just Wanna Rock" — Lil Uzi Vert
Mohamad Camara, Javier Mercado & Symere Woods, songwriters
Lil Uzi Vert took "Just Wanna Rock" from TikTok all the way to the GRAMMYs.
The track began as a snippet on the social media app, where it went viral, garnering hundreds of millions of views; even celebrities like Kevin Hart got into the act. When the actual song came out, at just about two minutes long, it wasn't much longer than a TikTok video. But it didn't need to be — the full track kept all the joy and danceability of the memeable excerpt.
"Just Wanna Rock" features Uzi acting as an MC, but not in a traditional going-for-the-cleverest-rhyme way. Instead, his voice is used more for its rhythmic qualities, darting in and out of the four-on-the-floor pounding of the kick drum with short, punchy phrases. "I just wanna rock, body-ody-ya" may not look like much on the page, but it's placed perfectly, and it's the kernel that blossoms into the rest of Uzi's performance.
He takes the rhythm of that initial phrase and plays with it throughout in increasingly intricate ways, while never losing sight of the source material. The song is heavily influenced by the Jersey club sound that has been all over hip-hop this year. As the most popular rap/Jersey club crossover of 2023, it makes perfect sense that "Just Wanna Rock" is in the running for Best Rap Song — even if it is unfinished.
"Rich Flex" — Drake & 21 Savage
Shéyaa Bin Abraham-Joseph, Charles Bernstein, Isaac "Zac" De Boni, Brytavious Chambers, Aldrin Davis, Aubrey Graham, J. Gwin, Clifford Harris, Gladys Hayes, Anderson Hernandez, Michael "Finatik" Mule, Megan Pete, B.D. Session Jr & Anthony White, songwriters
Simon and Garfunkel. Sam and Dave. Hall and Oates. To that list of great duos, it might be time to add Drake and 21 Savage. Seven years after their first collaboration, Toronto and Atlanta's finest finally got together for a full-length project in 2023, and Her Loss standout (and opener) "Rich Flex" is now up for an award on Music's Biggest Night.
"Rich Flex," like much latter-day Drake, has multiple beats. But in this case, that adds to the song's playful mood. Drizzy and 21 sound like they're actually having fun — Drake even playfully lapses into a sing-songy, nursery rhyme-esque melody on occasion. Savage, for his part, seems to be having a blast interpolating Megan Thee Stallion's "Savage" — a move which earned the Houston rapper a writing credit on the track. 
Drake, as in a lot of his recent work, seems consumed with the costs of fame: haters everywhere you look, hangers-on who make your house feel like a hotel; women who won't leave you alone; unwanted attention from law enforcement. But he almost never sounds this engaged, even joyful, when addressing these topics. Maybe what he needed all along was a duet partner. 
"Scientists & Engineers" — Killer Mike Featuring André 3000, Future And Eryn Allen Kane
Paul Beauregard, Andre Benjamin, James Blake, Tim Moore, Michael Render & Dion Wilson, songwriters
It was Andre 3000's first appearance on a song in two years that got all the attention at first. But there's a lot more to "Scientists & Engineers" than the fact that the reclusive half of OutKast shows up.
For one thing, it's what he shows up with. Andre's verse is smart, well-observed, poetic, and somehow manages to change focus completely in the middle and yet still hold together as an artistic statement.
But he's far from the only talent on the song. The track is a veritable all-star fest — not for nothing did Killer Mike call it a "hip-hop fantasy." On the music side, there are contributions from legendary producers No ID and Three 6 Mafia's DJ Paul, hip-hop's favorite singer/songwriter James Blake, and TWhy. Singer Eryn Allen Kane adds her gorgeous vocals. And Future, who lest we forget, began his career as a "second generation" member of the Dungeon Family collective that included OutKast and Mike, adds his patented boastful vulnerability.
Then there's Mike himself. He needed to bring a stellar performance in order not to be buried by all his very special guests, and he more than pulls it off. "I am Thelonius Monk in a donk," he rhymes, and the combination of the innovative jazz legend and the classic car with big rims perfectly describes not only him, but the entire mood he sets with this song.
The 2024 GRAMMYs, officially known as the 66th GRAMMY Awards, returns to Los Angeles' Crypto.com Arena on Sunday, Feb. 4, 2024, and will broadcast live on the CBS Television Network and stream live and on-demand on Paramount+ at 8-11:30 p.m. ET/5-8:30 p.m. PT.
The Recording Academy and GRAMMY.com do not endorse any particular artist, submission or nominee over another. The results of the GRAMMY Awards, including winners and nominees, are solely dependent on the Recording Academy's Voting Membership.
2024 GRAMMY Nominations: See The Complete Winners & Nominees List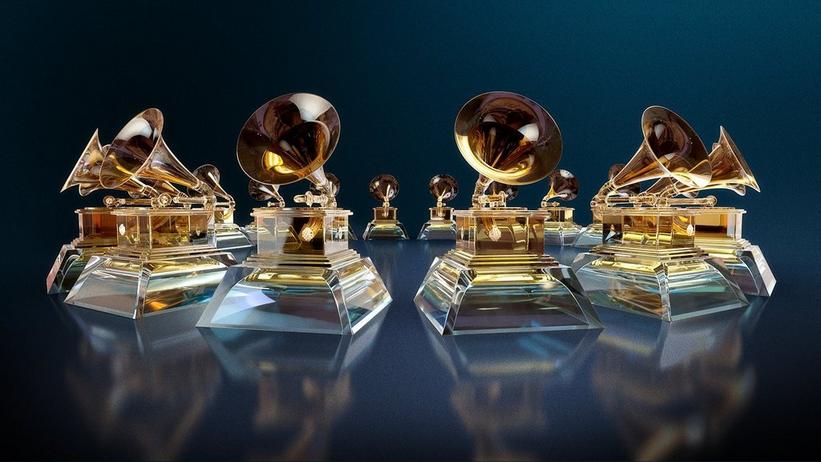 The 2024 GRAMMYs will air live on Sunday, Feb. 4, on CBS and Paramount+.
Graphic Courtesy of the Recording Academy
list
SZA's Massive Year Continues, 'Barbie' Dominates & Big Firsts From The 2024 GRAMMYs Nominations
Who is the most nominated artist at the 66th GRAMMY Awards? Who could potentially make history? Take a look at five takeaways from the nominations for the 2024 GRAMMYs.
GRAMMYs
/
Nov 10, 2023 - 07:51 pm
One of the biggest days in music has arrived: the nominations for the 2024 GRAMMYs.
With the excitement of the 2024 GRAMMYs nominations — which were announced on Nov. 10 — comes many big milestones. Whether it's first-time feats by this year's most nominated artist, SZA, or record-tying nominations by Taylor Swift, there's several intriguing takeaways from the 94 categories.  
Below, check out five major outcomes of the 2024 GRAMMYs nominations.
SZA's Big Year Is Rewarded
There's no denying that SZA has been one of the year's most in-demand artists, and her GRAMMY nominations reflect that. With nine nominations, SZA is the most-nominated artist at the 2024 GRAMMYs — and she has a lot of new milestones to celebrate.
With 15 nominations and one win going into the 2024 GRAMMYs, SZA had already received nods in several major categories. But her most recent noms are particularly special because they're all for her own work.
SZA's ambitious second album, SOS, is the singer's first LP to receive an Album Of The Year nomination, while lead single "Kill Bill" is her first solo song to be nominated in the Record Of The Year and Song Of The Year categories. (She was previously nominated for AOTY as a featured artist on Doja Cat's Planet Her (Deluxe) in 2022, and for ROTY and SOTY with Kendrick Lamar for "All The Stars" in 2019 and with Doja Cat for "Kiss Me More" in 2022.)
Plus, the R&B star expands her nominations within her own genre: she's nominated in the Best Progressive R&B Album (SOS) and Best Traditional R&B Performance ("Love Language") categories for the first time.
Women Lead The Pack
Who run the 2024 GRAMMYs? Girls.
SZA is far from the only female artist with several GRAMMY nominations this year. Of the nine most-nominated artists, eight are women: SZA (9), Phoebe Bridgers (7), boygenius (6), Brandy Clark (6), Miley Cyrus (6), Olivia Rodrigo (6), Taylor Swift (6), and Victoria Monét (6). As Cyrus noted in a social media post celebrating her nominations, "Watching women win & rule the music industry makes me proud."
In fact, a majority of this year's leading nominees are women artists or groups. The Record Of The Year and Album Of The Year categories, as well as the Best Pop Solo Performance category, are all dominated by women.
What's more, four of five nominees in the Best R&B Song and Best R&B Album are women — the latter of which features Babyface's Girls Night Out, an album of collaborations with female artists.
'Barbie' Dominates Once Again
Another woman who took over the 2024 GRAMMYs nominations was Barbie — well, sort of.
The Barbie soundtrack and some of its hit songs received 11 nominations, four of which dominate the Best Song Written For Visual Media category: Nicki Minaj's and Ice Spice's "Barbie World," Dua Lipa's "Dance The Night," Ryan Gosling's "I'm Just Ken," and Billie Eilish's "What Was I Made For?" (They'll be competing against Rihanna's highly anticipated return to music, "Lift Me Up" from Black Panther: Wakanda Forever.)
"Dance the Night" also earned a coveted Song Of The Year nomination, while "What Was I Made For?" scored nods in both Song Of The Year and Record Of The Year, as well as Best Pop Solo Performance. Additionally, "Barbie World" received a nomination for Best Rap Song.
Naturally, Barbie The Album is nominated for Best Compilation Soundtrack For Visual Media nomination. Mark Ronson's genius was further rewarded with a nom for Best Score Soundtrack For Visual Media, which he earned alongside his co-composer, Andrew Wyatt.
Artists Add Big Firsts
Like the 2023 GRAMMYs nominations, the 2024 GRAMMYs nominations resulted in many exciting firsts. While several artists are receiving their first GRAMMY nods — some of which will be highlighted in GRAMMY.com's Meet The First-Time GRAMMY Nominee series in January — there are also several GRAMMY veterans with firsts to celebrate
Taylor Swift, for example, became the first songwriter to receive seven nominations in the Song Of The Year category. Along with her current nomination for "Anti-Hero," she was previously nominated for "All Too Well (10 Minute Version) (The Short Film)," "cardigan," "Lover," "Blank Space," "Shake It Off," and "You Belong With Me." And she could be making even more history at the 2024 GRAMMYs — but more on that later.
Miley Cyrus also achieved new GRAMMY feats, as her acclaimed eighth album, Endless Summer Vacation, is the pop star's first project to receive an Album Of The Year nomination. (She received an AOTY nod in 2022 as a featured artist on Lil Nas X's MONTERO.) The LP's smash lead single, "Flowers," helped Cyrus earn her first nominations in the Record Of The Year, Song Of The Year and Best Pop Solo Performance categories as well, and her collab with Brandi Carlile, "Thousand Miles," earned her first nod for Best Pop Duo/Group Performance.
R&B singer Victoria Monét isn't celebrating her first GRAMMY nominations this year, but she is celebrating her first as an artist. Monét had previously received three nominations: two in 2020 for her work as a songwriter/producer on Ariana Grande's "7 rings" (Record Of The Year) and thank u, next (Album Of The Year), and one in 2021 for Chloe x Halle's "Do It" (Best R&B Song). All six of her 2024 GRAMMY nominations recognize her work as an artist herself, including the esteemed honor of Best New Artist. Her other nods are for her debut album, JAGUAR II: Record Of The Year ("On My Mama"), Best R&B Performance ("How Does It Make You Feel"), Best Traditional R&B Performance ("Hollywood"), Best R&B Song ("On My Mama"), and Best R&B Album.
This also isn't the first time Phoebe Bridgers has received GRAMMY nominations — but it is for her supergroup boygenius, as well as for her bandmates Lucy Dacus and Julien Baker. With their six nods (including Album Of The Year for the record and Record Of The Year for "Not Strong Enough"), they became the first group to receive six or more GRAMMY nominations in a single year since 2012, when fun. and Mumford & Sons received six nominations each at the 2013 GRAMMYs.
A handful of other previously GRAMMY-nominated artists received their first nominations in new categories this year. 2022's Best New Artist, Olivia Rodrigo, earned her first in a Rock category for "ballad of a homeschooled girl" (Best Rock Song); 2022's Album Of The Year winner, Jon Batiste, has his first in the Song Of The Year ("Butterfly") and Best Pop Duo/Group Performance ("Candy Necklace" with Lana Del Rey) categories; Brandy Clark collected her first in the Best Americana Performance ("Dear Insecurity" with Brandi Carlile), Best American Roots Song ("Dear Insecurity") and Best Americana Album (Brandy Clark) categories, as well as her first in the Best Musical Theater Album category for "Shucked."
It's actually the first time a few artists are nominated for contributions to film and theater: Dua Lipa, Nicki Minaj and Rihanna are all first-time Best Song Written For Visual Media nominees, and Josh Groban earned his first nod in the Best Musical Theater Album category, for his role as principal vocalist in "Sweeney Todd: The Demon Barber Of Fleet Street."
Last but certainly not least, in the Best African Music Performance category — one of three new categories for the 2024 GRAMMYs — four of the five artists or groups are first-time GRAMMY nominees: ASAKE & Olamide ("Amapiano"), Davido Featuring Musa Keys ("UNAVAILABLE"), Ayra Starr ("Rush"), and Tyla ("Water").
Taylor Swift Aims For More GRAMMY History
As Swifties know, Taylor Swift is no stranger to making GRAMMY history. In 2021, she made history as the first female artist to win Album Of The Year three times — but in 2024, she could become the artist with the most wins in the category ever.
That's right: If Swift's Midnights takes home the golden gramophone for Album Of The Year, she'll have a record-breaking four wins in the category, passing Frank Sinatra, Paul Simon and Stevie Wonder.
Even if she doesn't win, Swift has already tied a GRAMMY record. With her nomination for Midnights, Swift now ties Barbra Streisand for most nominations by a female artist for Album Of The Year, with six nominations in the category each. 
Will Taylor Swift make more GRAMMY history? Will SZA cap off her unstoppable year with a GRAMMY win? Will Miley Cyrus get her "Flowers"? Tune into CBS on Feb. 4, 2024 to find out!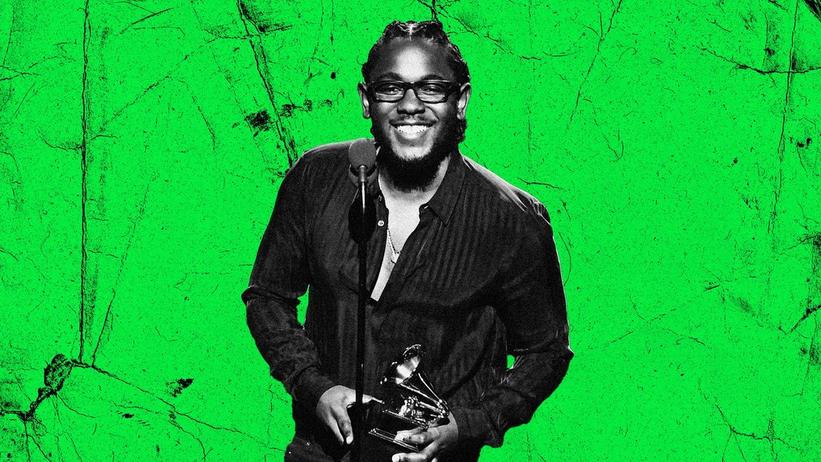 Kendrick Lamar
Photo: Jeff Kravitz/FilmMagic
video
GRAMMY Rewind: Kendrick Lamar Honors Hip-Hop's Greats While Accepting Best Rap Album GRAMMY For 'To Pimp a Butterfly' In 2016
Upon winning the GRAMMY for Best Rap Album for 'To Pimp a Butterfly,' Kendrick Lamar thanked those that helped him get to the stage, and the artists that blazed the trail for him.
GRAMMYs
/
Oct 13, 2023 - 06:01 pm
Updated Friday Oct. 13, 2023 to include info about Kendrick Lamar's most recent GRAMMY wins, as of the 2023 GRAMMYs.
A GRAMMY veteran these days, Kendrick Lamar has won 17 GRAMMYs and has received 47 GRAMMY nominations overall. A sizable chunk of his trophies came from the 58th annual GRAMMY Awards in 2016, when he walked away with five — including his first-ever win in the Best Rap Album category.
This installment of GRAMMY Rewind turns back the clock to 2016, revisiting Lamar's acceptance speech upon winning Best Rap Album for To Pimp A Butterfly. Though Lamar was alone on stage, he made it clear that he wouldn't be at the top of his game without the help of a broad support system. 
"First off, all glory to God, that's for sure," he said, kicking off a speech that went on to thank his parents, who he described as his "those who gave me the responsibility of knowing, of accepting the good with the bad."
He also extended his love and gratitude to his fiancée, Whitney Alford, and shouted out his Top Dawg Entertainment labelmates. Lamar specifically praised Top Dawg's CEO, Anthony Tiffith, for finding and developing raw talent that might not otherwise get the chance to pursue their musical dreams.
"We'd never forget that: Taking these kids out of the projects, out of Compton, and putting them right here on this stage, to be the best that they can be," Lamar — a Compton native himself — continued, leading into an impassioned conclusion spotlighting some of the cornerstone rap albums that came before To Pimp a Butterfly.
"Hip-hop. Ice Cube. This is for hip-hop," he said. "This is for Snoop Dogg, Doggystyle. This is for Illmatic, this is for Nas. We will live forever. Believe that."
To Pimp a Butterfly singles "Alright" and "These Walls" earned Lamar three more GRAMMYs that night, the former winning Best Rap Performance and Best Rap Song and the latter taking Best Rap/Sung Collaboration (the song features Bilal, Anna Wise and Thundercat). He also won Best Music Video for the remix of Taylor Swift's "Bad Blood." 
Lamar has since won Best Rap Album two more times, taking home the golden gramophone in 2018 for his blockbuster LP DAMN., and in 2023 for his bold fifth album, Mr. Morale & the Big Steppers.
Watch Lamar's full acceptance speech above, and check back at GRAMMY.com every Friday for more GRAMMY Rewind episodes. 
10 Essential Facts To Know About GRAMMY-Winning Rapper J. Cole