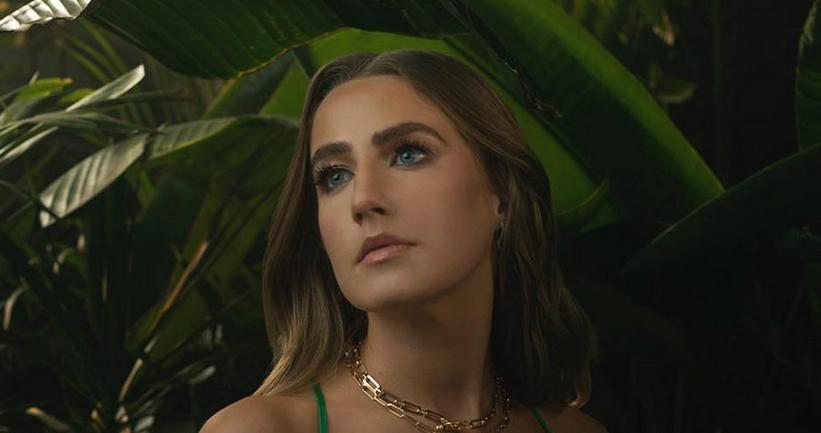 news
Meet The First-Time GRAMMY Nominee: Ingrid Andress On Finding Her Sound—And Breaking Country Norms With It
Following the release of her 2020 debut album, 'Lady Like,' rising country star Ingrid Andress, who is up for three GRAMMYs this month, explains why having her breakout year during a pandemic worked out for her
GRAMMYs
/
Mar 1, 2021 - 10:49 pm
Despite the abundant darkness of 2020, Ingrid Andress had the biggest year of her life. Along with honors like inclusion on Forbes 30 Under 30 and big-time TV performances, including "Colbert" and "Today," the 29-year-old singer/songwriter celebrated a country radio No. 1 with the heartfelt breakup ballad "More Hearts Than Mine" and the release of her debut album, Lady Like. Both the single and the album earned Andress her first-ever GRAMMY nominations, for Best Country Song and Best Country Album, respectively, as well as a coveted Best New Artist nod, at the 2021 GRAMMY Awards show. (Ahead of GRAMMY night, Andress will participate in the Recording Academy's inaugural "Women In The Mix" virtual celebration on International Women's Day, Monday, March 8.)
Andress has already achieved so much, she's joked about retiring before she even turns 30. "Honestly, I do think I've peaked," Andress says with a laugh. "I've accomplished all the things that I've wanted to do, so it's kind of like, 'Should I get into the restaurant business? What is next for me?'"
Though she has been working on her cooking skills while in quarantine, Andress' success thus far proves that she's too good at songwriting to give it up just yet. Even before she had hits of her own, the singer/songwriter co-penned cuts for pop stars like Charli XCX, Fletcher and Bebe Rexha and landed in the studio with Alicia Keys and Sam Hunt. And as the only country act in the Best New Artist category this year, Andress has made a name for herself as an artist, too.
Ingrid Andress gave GRAMMY.com a call to talk about her beginnings, her transition from behind the scenes to center stage, and her hope for a female-driven future. (Don't worry, Ingrid fans: Her retirement isn't part of it).
How does it feel to be the only country artist in the Best New Artist category?
I still feel like that was an accident. [Laughs.] It's sort of a mindf--k because I'm still so new—like, new new—nobody knows who I am because I haven't been able to tour or anything. I feel honored that I am doing something that represents Nashville.
I'm glad that I get to represent a part of country music that maybe people don't necessarily think of when they think of country—you know, a lot of people think of it as like, beer and trucks. I'm glad that people realize that I don't have to sing about beer and trucks for people to like it.
Although "More Hearts Than Mine" was released in 2019, last year felt like you established that you weren't going to be a one-hit-wonder with the release of your album Lady Like. What was it like to have your breakout year happen in a time when you could hardly even be face-to-face with people?
I'm probably one of the only people I know who can be like, "2020 was my year." But I feel like it might have been for the better. There's just so much hype that goes with all that celebration, and to me, it's about the music and how people are connecting to it. Last year was more about that authentic connection to the music. It was cool to hear people's stories of how they hear their own lives in whatever I was saying.
Your mom was a piano teacher, so I assume that's how you got started with it. But what ultimately made it feel like your instrument?
It was a love-hate relationship at the beginning. But when you live with your piano teacher, you don't have a choice. We made a deal where if I got to a certain level of piano, then I'd get to pick whatever instrument I wanted.
Naturally, I picked drums because I was going through a punk and metal phase. I was like, "I just want to bang on some s--t." I got more into [playing] piano in high school. I was homeschooled for the majority of my education, so high school was confusing. Piano felt like therapy. It was just a great outlet emotionally.
After getting your start writing for other artists, what made you decide to pursue being an artist yourself?
There was a song that I wrote that was very personal to me. I didn't want anybody to have it, but I still had to give it away. When I started writing about my personal feelings, it became harder to picture somebody else singing them.
So I thought, "You know what, if I don't want to give these away, I probably need to sing them and put them out myself." I knew I wanted to be an artist, but I also didn't think I was [fit for it] because many of the artists I worked with didn't know what they wanted to say. It came out of the natural progression of me finding what I wanted to write about.
Read: Get Lost In The Best Country Song Nominees | 2021 GRAMMYs
So how did you find your sound after that?
I think it was going back and forth between Nashville and LA to write. I've been doing that for five years now. The writing process is so different for each city—writing country music in Nashville, you're all sitting in a room with guitars and talking about lyrics and how to set up the song. Whereas in LA, you go in, there's a track playing, it's on a loop, and you just have to sing melodies over it.
Nobody's talking about lyrics. My sound came from learning how to combine those two things. I would write songs that would straddle the line, and people would say, "We can't pitch it to a country artist, but it also has smart storyteller lyrics. And it's not poppy enough for pop."
So the songs just sort of created their lane that nobody could cut except for me.
You're part of a groundbreaking GRAMMY year for women in country, as the Best Country Album category—which includes Lady Like—is all projects from solo women or female-fronted groups for the first time. Has it felt like there's been a shift in the way women are supported and recognized in the genre?
It's still kind of slow, but the female turnout in the GRAMMY [categories] this year was such a breath of fresh air. Then you look at country radio, and it's white dudes. It brought me a lot of joy to see the contrast and how opposite it is to what country radio is doing right now. But to see all these women validated for their great work is a huge statement. Even if it's not on the radio, it's still acknowledged as a beautiful piece of art.
I feel like there's sort of a female movement and confident, feminine energy happening in every genre right now. Do you think that, too?
For sure. I hope more women start saying how they feel about things because chances are, we're all going to relate to it. Even if it's something that people feel is controversial, I'm like, please bring it on. The more controversy, the better. We've evolved so much, and I feel like it's our jobs as creatives to pull the mirror up to what's happening in society. It's going to happen eventually, so we might as well start coming out and being honest about how we feel.
You hold true to that on Lady Like, and now you're being rewarded for it.
I'm just here to write about my feelings and hope people feel the same way. Especially in this past year, when everything was so divided and chaotic, I feel like the response to my music was a nice reminder that we all could come together by listening to music that is relatable to all of us.
Meet The First-Time GRAMMY Nominee: Lauren Patten On The Timelessness Of "Jagged Little Pill" And Owning Her Identity On The Broadway Stage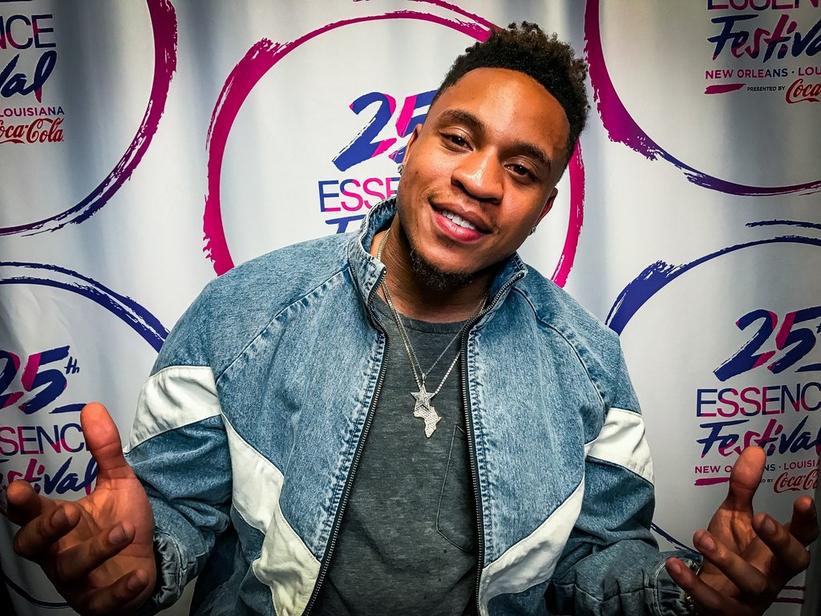 news
Rotimi On Performing At ESSENCE Fest, Growing Up African-American & More
The Nigerian-American singer and actor sat down with the Recording Academy to talk about what inspired his latest album, 'Walk With Me'
GRAMMYs
/
Jul 8, 2019 - 10:04 pm
In 2015, Rotimi stepped into the New Orleans Superdome for the first time to experience the magic of ESSENCE Fest. Four years later, in 2019, the "Love Riddim" singer returned to the celebration as a performer, something he said was spoken into existence.
"Last year me and my manager had a conversation and I said, 'Listen, I'm going to be on the [ESSENCE] mainstage this year. 365 days later, we did it," Rotimi told the Recording Academy at the 25th annual ESSENCE Fest.
Rotimi, also an actor on Starz' "Power," has evolved since his last album, 2017's Jeep Music, Vol.1. The singer said he really hit home with its follow-up, the recently released Walk With Me, a project he worked hard for, putting in hours in the studio after filming on set.
"Walk With Me is the first time I actually felt like I was giving myself as an artist, and personally I feel like with everything else I have going on I wanted to show people that this is really what I do," he said. "I wanted people to understand who Rotimi is, who Rotimi was before, who I want to be and just understand my growth and the journey and my passion for what I do."
Part of why the album felt like such a representation of him is because it embodies beats of his African roots, something he said was very present growing up Nigerian-American.
"I grew up with a lot of Fela Kuti and I grew up with Bob Marley," he said of his musical roots. "But I also grew up with Carl Thomas and Genuine and Usher, so there was a genuine mixture of who I am and what I've grown up to listen to. The actual Walk With Me project was a mixture of influences of Akon and Craig David."
Mumu Fresh On What She Learned From Working With The Roots, Rhyming & More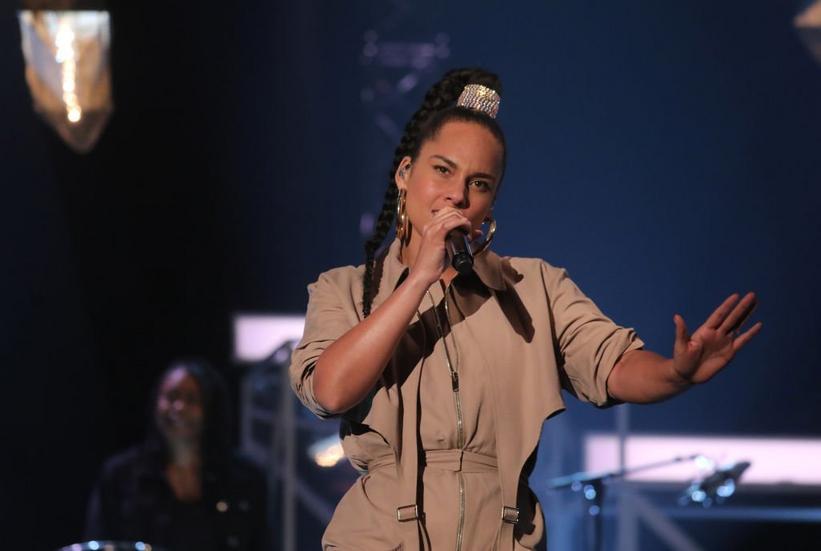 Photo by Isabel Infantes/PA Images via Getty Images
news
Alicia Keys Unveils Dates For New Storytelling Series
The artist will take her upcoming 'More Myself: A Journey' biography on a four-city book tour
GRAMMYs
/
Mar 5, 2020 - 04:07 am
After performing her powerhouse piano medley at the 62nd Annual GRAMMYs, R&B superstar, GRAMMY-winning artist and former GRAMMY's host Alicia Keys has revealed that she will set out on a four-stop book tour next month. The storytelling tour will support her forthcoming book More Myself: A Journey, which is slated for a March 31 release via Flatiron Books and is reported to feature stories and music from the book, told and performed by Alicia and her piano, according to a statement.
Part autobiography, part narrative documentary, Keys' title is dubbed in its description as an "intimate, revealing look at one artist's journey from self-censorship to full expression." You can pre-order the title here.
The book tour will kick off with a March 31 Brooklyn stop at the Brooklyn Academy of Music. From there, Keys will visit Atlanta's Symphony Hall on April 5 and Chicago's Thalia Hall with Chicago Ideas the following day, April 6. The short-run will culminate on April 7 in Los Angeles at the Theatre at Ace Hotel.
Pre-sales for the tour are underway and public on-sale will begin on Friday, March 6 at 12 p.m. Eastern Time. Tickets for the intimate dates and full release dates and times are available here.
Keys won her first five career awards at the 44th Annual GRAMMYs in 2002. On the night, she received awards in the Best New Artists, Song of the Year, Best R&B Song, Best R&B Album and Best Female R&B Vocal Performance categories respectively. She has received a total of 29 nominations and 15 GRAMMYs in her career.
This year, Keys will also embark on a world tour in support of Alicia, the artist's upcoming seventh studio album and the follow up of 2016's Here, due out March 20 via RCA Records.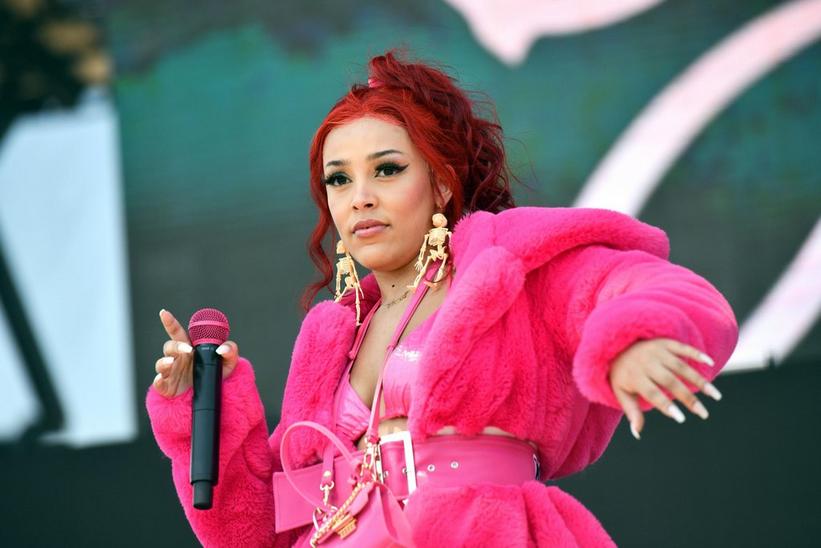 Photo: Scott Dudelson/Getty Images
news
Rolling Loud Festival Los Angeles Reveals 2019 Lineup
Find out who's bringing the heat to the hip-hop fest returning to L.A. this December
GRAMMYs
/
Oct 2, 2019 - 12:11 am
Today, Rolling Loud revealed the massive lineup for their final music festival of 2019, Rolling Loud Los Angeles, which is set to take over the Banc of California Stadium and adjacent Exposition Park on Dec. 14–15.
This iteration of "the Woodstock of Hip-Hop," as the all-knowing Diddy has called it, will feature Chance the Rapper, Lil Uzi Vert, Juice WRLD, Young Thug and Lil Baby as Saturday's heavy-hitting headliners. Sunday's headliners are none other than Future, A$AP Rocky, Meek Mill, YG and Playboi Carti.
L.A.'s own Blueface, Tyga and Doja Cat, are slated to perform, as well as representatives from the diverse rap scenes across the country, including Wale, Juicy J, Lil Yachty, Megan Thee Stallion, Gunna, Tyla Yaweh, Machine Gun Kelly and Yung Gravy.
The lineup announcement follows the successful wrap of Rolling Loud Bay Area in Oakland this past weekend. The event's flagship Miami event took place in May this year, and the New York and Hong Kong debut editions will both take place later this month.
Tickets for Rolling Loud L.A. go on sale this Friday, Oct. 4 at 11 a.m. PST. The complete lineup and more info on this event and their other fests can be found here.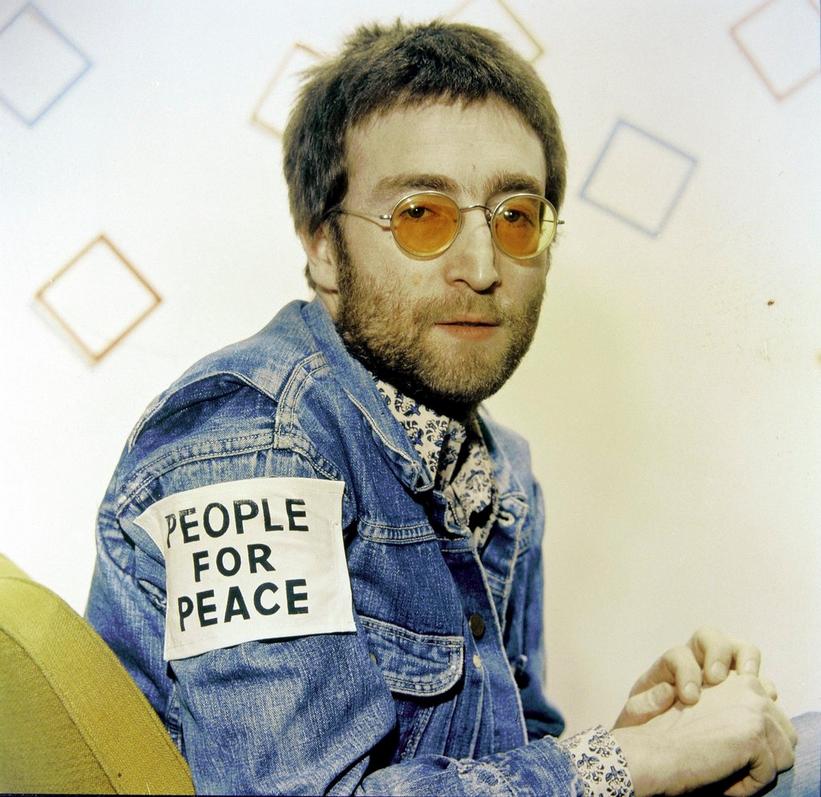 Photo: Ron Howard/Redferns
list
John Lennon, Sting, Alicia Keys: 7 Songs For Starting Over In 2018
With hits from Leonard Cohen, the Byrds, Nina Simone, and more, find the motivation for a brand-new you this New Year
GRAMMYs
/
Jan 4, 2018 - 11:12 pm
Each New Year offers the opportunity for a fresh new start, whether you're looking to wash away the sins of the previous year or reinvent a better future that follows your ultimate dreams. Starting over isn't an easy task, but we have one recommendation that will help motivate you: music.
Don't be a fuddy duddy. Kick-start 2018 with this playlist of seven songs all about starting over, including hits from John Lennon, the Byrds, Sting, and Alicia Keys, among others.
1. The Byrds, "Turn! Turn! Turn!"
Starting with its lyrics, "To everything (turn, turn, turn)/There is a season," this GRAMMY Hall Of Fame classic is a great reminder that everything is always changing anyway, so now is as good a time as any to give something new a chance. The composition was written by Pete Seeger in the late 1950s, but the lyrics come almost verbatim from the Book of Ecclesiastes in the Bible. The song didn't hit it big until the Byrds got their turn at it in 1965. Reportedly, it took Roger McGuinn & Co. 78 takes to perfect their folk-rock arrangement.
2. Leonard Cohen, "Anthem"
GRAMMY winner Leonard Cohen had a knack for poetry powerful enough to move mountains, and his "Anthem" is one such gem. This 1992 tune about embracing imperfection and marching forward in the face of adversity contains one of Cohen's most-quoted lines: "Ring the bells that still can ring/Forget your perfect offering/There is a crack, a crack in everything/That's how the light gets in." And we'll leave you with one final line from the master that encapsulates starting over: "The birds they sing, at the break of day/Start again, I heard them say/Don't dwell on what has passed away/Or what is yet to be."
3. Gil Scott-Heron, "I'm New Here"
Taken from his 2010 album of the same name, "I'm New Here" came near the end of Gil Scott-Heron's storied life. The album saw Scott-Heron, according to Drowned In Sound's Robert Ferguson, "pick over the bones of his life, acknowledging the hard times and his own mistakes, but standing proud of all they have led him to become." Embodying this sentiment accompanied only by an acoustic guitar, Scott-Heron's bluesy, semi-spoken "I'm New Here" brings out the poignancy of change. Its key lyric, "No matter how far wrong you've gone/You can always turn around," is something to keep in mind year-round, let alone January.
4. Alicia Keys, "Brand New Me"
Alicia Keys went full bore on the empowering messages of her 2012 album, Girl On Fire — the Best R&B Album winner at the 56th GRAMMY Awards — including the track, "Brand New Me." Co-written with singer/songwriter Emeli Sandé, the soft pop/R&B ballad describes growing as a person and becoming a brand-new version of yourself. "Brand new me is about the journey it takes to get to a place where you are proud to be a new you," Keys wrote on her website at the time of the song's release.
5. John Lennon, "(Just Like) Starting Over"
A quintessential start-anew song, former Beatle John Lennon included "(Just Like) Starting Over" on his GRAMMY-winning 1980 album, Double Fantasy. "(Just Like) Starting Over" was the album's first single because Lennon felt it best represented his return following a five-year hiatus from music. It's also a love song, but the theme of starting over has a universal resonance "It's time to spread our wings and fly/Don't let another day go by my love/It'll be just like starting over." It became Lennon's second chart-topping single in the U.S., reaching No. 1 after his death on Dec. 8, 1980.
6. Nina Simone, "Feeling Good"
"It's a new dawn/It's a new day/It's a new life for me/I'm feelin' good." Could you ask for better lyrics for embarking on a new journey? Nina Simone recorded her version of "Feeling Good," which was originally written for the musical "The Roar Of The Greasepaint — The Smell Of The Crowd," on her 1965 album I Put A Spell On You. While artists such as Michael Bublé, John Coltrane, George Michael, and Muse subsequently covered it, no alternative is quite as powerful — or soulful — as Simone's.
7. Sting, "Brand New Day"
Sting's "Brand New Day" has a lesson for inspiring motivation to start the New Year with fresh eyes: "Turn the clock to zero, buddy/Don't wanna be no fuddy-duddy/We started up a brand new day." The bright, catchy pop tune and its namesake 1999 album resonated with fans, landing it at No. 9 on the Billboard 200. The track (and album) earned Sting GRAMMYs — Best Male Pop Vocal Performance and Best Pop Album — at the 42nd GRAMMY Awards.