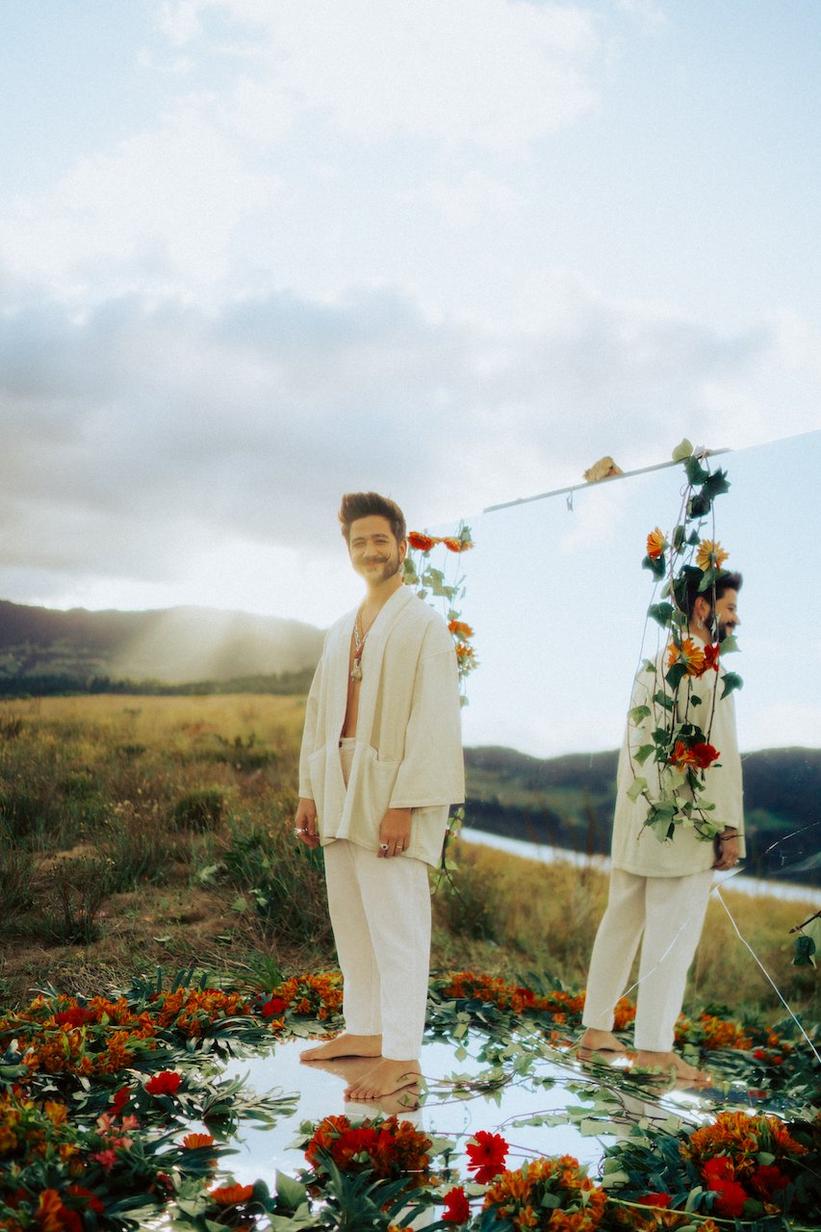 news
Meet the First-Time GRAMMY Nominee: Camilo Talks Road To Latin Pop Stardom, Career Highlights & Working With Wife Evaluna
Camilo also spoke to GRAMMY.com about his breakout past year, going viral on TikTok, and working with superstars Shakira and Bad Bunny
GRAMMYs
/
Mar 13, 2021 - 06:34 am
Camilo had the breakthrough new acts dream of when he made the move from songwriter to artist last year. After flirting briefly with fame in Colombia as a young teen singer, Camilo was dropped from his label with only two albums under his belt. Years later, he gave full-time songwriting a shot when he joined his future brothers-in-law's, Venezuelan duo Mau y Ricky's, music sessions. Together, they had a hand in writing hits like Becky G and Natti Natasha's 13-times Platinum "Sin Pijama." Later, Camilo even broke out on his own to co-write smashes for Bad Bunny, Anitta, Karol G, and Lali.
In late 2018, it was Mau y Ricky who were a catalyst for Camilo's career as an artist when they thrust him (and his signature handlebar mustache) into the spotlight with a vocal feature on their global hit "Desconocidos." Fresh off that success, Camilo signed a new record contract with Sony Music Latin in early 2019. His breakthrough single "Tutu" with Pedro Capó received a co-sign from Colombian superstar Shakira when she jumped on the remix. The song only further propelled Camilo into popstar status; His music became like a breath of fresh air in the Latin music industry dominated by flashy reggaeton with his fusion of romantic, bubbly pop songs and reggaeton influences.
In 2020, he continued to work on his artistry and his quirky niche between Latin pop and reggaeton. His efforts resulted in his third album, Por Primera Vez, which feels to him like his debut. The title track is a duet with his wife Evaluna Montaner, who he married right before the COVID-19 pandemic. (While in quarantine with Evaluna, the videos they posted dancing to his songs went viral on TikTok. He's the most followed Latin music artist on the platform with over 22.1 million followers.)
Just two years after "Desconocidos," Camilo, now an artist who boasts millions of views on YouTube, earned his first Latin GRAMMY nomination and win as an artist: Best Pop Song for "Tutu." The Colombian musician was still taking in the win when he found out Por Primera Vez is a nominee in the Best Latin Pop or Urban Album for the 2021GRAMMY Awards show.
"It was a mind-blowing moment," Camilo tells GRAMMY.com about hearing his album called out as a nominee. "As a team, we were still processing the blessing of winning my first Latin Grammy. I didn't have time to process that and then boom! The nomination. It's a great honor."
In an interview over Zoom, Camilo chatted with GRAMMY.com about his nomination, working with Bad Bunny, and his new album, Mis Manos.
What's the difference between writing for yourself and writing for another artist?
It's completely different. It's about the spirit that you put into the song. Songs are like pictures of the soul. When I'm writing with another artist for their project, I want to be a channel for them to take out from inside of them those things that they needed new eyes to see. When I'm writing for myself, I'm diving into my own essence and identity.
You wrote with Bad Bunny on "Si Estuviésemos Juntos." What was that experience like?
I really admire Bad Bunny. I love his music. I think he's one of the greatest. I'm there as a songwriter because of Tainy's generosity. I've been working with Tainy for a long time. Tainy took from one of the musical ideas and textures that we were recorded before in another session. He decided to use that as part of the creation of the vibe of "Si Estuviésemos Juntos." I would really love to say that I wrote the lyrics and the melody with Bad Bunny in-person, but I didn't. I would love to do that sometime. I'm very grateful to Bad Bunny and Tainy for letting me be a part of that.
How did your life change after releasing "Desconocidos" with Mau y Ricky?
That was the first music video that came out with me as an artist after like four or five years of being in the studio and writing and producing anonymously. It's one of their biggest songs and one of my biggest songs. It opened up my thirst of pursuing a career in the music again, not only in the studio but to be out there.
Por Primera Vez was your reintroduction to the music industry. How do you feel about the album being nominated for a GRAMMY?
This nomination is something that's really important to me. Por Primera Vez is a body of work that represents me. For it to be nominated as one of the favorite Latin albums during a difficult season for humanity with 2020 and the crazy s*it, it's an honor. It's a confirmation that I was doing the right thing. [This album] was honest. It was full of passion and love.
What did you learn from Shakira when you worked on the "Tutu" remix with her?
I learned a lot of things. She's all the time focused on the little details. She pays attention to the details as if her whole career depends on those little details. Not only working on the song, but also when we performed it live at the closing of the David Cup Finals. I was watching her pay a lot of attention to the lights, to the cameras, and to the volume. I was taking notes in my head. I was like, "Oh my God, I can see why she's so big."
What were you thinking when you won the Latin GRAMMY for Best Pop Song for "Tutu"?
That was a beautiful night. It was a great surprise because that was the first Latin Grammys where I was nominated as an artist. The year before I was nominated as a songwriter with a song ["Querer Mejor"] I wrote with Juanes and Alessia Cara. The first time you're there and you're introducing yourself as an artist and you receive this award that you've been dreaming about since you were a child, it was very inspiring. For the industry and your colleagues to let you know that you're one of their favorites and to recognize the effort and the pursuit of excellence that you're doing with your music, that was a great compliment for me and my career.
Ricky Montaner [from Mau y Ricky] told us that he busted his lip while celebrating your Latin GRAMMY win.
[Laughs.] There's a video of that moment too! I saw it. My family was screaming and jumping around. During the hugs, he was biting his lip and then that happened. He was like, "Bro, I broke my mouth because of your Grammy, but I'm so happy that you won."
How different was it to make Mis Manos versus making Por Primera Vez?
Por Primera was like a first seed. With [Mis Manos], I'm looking into the deepest roots of who I am, who I have been, and who I want to be. This album is all written, produced, organized, played, recorded, and delivered with my hands mostly. It's a collaboration of a couple of friends that have been there for me. It's all about trusting what God had put into my hands.
"Machu Picchu" is your second song with Evaluna. What's the experience like to make music with your wife?
It's awesome. It's beautiful because she's not only my wife, but she's my favorite artist. As her husband, I really enjoy watching her be excellent. But as her No. 1 fan in the world, I really wanted to see Evaluna in a sexier song. She's so sexy and she's proud of it. She wanted to show that and share that. It's an honor and I really feel glad that I'm the one who can be present next to her showing that side. The people received that video with a lot of love.
Tell us about the ranchera song "Tuyo y Mío" that you made with Los Dos Carnales.
Regional Mexican music is Mexican, but in Colombia, we all feel that it is our own too. Mariachi music, Norteño music, boleros, and ranchera, we feel that it's part of our identity too. I grew up listening to that. My parents celebrated with that kind of music all the time like during Christmas. I really needed to explore that sound because I was curious. I love it. I enjoy it. I consume regional Mexican music all the time. In a way, I wanted to honor the way Mexico has warmly received and welcomed my music in their houses and their lives. This is like an homage to them.
Your songs have gone viral on TikTok. What do you think about your music connecting on there with millions of people?
TikTok is a huge social media platform. In this pandemic, people needed something like TikTok to celebrate or not take life so seriously. My music was part of those excuses that people had to laugh and dance and celebrate life. Part of the success of my last album Por Primera Vez was because of TikTok. People were in their houses facing a lot of challenges and intense moments. Maybe their favorite moment of the day was opening TikTok to dance to my songs from this album. My songs through TikTok were like a refuge for a lot of people who were facing dark times, including myself. This pandemic was a huge challenge for me, my marriage, and my family. My songs were my refuge.
Fito Páez Looks Back On His Influential Albums, Talks Love, Astrology & Inspiration Ahead Of 2021 GRAMMY Awards Show
Photo: Barcroft Images/Barcroft Media/Getty Images
news
Jennifer Lopez, Ricky Martin To Headline 2018 Calibash Las Vegas
Maluma, Ozuna, Bad Bunny, and Farruko also slated to perform at the second annual Sin City concert on Jan. 27; L.A. concert slated for Jan. 20
GRAMMYs
/
Jan 11, 2018 - 12:28 am
Get ready for the second annual Calibash Las Vegas, one of the hottest concert events of the year celebrating Latin urban music.
The 2018 installment of the Sin City show will be headlined by Jennifer Lopez and Ricky Martin, with Maluma, Ozuna, Bad Bunny, and Farruko also slated to perform. It will be held at T-Mobile Arena on Jan. 27, just one week after the Los Angeles event.
"Undoubtedly, this is the best opportunity to enjoy with your loved ones this first-class show, in Las Vegas and as the official Latin party of the beginning of the year," said Lucas Piña, senior vice president of SBS Entertainment, according to Billboard.
The week prior, Los Angeles' 11th annual Calibash will be held at Staples Center on Jan. 20. The L.A. lineup will feature J Balvin, Lopez, Wisin Y Yandel, Bad Bunny, Ozuna, Becky G, Natti Natasha, and French Montana.
Tickets for both the Los Angeles and Las Vegas concerts are on sale now vis AXS.
11 Must-Attend 2018 Music Festivals: SXSW, Coachella, Lollapalooza & More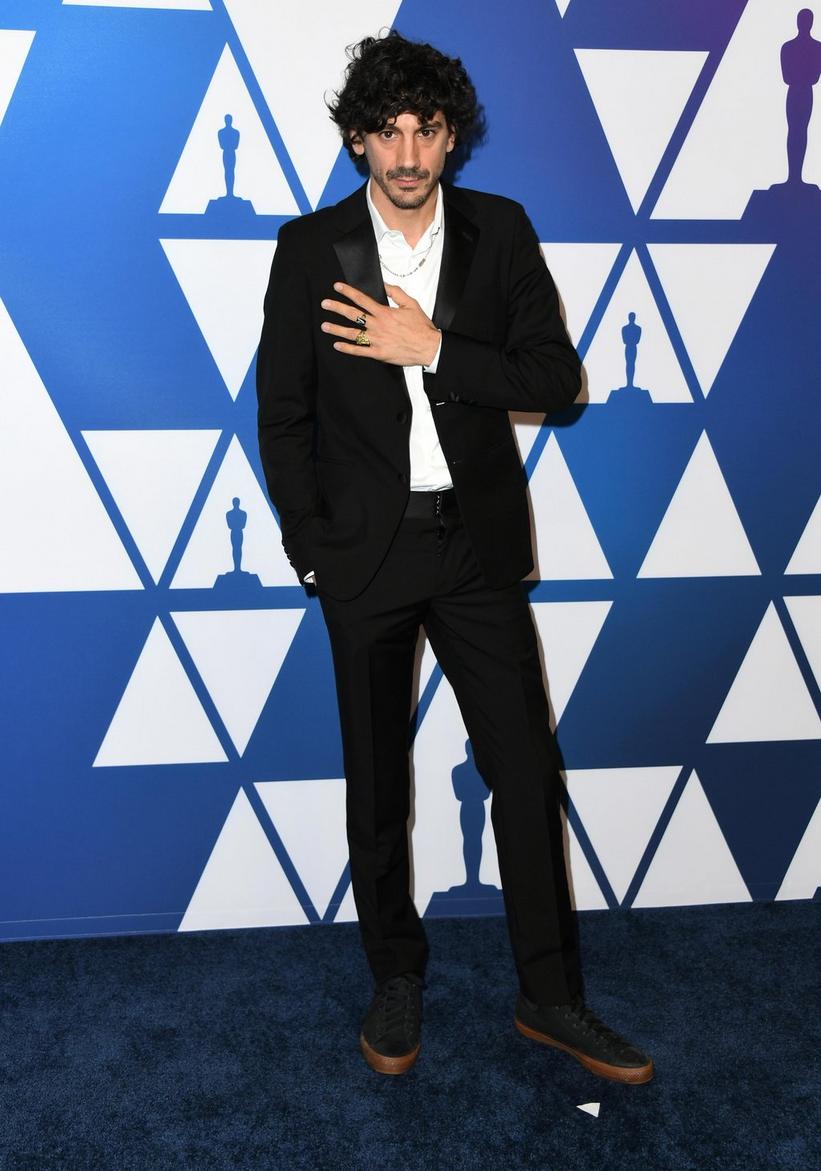 Photo: Jon Kopaloff/Getty Images
news
"Shallow" Songwriter Anthony Rossomando & Lee Ann Womack Added To ASCAP Expo Lineup
Rossomando is slated to talk co-writing A Star Is Born's "Shallow" with Lady Gaga, Mark Ronson and Andrew Wyatt
GRAMMYs
/
Mar 11, 2019 - 10:32 pm
GRAMMY winners Lee Ann Womack and "Shallow" songwriter Anthony Rossomando have been added to ASCAP's "I Create Music" EXPO lineup, where they will share insight on their music writing journeys and songs.
Rossomando will speak on the road to co-writing A Star Is Born's "Shallow" with Lady Gaga, Mark Ronson and Andrew Wyatt; the song has won several awards this year, including a GRAMMY for Best Song Written For Visual Media. Meanwhile, Womack will share her award-winning songs and picks from her latest album, The Lonely, The Lonesome & The Gone.
The 14th annual ASCAP "I Create Music" EXPO will happen in Los Angeles on May 2–4 at the Loews Hollywood Hotel. The event provides striving songwriters and composers the resources and opportunities to network as well as the chance to receive advice from successful songwriters. Activities include workshops, keynotes, one-on-one sessions and more.
The event will feature a panel on Latin Music's growing presence in the U.S. pop charts with 2019 Best Latin Pop Album GRAMMY winner Claudia Brant, bachata singer/songwriter Romeo Santos co-writer and musical director Joaquin Diaz as well as DJ Ali Stone, who opened Justin Bieber's Purpose tour.
As previously announced, Don Canon, who has worked with 2 Chainz, Lil Uzi Vert and Jeezy, 21 Savage manager Kei Henderson, Label LVRN's Tunde Balogun and Capitol Music Group Senior Vice President of Global Creative Amber Grimes will come together for a panel highlighting the Atlanta music scene.
Other events include a panel on music making for video games and a performance by singer/songwriter and producer Mathew Koma, who co-wrote Zedd and Foxes' "Clarity."
For more information on how to attend the expo, visit ASCAP's website.
Behind The Board: Producer/Songwriter Jennifer Decilveo On Making Records With Truth & Trust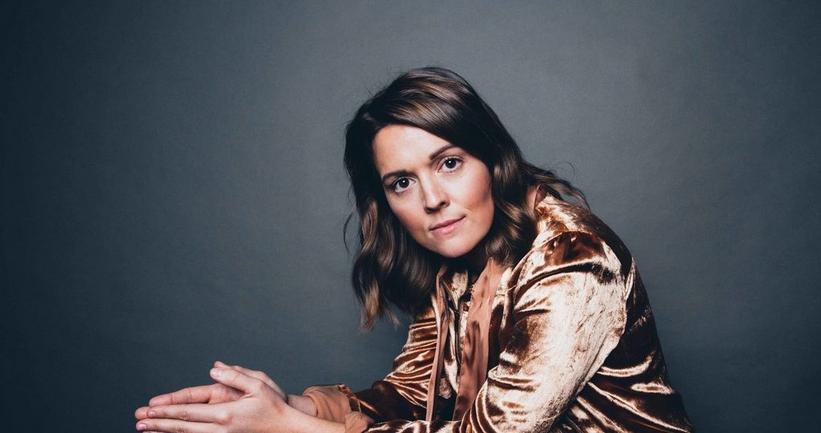 news
Backstage At The 63rd GRAMMYs: Brandi Carlile Praises The "Artistic Threads That Chain Us All Together" Ahead Of Music's Biggest Night
Brandi Carlile, a singer-songwriter and Highwomen member, is up for Best Country Song and Best Song Written For Visual Media at the 2021 GRAMMY Awards show
GRAMMYs
/
Mar 11, 2021 - 04:04 am
What is Brandi Carlile thinking about as she prepares to find out if she'll win Best Country Song (for "Crowded Table") or Best Song Written For Visual Media (for "Carried Me With You" from Pixar's Onward)?
Above all, she's ruminating on the often unspoken rapport musicians share.
"It feels so good to be on set and see people around," a grinning Carlile says in the latest episode of Backstage At The 63rd GRAMMYs. "That's one of the things I love about the music business the most, is that everybody has these artistic threads that chain us all together."
Carlile, who also performs in the country rockers The Highwomen, goes on to note that the GRAMMYs' celebratory nature is a peer-to-peer phenomenon. "Nothing feels better than getting recognized by other people that you admire," she continues, "and getting to show other people that you're recognizing their work."
Check out the complete list of nominees at the 2021 GRAMMY Awards show, watch Carlile's pre-show expressions above and don't forget to tune into the 2021 GRAMMY Awards show this Sunday, March 14 to watch Brandi Carlile perform—and find out if she will win!
Backstage At The 63rd GRAMMYs: Dua Lipa Gives Her Final Thoughts Before Music's Biggest Nigh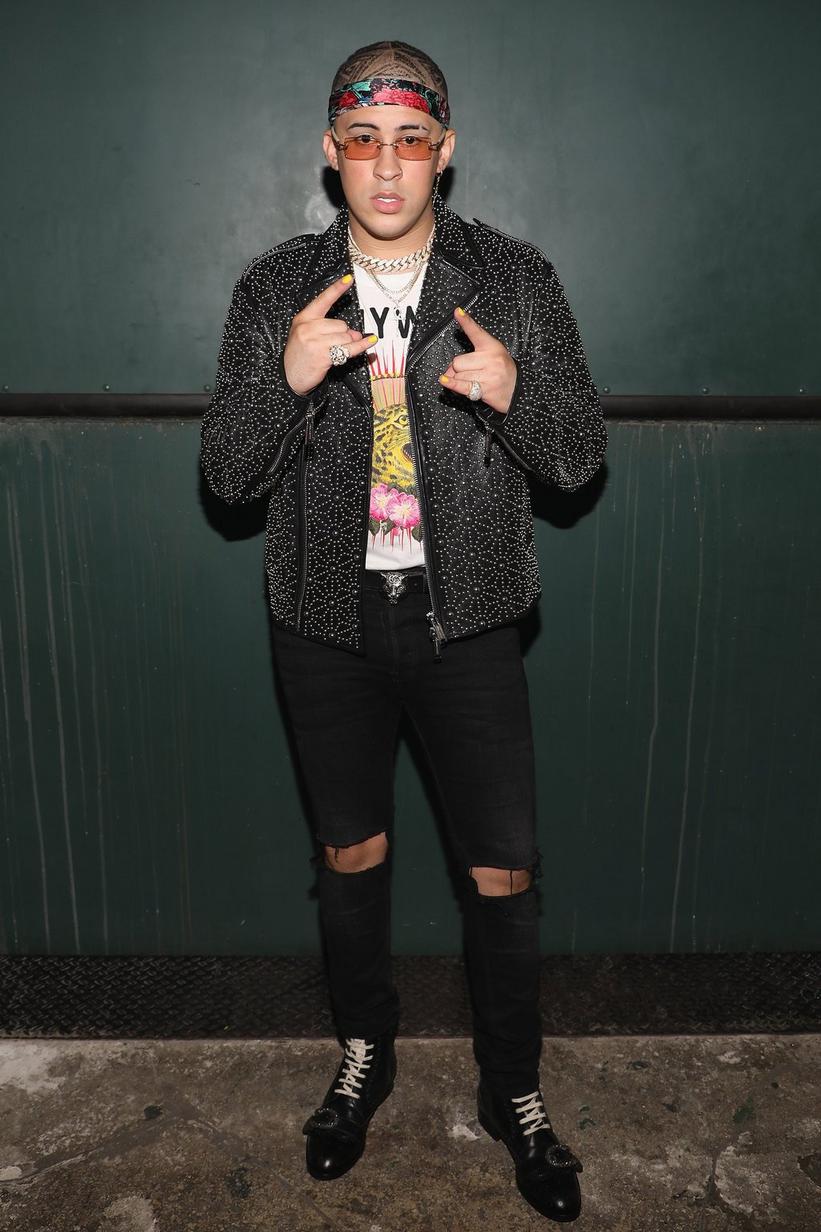 Photo: Alexander Tamargo/WireImage.com
news
18th Latin GRAMMY Performers: Bad Bunny, Alejandro Sanz & More
First performers announced for The Biggest Night in Latin Music; actors Jaime Camil and Roselyn Sánchez to host 18th Latin GRAMMY Awards live from Las Vegas on Nov. 16
GRAMMYs
/
Oct 30, 2017 - 05:30 pm
Current nominees J Balvin, Bad Bunny, Flor De Toloache, Luis Fonsi, Juanes, Mon Laferte, Natalia Lafourcade, Maluma, Residente, and Sofía Reyes are among the first artists announced to perform on the 18th Latin GRAMMY Awards.
Alejandro Sanz, the 2017 Latin Recording Academy Person of the Year, and guest performers Steve Aoki, Alessia Cara, Logic and French Montana will also join the lineup.
Mexican actor/singer Jaime Camil and Puerto Rican singer/songwriter and actress Roselyn Sánchez will host The Biggest Night in Latin Music on the Univision Network Nov. 16 from 8–11 p.m. ET/PT (7 p.m. Central) at the MGM Grand Garden Arena in Las Vegas.
This year's top nominee is Residente with nine nominations. Also near the top of the field are Maluma with seven nominations, Shakira with six, and Kevin Jiménez ADG, Juanes and Mon Laferte with five each. "Despacito," by Luis Fonsi featuring Daddy Yankee, earned four nominations.
A limited number of tickets for the 18th Latin GRAMMY Awards are available for purchase through www.axs.com.
18th Latin GRAMMY Awards: Full Nominations List