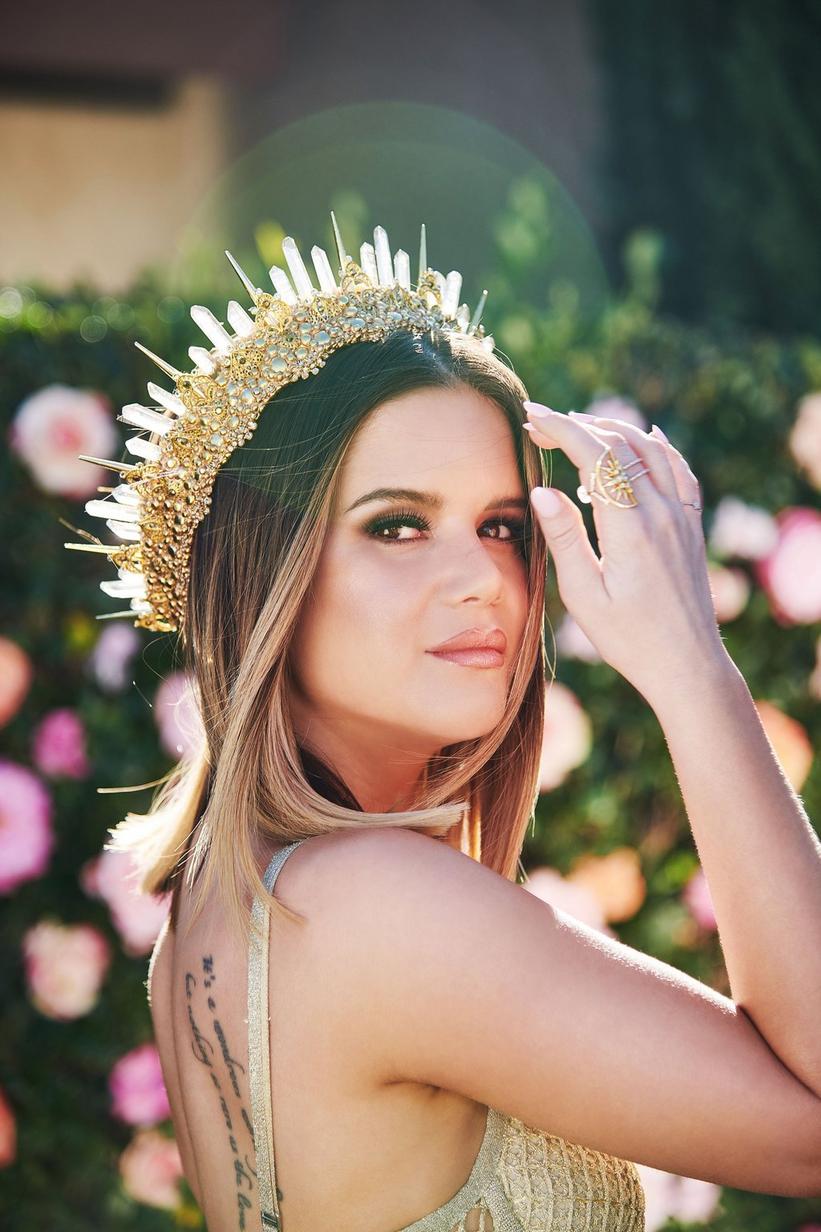 news
Maren Morris Cooks Up New Flavors On 'Girl'
Morris talks vulnerability, discovering new sounds and combating trolls
GRAMMYs
/
Mar 8, 2019 - 11:42 pm
It's not easy to experience every milestone of your life in the spotlight. Country juggernaut Maren Morris hasn't had it easy; since the 2016 release of her major label debut, Hero, she's worn a target on her back for genre purists and hate-mongering trolls. She's not afraid to speak her mind, even when costs (and tempers) boil over. But she's kept her held high, her sparkling crown a little bit crooked, and that hasn't been more evident than on her second record, Girl, which exposes startling cracks and dents to her psyche.
The album pops open with this emotional confession: "Man, this sh*t's unflatterin', all up in my head again." The titular cut sees Morris writhing around in her insecurities, almost drawing them into herself to find peace, and she does, eventually, come to grips with reality and learns to accept every tattered edge of herself. It's a long, winding journey, of course, and she digs her heels in on other such standouts as "A Song for Everything" and "Common," a pairing with Brandi Carlile in which the two powerhouses process and cope with the world and their place within the raging firestorm.
Husband and fellow musician Ryan Hurd emerges as a prominent muse for Morris, whose gaze locks with his for the second half of the record. The singer-songwriter has never been more evocative and honest as she has with songs like "Hell and Back," a smokey stunner detailing past traumas and finding each other in the aftermath, and "Good Woman," a handwritten promise to be better in the relationship. "I don't scare you / And I guess that's why you didn't save me / You didn't think I needed saving," she observes on the former, a weepy shower of strings giving her wings.
Front to back, Girl (co-produced by Morris, alongside Greg Kurstin and busbee on select tracks) is a confetti shower of ambition, tremendous heart and womanhood. Morris is firmly planted in the eye of lush productions that feel as much her usual self as a natural stylistic progression to her songcraft. She's not only entering the second year of marriage to Hurd, but she's riding high off a collection of GRAMMY nominations at the 2019 ceremony, including all-genre nods in Song and Record of the Year for her Zedd collaboration, "The Middle."
Girl is certainly a timely release, particularly in such a heated social and political climate when women continue to struggle to be heard at radio and on the festival circuit. "I think environmentally you just write what is around you or what you're internalizing. When I started writing for this record, it was three and a half years ago. It was during the release of Hero that I was starting to write for this," says Morris. "So, I've gone through a lot of things as a new artist that has been really impactful on my psyche and my heart. There were a lot of things I didn't think I would get to accomplish so soon in my career."
"While I've had success at country radio in a time when there's been a pretty significant drought for women, it makes it all the more emphasized that there's a lack of equality. I think as one of the few women who is getting played, I would like to stand up for me sisters and say, 'Everyone deserves a seat at the table.' In my own way, that's where I was coming from when I made this album," she says.
Maren Morris spoke with The Recording Academy during her recent press tour about finding a new way in the world, diving into vulnerability, trolls, lessons learned in her 20s and much more.
With Billboard, you mentioned how you felt braver on this album in exploring what you called "frightening vulnerability." "Good Woman" is a great example of your grit and willingness to expose all parts of yourself. What provoked this song?
I've been falling in love with Ryan for the last several years, but our marriage the last year has been incredibly inspiring to this project. Writing "Good Woman," I just have never been in a love like this where I was OK to sit down and put words on paper that said, "Thank you for loving me, so in return, I'm going to love you the same way back." I feel so accepted by him. His love is so loud. A lot of times, I don't know if I've always been the person to give that same amount. With this song, it's a promise that I will try each and every day to give that love back.
Love songs are so often cheesy or sticky sweet. But "Good Woman" feels very grounded and real to life.
I know what you mean. If a love song is real, you don't have to worry about it being cheesy or cliche. You always want to avoid that as a songwriter, but sometimes, just saying it like you say it to the person in-person is the best way to go about it. With all the love songs on this record, because there is such a bigger amount of them than there was on my first record, I wanted to touch on all the different facets of being in a healthy relationship this time around and do it in my own way that wasn't too sentimental where you get lost. But it's a very real kind of love being depicted.
At what point did such vulnerability start to show up in your songwriting?
I think just the exposure of being an artist in such a social media-driven world has made me feel very vulnerable in itself. Then, personally, my relationship with my husband has grown so much deeper in such a chaotic time in my life. So, really, you dive into the depths of my personal psyche (and his, as well) trying to deal with falling in love but feeling so exposed as artists in public. Really grappling with those terms has been a give and take over the years. Now, we're in a sweet spot where we know how much of our relationship we want to share with the world and what is private just to us. I think we've hit a good balance.
"While I've had success at country radio in a time when there's been a pretty significant drought for women, it makes it all the more emphasized that there's a lack of equality. I think as one of the few women who is getting played, I would like to stand up for me sisters and say, 'Everyone deserves a seat at the table.'"
"Good Woman" is perfectly paired with closing track "Shade," ending the album with a 1-2 sucker punch of emotion. They feel very triumphant, especially when you juxtapose them against the opener, "Girl." What is that emotional journey for you leading into "Shade"?
Staring the record with "Girl" is a really important move because it's talking directly to myself and to the listener. It goes through the ebbs and flows of what it means to be a woman today and the insecurities of just being a person where we measure so much of our value on what other people are doing and how their lives are turning out. It felt like a really medicinal song to meet with that anxiety we currently all feel. Going through the journey of listening to the record, you get deeper into the elements that make me up.
Ending with "Shade," sonically, in the most simplest of terms, it just felt good. It's so, almost Sgt. Pepper's-esque with how weird it goes with the instrumentation. It felt like such a "hell yeah!" moment to end the album on. To be so self-reflective in "Girl" and then in "Shade" to be so partner-reflective, I loved ending there. It almost felt like...not closing the chapter but leaving a little crack for the next record and whatever happens next in my life. I can end there, but it's an ellipses, not a period.
You co-produced many of the standout songs on the record with busbee [Keith Urban, Lady Antebellum], including "Hell and Back" and "A Song for Everything." What was your creative headspace and starting point of how you wanted to approach the production?
Those two songs are the countrier songs of the album. When you have songs like that that are so lyric-driven, you don't want to overproduce it. busbee is so great at finding the balance of making it sound like me, which is a little bit of everything, genre-wise, but also adding some air into the production, so you can actually hear the lyrics and be touched by them, hopefully. Production-wise, he has such a great ear when it comes to the L.A. and Nashville worlds. He's always been able to blend the two so seamlessly and in a really edgy, cool way. That's why I've always loved working with him.
Then, on the other production end, this was my first time working with Greg Kurstin [Adele, Foo Fighters, Sia]. He's obviously very renowned. I knew that going into it, but I didn't really know what sound was going to come out. I love what he brought to the table. It was really inspiring to watch him work and create something out of nothing. He plays all the instruments on it. He really created a new sound that I hadn't really touched on before. He's never really worked with a country artist, and I'm a little left-of-center in those terms. I think it was a great fit with Greg. I'm excited for whatever we write next. He really took the music in such an interesting way. [Kurstin co-produced "Girl," "Common" and "The Bones"]
Strings are woven into the backbone of this album, making the music have a dream-like quality. How did that become a part of the process?
We obviously had a little bit bigger of a budget for this record. [Laughs.] And I have always loved really orchestral elements to albums when the time calls for it. You don't want to throw strings on everything. I thought we were really sparing with our use of strings. It was a really tasteful way of incorporating a heavenly sounding instrument. It was another shade of the sound evolving and really elevates it all, as well. I have a new guy [Matt Butler] in the band who plays cello. I love adding elements like that that aren't expected in a country or pop setting. It's a really beautiful, valuable element to add to a recording.
The first half of the album digs into your journey to self-acceptance. Now that you're nearing the end of your 20s, what things have been the hardest to accept of yourself?
I'm pretty stubborn. I don't know if that is from being a Texan or having been an artist for so long. I've learned that I'm not always right. Even though I'm very strong in my convictions, it doesn't mean I can't allow someone else's opinion to meet mine and change my mind. I've learned how to have a little more creativity-relinquishing when I'm around really talented people. [Laughs.]
I've also learned that it's OK to have an opinion and not always share it. I feel like I've gotten a little bit of a rap, especially in Nashville, of being a really opinionated country artist. That is true. I have a lot of thoughts. I've learned you don't need to share each and every single one. When it's a big issue, you can just share it with your friends and family, and that's OK. Then, when you're really passionate about something and need to stand up for people or yourself, that is when you should speak up.
Speaking of standing up, "Flavor" reads as an anthem against detractors, particularly on the bridge: "Won't play the victim / Don't fit that mold / I speak my peace / Don't do what I'm told / Shut up and sing / Oh, hell no, I won't." What drove you to write this song?
It was really being affected at the time by social media and trolls and people bashing an opinion I would have. People would threaten me with a career-end like the Dixie Chicks and that would happen to me if I kept opening my mouth. And I was so pissed off about that. It was such a cheap shot. The threat of being erased because you have an opinion just felt so unfair, so I wrote this song in the mindset of "shut up and sing / hell no, I won't." I'm not going to be talked down to or fit into the mold of what you assume I should be. This is my life, first and foremost. In a very sassy way, I wanted to say, "F U!" [Laughs.]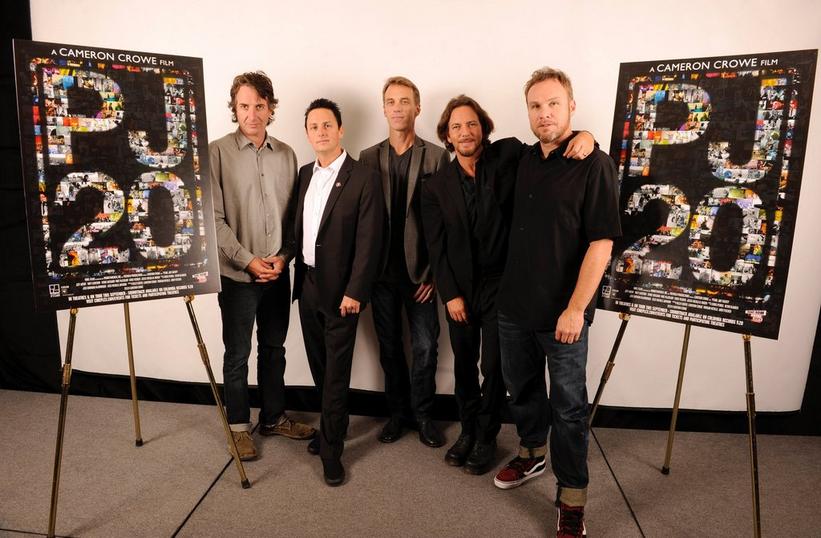 Photo: Kevin Mazur/WireImage.com
news
Pearl Jam Named Record Store Day 2019 Ambassadors
Pearl Jam's Mike McCready says "if you love music," record stores are the place to find it
GRAMMYs
/
Feb 13, 2019 - 04:05 am
Record Store Day 2019 will arrive on April 13 and this year's RSD Ambassadors are Pearl Jam. Past ambassadors include Dave Grohl, Metallica, Run The Jewels (Killer Mike and El-P), and 61st GRAMMY Awards winner for Best Rock Song St. Vincent.
McCready was also the 2018 recipient of MusiCares' Stevie Ray Vaughan Award.
The band was formed in 1990 by McCready, Jeff Ament, Stone Gossard, and Eddie Vedder, and they have played with drummer Matt Cameron since 2002. They have had five albums reach No. 1 on the Billboard 200 and four albums reach No. 2.
"Pearl Jam is honored to be Record Store Day's Ambassador for 2019. Independent record stores are hugely important to me," Pearl Jam's Mike McCready said in a statement publicizing the peak-vinyl event. "Support every independent record store that you can. They're really a good part of society. Know if you love music, this is the place to find it."
With a dozen GRAMMY nominations to date, Pearl Jam's sole win so far was at the 38th GRAMMY Awards for "Spin The Black Circle" for Best Hard Rock Performance.
Pearl Jam will be performing on March 3 in Tempe, Ariz. at the Innings festival, on June 15 in Florence, Italy at the Firenze Rocks Festival and at another festival in Barolo, Italy on June 17. On July 6 Pearl Jam will headline London's Wembley Stadium.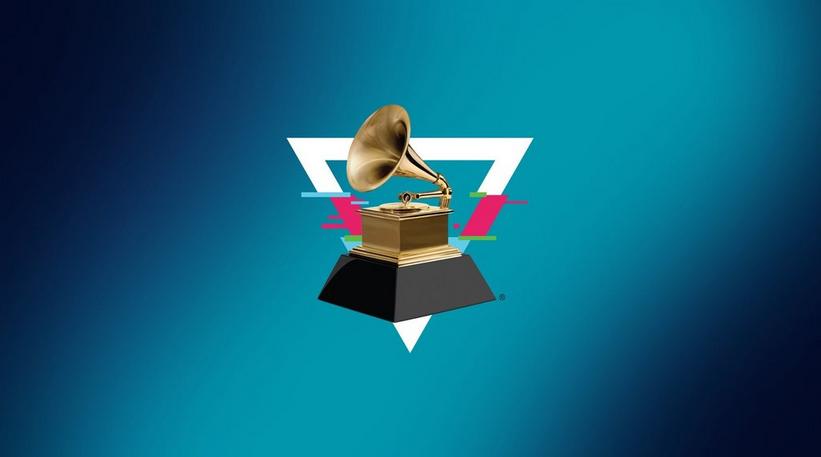 news
Find Out Who's Nominated For Best Rap Album | 2020 GRAMMY Awards
Dreamville, Meek Mill, 21 Savage, Tyler, The Creator, and YBN Cordae all earn nominations in the category
GRAMMYs
/
Nov 20, 2019 - 06:28 pm
The 2020 GRAMMYs are just around the corner, and now the nominations are in for the coveted honor of Best Rap Album. While we'll have to wait until the 62nd GRAMMY Awards air on CBS on Jan. 26 to find out who will win, let's take a look at which albums have been nominated for Best Rap Album.
Revenge of the Dreamers III – Dreamville
This star-studded compilation album from 11-time GRAMMY nominee
J. Cole
and his Dreamville Records imprint features appearances from some of the leading and fastest-rising artists in hip-hop today, including label artists EARTHGANG, J.I.D, and Ari Lennox, plus rappers T.I, DaBaby, and Young Nudy, among many others. Recorded in Atlanta across a 10-day recording session,
Revenge of the Dreamers III
is an ambitious project that saw more than 300 artists and producers contribute to the album, resulting in 142 recorded tracks. Of those recordings, 18 songs made the final album, which ultimately featured contributions from 34 artists and 27 producers.
Dreamers III, the third installment in the label's Revenge of the Dreamers compilation series, debuted at No. 1 on the Billboard 200 chart and achieved gold status this past July. In addition to a Best Rap Album nod, Dreamers III is also nominated for Best Rap Performance next year for album track "Down Bad," featuring J.I.D, Bas, J. Cole, EARTHGANG, and Young Nudy.
Championships – Meek Mill
In many ways, Championships represents a literal and metaphorical homecoming for Meek Mill. Released in November 2018, Championships is the Philadelphia rapper's first artist album following a two-year prison sentence he served after violating his parole in 2017. Championships, naturally, sees Meek tackling social justice issues stemming from his prison experience, including criminal justice reform. The album debuted at No. 1 on the Billboard 200, his second chart-topper following 2015's Dreams Worth More Than Money, and reached platinum status in June 2019. Meek Mill's 2020 Best Rap Album nod marks his first-ever GRAMMY nomination.
i am > i was – 21 Savage
Breakout rapper and four-time GRAMMY nominee 21 Savage dropped i am > i was, his second solo artist album, at the end of 2018. The guest-heavy album, which features contributions from Post Malone, Childish Gambino, J. Cole, and many others, has since charted around the world, topped the Billboard 200 – a first for the artist – in the beginning of 2019, and achieved gold status in the U.S. As well, nine songs out of the album's 15 original tracks landed on the Hot 100 chart, including multi-platinum lead single "A Lot," which is also nominated for Best Rap Song next year. 21 Savage's 2020 Best Rap Album nomination, which follows Record of the Year and Best Rap/Sung Performance nods for his 2017 Post Malone collaboration, "Rockstar," marks his first solo recognition in the top rap category.
IGOR – Tyler, The Creator
The eccentric Tyler, The Creator kicked off a massive 2019 with his mid-year album, IGOR. Released this past May, IGOR, Tyler's fifth solo artist album, is his most commercially successful project to date. The album debuted at No. 1 on the Billboard 200, marking his first time topping the coveted chart, while its lead single, "Earfquake," peaked at No. 13, his highest entry on the Hot 100. Produced in full by Tyler and featuring guest spots from fellow rap and R&B stars Kanye West, Lil Uzi Vert, Solange, and Playboi Carti, among many others, IGOR follows the rapper's 2017 album, Flower Boy, which received the Best Rap Album nod that same year.
The Lost Boy – YBN Cordae
Emerging rapper YBN Cordae, a member of the breakout YBN rap collective, released his debut album, The Lost Boy, to widespread critical acclaim this past July. The 15-track release is stacked with major collaborations with hip-hop heavyweights, including Anderson .Paak, Pusha T, Meek Mill, and others, plus production work from J. Cole and vocals from Quincy Jones. After peaking at No. 13 on the Billboard 200, The Lost Boy now notches two 2020 GRAMMY nominations: Best Rap Album and Best Rap Song for album track "Bad Idea," featuring Chance the Rapper.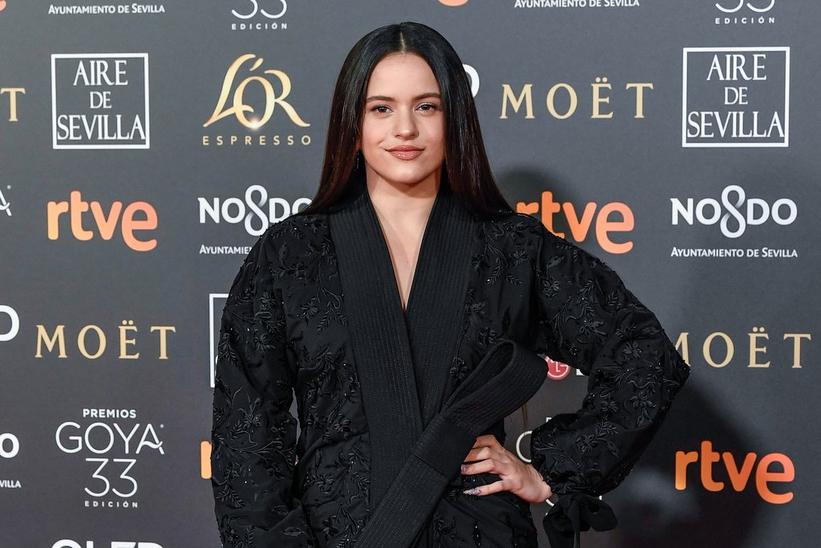 Photo: Carlos Alvarez/Getty Images
news
Rosalía Announces First Solo North American Tour
El Mal Querer Tour, named after the Spanish pop star's latest album, will come to Los Angeles on April 17 in between her Coachella performances
GRAMMYs
/
Mar 20, 2019 - 12:25 am
Rosalía is set to perform at some of the most popular music festivals around the globe, including Primavera Sound in Spain, Lollapalooza (Argentina and Chile) and Coachella, but the Spanish pop star isn't stopping there when she gets to the States. Now, she has announced her first solo North American Tour with a string of dates that will bring her to select cities in the U.S. and Canada.
El Mal Querer Tour, named after her latest album, will come to Los Angeles on April 17 in between her Coachella performances. Then she'll play San Francisco on April 22, New York on April 30 and close out in Toronto on May 2.
RELATED: How Rosalia Is Reinventing What It Means To Be A Global Pop Star
"I'm so happy to announce my first solo North American tour dates," the singer tweeted.
Rosalía won Best Alternative Song and Best Fusion/ Urban Interpretation at the 19th Latin GRAMMY Awards in November and has been praised for bringing flamenco to the limelight with her hip-hop and pop beats. During her acceptance speech she gave a special shout-out to female artists who came before her, including Lauryn Hill and Bjork.
Rosalía has been getting some love herself lately, most notably from Alicia Keys, who gave the Spanish star a shout-out during an acceptance speech, and Madonna, who featured her on her Spotify International Women's Day Playlist.
Tickets for the tour go on sale March 22. For more tour dates, visit Rosalía's website.
2019 Music Festival Preview: Noise Pop, Coachella, Ultra & More
news
A Tribute In Black To Johnny Cash
A star-studded roster of GRAMMY-winning talent celebrates the music and 80th birthday of Johnny Cash in Austin, Texas
GRAMMYs
/
Dec 3, 2014 - 05:06 am
Though Johnny Cash passed away in 2003, he's having a very good year in 2012. The latest in a series of events honoring the man in black — an 80th-birthday tribute titled We Walk The Line: A Celebration Of The Music Of Johnny Cash — drew a slew of GRAMMY-winning performers to Austin, Texas, for a lively Friday-night show on April 20 at Austin City Limits Live at the Moody Theater.
Top billing went to Cash's surviving Highwaymen brethren, GRAMMY winners Willie Nelson and Kris Kristofferson, who teamed with Shooter Jennings (son of late GRAMMY-winning Highwayman Waylon Jennings) and Jamey Johnson in a reunion of sorts on the song "Highwayman." Under a large banner bearing an image of Cash strumming a guitar, flanked by two silhouettes, Nelson also teamed with GRAMMY winner Sheryl Crow on "If I Were A Carpenter."
Crow sounded almost as if she were addressing Cash when she joked to Nelson, "I would definitely have your baby — if I could. If I didn't have two others of my own. And if you weren't married. And if I wasn't friends with your wife."
Audience members cheered lustily in approval, as they did throughout most of the show, a taped-for-DVD benefit for the childhood muscular dystrophy foundation Charley's Fund. Just hours earlier, many of them had watched as Nelson helped unveil his new statue in front of the theater, which sits on a street also named after him.
The event was produced by Keith Wortman with GRAMMY-winning producer Don Was serving as musical director. Was recruited Buddy Miller, Greg Leisz, Kenny Aronoff, and new Rock and Roll Hall of Fame inductee Ian McLagan of the Faces as the house band. The handpicked all-star roster of performers ranged from Iron & Wine's Sam Beam, Brandi Carlile, the Carolina Chocolate Drops, Andy Grammer, Amy Lee of Evanescence, and Pat Monahan of Train to Ronnie Dunn, Shelby Lynne, Old 97's lead singer Rhett Miller, Lucinda Williams, and even Austin-based actor Matthew McConaughey, who, in addition to emceeing, sang "The Man Comes Around."
"We wanted a real broad, diverse group of artists," Wortman said backstage. "With Cash, you're as likely to find his music in a punk rock music fan, a heavy metal fan and a Nashville music fan, so he's not just a country music guy."
GRAMMY winner Monahan, who sang Kristofferson's "Help Me Make It Through The Night," commented before the show, "I think of Johnny Cash as a style, as you would think of clothing, or music or whatever. He was his own thing. No can can really describe Johnny Cash entirely.
"And no one could deliver a song quite like him," continued Monahan. "He sang hundreds of other songwriters' songs and he made those songwriters important because of the way he delivered what they were saying. There's not much that I don't respect about him, and I told his son [John Carter Cash] earlier that I'm almost more inspired by the love for his family than his music."
Lynne, who won the Best New Artist GRAMMY in 2000, sang "Why Me Lord," another song penned by Kristofferson, and delivered a spirited duet with Monahan on "It Ain't Me Babe," said Cash has influenced "all of us."
"We appreciate the majestic rebellion that Johnny gave us all in the music business. And he's also one of the great American icons of all time," she added.
Among the acts who earned the loudest applause in a night full of high-volume appreciation was the GRAMMY-winning Carolina Chocolate Drops, the bluegrass quartet re-exposing the genre's African-American roots. Their rendition of "Jackson" was among many highlights. Earlier, co-founder Dom Flemons revealed the personal inspiration of Cash's catalog.
"Johnny Cash's music has had an impact on me as a rock and roll singer, a country singer, as a folk music performer and great interpreter of song. I just love everything that he's done," said Flemons.
Bandmate Hubby Jenkins added, "Johnny Cash was really great about putting emotional investment into every song that he sang."
Co-founder Rhiannon Giddens said Cash's core was his voice and his subject matter, and no matter how much production was added, it never diluted his message.
Miller, who named his band after "Wreck Of The Old '97," a song popularized by Cash, said their intent was to sound like "Johnny Cash meets the Clash." He also recalled always picking "Ring Of Fire," a classic inducted into the GRAMMY Hall Of Fame in 1999, on the tabletop jukebox during childhood visits to a Dallas diner.
"I didn't know what it was about, but I knew that the guy who was singing it was singing it with everything he had," said Miller, dressed in black in homage to "one of my all-time heroes." "And there was so much heart behind it, and so much conviction. And nobody could sell a song like Johnny Cash. He meant every word he said, and if he didn't mean it, he made it sound like he meant it."
(Austin-based journalist Lynne Margolis currently contributes to American Songwriter, NPR's Song of the Day and newspapers nationwide, as well as several regional magazines and NPR-affiliate KUT-FM's "Texas Music Matters." A contributing editor to The Ties That Bind: Bruce Springsteen from A To E To Z, she has also previously written for Rollingstone.com and Paste magazine.)