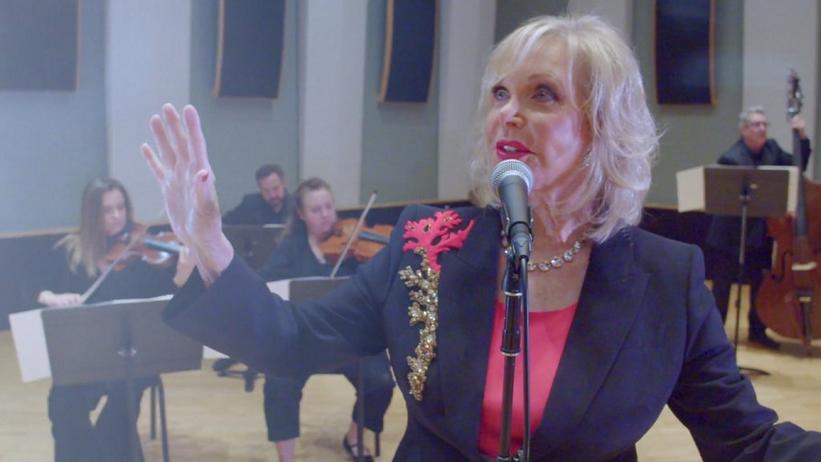 Judy Whitmore
Photo: Courtesy of Judy Whitmore
video
ReImagined: Judy Whitmore Dazzles With A Classic Interpretation Of Frank Sinatra And Count Basie's "The Best Is Yet To Come"
Judy Whitmore introduces fans to the music she grew up with in this jazzy full-orchestra performance of "The Best is Yet to Come" — a song that was made famous by Frank Sinatra and Count Basie, and won a GRAMMY thanks to Ella Fitzgerald.
GRAMMYs
/
Dec 6, 2022 - 09:02 pm
An American standard originally composed in 1959, "The Best is Yet to Come" has been recorded by an array of vocal greats, including Tony Bennett, Michael Bublé, Bob Dylan, and Ella Fitzgerald — the latter of whom won a GRAMMY for her rendition in 1984. But it's most closely associated with Frank Sinatra, who recorded it with jazz pianist Count Basie for their 1964 album, It Might As Well Be Swing. In fact, the song was so important to Sinatra that its titular lyric is carved into his tombstone.
In this episode of ReImagined, vocalist and cabaret-style performer Judy Whitmore delivers a faithful, buoyant rendition of "The Best is Yet to Come." A full orchestra performs behind her, including horns, jazzy drums, a sweeping string section, and a grand piano — creating a swinging performance that does Sinatra proud.
Whitmore's cover choice is no coincidence, as the singer has been inspired by American classics literally since birth — her namesake is legendary actor and musical performer Judy Garland. Like Garland before her, Whitmore has taken on a diverse and multifaceted career. She's a bonafide Renaissance woman, whose resume includes accomplishments as a theater producer, best-selling author and pilot, who also happens to have a Master's degree in clinical psychology.
Singing has been a lifelong passion for Whitmore, and she has several albums to show for it, including 2020's Can't We Be Friends. That project, which includes her spin on standards like "'s Wonderful," "It Had to Be You" and "Love is Here to Stay," is Whitmore's "love letter to The Great American Songbook," her website explains. 
"This is the music I grew up with, and I don't want people to forget it," she details. "I think it's one of the most extraordinary bodies of work ever created."
Press play on the video above to watch Whitmore bring her love of American classics to her version of "The Best is Yet to Come," and keep checking back to GRAMMY.com for more episodes of ReImagined. 
Living Legends: Nancy Sinatra Reflects On Creating "Power And Magic" In Studio, Developing A Legacy Beyond "Boots" & The Pop Stars She Wants To Work With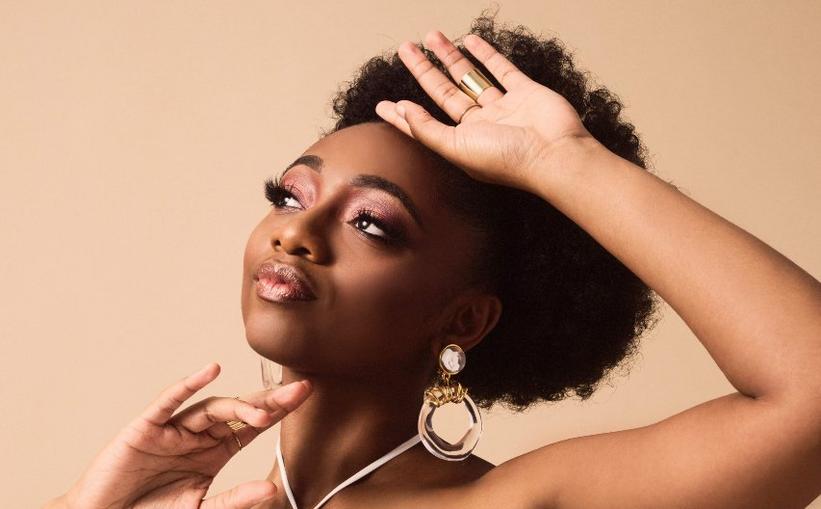 news
5 Artists Who Prove That The Great American Songbook Is Brilliantly Alive
For some, the Great American Songbook is irrelevant, consigned to a dusty corner of history. To others, including 2023 GRAMMY nominee Samara Joy, the Songbook's venerated tunes form a living document worthy of love and adaptation.
GRAMMYs
/
Jan 9, 2023 - 07:50 pm
The Great American Songbook is an unquestionable bedrock of pop, rock and jazz. But these days, many seem ready to close it for good.
For the sake of argument, let's define it as a venerated patchwork of jazz standards, popular songs and showtunes from the former half of the 20th century; one prominent author supposes that it met its commercial Waterloo as the 1940s met the '50s. 
After the rock 'n' roll revolution and the creative fireworks of the '60s, critics generally viewed Great American Songbook albums by pop and rock artists with a jaundiced eye. But jazz-influenced artists from Willie Nelson (1978's Stardust) to Dr. John (1989's In a Sentimental Mood) continued to embrace the form to transcendent effect.
The Songbook is one component of the jazz-standard repertoire; therein, showtunes mingle with instrumental classics by Duke Ellington, Thelonious Monk, Clifford Brown, and other titans. In this sphere, which often prizes forging ahead over perceived inertia, the Songbook has haters.
A simple Google search for "reddit hate jazz standards" will reveal that peanut gallery — one ready to throw Songbook stalwarts such as "Come Rain or Come Shine" in the garbage. In 2021, jazz critic Phil Freeman set off a Jazz Twitter brushfire with this take: "F— standards. Ban them for 20 years, like a controlled burn in a forest, and see what sprouts in their place." 
Freeman made that proclamation through the lens of predatory business practices — a very real problem throughout jazz history. But to any number of musicians themselves, the notion of getting rid of them altogether inspires horror.
"In order to say that, you have to be disconnected from Hollywood cinema, disconnected from the history of Broadway shows, disconnected from artists like Duke Ellington and Fats Waller," jazz vocalist Catherine Russell, who has been nominated for two GRAMMYs, tells GRAMMY.com. Her colleague Jo Lawry seconds this: "You're listening to the wrong people, or you're listening through the wrong ears."
In this regard, perhaps the ultimate "right" person to listen to is Samara Joy. Reared on Ella Fitzgerald and Sarah Vaughan, the young vocalist climbed the ranks partly via "The Today Show" appearances to become nominated for a golden gramophone for Best New Artist at the 2023 GRAMMYs.
"I think the only reason [the Songbook's connotation is] negative is because that's where a lot of people stop when it comes to jazz," Joy tells GRAMMY.com. "It's like this is the greatest it's ever going to get, and that's not true." 
Granted, the lion's share of Joy's catalog is standards; as far as youngsters are concerned, she's perhaps the leading light of the Great American Songbook. But her attitude on the Songbook is innately progressive. For her, they comprise a launchpad to new expressions.
And despite what John Coltrane and Nina Simone's famous deconstructions of the Great American Songbook might tell you, making standards fresh, vital and exciting doesn't require reinventing the wheel. 
When Joy sings a 1927 chestnut like "Stardust", it, by definition, has never been done before — because it's her doing it. This applies to a spate of recent jazz releases, both archival and new.
While it's impossible to address every talented jazz artist who weaves magic from extremely well-trod material, here are five releases from the past year — one archival, three new — that reinvigorate the Great American Songbook.
And they do so not through radical reinvention, but through sheer emotion, personality and intelligence.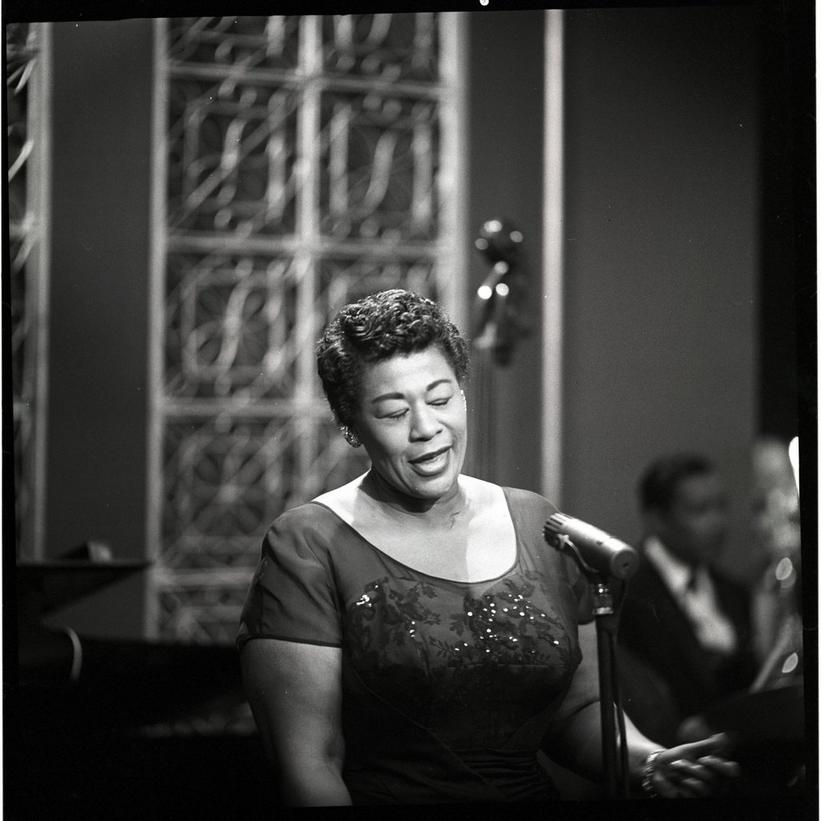 Ella Fitzgerald's Hollywood Blues
Just before the pandemic, the Ella Fitzgerald Foundation tipped off Verve Records to some intriguing entries in the Concord vaults — dozens of previously unreleased tapes from the First Lady of Song.
The first to be unarchived was 2020's dynamite Ella: The Lost Berlin Tapes. In 2022, Verve followed it up with the lavish Ella at the Hollywood Bowl: The Irving Berlin Songbook.
"I never knew Ella had performed the arrangements from any Songbook album live," Ken Druker, the SVP of Jazz Development at Verve Records, tells GRAMMY.com. "And then I checked with all the extreme Ella nerds, and none of them had heard of it too."
Ella at the Hollywood Bowl documents the second half of a 1958 concert, while Ella: The Lost Berlin Tapes tackles the Cole Porter songbook. Her vocal genius charges Berlin ballads like "You're Laughing at Me" and "How Deep is the Ocean" with emotional electricity.
When she kicks up the tempo, Fitzgerald is even more irresistible. You may have heard "Cheek to Cheek" and "Let's Face the Music and Dance" a trillion times, but when she belts it, any perceived corniness melts away. The heart jumps for joy.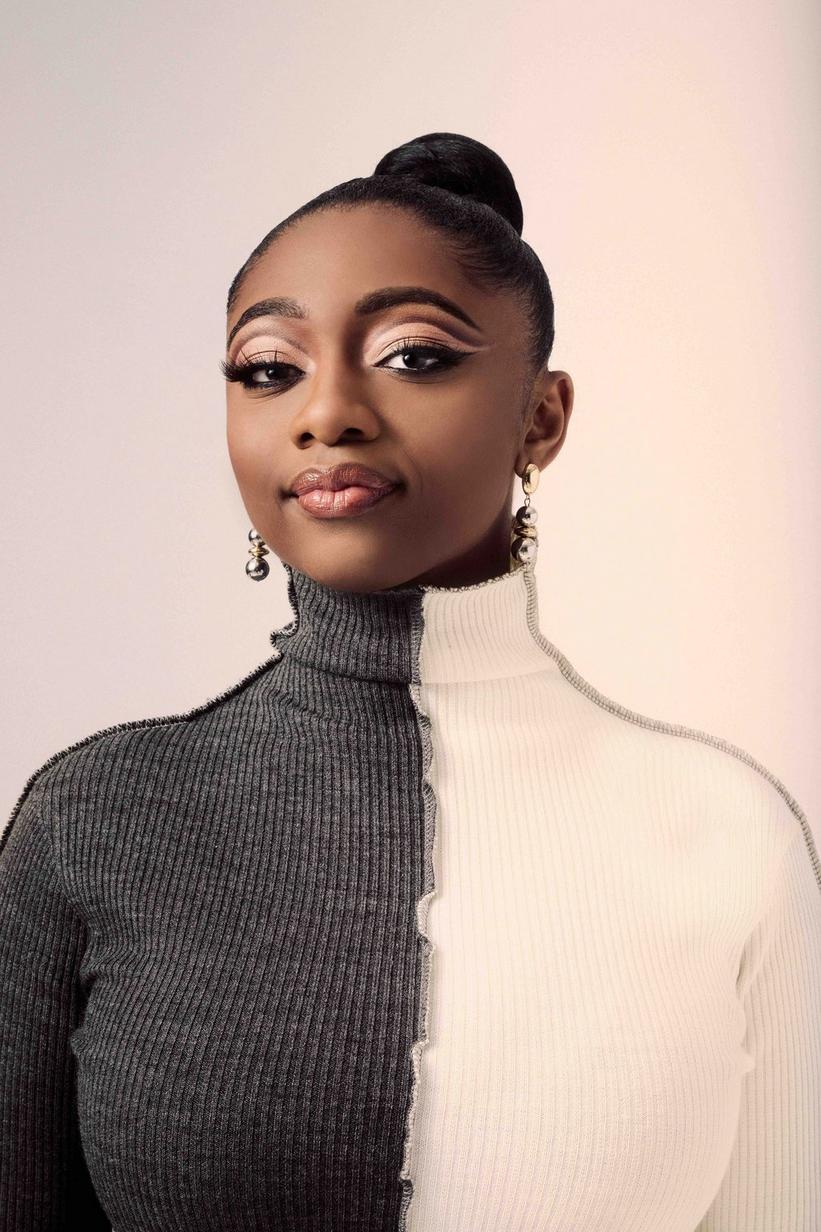 Samara Joy. Photo: Courtesy of the artist
Samara Joy's Forward-Thinking Nostalgia
If you're wondering if the old standards still have any life in them, well, Recording Academy Membership thought so — more than 60 years since that Hollywood Bowl gig.
At the 2023 GRAMMYs, rising vocalist Samara Joy is nominated for a GRAMMY for Best New Artist alongside cutting-edge artists not only in jazz (the memeified DOMi & JD Beck), but in Brazilian pop (Anitta), genre-blending R&B (Omar Apollo) and hipster-adored indie (Wet Leg).
Her nomination arguably demonstrates that Joy is no relic of the days of yore.
Take some time with her 2022 album Linger Awhile, and you'll find she's more interested in the future than the past. Joy isn't afraid to go for well-worn material like "Someone to Watch Over Me," but she's also finding fresh corners of the Great American Songbook — like adding her own lyrics to Fats Navarro's trumpet solo on "Nostalgia," in a process called vocalese.
Ultimately, Joy maintains reverence for the Great American Songbook — it launched her career — but doesn't feel wholly beholden to it.
"OK, learn all of these standards. Is that the end of musical discovery?" she asks. "No, I have something to say too. I can use what I learned as far as harmony and form and interpretation from those standards to write my own songs."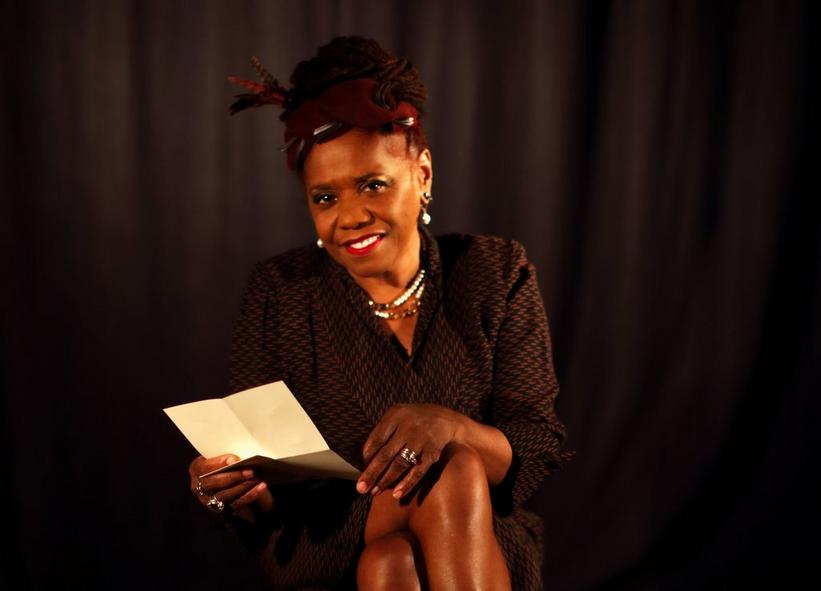 Catherine Russell. Photo: Courtesy of the artist
Catherine Russell Makes It Last
Vocal master Catherine Russell exudes a powerful sense of ease and control with her instrument. It helps that she's part of a jazz lineage: the daughter of pianist, composer and arranger Luis Russell and bassist, guitarist and vocalist Carline Ray.
The music's clearly in Russell's DNA; it provides the glowing center of her 2022 album Send For Me. Regarding her version of "At the Swing Cats Ball," she said in a statement, "My mother had given me sheet music a long time ago, saying, 'your father co-wrote this tune, and Louis Jordan covered it.'"
On Send For Me, she returned to the well once more, immersing herself in material like "Did I Remember,'" "Blue and Sentimental" and "You Stepped Out of a Dream."
"They know how to say 'I love you' in a million different ways," Russell says of the core songwriting teams behind the Great American Songbook, like Rodgers and Hammerstein and Lerner and Loewe. 
"The songs are reliable. They can be done in a variety of different ways," she says, her own crystalline vocals a statement in flexibility. "You can do them with a big band, with an orchestra. You can do them with just a piano and a vocal."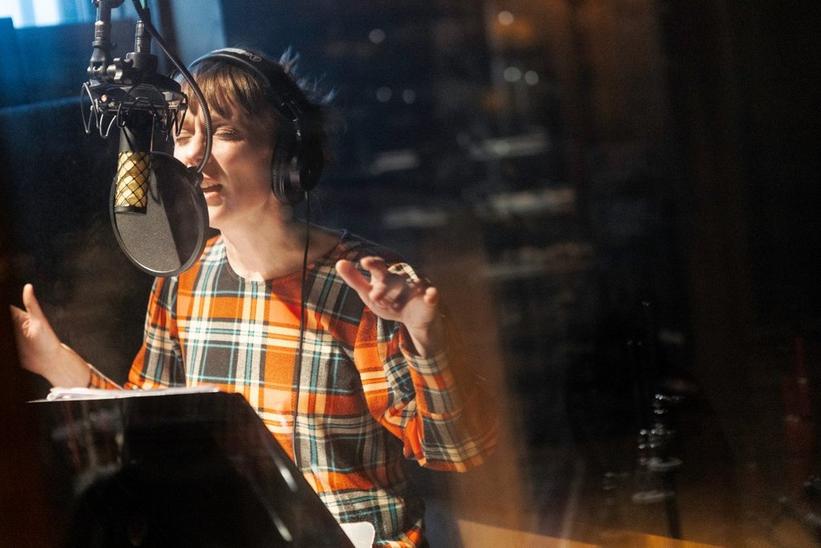 Jo Lawry. Photo: Erika Kapin
Jo Lawry Makes Courageous Bounds
In jazz, the trio format is innately thrilling because of the architecture of the thing: one player can summon some derring-do, make a daring leap, and it's incumbent on the next to catch them.
Vocalist Jo Lawry titled her next album Acrobats because she had to summon that gumption. 
"The trio is the format that melodic players explore when they want to push themselves," she explains. "I wonder if motherhood has had a part to play as well. It has made me a tiny bit braver, and a bit less inclined to try to fulfill anyone else's picture of what I should be as a jazz singer."
On Acrobats, Lawry tackles mostly standards ("Taking a Chance On Love," "Takes Two to Tango," "I've Never Been in Love") with the dynamic bassist Linda May Han Oh and heavily swinging drummer Allison Miller.
The enchanting result is like a jolt to the solar plexus. Lawry's glasslike voice perforates any baggage or stuffiness accrued by these tunes. This is partly because Lawry is able to map out the material on her own emotions.
"With 'I've Never Been In Love Before,' I wanted to just get completely swept away in the lack of safety of love, and what it feels like to not be in control of your emotions anymore, and somebody else has your whole destiny in their hands," she says.
And as for the ongoing vitality of the Great American Songbook as a whole?
"The melody and the harmony and the lyrics are this holy trinity of art that works so economically and perfectly together," Lawry states. "It's not dependent on anything other than those three raw materials."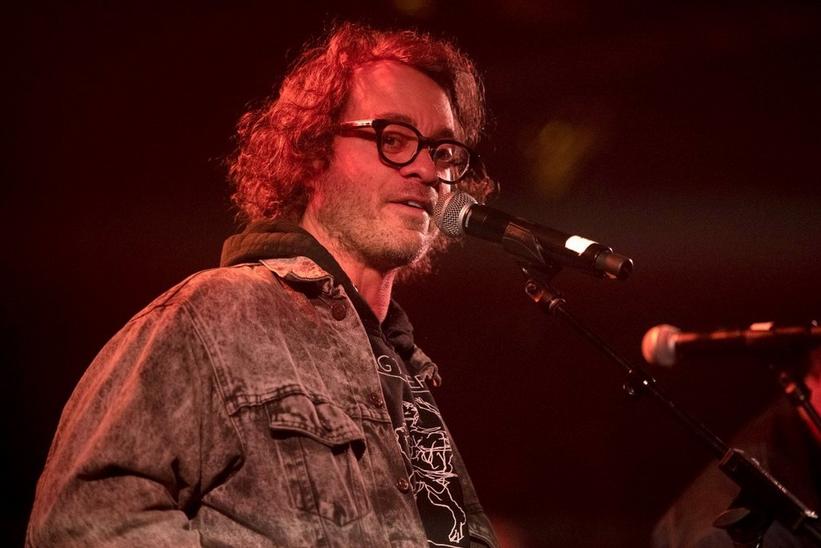 Amos Lee. Photo: Scott Dudelson/Getty Images
Amos Lee Walks Into A Record, Lives In It
Interpreting the interpreter: it can be done, and done well. Bob Dylan did it with three Frank Sinatra-focused cover albums in a row — one of them a triple. And Amos Lee, who is also not a jazz singer, just did it with Chet Baker.
If you're unfamiliar with the Great American Songbook on a granular, lyric-by-lyric level, Baker's first vocal album, 1954's Chet Baker Sings, is a magnificent gateway. 
Therein, a young Baker barely scats and uses very little vibrato. He delivers the lyrics to tunes like "That Old Feeling," "Like Someone in Love" and "My Ideal" plain as day, cracking open all the pain and euphoria and rumination and humor through zero ornamentation.
Chet Baker Sings came to singer/songwriter Amos Lee during the nadir of the pandemic. "I was drawn to the aching and the tenderness," he reflected in a statement. "To the way it expressed sadness with levity, to the way it explored sorrow without becoming beleaguered by the depths of it."
Lee's resulting 2022 album My Ideal: A Tribute To Chet Baker Sings works because Lee never puts on airs as his equal, or successor; he simply loves this probing, innovative jazz classic so much that he wants to see what it's like to be Chet for a moment.
That record date, all those decades ago, rings forth brilliantly into 2023. Why? To borrow a phrase: "It's all about the tunes, man."
Black Gold At 50: How Nina Simone Refracted The Black Experience Through Reinterpreted Songs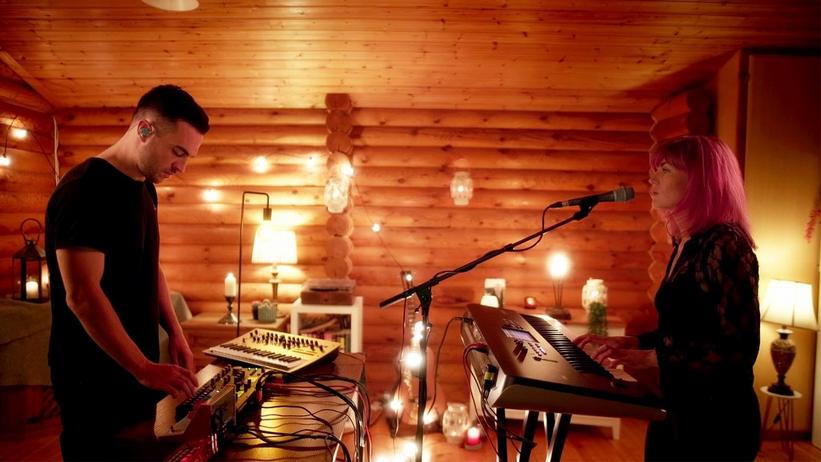 Where the Waters Meet
Photo: Courtesy of Where the Waters Meet
video
ReImagined: Brand-New Irish Duo Where The Waters Meet Debut With A Shimmering Cover Of Kim Carnes' "Bette Davis Eyes"
In their first-ever performance as a duo, Irish singer/songwriter Megan O'Neill and multi-instrumentalist Paul Kenny — known together as Where The Waters Meet — deliver a stirring rendition of Kim Carnes' GRAMMY-winning hit from 1981.
GRAMMYs
/
Nov 18, 2022 - 06:00 pm
After years of making music separately, Irish singer/songwriter Megan O'Neill and drummer/multi-instrumentalist Paul Kenny are now joining forces as a new duo called Where the Waters Meet. The pair — who are also a real-life couple — launch their career together with a rendition of "Bette Davis Eyes," a 1981 hit by Kim Carnes that won Record of the Year at the 1982 GRAMMY Awards.
In this episode of ReImagined, O'Neill and Kenny set the scene in a log cabin, the interior aglow with warm lighting and twinkling tea lights strung along the wall. They face each other as they sing, creating an intimate connection as Kenny performs on a groovebox and O'Neill plays a keyboard.
Where the Waters Meet's stripped-back performance puts O'Neill's voice at the center. Her smooth, wistful lead vocal line takes listeners on an impassioned journey through "Bette Davis Eyes," reflecting every layer of glamour, loneliness and soaring sweetness of the song's nuanced storyline.
Though this is their first performance at the cabin as an official duo, O'Neill has recorded several songs there for her "Live at the Log Cabin" video series — featuring Kenny as part of her band in at least two installments. 
The studio version of Where the Waters Meet's performance arrives November 25. Follow them on social media to hear the latest news about their new music, and keep checking back to GRAMMY.com for more new episodes of ReImagined.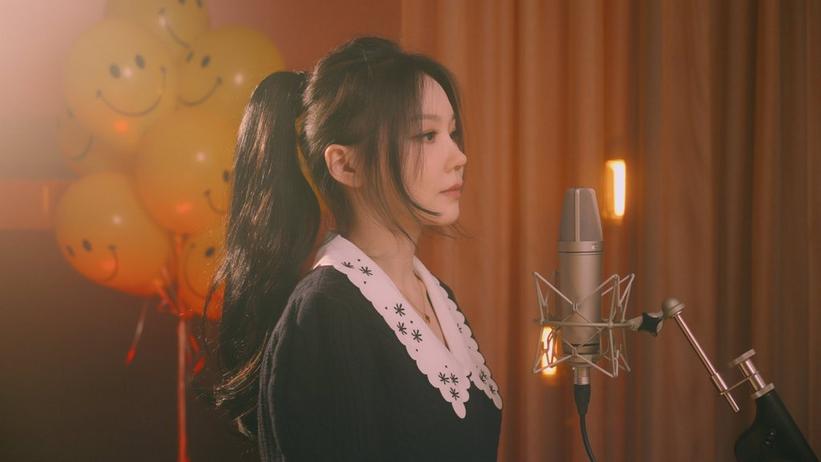 video
ReImagined At Home: Watch J.Fla Put A Haunting Spin On Ed Sheeran's "Bad Habits"
Singer and YouTuber J.Fla adds some extra layers of sparkling, eerie pop in this cover performance of Ed Sheeran's 2021 ode to making poor decisions.
GRAMMYs
/
Nov 1, 2022 - 05:06 pm
Ed Sheeran stars as a Joker-like character surrounded by other villains, monsters and spookily-dressed extras in the music video for his moody 2021 hit, "Bad Habits" — and in her interpretation of the song, singer and YouTube star J.Fla keeps those eerie themes going. 
In this episode of ReImagined at Home, J.Fla brings throwback vibes in haunting fashion. Standing at a vintage-looking microphone, the singer wears a '60s-inspired collared outfit as she slowly croons the lyrics. Behind her, a bunch of yellow balloons with smiley faces on them float, providing some extra surreal spookiness to the aesthetic of the performance. 
While J.Fla's "Bad Habits" cover is faithful to the pulsing, poppy original, she adds in extra layers of sparkling, soaring melody, thanks to her gossamer-thin vocals that flit effortlessly between high runs and low growls over the course of the song.
Sheeran's original version of "Bad Habits" earned a GRAMMY nomination for Song of the Year at the awards show in 2022, and J.Fla's not the only artist to put her own spin on the song. Fumez the Engineer remixed the track in late summer 2021, with help from British rappers Central Cee and Tion Wayne. Early in 2022, Sheeran also released a new, heavy metal version of "Bad Habits" with rock group Bring Me the Horizon.
For her part, J.Fla has a long, prolific history of covering other artists' songs. She got her start on YouTube in 2011 with a cover of Beyoncé's "Halo," and since then, she has released full-length cover projects in addition to albums of her own original music. Among the artists J.Fla tributes on those albums are Ariana Grande, Taylor Swift and ABBA. 
Press play on the video above to watch J.Fla's haunting cover of "Bad Habits," and keep checking back to GRAMMY.com for more new episodes of ReImagined at Home.
Ten's New Era: The K-Pop Singer Promises To "Keep Changing" On Celebratory New Release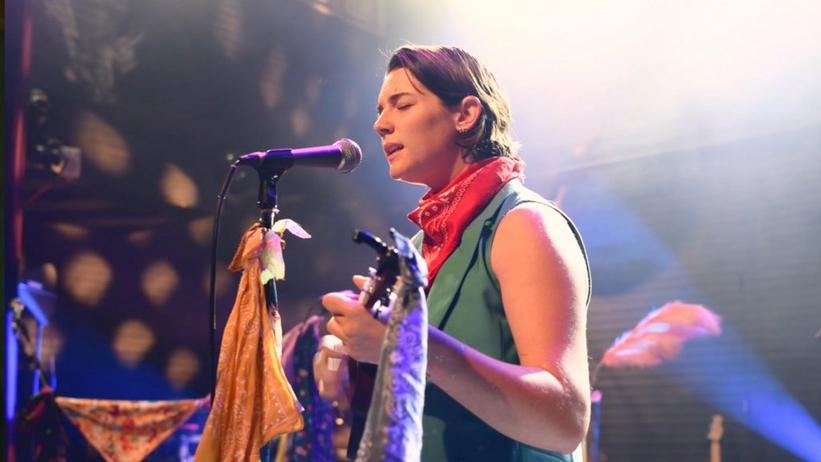 Sammy Rae
Photo: Courtesy of Sammy Rae
video
ReImagined At Home: Sammy Rae Scats Through A Bouncy Rendition Of Billy Joel's "The River Of Dreams"
Using just her voice and a ukulele, the Sammy Rae & The Friends frontwoman breathes fresh new energy into a Billy Joel classic.
GRAMMYs
/
Oct 18, 2022 - 05:00 pm
Billy Joel put plenty of soul into his 1993 hit "The River of Dreams," but Sammy Rae found a new way to bring the soul out — and did so with just a ukulele and her voice.
In this episode of ReImagined At Home, Rae — the frontwoman of eight-piece group Sammy Rae & The Friends — takes center stage with her uke to deliver a scat-filled cover of Joel's GRAMMY-nominated single. She puts her own spin on the track with undulating vocals, showing off her range as well her jazz sensibilities.
Before the third verse, Rae demonstrates her scatting skills, giving "The River of Dreams" a playful new addition. She's clearly having fun breathing new life into the '90s classic, her head bopping along as her voice bounces and her hands pluck the ukulele.
Rae recorded her Billy Joel cover while on the road with her band, who kicked off their If It All Goes South Tour in Austin on Oct. 1. Though they'll be on the road until Nov. 17, Rae declared in a heartfelt Instagram post that "This is already the tour [of] a lifetime."
See if Sammy Rae & The Friends' are stopping by your city here. In the meantime, watch Rae's reimagination of Billy Joel's "The River of Dreams," and keep checking GRAMMY.com for more episodes of ReImagined At Home.
10 Jazz Artists Blending And Expanding The Sounds Of Latin America: Miguel Zenón, Roxana Amed, Gonzalo Rubalcaba & Others