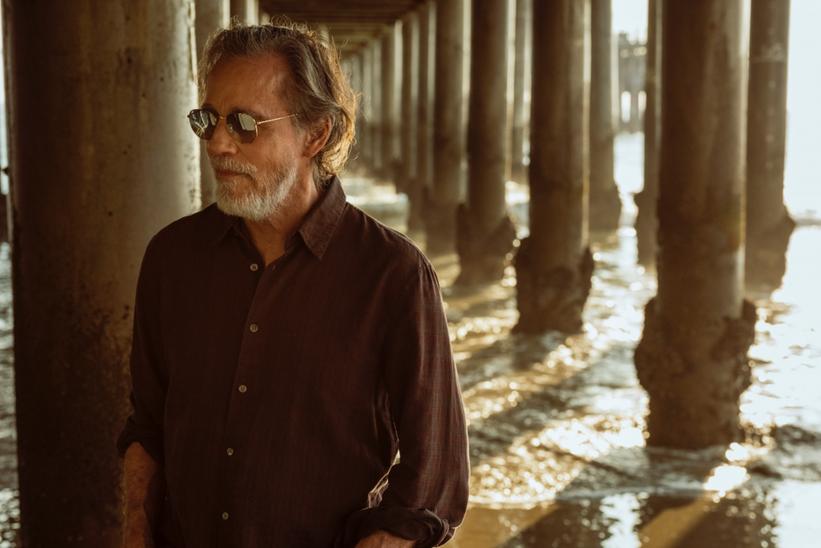 news
Jackson Browne On New Album 'Downhill From Everywhere,' Balancing Music & Messaging
Jackson Browne's new album, 'Downhill From Everywhere,' was the product of years of contemplation and craft. Despite dealing with heavy topics from immigration to the environment, the music has a spring in its step
GRAMMYs
/
Jul 22, 2021 - 01:15 am
Randy Newman may have sang it best: "No one gives a s* but Jackson Browne." For more than 50 years, the singer/songwriter has cared, tackling environmental collapse, organized religion, the war machine and everything in between, performing at birds-of-prey exhibits, anti-hunger benefits and Farm Aid and railing against nuclear power plants, plastic water bottles and the Iran-Contra affair.
But if this brings to mind a scolding, moralizing folksinger, you've got the wrong man: Browne writes velvety, engaging pop songs, suitable both for solo communion and your next get-together.
"I always want to make sure you aren't paying for the substance or the content by having the music be in second place," Browne tells GRAMMY.com. "That's the main quest my whole life: How to sing better, play better and make sure I get the best arrangements." For example, The title track of his new album, Downhill From Everywhere, is about society's ruinous addiction to plastic. But, again, it's music first and foremost — not a lecture to separate your polyethylene and polyurethane.
This applies to the rest of Downhill From Everywhere, which arrives July 23. If fans wish he'd make more than one album every six or seven years, it's because he remains the most careful and incisive craftsman in the game. At 72, the seven-time GRAMMY nominee's ability to house big subjects in gleaming tunes, like "Still Looking For Something," "The Dreamer" and "A Little Soon to Say," remains undimmed.
GRAMMY.com caught up with Browne over the phone to discuss the long gestation of Downhill From Everywhere, how everyday folks can help the planet and how engaging in civics — not politics — can lead to material change.
This interview has been edited and condensed for clarity.
As with your whole body of work, Downhill From Everywhere deals with heavy sociopolitical issues yet maintains this spring in its step. How do you maintain that balance?
I've always wanted music to be engaging without even having listened to the lyrics. I felt like the lyrics were there for anyone who wants them. I always want to make sure you aren't paying for the substance or the content by having the music be in second place. To me, that's the main quest my whole life — how to sing better, how to play better and make sure I get the best arrangements.
I've been learning how to be a bandleader in earnest for about 20 years. It's a journey of many steps. I really feel like I got someplace in recording this record that I hadn't been before. It mainly has to do with the amount of time it took to do it. It sort of enforced the seclusion and introspection of it. But I think it's always the case that you want songs that sound good and that are fun to listen to.
My friend Holly Near — a prominent activist and singer/songwriter — said many years ago: People see me coming and expect to hear 900 verses about fuel rockets. You can't do that. You have to sing a song that they know. Also, what we all share together is the life we have together.
Tell me more about becoming a bandleader — that sense of unspoken communication with your accompanists.
The bandleader thing is a quest. Around the beginning of the '80s, I started to try to involve myself in arranging more than I had before. I just lucked into a lot of players that were great in the studio — very creative and made stuff up. I would sift through it and pick the best stuff.
But as far as being proactive in the studio and asking for them to do certain things, I sort of got that message or quest from Jon Landau, who produced my fourth album, [1976's] The Pretender. I saw him working with the musicians in the studio and thought, "He can really shape this." It just took me a long time to get good at it.
Part of it is that you think you can tell them in words, but you can't. So, there's a whole process of getting people to play the song and get the best of them. Part of it, also, is that the main band on this record are people that I've been working with for quite a few years now. [Multi-instrumentalist] Jeff Young and [drummer] Mauricio Lewak. Bob Glaub is the bass player. He'd done a lot of my earlier records from the '70s and rejoined the band a few years ago, so he's on the last couple of records.
It's a band that's evolved. I'm really lucky I've got two amazing guitar players who not only do unique things, but inspire each other and play to each other and make amazing things happen.
I love Leslie Mendelson's vocals on "Human Touch."
Yeah, I got to meet her because we both know the filmmaker Paul Haggis. He made this film about the early days of the AIDS epidemic in San Francisco. The film is called 5B—the name of the preferred ward dedicated to AIDS patients. We were sort of put together by him and it was a very lucky pairing. Her vocals come with the song and I loved her singing from the beginning.
She could be singing from the South, but she's actually a New Yorker. It's a wonderful quality in her vocal that's really engaging. I don't usually sign up to work with people I don't even know or haven't heard before, so it was luck.
Is it weird to be talking about music you made pre-pandemic as though it's new?
Well, no. It always takes me several years to make a record because it takes me that long to write songs that I like. I don't write a lot of songs. I start a lot of songs, but I don't finish a lot of songs. So, that's just my process. But it is weird to finish something and have to wait.
The songs are written out of personal experience and immersion in certain ideas. They come to fruition over a period of several years — and those are the quick ones. Some of them came to fruition over many years, like "The Dreamer" or "Still Looking for Something." They're songs I tried to write a long time ago.
Some of these songs are half-written when you get into the studio. I had the feeling and the chords and the music and the first few lines of "Until Justice is Real." I didn't know where I was going to go, and I started working on it in the studio and words came. That was a fairly recent song, but like I said, the beginnings of the music were in my head for a while.
For instance, that song was a riddle. Like many songs, the first few lines I had for that song were a question. I don't know what I'm talking about. Why did I sing that? "Ain't on your TV/Ain't on your phone/You want to find it, you got to find it on your own." I [revised it to] "You want the truth, you've got to find it on your own" because I wanted it to be more directly about that from the beginning of the song and not have to wade through the song to find what it was about.
Really, that's what the songwriting process is about: To delve into something and ask myself a lot of questions. In a way, I think they also become songs that ask the listener questions. You don't have to necessarily answer them.
Jackson Browne with engineer Kevin Smith. Photo: Lori Fletcher
In that song, you seem to posit that equality can be obtained for free — not via a TV station or newspaper or self-help book. It might be by looking your neighbor of another background in the eye and listening to what they have to say.
I actually think you've got something there. I agree with that. I think it's a lot simpler than it appears to be. I think very often that we're divided by various people selling us things. I struggle with this a lot: "The truth is going to cost you in the land of the free." The truth is for sale. I messed with that [line]. It's not easy for a line like that to roll off the tongue.
But that is the truth. Everybody's trying to sell you something, and very often, it's the same thing that keeps you from immersing yourself in an issue. We all have an understanding that people want you to sign up for something and want your participation, but they really want your money. They want you to join up and pay.
In the next song on the record, "A Little Soon to Say," the lines "Searching the horizon for what we can't quite see/When all we've ever needed/Has been there all along inside of you and me" do suggest that the solutions are within us and can be found.
There's so much going on. There are people who are experts in dividing us. Politicians, but also marketers. People who use our need for identity to sell us on a program or a version of life that you can buy. You can't buy it because it is for free. It's only found by searching.
The topic of environmental collapse weighs heavily on the album. I see this topic as kind of weaving in and out of the news depending on what else is going on. What can the average person who might feel helpless on their own to alter anything contribute to preserving the planet?
What you do really does matter. What you consume and how you live your life day-to-day really do matter and have an impact. As a matter of fact, we as consumers have a greater power than we could ever imagine we do. You have tremendous power. You have the power to do that.
Maybe an electric car costs a little bit more, but in a very short time, you're going to make up that money. Within a year or two, you'll be saving money and paying yourself. Same with making solar improvements to your house.
When it comes to cleaning up the environment, if you throw away a plastic package and think it goes somewhere away, it doesn't go away. It goes into the environment — either the street, the landfill or the ocean — and it has to be cleaned up. And that is actually a cost to society. You wind up paying for it in your taxes.
I think you have to sometimes look for it and spend the time examining those issues, and sometimes, they don't seem as present as other issues. Like you say, it kind of comes and goes, right? There's only so much you can do. "Exxon can do the rest." And that's fine. However much you can do is fine. Whatever steps you can do now will lead to a greater understanding and will actually make a huge difference.
Every generation has got their crop of bright-eyed, bushy-tailed venture capitalists who want to disregard the science and the problems that come from waste. They don't consider waste cleanup part of their bottom line, but it should be their responsibility. All these companies should be figuring out a way to [manufacture] these products without choking the life out of the oceans and waterways of our country.
That's a real fight, and it's more than you can put into a song. That's why "Downhill from Everywhere" mentions this stuff. It's a rallying cry, maybe. It's a question to be asked. What I like about this [song] is that the images are just images from contemporary life. "Downhill from the church and the stadium," or the prison and the mall.
They're comparisons or juxtapositions. It's a cavalcade or panoramic view of society, and all these are images that produce or use great amounts of plastic. I like the idea that the ocean is downhill from everything we do. Downhill from humanity, just receiving all this crap.
Of course, we need the ocean to survive as a species. A long time before the ocean dies, humanity will die because the ocean can no longer support [it].
I've been thinking that perhaps a million little actions might be the answer. Should we be thinking less in politics and more in terms of civics and community action?
I do. I think that's well put. I think that's more succinct than I could ever put it, but I do agree with you on that. Taking an interest in how your city is run. A lot of young people are doing exactly that, whether it's the young people that have involved themselves in trying to advance gun legislation or the kids from Stoneman [Douglas] High School. Greta Thunberg going to the U.N. and speaking. I think that's a very powerful voice.
When you say "civics," I think about how few city council meetings I've recently attended. You can listen to them on the radio, but yeah, God. It's like watching paint dry, of course. But, then, so is songwriting. It's such a glacial process. I think everyone has some way where they have some possibility of engaging and making a difference.
Paula Cole On Bringing Attention To Black Music, The American Experience As Patchwork & Her New Album 'American Quilt'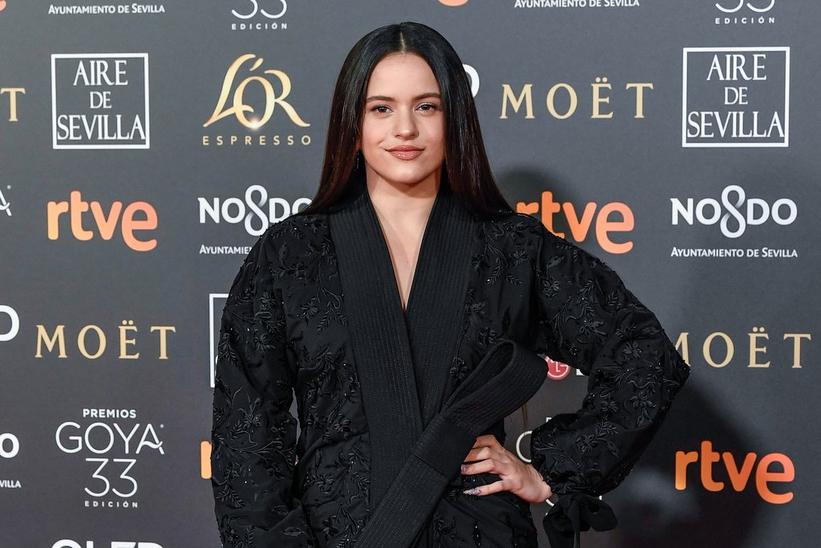 Photo: Carlos Alvarez/Getty Images
news
Rosalía Announces First Solo North American Tour
El Mal Querer Tour, named after the Spanish pop star's latest album, will come to Los Angeles on April 17 in between her Coachella performances
GRAMMYs
/
Mar 20, 2019 - 12:25 am
Rosalía is set to perform at some of the most popular music festivals around the globe, including Primavera Sound in Spain, Lollapalooza (Argentina and Chile) and Coachella, but the Spanish pop star isn't stopping there when she gets to the States. Now, she has announced her first solo North American Tour with a string of dates that will bring her to select cities in the U.S. and Canada.
El Mal Querer Tour, named after her latest album, will come to Los Angeles on April 17 in between her Coachella performances. Then she'll play San Francisco on April 22, New York on April 30 and close out in Toronto on May 2.
RELATED: How Rosalia Is Reinventing What It Means To Be A Global Pop Star
"I'm so happy to announce my first solo North American tour dates," the singer tweeted.
Rosalía won Best Alternative Song and Best Fusion/ Urban Interpretation at the 19th Latin GRAMMY Awards in November and has been praised for bringing flamenco to the limelight with her hip-hop and pop beats. During her acceptance speech she gave a special shout-out to female artists who came before her, including Lauryn Hill and Bjork.
Rosalía has been getting some love herself lately, most notably from Alicia Keys, who gave the Spanish star a shout-out during an acceptance speech, and Madonna, who featured her on her Spotify International Women's Day Playlist.
Tickets for the tour go on sale March 22. For more tour dates, visit Rosalía's website.
2019 Music Festival Preview: Noise Pop, Coachella, Ultra & More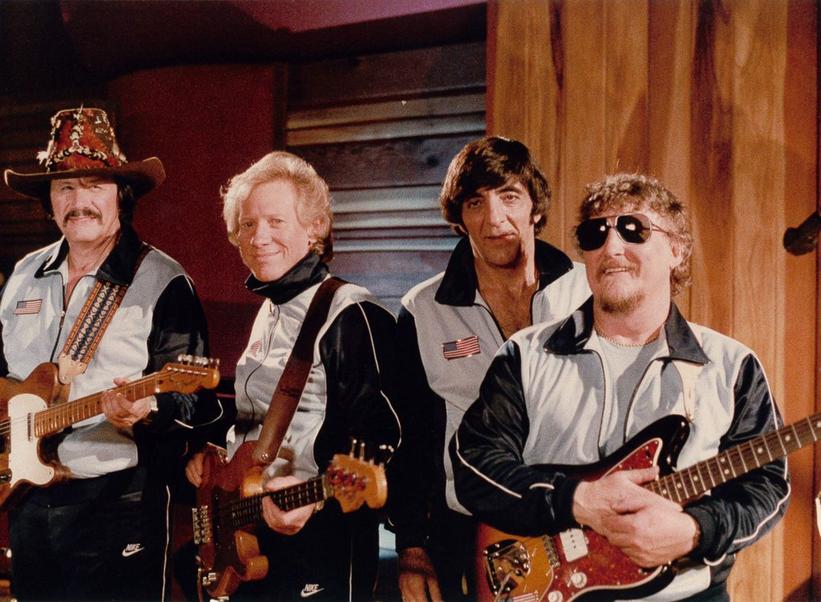 news
Walk, Don't Run: 60 Years Of The Ventures Exhibit Will Showcase The Surf-Rock Icons' Impact On Pop Culture
The exhibit, opening Dec. 7, will feature late band member Mel Taylor's Gretsch snare drum, a 1965 Ventures model Mosrite electric guitar, the original 45 rpm of "Walk Don't Run" and more
GRAMMYs
/
Nov 22, 2019 - 01:44 am
Influential instrumental rock band The Ventures are getting their own exhibit at the GRAMMY Museum in Los Angeles that will showcase the band's impact on pop culture since the release of their massive hit "Walk, Don't Run" 60 years ago.
The Rock Hall of Fame inductees and Billboard chart-toppers have become especially iconic in the surf-rock world, known for its reverb-loaded guitar sound, for songs like "Wipeout," "Hawaii Five-O" and "Walk, Don't Run." The Walk, Don't Run: 60 Years Of The Ventures exhibit opening Dec. 7 will feature late band member Mel Taylor's Gretsch snare drum, a 1965 Ventures model Mosrite electric guitar, the original 45 rpm of "Walk Don't Run," a Fender Limited Edition Ventures Signature guitars, rare photos and other items from their career spanning six decades and 250 albums.
"It's such an honor to have an exhibit dedicated to The Ventures at the GRAMMY Museum and be recognized for our impact on music history," said Don Wilson, a founding member of the band, in a statement. "I like to think that, because we 'Venturized' the music we recorded and played, we made it instantly recognizable as being The Ventures. We continue to do that, even today."
Don Wilson, Gerry McGee, Bob Spalding, and Leon Taylor are current band members. On Jan. 9, Taylor's widow and former Fiona Taylor, Ventures associated musician Jeff "Skunk" Baxter and others will be in conversation with GRAMMY Museum Artistic Director Scott Goldman about the band's journey into becoming the most successful instrumental rock band in history at the Clive Davis Theater.
"The Ventures have inspired generations of musicians during their storied six-decade career, motivating many artists to follow in their footsteps and start their own projects," said Michael Sticka, GRAMMY Museum President. "As a music museum, we aim to shine a light on music education, and we applaud the Ventures for earning their honorary title of 'the band that launched a thousand bands.' Many thanks to the Ventures and their families for letting us feature items from this important era in music history."
The exhibit will run Dec. 7–Aug. 3, 2020 at the GRAMMY Museum.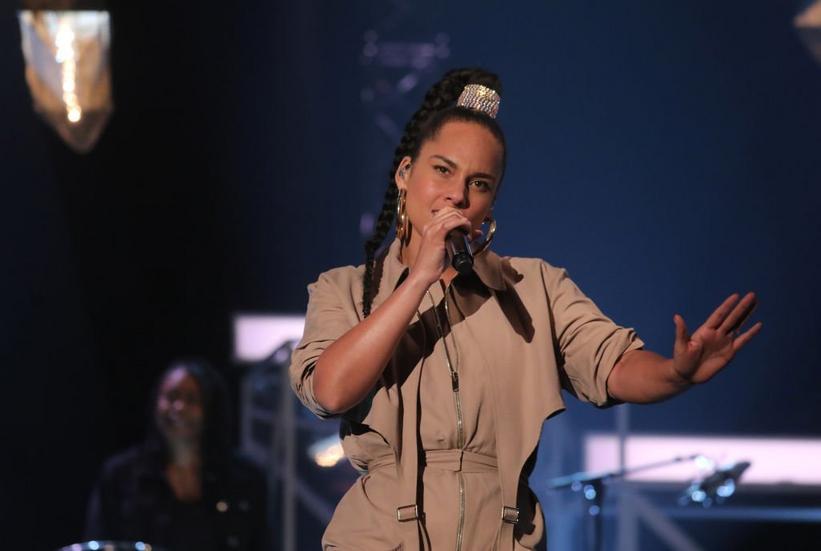 Photo by Isabel Infantes/PA Images via Getty Images
news
Alicia Keys Unveils Dates For New Storytelling Series
The artist will take her upcoming 'More Myself: A Journey' biography on a four-city book tour
GRAMMYs
/
Mar 5, 2020 - 04:07 am
After performing her powerhouse piano medley at the 62nd Annual GRAMMYs, R&B superstar, GRAMMY-winning artist and former GRAMMY's host Alicia Keys has revealed that she will set out on a four-stop book tour next month. The storytelling tour will support her forthcoming book More Myself: A Journey, which is slated for a March 31 release via Flatiron Books and is reported to feature stories and music from the book, told and performed by Alicia and her piano, according to a statement.
Part autobiography, part narrative documentary, Keys' title is dubbed in its description as an "intimate, revealing look at one artist's journey from self-censorship to full expression." You can pre-order the title here.
The book tour will kick off with a March 31 Brooklyn stop at the Brooklyn Academy of Music. From there, Keys will visit Atlanta's Symphony Hall on April 5 and Chicago's Thalia Hall with Chicago Ideas the following day, April 6. The short-run will culminate on April 7 in Los Angeles at the Theatre at Ace Hotel.
Pre-sales for the tour are underway and public on-sale will begin on Friday, March 6 at 12 p.m. Eastern Time. Tickets for the intimate dates and full release dates and times are available here.
Keys won her first five career awards at the 44th Annual GRAMMYs in 2002. On the night, she received awards in the Best New Artists, Song of the Year, Best R&B Song, Best R&B Album and Best Female R&B Vocal Performance categories respectively. She has received a total of 29 nominations and 15 GRAMMYs in her career.
This year, Keys will also embark on a world tour in support of Alicia, the artist's upcoming seventh studio album and the follow up of 2016's Here, due out March 20 via RCA Records.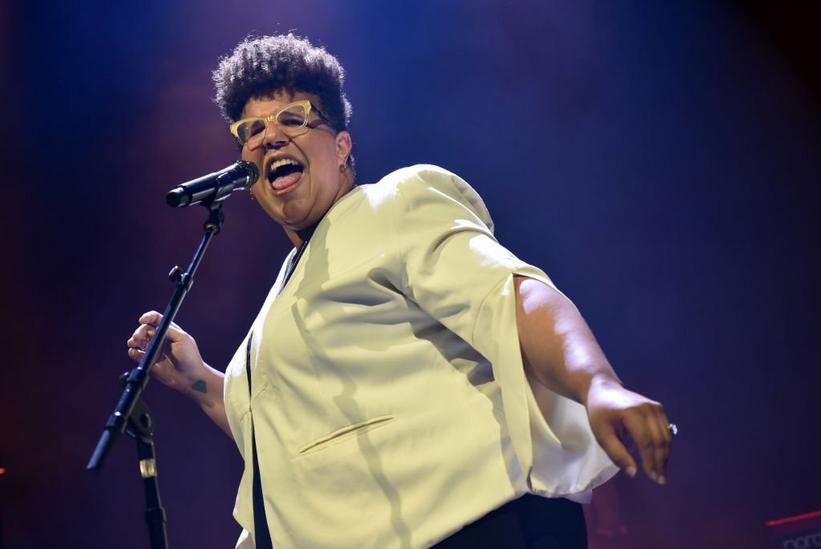 Photo: C Brandon/Redferns/Getty Images
news
Brittany Howard, Brandi Carlile, Leon Bridges, 2 Chainz & More Join Small Business Live Benefit Livestream
Proceeds from the event will be go toward loans to small businesses founded by people of color, with additional support to women-owned and immigrant-owned businesses, via Accion Opportunity Fund
GRAMMYs
/
Jun 16, 2020 - 04:13 am
This Saturday, June 20, artists including Brittany Howard, Brandi Carlile, Leon Bridges, 2 Chainz and more will come together for Small Business Live, a livestream fundraiser event for small businesses facing challenges from the COVID-19 pandemic.
Proceeds from the livestream will go to Accion Opportunity Fund to support small businesses founded by people of color, with additional support to women-owned and immigrant-owned businesses.
"Entrepreneurs of color are denied credit more often and charged higher rates for money they borrow to fund their businesses. We need to accelerate support to underserved businesses in order to reach our full potential," Accion Opportunity Fund CEO Luz Urrutia said. "We have to decide what we want our Main Streets to look like when this is over, and we must act decisively to keep small businesses alive and ready to rebuild. This is a fun way to do something really important. Everyone's support will make a huge difference to small business owners, their families and employees who have been devastated by this pandemic, the recession, and centuries of racism, xenophobia and oppression."
Tune in for Small Business Live Saturday, June 20 from 4:00 p.m. to 10:00 p.m. EDT on smallbiz.live. The site also provides a full schedule of programs and links to watch the livestream on all major digital platforms. To learn more about Accion Opportunity Fund, visit the organization's website.
Ivan Barias On Silence As Complicity, Holding Major Labels Accountable & How To Be A Non-Black Latinx Ally