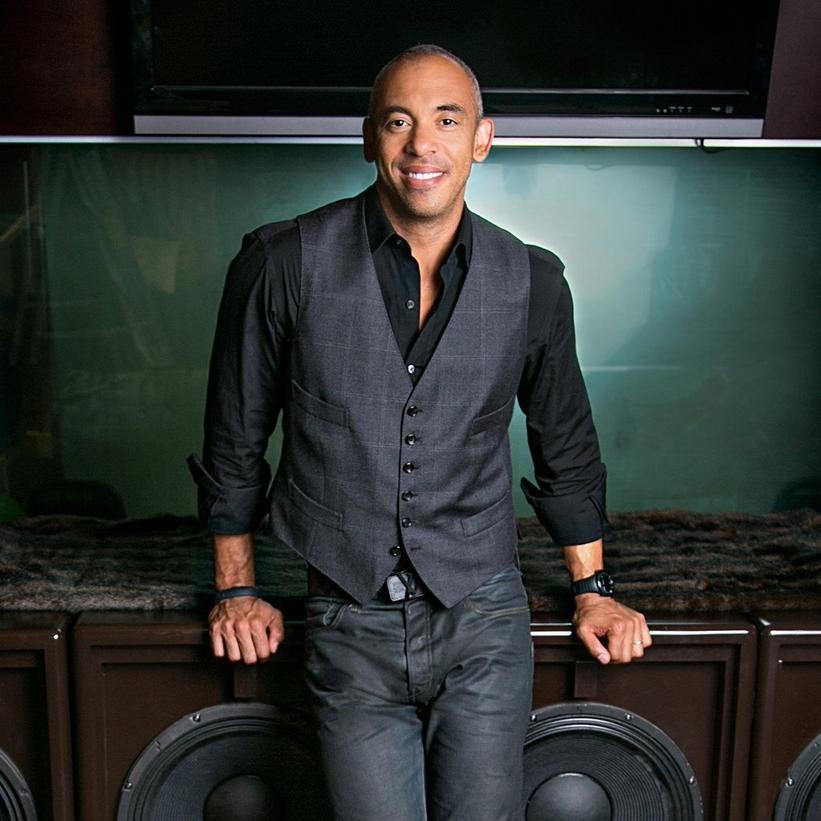 news
An Important Message From Harvey Mason, Jr., Chair Of The Board And Interim President/CEO
An important message from the Recording Academy Chair Of The Board And Interim President/CEO
Academy Family,
As a proud member of our music community and the Recording Academy's interim President and CEO, I thought it important that I reach out to you all directly about Deborah Dugan. In her brief time with the Academy, Ms. Dugan and I were in sync about taking a fresh look at everything and making any and all changes necessary to improve the Academy as well as making it more current and relevant to the creative community we serve. I remain committed to that goal.
In November of 2019, the Executive Committee became aware of abusive work environment complaints alleged against Ms. Dugan and in December 2019, a letter was sent from an attorney representing a staff member that included additional detailed and serious allegations of a "toxic and intolerable" and "abusive and bullying" environment created by Ms. Dugan towards the staff. Given these concerning reports, the Executive Committee launched an immediate and independent investigation into the alleged misconduct of Ms. Dugan.
After we received the employee complaints against Ms. Dugan, she then (for the first time) made allegations against the Academy. In response, we started a separate investigation into Ms. Dugan's allegations. Ms. Dugan's attorney then informed the Executive Committee that if Ms. Dugan was paid millions of dollars, she would "withdraw" her allegations and resign from her role as CEO. Following that communication from Ms. Dugan's attorney, Ms. Dugan was placed on administrative leave as we complete both of these ongoing investigations.
I'm deeply disturbed and saddened by the "leaks" and misinformation, which are fueling a press campaign designed to create leverage against the Academy for personal gain. As GRAMMY week is upon us, I truly hope we can focus our attention on the artists who've received nominations and deserve to be celebrated at this time of the year, and not give credence to unsubstantiated attacks on the Academy. To do otherwise is just not right.
As you know the Recording Academy's Board of Trustees is composed of creative and technical artists and music makers from all genres, who've devoted their lives to making music and volunteering their time dedicated to the mission of the Recording Academy. These Trustees, as well as the Governors in our 12 chapters, give their time freely and passionately. Many are entrepreneurs who run small businesses devoted to their art, and generously donate their time not only to recognize their peers, but to fight for the rights of music makers, foster music education, and provide support to those in need all year long. Furthermore, our hardworking and knowledgeable staff could not be more dedicated to supporting and furthering our mission. The current attacks on the Academy are attacks on these people, which are unwarranted, uninformed and unconscionable.
I encourage anyone who is truly interested to go beyond the sensational sound bites and teaser headlines and look at what the Academy actually does and how it functions. Don't buy into headlines generated for personal gain but seek the truth as I am doing. As I mentioned we have initiated two independent investigations to explore all claims and present objective findings. My pledge to you is that I will address the findings of these investigations fairly and honestly and work to make needed repairs and changes while ensuring we have an Academy that honors diversity, inclusion and a safe work environment for all concerned.
Thank you for your attention to this matter and your support of our Recording Academy.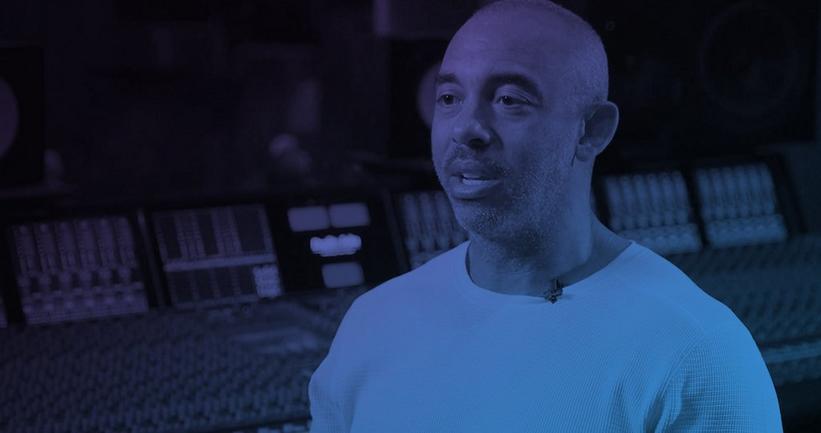 news
Behind The Board: Harvey Mason Jr. On The Role, Meaning Of Being A Producer
The GRAMMY-nominated producer has worked with Aretha Franklin, Mary J. Blige, Justin Timberlake, Michael Jackson, Britney Spears and more
GRAMMYs
/
Feb 16, 2019 - 12:04 am
GRAMMY-nominated producer Harvey Mason Jr.'s first professional production gig involved a Motown artist named Impromptu and $2,500.
"I thought that was the greatest thing ever," Mason Jr. recalls about getting paid for his first professional experience in the latest episode of Behind The Board.
Mason Jr. comes from a line of music makers. "I grew up going to the studio with my dad and sleeping right under the console that looked just like this," he says sitting in the producer's chair in a studio. "It's definitely influenced and impacted my career 'to this day."
Mason Jr. has worked with Aretha Franklin, Mary J. Blige, Justin Timberlake, Michael Jackson, Britney Spears and more.
"As a producer your job is to ensure that the artist gives the best performance," he says. "So the mindset is 'What can I bring to the session?', not what are they going to bring, what can I bring to the session that heightens the quality of what we make. That makes that artist or that singer, that performer do something they've never done or at least better than what they have done before."
Watch the rest of the interview above for more insight on Mason Jr.'s thought process when making music, what he believes producers should bring to the table and more.
Behind The Board: Boi-1da On His Beginnings And Working With Drake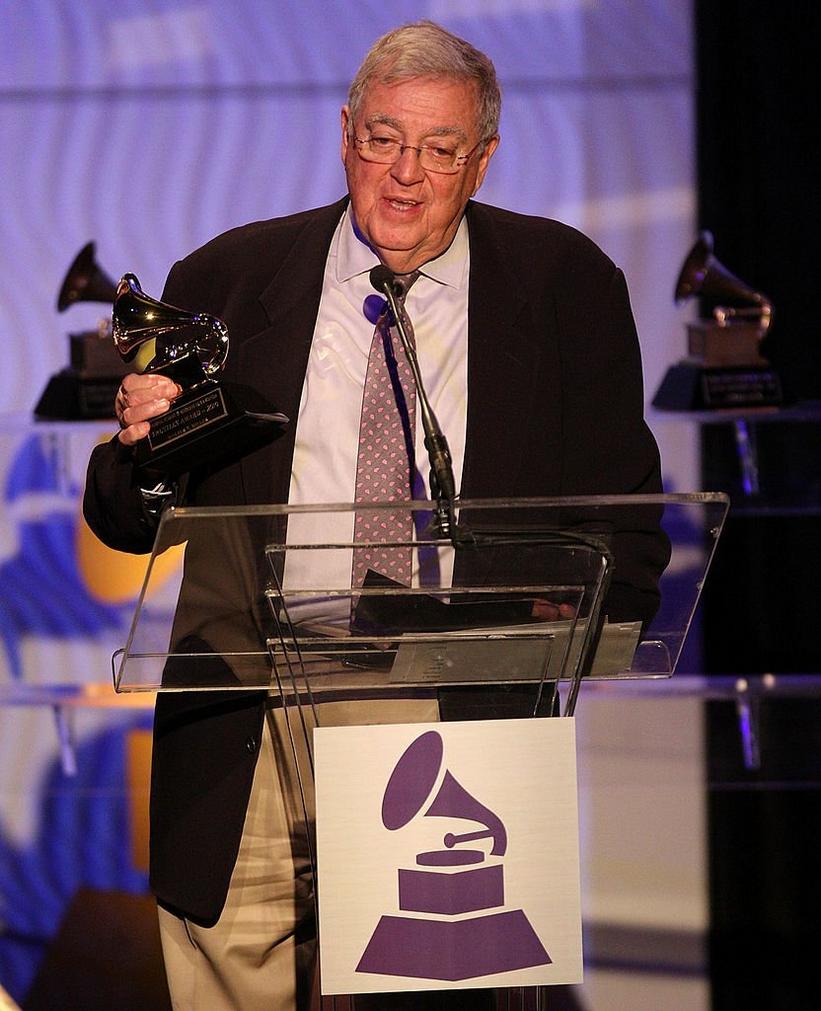 Walter C. Miller at the 2010 Special Merit Awards
Photo: Frederick M. Brown/Getty Images
news
Remembering Longtime GRAMMY Awards Director Walter C. Miller
"Our thoughts are with the friends and family of Walter Miller during this difficult time. He was a powerhouse in the television business and helped to shape the GRAMMY Awards as we know it," Interim Recording Academy President/CEO Harvey Mason Jr. said
GRAMMYs
/
Nov 17, 2020 - 04:06 am
Today, we honor the life of Emmy-winning TV director/producer Walter C. Miller, who directed 15 GRAMMY Awards from 1984 to 2009. He also directed and/or produced many other awards shows—dating back to the '70s—including the CMA Awards, the Tonys, People's Choice Awards and the Latin GRAMMYs, as well as televised music and comedy specials for Johnny Cash, Frank Sinatra, Stevie Wonder, Bob Hope and others. The beloved behind-the-scenes force died at 94 years old on Fri., Nov. 13, surrounded by his family.
"Our thoughts are with the friends and family of Walter Miller during this difficult time. He was a powerhouse in the television business and helped to shape the GRAMMY Awards as we know it. In 2010, we had the privilege of honoring Walter with the Trustees Award. He will be greatly missed," Chair and Interim Recording Academy President/CEO Harvey Mason Jr. said in a statement.
In addition to the Recording Academy's Trustees Award, Miller earned many accolades for his visionary work behind the scenes at televised awards shows, including the CMA President's Award in 2007 and the CMA Irving Waugh Award in 2009. He earned 19 Primetime Emmy nominations and won five of them, including four wins for his work with the Tony Awards. Additionally, he won three Directors Guild of America awards and, in 1993, won a CableACE Award for his work on the "Comic Relief" specials.
"Walter was clearly the most unforgettable character I've ever met in a working capacity, and one of my closest friends outside the business," Ken Ehrlich, the longtime GRAMMYs executive producer who received his own Trustees Award this year after his final show, told Variety. "He left an indelible mark on pretty much everyone he worked with, and as they say, they just don't make 'em like Walter anymore."
"In the award show/live event genre, there really aren't superstar director names like [Steven] Spielberg, [Quentin] Tarantino, [Francis Ford] Coppola or others. It just doesn't work like that, with the exception of my friend, Walter C. Miller," Ehrlich added in a heartfelt tribute to his friend and collaborator.
"He was not only one of a handful of directors—Dwight Hemion and Marty Pasetta also come to mind—who wrote the book about multi-camera coverage of live events, an art form and mathematical logistics nightmare all its own. He also became the first man in the chair to have spread those talents across both country and pop music, directing and ultimately producing both the CMA Awards and the GRAMMYs as well as the Tonys, the Emmys, Comic Relief and dozens of other live events whose degree of difficulty left numerous other directors sitting in puddles beneath their chairs."
"Walter was an absolute television legend," CMA Chief Executive Officer Sarah Trahern said in a statement. "When you worked with him, you instantly knew you were in the presence of greatness. He brought so much innovation and brilliance to the CMA Awards over the 40 years he worked with the organization."
"Walter Miller was my friend and mentor. Everything I know about producing great television I learned from Walter Miller. Walter had a long list of accomplishments and credits and working with the biggest names in entertainment," CMA Awards Executive Producer Robert Deaton added. "He loved our artists, and in return we counted Walter as one of our own. Today we say thank you. You will be missed and rest in peace dear friend."
The 63rd GRAMMYs: Looking Ahead To The 2021 GRAMMY Awards