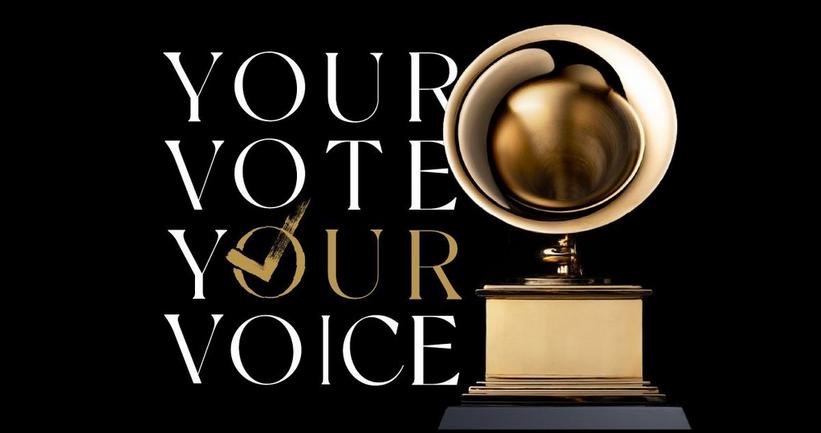 news
Why Is It Important To Vote For The 64th GRAMMY Awards? Here's What Leon Bridges, Monica, Kany Garcia, Taylor Hanson, Kah-Lo & Other Recording Academy Members Have To Say
The Recording Academy made good on its promise of transparency, instituting major changes surrounding the GRAMMY Awards voting process. That's why it's more important than ever to vote this season, these artists say.
GRAMMYs
/
Nov 4, 2021 - 01:57 am
Editor's Note: The 2022 GRAMMYs Awards show, officially known as the 64th GRAMMY Awards, has been rescheduled to Sunday, April 3, at the MGM Grand Garden Arena in Las Vegas. The below article was updated on Tuesday, Jan. 18, to reflect the new show date and location.
Recording Academy CEO Harvey Mason jr. stresses a few company values in particular, but one feels especially timely right now: transparency. Hence, GRAMMY nominations will now be determined by a majority, peer-to-peer vote of Recording Academy voting members.
It's now more crucial than ever for voting members to get involved this year to make this system work and lend their support to fellow musicians and creators.
To cap off the window of First Round GRAMMY Voting, which determines the nominees for the annual GRAMMY Awards and this year runs from Friday, Oct. 22, to Friday, Nov. 5, Recording Academy voting members are taking to social media to express all the reasons why it's important to get out and vote for the upcoming 64th GRAMMY Awards.
If you're a Recording Academy voting member and need an extra burst of motivation to get involved in the process, check the #Vote4GRAMMYs hashtag on Instagram and Twitter and listen to firsthand testimonies from fellow Recording Academy members about the importance of GRAMMY Voting below.
Learn More: The 64th GRAMMY Awards: Everything You Need To Know About The 2022 GRAMMYs Awards Show & Nominations
In her message, GRAMMY-winning R&B singer/songwriter Monica expresses that the value of GRAMMY voting is twofold to her. 
"Voting for the GRAMMY Awards is not just important to me because I'm an artist; it's important to me because I'm a writer and composer," she says. "That means the most to you — to be acknowledged at the greatest height the music has to offer."
Taylor Hanson of "MMMBop" stars Hanson made a heartfelt video on the subject.
"The GRAMMYs is all about artists and music makers voting for projects they believe in," the three-time GRAMMY nominee says. "To me, it's a great way to highlight projects that should be recognized."
Heavy music is represented by way of Troy Sanders, a five-time GRAMMY nominee and the leader of GRAMMY-winning metal heroes Mastodon. "There's no one more qualified to recognize music's best than you," he says in an Instagram clip. "So, I encourage each of you to set some time aside and become as knowledgeable as you can."
A representative from the classical world has spoken up, too. As Deborah Pae, the cellist in the Formosa Quartet and a Governor of the Recording Academy's Chicago Chapter, puts it, "Voting allows us to make our voices heard, so this is our chance to advocate for artists that we feel are doing incredible work and are bringing something unique and important to the table."
Country singer/songwriter Lainey Wilson echoes Pae's sentiments, noting "the hours, the blood, the sweat, and the tears" that musical creatives pour into their art.
"Collaboration in music does not stop on the day it was created," Wilson stresses. "It truly is a nonstop collaborative effort in supporting each other, and one of the best ways to support other creators is through GRAMMY voting."
GRAMMY-winning soul singer/songwriter Leon Bridges contributed his own video to Instagram: "This is our opportunity to give back to some of the artists that shape our lives with their music," he says. "It's a moment to celebrate the producers and studio musicians and songwriters that really help bring these albums and songs to life."
Four-time GRAMMY-nominated salsa singer Víctor Manuelle also offers a passionate message about the importance of voting.
"Why is it important for me to vote for the GRAMMYs?" he asks in Spanish. "Because it gives me an opportunity to have a voice and to demand recognition of the music that represents us Latinos. We have a very big opportunity in our hands to decide which music we want to be awarded and nominated … So for me, it is very important to have a voice and a vote in the GRAMMYs."
And three-time GRAMMY-nominated Puerto Rican singer/songwriter Kany Garcia agrees.
"The artist sees the spotlight and is the center of attention, but there are all of those people behind the scenes that for years have been working to create a perfect, or almost perfect, sound in each of those songs," she says, also in Spanish. "That is why voting is important."
Last but certainly not least, GRAMMY-nominated Nigerian singer/songwriter Kah-Lo is right there with them.
"Make sure that who you feel should be recognized for their incredible work over the past year is honored the way they should be," she says. "Now, more than ever, everyone's voice counts because it's completely down to us. We have to do our part and make sure that after all this change, everything is worth it."
Keep checking back on GRAMMY.com and on the Recording Academy's social media channels for more important info and updates about GRAMMY voting and the upcoming 64th GRAMMY Awards!
64th GRAMMY Awards: Everything You Need To Know About First Round GRAMMY Voting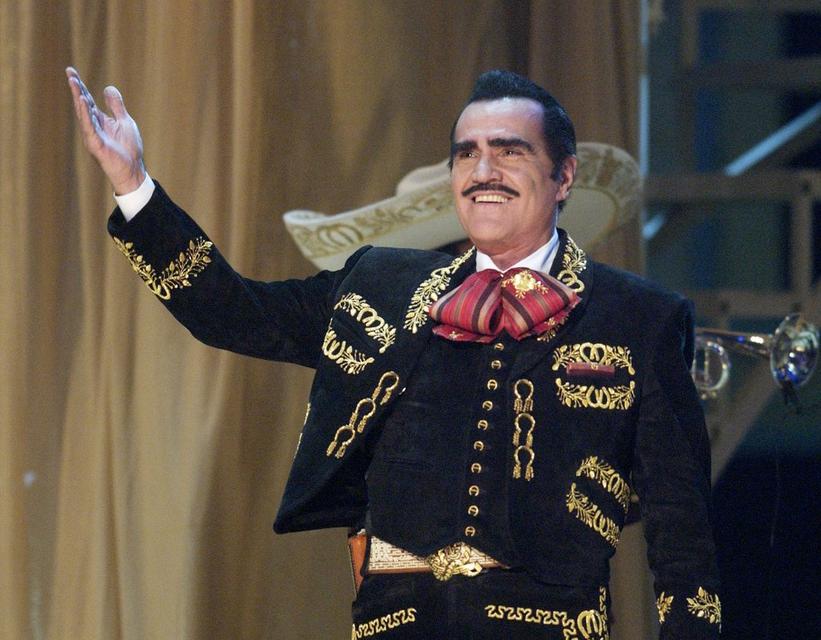 Vicente Fernandez performs at the 2002 Latin GRAMMY Awards
Photo: M. Caulfield/WireImage
news
Vicente Fernández Posthumously Wins GRAMMY For Best Regional Mexican Music Album | 2022 GRAMMYs
The late Mexican legend, who died in December at 81, won the GRAMMY for Best Regional Mexican Music Album (Including Tejano) for his 2020 album, 'A Mis 80's'
GRAMMYs
/
Apr 3, 2022 - 10:44 pm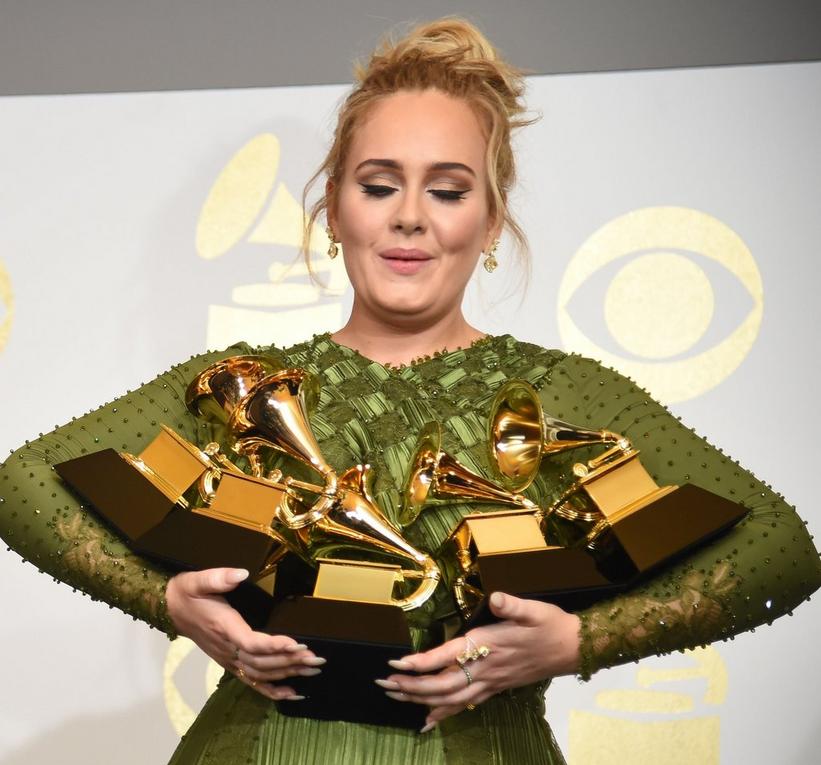 GRAMMY trophies at the 59th GRAMMY Awards in 2017
Photo: ROBYN BECK/AFP via Getty Images
news
The Recording Academy Announces Major Changes For The 2022 GRAMMY Awards Show
Process amendments include the elimination of nominations review committees and the addition of two new GRAMMY Award categories, including Best Global Music Performance and Best Música Urbana Album
Editor's Note: The 2022 GRAMMYs Awards show, officially known as the 64th GRAMMY Awards, has been rescheduled to Sunday, April 3, at the MGM Grand Garden Arena in Las Vegas. The below article was updated on Tuesday, Jan. 18, to reflect the new show date and location.
The Recording Academy announced today that it has made significant changes to its Awards process that reflect its ongoing commitment to evolve with the musical landscape and to ensure that the GRAMMY Awards rules and guidelines are transparent and equitable. Among the changes are the elimination of Nominations Review Committees, a reduction in the number of categories in which voters may vote, two GRAMMY Award category additions, and more. These updates are a result of extensive discussions and collaboration over the course of the last year among a special subcommittee of Recording Academy members and elected leaders, and were voted on by the Academy's Board of Trustees. These changes go into effect immediately for the 2022 GRAMMY Awards show, officially known as the 64th GRAMMY Awards, taking place Sunday, April 3. The eligibility period for the 64th GRAMMY Awards is Sept. 1, 2020, through Sept. 30, 2021.
Additional rule amendment proposals will be discussed and voted on at an upcoming Recording Academy meeting and the full rulebook for the 64th GRAMMY Awards will be released in May.
"It's been a year of unprecedented, transformational change for the Recording Academy, and I'm immensely proud to be able to continue our journey of growth with these latest updates to our Awards process," Harvey Mason jr., Chair & Interim President/CEO of the Recording Academy, said. "This is a new Academy, one that is driven to action and that has doubled down on the commitment to meeting the needs of the music community. While change and progress are key drivers of our actions, one thing will always remain — the GRAMMY Award is the only peer-driven and peer-voted recognition in music. We are honored to work alongside the music community year-round to further refine and protect the integrity of the Awards process."
APPROVED RULE AMENDMENTS INCLUDE:
Voting Process Changes
Elimination Of Nominations Review Committees In General And Genre Fields

Nominations in all of the GRAMMY Award general and genre fields will now be determined by a majority, peer-to-peer vote of voting members of the Recording Academy. Previously, many of the categories within these fields utilized 15-30 highly skilled music peers who represented and voted within their genre communities for the final selection of nominees. With this change, the results of GRAMMY nominations and winners are placed back in the hands of the entire voting membership body, giving further validation to the peer-recognized process. To further support this amendment, the Academy has confirmed that more than 90 percent of its members will have gone through the requalification process by the end of this year, ensuring that the voting body is actively engaged in music creation. Craft committees remain in place (see below for craft category realignment.)

Reduction In Number Of Categories Voter May Vote

To ensure music creators are voting in the categories in which they are most knowledgeable and qualified, the number of specific genre field categories in which GRAMMY Award Voters may vote has been reduced from 15 to 10. Additionally, those 10 categories must be within no more than three fields. All voters are permitted to vote in the four General Field categories (Record Of The Year, Album Of The Year, Song Of The Year, and Best New Artist). Proposed by a special voting Task Force who brought forth the recommendation, this change serves as an additional safeguard against bloc voting and helps to uphold the GRAMMY Award as a celebration of excellence in music, with specific genre field categories being voted on by the most qualified peers.

Craft Category Realignment

To better reflect the overlapping peer groups within the voter membership body, six existing craft fields will be consolidated into two fields: Presentation Field and Production Field. In either newly consolidated field, voters would have the ability to choose how many categories they feel qualified to vote in, respecting category vote limits, without being excessively limited by the three-field restriction. This benefits the integrity of these Awards by embracing and utilizing the specializations of the voters, without restricting their choice or contributions due to the field limits imposed by the recent reduction of the number of categories voters may vote in. Field updates are as follows:

Package Field, Notes Field and Historical Field renamed and consolidated to Presentation Field

Production, Non-Classical Field; Production, Immersive Audio Field; and Production, Classical Field renamed and consolidated to Production Field
New Categories Added
Two new categories have been added, bringing the total number of GRAMMY Award categories to 86:
Best Global Music Performance (Global Music Field)

Best Música Urbana Album (Latin Music Field)
"The latest changes to the GRAMMY Awards process are prime examples of the Recording Academy's commitment to authentically represent all music creators and ensure our practices are in lock-step with the ever-changing musical environment," said Ruby Marchand, Chief Industry Officer at the Recording Academy. "As we continue to build a more active and vibrant membership community, we are confident in the expertise of our voting members to recognize excellence in music each year."
"As an Academy, we have reaffirmed our commitment to continue to meet the needs of music creators everywhere, and this year's changes are a timely and positive step forward in the evolution of our voting process," said Bill Freimuth, Chief Awards Officer at the Recording Academy. "We rely on the music community to help us to continue to evolve, and we're grateful for their collaboration and leadership." 
The Recording Academy accepts proposals from members of the music community throughout the year. The Awards & Nominations Committee, comprised of Academy Voting Members of diverse genres and backgrounds, meets annually to review proposals to update Award categories, procedures and eligibility guidelines. The above rule amendments were voted on and passed at a Recording Academy Board of Trustees meeting held on April 30, 2021. For information on the Awards process, visit our GRAMMY Voting Process FAQ page.
The Recording Academy will present the 2022 GRAMMY Awards show on Sunday, April 3, live from the *MGM Grand Garden Arena in Las Vegas, on the CBS Television Network and stream live and on demand on Paramount+ from 8–11:30 p.m. ET / 5–8:30 p.m. PT. Prior to the telecast, the GRAMMY Awards Premiere Ceremony will be streamed live on GRAMMY.com and the Recording Academy's YouTube channel. Additional details about the dates and locations of other official GRAMMY Week events, including the GRAMMY Awards Premiere Ceremony, MusiCares' Person of the Year, and the Pre-GRAMMY Gala, are available here.*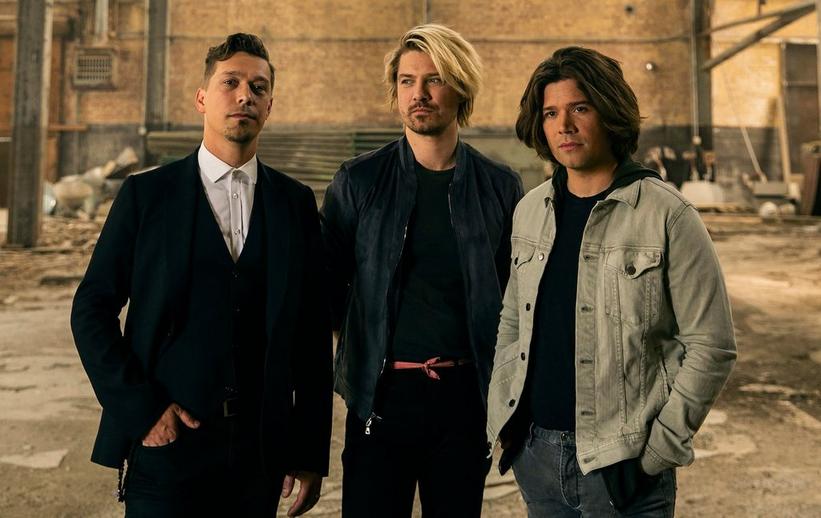 interview
Why Hanson Decided To Go Solo For 'Red Green Blue' — And How They Found Togetherness Because Of It
The Hanson brothers — Taylor, Isaac and Zac — give GRAMMY.com an inside look at the challenging, but rewarding process behind their new album, 'RED GREEN BLUE.'
GRAMMYs
/
May 18, 2022 - 06:42 pm
After 30 years as a band, Hanson created an album in a way they've never done before: going solo.
The sibling trio's latest release, RED GREEN BLUE, is an amalgamation of a 5-song mini album created by each individual brother: RED for Taylor, GREEN for Isaac and BLUE for Zac. Each brother wrote and produced their third of the album entirely on their own (with the help of GRAMMY Award-winning producers Jim Scott and David Garza), which was new territory for the familial group. But that doesn't mean it's any less Hanson — in fact, it may be their most Hanson record to date.
"You really hear the creative voice of each guy in a different way," Taylor suggests during a recent Zoom interview with his brothers. "Fans that have followed us for years have understood this idea of, 'that's sort of an Isaac song' or 'that's sort of a Taylor song, or Zac [song]' — or at least that's subliminally been in the sound of our work. It's us working together in a different capacity."
RED GREEN BLUE provides Hanson fans a chance to get lost in the uniqueness of each brother's voice and musical talent — after all, they each sing, songwrite, and play instruments. But their unmistakable bond and chemistry is as vibrant as ever thanks to their signature harmonies, which appear in varied ways across every track.
GRAMMY.com spoke to the Hanson brothers about taking this new creative direction, their continued growth as artists, and the importance of creating connections with fans for 30 years and counting.
The album combines three separate solo projects into one album. What led you to that decision? Why did it make sense to combine them into one album?
Zac: You're trying to deepen the connection you have with people, go deeper down the rabbit hole of why we do what we do, how we do what we do — what it is that makes Hanson an entity, and why we've been together for 30 years. A little bit of deconstruction, taking the parts and seeing them as individuals, seemed like a cool and interesting — and also challenging — way to tell our story as a band at this sort of critical moment in our history.
We produce almost all of our music, just the three of us. That's a very full room full of ideas and lots of opinions. In a normal environment, it's hard to get a fourth or a fifth person and their ideas into the music. It provided the opportunity to have Jim Scott, who's a great producer/engineer, and a good friend, David Garza, who's also a great artist and producer, to play a more full role..
Taylor: We've always really been passionate about writing songs as much as performing. On this record, you hear the creative voice of each guy in a different way. There's not many bands that have every member contribute creatively as singers, players and writers.  
Fans that have followed us for years have understood this idea of, "that's sort of an Isaac song" or "that's sort of a Taylor song, or Zac [song]" — or at least that's subliminally been in the sound of our work. It's a project that highlights those things differently.
In the end, it's still presented as Hanson because it is Hanson. It's us playing on each other's work. It's us working together in a different capacity. Finding a way to balance the differences, while also putting them on a platform of what we've made together, was a unique challenge. I think we found a balance on how to do it.
The new album is called RED GREEN BLUE. What is the significance of those colors?
Isaac: It goes back, frankly, as long as I can remember, to our childhood in some way or another, because as we were growing up, my childhood favorite color was green, Taylor's was red, and Zac's was blue. And that was the kind of thing that we would use those colors to differentiate things like, "Oh, that's my stuff." It goes back that far in our personal history.
It's also indicative of certain parts of our personalities. I think it's a kind of an appropriate metaphor for who we are. Taylor's a very kind of driven, a very passionate kind of guy, you see that in red. I am a little bit [of an] organic-leaning guy. And Zac is an adventurer — he sees the blue sky kind of possibilities. We joked around with calling it... What was it? Red Blood?
Taylor: Red Blood was where I was going to go.
Isaac: Yeah, Red Blood. And then Greener Pastures and Blue Yonder. We thought about different names, but in the end RED GREEN BLUE gave the message of [being] together and also the difference of separate voices at the same time.
This isn't the first time the band's released music in an untraditional way. For the band's last album, Against the World, you released a single at a time throughout the year. What do you like about shaking things up like that? 
Taylor: It just challenges us. The best thing about this project, for me, was getting to collaborate with other people we respect. Jim Scott — who's just a real legend and a gentleman — Jim has produced, engineered or mixed many of our favorite records from Tom Petty to [Red Hot] Chili Peppers, and many more in between.
And David Garza, he's been a longtime friend and somebody we admire greatly as a musician. The silver lining of the whole project was their contribution and being able to share a project. We've known both of them in different capacities for years, and never actually created something from the very beginning until the end. Both of those gifted people are a part of the Hanson story and can sort of share in whatever we get to do from here.
Zac: I think the way you release an album can have a big effect on the way people hear that music. And we recognize that. In this case, releasing a three-part album — three individual solo projects released together — that's a story. But to tell that story, it seemed best to release one single from each first, so that people are already on that journey. They're already in a head space that's helping them hear it as true to what it was created to be.
It's a huge benefit to have an opportunity to put the spotlight on more songs. Also, at this point in our career, there's more songs than we will ever play in one concert. There's more than we'll ever play in a week of concerts! In that environment, every song matters more.
The band strives to create story-driven songs that challenge the listener to grow. You're also looking to give fans new reasons to listen. Why are those important goals? 
Isaac: Sometimes you're concerned, "Oh, will the audience evolve with me?" And you feel like you have to give the audience what you think they need.  
Taylor: That pathway happens to a lot of artists, because frankly, they get tired. They're like, "Hey, I'm never going to play these songs. Let's play the songs people want." But half of what you do as an artist is for yourself — for your own creative fire, and that sense of excitement and energy.
We've always felt like the fans respond to what they see in you. They respond to the earnestness and to the story. We had a great producer we worked with on our fourth record, Danny Kortchmar, who is a legend as a guitar player and a producer. One of the things he said was that part of the job of an artist is to keep your antenna up — communicate through songs what a lot of people are feeling, but may not have an outlet for.
One theme of our whole career — and it comes from who we are as a unit and how we've all grown up — is there is an aspirational quality.t Trying to find a silver lining, trying to be optimistic through challenges — not to ignore the challenges, but to look for answers and look for solutions. All that stuff comes together and that paints a picture for themes. You hear in the music we make.
Isaac: You can hear those themes as early as in songs like "MMMBop," you can hear them in "Where's The Love" and "This Time Around" and "Save Me." As well as a song like "Child at Heart," for example, which is talking about not losing the innocence — if you keep a little bit of that child in you alive, you've always got hope for tomorrow. And hope is really, really important.
As a core principle, you tend to write your ethos into your music. And what you hear in our music over and over again is that desire to overcome the temporary hardship, that desire to overcome the place you're in and look over the horizon. In a way, I think we give therapy to ourselves by writing these songs. People need to be able to hear that message.
"Write You A Song" is about realizing what's really important in one's life. That theme feels pretty relevant these last few years. What inspired that song?  
Isaac: We're all feeling a lot of stress from the isolation and the uncertainty that COVID injected into all of our lives. It probably, in some way, brought about the Red Green Blue record, because we also realized that by spending more time than we normally would on our own, we all recognized the value of looking at the world in my own voice.
A few days before "Write You A Song" was written, my daughter said to me — in a very emotional way — "Daddy, I don't have a song. You've never written me a song. Why don't I have a song?" And I tried to assure her, "Well, there's this song and there's that song." And she looked at me and she said, "No, daddy, those are not my songs."
It was a good challenge. A few days later, a friend of ours was coming through town, and we ended up writing that song. What's cool about it for me is I will never forget the significance of writing the song. In a way, it's like every single time you're living out the story of the song itself. And that's a really special, unique thing.
I hope when people listen to it, it inspires them to dive deep into their relationships, and to make memories that will last a lifetime.  It's important to hold on to the people around you love and care about, and to capture them in your heart and in your head, so that you'll never be lonely — as the song says.
What was the biggest surprise making the album? 
Isaac: It was as hard, if not harder, than I thought it would be, in certain ways. You're used to being able to lean on each other — "Zac will have some cool, clever lyric to throw in there." or, "I can't wait to hear that drumbeat" — and maybe that will drive the inspiration of the song.
We didn't really have those things in the same way. I said, "This is a songwriter exercise for me. It's a deep dive into my heart and head because I'm not going to play a guitar riff and have Zac just jamming it out."
Zac: I was very pleasantly surprised with how well the songs seemed to work together despite how separately the songs were made and recorded. I didn't know what songs you guys were choosing and you didn't know what songs I was choosing. Though it is not one contiguous thought, it does have a certain arc to it. And it does have a certain kinship to the messages and the lyrics and the way they talk about the world.
I think though it's a very different Hanson record, in the end — even though it's three solo projects — it fits into one Hanson story.
In your 30 years as a band, you've had a very tight-knit connection with fans. What does it mean to have that kind of connection? 
Isaac: The best thing about playing shows night after night for an audience that has been with you that long is, strangely enough, it feels very fresh. It feels very honest and real. And I think this tour will probably feel even more that way, because when you're singing old songs and new songs right next to each other, they're kind of like the RED GREEN BLUE album —  they feel very connected in all the right ways. I want people to hear these songs and find who they are, and then chase the best version of that for the rest of their lives every day.
Zac: When you start a band —  in our case, at least — your goal is not to become famous or to have people adore you. You are hoping to have an impact on people — and the kind of longevity to where a grandma can listen with her granddaughter.
When you are able to look at fans and know that people have been sharing experiences with you for decades, It means that you did it. It means that you were able to touch people in a personal way. You don't know them personally, but you've impacted them in a way that has caused them to continue to enjoy those stories year after year — and now multiple decades later.
It's a deep combination of gratifying and rejuvenating. It makes you want to do it again. It makes you feel that the efforts, all those little challenges and big struggles along the way, were worthy of that effort.
Taylor: I feel just a great amount of gratitude, because we understand what it is to be a fan and to love something. Music hits people, and it does become personal. To be able to be on the side not of the creator that has been able to connect with others and become a part of their lives, it's a real honor.
It just blows my mind that we've gotten to be one of the artists that have continued to do that sort of past our expiration date. The community side is something we've seen a huge amount in our time as a band, and we've tried to embrace that. The music community is as important as just what you're making — connecting people to each other.
Train's Pat Monahan Talks New Album 'AM Gold,' Premieres New Song "Cleopatra" With Sofía Reyes
2022 GRAMMY Nominations
Graphic by the Recording Academy
news
Announcement: 2022 GRAMMYs Postponed
After careful consideration and analysis with city and state officials, health and safety experts, the artist community and our many partners, the Recording Academy and CBS have postponed the 64th Annual GRAMMY Awards Show
The following is a Joint Statement from the Recording Academy and CBS:
"After careful consideration and analysis with city and state officials, health and safety experts, the artist community and our many partners, the Recording Academy and CBS have postponed the 64th Annual GRAMMY Awards Show. The health and safety of those in our music community, the live audience, and the hundreds of people who work tirelessly to produce our show remains our top priority. Given the uncertainty surrounding the Omicron variant, holding the show on January 31st simply contains too many risks. We look forward to celebrating Music's Biggest Night on a future date, which will be announced soon."
2022 GRAMMYs Awards Show: Complete Nominations List