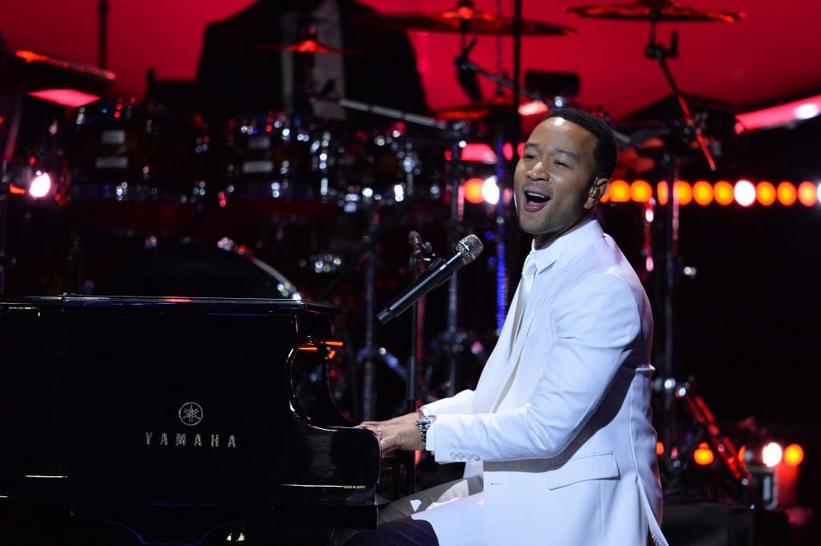 Photo: Jeff Spicer/Getty Images for Global Citizen
news
How Music Is Uniting People During The Coronavirus Quarantine
As the music industry faces cancellations and postponements across the board, Ultra music fest and artists from all over the world like Alejandro Sanz and Juanes take performances online
GRAMMYs
/
Mar 17, 2020 - 02:15 am
As people cope with the new normal the coronavirus (COVID-19) has brought all over the world, artists and music entities are doing what they can to ensure that fans can still experience music without leaving their house.
John Legend is the latest musician to announce a streaming concert fans can enjoy at home. The GRAMMY-winning singer/songwriter will go live on his Instagram at 1 p.m. PT. The announcement came after Chris Martin played his own show online.
On Monday, March 16, Ultra, which canceled its 2020 electronic music festival edition in Miami on March 6, announced it would keep its live music experience spirit alive with a radio channel in partnership with SiriusXM. Beginning March 20, the Ultra Virtual Audio Festival on UMF Radio will broadcast exclusive DJ sets from artists who were originally booked to play the fest, including Armin van Buuren, Major Lazer, Afrojack, Above & Beyond, Martin Garrix and more.
SiriusXM President and Chief Content Officer Scott Greenstein said the decision was made to bring people together during a time they are being asked to practice social distancing.
"With the postponement of beloved events, necessary changes in people's everyday life, and need for social distancing, we know our listeners are seeking a sense of community more than ever," Greenstein said in a statement.
The weekend broadcast will end March 23 and will also feature past Ultra DJ sets from Marshmello, the Chainsmokers, Kygo and more.
The music industry has been one area massively affected by the novel coronavirus on a global scale. In the last few weeks, other major music events including Coachella, Stagecoach, SXSW and Lollapalooza Agrentina also announced their postponement or cancellation due to concerns over virus spread. As the virus escalates—as of March 16 11:53 a.m., there are 3,813 cases of the novel coronavirus and 66 deaths in the United States, according to the Washington Post—leaders all over the world have ordered or asked citizens to practice social distancing. Currently, countries like Spain and Italy are under respective lockdowns.
The circumstances have essentially halted live music, but artists are finding ways around that roadblock by taking the live music experience online.
In Austin, a Selena tribute band Bidi Bidi Banda held a concert on Facebook live on Sunday, March 15, after having to postpone live shows. The band made sure to bring some levity amid challenging times. "Our first 100% sterile show. Live from Austin, TX!" they joked in the live-streamed post.
The band played some of the late Tejana icon's most memorable songs, including " La Carcacha" and "Como La Flor." "We hope to be in all of your towns very soon," they said in between songs. "We're going to keep going."
Meanwhile, GRAMMY-winning singers Alejandro Sanz and Juanes joined forces after they both had to postpone show dates. They gathered in Miami and sang "Burbujas De Amor" by iconic Dominican singer Juan Luis Guerra and other songs during their Alejandro Sanz & Juanes: El Gira Se Queda En Casa Para Todos (or, "The Tour Stays At Home" performance), which they chose to stream during a time they could reach fans in Europe, Latin America and the U.S.
"No empty space exists, if there is music. We're ready here. Are you?" Sanz tweeted before the show streaming.
Miles away, independent artists are holding their own concerts for people at home to watch in Sanz's home country of Spain, which is reported as the second epicenter in Europe after Italy with over 9,000 cases after an overnight surge and over 200 deaths.
To make the best of show cancellations and setbacks from other music happenings, such as album release dates, Cuarentena Fest, or "quarantine fest," announced over 51 artists in the country will stream 30-minute concerts beginning Monday, March 16. The performances will go through March 27.
Organizers highlighted the independent scene's role through these unprecedented times in a statement:
"A confinement and a crisis that have meant the cancellation of hundreds of shows and cultural events in the country and abroad, and have radically chopped the plans of many bands. Live shows, album premieres, meetings with fans, tours and other events, everything has been postponed until the situation is resolved.
It is an extraordinary moment for everyone and we are fully conscious of our responsibility as an active part of the community. This is why we have gathered so the music doesn't stop and reaches as many homes as possible, making the most of the tools the technology brings us."
Artists taking part include: Adriana Proenza, Alien Tango, Confeti de Odio, Cariño, Colectivo Da Silva, Lois, Marcelo Criminal, rebe, Megansito El Guapo, Estrogenuinas, and Valdivia o El Petit de Cal Eril.
In Italy, the European country most severely hit by COVID-19 with over 24,000 cases and almost 2,000 deaths, residents face essential house arrest. Italians have turned to music, among other things, to share a moment of happiness and hope. People have gone out to their balconies, windows and rooftops to sing the Italian national anthem at 6 p.m. local time. On Sunday, singer Fedez, along with his wife fashion influencer Chiara Ferragni, had an audience of 1.2 million on Instagram as they sang songs by GRAMMY-winning singer Domenico Modugno, Adriano Celentano, Rino Gaetano, their own version of the Italian national anthem as well as Fedez' "Magnifico."
In an Instagram post, Ferragni summed up what the moment has become for her:
"Everyday at 6pm you'll find us at the window singing our "Inno d'Italia". It has probably [become] my favorite time of the day: a moment that brings us all italians together and make us feel like we're all one great community."
Going Viral: The Music Industry Grapples With The Worldwide Coronavirus Outbreak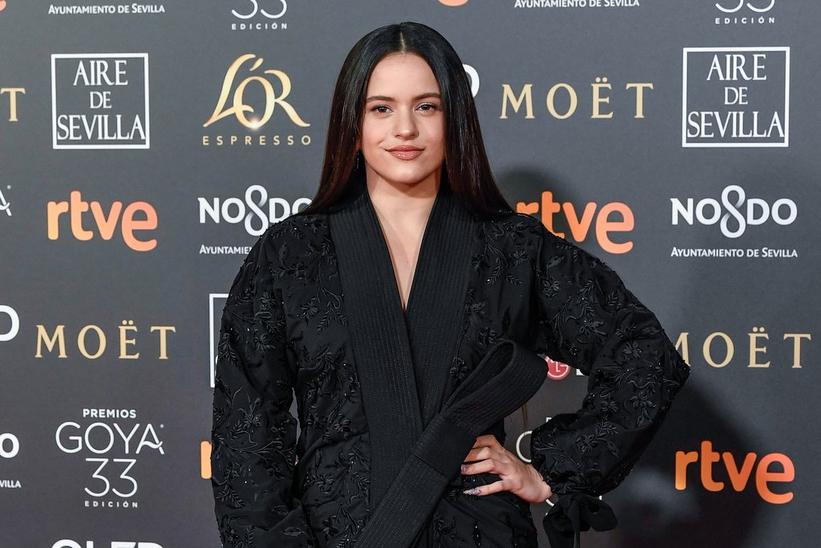 Photo: Carlos Alvarez/Getty Images
news
Rosalía Announces First Solo North American Tour
El Mal Querer Tour, named after the Spanish pop star's latest album, will come to Los Angeles on April 17 in between her Coachella performances
GRAMMYs
/
Mar 20, 2019 - 12:25 am
Rosalía is set to perform at some of the most popular music festivals around the globe, including Primavera Sound in Spain, Lollapalooza (Argentina and Chile) and Coachella, but the Spanish pop star isn't stopping there when she gets to the States. Now, she has announced her first solo North American Tour with a string of dates that will bring her to select cities in the U.S. and Canada.
El Mal Querer Tour, named after her latest album, will come to Los Angeles on April 17 in between her Coachella performances. Then she'll play San Francisco on April 22, New York on April 30 and close out in Toronto on May 2.
RELATED: How Rosalia Is Reinventing What It Means To Be A Global Pop Star
"I'm so happy to announce my first solo North American tour dates," the singer tweeted.
Rosalía won Best Alternative Song and Best Fusion/ Urban Interpretation at the 19th Latin GRAMMY Awards in November and has been praised for bringing flamenco to the limelight with her hip-hop and pop beats. During her acceptance speech she gave a special shout-out to female artists who came before her, including Lauryn Hill and Bjork.
Rosalía has been getting some love herself lately, most notably from Alicia Keys, who gave the Spanish star a shout-out during an acceptance speech, and Madonna, who featured her on her Spotify International Women's Day Playlist.
Tickets for the tour go on sale March 22. For more tour dates, visit Rosalía's website.
2019 Music Festival Preview: Noise Pop, Coachella, Ultra & More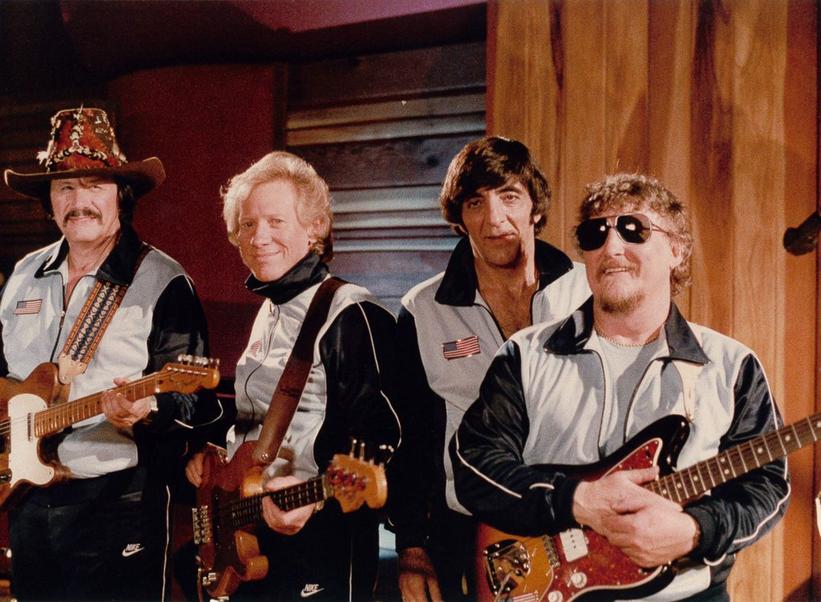 news
Walk, Don't Run: 60 Years Of The Ventures Exhibit Will Showcase The Surf-Rock Icons' Impact On Pop Culture
The exhibit, opening Dec. 7, will feature late band member Mel Taylor's Gretsch snare drum, a 1965 Ventures model Mosrite electric guitar, the original 45 rpm of "Walk Don't Run" and more
GRAMMYs
/
Nov 22, 2019 - 01:44 am
Influential instrumental rock band The Ventures are getting their own exhibit at the GRAMMY Museum in Los Angeles that will showcase the band's impact on pop culture since the release of their massive hit "Walk, Don't Run" 60 years ago.
The Rock Hall of Fame inductees and Billboard chart-toppers have become especially iconic in the surf-rock world, known for its reverb-loaded guitar sound, for songs like "Wipeout," "Hawaii Five-O" and "Walk, Don't Run." The Walk, Don't Run: 60 Years Of The Ventures exhibit opening Dec. 7 will feature late band member Mel Taylor's Gretsch snare drum, a 1965 Ventures model Mosrite electric guitar, the original 45 rpm of "Walk Don't Run," a Fender Limited Edition Ventures Signature guitars, rare photos and other items from their career spanning six decades and 250 albums.
"It's such an honor to have an exhibit dedicated to The Ventures at the GRAMMY Museum and be recognized for our impact on music history," said Don Wilson, a founding member of the band, in a statement. "I like to think that, because we 'Venturized' the music we recorded and played, we made it instantly recognizable as being The Ventures. We continue to do that, even today."
Don Wilson, Gerry McGee, Bob Spalding, and Leon Taylor are current band members. On Jan. 9, Taylor's widow and former Fiona Taylor, Ventures associated musician Jeff "Skunk" Baxter and others will be in conversation with GRAMMY Museum Artistic Director Scott Goldman about the band's journey into becoming the most successful instrumental rock band in history at the Clive Davis Theater.
"The Ventures have inspired generations of musicians during their storied six-decade career, motivating many artists to follow in their footsteps and start their own projects," said Michael Sticka, GRAMMY Museum President. "As a music museum, we aim to shine a light on music education, and we applaud the Ventures for earning their honorary title of 'the band that launched a thousand bands.' Many thanks to the Ventures and their families for letting us feature items from this important era in music history."
The exhibit will run Dec. 7–Aug. 3, 2020 at the GRAMMY Museum.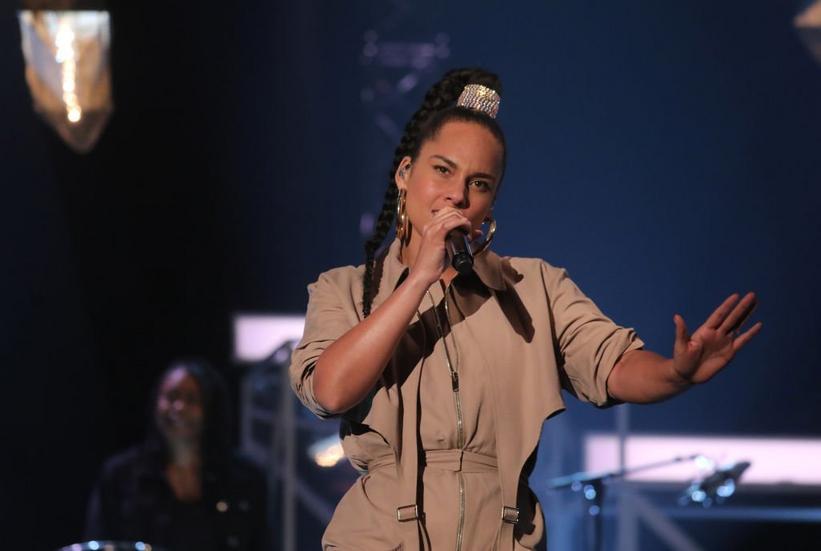 Photo by Isabel Infantes/PA Images via Getty Images
news
Alicia Keys Unveils Dates For New Storytelling Series
The artist will take her upcoming 'More Myself: A Journey' biography on a four-city book tour
GRAMMYs
/
Mar 5, 2020 - 04:07 am
After performing her powerhouse piano medley at the 62nd Annual GRAMMYs, R&B superstar, GRAMMY-winning artist and former GRAMMY's host Alicia Keys has revealed that she will set out on a four-stop book tour next month. The storytelling tour will support her forthcoming book More Myself: A Journey, which is slated for a March 31 release via Flatiron Books and is reported to feature stories and music from the book, told and performed by Alicia and her piano, according to a statement.
Part autobiography, part narrative documentary, Keys' title is dubbed in its description as an "intimate, revealing look at one artist's journey from self-censorship to full expression." You can pre-order the title here.
The book tour will kick off with a March 31 Brooklyn stop at the Brooklyn Academy of Music. From there, Keys will visit Atlanta's Symphony Hall on April 5 and Chicago's Thalia Hall with Chicago Ideas the following day, April 6. The short-run will culminate on April 7 in Los Angeles at the Theatre at Ace Hotel.
Pre-sales for the tour are underway and public on-sale will begin on Friday, March 6 at 12 p.m. Eastern Time. Tickets for the intimate dates and full release dates and times are available here.
Keys won her first five career awards at the 44th Annual GRAMMYs in 2002. On the night, she received awards in the Best New Artists, Song of the Year, Best R&B Song, Best R&B Album and Best Female R&B Vocal Performance categories respectively. She has received a total of 29 nominations and 15 GRAMMYs in her career.
This year, Keys will also embark on a world tour in support of Alicia, the artist's upcoming seventh studio album and the follow up of 2016's Here, due out March 20 via RCA Records.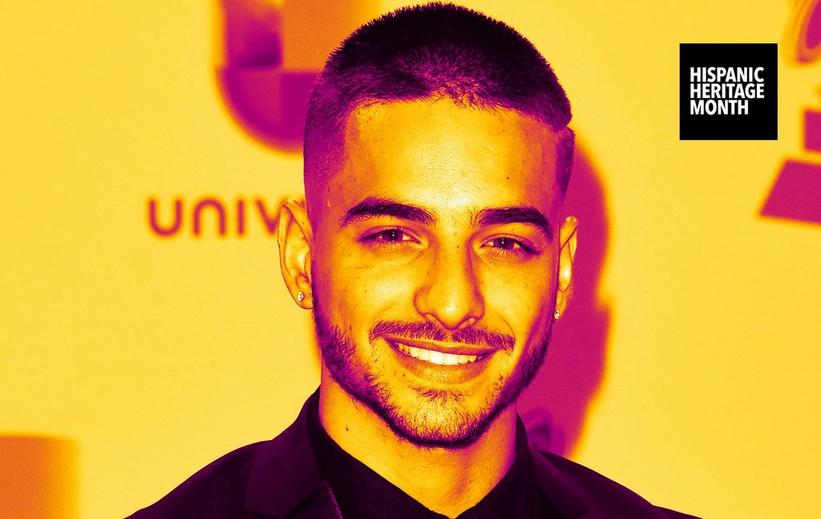 Photo: C Flanigan/Getty Images
poll
Luis Fonsi To Maluma: Who Will Win Record Of The Year Latin GRAMMY?
Cast your vote. Who will voters choose for Record Of The Year at the 18th Latin GRAMMY Awards?
GRAMMYs
/
Oct 1, 2017 - 08:57 pm
Including the likes of Shakira and Carlos Vives to Natalia Lafourcade, Marc Anthony, Jesse & Joy, and Alejandro Sanz, the previous Latin GRAMMY winners for Record Of The Year reads like a who's who of Latin music. This year's nominees are no different.
With Rubén Blades' sensual "La Flor De La Canela," Luis Fonsi featuring Daddy Yankee's song of the summer "Despacito," Residente's impactful "Guerra," Ricky Martin with Maluma's Vente Pa' Ca," and Jorge Drexler's "El Surco," among others, this year's class of 18th Latin GRAMMY Awards nominees for Record Of The Year is loaded.
Which song do you think will take home the Latin GRAMMY for Record Of The Year? Cast your vote below.