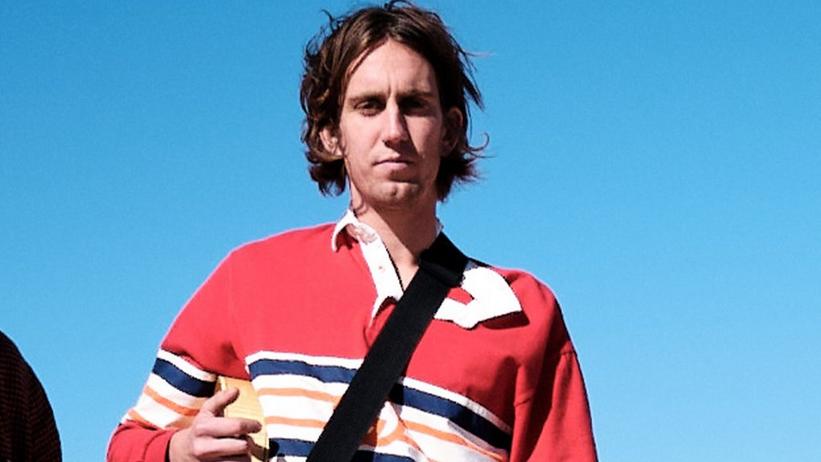 Patrick Hetherington of Parcels
news
Herbal Tea & White Sofas: Why Parcels' Patrick Hetherington Requires A Single Prawn Backstage
In the latest episode of Herbal Tea & White Sofas, find out why Parcels' Patrick Hetherington asks for this small, aquatic crustacean on his backstage rider — and how it spiraled into a meta-joke
GRAMMYs
/
Dec 8, 2021 - 12:20 am
When it comes to what artists want before a show, some seafood lovers may ask for a nice shrimp cocktail. But Australian five-piece Parcels would rather just have one single prawn.
As the electropop group's keyboardist/guitarist Patrick Hetherington explains in the latest episode of Herbal Tea & White Sofas, the cryptic request has nothing to do with personal taste or dietary restrictions — they just want to see how the venue responds.
"That was open for interpretation," Hetherington says with a pinch of mirth. "Sometimes, somebody would cook a prawn. Sometimes, people would take it more creatively." (Perhaps a prawn-shaped neck pillow, which the band has actually received in the past.)
Watch Hetherington ruminate on the meaning of prawns as well as the "medicinal" flavor profile of root beer — a beverage he considers semi-foreign to his home country of Australia.
Parcels have a new album, Day/Night, out now on Because Music — and a (possibly prawn-filled) U.S. tour kicking off in February.
Check out the quirky video above and click here to enjoy more episodes of Herbal Tea & White Sofas.
How Do You Follow Up A Blockbuster Album? Let Royal Blood, Who Just Released Typhoons, Explain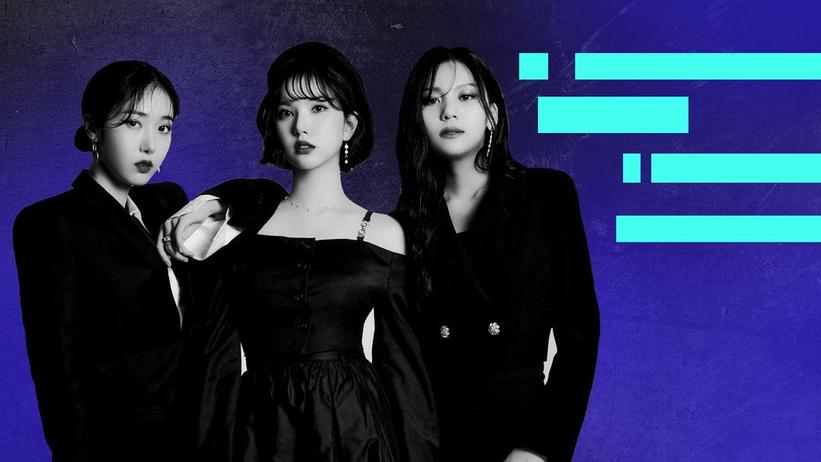 Viviz
Photo: REELS Corporation Inc. (Sunghyun, Seyeon)
news
Global Spin: Watch South Korean Phenoms Viviz Perform An Irresistible Version Of "Bop Bop!"
In this episode of Global Spin, a video series highlighting exceptional artists from around the globe, watch South Korean group Viviz perform their scintillating song "Bop Bop!"
GRAMMYs
/
Apr 26, 2022 - 04:47 pm
We may live in an era where cultural borders are vanishing, but have you ever considered K-pop with Latin rhythms? If not, feast your ears on Viviz.
Hailing from South Korea, the trio performs their vibrant, disco-tinged single "Bop Bop!" from the Dongdaemun Design Plaza in their hometown of Seoul.
With flowers in their hair and a troupe of dancers in tow, the Viviz girls deliver a flawless performance — one that'll get you moving right along with them.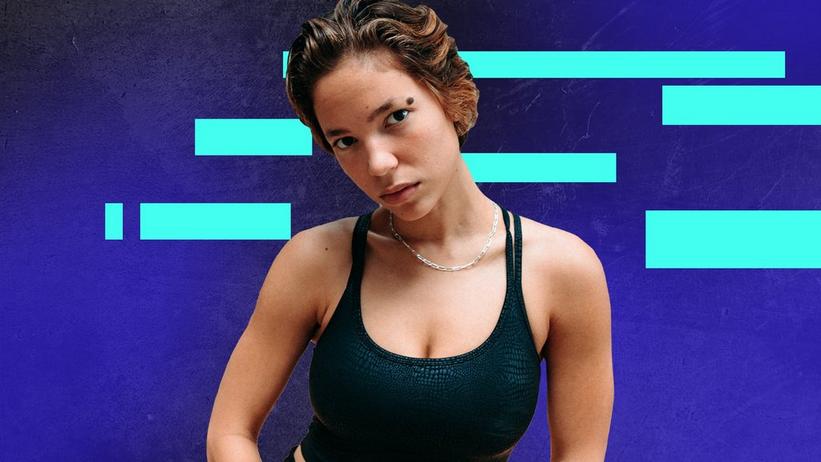 Photo: Erick Fernando Quituizaca
news
Global Spin: The Change Goes On A Trek For Her Electric, Hillside Performance Of "Imperio"
In the debut episode of Global Spin, a brand-new performance series spotlighting global music and international artists, Dominican singer/songwriter/producer the Change delivers an electrifying performance of her 2019 single "Imperio"
GRAMMYs
/
Sep 29, 2021 - 04:14 am
It's fitting that the debut episode of GRAMMY.com's Global Spin series, a brand-new performance series spotlighting global music and international artists, kicks off with a sunrise performance from Dominican artist the Change.
In just three years since she released her first single, she has organically generated a fan base of more than 2 million monthly Spotify listeners off songs she wrote and produced entirely by herself. In fact, according to the Change, she recorded "Imperio," the track she performs in this installment of Global Spin, on her cell phone.
Watch her performance of the touching single below.
The Change's songwriting ability shines bright on "Imperio," which she describes as one of the most personal songs she's ever written, thanks to the track's strong hook; in it, she bounces back and forth from her lover making her feel like a girl again to not being afraid to age—so long as her partner is there along the way.
For now, the multitalented singer/songwriter/producer only has a handful of songs under her belt. But after signing to Warner Music earlier this year, the Change is primed to bring her flag to new heights.
Tune in to the sounds of the world with Global Spin every other Tuesday starting Sept. 28, at 10 a.m. PT/1 p.m ET on the Recording Academy's official YouTube channel, Facebook page, Instagram page, and Twitter profile.
​​Olamidé On The Ascent Of Afrobeats, Supporting Newer Artists & His Subdued New Album UY Scuti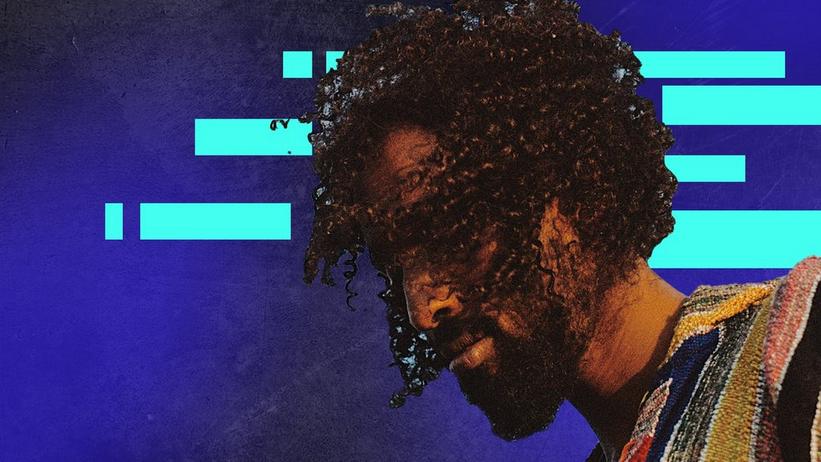 news
Global Spin: Facesoul Explores The Healing Power Of R&B With His Soulful Performance Of "All I Need"
In the latest episode of Global Spin, Somali-born, U.K.-based singer/songwriter FACESOUL displays the healing heights of his R&B sound with a stunning performance of his 2021 song, "'All I Need"
GRAMMYs
/
Oct 26, 2021 - 07:49 pm
By growing from his roots in Islam and exploring the healing power of music, Somali-born, U.K.-based singer/songwriter FACESOUL looks deep into the soul of soul music.
In matching minimalist production, layered vocals, and a lyrical search for meaning, the transcendent artist born Faisal Salah produces a meditative, beguiling beauty unlike anything else in modern R&B.
In the latest episode of Global Spin — a brand-new performance series spotlighting global music and international artists — FACESOUL shows just how magnetic his melange of styles can be.
Watch the London-based vocalist perform "All I Need," off his 2021 album, YSRA, below.
In the clip, FACESOUL sings serenely in the center of an abandoned building, ivy and trees growing through the cracks in the stone. "Glory sure will rise, if I just believe it," FACESOUL sweetly sings, his hope and optimism growing through the darkness like the insistent nature around him.
Check back every other Tuesday for new episodes of the Global Spin performance series.
Olamidé On The Ascent Of Afrobeats, Supporting Newer Artists & His Subdued New Album UY Scuti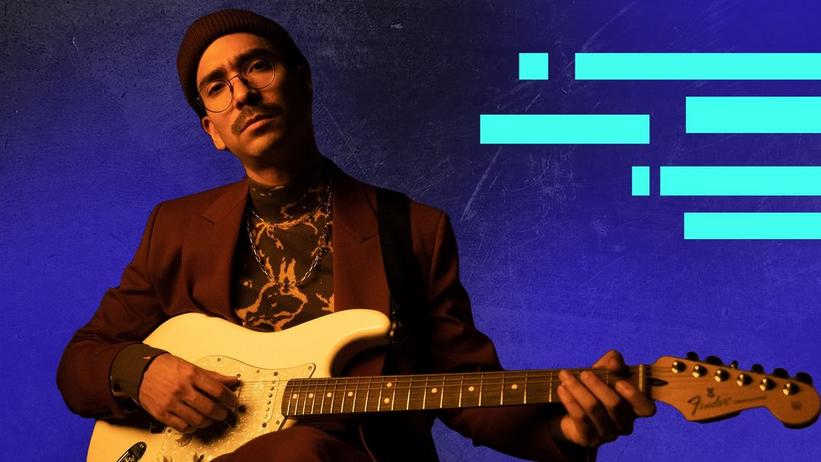 Ferraz
Photo: Maria Gabriela Stempel
video
Global Spin: Singer-Songwriter And Producer Ferraz Offers A Minimalist, Soulful Performance Of "Espérame"
The singer-songwriter, DJ and producer pulls from a variety of different styles to create his own signature blend of Latin R&B — and in this performance of "Espérame," he leans into his soul influences.
GRAMMYs
/
Sep 27, 2022 - 04:58 pm
Venezuelan singer-songwriter, producer and DJ Ferraz draws from various elements and sonic styles to create his signature blend of R&B. And in "Espérame," one of the tracks from his 2021 album Fino, he leans into gentle, lilting soul.
In this episode of Global Spin, Ferraz delivers a laid-back live performance of his song. Flanked by his gear and set against a plain white backdrop, the singer accompanies himself on electric guitar.
This minimalist, self-contained performance proves that Ferraz can create a sound-world all his own. Ferraz incorporates elements of Latin folk-rock and bossa nova into his performance, with classic R&B rhythms kicking in in the chorus.
Funk, house and hip-hop further influence Ferraz's music-making process, coming together to form a style of R&B both versatile and pliant.
As one of the singer's more reflective and laidback tracks, "Espérame" exemplifies his easygoing, luminous vocal delivery — a signature element of even his bouncier tracks, like 2022's "Seratonina."
Ferraz debuted in 2019 with his Rumbo album, and continued to grow his sound and style with the release of Fino two years later. Most recently, he put out Remixes FINO, a collection of reimagined versions of the songs from his Fino project.
Press play on the video above enjoy Ferraz's soulful "Espérame" performance, and keep checking back to GRAMMY.com for more episodes of Global Spin.
Global Spin: Wet Leg's Gritty "Being In Love" Performance Brings '90s Nostalgia With A Surprising Twist