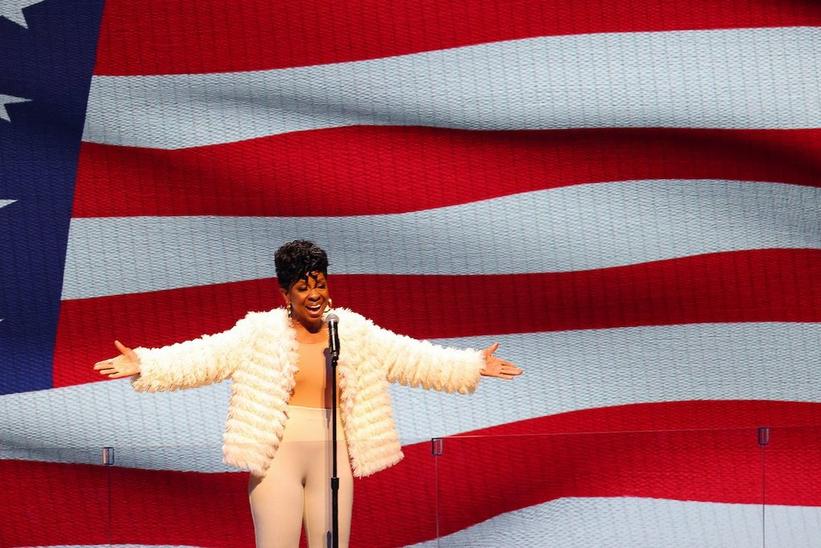 Gladys Knight performs at the 2021 NBA All-Star Game
Photo: Kevin C. Cox/Getty Images
news
The Recording Academy And CBS Announce "A GRAMMY Salute To The Sounds Of Change" Special: Gladys Knight, LeAnn Rimes, Cynthia Erivo, Brad Paisley, Chris Stapleton And More Confirmed
Hosted by three-time GRAMMY Award winner Common, "A GRAMMY Salute To The Sounds Of Change" will spotlight the iconic songs that inspired social change and left an everlasting imprint on history
GRAMMYs
/
Mar 10, 2021 - 01:00 am
Just three days after the 2021 GRAMMY Awards show, officially known as the 63rd GRAMMY Awards, the Recording Academy and CBS will present "A GRAMMY Salute To The Sounds Of Change." Broadcasting Wednesday, March 17, at 9–11p.m., ET/PT and also be available via livestream and on-demand on Paramount+, ViacomCBS' newest global streaming service, the new two-hour special will spotlight the iconic songs that inspired social change and left an everlasting imprint on history.
Featuring top contemporary musical artists and hosted by three-time GRAMMY award winner Common, the special will include appearances by Yolanda Adams, Leon Bridges, Eric Church, D Smoke, Andra Day, Sheila E., Cynthia Erivo, Emily, Emilio, and Gloria Estefan, John Fogerty, Gladys Knight, Patti LaBelle, Terrace Martin, Brad Paisley, Billy Porter, LeAnn Rimes, and Chris Stapleton performing songs that have seen us through the darkest hours and greatest triumphs.
Artists across genres will highlight the stories behind, and deliver personal interpretations of, the powerful music that inspired social justice and equality. Also, presenters from the worlds of entertainment, art and activism will look back at some of the most iconic GRAMMY performances and moments in history.
From Aretha Franklin To Public Enemy, Here's How Artists Have Amplified Social Justice Movements Through Music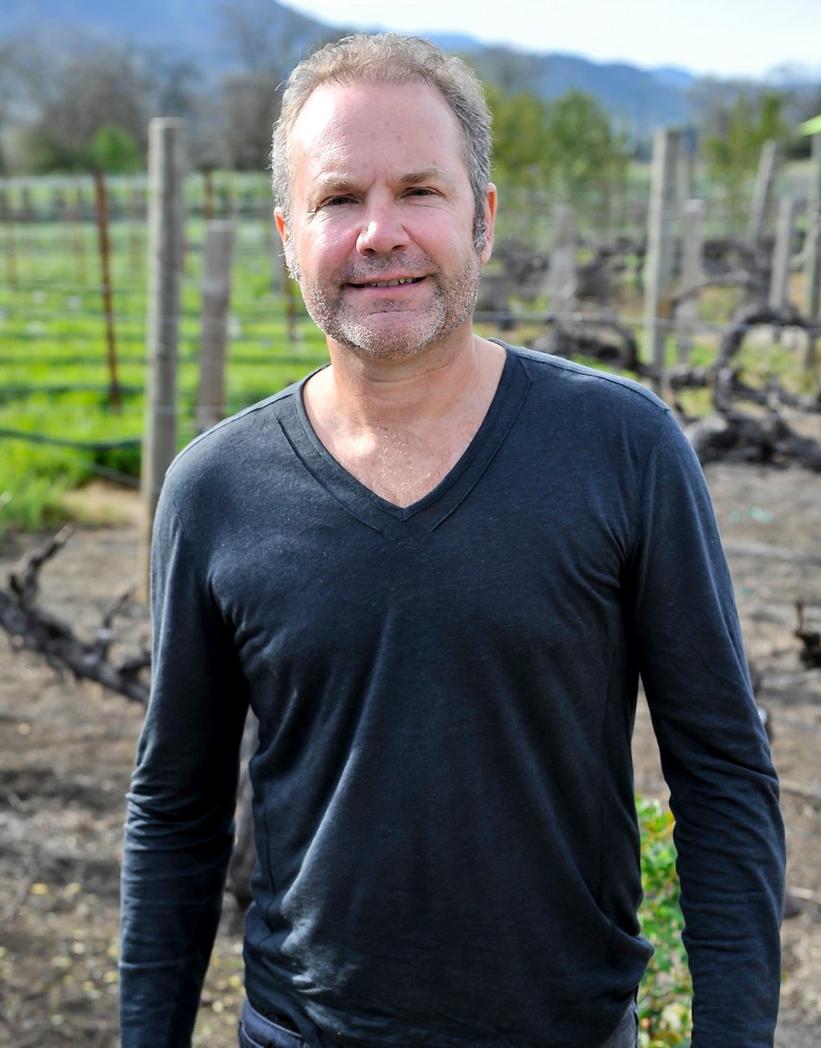 Photo: Steve Jennings/Getty Images
news
Stephen Schwartz, Five For Fighting Pen Music For "Harmony" Cop Show
"Harmony": ABC's New Musical Cop Show
GRAMMYs
/
Nov 3, 2017 - 10:14 pm
Remember that short-lived 1990 ABC show called "Cop Rock" that outrageously saw, for example, a jury, judge and courtroom erupt in a rousing chorus of "He's Guilty"? No? Well, that's maybe not a surprise.
Created by "Hill Street Blues" creator Steven Bochco, the musical and cop drama combination was perhaps ahead of its time. "Cop Rock" only aired for 11 episodes before the network pulled the plug. But now, ABC thinks it's time to give the genre a second chance.
With GRAMMY-winning composer Stephen Schwartz ("Wicked") and Five For Fighting's John Ondrasik on board, ABC has put considerable development resources behind a new show called "Harmony," created with Bradley Bredeweg and Peter Paige.
The musical show centers on the residents of the appropriately named city of Harmony, N.Y., with, according to Billboard, "the most unique dialect in the world: They sing their feelings and dance their emotions." After a murder threatens the tourist destination, a "repressed" detective returns to the singsong town he left as a teenager to not only solve the murder, but to resolve his own past.
Now that 27 years has passed since "Cop Rock," which TV Guide ranked as the eighth worst TV show of all time in 2002, the network hopes TV viewers will finally be ready for the unconquered territory of solving crimes while singing.
HBO Documentary Traces 'Rolling Stone' Music Culture
news
Stars Align On Capitol Hill
Music at presidential inaugurations provides entertainment and unifying moments of patriotism
GRAMMYs
/
Dec 3, 2014 - 05:06 am
(On Jan. 21 President Barack Obama will be inaugurated into his second term as president of the United States with a celebration in Washington, D.C., featuring performances by GRAMMY winners Beyoncé, Alicia Keys, Kelly Clarkson, Brad Paisley, Usher, and Stevie Wonder, among others. This feature is taken from the fall 2012 issue of GRAMMY magazine and offers a brief history of notable musical performances at past presidential inaugurations.)
Being elected the leader of the free world is a pretty good reason to strike up the band. Ever since George Washington first danced a celebratory minuet after his inauguration in 1789, music has played an ever-increasing role in the gala events surrounding presidential inaugurations.

In 1801 Thomas Jefferson had the U.S. Marines band play him along as he made his way from the Capitol to the White House after taking the oath of office. James and Dolley Madison threw the first official inaugural ball in 1809. Jumping to the 20th century, in 1977 Jimmy Carter invited such music luminaries as John Lennon and Yoko Ono to his inaugural ball and allowed rock and roll — or at least the Southern rock variety — to become a part of his inauguration backdrop when he invited the Marshall Tucker Band and the Charlie Daniels Band to share a concert bill with Guy Lombardo And His Royal Canadians. (Lombardo's group was something of an inauguration ball house band, having played for seven presidents.)

Today, inaugurations are presented as both massive public live events and televised productions, complete with a concert featuring a roster of star talent. The musical performances at inaugurations not only provide entertainment, they also help set the tone for a new presidency and bring the country together in a unifying moment of patriotism over partisanship.

"It wasn't about one side or the other. We just had this overwhelming feeling of being proud to be American," recalls Ronnie Dunn, formerly of the GRAMMY-winning duo Brooks & Dunn. He and then-partner Kix Brooks performed their hit "Only In America" at a concert as part of George W. Bush's first inauguration in 2001.

"Right away you could feel it was an emotionally charged crowd, and when you're standing on the steps of the Lincoln Memorial looking across to the Washington Monument, you can't help but tear up a little," says Brooks. "I remember there was this chaos during the big encore when all the musicians and all the presidential VIPs were onstage together. I turned around and there's Colin Powell shaking my hand. It turned into one of the wildest photo ops ever because all the music people and all the political people were pulling their cameras out to take pictures of each other."

One of the most memorable unions of political and musical star power at an inaugural gala occurred in 1993, when a reunited Fleetwood Mac performed "Don't Stop," a hit from their GRAMMY-winning album Rumours, for President-elect Bill Clinton. Clinton had used "Don't Stop" as the theme song to his presidential campaign, but the payoff live performance almost didn't happen.

"At that point we were as broken up as we'd ever been," says Stevie Nicks. "When our management received the request for us to play, they said, 'No.' I heard about that and thought to myself, 'I don't want to be 90, looking back and trying to remember why my group couldn't play the president's favorite song for him.' I told management to let me handle it."

Nicks successfully coaxed her bandmates into a one-night, one-song reunion, a performance she remembers as truly exceptional.

"For one thing we'd never seen security like that," she says. "The Secret Service makes rock and roll security feel like a bunch of grade school hall monitors. But the performance felt really important. It felt like we were a part of history, and that the song itself was becoming a piece of American history. It was a fantastic night in all of our lives, and I'm really glad the band was able to come together for that one."

The Beach Boys played Ronald Reagan's second inauguration after a somewhat confused relationship with the White House. The band had headlined a series of Fourth of July concerts at the National Mall until 1983, when U.S. Secretary of the Interior James Watt accused the group of attracting "the wrong element" and booked Wayne Newton in their place. Watt later apologized, and the Beach Boys were reinstated and invited to play Reagan's inaugural gala in 1985.

"What I remember most about that night is that I got to meet Elizabeth Taylor," says Jerry Schilling, the band's then-manager. "But I also remember being extremely proud of the group. Things had been hard for Brian [Wilson], and the group wasn't always getting along. But they stood there together in front of the president and sang perfect five-part a capella harmony on 'Their Hearts Were Full Of Spring.' It was a big moment — we all felt that. It wasn't just another gig. The guys were truly honored to be there and they brought it when it mattered."

A new musical standard for inaugural events may have been established in 2009 when Barack Obama's presidency was kicked off with the "We Are One" concert. The patriotic spectacular featured a who's who of performers ranging from Pete Seeger, Bruce Springsteen and U2 to Usher, Sheryl Crow and will.i.am. An all-star lineup usually adds an all-star production element, but this particular concert was unique.

"Dealing with top artists, there's usually a lot of negotiating," says Don Mischer, one of the concert's producers, whose list of credits also includes Super Bowl halftime shows and Olympics ceremonies. "Who needs a private jet? How much does their 'glam squad' cost? What kind of security do they need? Putting together 'We Are One,' we said to every artist, 'This is a historical moment we'd love for you to be a part of, but you have to pay your own way and take care of your own security.' Right away, people like Beyoncé and Bono and Springsteen and Stevie Wonder all said, 'Yes.' They wanted to be there. There was a true camaraderie right from the start, and it turned out to be one of the greatest experiences any of us have ever had."

While Washington's minuet may have simply been a matter of dancing, Mischer says music has become as powerful a symbol of America as any other part of Inauguration Day.

"When you bring the music and the significance of an event like this together, it really reflects the strength of our cultural diversity and the strength of our country," he says. "In fact, at times when we seem to be going through confrontational political campaigns, I wish we would listen to the music a little more."

(Chuck Crisafulli is an L.A.-based journalist and author whose most recent works include Go To Hell: A Heated History Of The Underworld, Me And A Guy Named Elvis and Elvis: My Best Man.)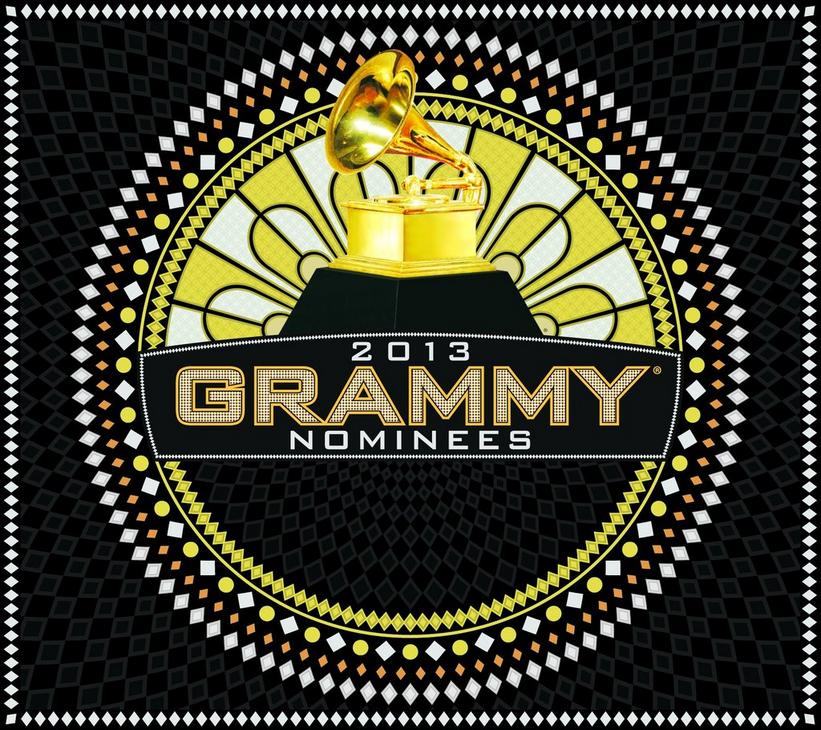 2013 GRAMMY Nominees album available for pre-order now
news
Pre-Order The 2013 GRAMMY Nominees Album Now
Latest edition of best-selling series available Jan. 22, 2013; fans can pre-order the album and enter to win a trip for two to the 55th Annual GRAMMY Awards
GRAMMYs
/
Dec 3, 2014 - 05:06 am
The Recording Academy's GRAMMY Recordings and Capitol Records have teamed to release the 2013 GRAMMY Nominees album, which will be available Jan. 22, 2013, in stores and via digital retailers. The 19th installment of the best-selling series will feature a bevy of this year's GRAMMY-nominated artists and hit songs across multiple genres. A portion of the proceeds from sales of the album will help support the year-round efforts of the GRAMMY Foundation and MusiCares Foundation — two charitable organizations of The Recording Academy.

Following the success of last year's contest, music fans can log on to www.grammy.com/2013grammyalbum to pre-order the 2013 GRAMMY Nominees album and enter to win a trip for two to the 55th Annual GRAMMY Awards.

"It's an honor to join forces with Capitol Records to deliver a truly diverse collection encompassing a variety of genres and highlighting today's most talented musicians," said Neil Portnow, President/CEO of The Recording Academy. "After the success of last year's pre-order enter-and-win sweepstakes, we're once again thrilled to give music fans the opportunity to experience Music's Biggest Night firsthand. And, it's gratifying to be able to continue our support of the crucial work that MusiCares and the GRAMMY Foundation carry out year-round."

Dan McCarroll, president of Capitol Records, added, "Capitol is honored to collaborate with The Recording Academy on this prestigious series. This year has been a remarkably strong year in music, and encompassing the highlights of 2012 on a single release supporting these charities is immensely gratifying."

The road to Music's Biggest Night begins with "The GRAMMY Nominations Concert Live!!" and culminates with the 55th Annual GRAMMY Awards, live from Staples Center in Los Angeles on Sunday, Feb. 10, 2013, and broadcast on CBS at 8 p.m. ET/PT.

For updates and breaking news, please visit The Recording Academy's social networks on Twitter and Facebook.
Lost or damaged musical instruments inspire musicians to seek a national policy for instruments carried onboard airplanes
GRAMMYs
/
Dec 3, 2014 - 05:06 am
If you thought the worst part about being a traveling musician was jet lag and bad food, then you've never tried to carry an instrument onboard a commercial airplane.

From lost or damaged instruments to hassles with flight attendants and gate agents, musicians of all stripes complain that inconsistent airline policies make traveling with their instruments nearly impossible.

"Try traveling with a $5,000 guitar that they won't let you carry onboard," says Los Angeles-based guitarist Michael Andrews, who tours as a solo artist and as part of the Greyboy Allstars. "It's just a nightmare."

"Every airline is so different with their rules, we don't ever know till we get there if we'll be allowed to carry our instruments on the plane or not," says country artist Terri Clark. "Sometimes it depends on the agent. And sometimes you can have the exact same airline and have two different agents telling you two different things."

The issue has ruffled enough feathers that The Recording Academy and the American Federation of Musicians have taken it to Congress. The Senate version of the FAA Air Transportation Modernization and Safety Improvement Act, S. 223, includes language that sets a national policy for musical instruments carried onboard airplanes. A House version of the bill does not address musicians' needs.

S. 223 was an issue lobbied on at April's GRAMMYs on the Hill Advocacy Day, the music industry's only annual music lobby day. The goal is to ensure the Senate bill's musician-friendly language survives conference committee and makes it into the final legislation.

"We need a consistent policy, not airline by airline [or] gate by gate," says Daryl Friedman, The Recording Academy's Chief Advocacy & Industry Relations Officer. "Right now musicians are faced with the choice of checking their instruments or buying a ticket for them — and even that is airline by airline."

Cellist Matt Walker learned that the hard way when his chamber ensemble traveled from Nashville to St. Paul, Minn., last November. Despite purchasing a ticket for his cello, and repeated assurances by the airline that a ticketed instrument posed no problem, a flight attendant still demanded Walker's cello be placed in the cargo hold.

Walker had no choice but to relinquish his cello and hope for the best. But airline employees failed to properly tag the instrument, and upon arriving in St. Paul it was left on the tarmac in 30-degree temperatures for more than half an hour.

"These things are not put together with screws and bolts, it's just wood and glue," Walker says of his cello. "You don't want to be looking at your cello sitting out on the tarmac in 30-degree weather."

Bluegrass musician Del McCoury found himself in a similar predicament last year when his prized 1957 Martin guitar was broken in airline transit, despite its fiberglass case.

"The thing is, the airline doesn't [care] about your instrument, they just don't," says Clark. "I've watched them through the window throwing guitars onto the belt. Not long ago they left ours out in freezing rain, just sitting on the tarmac. We had to watch while the guitars were getting rained on. You know, these are like $4,000–$5,000 instruments."

Los Angeles-based composer/musician Brian Tyler "cuts out the middleman" and ships his instruments ahead when traveling.

"I cut out the airline as much as possible," says Tyler. "I find the shipping companies are pretty careful with stuff. Their whole company relies on the fact that stuff has to get delivered safely."

Unfortunately, even employing due diligence offers no guarantees.

"You get a good flight case, you do all the right things, you hope for the best, but you can never absolutely count on it being there when you fly," says veteran artist manager Monty Hitchcock Jr.

Given these potential pitfalls, many musicians avoid flying completely. If a show is less than a 15-hour drive away, Clark takes a tour bus. Likewise, Walker will drive or, as on a recent trip to the Cortona Sessions in Cortona, Italy, use a rented instrument when he arrives. Playing an unfamiliar instrument is not ideal, "but it was the compromise I had to make, because I wasn't about to put myself through that ordeal again," he says.

Singer/songwriter Dylan LeBlanc, who is one of Hitchcock's clients, recently had his guitar destroyed en route to London for a European tour because a flight attendant wouldn't allow the instrument to be treated as a carry-on. The guitar arrived crushed, and LeBlanc had to tour with a replacement provided by Gibson. While he was grateful, the new instrument just wasn't the same.

"He said it was like wearing someone else's underwear," Hitchock recalls.

That's why The Recording Academy and AFM are working for a more permanent, legislative solution. Clark says a consistent airline policy would be a huge help.

"It would alleviate the stress," says Clark. "I just hope it doesn't take 10 years to get passed."

(Lisa Zhito is a Nashville-based writer covering country and contemporary Christian music.)