Photo: Jason Davis/Getty Images for ACM
news
GRAMMY Museum Announces All Time Low, Echosmith & The War And Treaty As Guests For 2021 Virtual GRAMMY Camp
The 81 talented high school students from 67 U.S. cities who have been selected to participate in GRAMMY Camp have also been revealed
GRAMMY Museum
/
Jun 10, 2021 - 10:32 pm
The GRAMMY Museum revealed 81 talented high school students from 67 U.S. cities have been selected as participants in the 17th annual GRAMMY Camp. They also announced All Time Low, Echosmith and The War And Treaty as this year's guest artists; they will discuss their career paths and help students prepare for the music industry. The signature music industry camp for U.S. high school students will be held virtually from Tues., July 20 to Sat., July 24.
"GRAMMY Camp is a prime example of the GRAMMY Museum's mission and education initiatives," said Michael Sticka, President of the GRAMMY Museum. "While the program will be a virtual experience again this year, it remains one of the most immersive summer camps for high school students interested in a career in music and continues to give young people the opportunity to study with music industry professionals, resulting in a genuine learning experience about life in the music industry."
This GRAMMY In The Schools music education program is presented by the GRAMMY Museum. Additional support is provided by the Bruno Mars Scholarship Fund, Chuck Lorre Family Foundation, Ella Fitzgerald Charitable Foundation, Pacific Bridge Arts Foundation, and the Recording Academy.
GRAMMY Camp has historically taken place in Los Angeles as a five-day summer music experience. 2020 was the first year it was held virtually and this year, with safety top of mind, it will continue, a virtual interactive experience via digital conferencing.
Focusing on all aspects of commercial music, this unique opportunity provides instruction by industry professionals in an immersive, creative online environment. The program features seven music career tracks: Audio Engineering, Electronic Music Production, Music Business, Music Journalism, Songwriting, Vocal Performance, and Instrumental Performance. All tracks culminate in virtual media projects, recordings and/or performances.
Applications for GRAMMY Camp 2022 will be available online in August at www.grammyintheschools.com.
You can find more info, including the students' names here.
GRAMMY Museum Announces 219 Quarterfinalists For The 2022 Music Educator Award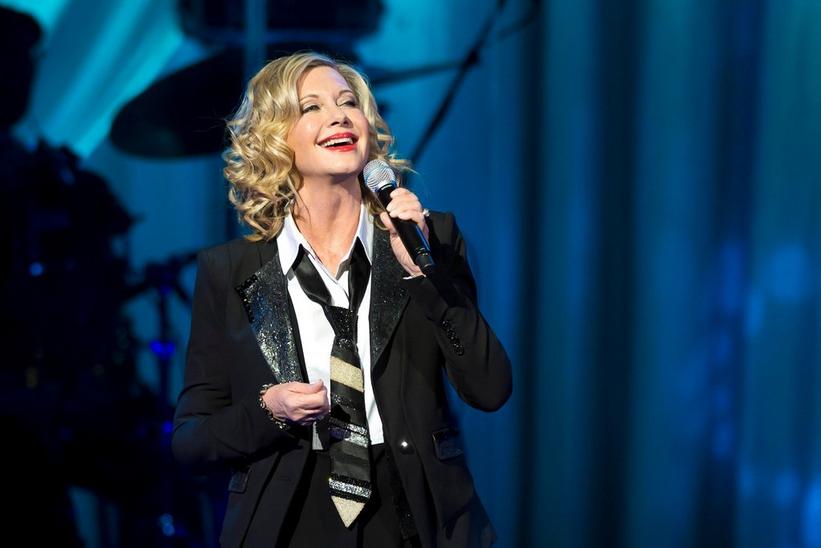 Olivia Newton-John performs at London's Royal Albert Hall in March 2013.
Photo: Neil Lupin/Redferns via Getty Images
feature
Celebrating Olivia Newton-John, "A Beloved Artist And An Inspiration To Many"
Dame Olivia Newton-John passed away at 73 on Aug. 8. GRAMMY.com commemorates her legacy as an '80s pop icon and an adored movie star.
GRAMMYs
/
Aug 10, 2022 - 03:19 pm
"Very often the things that you're most afraid of are the things that you really need to just go for," Dame Olivia Newton-John said in a 2021 interview with Today. "It's one of my most successful records, and I never would've dreamt that could've happened."
She was referring to the tremendous success of "Physical," the blockbuster song that made her one of the biggest pop stars of her time and won a GRAMMY for Video of the Year in 1982. 
"Today the lyrics are like a lullaby, don't you reckon? But in those days…," the singer lightheartedly explained of the sexually charged sentiment of the track. "I remember listening to it and going, 'That's a really great song,' and didn't really tune in to what it was about. And then when I recorded it, I started to panic, and I called my manager and said, 'I think I've gone too far with this song. It's just too much.' And he said, 'Well, it's too late love, it's taken off everywhere.'"
Then, a plan was hatched: If a video was released depicting Newton-John exercising, then the lyrics could be interpreted in a more G-rated fashion. The scheme worked, and "Physical" shot to No. 1 on the Billboard Hot 100. It stayed there for 10 weeks, making it the single the biggest hit of the 1980s.
But the success of "Physical" was only one impressive chapter of a generation-spanning career, cut short on Aug. 8 when the superstar died at 73 in California. "Olivia has been a symbol of triumphs and hope for over 30 years sharing her journey with breast cancer," a statement from her husband, John Easterling, read.
For Newton-John, the numbers speak for themselves: 5 No. 1 hits, 14 gold albums and sales north of 100 million copies. What's more, Olivia Newton-John won four GRAMMYs  and received 12 GRAMMY nominations overall. (In addition to "Physical," she took home trophies for Record of the Year and Best Pop Vocal Performance, Female for "I Honestly Love You" in 1975, and Best Country Vocal Performance, Female for "Let Me Be There" in 1974.)
In her wake, Newton-John leaves behind a world of admirers inspired by her fearlessness, talent and longevity. "Since I was 10 years old, I have loved and looked up to Olivia Newton-John. And, I always will," the singer Kylie Minogue wrote on Twitter. Mariah Carey — who was also influenced by Newton-John as a little girl — remembered getting the chance to perform with the star in Australia, calling her "one of the kindest, most generous and lovely people I've ever met."  
"Olivia Newton-John was a beloved artist and an inspiration to many," Harvey Mason jr., CEO of the Recording Academy, said in a statement. "Her music both on and off the screen will be forever cherished by our community. She will be missed dearly."
Elton John shared a similar sentiment, calling Newton-John "a beautiful voice and a warm and loving friend," while her Grease co-star John Travolta gushed, "Your impact was incredible." Singer Dionne Warwick said Newton-John simply was "One of the nicest people I had the pleasure of recording and performing with."
In fact, Warwick served as an early inspiration for Newton-John, who cited her along with singers Joan Baez and Nina Simone as a few of the vocal powerhouses she looked up to as a child herself. But while the Britain-born, Australia-raised singer knew she had a passion for performing, she initially did not pursue it professionally. 
"I don't know if wanting to be a performer was a conscious thing," Newton-John explained on 'The Rosie O'Donnell Show' in 1998. "But [as a child] I was always dressing up, and doing shows, and singing and writing songs and poetry all the time… I loved to sing."
A turning point came when she was hanging out in her brother-in-law's coffee shop. "I'd just sit there next to the guy who was singing on stage," she recalled to O'Donnell. "He invited me up one night and I started singing along with him and it kind of went from there." 
She decided to enter a singing contest in her native Australia at just 15 years old, belting out the Broadway classic "Everything's Coming Up Roses" — a performance that helped her not only win the competition, but seal her superstar fate.
Initially, Newton-John cemented an image as a sweet young singer with country twang, making her American TV debut on 'The Dean Martin Show' in 1972. Throughout the '70s, she released hit after hit, many of them heartfelt and melancholy ballads, including 1974's GRAMMY-winning "I Honestly Love You," and 1975's GRAMMY-nominated "Have You Never Been Mellow," all sung with a purity that embodied both her voice and image.
It was an inherent innocence that famed producer Alan Carr noticed. In the late '70s, Carr was sitting on the rights for a long-gestating '50s-set musical, originally intending to cast Elvis Presley and Ann-Margret. At the time, Newton-John had minimal movie-star aspirations, telling the New York Times in 1978, "I wasn't desperately looking for a movie and always felt when things are right they will happen. I'm a fatalist so I just sit back and wait." 
But once Carr met Newton-John at a dinner party thrown by the singer Helen Reddy (of "I Am Woman" fame), he noticed her inherent it-factor, telling the NYT that he was "knocked out" by his then-28 year-old dinner party companion. "I told her immediately she was everything a movie star should be." 
The movie Carr cast Newton-John in was, of course, Grease. In 1978, it became the highest-grossing musical-film ever at the time, and the second-best selling album of the year. The soundtrack was nominated for a GRAMMY for Album of the Year in 1979, with Newton-John's ballad "Hopelessly Devoted to You" also scoring a GRAMMY nomination for Best Pop Vocal Performance, Female (it also received an Oscar nomination for Best Original Song).
But no matter how massive her movie stardom — whether in Grease or the 1980 cult-fantasy film Xanadu — Newton-John never let her Hollywood success overtake her recording career. Though her onscreen roles did help usher in a new image: In a few short years, she went from playing the innocent '50s schoolgirl Sandy to a sultry pop star in the form of "Physical," a groundbreaking song in both the nature of its salacious lyrics and trailblazing music video (which would become a hallmark of her fame in the 1980s). 
Along the way, Newton-John also transformed into the confident performer she dreamed of being when she was a child. "In the old days, I was just too nervous to have a good time. It may not have shown, but leading up to when I went out on stage, it was always very nerve-wracking," she told Entertainment Weekly in 2008. "Now I really enjoy it. I guess [that's the result of] experience and aging. Nothing much more can happen, so this one's gonna have fun! Let go, right? Let go and enjoy yourself."
Newton-John released 26 albums throughout her five-decade run, releasing her final solo LP in 2008 and three collaborative projects in the 2010s: Christmas albums with Travolta and Australian star John Farnham in 2012 and 2016, respectively, and an uplifting project with Beth Nielsen Chapman and Amy Sky in 2016. 
In later years, Newton-John would become a passionate advocate for cancer awareness and research, as she battled the disease on numerous occasions since 1992. She also launched her own successful charity, the Olivia Newton-John Foundation Fund.
Above all of her career achievements, it was her artistry as a singer that she held in the highest regard. "I [consider myself] a singer who acts," she said in 2015. "I just enjoy it. Singing is a part of me. Music is a part of who I am. I can't do this forever, so I am enjoying every minute that I can still do it."
Joni Mitchell's Performance At Newport Folk 2022 Was Monumental. But Let's Not Forget Paul Simon Singing "The Sound of Silence."
The Linda Lindas perform at Outside Lands on Saturday.
list
Relive The Music, Fashion & Excitement Of Outside Lands 2022 In This Photo Gallery
Experience a taste of Outside Lands 2022 with this photo gallery and get lost in the musical woods of Golden Gate Park.
GRAMMYs
/
Aug 9, 2022 - 07:46 pm
Over 200,000 people attended the annual Outside Lands music and arts festival in San Francisco's Golden Gate Park Aug. 5-7. Over three days and on six stages, attendees — many of whom donned '90s and early aughts-inspired attire or their colorful festival best — were treated to a wide variety of dance music, rap, rock and indie acts.

The festival featured headliners SZA, Green Day, Post Malone and Kali Uchis, in addition to dozens of DJs, artists and bands. In addition to music, Outside Lands offered extensive food and drink options (a nod to San Francisco's wide-ranging culinary scene), as well as a cannabis marketplace and consumption area. 

In the below photo gallery, revisit Outside Lands 2022 if you were there — and if you weren't, enjoy the sights of San Francisco and keep your ear to the ground for next year's lineup.
10 Moments From Outside Lands 2022: Kim Petras Covers Kate Bush, Larry June Gets Healthy & An Illegal Afterparty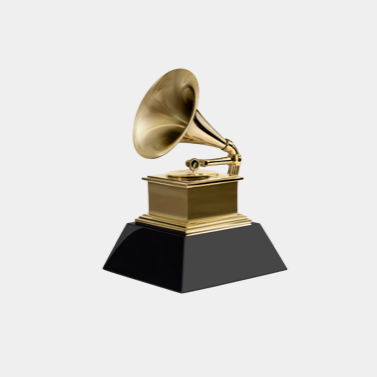 Get notified of exciting GRAMMY Award news and upcoming events!
Be the first to find out about GRAMMY nominees, winners, important news, and events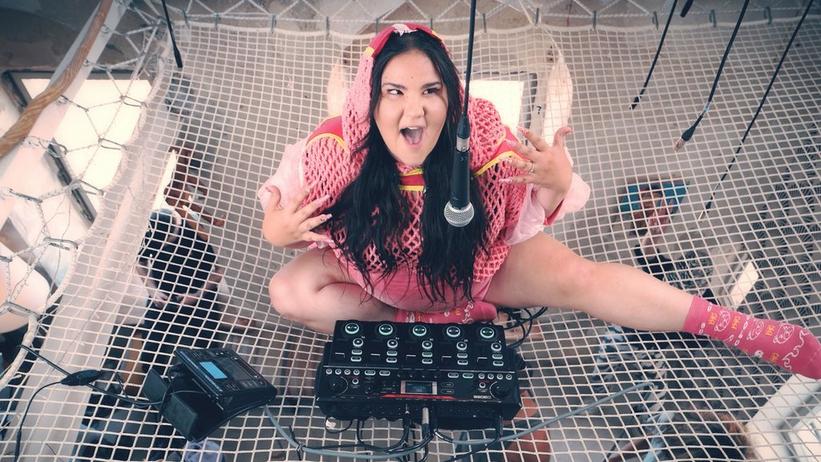 video
ReImagined At Home: Netta Gives MC Hammer's '90s Classic "U Can't Touch This" A Modern-Day Makeover
MC Hammer's GRAMMY-winning hit "U Can't Touch This" gets a playful update in this imaginative homage from pop singer/songwriter Netta.
GRAMMYs
/
Aug 9, 2022 - 05:03 pm
Born in January 1993, singer/songwriter and looping artist Netta wasn't even alive when MC Hammer released his classic "U Can't Touch This" in 1990.
But in this episode of ReImagined at Home, Netta puts her signature stamp on a cover performance of "U Can't Touch This," paying homage to the original with an equally joyful — and colorfully revamped — rendition that's brimming with her own infectious personality. 
Atop a bed made of netting, Netta sits suspended some 10 or 15 feet in the air, her microphone suspended from the ceiling and BOSS tabletop looper at her feet. With a big smile on her face, she adds layer after layer of melody and harmony to create a lush, danceable and modern track that's still recognizable as "U Can't Touch This."
Toward the tail end of her performance, Netta also tips her hat to another aspect of the song's history, singing "She's a very kinky girl" over the beat. That's a line from Rick James' "Super Freak," which is prominently sampled in MC Hammer's original recording of "U Can't Touch This." (When "U Can't Touch This" won the GRAMMY for Best Rhythm & Blues Song in 1991, both MC Hammer and James took home trophies. The song also won Best Solo Rap Performance.)
As a star who first rose to fame when she won the Eurovision Song Contest 2018 — repping her home country of Israel — Netta is no stranger to cover performances. During her stint on HaKokhav HaBa, Israel's televised national selection for the Eurovision Song Contest, she won fans over with cover performances of artists like Kesha, the Spice Girls and David Guetta.
Since winning the big contest with her own original song, "Toy," Netta has been steadily mounting her personality-packed, harmony-laden, signature brand of electropop. She'll continue to build that vision with her next song, "Playground Politica," set for release on August 31. 
In the meantime, press play on the video above to watch Netta's spin on "U Can't Touch This," and keep checking back to GRAMMY.com for more episodes of ReImagined at Home. 
Obsessed With Beyoncé's 'Renaissance'? Keep The Dance Party Going With Albums From Frankie Knuckles, Big Freedia & More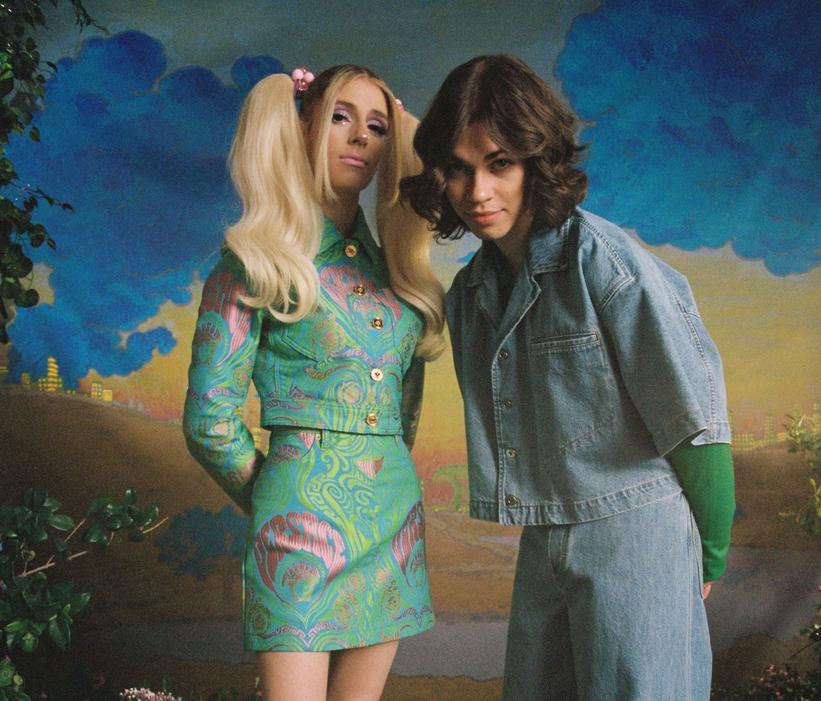 DOMi & JD Beck
Photo: Tehillah De Castro
feature
Meet DOMi & JD Beck, The First Signees To Anderson .Paak's New Label, APESHIT
The first musicians to sign to Anderson .Paak's new label are taking both the jazz and hip-hop worlds by storm with their stylistic diversity. At 22 and 19, they're also among a new generation of jazz lovers.
GRAMMYs
/
Aug 9, 2022 - 04:09 pm
The Jazz Age is almost a century gone, yet a new generation of jazz virtuosos are proving that the genre is as relevant as ever.
DOMi & JD BECK's debut album, NOT TiGHT, is a rapid fire coalescence of keys and drums that is both studied and incredibly contemporary. At 22 and 19, respectively, Domitille Degalle (keys) and Beck (drums) are bringing a distinct Gen Z attitude and awareness into the world of jazz and its environs. 
"We just do what we do and we have fun doing it," the band tells GRAMMY.com via email. 
The two have been playing together since 2018. In that time, they've served as a backing band for Thundercat (with an occasional guest appearance from Ariana Grande) and have performed on sessions for celebrated instrument manufacturers like Nord and Zildjian. Now, Domi and Beck are the first signees to Anderson .Paak's new label, APESHIT, an imprint of the paragon jazz outfit Blue Note.
Such endorsements demonstrate the duo's stylistic diversity — an uncanny ability to hop between J Dilla-esque grooves (Beck spent many years practicing Dilla beats) and bebop-velocity runs at unconventional meters like 7/8, even when vocalists like Mac Demarco and .Paak are singing.
Reaching this adept point took a journey for Domi and Beck, both individually and side-by-side. That journey began for both at a very young age.
Domi was born in Metz, France and by age five was studying music at Conservatoire Régional du Grand Nancy. She then went on to Conservatoire de Paris followed by Berklee College of Music in Boston where she graduated in 2020. Domi first began playing drums at the age 2 before switching to keys at 3 years old.
"I would love to be crazy on drums. But I guess I don't need to anymore, since I have JD!" she tells GRAMMY.com.
Beck also started lessons around the age of five, enrolling in various music programs throughout his preteen years around his hometown of Dallas. By 10, Beck was playing with Cleon Edwards of Erykah Badu's band, and Robert "Sput" Searight of Snarky Puppy was his mentor.
Around the same time, Searight discovered Domi via social media videos filmed by her peers at Berklee (some of which now have hundreds of thousands of views). In 2018, Searight invited her and Beck to play a jam session at the NAMM show in Anaheim. 
The musical bond was there from the start, and soon after Domi joined Beck in Dallas to play Badu's birthday followed by a few days of jamming. Of course, those jams were posted to Instagram, and with their sudden and massive increase in followers (one of which was Anderson .Paak) they became DOMi & JD Beck.
But grabbing and keeping the internet's attention in the present era requires more than sheer talent. That's where their short and sometimes vulgar meme-ready sense of humor comes in, and it touches everything from their social media to their website. 
Each song from NOT TiGHT has its own post on Instagram with a visual animation from their whimsically colored photoshoot, and within each caption lives some dank-meme content. In the post for track 14, entitled "SNiFF," they share that the original title was "u can sniff my butt." The post for "TAKE A CHANCE" with .Paak only gets the caption "bunch of s—."
Domi and Beck's website expands upon this jejune approach with a narrative that is equal parts confusing, intriguing and hilarious. 
Apparently, Domi is a saxophone prodigy and the only living theoretical physicist. Beck is a sheep investigator who has devoted his life to smooth jazz, and together they hosted bodybuilding masterclasses on TikTok back in 2018. 
It's not difficult to discern the intentional inaccuracies among these statements, but every word is authentic to Domi and Beck's uproarious give-and-take.  
"Most music isn't about music anymore. It's just used as a tool for money and selling bulls—. Hopefully we can help change that," the band says. "It's also fun reading all the social media debates arguing into which genre or style we should be categorized! It's very entertaining."
If people are arguing about their music on social media, the internet generation is clearly on board. The album feeds those genre-debates with its wide-ranging aural palette. 
Much of NOT TiGHT is pure instrumentalism, demonstrating the high-speed chemistry that Domi and Beck have shared for years. On "SPACE MOUNTAiN," it feels as if the two are trying to literally trade off sixteenth-note hits of drums and and keys. It's a classic call-and-response format, performed at the fastest and most micro level possible.
With .Paak and Blue Note on their team, Domi and Beck also enjoy collaborators such as jazz legend Herbie Hancock — a standout entry whose 60-year age difference is inconsequential on "MOON." Domi clearly doesn't mind passing off some piano-time to Hancock, and the three maintain an uptempo barrage of rhythms and beats that will have jazz students and veterans  transcribing for years to come.
The elevated status of their guest artists doesn't prevent a musical equilibrium from taking form;  the features evoke the feeling of a hang. "Just vibes" as people their age might say on social media.
Rather, Domi and Beck create space for the vocalists, using their experience serving as a rhythm section for Thundercat to implement restraint without sacrificing sophistication. While Snoop Dogg and Busta Rhymes harbor completely different styles of flow, they align on "PiLOT." The veterans  take direction from Domi and Beck, providing their lyrical input to the duo's sonic vision.
That dynamic shifts slightly when it's .Paak's turn to sing and rap. In those moments it feels more like .Paak is a member of the group as opposed to a featured artist, which makes sense given the hands-on approach he's taken with Domi, Beck and NOT TiGHT.
 .Paak directed the music video for "TAKE A CHANCE", which the three of them performed live together on "Jimmy Kimmel." .Paak also gave them songwriting credits on the roll-bounce funk tune "Skate" for his GRAMMY-winning project with Bruno Mars, Silk Sonic, the bones of which were an instrumental from Domi and Beck.
"He really believes in us, which is the coolest s— ever," Beck told Okayplayer in August of 2022.
Domi and Beck first met .Paak (whom they refer to as "Andy") in 2019 when they were playing a gig as a part of Thundercat's band in New Orleans. The three of them remained connected and before long they were working together on NOT TiGHT.
Throughout the process working with .Paak, Domi and Beck never felt discouraged from being authentic in their music and personalities.
"We never dealt with pressure from Andy or the label," they say. "The only pressure we really dealt with was fans always commenting and messaging us, 'Release the album or I will come to your house and murder your family,' but that motivated us to work as much as possible and stay on track."
One hundred years after the Jazz Age the passion for this music remains. Death threats over social media may be Gen Z's way of expressing it, but  Domi and Beck know the best way to respond is to give even more authentic love to the music:
"We'll always try to write the best song that we possibly can. If it's going to be impossible to play live, well,s—; we'll try."
10 Must-Hear New Albums In August 2022: Demi Lovato, TWICE, Calvin Harris, YoungBoy Never Broke Again & More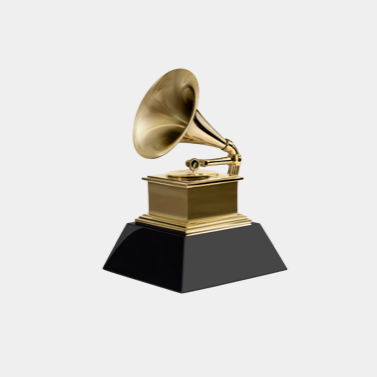 Get notified of exciting GRAMMY Award news and upcoming events!
Be the first to find out about GRAMMY nominees, winners, important news, and events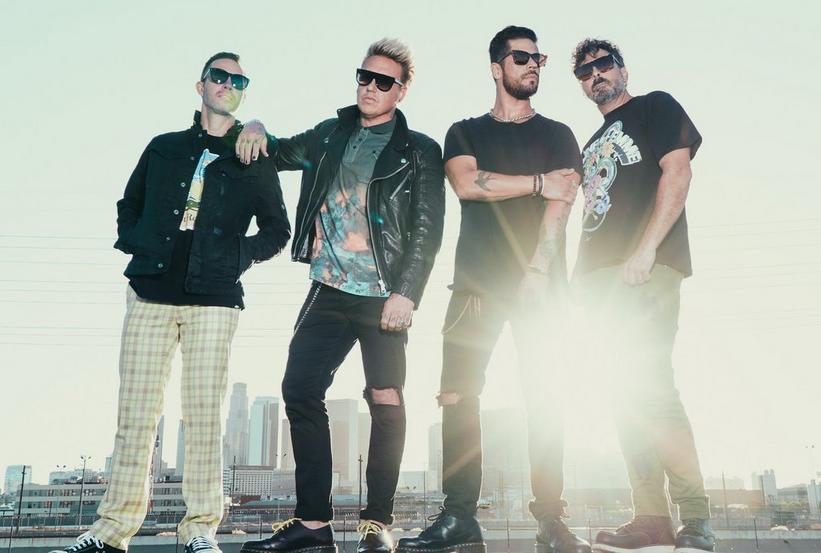 Papa Roach (L-R: Jerry Horton, Jacoby Shaddix, Tobin Esperance and Tony Palermo)
interview
How Papa Roach Frontman Jacoby Shaddix Embraced Forgiveness And Perspective To Fuel The Band's Music
As Papa Roach embarks on a co-headlining arena tour with Falling In Reverse, frontman Jacoby Shaddix opens up about the healing and rekindled relationships that have helped him — and his band — see continued success 25 years in.
GRAMMYs
/
Aug 9, 2022 - 03:45 pm
"It's funny," muses Papa Roach frontman Jacoby Shaddix. "I'll be out and about sometimes and people are like, 'Oh, you're still doing this?' I'm like, 'We're about to play in front of 7,000 people tonight. So yeah, I'm still doing this, bro.'"
Papa Roach is one of those bands that might not chart very high on the Billboard Top 200 these days, but that hasn't slowed them down. And frankly, having notched 23 Top 10s and 7 No. 1s on Billboard's Mainstream Rock Airplay chart over their 25-year recording career — including "Kill The Noise," which just topped the chart last year — they have proven to be rock mainstays. 
That's further exemplified by their high-energy shows. At 46 years old, Shaddix runs on more adrenaline than many singers half his age. And as he reminds GRAMMY.com, the group routinely plays to thousands of people per night, like on the current Rockzilla tour with co-headliners Falling In Reverse. In terms of touring, Papa Roach is arguably bigger now than they ever have been.
Perhaps that's because Shaddix and his bandmates (bassist Tobin Esperance, guitarist Jerry Horton and drummer Tony Palermo) have always ensured that their music is as raw and real as rock can get — telling tales of emotional turmoil, hope, redemption, and moving forward. That's exactly what's showcased on the group's latest album, Ego Trip. 
Possibly their most musically diverse album yet, the band's 11th LP — but first on their own label, New Noize — finds the group churning hip-hop, alt-pop, and '90s rock influences into their guitar-driven crunch. Fueled by hard-driving riffs and Shaddix's confessional and motivational lyrics, the songs rage, empower, muse, and sometimes even soothe. "Swerve" (with Sueco and FEVER 333) admittedly veers into an "F the haters" rant that Shaddix admits is immature, but "was a little breath of fresh air in the process of making an album that was so deep." 
One thing is for sure: The band's passion to make music that emotionally connects with their fans has not ebbed over time.  
Just after the Rockzilla tour kicked off, Shaddix sat down for a video chat with GRAMMY.com to discuss musical diversity, personal growth, and how life as a father has greatly altered his perspective on life.
These days it seems there are three different Papa Roaches — the hip-hop group, the alt-rock/alt-pop band, and the hard rockers. Will the real Papa Roach please stand up?
I wouldn't say [we have an] identity crisis, we just have these different itches that we scratch. I've always looked up to bands like Faith No More or Queen that really go all over the place with their music. We don't sound anything like those bands, but that path is the one that we're taking where we keep evolving, trying new things, and also finding ways to hybrid all those styles together. Some songs, we're able to mesh all those pieces together, and some songs are a bit more straight-ahead rock.
A lot of your personal lyrics in the past were about "I," and it feels like more recent ones include more about "we" or "you," such as the new "Cut The Line." Do you feel like a mentor or father figure to some of your younger fans?
I've experienced a lot of personal growth over the last 10 or 15 years and really taking accountability for my actions in my life and my lifestyle. Finally putting the bottle down 10 years ago was game-changing for me. 
As I've grown, as a father — I got three kids, and I've raised these boys up — it definitely changes my perspective on how I approach the mic, how I interact with fans, how I am on stage, who I am on a daily basis. It has evolved into a bit more of a mature me, but I still like to cut it up. Because when you're in rock and roll, you're forever young. But I feel like there is a certain level of responsibility that comes along with this thing now. 
It wasn't necessarily the goal, but now that I'm here — and I understand how influential pop culture can be, how influential media can be, how influential music can be — I act accordingly. I want to have a positive impact. The goal for me, if I can distill it down, is not to be iconic or legendary. It is to be inspirational. That's it.
Congratulations on a decade of sobriety.
Yeah, man. I'm stoked, dude. It's a way of life for me.
Was it tough during the pandemic?
You know, I fell off. I was smoking some weed for a while during the pandemic, and I had to clean that up. But I didn't pick the bottle up. I've been cleaned up again for quite some time. 
I will say that in the pandemic I got super fit. And then I got depressed and I got chunky again. Then I got fit again. Then I got a little chunky again. That's how long I was away from the road. I'm trying to take care of my physical fitness, because I'm out here on the road and I got a show to put on — and we're slaying it right now.
"No Apologies" is about forgiving your father for abandoning your family when you were young. He struggled with his own substance abuse problems. What age did you reconnect with him? And have you formed a relationship with him since then?
He left when I was 8, and I saw him one time until I was 22 years old. I finally searched him out when I was 22, and I found that I had two half-sisters. My dad was a war veteran. He came from a broken home himself, and abusive. His life was hell, to be completely honest. He was drafted and went to Vietnam. It just really destroyed my father, and he had demons from that. He really found some peace, I guess — maybe not even peace — in drugs and alcohol. So he continued with that for a lot of years. 
He's still alive. I check in with him every once in a while just to say hey, but recently it's getting to that age where it's like, every time I get a call from one of my sisters, I'm always like, "Is this the call? Your dad's passed." Fortunately, that hasn't happened. 
So I wanted to tell him, "Hey, old man, water under the bridge. I love you, dude, I understand. I understand why you are the way you are. And I hold no grudge, because I've been through my own s— and dealt with my own stuff. Life's too short to carry this thing to the grave." You know, I don't want to be at my father's funeral saying, "I wish I would have told him. I wish I would have cleared the air with him."
I think being a father myself has really softened my heart, because life's too short. I love that old man regardless, and he is where I get a lot of my personality from. I was around him till I was 8 years old, so that's a lot of formative years. There's a lot of Rico Shaddix in me. There's a line in the song: "I can see the you in me and I see double." It's because there's so many personality traits that he and I share, good and bad. 
I wanted him to know that there's no need to say sorry about what went down. Please don't let that be a weight that just keeps dragging you down — because he's got enough demons in his life.
Ego Trip contains the band's first acoustic ballad, "Leave A Light On." Why did you decide to release one of those 11 albums in?
I just felt like, for how dynamic the range of music is on this album, we had to go all the way. We felt like it was time to do something that's straight acoustic, because every time we do some type of acoustic performance, our fans always love it. 
We love stripping down these songs to their purest form. A bunch of things we write start on an acoustic guitar. We're sitting in the room riffing and working on melodies. It's either acoustic guitar or piano, and this one started on the guitar and piano and stayed there. 
Lyrically, it was the right song to do. It's super emotional. I wrote this for my kids as a reminder that as they venture out as young men into this world — and they give themselves to this world, or they get caught up in the drama of this world or their own troubles or struggles — I just need them to know I'm here, no matter what. Never be afraid to come and sit with me and be open and honest. 
I've built a relationship like that with my boys intentionally, so my kids come to me and talk to me about their feelings. I had that from my mother, but I didn't have that from my father, so I just wanted to write a song about that story.
It seems like you also rekindled your relationship with your original drummer, Dave Buckner, as he took part in a celebration of the 20th anniversary of your album Infest two years ago. Had you guys been in touch at all since he departed? Was that the first time you had reunited?
Eight years ago we really started to make a connection, and slowly but surely, these walls have been breaking down. We've become really good, close friends again. We chat regularly. When we got done with the record, I sent him the album. He's a sounding board sometimes. 
I'm grateful that we've been able to build up a friendship again, because it was tough, man. I was hurt and he was hurt. We were all hurt. But it's crazy how life changes and evolves. Time can heal some wounds and forgiveness can heal some wounds — just letting the past be the past and move on. So I'm stoked that Dave is part of my life again.
I've got to tell you this conversation we had a few years ago. It was really healing for the both of us. I've been out here touring for years. I've missed a lot of stuff with my family and my kids. I would quietly follow him on social media, watch his relationship with his son, and watch all these moments that they're sharing. 
He said to me, "Man, it's been kind of tough to sit on the sidelines and watch you guys crush it, but I know that my life where it is now is where I belong. My life is meant to be this way." And I'm like, "It's trippy, because I've sat over here admiring what a beautiful life you've built and this family you've built. This relationship with your son that you've built, and you've been able to enjoy those moments." 
It was a pretty cool experience for both of us to hear we're quietly admiring each other's lives from the sidelines for a while. To be able to get that out across to each other is healing, man.
What is the most personal song on the new album for you?
They're all very personal, but one that I can really relate to and helps keep me grounded is "Ego Trip." It's a story of coming from this old version of myself into this new version of myself, and the realization that I gotta remind myself sometimes to never get high on my own supply. Don't believe your own hype. I used to for so long, and it would just get me in trouble. 
It's a good reminder [that] the ego must be smashed for me to progress and evolve as a man — as a husband, as a father, as a frontman, as a rock star. It sounds counterproductive to being a rock star. But you see all these VH1 documentaries from back in the day when all these dudes were just chasing the dragon. It never ends well. People go down in flames. I got a different story to tell.
"Getting high on your supply" is also a drug metaphor, right?
Absolutely. [Laughs.]
Was it fun doing the "Feel Like Home" video two years back with your and all your bandmates' kids?
These kids wear me out, but they keep me young. My little guy Brixton keeps me on my toes. "Dad, can we go to the skatepark?" "I'd rather just be sitting around on my ass right now, but alright, let's go to the skate park." 
They're definitely a light in my life. I honor and cherish my boys, and I'm so grateful I got the relationship that I do have with them. It's a good one. 
Sometimes I get bummed out. I talked to my older sons when they were probably 14 or 15. I asked them point blank, "Do you resent me for being gone all the time? And not always being here for your birthdays or important things in your lives?" They both looked at me and they're like, "No, we don't resent you, we just get sad sometimes. It makes us sad that you can't be here. But it's something that we can get through, Dad. We get it, we understand it. It's tough on us sometimes." 
That was a good conversation to have, because I didn't want my kids to be resenting me for this career I've had. I think my experience as a kid has really made me a bit more mindful of those scenarios. Plus, I know some other people that are children of rock stars and they have terrible, terrible relationships with their parents. I don't want to have that. That's what I'm going for.
Remembering Chester Bennington, Five Years Later: How The Linkin Park Singer Influenced Rock & A Generation Of Artists