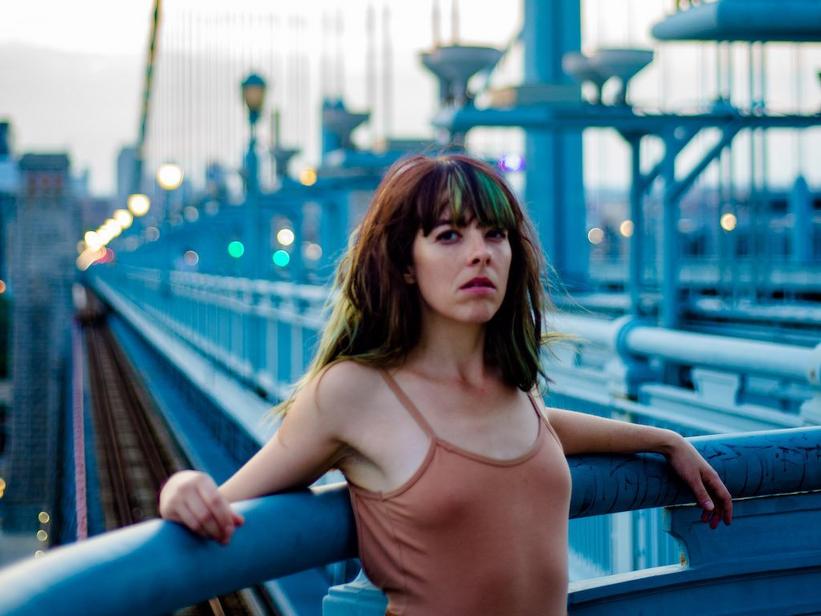 news
Frances Quinlan On Her New Album 'Likewise,' Love Of Visual Art And Learning To Speak Her Mind
The Hop Along frontwoman discusses her debut solo album, professional jealousy and the loaded meaning behind the word "likewise"
GRAMMYs
/
Feb 1, 2020 - 02:41 am
Frances Quinlan is shocked. The singer-songwriter was attempting to expound on an answer, thoughtfully tackling the idea of solitary art, when nature intervened in the form of a particularly aggressive muskrat, springing into action outside of the Milwaukee Art Museum.
"He just tackled a duck and went for his throat!" she yelps. "I'm surprised he could take her down!"
"Animal Kingdom" exploits may be one of the few times Quinlan hasn't offered eloquent commentary on an event or emotion. (Then again, maybe "wow" is the best summation of National Geographic action). As the frontwoman for Hop Along, she's spent the last decade crafting chamber folk mediations on death, abuse and the pricklier side of love.
It's a similar emotional quagmire fans will recognize in Likewise, Quinlan's newly released debut solo album. Likewise, out today (Jan. 31) on Saddle Creek Records, is a folk-fueled study in emotional details: a haunted dream, a bug in a woman's brain and meaningful notes found in a library book. ("Somebody wrote 'tender' in the novel's margins/As if to remind about a precious force," she sings on album track "Your Reply.") It's also an accurate depiction of her complex, thoughtful and often funny internal monologue.
Following the release of Likewise, Quinlan spoke with the Recording Academy about professional jealously, business cards and learning to speak her mind.
In honor of the fact that you're calling from a museum, when did your love of visual art begin?
I started out painting when I was very young. My mom actually really encouraged it. She hasn't really done it for a few decades, but she made kind of amazing etchings and was the first person to take me seriously as a visual artist, which is a wonderful, wonderful thing for a child—just adults in general that see potential. Especially because it's not like I was all that good when I was little. But my mom saw, and a few teachers as well saw, that I really liked doing it, and just encouraged me quite a lot.
I'm still working on it, honestly. I just went through the museum looking at a kind of painters, and I have this really terrible tendency to calculate the age of a person when they make their work, mostly to know that there's still time.
I tend to go the other way and get jealous of people younger than me who have accomplished great things.
I do both. I look at age and go, "Man, they were 23 when they did that, holy cow." But at the same time that I look and see like how they were 56 when they did this. That's great. I mean, there's no formula. That's the great and daunting thing about it—there's just no way that you have to do anything, and certainly no age either.
Read: Beach Slang's James Alex On The Albums That Made Him
Do you see the connection between visual arts and music in your life?
I do think there's a connection between the two. I'm not sure. I'd have to think more about that, but they certainly fulfill different aspects of what I need spiritually.
When did you get to the point when you felt comfortable being like, "Hey guys, here I am?" and writing songs that are so open and honest?
I would say that in life, that's going to be a work in progress. I think it's not for me to say I have it figured out. It's a big, big moment to really accept yourself fully and accept however people decide to define you. I definitely think that's a challenge and to let go of how people define you. There's certainly people that have made their decision about who I am. And I understand the lack of control. That's someone else's emotions. They're allowed to have them.
This solo album is super interesting to me, especially hearing that you recorded it in pieces. Was there a moment when you stood back and saw the light narrative thread going through these songs?
I started to see a little bit of a thread once I was in the middle of recording. It just kind of occurred to me that these songs all seem to be dialogue in a way. I mean, not all of them, but that does come up a number of times.
As you've gotten older, have you found that it's sort of easier to have honest dialogue with the people you care about?
No, it's not easier. Not for me, anyway. The only thing that I find is that I am getting a little better at it. Uhh, I don't mean to quote from the show "Louie," but there is a scene where Joan [Rivers] says, "It doesn't get better. You get better." And I think with confrontation, I don't think it gets easier. As long as you remain emotionally engaged, heartbreak doesn't lessen as you age. Also, maybe your perspective [widens] and you have a better idea of the big picture. But humans are unpredictable.
Read: The Cranberries Reflect On Their First GRAMMY Nod: "Dolores Would've Been Delighted And Honored"
"Likewise" feels like an incredibly loaded word.
It's funny, I've been noticing it more that people [are] saying it. Like I thought initially writing it down, I thought it was sort of a dated word. But I'm hearing it more and more now. So maybe [it's] just because I'm more conscious of it. First of all, I just, I like the sound of it. "Likewise." That internal rhyme within the word. I liked that it's a singular word that contains a whole, pretty loaded meaning of, "I understand you, I feel the same way." Likewise. It's such a funny thing to say, like, "We're the same." We feel things the same, and yet you're saying it to someone you probably just met. What a funny thing.
So other than "likewise," what should we bring back in 2020? What words or things that we haven't done as a society for a while?
"Zowy!" No, just kidding. No one should say "zowy."
What would your business card say if you had one?
Not artist. I'd have to find some kind of sneaky way to have some kind of more official-sounding, artisan kind of name. Well, something that just indicates a concrete process. If I were a session player, that would look good on a card and it would make sense. But musician, to me, even that—I certainly wouldn't put guitar player or even vocalist on a business card.
While you were working on your first album, did you have a celebrity crush or a person that you really looked up to?
Bright Eyes, of course. Saddle Creek in general. I loved that that was made up of people making records with their friends and that it could be attainable in that way. Before that, I heard the radio and it seems so distant, the ability to make an album and release it and have it be in the store.
Do you believe in fate? It's amazing your story seems to have come full circle now that you're part of Saddle Creek.
I think there's too much chaos and horror in the world. It's hard to think that anything was destined to happen with so many, you know, crazy, horrible mishaps and disasters. But I certainly would hope that no one planned it, that no cosmic being intended that. I'm almost hopeful that there isn't. That sounds pretty bleak, but doesn't mean I'm not hopeful.
Meet The First-Time Nominee: Gregory Alan Isakov On 'Evening Machines,' Songwriting, Farming & More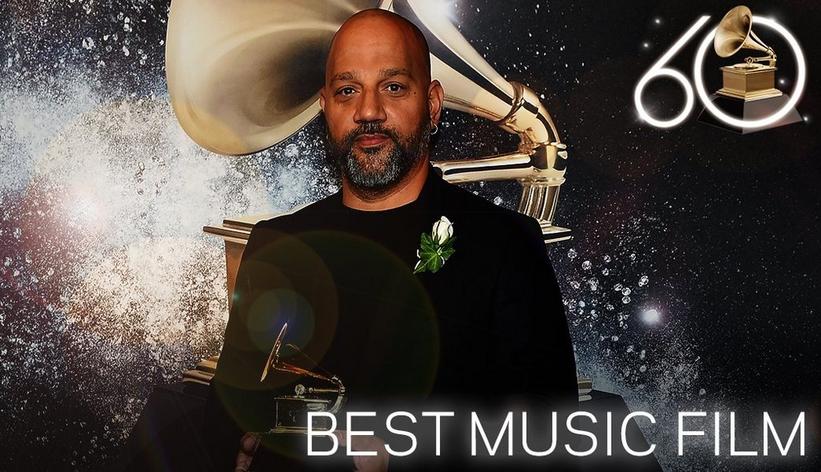 news
Allen Hughes' "The Defiant Ones" Wins Best Music Film | 2018 GRAMMY
Director Allen Hughes' four-part documentary takes home Best Music Film honors for its portrayal of the unlikely partnership that changed the music business
GRAMMYs
/
Jan 29, 2018 - 02:09 am
The team behind The Defiant Ones celebrated a big win for Best Music Film at the 60th GRAMMY Awards. The crew awarded include director Allen Hughes and producers Sarah Anthony, Fritzi Horstman, Broderick Johnson, Gene Kirkwood, Andrew Kosove, Laura Lancaster, Michael Lombardo, Jerry Longarzo, Doug Pray & Steven Williams.
In a year rife with quality music documentaries and series, the bar has been set high for this dynamic category. The Defiant Ones is a four-part HBO documentary telling the story of an unlikely duo taking the music business by storm seems better suited for fantastical pages of a comic book, but for engineer-turned-mogul Jimmy Iovine and super-producer Dr. Dre, it's all truth.The Defiant Ones recounts their histories, their tribulations and their wild success. These include first-hand accounts from those who were there in Iovine's early days, such as Bruce Springsteen and U2's Bono, as well as those on board when Dre and Iovine joined forces, such as Snoop Dogg and Eminem.
The competition was stiff as the category was filled with compelling films such as One More Time With Feeling, Two Trains Runnin', Soundbreaking, and Long Strange Trip.
Attention Music Fans: Take The GRAMMY Challenge NOW On KIK And Facebook Messenger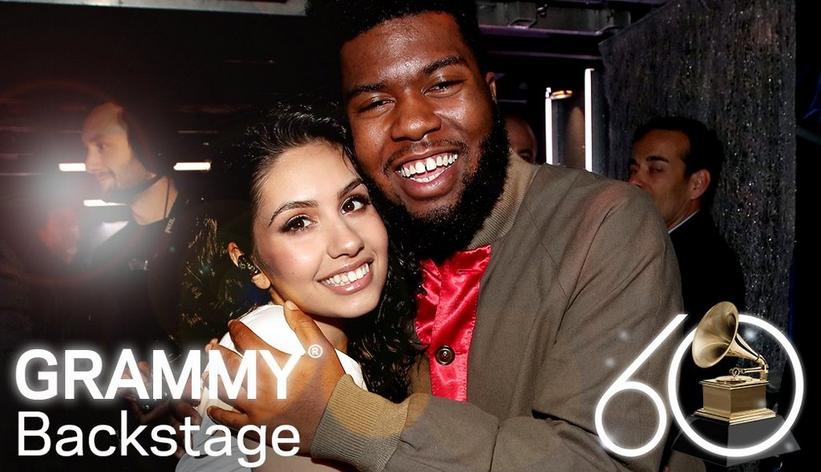 photo_gallery
Portugal. The Man To Aida Cuevas: Backstage At The 2018 GRAMMYs
Also see James Fauntleroy, Reba McIntire, Latroit, and more after they stepped off the GRAMMY stage
GRAMMYs
/
Jan 29, 2018 - 05:39 am
What do artists do the moment they walk off the GRAMMY stage from presenting, accepting an award or performing? Now, you can find out.
Take a peak at Album Of The Year GRAMMY winner Bruno Mars, 60th GRAMMY Awards Host James Cordon, Cardi B minutes before her electrifying performance of "Finesse," and more!
Also see Best Pop Duo/Group Performance GRAMMY winners Portugal. The Man posing with their first career GRAMMY Award, Best Roots Gospel Album GRAMMY winner Reba McIntire right after she walked offstage, Best R&B Song GRAMMY winner James Fauntleroy, Best Remixed Recording GRAMMY winner Latroit, and many more, with these photos from backstage during the 60th GRAMMY Awards.
Getting The Latest Music News Just Got Easier. Introducing: GRAMMY Bot. Find it On KIK and Facebook Messenger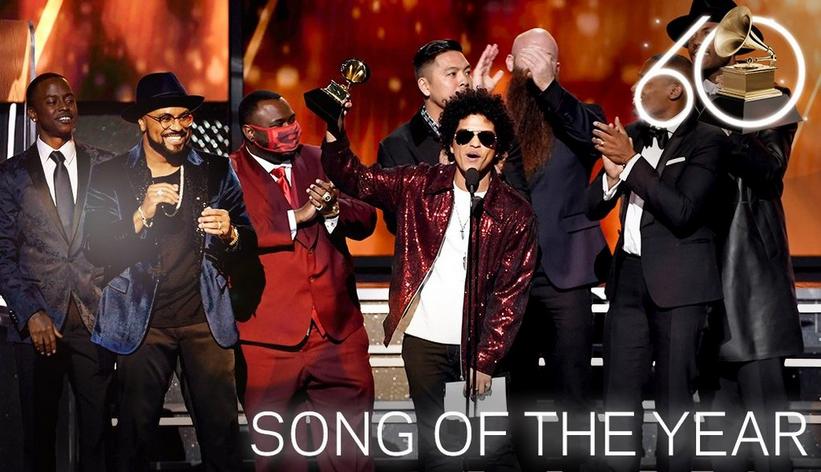 news
Bruno Mars Wins Song Of The Year | 2018 GRAMMYs
The Hawaiian native takes home Song Of The Year for "That's What I Like" at the 60th GRAMMY Awards
GRAMMYs
/
Jan 29, 2018 - 08:11 am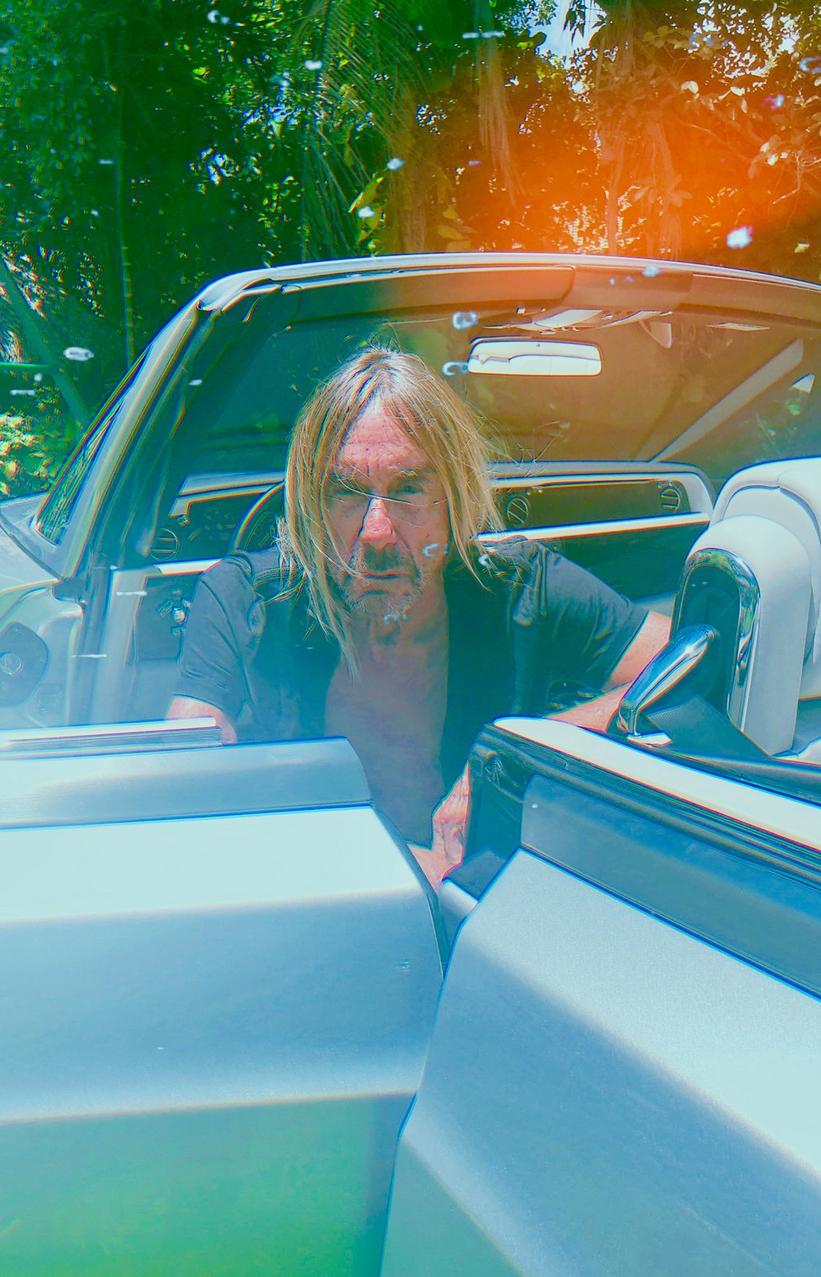 news
Iggy Pop Announces New Album, 'Free', Shares Title Track
"By the end of the tours following Post Pop Depression, I felt sure that I had rid myself of the problem of chronic insecurity that had dogged my life and career for too long. But I also felt drained… I wanted to be free," the Godfather of Punk explained
GRAMMYs
/
Jul 18, 2019 - 11:47 pm
Today, GRAMMY-nominated punk forbearer Iggy Pop revealed the details for his forthcoming 18th solo studio album, along with its short—at under two minutes—yet spacious title track, "Free." The 10-track LP is due out Sept. 6 and follow's 2016's GRAMMY-nominated Post Pop Depression.
"This is an album in which other artists speak for me, but I lend my voice," Pop explains in a press release.
The statement notes jazz trumpeter Leron Thomas and L.A.-based electric guitarist Noveller as the "principal players" collaborating with Pop on this exploratory new project. On "Free," Thomas' horn and Noveller's guitar add layers of depth, somberness and exploration, as Pop's echoing voice cuts through twice to proclaim, "I want to be free."
Pop adds that his last tour left him feeling exhausted but ready for change, and the shifts eventually led him to these new sounds:
"By the end of the tours following Post Pop Depression, I felt sure that I had rid myself of the problem of chronic insecurity that had dogged my life and career for too long. But I also felt drained. And I felt like I wanted to put on shades, turn my back, and walk away. I wanted to be free. I know that's an illusion, and that freedom is only something you feel, but I have lived my life thus far in the belief that that feeling is all that is worth pursuing; all that you need—not happiness or love necessarily, but the feeling of being free. So this album just kind of happened to me, and I let it happen."
Post Pop Depression earned the former Stooges frontman his second GRAMMY nod, at the 59th GRAMMY Awards for Best Alternative Music Album. It was produced by GRAMMY winner Josh Homme of Queens of the Stone Age and as a tribute of sorts to David Bowie, Pop's longtime friend the producer of his first two solo albums, and was released shortly after Bowie's surprising passing.
As the press release states, "While it follows the highest charting album of Iggy's career, Free has virtually nothing in common sonically with its predecessor—or with any other Iggy Pop album."
You can pre-order and pre-save the new album now for the Sept. 6 release here. You can also check out Pop's new book, 'Til Wrong Feels Right, on Sept. 26.
Exclusive: Salvador Santana And Ozomatli's Asdru Sierra Announce New Politically Charged Project RMXKNZ