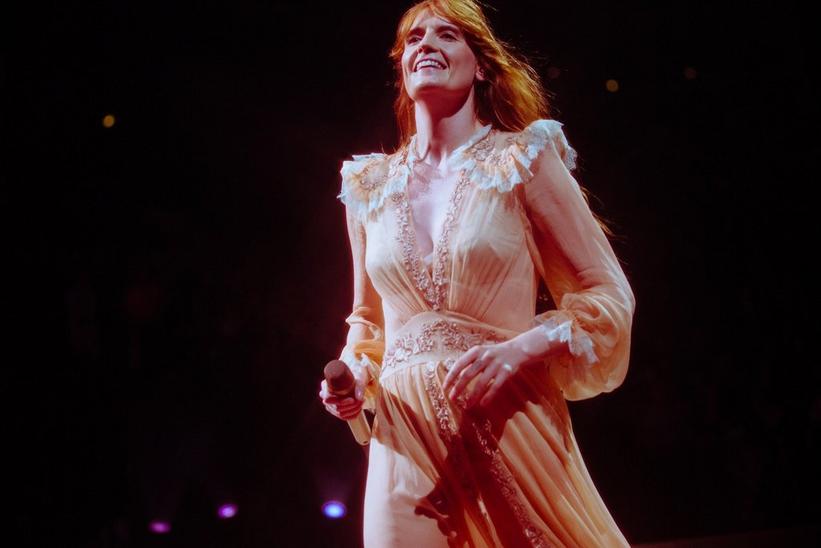 news
Florence + The Machine To Re-Release 'Lungs' On Aug. 16, Debut Two Previously Unreleased Tracks
The 10th anniversary special edition of 'Lungs' features previously unheard material, B-sides and rarities, including two unreleased demos, "My Best Dress" and "Donkey Kosh," which are available to hear today
GRAMMYs
/
Jul 3, 2019 - 08:59 pm
GRAMMY-nominated pop/rock greats Florence + The Machine released their debut Lungs 10 years ago on July 6. In honor of that massive anniversary, the band has announced plans to release a special collector's box set and digital package on Aug. 16.
Lungs special edition features previously unheard material, B-sides and rarities, including two unreleased demos, "My Best Dress" and "Donkey Kosh," which are available to hear today. Check them out below.
In addition to the previously unheard material, the cloth-bound deluxe box set will include the original Lungs album on pink vinyl, as well as an LP of bonus material that, according to a release, has been curated by Florence herself that has never been available on vinyl before. There's also a rare acoustic version of "My Boy Builds Coffins" and a cover of "Oh! Darling" Live at Abbey Road. Finally, there will be postcards and inserts showcasing previously unseen images from the Lungs era.
Florence + The Machine were nominated for a Best New Artist GRAMMY in 2010, shortly following Lungs' release.
Pre-order Lungs 10th anniversary special edition here, and check out their ongoing European tour dates, featuring a performance in London's Hyde Park on July 13.
My Morning Jacket Planning 20th Anniversary 'The Tennessee Fire' Reissue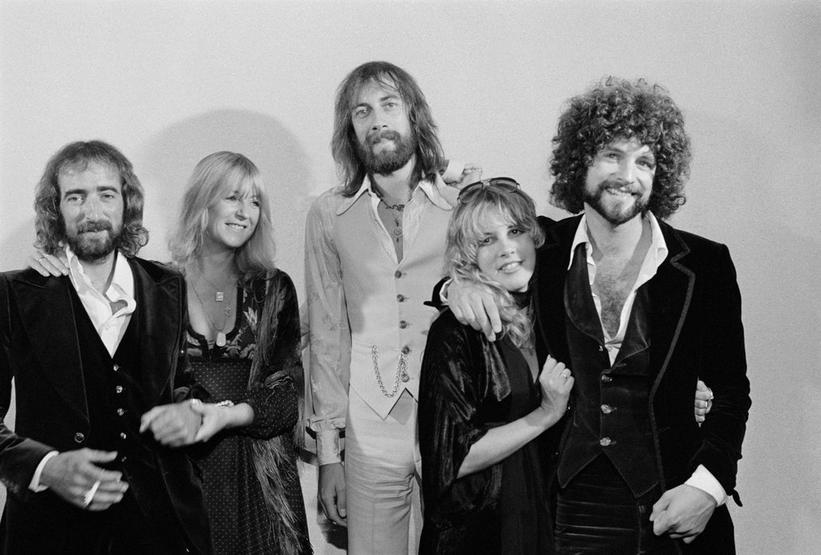 Photo: CBS via Getty Images
news
'Fleetwood Mac': 1975 Classic LP To Be Reissued With Bonus Tracks
Reissue to feature a variety of extras, including the original album remastered, alternate outtakes and live tracks
GRAMMYs
/
Nov 17, 2017 - 08:57 pm
It's technically not a debut album, but as far as Fleetwood Mac are concerned, it's the LP that gave birth to a historic lineup.
Released in 1975, Fleetwood Mac will be given a special reissue treatment this coming January. The album — the first to feature the quintet Lindsey Buckingham, Mick Fleetwood, Christine McVie, John McVie, and Stevie Nicks — featured the hits and live staples "Landslide" (Nicks), "Rhiannon" (Nicks), "Monday Morning" (Buckingham), and "Over My Head" (Christine McVie).
Dropping Jan. 29, the reissue will be available in several formats, including a deluxe edition featuring three CDs, a DVD and a vinyl LP. An expanded two-CD version will also be released, as will a single disc featuring a remastered version of the original album. The remastered version will also be available digitally and on streaming services.
The expanded versions will contain a complete alternate version of the album made up entirely of previously unreleased outtakes and 1976 live recordings.
Fleetwood Mac — which was followed by 1977's blockbuster, Rumours — was the group's first LP to top the Billboard 200. The album was inducted into the GRAMMY Hall Of Fame in 2016.
The reissue precedes Fleetwood Mac receiving the MusiCares Person of the Year honor on Jan. 26 in New York City. The GRAMMY Week gala will feature a tribute concert with performances by Haim, OneRepublic, Harry Styles, John Legend, Lorde, and Keith Urban.
For more information on purchasing VIP ticket packages to the event, contact Dana Tomarken at MusiCares at 310.581.8727. Individual tickets for mezzanine seats are on-sale to the general public via Ticketmaster.
Eagles: 'Hotel California' Gets 40th Anniversary Deluxe Reissue
news
Dave Grohl, Rihanna Added To Lionel Richie MusiCares Tribute
Yolanda Adams, Chris Stapleton and Florence Welch also among performers added to star-studded tribute to 2016 MusiCares Person of the Year Lionel Richie; Jimmy Kimmel to host GRAMMY Week event
GRAMMYs
/
Jan 28, 2016 - 06:30 pm
GRAMMY winners Yolanda Adams, Dave Grohl and Rihanna and current GRAMMY nominees Leon Bridges, Ellie Goulding, Chris Stapleton, and Florence Welch have been added to the performance lineup for the 2016 MusiCares Person of the Year tribute concert honoring Lionel Richie on Feb. 13 in Los Angeles. Late night television personality Jimmy Kimmel will host the event.
Previously announced performers are GRAMMY winners Lenny Kravitz, Lady Antebellum John Legend, the Roots, Usher, Stevie Wonder, Pharrell Williams, and singer/songwriters Luke Bryan and Demi Lovato. Rickey Minor, current music director for "American Idol" and past two-time music director for the GRAMMY Awards, will serve as the gala's musical director.
Richie will be honored as the 2016 MusiCares Person of the Year in recognition of his significant creative achievements and career-spanning charitable contributions. Proceeds from the 26th annual benefit will provide essential support for MusiCares, which ensures music people have a place to turn in times of financial, medical and personal need.
The MusiCares Person of the Year tribute ceremony is one of the most prestigious events held during GRAMMY Week. The celebration culminates with the 58th Annual GRAMMY Awards at Staples Center on Monday, Feb. 15. The telecast will be broadcast live on the CBS Television Network at 8 p.m. ET/5 p.m. PT.
news
Red Carpet Roundup: Floor-Sweeping Elegance
GRAMMYs
/
Dec 3, 2014 - 04:22 am
This year's red carpet at the 53rd Annual GRAMMY Awards was dominated by a unique elegance. The celebrities and their stylists departed from the cocktail dresses of the past in favor of long, magnificent gowns to make the ultimate statement on the carpet leading into Music's Biggest Night.
Exquisite ankle-skimming dresses gave the perfect opportunity for our female stars to ooze iconic confidence as they walked the infamous red carpet of the GRAMMY Awards.
I caught up with Katy Perry, who said her full-length dress (an angelic-themed gown designed by Armani and coated with Swarovski Crystals) made her feel special. I love the way she teamed it with playful fairy-like wings and kept her style fun and mischievous, yet 100 percent gorgeous. I looked down to see the most incredible set of Casadei platforms — great accessorizing, Katy!
Rihanna also had a lot of fun in her dress on the red carpet and proved that long dresses can still be sublimely sexy. She told me that her mermaid-style dress had been designed especially by Jean Paul Gaultier. Lucky girl! Nicole Kidman also looked stunning in a Jean Paul Gaultier fishtail dress.
Another gorgeous classic beauty who beamed in a full-length gown was Florence Welch (of Florence & The Machine), who wore a Couture Givenchy sheer-panel dress with swan decorations. When I spoke to her stylist, Aldene Johnson, she explained that the right dress for Florence was one that exudes wisdom and classic beauty with a touch of the ethereal. The Couture Givenchy gown was a great choice and truly unique.
Miranda Lambert, Selena Gomez, Kim Kardashian, Heidi Klum, and LeAnn Rimes all rocked sparkly gold full-lengths that looked incredible and were a popular choice at this year's awards. Ciara brought the full-length gown bang up-to-date with her cut-out Emilio Pucci number. The crowd went wild for it and she looked every bit a true star as she strutted her stuff on the red carpet.
Far from conventional was a leopard-print-clad Nicki Minaj, whose head-to-toe Givenchy ensemble was accessorized with leopard-print dyed hair. I love the attention to detail. Nicki told me for once she wanted an outfit that was really comfortable, as well as stylish, and her leggings with extended pockets made for a fun change from the typical dress. Go Nicki! The crowd adored it. Jennifer Lopez, who later presented the award for Record Of The Year with husband Marc Anthony, took time out to talk to her admirers as she showed up in a glamorous silver Emilio Pucci number with Cartier jewelry and Christian Louboutin pumps; the perfect touch of elegance for the GRAMMY red carpet.
"Glee" star Lea Michele wore a black-lace show-stopping dress by Emilio Pucci with a nod to the '80s in the latest comeback trend — the thigh-high slit. Lea received a rapturous reception from onlookers, and there's no doubt that won't be the last we see of this definitive style. Jada Pinkett Smith wore a silver chained dress by Amanda Wakeley, accessorizing with her cool husband and even cooler daughter, Willow Smith, and son Jaden Smith, who was equally stylish on the GRAMMY stage in leopard-print pants during a performance with Justin Bieber.
Keeping things funky and stylish on the red carpet was Keri Hilson, who wore a Basil Soda dress and gorgeous jewelry by Emsaru, Carrera Y Carrera and Le Vian. Keri later wowed the audience with her performance at the GRAMMY Celebration, The Recording Academy's official after-party.
GRAMMY performer Jennifer Hudson showed off her amazing new figure in a demure and elegant Versace gown, teamed with a sexy corset. Dancer Julianne Hough looked vibrant and sophisticated in a Malandrino ruffled frock, and Jewel wore a soft yellow, one-shoulder Pamella Roland gown, making for a red carpet full of floor-sweeping, classic elegance.
It is so exciting to see the world's biggest stars dressing with such iconic, timeless style, making the red carpet at this year's GRAMMY Awards extra special.
View more photos from GRAMMY Week.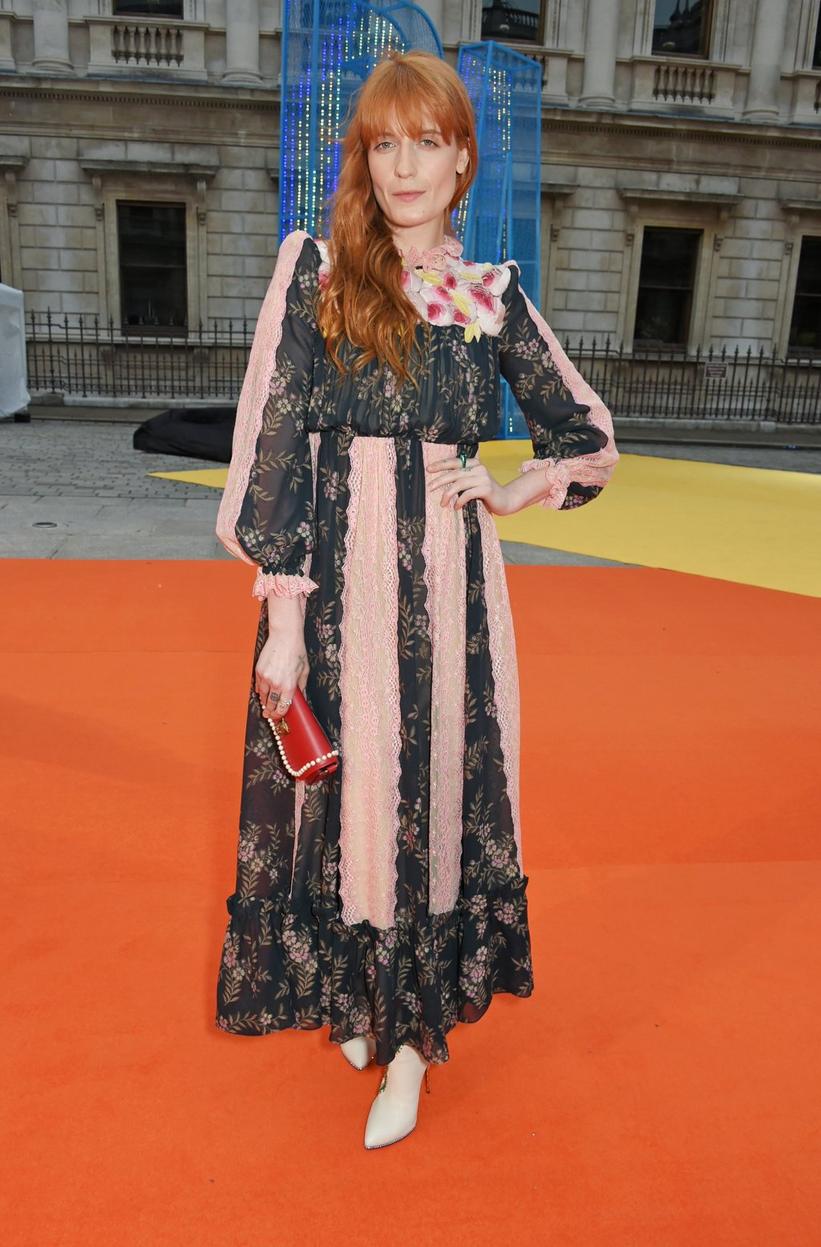 Photo: David M. Benett/Getty Images
news
Florence Welch Hosts 40th Anniversary Of David Bowie's "Heroes"
Florence + The Machine frontwoman hosts the BBC audio documentary featuring Brian Eno, Iggy Pop and Tony Visconti
GRAMMYs
/
Oct 11, 2017 - 12:08 am
The late David Bowie left a lifetime of incredible music behind him when he passed in January 2016. Just one of his timeless contributions to music was 1977's Heroes album, released 40 years ago.
In celebration of the 40th Anniversary, Florence Welch of Florence + The Machine hosted a BBC audio documentary that dives into the album's creation and influence. The piece features interviews with Bowie himself, as well as Brian Eno, Iggy Pop and Tony Visconti, who produced Heroes.
The audio documentary, "David Bowie's 'Heroes' 40th Anniversary" can be streamed on BBC.
Read More: 2017 GRAMMY Hall Of Fame: David Bowie, Billie Holiday, N.W.A.