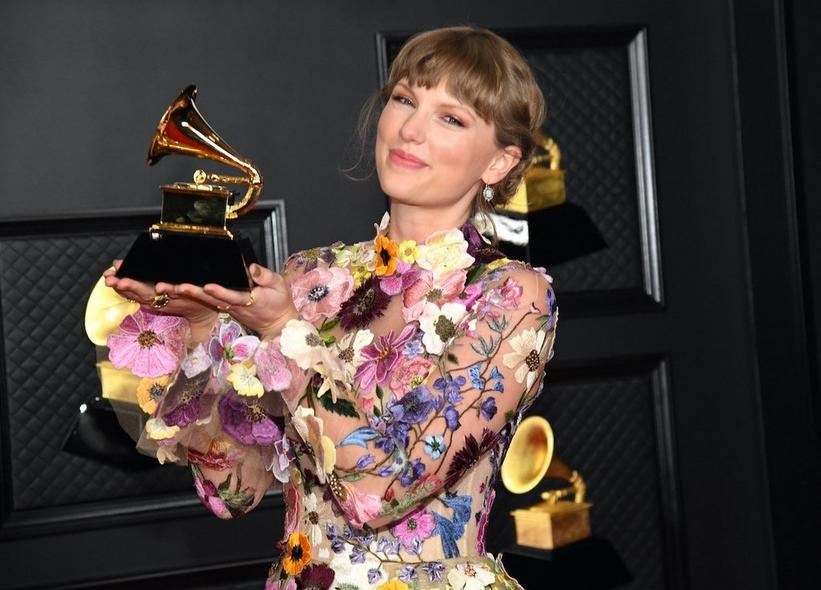 Taylor Swift at the 63rd Annual GRAMMY Awards in 2021
Photo: Kevin Mazur/Getty Images for The Recording Academy
news
Fall 2021 Album Guide: From Taylor Swift to ENHYPEN to NBA Youngboy, 10 Upcoming Releases To Listen To As The Seasons Change
Feelings change like the seasons, so this fall, GRAMMY.com compiled 10 upcoming releases—from Taylor Swift, Mickey Guyton, Rezz, NBA Youngboy, ENHYPEN, Young Thug, and more—diverse enough to handle the ups and downs of autumn
GRAMMYs
/
Sep 22, 2021 - 11:47 pm
Want to hear some music-business inside baseball? The arrival of fall means this is the last part in the year where it gets really busy before things calm down a bit as the holidays approach.
But if the arrival of so-called "spooky season" means busy days and long nights, then bring it on: There are some seriously high-caliber releases in the pipeline.
Wondering what to pre-save as heat and humidity give way to much-anticipated jean-jacket weather? Here are 10 must-stream albums releasing in fall 2021—from country luminary Mickey Guyton, K-pop rookies ENHYPEN, and other greats.
Rezz, Spiral
Release Date: TBD
Proceed with caution. Listening to Rezz is a trippy experience, and if "Chemical Bond" is a sign of what's to come throughout Spiral, GRAMMY.com encourages you to proceed.
Spiral will serve as Rezz's fourth album, and according to the 26-year-old Canadian DJ/producer, the project displays her sonic evolution while also staying true to her patented hypnotic sound.
Trip responsibly.
Read: Porter Robinson Finds Peace With Passionate New Album, Nurture
Mickey Guyton, Remember Her Name
Release Date: September 24
Whether it be due to holiday season dread or something as simple as earlier sunsets, fall can be a difficult season for many, but GRAMMY-nominated country artist Mickey Guyton sets out to make sure everyone who listens to her debut album Remember Her Name feels seen.
"Remember Her Name is a culmination of the last ten years of my life in Nashville," shares Guyton via press release. "This album is the closing of a chapter. All those years ago, I set out to create music that would make people feel self-empowered, loved, and comfortable with being themselves and this album holds true to all of that."
Read: 5 Black Artists Rewriting Country Music: Mickey Guyton, Kane Brown, Jimmie Allen, Brittney Spencer & Willie Jones
NBA Youngboy, Sincerely, Kentrell
Release Date: September 24
"I really feel like it kind of trapped me because it was tough for me to make music in there," NBA Youngboy told GRAMMY.com in 2020 about his house arrest stint. "It really kind of trained me. I had a big writer's block."
Fast forward to 2021, Youngboy has been behind bars since March and released no new projects all year. After gaining a reputation for frequent releases, his passionate fan base is likely starving to hear what he penned on Sincerely, Kentrell.
Read: Even At The Top Of The Rap Game, YoungBoy Never Broke Again Still Isn't Satisfied
Brandi Carlile, In These Silent Days
Release Date: October 1
Comparison is the thief of joy, so don't compare yourself to singer/songwriter Brandi Carlile. Instead of binge-watching everything in sight or sleeping the day away, the six-time GRAMMY winner spent her quarantine diving into her past and writing out her thoughts for In These Silent Days.
"This album is what drama mixed with joy sounds like," described Carlile via press release. "It's resistance and gratitude, righteous anger and radical forgiveness."
The upcoming 10-track album features contributions from GRAMMY-winning producers Dave Cobb and Shooter Jennings, who she also paired with on her last album, 2918's By The Way, I Forgive You.
Read: Kacey Musgraves' Road To Star-Crossed: How The Breakup Album Fits Right Into Her Glowing Catalog
ENHYPEN, DIMENSION : DILEMMA
Release Date: October 12
There are passionate fanbases, then there's ENHYPEN's fanbase.
Just one year after the K-pop band was formed through a South Korean survival reality show, the septet already has over 3.1 million Twitter followers, 5.5 million Instagram followers and 8.1 million TikTok followers. Oh, and that's with no album under their belt.
ENHYPEN's 2021 six-track EP BORDER : CARNIVAL featured gripping sonic gems like "Drunk-Dazed" and "FEVER" then paired them with even more compelling visuals. Expect their debut album DIMENSION : DILEMMA to do the same.
Read: 5 Rising Korean Artists To Know Now: STAYC, ENHYPEN, ITZY, TOMORROW X TOGETHER & ATEEZ
Young Thug, Punk
Release Date: October 15
Let Young Thug's Punk serve as your motivation to fully chase that idea you've always had.
From his one-of-a-kind deliveries to his head-turning fashion choices, Young Thug has stood out from other rappers since day one. Now, years later, with a GRAMMY, a number one album and three Billboard Hot 100 No. 1s to his name, the 30-year-old rapper seems more confident than ever and primed to outdo himself with Punk.
Read: Isaiah Rashad On His New Album The House Is Burning, Sobriety & Returning to His Southern Roots
Ed Sheeran, =
Release Date: October 29
Fall is one of the four temperate seasons, but inside fall lives the beginning of another almost equally significant yearly staple: cuffing season.
Four-time GRAMMY winner and emotions whisperer Ed Sheeran is set to release his latest album = (pronounced "equals") just in time to kick off the affectionate festivities.
The singer/songwriter earned Best Pop Vocal Album GRAMMY nominations for each of his last three albums, No.6 Collaborations Project, ÷ and x, with the massive ÷ taking home a win.
Read: Billie Eilish's Road To Happier Than Ever: How The Superstar Continues To Break Pop's Status Quo
Snail Mail, Valentine
Release Date: November 5
Where there's smoke, there's fire, and where there's cuffing season, there's heartbreak. Don't worry, GRAMMY.com has you covered. Actually, Snail Mail's upcoming album Valentine has you covered, but the point remains.
The titular track from the 22-year-old indie rock artist features lyrics like "Can't love for us both, you've gotta live and I gotta go" and a chorus of "so why'd you wanna erase mе, darling valentine? You'll always know where to find me when you change your mind."
Valentine will serve as the followup to Snail Mail's critically-acclaimed 2018 debut album, Lush.
Read: Lucy Dacus On New Album Home Video, Her Personal Songwriting & Touring Again
Robert Plant & Alison Krauss, Raise The Roof
Release Date: November 19
Autumn welcomes back a lot of beloved traditions, and this year one of those traditions comes in the form of Robert Plant's and Alison Krauss' excellence.
Kraus and the former Led Zeppelin lead singer earned a combined 60 GRAMMY nominations and 35 wins throughout their decades-long careers, including wins for Record Of The Year, Best Pop Collaboration With Vocals, Best Country Collaboration With Vocals, and Best Contemporary Folk/Americana Album at the 51st GRAMMY Awards for their 2007 collaboration album Raising Sand.
The legendary duo even reconnected with Raising Sand's producer T Bone Burnett in hopes of recreating the magic on Raise The Roof.
Read: Alison Krauss On Her Many GRAMMY Wins, Working With Robert Plant & The Importance Of "Daydream Time"
Taylor Swift, Red (Taylor's Version)
Release Date: November 19
Nearly 13 years since her second studio album Fearless went diamond and signaled the birth of a megastar, Taylor Swift has had her fair share of dominant eras, but her current era may be the most important one yet.
Read: Taylor Swift's Road To Folklore: How The Superstar Evolved From 'Diaristic' Country Tunes To Her Most Progressive Music Yet
On her quest to take back ownership of her masters, Swift is essentially juggling two megastar-sized legacies, as she releases original albums like 2021 Album Of The Year Folklore and re-releases past works like 2014 Album Of The Year nominee Red.
Beyond the re-release and the nine new tracks set to come alongside, Red (Taylor's Version) is as inspiring as it will be nostalgic.
9 Revolutionary Rap Albums To Know: From Kendrick Lamar, Black Star, EarthGang & More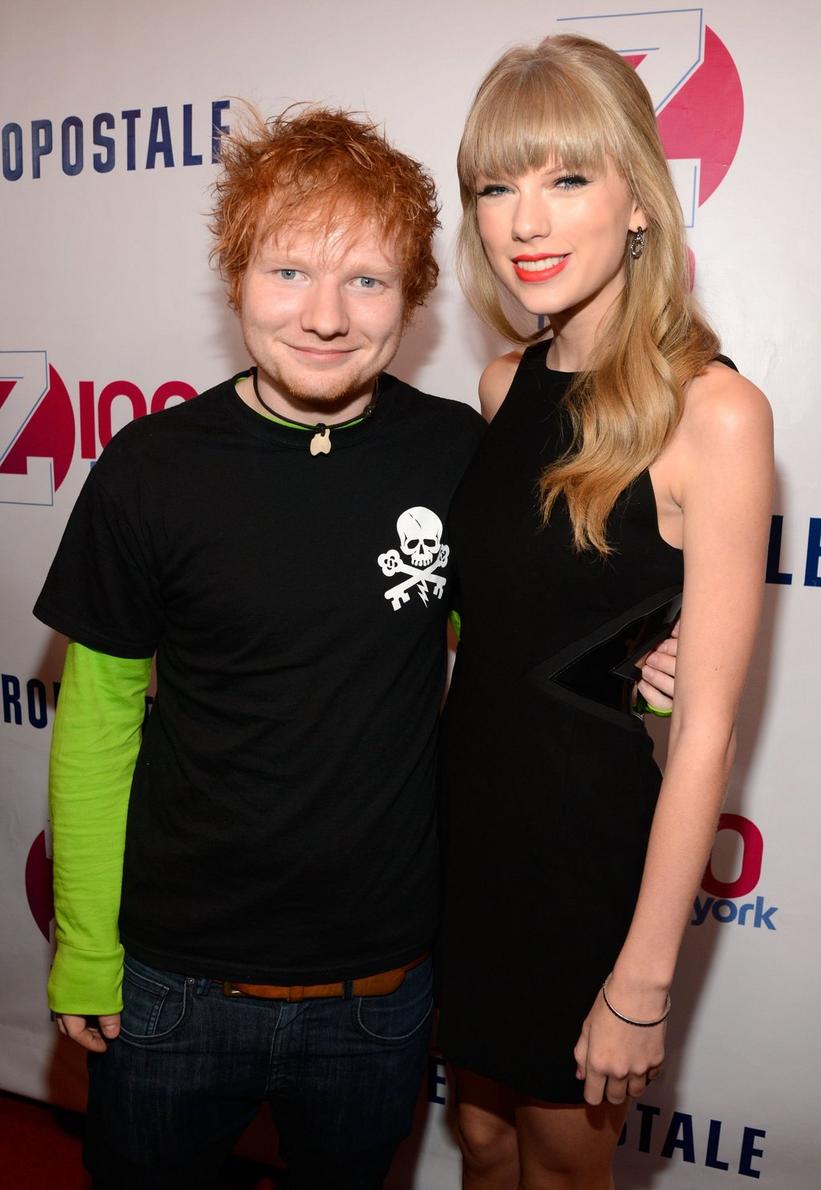 Ed Sheeran and Taylor Swift
Photo: Kevin Mazur/Getty Images
news
FYI/TMI: Are Taylor Swift And Ed Sheeran Getting Together?
Rumors surface that the two are in a red-hot relationship; Sony/ATV Music Publishing named top publisher of fourth quarter in 2012
GRAMMYs
/
Dec 3, 2014 - 05:06 am
(In an effort to keep you fully informed, and fully entertained, below we present today's FYI and TMI — news you need and news that's, well, sometimes needless….)
FYI …
Sony/ATV Claims Top Publisher In Q4 2012
Sony/ATV Music Publishing, which in June 2012 acquired administration of EMI Music Publishing, was the top publisher in the fourth quarter of 2012 based on its 25.8 percent share of the top 100 songs during the period, according to figures released by Nielsen BDS. No. 2 was Kobalt Music Group (16.5 percent share), followed by Universal Music Publishing Group (15.9 percent share), Warner/Chappell Music (14.2 percent share), and BMG Chrysalis (5.3 percent share).
TMI …
Swift Getting Together With Sheeran?
Taylor Swift may never be getting back together with a few people — like, ever — but that isn't stopping her from joining "The A Team." According to a report, Swift and GRAMMY-nominated singer/songwriter Ed Sheeran were reportedly seen together at a hotel in late February. Adding more red-hot fuel to the fire, Sheeran collaborated with Swift on her latest album, Red, the name of which is also a tattoo on Sheeran's left arm. Since Swift and Sheeran supposedly dated briefly last spring, maybe they are, like, getting back together.
news
A Tribute In Black To Johnny Cash
A star-studded roster of GRAMMY-winning talent celebrates the music and 80th birthday of Johnny Cash in Austin, Texas
GRAMMYs
/
Dec 3, 2014 - 05:06 am
Though Johnny Cash passed away in 2003, he's having a very good year in 2012. The latest in a series of events honoring the man in black — an 80th-birthday tribute titled We Walk The Line: A Celebration Of The Music Of Johnny Cash — drew a slew of GRAMMY-winning performers to Austin, Texas, for a lively Friday-night show on April 20 at Austin City Limits Live at the Moody Theater.
Top billing went to Cash's surviving Highwaymen brethren, GRAMMY winners Willie Nelson and Kris Kristofferson, who teamed with Shooter Jennings (son of late GRAMMY-winning Highwayman Waylon Jennings) and Jamey Johnson in a reunion of sorts on the song "Highwayman." Under a large banner bearing an image of Cash strumming a guitar, flanked by two silhouettes, Nelson also teamed with GRAMMY winner Sheryl Crow on "If I Were A Carpenter."
Crow sounded almost as if she were addressing Cash when she joked to Nelson, "I would definitely have your baby — if I could. If I didn't have two others of my own. And if you weren't married. And if I wasn't friends with your wife."
Audience members cheered lustily in approval, as they did throughout most of the show, a taped-for-DVD benefit for the childhood muscular dystrophy foundation Charley's Fund. Just hours earlier, many of them had watched as Nelson helped unveil his new statue in front of the theater, which sits on a street also named after him.
The event was produced by Keith Wortman with GRAMMY-winning producer Don Was serving as musical director. Was recruited Buddy Miller, Greg Leisz, Kenny Aronoff, and new Rock and Roll Hall of Fame inductee Ian McLagan of the Faces as the house band. The handpicked all-star roster of performers ranged from Iron & Wine's Sam Beam, Brandi Carlile, the Carolina Chocolate Drops, Andy Grammer, Amy Lee of Evanescence, and Pat Monahan of Train to Ronnie Dunn, Shelby Lynne, Old 97's lead singer Rhett Miller, Lucinda Williams, and even Austin-based actor Matthew McConaughey, who, in addition to emceeing, sang "The Man Comes Around."
"We wanted a real broad, diverse group of artists," Wortman said backstage. "With Cash, you're as likely to find his music in a punk rock music fan, a heavy metal fan and a Nashville music fan, so he's not just a country music guy."
GRAMMY winner Monahan, who sang Kristofferson's "Help Me Make It Through The Night," commented before the show, "I think of Johnny Cash as a style, as you would think of clothing, or music or whatever. He was his own thing. No can can really describe Johnny Cash entirely.
"And no one could deliver a song quite like him," continued Monahan. "He sang hundreds of other songwriters' songs and he made those songwriters important because of the way he delivered what they were saying. There's not much that I don't respect about him, and I told his son [John Carter Cash] earlier that I'm almost more inspired by the love for his family than his music."
Lynne, who won the Best New Artist GRAMMY in 2000, sang "Why Me Lord," another song penned by Kristofferson, and delivered a spirited duet with Monahan on "It Ain't Me Babe," said Cash has influenced "all of us."
"We appreciate the majestic rebellion that Johnny gave us all in the music business. And he's also one of the great American icons of all time," she added.
Among the acts who earned the loudest applause in a night full of high-volume appreciation was the GRAMMY-winning Carolina Chocolate Drops, the bluegrass quartet re-exposing the genre's African-American roots. Their rendition of "Jackson" was among many highlights. Earlier, co-founder Dom Flemons revealed the personal inspiration of Cash's catalog.
"Johnny Cash's music has had an impact on me as a rock and roll singer, a country singer, as a folk music performer and great interpreter of song. I just love everything that he's done," said Flemons.
Bandmate Hubby Jenkins added, "Johnny Cash was really great about putting emotional investment into every song that he sang."
Co-founder Rhiannon Giddens said Cash's core was his voice and his subject matter, and no matter how much production was added, it never diluted his message.
Miller, who named his band after "Wreck Of The Old '97," a song popularized by Cash, said their intent was to sound like "Johnny Cash meets the Clash." He also recalled always picking "Ring Of Fire," a classic inducted into the GRAMMY Hall Of Fame in 1999, on the tabletop jukebox during childhood visits to a Dallas diner.
"I didn't know what it was about, but I knew that the guy who was singing it was singing it with everything he had," said Miller, dressed in black in homage to "one of my all-time heroes." "And there was so much heart behind it, and so much conviction. And nobody could sell a song like Johnny Cash. He meant every word he said, and if he didn't mean it, he made it sound like he meant it."
(Austin-based journalist Lynne Margolis currently contributes to American Songwriter, NPR's Song of the Day and newspapers nationwide, as well as several regional magazines and NPR-affiliate KUT-FM's "Texas Music Matters." A contributing editor to The Ties That Bind: Bruce Springsteen from A To E To Z, she has also previously written for Rollingstone.com and Paste magazine.)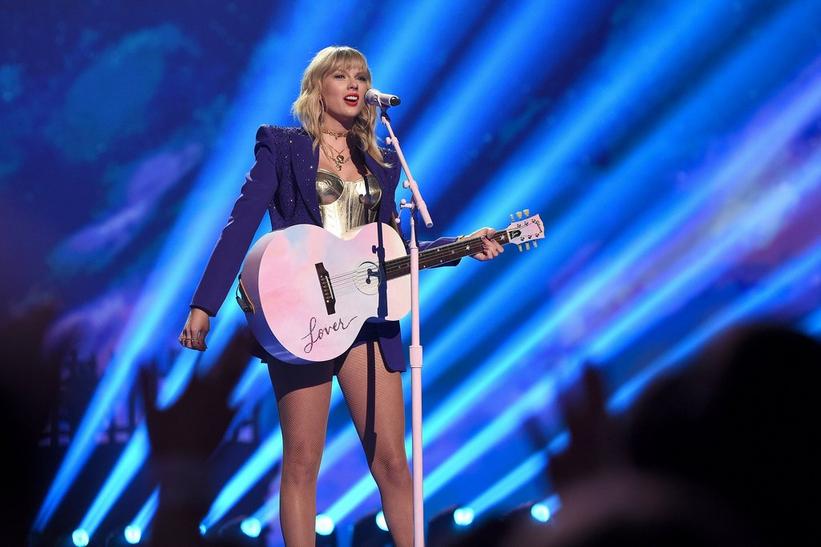 Photo: Dimitrios Kambouris/VMN19/Getty Images
news
Taylor Swift Plots 2020 World Tour With U.S. Dates For Lover Fest East & West
Following dates in Europe and South America, Swift will land in the U.S. for Lover Fest East and West, where the pop star will open Los Angeles' brand new stadium
GRAMMYs
/
Sep 18, 2019 - 02:38 am
Taylor Swift will be spreading the love in support of her hit album Lover.in 2020, but it may or may not be in a city near you. The GRAMMY winner announced plans for her summer 2020 tour in support of her seventh studio album, including two shows each in Foxborough, Mass. and Los Angeles for Lover Fest East and West respectively as the only four U.S. dates announced so far.
The Lover album is open fields, sunsets, + SUMMER. I want to perform it in a way that feels authentic. I want to go to some places I haven't been and play festivals. Where we didn't have festivals, we made some. Introducing, Lover Fest East + West! https://t.co/xw6YMN38WE pic.twitter.com/IhVPQ8DMUG

— Taylor Swift (@taylorswift13) September 17, 2019
The tour kicks off in Belgium on June 20 and hits festivals in seven European countries before heading to Sao Paulo, Brazil on July 18 then heading to U.S. Swift will then present Lover Fest West with back-to-back Los Angeles July 25 and 26 at the newly named SoFi Stadium. The concerts will serve as the grand opening of the much-anticipated NFL venue. The tour will wrap a double header at Gillette Stadiuim in Foxborough July 31 and Aug 1
"The Lover album is open fields, sunsets, + SUMMER. I want to perform it in a way that feels authentic," she tweeted. "I want to go to some places I haven't been and play festivals. Where we didn't have festivals, we made some. Introducing, Lover Fest East + West!"
Lover was released Aug. 23 and debuted at No. 1 on the Billboard 200. Her sold-out tour for her previous album, 2017's Reputation, was the highest grossing U.S. tour ever, breaking her own record.
Tickets for the new dates go on sale to the general public via Ticketmaster on Oct. 17.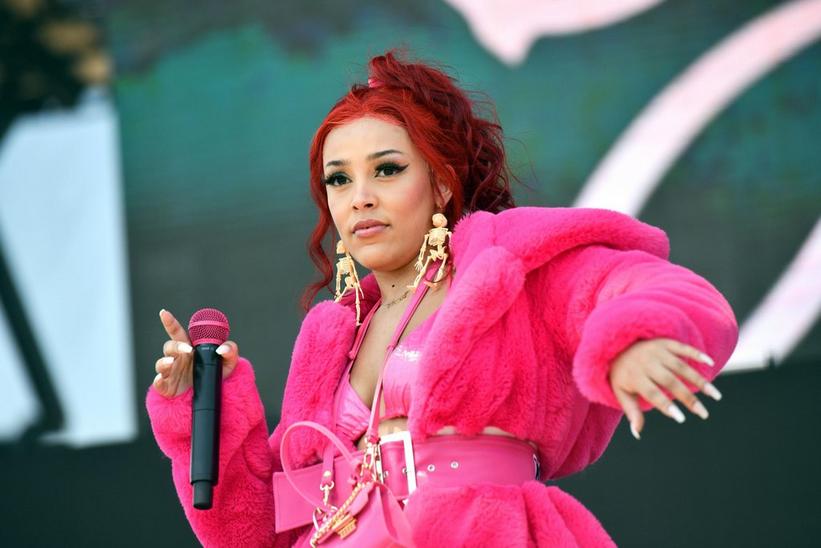 Photo: Scott Dudelson/Getty Images
news
Rolling Loud Festival Los Angeles Reveals 2019 Lineup
Find out who's bringing the heat to the hip-hop fest returning to L.A. this December
GRAMMYs
/
Oct 2, 2019 - 12:11 am
Today, Rolling Loud revealed the massive lineup for their final music festival of 2019, Rolling Loud Los Angeles, which is set to take over the Banc of California Stadium and adjacent Exposition Park on Dec. 14–15.
This iteration of "the Woodstock of Hip-Hop," as the all-knowing Diddy has called it, will feature Chance the Rapper, Lil Uzi Vert, Juice WRLD, Young Thug and Lil Baby as Saturday's heavy-hitting headliners. Sunday's headliners are none other than Future, A$AP Rocky, Meek Mill, YG and Playboi Carti.
L.A.'s own Blueface, Tyga and Doja Cat, are slated to perform, as well as representatives from the diverse rap scenes across the country, including Wale, Juicy J, Lil Yachty, Megan Thee Stallion, Gunna, Tyla Yaweh, Machine Gun Kelly and Yung Gravy.
The lineup announcement follows the successful wrap of Rolling Loud Bay Area in Oakland this past weekend. The event's flagship Miami event took place in May this year, and the New York and Hong Kong debut editions will both take place later this month.
Tickets for Rolling Loud L.A. go on sale this Friday, Oct. 4 at 11 a.m. PST. The complete lineup and more info on this event and their other fests can be found here.