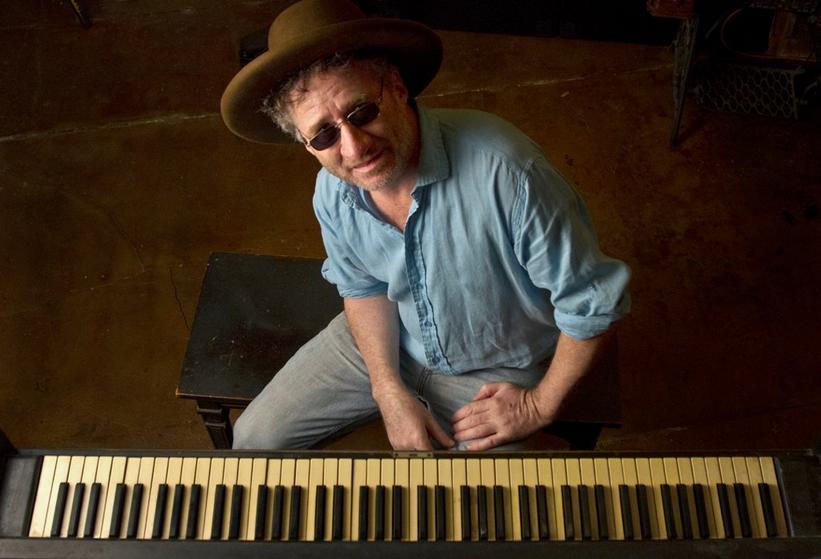 news
Exclusive: Jon Cleary Premiere's "Dyna-Mite" Video, Talks New Orleans Roots
The GRAMMY-winning singer/songwriter delves into the musical lineage that informed his latest album, 'Dyna-Mite,' and premieres the video for its title track
GRAMMYs
/
Aug 10, 2018 - 09:13 pm
"In New Orleans," says Jon Cleary, "you have to keep it real." It's that authenticity which drew him to this city, and its music, in the first place, although he grew up more than an ocean away in England. Never did he yearn to reinvent New Orlean music, or to bring some singular British slant to it. He yearned only to belong to this tradition and to celebrate its spirit in new song and old with real-time reverence.
That devotion led him to forge an expansively exuberant and intimate connection with the music, which he's made lovingly now for 35 years, and resulted in immediate, unequivocal acceptance into the fold. Soon as New Orleans heard him play, it didn't matter where he was born. Cleary was then, and remains, an absolute musical monster. Yet a polite and erudite British one, hence the name of his band the Absolute Monster Gentlemen.
He started as a kid on guitar, until R&B 45s came into his consciousness. Gradually he morphed into a pianist and then a seriously great pianist. He also started writing and performing songs, as well as playing any instrument he could find. His great playing led to invitations from successive legends to play with them, most notably Bonnie Raitt, who heard his funky fluency and wanted it for her band. "Jon Cleary," she once said, "is the ninth wonder of the world."
That wonder sparkles with ongoing greatness on Cleary's newest album, Dyna-mite, which weds all facets of his expression. It's fat, funky, and it grooves. It's his first since 2015's Go Go Juice, which won the GRAMMY for Best Regional Roots album at the 58th GRAMMY Awards. Accepting that award, his mission statement was clear, expressing real gratitude for the inclusion he was offered from the start.
"I'd like to thank that large family of New Orleans musicians," he said, "and the giants who came before us on whose shoulders we're standing, especially Allen Toussaint, who did the horns on this and who is very missed." He also thanked his parents, and his grandmother, Sweet Dolly Daydream, an English music-hall singing star.
Presently in Europe and beyond on tour with with Raitt before returning home, he spoke to us, on Oslo time, about all this and more. Here he is, in his own words:
Discovering The New Orleans Sound
I had an uncle who lived in New Orleans for many years when I was very young, and came back with great 45 records, and those, along with his stories, became the basis for my education in New Orleans Rhythm & Blues. Also an Englishman named John Broven wrote a definitive history of New Orleans R&B called Rhythm and Blues in New Orleans. The combination of my uncle's stories and 45s and this factual history book gave me a lot of background. I always wanted to go there, and was just waiting until I was old enough to leave school and do it.
I don't think it was random. This music is in my soul, really. I don't know if I could have gone down any other musical path. I think it was fortuitous that I had this direct connection with the music of New Orleans. I felt I was hard-wired to process that style of music. I heard Professor Longhair, Fats Domino and Allen Toussaint records and I loved them. But I also loved a lot of British music I heard. So it was a bit of nature and nurture both.
It wasn't till years later I discovered that these records I loved all came out of New Orleans. There was a tune called "Brickyard Blues," which was a hit for a Scottish singer Frankie Miller. I loved that tune, and couldn't wait for it to come on the radio. When it did I would be absolutely mesmerized. Found out years later it was recorded in New Orleans, and was written by Allen Toussaint. And there were many tunes like that which pressed all of my buttons.
Becoming A Pianist
I started on guitar as a teenager and it was my main instrument. We had my grandmother's old piano, and I'd play guitar chords on it. But once I heard New Orleans piano music, I realized that is what I loved. When I first moved to New Orleans, I didn't bring a guitar, and I realized that piano music was more interesting to me. It also was a new way to look at chord shapes. It offers the widest range of all instruments. It was like being let out of a small garden into a huge playing field.
The old musicians I played with in New Orleans didn't really care that I spoke with a funny accent. Or that I was a lot younger than then, or white, or English. It didn't matter. As long as you could play, that is all they cared about.
Serving The Song
I've learned how to avoid bad cliches in songwriting. But also to embrace the good ones. There's twelve notes and four beats to the bar. How much variety can there be before it begins to sound like Schoenberg or Thelonious Monk? That's why there aren't many pop songs written in 5/4. People want to dance. Harmonically, there aren't that many combinations of those twelve tones that haven't been played yet. And they haven't been played yet probably because they don't sound good. There's nothing new under the sun. So you try to avoid the bad cliches. But let in the good cliches. The 12-bar blues.

I've got lots of unfinished songs. Sometimes if I can't finish it, I'll put it on the mental backburner, and come back to it. Sometimes it will be a long time, but I'll finish it. There's one on the new album called "All Good Things" that I started 25 years ago.

I've written many songs with varying degrees of success and failure. I'm always open to any way into a song. No one method always works, and it might be dangerous if you found some kind of formula.
Sometimes a song idea can be as fleeting as a dream is when you wake up. For the first few seconds it's very vivid. But within five seconds of opening your eyes, it's gone. The same thing happens with music. Sometimes you get an idea for a song and you can hear all the parts. You hear it almost as if you are listening to a record of it, as if it has been complete and in the world for a long time. You try to get just a snapshot of it.
When I write songs, I start in different places. Sometimes I'll have an idea for a hook with no instrument, and sing it into my phone. Other times I'll go straight to the studio and pick up the bass, or go to electric piano and just start playing. Sometimes it starts with drums. Whatever the nearest instrument is will lead me to a certain direction.
But it doesn't really matter what instrument I use, because the songs lead the way. All I need to do, really, is follow, and stay out of the way. To let the song shine and sing.
Catching Up On Music News Powered By The Recording Academy Just Got Easier. Have A Google Home Device? "Talk To GRAMMYs"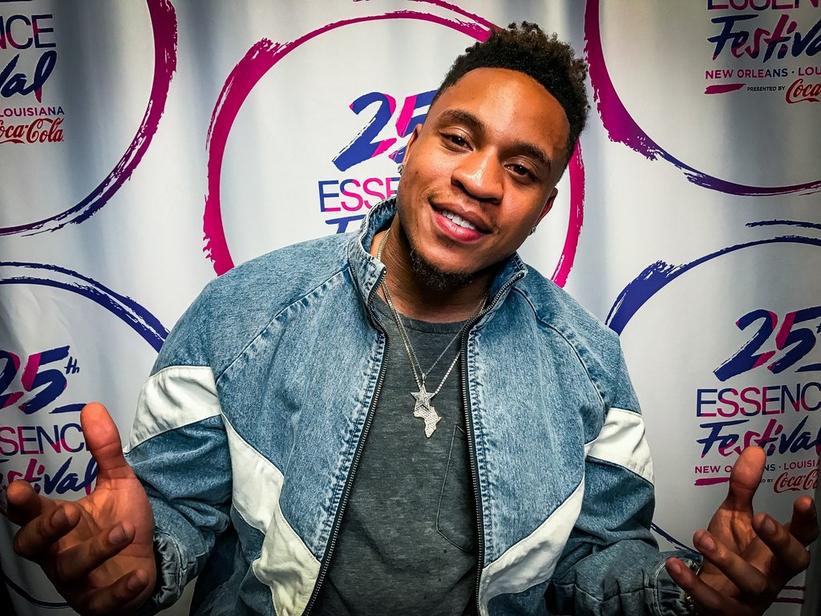 news
Rotimi On Performing At ESSENCE Fest, Growing Up African-American & More
The Nigerian-American singer and actor sat down with the Recording Academy to talk about what inspired his latest album, 'Walk With Me'
GRAMMYs
/
Jul 8, 2019 - 10:04 pm
In 2015, Rotimi stepped into the New Orleans Superdome for the first time to experience the magic of ESSENCE Fest. Four years later, in 2019, the "Love Riddim" singer returned to the celebration as a performer, something he said was spoken into existence.
"Last year me and my manager had a conversation and I said, 'Listen, I'm going to be on the [ESSENCE] mainstage this year. 365 days later, we did it," Rotimi told the Recording Academy at the 25th annual ESSENCE Fest.
Rotimi, also an actor on Starz' "Power," has evolved since his last album, 2017's Jeep Music, Vol.1. The singer said he really hit home with its follow-up, the recently released Walk With Me, a project he worked hard for, putting in hours in the studio after filming on set.
"Walk With Me is the first time I actually felt like I was giving myself as an artist, and personally I feel like with everything else I have going on I wanted to show people that this is really what I do," he said. "I wanted people to understand who Rotimi is, who Rotimi was before, who I want to be and just understand my growth and the journey and my passion for what I do."
Part of why the album felt like such a representation of him is because it embodies beats of his African roots, something he said was very present growing up Nigerian-American.
"I grew up with a lot of Fela Kuti and I grew up with Bob Marley," he said of his musical roots. "But I also grew up with Carl Thomas and Genuine and Usher, so there was a genuine mixture of who I am and what I've grown up to listen to. The actual Walk With Me project was a mixture of influences of Akon and Craig David."
Mumu Fresh On What She Learned From Working With The Roots, Rhyming & More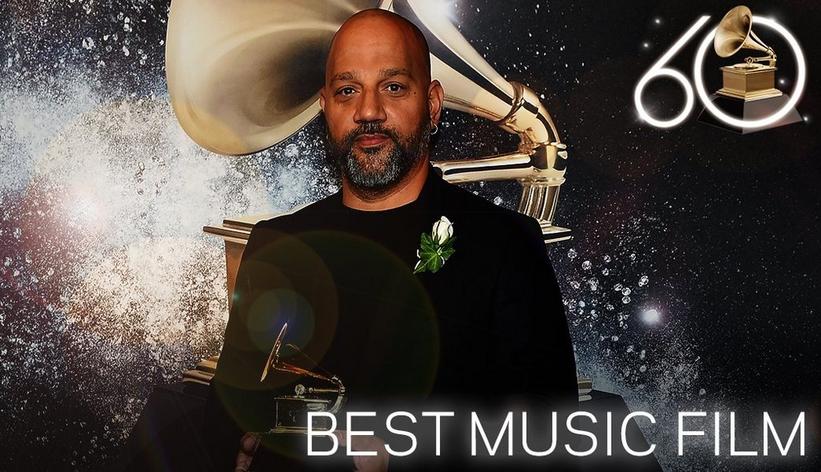 news
Allen Hughes' "The Defiant Ones" Wins Best Music Film | 2018 GRAMMY
Director Allen Hughes' four-part documentary takes home Best Music Film honors for its portrayal of the unlikely partnership that changed the music business
GRAMMYs
/
Jan 29, 2018 - 02:09 am
The team behind The Defiant Ones celebrated a big win for Best Music Film at the 60th GRAMMY Awards. The crew awarded include director Allen Hughes and producers Sarah Anthony, Fritzi Horstman, Broderick Johnson, Gene Kirkwood, Andrew Kosove, Laura Lancaster, Michael Lombardo, Jerry Longarzo, Doug Pray & Steven Williams.
In a year rife with quality music documentaries and series, the bar has been set high for this dynamic category. The Defiant Ones is a four-part HBO documentary telling the story of an unlikely duo taking the music business by storm seems better suited for fantastical pages of a comic book, but for engineer-turned-mogul Jimmy Iovine and super-producer Dr. Dre, it's all truth.The Defiant Ones recounts their histories, their tribulations and their wild success. These include first-hand accounts from those who were there in Iovine's early days, such as Bruce Springsteen and U2's Bono, as well as those on board when Dre and Iovine joined forces, such as Snoop Dogg and Eminem.
The competition was stiff as the category was filled with compelling films such as One More Time With Feeling, Two Trains Runnin', Soundbreaking, and Long Strange Trip.
Attention Music Fans: Take The GRAMMY Challenge NOW On KIK And Facebook Messenger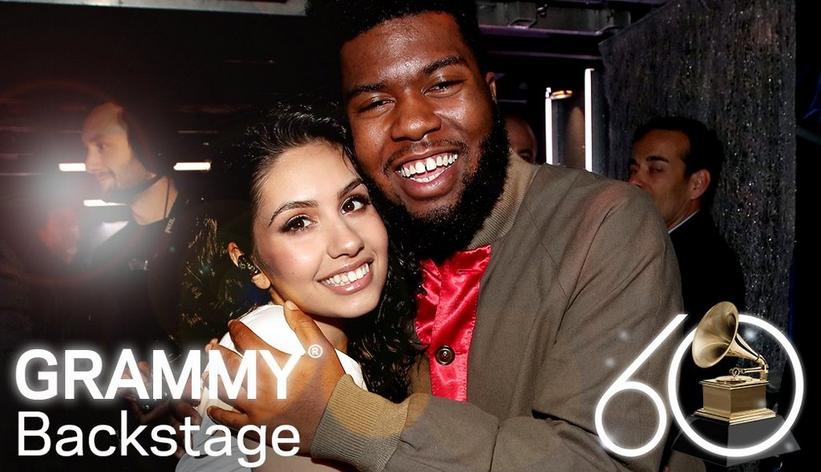 photo_gallery
Portugal. The Man To Aida Cuevas: Backstage At The 2018 GRAMMYs
Also see James Fauntleroy, Reba McIntire, Latroit, and more after they stepped off the GRAMMY stage
GRAMMYs
/
Jan 29, 2018 - 05:39 am
What do artists do the moment they walk off the GRAMMY stage from presenting, accepting an award or performing? Now, you can find out.
Take a peak at Album Of The Year GRAMMY winner Bruno Mars, 60th GRAMMY Awards Host James Cordon, Cardi B minutes before her electrifying performance of "Finesse," and more!
Also see Best Pop Duo/Group Performance GRAMMY winners Portugal. The Man posing with their first career GRAMMY Award, Best Roots Gospel Album GRAMMY winner Reba McIntire right after she walked offstage, Best R&B Song GRAMMY winner James Fauntleroy, Best Remixed Recording GRAMMY winner Latroit, and many more, with these photos from backstage during the 60th GRAMMY Awards.
Getting The Latest Music News Just Got Easier. Introducing: GRAMMY Bot. Find it On KIK and Facebook Messenger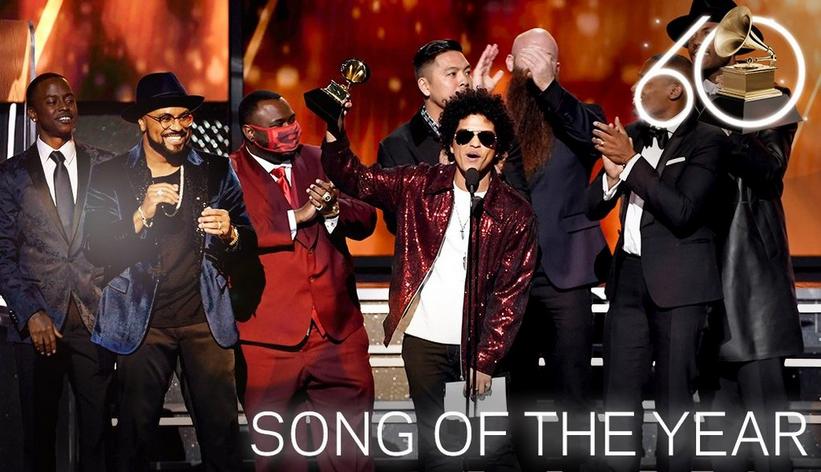 news
Bruno Mars Wins Song Of The Year | 2018 GRAMMYs
The Hawaiian native takes home Song Of The Year for "That's What I Like" at the 60th GRAMMY Awards
GRAMMYs
/
Jan 29, 2018 - 08:11 am