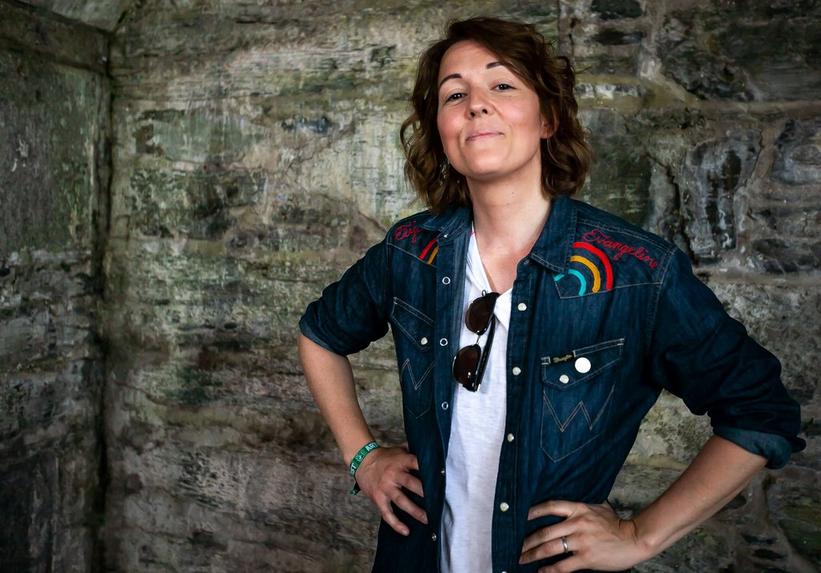 Photo: Daniel Mendoza/Recording Academy
news
Exclusive: Brandi Carlile On 'By The Way, I Forgive You' & "The Joke"
The GRAMMY-nominated singer/songwriter took some time backstage at Newport Folk Festival to discuss her latest album, her upcoming female-focused festival and more
GRAMMYs
/
Aug 1, 2018 - 01:45 am
Walking into the brick-and-stone-lined bunker room backstage at Fort Adams Park, R.I., during Newport Folk Festival, Brandi Carlile seems to glow. Six albums into her remarkable career, her voice and songs are more expressive and exceptional than ever, and her energy, soothing and luminous, lights up the space — and people — surrounding her.
Her latest project, By The Way, I Forgive You, embodies Carlile's unprecedented combination of wisdom and talent, along with help from her longtime musical partners Phil and Tim Hanseroth. We visited with Carlile backstage at Newport Folk Festival to talk about forgiveness, the story behind "The Joke," her exciting new female-focused festival, and what she does for fun in her time away from song.
How did you choose the direction you took for your sixth album, By The Way, I Forgive You — specifically with the theme of the defacto title track "Every Time I Hear That Song"?
I just think that concept of forgiveness has been diluted and culturally white, middle class Christianized, hashtag "blessed," that word, in a way that takes away from how radical and beautiful it really is to forgive and to accept something. Not to be confused with complacency, but to forgive someone, even if they're not sorry, and also to forgive life itself for killing your parents and letting you down politically and the things that it does. I didn't set out to write about that, but when the chunks of stone were taken away I saw the shape of the sculpture, I knew what it was, and that's why we named the album, By The Way, I Forgive You.
That's a beautiful notion. How did the song, "The Joke," come about?
It was post-November and I met a boy who was just shiny, he just sparkled, for lack of a better [word], but he didn't know it. And he still doesn't know it. And he doesn't know how great his life is gonna be and how special he is, but he's getting just brutalized at school and having his little life ruined. And he had this white T-shirt on and he was just tugging it down, trying to pull it all the way down over his legs and over his belly and just didn't feel like he could be in his own skin.
I just saw the vulnerability and the awkwardness in him, and I felt for him being alive right now and having to absorb some of the toxicity that we're hearing in the media. Not just the media, not to vilify the press, but in our communities, there's been a permissiveness for hatred that's unprecedented. Anyway, I was working for War Child and looking into the eyes of refugee children every day. And so I wrote "The Joke" about a reckoning and a revolution and a time that's coming when we'll realize that love has already conquered the world and pick it back up.
How did the concept for your Girls Just Wanna festival come together and what would make it successful, in your eyes?
I'm really excited about it. I think it's going to be the funnest thing I've ever done. I've got so many ideas to make it really fun. I grew up in the late '80s and all throughout the '90s and Lilith Fair made a really big impact on me as a teenager. And I'm aware that Lilith Fair came back and wasn't as a whole successful, but I don't think that proves anything about women in music because Woodstock couldn't come back either.
What I wanted to do was I wanted to create a festival that, with no hostility, will show the people that book festivals, in mainland U.S. particularly, that if several thousand women are willing to spend thousands of dollars and leave the country to see women's music, what are they willing to do here at home if you just got a little braver and put more of us toward the top line of that festival line up? Women will come out and see us. Men will come out and see us and we deserve to be there and that's what I'm trying to say with Girls Just Wanna Weekend. And that's what my girls are trying to say that are doing it with me too.
Sounds awesome, and we wish you the best of luck with it! Lastly, outside of music, what are some things you enjoy to either relax or recharge?
Man, it would surprise you. [laughs] … Fishing is my life outside of singing. And I ride ATVs. I ride four wheelers. And grilling. So fishing, riding ATVs and grilling. That is my life. And growing tomatoes.
Catching Up On Music News Powered By The Recording Academy Just Got Easier. Have A Google Home Device? "Talk To GRAMMYs"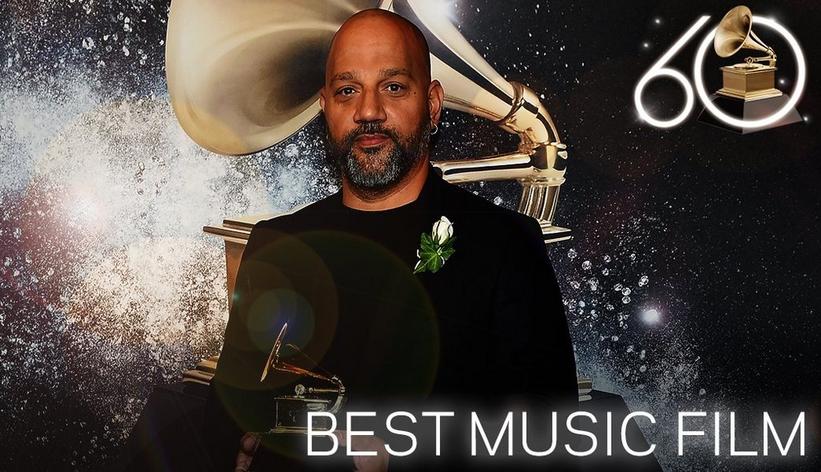 news
Allen Hughes' "The Defiant Ones" Wins Best Music Film | 2018 GRAMMY
Director Allen Hughes' four-part documentary takes home Best Music Film honors for its portrayal of the unlikely partnership that changed the music business
GRAMMYs
/
Jan 29, 2018 - 02:09 am
The team behind The Defiant Ones celebrated a big win for Best Music Film at the 60th GRAMMY Awards. The crew awarded include director Allen Hughes and producers Sarah Anthony, Fritzi Horstman, Broderick Johnson, Gene Kirkwood, Andrew Kosove, Laura Lancaster, Michael Lombardo, Jerry Longarzo, Doug Pray & Steven Williams.
In a year rife with quality music documentaries and series, the bar has been set high for this dynamic category. The Defiant Ones is a four-part HBO documentary telling the story of an unlikely duo taking the music business by storm seems better suited for fantastical pages of a comic book, but for engineer-turned-mogul Jimmy Iovine and super-producer Dr. Dre, it's all truth.The Defiant Ones recounts their histories, their tribulations and their wild success. These include first-hand accounts from those who were there in Iovine's early days, such as Bruce Springsteen and U2's Bono, as well as those on board when Dre and Iovine joined forces, such as Snoop Dogg and Eminem.
The competition was stiff as the category was filled with compelling films such as One More Time With Feeling, Two Trains Runnin', Soundbreaking, and Long Strange Trip.
Attention Music Fans: Take The GRAMMY Challenge NOW On KIK And Facebook Messenger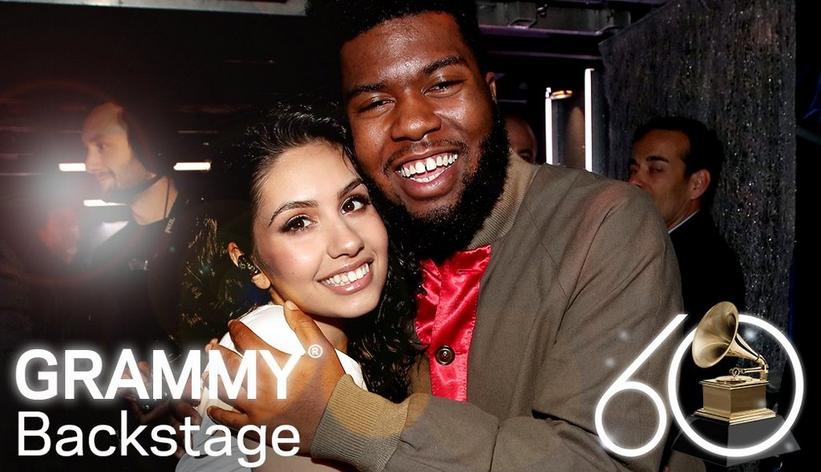 photo_gallery
Portugal. The Man To Aida Cuevas: Backstage At The 2018 GRAMMYs
Also see James Fauntleroy, Reba McIntire, Latroit, and more after they stepped off the GRAMMY stage
GRAMMYs
/
Jan 29, 2018 - 05:39 am
What do artists do the moment they walk off the GRAMMY stage from presenting, accepting an award or performing? Now, you can find out.
Take a peak at Album Of The Year GRAMMY winner Bruno Mars, 60th GRAMMY Awards Host James Cordon, Cardi B minutes before her electrifying performance of "Finesse," and more!
Also see Best Pop Duo/Group Performance GRAMMY winners Portugal. The Man posing with their first career GRAMMY Award, Best Roots Gospel Album GRAMMY winner Reba McIntire right after she walked offstage, Best R&B Song GRAMMY winner James Fauntleroy, Best Remixed Recording GRAMMY winner Latroit, and many more, with these photos from backstage during the 60th GRAMMY Awards.
Getting The Latest Music News Just Got Easier. Introducing: GRAMMY Bot. Find it On KIK and Facebook Messenger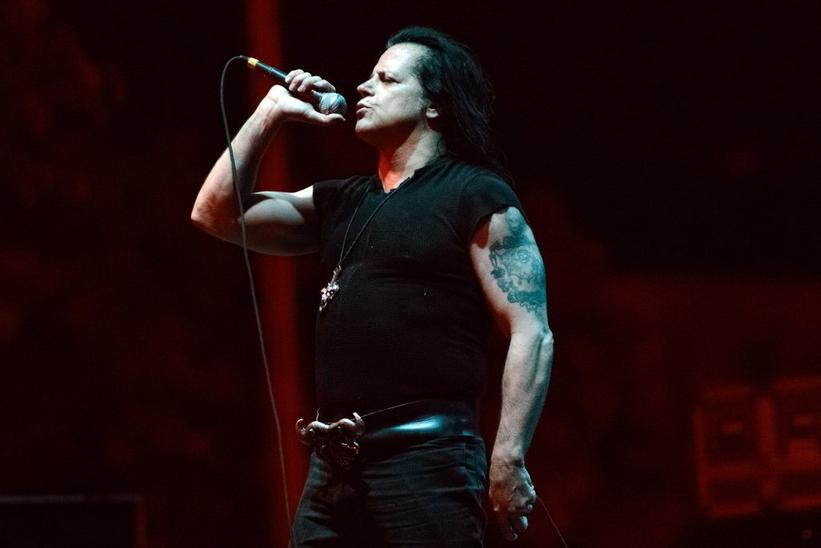 Photo: Daniel Boczarski/Getty Images
news
Original Misfits Unleash One Night Only L.A. Reunion Show
Dark punk legends to play first show with Glenn Danzig and Jerry Only since last year's Riot Fest reunion
GRAMMYs
/
Aug 22, 2017 - 05:28 am
There's big news today for punk-rock fans aware that the Misfits made much more than just T-shirts.
The massively influential punk band announced a special show touted as the "only 2017 performance in this world… or any world" and billed as "The Original Misfits" in Los Angeles at the Forum on Dec. 30.
This will be the first Misfits show featuring original singer Glenn Danzig and original bassist Jerry Only with long-time guitarist Doyle Wolfgang von Frankenstein since the band reunited for a pair of Riot Fest appearances in Chicago and Denver in 2016. Last year's Riot Fest gigs, which featured drummer Dave Lombardo, marked the first time in 33 years the original Misfits members played together.
"OK Los Angeles, you've waited almost 35 years for this, here's your chance to see the "Original Misfits" in this Exclusive L.A. only performance." said Glenn Danzig. "No Tour, No BS, just one night of dark metal-punk hardcore brutality that will go down in the history books. See you there."
Tickets for this "one night only" show go on sale Friday, August 25.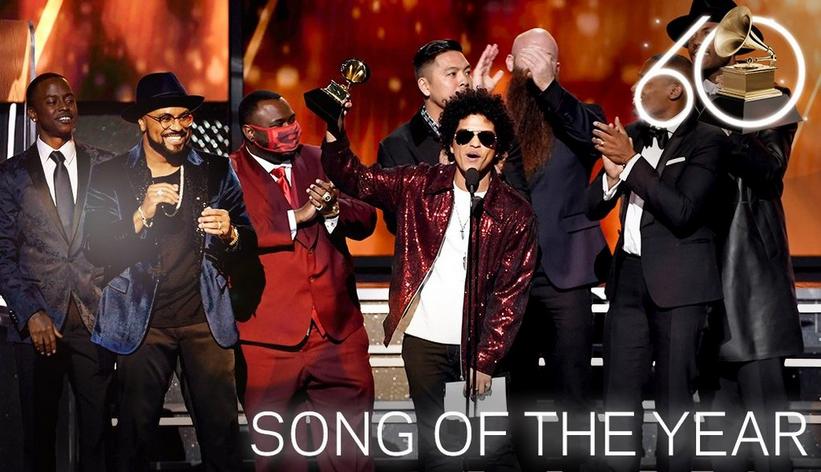 news
Bruno Mars Wins Song Of The Year | 2018 GRAMMYs
The Hawaiian native takes home Song Of The Year for "That's What I Like" at the 60th GRAMMY Awards
GRAMMYs
/
Jan 29, 2018 - 08:11 am