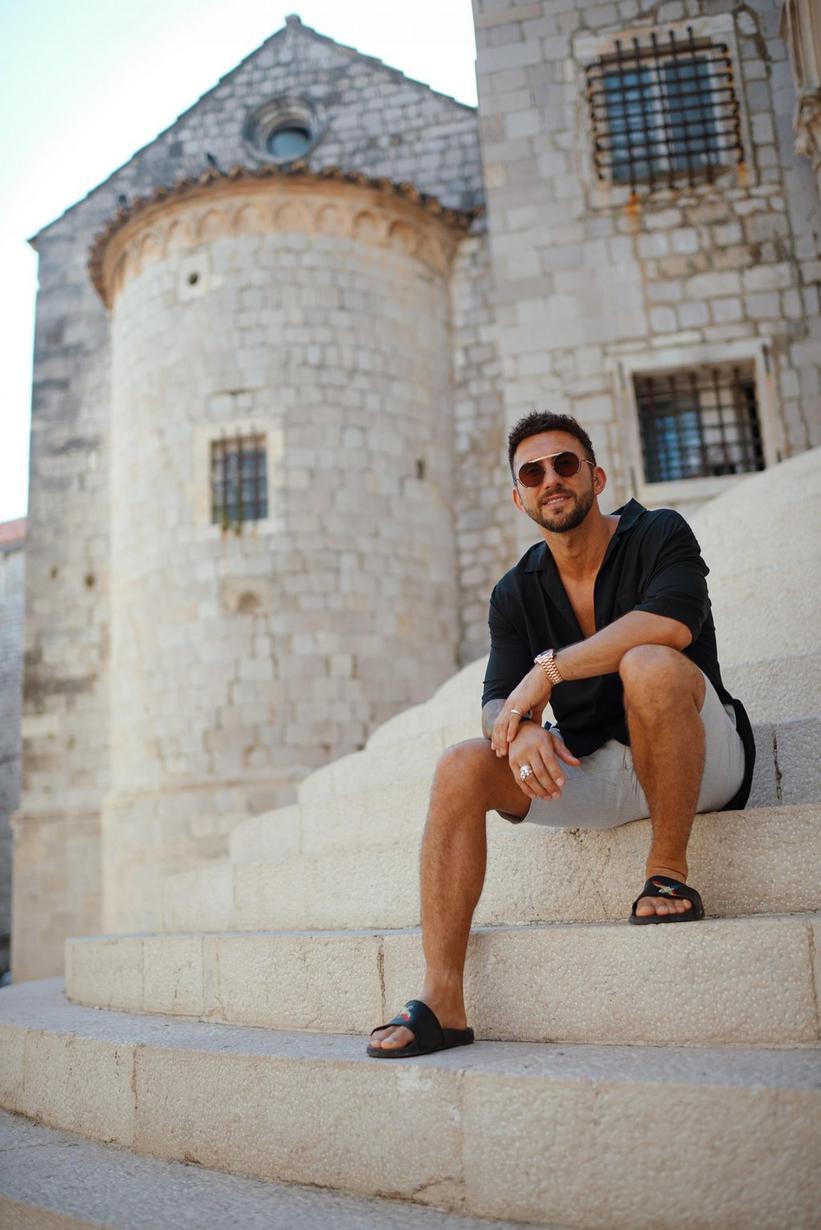 Photo: Courtesy of artist
news
DJ Hot Since 82 Talks Healing Through Debut 'Recovery,' Boy George Collab & Nu Disco Meets 'Star Wars' Track
The album is "about picking yourself up and getting yourself in a better headspace ... it's more of a healing album," the "Nightfall" producer recently told GRAMMY.com
GRAMMYs
/
Dec 16, 2020 - 04:41 am
British DJ/producer Hot Since 82 (a.k.a. Daley Padley) swiftly become a dance festival and club staple around the world with dark and moody tracks that were crafted with a sweaty dancefloor in mind. His rise came shortly after he began releasing bangers in the 2010s—there was his 2013 emotive melodic house jam "Shadows," his massive remix of Green Velvet's summer 2013 dancefloor epic "Bigger Than Prince" and 2015's tech house gem "Veins" (still one of the top purchased tracks on his Beatport), to name a few. He's since served up clubby remixes for RÜFÜS DU SOL, Foals and Joe Goddard of Hot Chip. He's also released many more singles and completed three residencies at Ibiza's legendary dance club Pacha.
Yet a lot has changed for him in recent years. He faced a huge tragedy when his best friend died by suicide in 2017, just two weeks prior to kicking off his debut Ibiza residency. To help himself cope with the loss, Padley created a beautifully emotive EP in honor of his friend: 2019's 8-track, whose proceeds he donated to U.K. mental health organization MIND. Not long after, he began working on his debut full-length album, Recovery, released Nov. 27 on his Knee Deep In Sound label.
"[The album] was more about picking yourself up and getting yourself in a better head space. If Recovery is anything, it's more of a healing album," the "Nightfall" producer recently told GRAMMY.com. He also talks diving deep into the creative process of the album—including the Boy George track that was five years in the making, what he thinks makes a great dance track and more.
This interview has been edited and condensed for clarity.
You just dropped your full-length debut, Recovery. Congrats!
Thank you.
What has it felt like to share this project with the world, particularly in 2020, the year we can't dance together?
Weirdly enough, the album was never going to be aimed fully at the dancefloor. The tracks are not seven, eight, nine minutes long like you would expect a dance record to be. They're all pretty short, around four minutes, five minutes. It was more like a real full album. I don't think people really listen to six, seven-minute songs on Spotify. With the rise of streaming platforms, music's so disposable now. I'm sure there's some algorithm or whatever that tells you three-minute records will do a hell of a lot better than long dancefloor ones. With that in mind, I did shorten the tracks. They weren't specifically meant for a dancefloor, but they are made for the dancefloor if that makes any kind of sense.
It feels great to have it out. Obviously, no one's in clubs right now, no one's dancing, but at the same time music is such a big thing. It's such a personal thing. It can really elevate or decrease your mood. We all need positive music right now ...
It does feel like albums are becoming a bit more commonplace in dance music. I'm curious what caused you to want to release a proper album, and how the creative process felt different for you versus when you've released EPs and singles in the past?
I think definitely with the streaming platforms, it's really accessible to get your headspace in a full-scale album where you can visually see which track goes after each of them. Sometimes when you're buying music on Beatport you just buy one, two or three of the tracks out of 13, and you don't really understand the full philosophy behind why the tracks are scheduled in a certain position. The ethos behind the whole album is lost when you buy individual MP3s. With streaming services, obviously, you can choose which one you're going to play, but ultimately, it's all there.
I like the challenge as well. I write music at home. I write a lot of music. I think the whole concept of an album tells a stronger tale than one or two tracks on an EP. I've been writing dancefloor bangers for forever really. I guess it comes with maturity because with an album you are putting yourself out there for criticism because it's not 13 tracks of banging dancefloor records. I tried different things with different musicians—slower BPMs, working with live musicians like keyboard players, saxophonists—and different instrumentation which I wouldn't use before. The whole idea of it is exciting to me. I've got to keep it interesting for myself, never mind the people buying the music and dancing to it. An album just works for me. If you would have asked me 20 years ago if I'd be writing an album, I'd think you were crazy. Could I even do something like that? Now I've done it and it's out, and people seem to be enjoying it.
The best thing about this album is no two tracks are the same. You ask one person what their favorite record is and they'll tell you one track and you ask someone else and it's a totally different one. I've never had that with any of the projects I've done before. There'd always be one or two tracks that everyone headed towards. With this project, it's really sporadic. I love that.
What do you feel like the journey or the through-line is?
The name of the [title] track, "Recovery," I named it last year when I finished the 8-track album, which was a personal project. My best friend passed away and the 8-track was dedicated to him. It was very much that kind of project [that] definitely told a tale throughout it. Coming back on something like that, Recovery just felt like it made sense, title-wise anyway. It was more about picking yourself up and getting yourself in a better headspace. If Recovery is anything, it's more of a healing album.
I guess the next project after this would be strictly for the dancefloor, but I think I'm going to take a year off. I'm definitely not going to write an album next year. I think I'll probably return to doing EPs and that next year, which is quite exciting now. After doing my two albums consecutively, it's quite exciting for me now to get back in the studio and just make some dark stuff.
"It was more about picking yourself up and getting yourself in a better head space. If Recovery is anything, it's more of a healing album."
How long did it take to make the album?
Actually, it takes me forever [to make an album]. Writing a track is easy and I can do it in a few hours. I'm just meticulous and I never stop rehashing it, just going over it. Ninety percent of the time, the first version was better than the twentieth version. I need to know when to stop. My wife goes insane with me because she knows when it's finished. I end up just ruining the whole record. It wasn't as bad this time around. 8-track was a nightmare because it was a personal project and I wanted to do the best that I possibly could. It was a tough project and was a tough period. With Recovery, I made the tracks quite easily and let them go. In terms of "it's finished," wasn't as hard. In January I started properly on it.
I think most creative people can relate to the perfectionist struggle.
They're your babies for a short period of time, aren't they? It is hard to let them go.
I love the early U.K. rave vibes on "Body Control"—and with Boy George, what! I'm curious about the inspiration going into it, the creative journey of bringing him and Jamie Jones in, and how it all came together.
I was supposed to do a record with Boy George about five or six years ago. We were going back and forth for quite some time. I could never write the right record that really worked for his voice. It had to be sassy but I kept writing something too dark. We shelved it for a little while. I still had all of the vocals he sent me on my computer, waiting for the right moment. With the new project, I thought it was a great way to get this track finished and, obviously, it would look great on the album to feature somebody so iconic like George. I was working on some bass lines and made a super minimalistic, upbeat demo. I sent it to George and he said, "I love this." Then, I went back to my old self and started going over and over it and just making the record worse.
That's when I sent it to Jamie, and he said he loved it. So I asked, "Do you want to get on board? Just need a bit of help on the breakdown and whatnot." I gave it to Jamie and he had a week or two on it and sent me some stems back. Then it all felt quite organic between the three of us, we finished it off. It's not a super long track. It's only just under four minutes, but I don't think a track like that needs to be any longer. It tells a tale, it does its thing and that's that. I'm really happy we managed to get it all done. It's kind of the unlikeliest of collaborations. George being a British icon, it's amazing. Actually, my dad called me the other day and he was just blown away that I managed to get Boy George on the record because he doesn't really know the ins and outs of the success I've had with DJing and what not. I think it was a bit of a wake-up call for him. He was buzzing.
Watch: GRAMMY Rewind: Watch Boy George & Culture Club Win Best New Artist In 1984
I love that your dad was like, "Okay, you've made it. Boy George."
Yeah. That's basically what did it. He was at work and he called me and he was like, "Wow, this is insane." [Laughs.]
I also want to talk about "Naboo"—I mean, Miss Kittin is also iconic. What was on your mind when you were creating the beat? And when you sent it to her, did she then come up with the lyrics on her own?
I actually made three tracks, and they're basically the same, over a day or two. I wanted to make something kind of nu disco, kind of an indie vibe, kind of Todd Terje. I had this vision in my head. I saw Todd play in Barcelona in 2013 in this old castle and he was playing disco and everyone was losing their mind. It was amazing. I wanted to make something like futuristic disco, just something totally different that people wouldn't think was a Hot Since 82 record. That's how I set about it. Then I got a little catchy "do do do do" [hums beat], super simple but it just works.
As quick as it was, I needed somebody to elevate it, and I just thought of Miss Kittin straight away. We're friends already, and she's a fellow sci-fi nerd. She loves Star Wars—she has a lightsaber tattooed on her arm—and we get along really well. She's one of the sweetest women in the world. She's an icon in her own right. I thought, "How amazing would it be to not only put a record out that doesn't sound like me, but to feature somebody that's known as a techno/electronic icon legend." She's been putting music out forever.
She just said, "Look, I don't play your music, but I love you. Let's do it. I think this is really interesting." She literally did it in an afternoon. I sent her the track and a couple of hours later she sent me a voice memo. I was like, "This is amazing. This is exactly what it needs to be. Don't take it too seriously. Let's have a bit of fun with it. Life's too serious anyway." I just asked her to say a couple of little more things. The next day she sent it to me acapella and then I finished it that week. When records and collaborations work like that, they're always the best ones as well. I really like that one. "Naboo" is the record that people are surprised by and the Boy George one as well, but I think this track really is a "wow" kind of thing because it doesn't sound like me, which is great.
Related: Gene Farris Talks "Space Girl," Rave Safety & The Return Of The "Bedroom DJ"
I love that. Nu disco meets Star Wars meets techno legend.
It doesn't make sense, does it? But it works.
Recently, you did the hot air balloon set which looked super fun.
Oh my god. I survived.
What did that feel like for you?
It was freezing at about five degrees. It was 5 a.m. when I first got there and [it was] pitch black. It was 7 a.m. when we finally went up in the air. The basket was small and we had three people in there. The guy who is steering it was an absolute legend. He was off his head, seriously. Obviously, I've got to play and it was super loud. He always seemed to pull it when I was mixing. It was really difficult to mix. There's another dude who's twice the size of me to my right who was the guy from Minirig that installed the sound system in there. They did a great job, by the way. He needed to stay there just in case we had a power issue. My manager told me that a lot of people on social media [were] like, "Why have you hidden this guy?" It's like, "Dude, it's the sound guy, he's gotta fix it."
Anyway, it was a very unique experience. Definitely ticked it off the bucket list. I won't be in a rush to do it again. It was scary! Let me explain: The thing is because I'm a short dude they put a step in the middle, one of those Reebok steppers they use for fitness classes. It was wet outside so the whole basket was soaking. I wasn't strapped in, there was no harness. I was elevated above the basket, so if I fell back I literally would have tipped over and hit my head on the back of the basket. Seriously. If you notice, I'm mixing while holding on. At the same time, when you're up there it's the most beautiful feeling ever. It really is. You probably could tell that I'm like a little kid on Christmas.
Annie Mac just named your track "Rules" her Hottest Record in the World. I want to know what your favorite track by another artist is right now.
In general? In the last two days, I've been listening to, on Spotify, a playlist called R&B of the '90s. It's super cheesy R&B. All I've been listening to is my album. I need to listen to something completely different, so I've just been listening to loads of '90s R&B. That's been rocking my world this week. If you're looking for a new artist, I couldn't tell you one. I can't find a new album that I like. Usually, I'm really lucky and I go on Spotify and find an album and I absolutely obliterate it. This year, I've not been able to find one album I love. I don't know why.
What do you think makes a great dance track?
A track that takes your mind somewhere else. Music's made for emotion, isn't it? If I'm on the dancefloor I want a track to take me somewhere. I think a good record has to have a good lead, something that you can sing along to a little bit. I like vocals in records—not on every record, but I think a vocal will always elevate it. If I can leave the club at the end of the night and still be humming that lead sound or vocal then that's a hit record, I think. I try and inject both of those kinds of things into my music.
What's your biggest hope for 2021?
Just to put all this crap behind us. It's been dark. The last month has been dark. The last month has dragged on more than the rest of the summer and that's probably because I've not been able to go out and go to the gym. I feel better now, but just the normality of going out and eating and just doing normal things with family and friends—to just say goodbye to this year.
It's not all been a disaster. We had a baby four months ago. It's been great being at home and co-parenting. We want to take him out and show him off and do all the things. The best that we can hope for now is for everyone to get better, the vaccines to work, everyone to stay healthy and just live a normal life. You don't realize what you miss until it's gone, do you? Some of the stupidest, tiniest little things.
Brandon Lucas Talks Staying Hopeful, Working With Dr. Cornel West & Empowering Dance Producers Of Color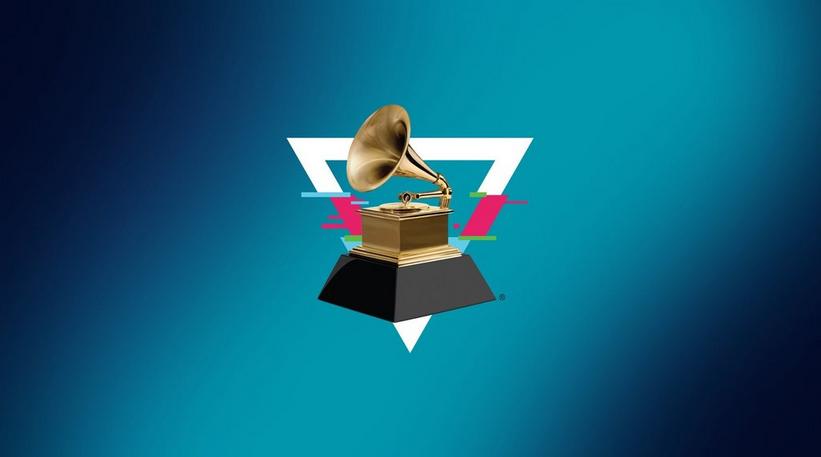 news
Find Out Who's Nominated For Best Rap Album | 2020 GRAMMY Awards
Dreamville, Meek Mill, 21 Savage, Tyler, The Creator, and YBN Cordae all earn nominations in the category
GRAMMYs
/
Nov 20, 2019 - 06:28 pm
The 2020 GRAMMYs are just around the corner, and now the nominations are in for the coveted honor of Best Rap Album. While we'll have to wait until the 62nd GRAMMY Awards air on CBS on Jan. 26 to find out who will win, let's take a look at which albums have been nominated for Best Rap Album.
Revenge of the Dreamers III – Dreamville
This star-studded compilation album from 11-time GRAMMY nominee
J. Cole
and his Dreamville Records imprint features appearances from some of the leading and fastest-rising artists in hip-hop today, including label artists EARTHGANG, J.I.D, and Ari Lennox, plus rappers T.I, DaBaby, and Young Nudy, among many others. Recorded in Atlanta across a 10-day recording session,
Revenge of the Dreamers III
is an ambitious project that saw more than 300 artists and producers contribute to the album, resulting in 142 recorded tracks. Of those recordings, 18 songs made the final album, which ultimately featured contributions from 34 artists and 27 producers.
Dreamers III, the third installment in the label's Revenge of the Dreamers compilation series, debuted at No. 1 on the Billboard 200 chart and achieved gold status this past July. In addition to a Best Rap Album nod, Dreamers III is also nominated for Best Rap Performance next year for album track "Down Bad," featuring J.I.D, Bas, J. Cole, EARTHGANG, and Young Nudy.
Championships – Meek Mill
In many ways, Championships represents a literal and metaphorical homecoming for Meek Mill. Released in November 2018, Championships is the Philadelphia rapper's first artist album following a two-year prison sentence he served after violating his parole in 2017. Championships, naturally, sees Meek tackling social justice issues stemming from his prison experience, including criminal justice reform. The album debuted at No. 1 on the Billboard 200, his second chart-topper following 2015's Dreams Worth More Than Money, and reached platinum status in June 2019. Meek Mill's 2020 Best Rap Album nod marks his first-ever GRAMMY nomination.
i am > i was – 21 Savage
Breakout rapper and four-time GRAMMY nominee 21 Savage dropped i am > i was, his second solo artist album, at the end of 2018. The guest-heavy album, which features contributions from Post Malone, Childish Gambino, J. Cole, and many others, has since charted around the world, topped the Billboard 200 – a first for the artist – in the beginning of 2019, and achieved gold status in the U.S. As well, nine songs out of the album's 15 original tracks landed on the Hot 100 chart, including multi-platinum lead single "A Lot," which is also nominated for Best Rap Song next year. 21 Savage's 2020 Best Rap Album nomination, which follows Record of the Year and Best Rap/Sung Performance nods for his 2017 Post Malone collaboration, "Rockstar," marks his first solo recognition in the top rap category.
IGOR – Tyler, The Creator
The eccentric Tyler, The Creator kicked off a massive 2019 with his mid-year album, IGOR. Released this past May, IGOR, Tyler's fifth solo artist album, is his most commercially successful project to date. The album debuted at No. 1 on the Billboard 200, marking his first time topping the coveted chart, while its lead single, "Earfquake," peaked at No. 13, his highest entry on the Hot 100. Produced in full by Tyler and featuring guest spots from fellow rap and R&B stars Kanye West, Lil Uzi Vert, Solange, and Playboi Carti, among many others, IGOR follows the rapper's 2017 album, Flower Boy, which received the Best Rap Album nod that same year.
The Lost Boy – YBN Cordae
Emerging rapper YBN Cordae, a member of the breakout YBN rap collective, released his debut album, The Lost Boy, to widespread critical acclaim this past July. The 15-track release is stacked with major collaborations with hip-hop heavyweights, including Anderson .Paak, Pusha T, Meek Mill, and others, plus production work from J. Cole and vocals from Quincy Jones. After peaking at No. 13 on the Billboard 200, The Lost Boy now notches two 2020 GRAMMY nominations: Best Rap Album and Best Rap Song for album track "Bad Idea," featuring Chance the Rapper.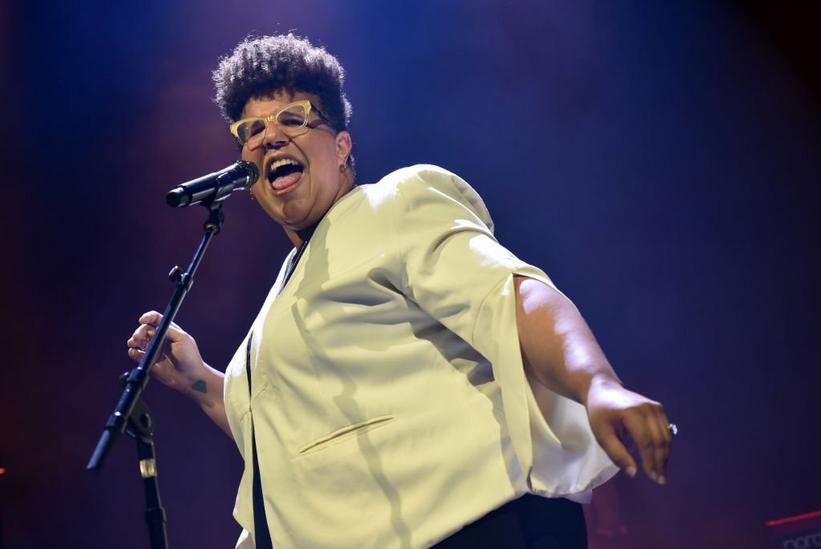 Photo: C Brandon/Redferns/Getty Images
news
Brittany Howard, Brandi Carlile, Leon Bridges, 2 Chainz & More Join Small Business Live Benefit Livestream
Proceeds from the event will be go toward loans to small businesses founded by people of color, with additional support to women-owned and immigrant-owned businesses, via Accion Opportunity Fund
GRAMMYs
/
Jun 16, 2020 - 04:13 am
This Saturday, June 20, artists including Brittany Howard, Brandi Carlile, Leon Bridges, 2 Chainz and more will come together for Small Business Live, a livestream fundraiser event for small businesses facing challenges from the COVID-19 pandemic.
Proceeds from the livestream will go to Accion Opportunity Fund to support small businesses founded by people of color, with additional support to women-owned and immigrant-owned businesses.
"Entrepreneurs of color are denied credit more often and charged higher rates for money they borrow to fund their businesses. We need to accelerate support to underserved businesses in order to reach our full potential," Accion Opportunity Fund CEO Luz Urrutia said. "We have to decide what we want our Main Streets to look like when this is over, and we must act decisively to keep small businesses alive and ready to rebuild. This is a fun way to do something really important. Everyone's support will make a huge difference to small business owners, their families and employees who have been devastated by this pandemic, the recession, and centuries of racism, xenophobia and oppression."
Tune in for Small Business Live Saturday, June 20 from 4:00 p.m. to 10:00 p.m. EDT on smallbiz.live. The site also provides a full schedule of programs and links to watch the livestream on all major digital platforms. To learn more about Accion Opportunity Fund, visit the organization's website.
Ivan Barias On Silence As Complicity, Holding Major Labels Accountable & How To Be A Non-Black Latinx Ally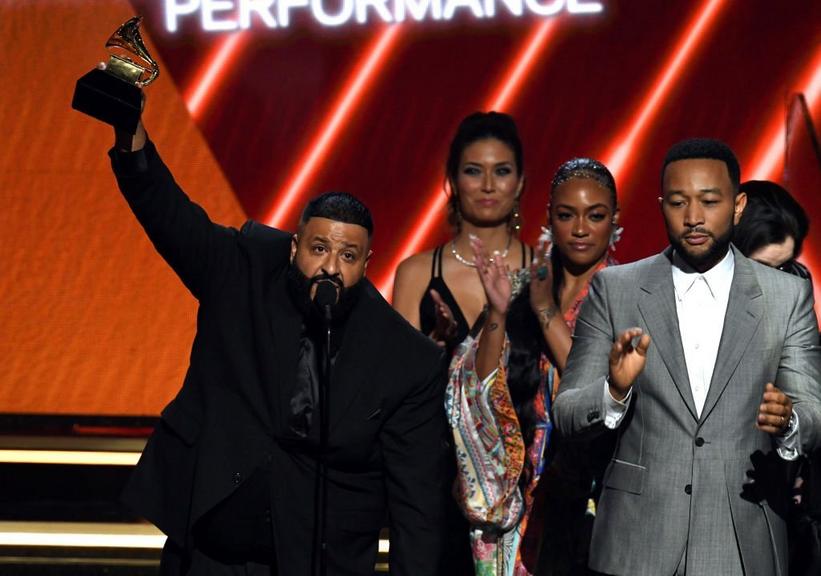 DJ Khaled, Samantha Smith and John Legend
Photo: Kevin Winter/Getty Images
news
DJ Khaled, Nipsey Hussle And John Legend Win Best Rap/Sung Performance For "Higher" | 2020 GRAMMYs
DJ Khaled, Nipsey Hussle and John Legend take home Best Rap/Sung Performance at the 62nd GRAMMY Awards
GRAMMYs
/
Jan 27, 2020 - 09:05 am
DJ Khaled, featuring Nipsey Hussle and John Legend, has won Best Rap/Sung Performance for "Higher" at the 62nd GRAMMY Awards. The single was featured on DJ Khaled's 2019 album Father of Asahd and featured Hussle's vocals and Legend on the piano. DJ Khaled predicted the track would win a GRAMMY.
"I even told him, 'We're going to win a GRAMMY.' Because that's how I feel about my album," DJ Khaled told Billboard. "I really feel like not only is this my biggest, this is very special."
After the release of the song and music video -- which was filmed before Hussle's death in March -- DJ Khaled announced all proceeds from "Higher" will go to Hussle's children.
DJ Khaled and co. beat out fellow category nominees Lil Baby & Gunna ("Drip Too Hard"), Lil Nas X ("Panini"), Mustard featuring Roddy Ricch ("Ballin") and Young Thug featuring J. Cole & Travis Scott ("The London"). Hussle earned a second posthumous award at the 62nd GRAMMYs for Best Rap Performance for "Racks In The Middle."
Along with Legend and DJ Khaled, Meek Mill, Kirk Franklin, Roddy Ricch and YG paid tribute to Hussle during the telecast, which concluded with "Higher."
Check out the complete 62nd GRAMMY Awards nominees and winners list here.
Photo: Michael Ochs Archives/Getty Images
news
Poll: From "Dreams" To "The Chain," Which Fleetwood Mac Song Is Your Favorite?
"Dreams" experienced a charming viral moment on TikTok after a man posted a video skateboarding to the classic track, and now it's back on the charts, 43 years later
GRAMMYs
/
Oct 16, 2020 - 04:00 am