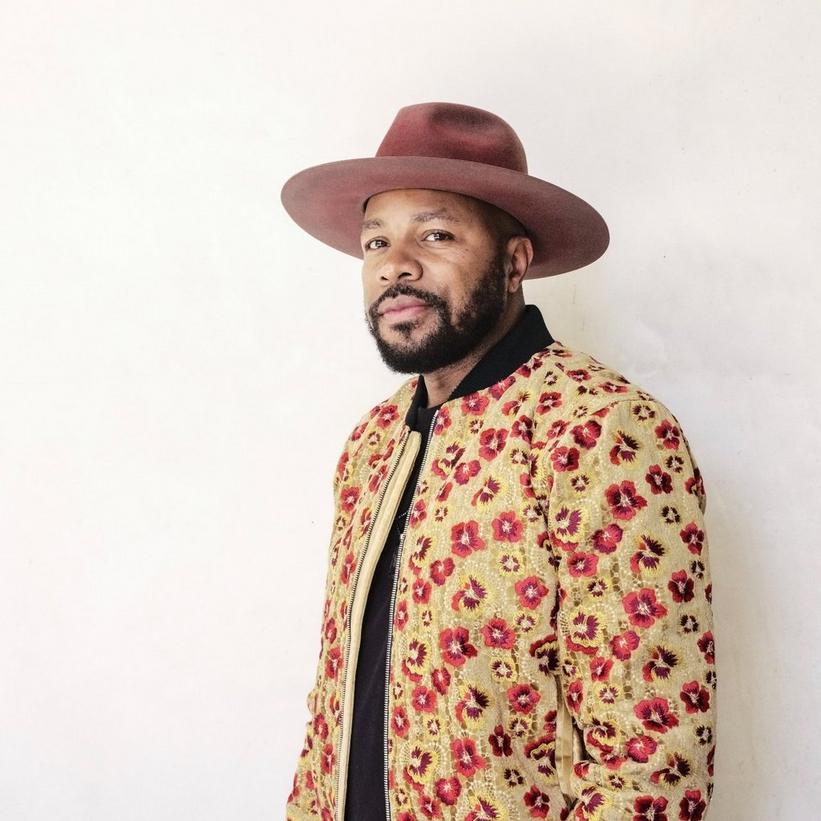 news
Why Hip-Hop Heavyweight D-Nice Is Headlining DC Jazz Fest 2021: "To Me, Jazz Is Infused In All Music"
The DJ and rapper famous for "Call Me D-Nice" is about to headline DC Jazz Fest on September 5, sharing the stage with some of the genre's leading lights. What compels a hip-hop legend to headline the largest jazz festival in our nation's capital?
GRAMMYs
/
Sep 4, 2021 - 01:27 am
Ask almost anybody in the burgeoning crossover jazz sphere about the barriers between jazz and rap, and they'll glow about how they're evaporating before our ears. Kassa Overall once called the two "from the same tree as far as where they come from, which is Black music in America." Jon Batiste recently opined to GRAMMY.com, "I don't even think genre exists."
While D-Nice doesn't take the unity of the two genres quite that far, he can attest to their connections: He's headlining the biggest jazz festival in our nation's capital on Sunday, September 5.
"Growing up, we used to look for jazz records to sample, and jazz records always had the best grooves to them," the rapper, DJ and producer famous for solo hits like "Call Me D-Nice"—as well as hard-hitting works with KRS-One and DJ Scott La Rock as Boogie Down Productions—tells GRAMMY.com. "That's part of the way my set is: I'm blending in a lot of those kinds of records, but I'm also blending in songs that were inspired by jazz as well."
During his headlining set—where he'll step on the same stage as bandleader Maria Schneider, pianist Orrin Evans, violinist Regina Carter and other cream-of-the-crop musicians—expect exactly what D-Nice promises. There will be hints of straight-ahead bebop—he namedrops Thelonious Monk and Dizzy GIllespie—but also music that bears those artists' inescapable influence.
Read on for an interview with D-Nice about what listeners can expect at his DC Jazz Fest appearance, the intersection of jazz and hip-hop and why he's making the most authentic music of his life right now.
How does it feel to be headlining DC Jazz Fest this weekend? It seems like a distinct honor.
To be honest with you, it's been an overwhelming experience just to play the music that I love and to have people receive it as well as they've been receiving it. Whether it was virtually or looking forward to this Sunday, obviously—D.C. is one of my favorite places to be—but just sharing music the way I was able to throughout the last two years, it's going to be great doing this live.
What's your connection to the jazz lineage? How does this music emotionally speak to you?
To me, jazz is infused in all music. Being a hip-hop artist, growing up, we used to look for jazz records to sample, and jazz records always had the best grooves to them. When you go back and listen to Thelonious Monk, we sampled those records. That's part of the way my set is: I'm blending in a lot of those kinds of records, but I'm also blending in songs that were inspired by jazz as well.
Whether it's A Tribe Called Quest or anything that DJ Premier produced, I'm kind of infusing that with songs that have heavy horns in them that were jazz-influenced, like Stevie Wonder. It should be a very interesting set.
Read More: "Loops Of Funk Over Hardcore Beats": 30 Years Of A Tribe Called Quest's Debut, 'People's Instinctive Travels And The Paths Of Rhythm'
The longer I work as a music journalist, the more genre distinctions seem blurry or even meaningless. Is there that much of a difference between jazz and hip-hop?
I mean, of course, there's a difference, but it just depends on the artist. I was looking at a video clip of Shock G from Digital Underground and he was breaking down the way certain rappers would rhyme. The way Biggie flowed—I can't remember exactly how he described it—but the way the flow was, it was like someone playing trumpet.
To me, it was just brilliant, because we've all been inspired by jazz music. Like, Miles Davis' Bitches Brew—Heavy D sampled that. Those records that have that groove to them have always been an important part of hip-hop production. I do understand what you're saying that the lines have been blurred a bit, but the influence is what it is. It starts there.
You mentioned your musical output over the last two years. What has this period been like for you?
Obviously, I've been doing my Club Quarantine [Instagram Live series]. But going back even before [that], I was always traveling the road, DJing and playing big venues, whether I was in Vegas or Atlantic City or Miami. Private events for everyone from former president Barack [Obama] to GRAMMY events. When the world was forced to pause for a minute, we couldn't do any of those things.
I feel like I found myself musically—being able to play what I wanted to hear and not what I thought people wanted to party to.
Was that a big motivator in the past? Making music that would make a crowd turn up above all?
Oh, yeah. Before, you're kind of promoter-driven. It just depends on the night. At times, I would have to play EDM because it was an EDM night. That high-energy, Vegas-style DJing. Or, if I played private events—whether it was a Spotify or GRAMMY event—I would have to play a lot of new music, [like] Billie Eilish. So, I knew all of those records.
But over the last two years of this quarantine, I was able to just play the music that I loved. There was no audience in front of me, yet there was an audience listening to me. What I loved was what resonated with the world. So even on Sunday coming up in D.C., it's going to be heavy jazz, but I'm tying in songs that feel like when you have Dizzy Gillespie on a Stevie record. That's the jazz influence.
I learned to just play from my heart instead of what people wanted to hear, and it just makes my events that much more exciting.
White Dave On The Producers That Inspire Him, Why He's "Not A Rapper By Nature" & His New EP, 'Porch Sessions'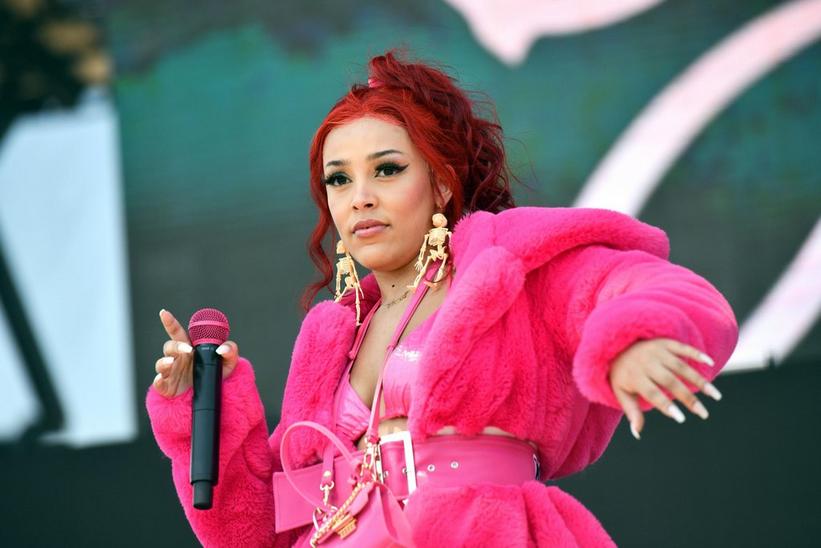 Photo: Scott Dudelson/Getty Images
news
Rolling Loud Festival Los Angeles Reveals 2019 Lineup
Find out who's bringing the heat to the hip-hop fest returning to L.A. this December
GRAMMYs
/
Oct 2, 2019 - 12:11 am
Today, Rolling Loud revealed the massive lineup for their final music festival of 2019, Rolling Loud Los Angeles, which is set to take over the Banc of California Stadium and adjacent Exposition Park on Dec. 14–15.
This iteration of "the Woodstock of Hip-Hop," as the all-knowing Diddy has called it, will feature Chance the Rapper, Lil Uzi Vert, Juice WRLD, Young Thug and Lil Baby as Saturday's heavy-hitting headliners. Sunday's headliners are none other than Future, A$AP Rocky, Meek Mill, YG and Playboi Carti.
L.A.'s own Blueface, Tyga and Doja Cat, are slated to perform, as well as representatives from the diverse rap scenes across the country, including Wale, Juicy J, Lil Yachty, Megan Thee Stallion, Gunna, Tyla Yaweh, Machine Gun Kelly and Yung Gravy.
The lineup announcement follows the successful wrap of Rolling Loud Bay Area in Oakland this past weekend. The event's flagship Miami event took place in May this year, and the New York and Hong Kong debut editions will both take place later this month.
Tickets for Rolling Loud L.A. go on sale this Friday, Oct. 4 at 11 a.m. PST. The complete lineup and more info on this event and their other fests can be found here.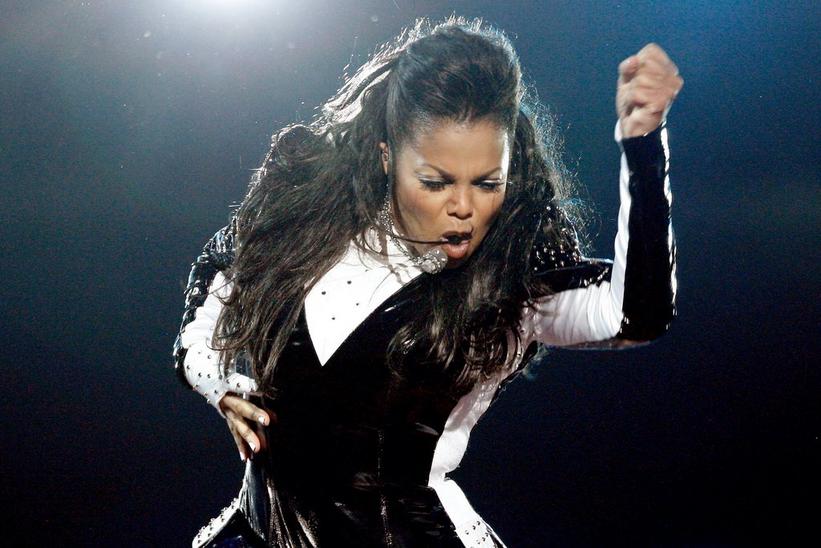 Photo: Christopher Polk/Getty Images
news
Recordings By Janet Jackson, Louis Armstrong, Odetta & More Inducted Into The National Recording Registry
Selections by Albert King, Labelle, Connie Smith, Nas, Jackson Browne, Pat Metheny, Kermit the Frog and others have also been marked for federal preservation
GRAMMYs
/
Mar 25, 2021 - 02:37 am
The Librarian of Congress Carla Haden has named 25 new inductees into the National Recording Registry of the Library of Congress. They include Janet Jackson's "Rhythm Nation 1814," Louis Armstrong's "When the Saints Go Marching In," Labelle's "Lady Marmalade," Nas' "Illmatic," Kool & the Gang's "Celebration," Kermit the Frog's "The Rainbow Connection" and more.
"The National Recording Registry will preserve our history through these vibrant recordings of music and voices that have reflected our humanity and shaped our culture from the past 143 years," Hayden said in a statement. "We received about 900 public nominations this year for recordings to add to the registry, and we welcome the public's input as the Library of Congress and its partners preserve the diverse sounds of history and culture."
The National Recording Preservation Board is an advisory board consisting of professional organizations and experts who aim to preserve important recorded sounds. The Recording Academy is involved on a voting level. The 25 new entries bring the number of musical titles on the registry to 575; the entire sound collection includes nearly 3 million titles. Check out the full list of new inductees below:
National Recording Registry Selections for 2020
Edison's "St. Louis tinfoil" recording (1878)

"Nikolina" — Hjalmar Peterson (1917) (single)

"Smyrneikos Balos" — Marika Papagika (1928) (single)

"When the Saints Go Marching In" — Louis Armstrong & his Orchestra (1938) (single)

Christmas Eve Broadcast--Franklin D. Roosevelt and Winston Churchill (December 24, 1941)

"The Guiding Light" — Nov. 22, 1945

"Odetta Sings Ballads and Blues" — Odetta (1957) (album)

"Lord, Keep Me Day by Day" — Albertina Walker and the Caravans (1959) (single)

Roger Maris hits his 61st homerun (October 1, 1961)

"Aida" — Leontyne Price, et.al. (1962) (album)

"Once a Day" — Connie Smith (1964) (single)

"Born Under a Bad Sign" — Albert King (1967) (album)

"Free to Be…You & Me" — Marlo Thomas and Friends (1972) (album)

"The Harder They Come" — Jimmy Cliff (1972) (album)

"Lady Marmalade" — Labelle (1974) (single)

"Late for the Sky" — Jackson Browne (1974) (album)

"Bright Size Life" — Pat Metheny (1976) (album)

"The Rainbow Connection" — Kermit the Frog (1979) (single)

"Celebration" — Kool & the Gang (1980) (single)

"Richard Strauss: Four Last Songs" — Jessye Norman (1983) (album)

"Janet Jackson's Rhythm Nation 1814" — Janet Jackson (1989) (album)

"Partners" — Flaco Jiménez (1992) (album)

"Somewhere Over the Rainbow"/"What A Wonderful World" — Israel Kamakawiwo'ole (1993) (single)

"Illmatic" — Nas (1994) (album)

"This American Life: The Giant Pool of Money" (May 9, 2008)
Learn To Make Beats With Library Of Congress' New Digital DJ Tool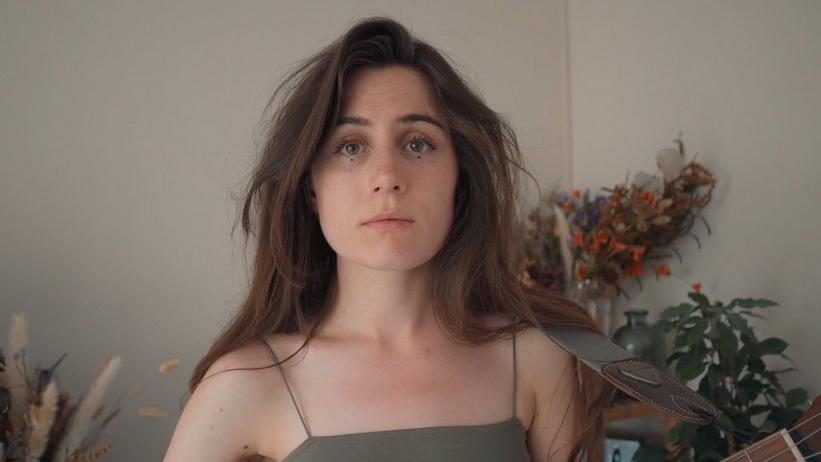 news
Press Play At Home: Watch Dodie Perform A Morning-After Version Of "Four Tequilas Down"
In the latest episode of Press Play At Home, singer/songwriter dodie conjures a bleary last call in a hushed performance of "Four Tequilas Down"
GRAMMYs
/
Jun 24, 2021 - 07:38 pm
"Four Tequilas Down" is as much a song as it is a memory—a half-remembered one. "Did you make your eyes blur?/So that in the dark, I'd look like her?" dodie, the song's writer and performer, asks. To almost anyone who's engaged in a buzzed rebound, that detail alone should elicit a wince of recognition.
Such is dodie's beyond-her-years mastery of her craft: Over a simple, spare chord progression, she can use an economy of words to twist the knife. "So just hold me like you mean it," dodie sings at the song's end. "We'll pretend because we need it."
In the latest episode of Press Play At Home, watch dodie stretch her songwriting muscles while conjuring a chemically altered Saturday night—and the Sunday morning full of regrets, too.
Check out dodie's hushed-yet-intense performance of "Four Tequilas Down" above and click here to enjoy more episodes of Press Play At Home.
Press Play At Home: Watch Yola Perform A Rock-Solid Rendition Of "Stand For Myself"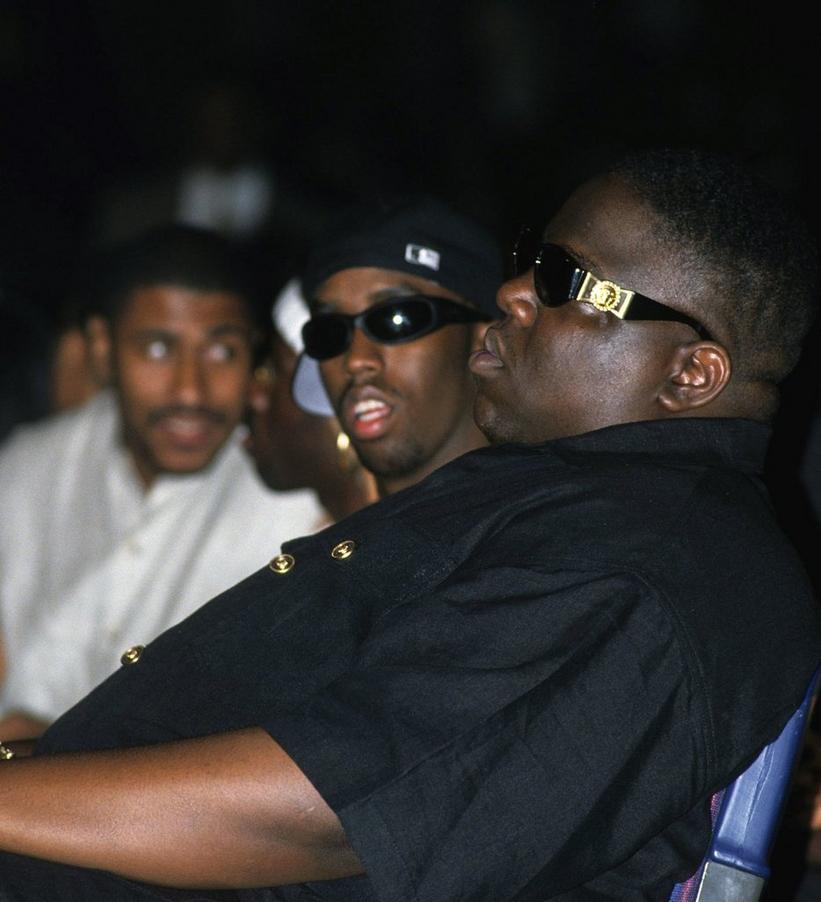 P Diddy & Notorious B.I.G., 1995
Photo: Al Pereira/Michael Ochs Archives/Getty Images
news
P Diddy Hails Anniversary Of B.I.G.'s Death As "Biggie Day"
Remembering B.I.G. and his legacy justifies at least one "Biggie Day" per year, but there's competition
GRAMMYs
/
Mar 12, 2019 - 02:15 am
The Notorious B.I.G. was born on May 21, 1972, in Brooklyn, and on March 9, 1997, the rapper was gunned down in his vehicle in Los Angeles, just over 22 years ago. On March 25, 1997, just over two weeks after his unsolved murder, B.I.G.'s sophomore album, Life After Death, was released to acclaim that never died. This past weekend, P Diddy claimed March 9 as "Biggie Day," a fitting time to recall the rapper's loss and legacy.
"There will NEVER be another," Diddy posted to Twitter on March 9. "The GREATEST RAPPER OF ALL TIME. Today we celebrate and honor you king. Love and miss you!!!!!!!!! Happy Biggie Day!"
While there will never be another B.I.G., on his birthday, May 21, 2016, there was another "Biggie Day" in Brooklyn. How can there be two? Well he was just that "B.I.G."
The music he made by the end of his life at 24 years of age has grown in stature and the places Biggie frequented as a youth are now mandatory visits for Brooklyn-rap tourists.
P Diddy emerged to national attention as a rapper himself in the aftermath of Biggie's passing. Already respected as a record executive and producer, summer of 1997 was the release of his debut album No Way Out as Puff Daddy & The Family. The 40th GRAMMY Awards in 1998 were a coming of age for both Diddy and rap itself. Will Smith won Best Rap Solo Performance for "Men In Black" and dedicated his win to the memories of the Notorious B.I.G. and Tupac Shakur. Diddy's No Way Out won Best Rap Album that year and its single "I'll Be Missing You," with Faith Evans also featuring 112, won Best Rap Performance by A Duo Or Group.
In our 2017 interview with 112, the group wanted readers to know that Bad Boy Records had been a supportive family in fact, not in name only. They recalled Biggie helping them out personally. "He used to give us money to make sure we had food to eat," said Quinnes "Q" Parker. Many rap listeners feel a different gratitude, no less deep, for the tracks B.I.G. left behind as his legacy for all of us.
NYC Council Approves Wu-Tang Clan And Notorious B.I.G. Street Names