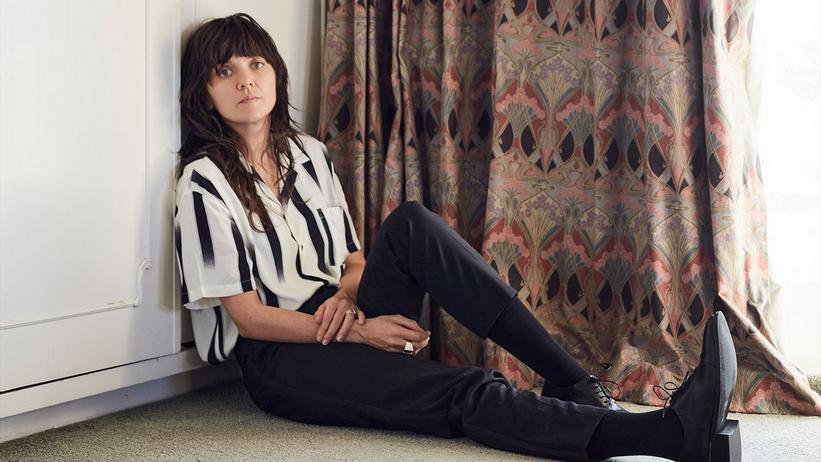 news
Herbal Tea & White Sofas: Why Courtney Barnett Needs Local Postcards & International Stamps On Her Rider
In the latest episode of Herbal Tea & White Sofas, watch indie/alternative singer/songwriter Courtney Barnett reveal what's on her backstage rider — including postcards, stamps and local cuisines
GRAMMYs
/
Jan 13, 2022 - 09:26 pm
Even when Courtney Barnett is engrossed in the touring life, she loves sending snail mail. That is, as long as it's a tacky postcard.
"Part of that is the fun of going around the town and finding the strangest postcard you can find," the GRAMMY-nominated singer/songwriter, who just released her new album Things Take Time, Take Time, says. "Sometimes, there's not enough time, so it's nice to have them on a rider. Someone picks them out for me, and then I can kind of send them around the world."
In the latest episode of Herbal Tea & White Sofas, watch Barnett expound on this quirky tour activity and explain why, when it comes to food, she goes for local delicacies. "Our town makes the best donuts, so we're going to show them off to the touring Australians," she adds.
Watch the amusing video above and check below for more episodes of Herbal Tea & White Sofas.
Courtney Barnett Examines The Moving Parts Of New Album Things Take Time, Take Time: "Kinder To The Self, To The Listener, To The Writer"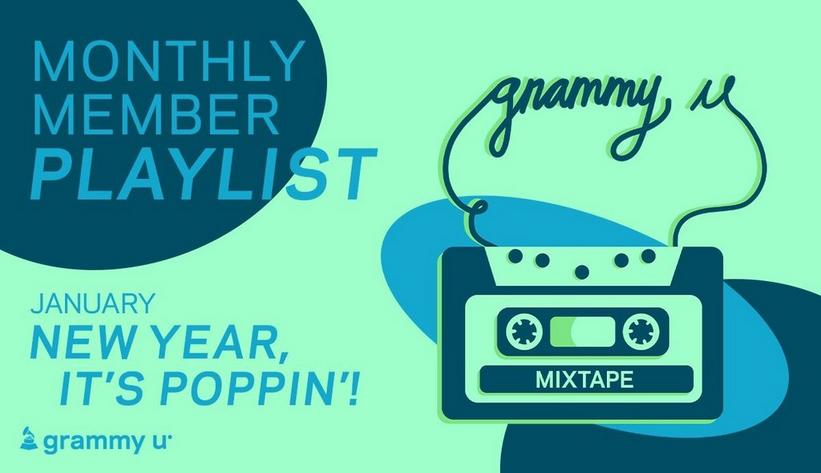 news
Press Play On GRAMMY U Mixtape: New Year, It's Poppin'! Monthly Member Playlist
The GRAMMY U Mixtape is a monthly, genre-spanning playlist to quench your thirst for new tunes, all from student members. GRAMMY U celebrates new beginnings with fresh pop tunes that will kickstart 2023.
GRAMMYs
/
Jan 6, 2023 - 12:17 am
Did you know that among all of the students in GRAMMY U, songwriting and performance is one of the most sought after fields of study? We want to create a space to hear what these students are creating today!
The GRAMMY U Mixtape, now available for your listening pleasure, highlights the creations and fresh ideas that students are bringing to this industry directly on the Recording Academy's Spotify and Apple Music pages. Our goal is to celebrate GRAMMY U members, as well as the time and effort they put into making original music — from the songwriting process to the final production of the track.
Each month, we accept submissions and feature 20 to 25 songs that match that month's theme. This month we're ringing in 2023 with our New Year, It's Poppin'! playlist, which features fresh pop songs that bring new year, new you vibes. Showcasing talented members from our various chapters, we felt these songs represented the positivity and hopefulness that GRAMMY U members embody as they tackle this upcoming year of exciting possibilities.
So, what's stopping you? Press play on GRAMMY U's Mixtape and listen now on Spotify below and Apple Music.
Want to be featured on the next playlist? Submit your songs today! We are currently accepting submissions for songs of all genres for consideration for our February playlist. Whether you write pop, rock, hip hop, jazz, or classical, we want to hear from you. Music must be written and/or produced by the student member (an original song) and you must be able to submit a Spotify and/or Apple Music link to the song. Students must be a GRAMMY U member to submit.
About GRAMMY U:
GRAMMY U is a program that connects college students with the industry's brightest and most talented minds and provides those aspiring professionals with the tools and opportunities necessary to start a career in music.     
Throughout each semester, events and special programs touch on all facets of the industry, including the business, technology, and the creative process.
As part of the Recording Academy's mission to ensure the recorded arts remain a thriving part of our shared cultural heritage, GRAMMY U establishes the necessary foundation for music's next generation to flourish.
Not a member, but want to submit to our playlist? Apply for GRAMMY U Membership here.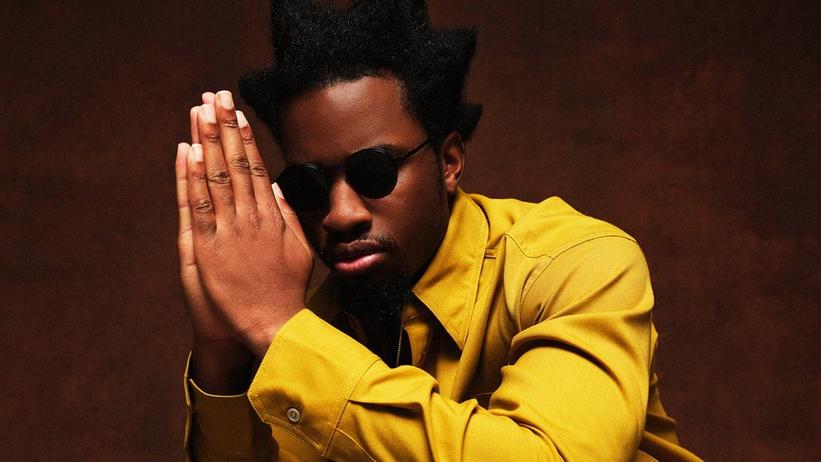 video
Herbal Tea & White Sofas: Denzel Curry Keeps It Simple On The Road With Toiletry Essentials And Healthy Snacks
Rapper Denzel Curry shares the list of items he needs to be his best self on stage — all of which can be found on the shelves of any corner pharmacy.
GRAMMYs
/
Jan 3, 2023 - 06:00 pm
It doesn't take a whole lot for Denzel Curry to be happy when he's on tour. The rapper says his must-haves are all simple items that help him look his best and feel good, even after a night of going all out on stage.
In this episode of Herbal Tea & White Sofas, Curry says that toiletry items are at the top of the list when he considers what he needs on tour — and he also likes to find healthy ways to satisfy his sweet tooth, too.
"My current tour rider has deodorant, lotion, some snacks like fruit or dried mango," he lists. "First of all, I just like mango. But the reason why I like dried mango is 'cause it's sweeter. It kinda feels like candy, but it's not really candy."
Lotion is a key component of Curry's tour rider because it keeps his skin looking and feeling its best when he's on stage, he goes on to explain. "I don't wanna be ashy. You know what ashy is? It means that it looks like your elbows and your knees are just pretty much white or looking kinda dusty. I can't be looking all dusty like a mummy, you feel me?" he adds with a laugh.
A Denzel Curry show is an immersive experience, he says — so much so that he always walks off stage covered in sweat, and immediately needs to change into something dry. Along with delivering a high-energy show, Curry makes sure he gets up close and personal with his fans. The rapper remembers one particular recent show where he brought not one but two fans on stage to sing his song "RICKY" with him.
"I brought a fan on stage, he had a sign that said '[I wanna] sing 'RICKY' with you'... Then there was another fan that had the same sign, and I brought him on stage as well," Curry recalls. "He got to the stage a little bit late, we were literally on the last hook, and he ended up just killing it. I gave the mic to him... and he killed it."
Press play on the video above to learn more about how Curry's tour essentials help him create a live show that's an epic experience for all involved, and keep checking back to GRAMMY.com for more episodes of Herbal Tea & White Sofas.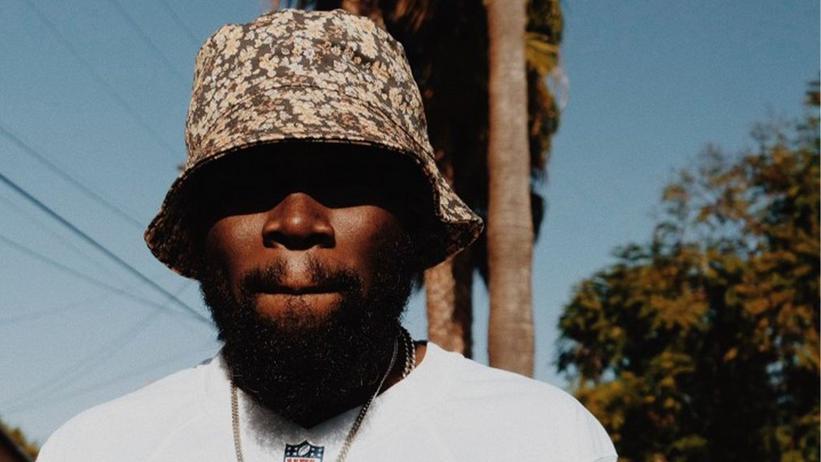 Juls
Photo: Mahaneela Choudhury-Reid
video
Herbal Tea & White Sofas: Juls' Must-Have Tour Item Is An African Instrument That Doubles As A Stress Reliever
The producer and DJ introduces fans to his kosh kash — a pocket-sized, egg-shaped instrument that is so versatile, he carries it with him everywhere when he's on the road.
GRAMMYs
/
Dec 6, 2022 - 02:38 pm
Juls — also known as Juls Baby, and born Julian Nicco-Annan — is perhaps known best for his work as a producer, helping create hits for acts like Burna Boy, Mr. Eazi and GoldLink. But the Ghanian-British producer and DJ is also a touring act who plays sets around the world — and he makes sure he has his trusty kosh kash with him.
In this episode of Herbal Tea & White Sofas, Juls introduces viewers to the egg-shaped African percussion instrument, which is also known as a Kashaka. The pocket-sized instrument is made up of two small gourds bound together by a string, and makes a rhythmic, rattling noise when shaken. It serves a lot of purposes, Juls explains.
"It's kind of like a shaker. It's kind of like a stress reliever when I'm preparing tours. It also helps me to make music," he says. "So any time I have an idea, I just record it on my phone in Voice Memos. I carry this everywhere I go when I travel."
Another mainstay of Juls' tour rider is "one of the best drinks in the world: Supermalt," the artist continues. "It's like a malt drink, made of wheat, with other things like added sugar and starch."
The non-alcoholic and caffeine-free malt beverage first originated in the early 1970s and served as a cheap energy source for the Nigerian Army. To this day, it's still an Afro-Caribbean staple — and now, a road necessity for Juls. "Definitely need to have that on the rider," he adds.
Press play on the video above to learn more about Juls' road essentials — plus how he prepares for his shows every night — and keep checking back to GRAMMY.com for more new episodes of Herbal Tea & White Sofas. 
Press Play: AkayCentric Delivers A Tender, Stripped-Down Performance Of "Body And Soul"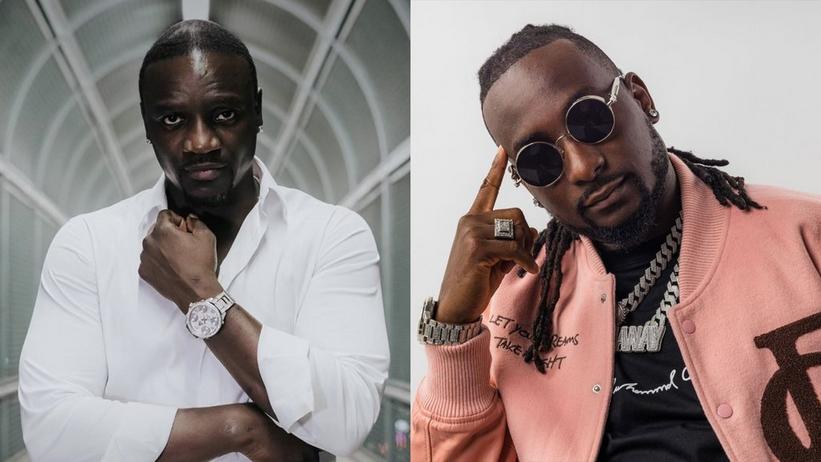 (L-R) Akon and Teemanay
Photo: Matteo Vincenzo (right)
video
Herbal Tea & White Sofas: Akon And Teemanay's Favorite Tour Meal Is So Iconic That It Has Its Own Festival
Over plates of Nigerian jollof rice, global superstar Akon and Afrobeats mainstay Teemanay explain the finer points of this staple West African dish — which is also their staple meal on the road.
GRAMMYs
/
Nov 29, 2022 - 05:00 pm
When it comes to music, R&B giant Akon and rising Afrobeats star Teemanay (aka Young Icon) have a lot in common. Not only are they both from West Africa — Akon's family roots are in Senegal, while Teemanay hails from Nigeria – but the two teamed up on the four-song EP Konvict Kulture Presents Teemanay, which came out on Akon's label earlier this year.
The two acts have similar tastes when it comes to food, too — though they might disagree on the finer points. Jollof rice, a staple throughout West Africa, is a dish that both artists grew up loving, even though they hail from different countries within the region.
"For a meal, if they have jollof rice for me, I will give them an extra 15 minutes of free performance," Teemanay jokes in the newest episode of Herbal Tea & White Sofas.
"So the rice is actually smoked, almost like when you cook barbeque," Akon details, explaining what it is that makes this particular dish so special. "When you look at jollof, it ranks in the top five of those things you just can't forget. It's a part of the meal, every meal."
The dish is so essential that Akon hosts an annual Jollof, Music & Food Festival in Atlanta, which features a lineup of music and food trucks. But the pinnacle of the event is the jollof cook-off, in which recipes from different countries compete to see which region creates the best version of the dish.
"This year, Senegal won. But we kinda expect that, because Senegal is really the creators of jollof rice," Akon proudly explains, as Teemanay shakes his head in disagreement.
"I'm in a very aggressive, fighting mood right now," Teemanay shoots back with a smirk. "Nigerian jollof is the best jollof in the world."
Whichever regional version they prefer, Akon and Teemanay can agree on one thing: There's no better post-show meal or tour bus snack out there than jollof rice. 
Press play on the video above to watch the two stars duke it out over their favorite jollof, and keep checking back to GRAMMY.com for more new episodes of Herbal Tea & White Sofas.