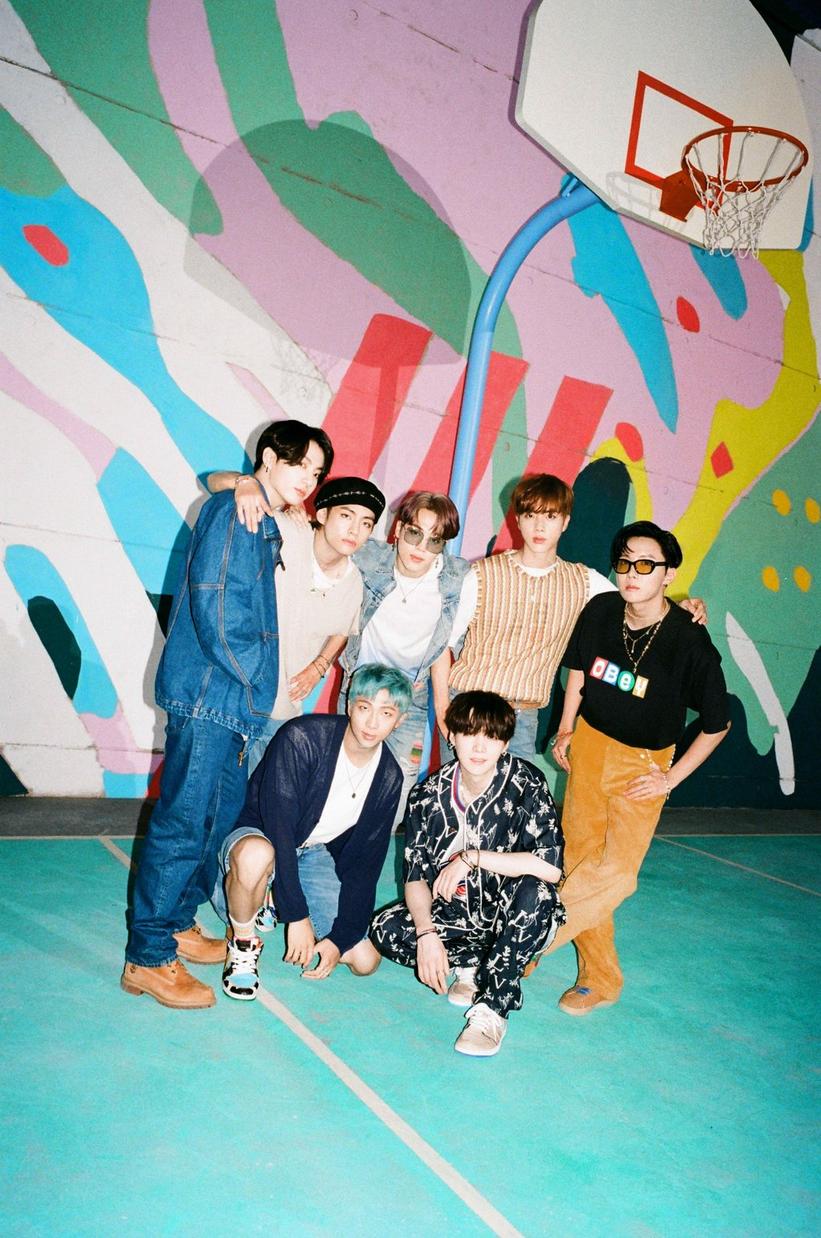 Courtesy Photo: Big Hit Entertainment
news
BTS Talk Inspiration Behind "Dynamite," New 2020 Album, Gratitude For ARMY & More
The joyful, new 2020 BTS song "Dynamite," included on the album 'Be,' is the pop superstars' first-ever English-language track and was especially crafted to bring encouragement and positive energy to listeners.
GRAMMYs
/
Aug 21, 2020 - 08:00 pm
Today, Aug. 21, after several weeks of teasers, K-pop superstars BTS have released their first English language track, "Dynamite," a jubilant disco-tinged bop meant to inspire joy and hope during these difficult times.
"[The inspiration for] it all began from this: even in the midst of hardships, we must focus on what we can do. As for us, we found freedom and happiness in singing and dancing. This song goes to the ones who need encouragement. We hope people feel energized when listening to the song," the chart-topping band recently told GRAMMY.com.
Even in such an unprecedented year of turmoil and slowdown for the entertainment industry (and virtually everyone), BTS have been able to maintain their stance at the top of the global pop landscape. After having to cancel their massive 2020 Map Of The Soul World Tour, the South Korean group, already having a super engaged online presence with their huge ARMY of dedicated fans, got creative and delivered a lively, colorful—and wildly successful—pay-to-view virtual concert, BANG BANG CON: THE LIVE, in June.
This year, the loveable pop stars also led by example of what it means to be a positive force in the world, using their platform for good in many ways. In June, along with their South Korean management company, Big Hit Entertainment, they donated $1 million to Crew Nation to support out-of-work concert crews and $1 million to the Black Lives Matter Foundation. (Just 24 hours later, the BTS ARMY matched the donation by raising more than $1 million.) They also stood in solidarity with the Black community with a simple yet powerful Tweet that made their stance against racism clear.
And, of course, they've also been busy working on new music, delivering "Stay Gold" and their fourth Japanese album, MAP OF THE SOUL: 7 ~The Journey~, in June and July, respectively. Now, with "Dynamite," we get the first taste of the forthcoming new album they've been focused on crafting.
To hear more about "Dynamite," the upcoming project, the ARMY and other BTS 2020 highlights, we checked in with the dynamic septet (consisting of RM, Jin, SUGA, j-hope, Jimin, V and Jung Kook) over email. Read on to hear more from BTS.
What was the inspiration behind your new song, "Dynamite"? What do you hope listeners feel when they hear it?
BTS: It all began from this: even in the midst of hardships, we must focus on what we can do. As for us, we found freedom and happiness in singing and dancing. This song goes to the ones who need encouragement. We hope people feel energized when listening to the song.
More: BTS Talk New Album 'Map Of The Soul: 7': "The Genre Is BTS"
"Dynamite" is your first song sung/rapped fully in English--how did you prepare for the recording and who wrote the lyrics?
BTS: It was a new challenge for us as well. The lyrics, which are exactly what we wanted to say to our listeners, were written by David Stewart and Jessica Agombar. At the first try, it sounded fresh and perfect as it is in English, and throughout the whole process of recording, we've strived to get the message delivered flawlessly in English.
Can you tell us more about the new album you've said is coming later this year? What kind of sounds and themes are you exploring on this project?
BTS: We're currently working on a new album and sharing the process with our fans via livestream. Each member's input has been significant for this particular one, so we're kind of doing everything we've wanted to try. It's slated for later this year and more details are coming soon.
BTS Live!: iHeartRadio Fest 2020: BTS, Miley Cyrus, Usher, Migos, Coldplay & More To Play COVID-19 Adherent Concert
In February, Map Of The Soul: 7 became your fourth album to debut at No. 1 on the Billboard 200, with your highest first-week numbers yet. What does the success of this album mean to you?
BTS: We cannot be thankful enough to our fans. They made this possible.
Iconic Idols: K-Pop Phenoms BTS Keep Breaking Records: Here's Why
You've all released music as solo artists—what does it feel like working on your individual projects versus BTS? What's the biggest thing you've each learned from your solo projects?
RM: It feels like I have two completely different identities. Working as BTS, I have to be considerate of others, but at times it also means I just have to do my part well and the rest will roll. When working individually, I definitely have more freedom but less of the sense of comfort and belonging I can feel when working with the other BTS members.
Jin: I can do whatever I want when I work alone, whereas we all need to be on the same page on concepts, melodies and lyrics for a collective project.
SUGA: [For me,] there's not much of a difference in terms of process. It's just really encouraging to have my team by my side and work together on a BTS album.
j-hope: I get to know about my shortcomings from a solo project. We have many people participating in our team projects, including producers. But a solo project is a direct result of the planning and execution done by myself, which helps me better understand feedback from the public—those are valuable takeaways.
Jimin: I focus more on my personal thoughts when I work alone, whereas working together allows me to contemplate more on the things we experience as a team. I also believe that solo projects are additional activities enabled by BTS.
V: I'm currently working on my own mixtape and I must admit there's a lot of pressure. I think there's more to think about compared to group projects.
Jung Kook: I don't think I can call myself a solo artist yet since I'm short of many things. I really need to improve. I'll keep listening and making music until I'm able to come up with something on my own.
Your virtual BANG BANG CON show was a huge success—what did it feel like to all of you to connect to the ARMY in this way? Do you think you'll plan another one?
BTS: We were so happy to be performing for our fans. Yes, we did miss their loud cheers, but we gave it our all thanks to the love sent by our fans from near and far. We're actually holding another show in October called "BTS MAP OF THE SOUL ON:E" and this time it will be both virtual and offline. We're so excited and thrilled to finally meet our fans in person.
As a group, you've stood in solidarity with Black Lives Matter on Twitter and with a generous donation in partnership with Big Hit. As non-Black allies, why is it important for the group to speak out and join the Black community in solidarity?
BTS: We think our Twitter message speaks for itself. We stand against racial discrimination and condemn violence. We all have the right to be respected. It doesn't matter whether we are non-Black or not.
Watch More: BTS On The Creative Process, Breaking Records, Their Responsibility As Artists & More
What's next on the horizon for BTS?
BTS: As we mentioned, we have a show in October and an album coming later this year. And we have lots of things prepared surrounding "Dynamite," so everyone better keep their eyes on the ball!
K-Pop Phenom Eric Nam Talks New Mini-Album 'The Other Side' And Life As One Of Korea's Biggest Stars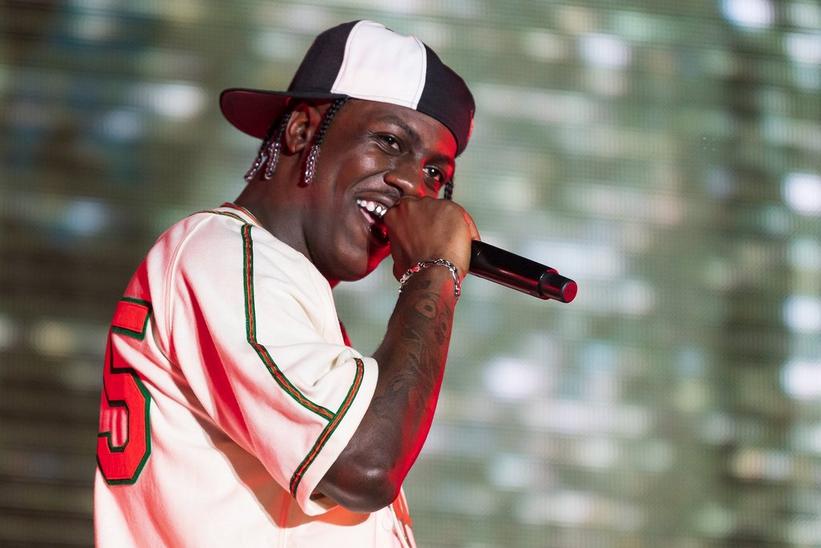 Lil Yachty performs at Rolling Loud Miami in July 2023.
Photo: Jason Koerner/Getty Images
interview
Lil Yachty Wants You To Be "Ready For Everything" At The Field Trip Tour
As Lil Yachty hits the road for his 42-date global tour, the rapper details how he'll be bringing his trippy album 'Let's Start Here' to life — and why he feels like his seven-year career is only just getting started.
GRAMMYs
/
Sep 25, 2023 - 06:11 pm
Fans first got to know Lil Yachty for his catchy, sing-songy tunes like "One Night" and "Minnesota," rap songs that sound like the rapper's once-signature red braids: bright and attention-getting. But as the man who once dubbed himself the "king of the teens" has now become a father in his (gasp!) mid-20s, his musical horizons have expanded. 
While Lil Boat is still making catchy tracks  (see his minute-and-a-half long earworm "Poland," released last fall), his latest album is something else entirely. Inspired by big statement LPs like Pink Floyd's 1973 classic Dark Side of the Moon, Lil Yachty's Let's Start Here is a psychedelic record created with members of Chairlift and MGMT, as well as Mac DeMarco, Alex G and a handful of other out-of-the-norm collaborators. While the style change may have been unexpected for many, it came out exactly as Yachty envisioned it.
"It felt future-forward, it felt different, it felt original, it felt fresh, it felt strong," he says. "I'm grateful for the response. It's nice to have people resonate with a body of work that you've worked so hard on and you care so deeply about."
Yachty's most recent release, a four-song single pack featuring the swirling "TESLA," brings him back to a more traditional hip-hop style — by Lil Boat standards, anyway. But even with the four new tracks sprinkled throughout the set list, he's still determined to share the sound and vibe of Let's Start Here with his listeners. 
The Field Trip Tour, which Lil Yachty kicked off in Washington, D.C. on Sept. 21, brings the album's trippy vision to the stage. The rapper recruited an all-women band for his latest trek, which includes Lea Grace Swinson and Romana R. Saintil on vocals, Monica Carter on drums, Téja Veal on bass, Quenequia Graves on guitar, and Kennedy Avery Smith on keys.
"My life is surrounded by women," Yachty explains. "I feel like they are the most important aspect to this world and that they don't get enough credit or shine — especially Black women."
GRAMMY.com caught up with Yachty as he was on his way to rehearsal to chat about the tour, the album, and what he learned from four old British guys.
You made your band auditions public by announcing them on social media, which is not the usual way of going about these things. When you had the auditions, what was it like? How many people showed up?
Hundreds of women came from all over. People sent in auditions online. It was so fun to hear so much music and see talent and meet so many different personalities. I felt like Simon Cowell.
Other than musical ability, what were you looking for?
It was nothing more than talent. There would be multiple people with extreme talent, so then it became your own creative spunk: what did you do that made me say, "Oh, okay. I like this. I like this"? I wanted a badass group.
What was behind the decision to put the call out for women only? 
My life is surrounded by women — my two assistants, my mother as a manager, a lot of my friends are women. Women really help me throughout my day. 
I just think that women are so powerful. I feel like they rule the world. They are the most important aspect to this world and they don't get enough credit or shine, especially black women. So that was my aura behind it. I just wanted to showcase that women can shred just as good as men. 
Is the band going to be performing on your older rap material as well, in addition to the album cuts? 
No. I'm not a big fan of rendition rap songs. I think the feeling is in the beat, the feeling is in the instrumentation. When you have to reconstruct it, the bounce gets lost a bit.
Tell me about the rehearsal process once you selected the band members. What was that like? 
They're all so talented, so they all learned it very quick. I gave [the music] to them early, and gave them the stems. When it was day one, they all knew the songs. Even my new guitarist that came in later than everyone, she came in knowing the music. 
The rehearsal project for this tour was a little different, because I'm reconstructing the whole album. I'm moving everything around and changing all the transitions and trying to make it trippy. So it's a process of me figuring out how I want to do things. But they're so talented and so smart, all I have to do is tell them what I want, and they'll do it instantly. 
Like yesterday, I wanted a solo on the end of a song called "The Alchemist." Because at the end of [the album version] is this [singer Brittany] Fousheé breakdown and she's singing in a falsetto. But I took her vocals off and I wanted a solo. And [a band member] was working through it yesterday and it wasn't quite there. But I'm on the way to rehearsal now, and I know when I walk in this room, it'll be done. It'll be crazy. So they all take it very serious and they care, and I love them so much. 
The festival shows you've done so far have had everyone in Bantu knot hairstyles, sometimes with face paint. Is that going to be the look for this tour? 
No, I don't think so.
What was the thinking behind that look? 
I was getting really deep into the world of '70s bands, '60s bands. Just unison: moving as one, looking like one, feeling like one. A family, a group, a team. You see us, we're all together. 
When you play rap shows, so much of what you're doing is keeping a high-energy mood—getting the crowd going, starting mosh pits. With the new songs, it's about a diversity of feelings. What was that like for you as a band leader? 
I'll tell you, it was not easy. I've been in this industry for seven years, and my shows have been high-energy for seven years. So the first time I went on a stage and performed Let's Start Here, I felt like, "Oh wow, they hate me. Do they hate this?" Plus I have in-ears, so I can't hear the crowd cheering. I don't perform with in-ears when I do rap shows. 
It took me some time to get used to the switch. Tyler, the Creator once had a talk with me and explained to me that, it's not that they don't f— with you, it's that they're taking it in. They're comprehending you. They're processing and enjoying it. That clicked in me and I got a better understanding of what's going on.
What is it like in the same show to go from the Let's Start Here material to the rap stuff? 
It's a relief, because that's going to my world. It's super easy for me. It's like flipping the switch and taking it to the moon.
Now that it's been the better part of a year since Let's Start Here came out, how are you feeling about it? What sense do you have of the reaction to it?
Since before it came out, when I was making it, I always felt so strongly because it was something that I felt inside. It felt future-forward, it felt different, it felt original, it felt fresh, it felt strong. 
I'm grateful for the response. It's nice. It's not what you do it for, but it is extra credit. It's nice to get that love and to have people resonate with a body of work that you've worked so hard on and you care so deeply about.
Have you felt peoples' reactions change over the past few months? 
Well, this is the first time when people are like, "Man, that album changed my life" or "It took me to a different place." People love my music — always have — but this reaction is, "Man, this album, man, it really took me there." 
It did what it was supposed to do, which was transcend people. If you are on that side of the world and you're into that type of stuff, it did its job, its course — the same course as Dark Side of the Moon, which is to take you on a journey, an experience. 
What was it about Dark Side that grabbed you? 
Everything. The cover, the sounds, the transitions, the vocals, the lyrics, the age of Pink Floyd when they made it. I could go on. I got into deep fascination. It was so many things. It's just pure talent.
I've read that you studied Pink Floyd quite a bit, watching interviews and documentaries. What were some of the things you learned from that process and brought to Let's Start Here?
So many things. The most important element was that I wanted to create a body of work that felt cohesive and that transcended people, and that was a fun experience that could take you away from life.
I was curious about the song ":(failure:(," where you give a speech about failing. What were your inspirations for that?
"Facebook Story" by Frank Ocean, which is about a girl who thought he was cheating on her because he wouldn't accept her on Facebook. It inspired me to talk about something. 
At first I wanted [":(failure:("] to be a poem, and I wanted my friend to say it. We tried it out, but his voice was so f—ing deep. And his poem was so dark — it was about death and s—. I was like, Damn, n—, lighten up. But then I was just like, you know what, I'll do it, and I'll speak about something very near and dear to me, which was failure. I felt like it would resonate with people more.
The idea of time shows up on the album a lot, which is something it has in common with Dark Side of the Moon. You talk about running out of time. What are you running out of time to do? 
Sometimes I feel like I'm growing so fast and getting so old, and maturing and evolving so quickly, and so many opportunities come into my life. You go on tour, and then you start working on an album, and you run out of time to do certain things. It's like, "Are we going to be together? If not, I have other things to do." 
I think that's where it comes from. I don't have all day to play around. Too many things to do. Then it transpires to feel like I'm running out of time.
I love "drive ME crazy!" I was wondering if there are any particular male/female duets that you looked at as a model when designing that song. 
Fleetwood Mac. Again, with all the inspirations for these songs, I still did my twist on them. So I don't want people to go and be like, "Oh, that sounds nothing like a Fleetwood Mac song." I wasn't trying to copy a Fleetwood Mac song. It just inspired me to make a song in that feeling, in that world.
When you began your career, you were the "king of the teens." Now you're a father in your mid-twenties. Who's your audience these days? Is it the people who were teens when you started your career, who are now in their 20s like you, or is it a new crop of teenagers? 
I think now it's from the 12-year-olds to the 40-year-olds. My last festival, I had 50-year-olds in my show. That was so amazing. In the front row, there was an 11-year-old asking for my sneakers, and then in the back, it was 50- and 60-year-olds. It was crazy. The age demographic is insane.
Whenever I'm leaving somewhere, I like to have the window down and see people. [At my last festival] these 60-year-olds were leaving. They're like, "Man, your album, we love it. That show was so great." And that's awesome, because I love [that my music can] touch everyone. 
You've been opening your recent shows with "the BLACK seminole." What does that phrase mean to you? How does it relate to the sound of the song and the rest of the lyrics?
It's saying, "I'm a warrior, I am a king, I am a sex symbol, I am everything good and bad with man, and I'm Black, unapologetically." That's what it's about. 
Any final thoughts about the tour? 
Just that it's an experience. You're not walking into a rinky-dink [show with] some DJ. This is going to be a show. 
I feel like it's the start of my career. I just want people to come in with an open mindset. Not expecting anything, ready for everything. 
10 Bingeworthy Hip-Hop Podcasts: From "Caresha Please" To "Trapital"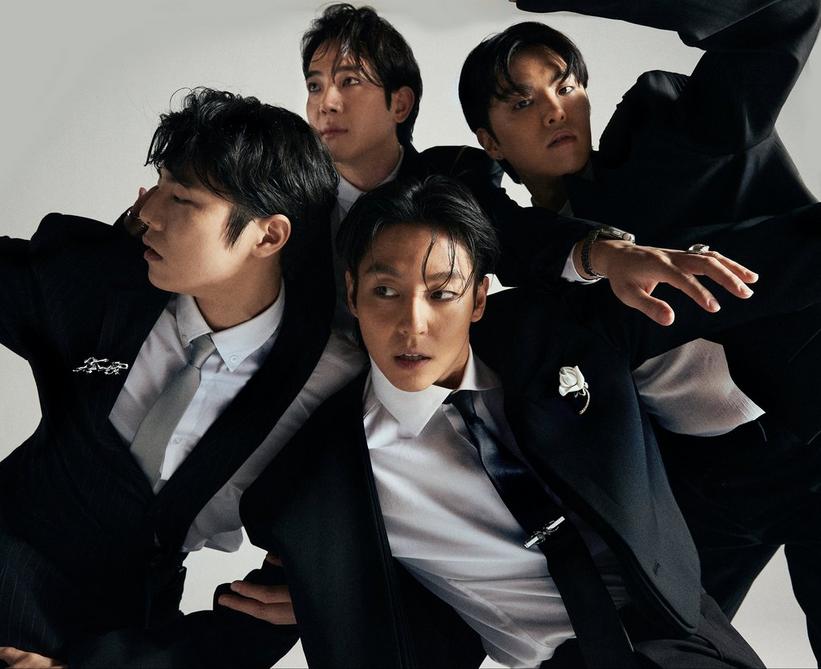 The Rose
Photo courtesy of the artist
interview
South Korean Rockers The Rose Are Ready To Show The World Their Duality
Known for creating vulnerable, emotional songs in both English and Korean, the Rose continue to expand their sound on 'DUAL.' In an interview, the band details their history as buskers, big year of touring and what's next.
GRAMMYs
/
Sep 25, 2023 - 01:50 pm
South Korean indie rock band the Rose have reached new heights over the past year. The quartet — which began six years ago as a group of street performers — have toured the world and performed at major music festivals including BST Hyde Park and Lollapalooza, but have never forgotten their busking roots. 
During a Lollapalooza midnight aftershow, the Rose went back to basics: They did away with their setlist and instead took requests from the audience testing their improvisation and memorization skills. 
Known for creating vulnerable, emotional songs in both English and Korean, the Rose are continuing to expand their sound. Their recently-released second studio album, DUAL, reflects on their past, present and future.
"I think experimenting with music and trying to connect different genres is really fun as a writer, and to showcase our personality," said the Rose's leader, vocalist and guitarist Woosung in an interview with GRAMMY.com. 
The Rose's busking origin story is unique among Korean groups, many of which are formed by entertainment companies. Keyboardist, guitarist and vocalist Dojoon and bassist Jaehyeong first connected busking in the same neighborhood drummer Hajoon and Jaehyeong were working with the same entertainment company. The trio then formed a band called Windfall — now the name of the Rose's self-made label — and later recruited Woosung. 
The Rose made its official debut in 2017 with the soft-rock ballad "Sorry." The song reached No. 14 on the Billboard World Digital Songs Sales chart, and was named among the best "K-pop songs of 2017." The band's debut album, HEAL, followed in October 2022. 
The Rose caught up with GRAMMY.com over Zoom in Seoul to talk about their new album, their musical influences growing up and preparing for their upcoming North American tour, which will see them playing some of the biggest venues of their career thus far.
What is the story you wanted to tell with DUAL after the release of your first album, HEAL?
Woosung: HEAL was definitely us coming back after a hiatus. We really wanted to heal through our music and writing it and the whole process of reminding ourselves why we love music and why we love doing music. In terms of the sound, it was more natural. We wrote what we felt. 
DUAL, I think, is a little more intentional, in a way where we are giving two sides of a genre and two sides of a tone that we want to present to the audience as the Rose. There's a dawn side and a dusk side. It's really showing the listeners the duality of our music, and why it could be dark but also why it could be bright. 
Can you elaborate on those two representations of the Rose?
Woosung: Dawn side has more daytime vibes, happier, easier. Dusk side is a little bit darker in a way. 
I think our music always did showcase both sides. "Sorry" would be more of the dusk side. Our song "Red" would be more on the dawn side. Whenever we wrote an album, I feel like we always had a dawn and a dusk side. We wanted to showcase that we are capable of both and this is where our music is headed. I think it really depends on the person hearing it. 
What can you share about your latest single "You're Beautiful"? 
Woosung: We're saying that beauty is just a state of mind. We believe anybody should be beautiful in their own way. There isn't one statement or one face or one thing that makes a person beautiful in this world. There are many things that could be beautiful. And that's why we believe that beauty is just a state of mind. You are all beautiful in this world, no matter what race, what gender.
Dojoon: When you go to an art museum, it's like somebody thinks something is ugly, but someone [else] thinks it's very beautiful. That's what we want to talk about here. 
Your other singles sound quite different. And you've mentioned before that this project is meant to show a more amusing side to yourselves. Was that why you decided to incorporate some dubstep in the middle of your song "Alive"?
Woosung: Yeah. When we let our team hear that song with that part attached, not all of our team agreed that it was a good rendition of the song. However, the four of us definitely felt like we wanted something like that in there. I know it's so random, but it also works so well with the song. [Laughs.] 
I think we're just influenced by going to a lot of festivals, looking at different artists and enjoying their concerts or DJ sets. We wanted to just try something that was not always on the same line as what you would expect. 
"Back to Me" takes me back to the pop-punk songs you'd hear in the early 2000s. The kind of song you'd yell out or release anger or tension with. 
Woosung: I think we grew up listening to alternative, pop-punk. We always had it in us to create something like that and sing it ourselves. It's such a rock band song. We're just bringing it back. 
What were some of the pop punk bands that you'd all listen to? 
Woosung: All Time Low, Boys Like Girls, We The Kings. Never Shout Never. All those bands. Panic! At the Disco. 
Jaehyeong: I was listening to Green Day, All Time Low. 
Hajoon: I used to listen to Bon Jovi or Green Day. 
Dojoon: Avril Lavigne, Green Day! Those kinds of legends. 
Hajoon: Muse as well! 
Woosung: My Chemical Romance.
You have also had a big year as a group, playing at big festivals  and completing  a world tour. What would you say this year has been like for your group?
Woosung: Going to these different festivals and seeing different people — not just our fans — enjoy our music, has put a lot of perspective in how we do music and how we want to take on the Rose in the future. I think performing in front of these crowds gave us a lot of good lessons. 
You celebrated your sixth anniversary the same day that you played Lollapalooza. How would you describe the moment, and being with your fans, known as Black Roses?
Woosung: Words can't describe it. We said it during the show as well because we started out as a street performing band. If we did a club show, there were like 15 people and five of them were our friends.. So for us to celebrate six years of the Rose with I don't know how many people, it was very meaningful. It showed how far the Rose brand and the Rose's music has come. We're just happy to be on the journey with our fans. 
A day later, you performed an aftershow with no setlist and took requests from the crowd. Where did that idea come from? 
Woosung: Just busking, street performing. We were just true to how we started. 
Dojoon: It was a back-to-back show in the same city. Obviously for Lollapalooza, there was a setlist for that. So maybe instead of doing the same thing over again the next day, why don't we kind of have a little moment between Black Roses and our fans? We wanted to make something special. 
Was there a song that really surprised you during that show? 
Dojoon: There was a few fans who actually requested the first song we wrote together, which was "Photographer." We didn't memorize it all perfectly. So that was all very interesting.  
Rock music isn't something many people in North America would associate with the Korean music industry right now. Do you see the Rose playing a role in getting people to explore different genres from Korea? 
Woosung: I think rock has always been there, but not like how K-pop is famous. Right now, the music industry really does like more dance pop, and the culture has shifted a little bit that way. But [rock] bands have always been there. 
I don't know if we're really sparking anybody to become a rock band or anything. And if we are, we are very,very honored and will be happy that we could be even a little influence to the industry for more instrument-playing musicians. At the end of the day, rock, pop, ballad — it's all just music. We're just happy to do music in the way we love doing music. 
Dojoon: We really want to talk more about the spirit, like the rock spirit. You know, even rap stars or other pop stars say, "rock and roll" and "we are rockstars." I think now, Korea is more open and they're starting to open up to the image of a band. Like the structure of a four-piece band. 
Woosung, you collaborated with BTS's Suga on his latest album and featured on the song "Snooze." In his documentary SUGA: Road To D-DAY, he mentioned  the song was written with artists in mind, especially when it comes to not giving up on their dreams. I feel like that mirrors a lot of the Rose's journey. What was that experience of being part of the song like for you? 
Woosung: For him to have advice on life was what was beautiful, because it could fit a lot of the general population and what people are going through this day even without music being a part of their life. We're just happy to share the message of support. That's what the Rose is, and that's what the Rose's music is always. And, that's why I think Suga maybe felt like I would be a good fit to the song. 
When I first received the rapping parts and the lyrics of it all, I definitely had a feeling of warmth with the messaging. I wanted to do my best to write the best chorus that would fit his rapping with the right lyrics that would really portray the initial message better. 
You're heading back to Canada and the U.S. soon. What are you most looking forward to in the coming months? 
Woosung: We're actually practicing for the tour right now. We're just arranging songs, practicing them and trying to get the right setlist and the right production. Our shows have been great, but this one is definitely a level up. 
It's a whole new set with bigger lighting, bigger screens. We always had this in our head, but we just couldn't make them come to life in the venues we were doing it at. I think music is just not for listening, but it's also for seeing and [with] that comes bigger emotions. 
Eric Nam Unravels An Existential Crisis On New Album 'House On A Hill'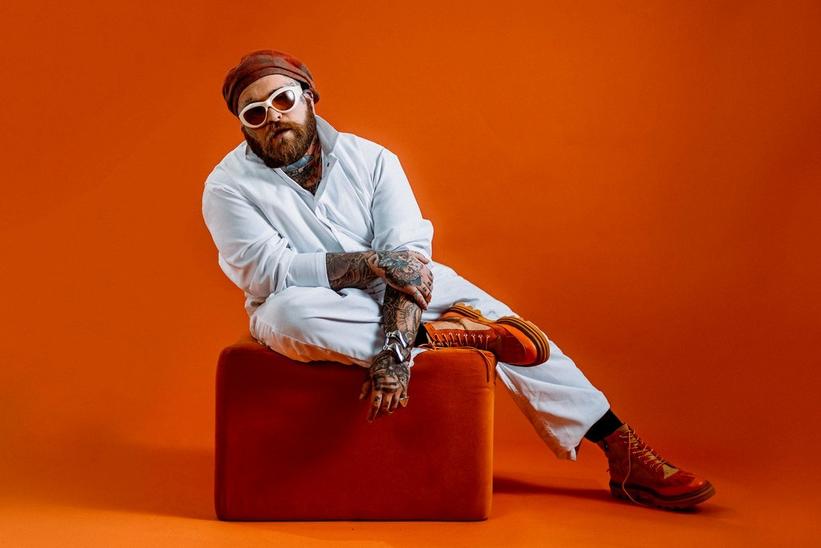 interview
Teddy Swims Is Letting Himself Be Brutally Honest On 'I've Tried Everything But Therapy'
As the world continues to discover the magnitude of Teddy Swims' soulful voice, he realized the power of opening up and letting go with his debut album, 'I've Tried Everything But Therapy.'
GRAMMYs
/
Sep 21, 2023 - 04:38 pm
Four years into his career, Teddy Swims made a promise to himself to be more honest. With that in mind, he decided to be unflinchingly real with his debut album title: I've Tried Everything But Therapy.
While the title may be true for now, Swims is incredibly vulnerable. Across 10 tracks, he divulges the raw emotions of heartbreak, from reeling over what could've been in opener "Some Things I'll Never Know" to leaning into new love — while still in repair — on closer "Evergreen."
"It's the most honest I've ever let myself be," Swims, born Jaten Dimsdale, says of the album. "I'm proud of it, and I'm proud of myself. And it's a f—ing relief to just get it off my shoulders."
For someone who bares his soul in his music, both lyrically and vocally, it's rather surprising to think that he wouldn't be the type for therapy. But now that the album is out, his next step is seeking professional help — another promise he made to himself upon choosing the candid title.
In the meantime, Swims is already seeing the impact of being more and more open in his music. "Lose Control," the album's lead single, has earned Swims his first entry on the Billboard Hot 100 and first solo radio hit (in 2022, his Meghan Trainor collab "Bad For Me" reached No. 15 on Billboard's Adult Pop Airplay chart). But perhaps more notably, his powerful vocal runs on the song's dynamic chorus are stopping listeners in their tracks. As one YouTube commenter put it, "Man has a voice that speaks to the core of your soul."
Just before the album's arrival, Swims talked with GRAMMY.com about how I've Tried Everything But Therapy has helped him understand the impact of wearing his insecurities on his sleeve — and how his bewitchingly soulful voice ties it all together. 
How does this album feel different from what you've put out before this, whether it's lyrically or sonically, or even how you feel mentally based around the process?
I feel like this is maturity. I can listen to these songs and I feel proud of them. 
Everybody kinda doesn't like their own voice, you know? But I feel like I belong on those songs, and nobody could say what I needed to say the way I could say it. I feel like I'm saying something that I need to say and get off my chest in an entirely different way than I ever have. 
I'm kind of an emotional toddler. I'm getting more of a grasp on what I want to say and how to say it, how to talk about my feelings more. I feel like the more I do it, the longer I do it, the more honest I become, the more I get out of the way of things. I'm learning to get out of the way and let the creative flow just be what it is now.
Going into writing this album, like, what were you going through? And did you have a goal in mind about what you wanted the album to be?
I really didn't know at the time. In the last four years, I've written maybe four or five hundred songs. I didn't write it knowing that it was an album, or write it knowing that this was going to be the album; but more so, when it started coming together, it just felt like things fell into place. 
I realized that I've been circling around the same feelings and emotions for a very long time. It's always about — I was in a very toxic relationship, and I have been a lot in my life. This is me kind of learning that I can be loved, and that I am beautiful, and I deserve love. That's kind of what the struggle is and always has been.
The album title is interesting to me, because so many artists compare songwriting to therapy. But has songwriting always felt like therapy for you? 
Songwriting can be therapeutic if you have a feeling that you need to get out, and you write that feeling down, and you get it out. But what I tend to do a lot in my life, I'll write it down into a song, and then I'll write it into another song from a different perspective. And I'll write it down 100 different ways, in 100 different perspectives, to the point that it ends up that that small problem has now turned into the biggest problem in my life, because I've thought about so many different ways. 
Instead of being more therapeutic, [songwriting has] been more of a way of highlighting what I'm going through, sometimes way too much.
The title itself was kind of a promise to myself that I would go to therapy when the album comes out. I think it's something that everyone can benefit from, especially me. But there's still something about me — maybe it's a generational mindset, like, I'm not crazy, I don't need that, or maybe there's answers to questions I don't really want to ask that I'm gonna get. 
I like my coping mechanisms. I like how I am and who I am when I do cope. So there's a part of me that's afraid that I'll have to change.
But I made a promise to myself, put a deadline on myself where I'll go and I'll seek help, and I'll try. It's also me being honest and open about that, to you and to everyone, that I'm like, "I need help, that's okay." I'm gonna ask for help, and that's a liberating and equally terrifying thing.
The nice thing is, there has been a lot more public acceptance of mental health in recent years. How have you felt that change since you started releasing music, and how has it impacted your songwriting?
I think what's so great about our industry these days is that I'm not held to the same standard as, like, Stevie Wonder or Michael Jackson, where I have to be such a star, and you don't know anything about me. These days, as an artist, I get to be absolutely insecure and absolutely terrified, and it's what makes my artistry beautiful. And people that feel the way I feel can look at me and say, "That guy's so insecure, and he's so scared. But he's doing it, and we want him to win." 
I don't want to swallow my insecurities. I don't have to wait until I feel like I'm worthy of love to put myself out there. Every bit of insecurity, and everything that's going on in my life, I'm allowed to just wear it and put it on for everybody to see. That has helped me in more ways than me trying to be anything I'm not.
You've said that for a long time, you worried about giving too much of yourself in your music, but seeing people connect to the music has made you realize it's actually making a difference. When did you start realizing that? 
I am very lucky — every show we do, I have a meet and greet where I can talk to 100 people, and they tell me things that have changed their life, ways that I've affected them, and the ways that I've touched their lives. 
I also want them to know that I'm just that fat kid from Rockdale County, Georgia, and still feels like that. And they make me be able to be honest and have an outlet to turn my trauma into something positive in me. 
I feel like I learn it more and more every day that I am in a safe space, and I've created a safe space for people, and I become safer in that all the time. And I'm becoming more honest with myself, with them, in the safe space. It's just sacred, you know?
Was there a song of yours that kind of opened that up for you, because of the way that people connected to it? 
I've had a few like that, but "Simple Things" that I released on one of my EPs is still a song I sing all the time. I thought the verses were only specific to my life and what I was going through — that was the first time I was honest, and I wrote from only what I was going through specifically to my life, and that connected and did more for people than anything I did [previously]. 
You've said that you're insecure, but would you consider yourself an introvert?
I think the more that I do this, the more I become one. I used to be the biggest extrovert in the world, but the more I do this job, the more I have to be social, I feel myself becoming more of an introvert. 
Well, I brought that up because so many artists consider themselves introverts, when you are pouring your heart out in music that is then heard by thousands, if not millions, of people. Has that dichotomy ever crossed your mind? 
Yeah, but that's kind of why I think I've become more introverted, because I gotta figure out what's still mine or if there should be anything that I should hold to myself. That is the question: What is still for me, or should there still be anything just for me?
That's so interesting to think about — I've never really thought about the battle that an artist can have when they share so much. Because it's like, at that point, you're so exposed, how are you even supposed to function as a private person in any regard? 
Yeah. You figure it out, you let me know. [Laughs.]
It's cool that you're feeling so proud of this album, though, because I'd say that means that you haven't gone too far. 
It's the most honest I've ever let myself be. And I don't feel exposed — I just feel like I said what I needed to say.
I've heard that I've Tried Everything But Therapy is coming in multiple parts and this is just part one. Is that true?
Yeah, we're planning on part two, but I don't know what that looks like yet. But I want to put out more music. And I think I want to come from a different place of what I've learned from how I've healed. I just don't feel like this story's done yet. 
But you said you're going to start therapy after this album releases — so you're going to release a part two of I've Tried Everything But Therapy after you've been in therapy?
Yeah, I guess that doesn't make sense. But it will!
It would be kind of interesting to have part two be the response to therapy after you have done it.
Yeah, exactly. That's the vibe. Maybe we just go straight to part three and skip part two altogether. 
Before you even released part one, people were going crazy over "Lose Control" because of how soulful you sound on it. When did you realize you had such a captivating voice?
It wasn't really a realization — I was bad for a long time. But I love this, and I wanted this, so I worked hard to become good at it. I wanted to be the best I could at it, because using my voice means everything to me, and I want to know how to do everything I can with it. 
Well, you're doing something right, because people are exclaiming about it left and right. I saw a comment on one of your Instagram posts that said, "I just threw my shoe across my damn office, you better sing!" Do you feel the power of your own music?
I know, technically and dynamically, I am a good singer. When I listen to myself, I can't say I can't sing, because it's all there. Any singer or vocal coach could tell "That kid knows what he's doing. He can sing his ass off." 
But also, there's part of me that still doesn't like my voice, too, just like anyone else. And I think that might be why I became so good at it. Because I want to hear it and be like, "Well, you can't tell yourself you ain't good, 'cause that was f—ing — that takes skill." I've learned enough to know that I can't tell myself I'm bad. [Laughs.]
And I have to say, I've been impressed with all of the people you've posted singing their own versions of "Lose Control."
People can sing! And people have been writing verses to it too. The love on it has been so rewarding.
I feel very justified [that the music] is connecting. I feel like it's already helping. I feel very humbled, appreciated and loved.
On 'Super Over,' Leah Kate Offers Advice On Cutting Off Toxic Relationships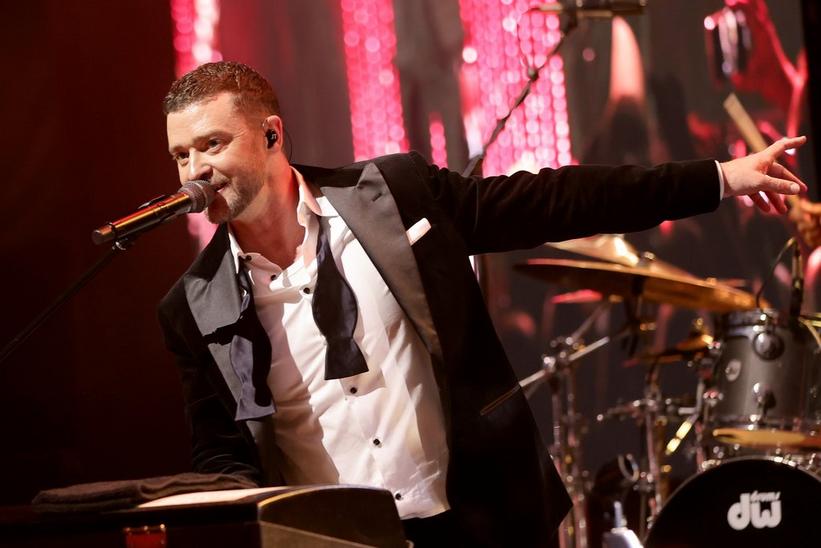 Justin Timberlake performs during the 2022 Children's Hospital Los Angeles Gala in October 2022.
Photo: Matt Winkelmeyer/Getty Images for Children's Hospital Los Angeles
Justin Timberlake's Biggest Songs, From His Best *NSYNC Moments To The Solo Smashes
As rumors swirl about a new Justin Timberlake album and *NSYNC fans pray for a reunion tour, revisit the defining songs that have made JT one of pop's greats.
GRAMMYs
/
Sep 18, 2023 - 08:23 pm
From the moment Justin Timberlake first stepped into the spotlight at just 11 years old, his star power was strikingly apparent. Initially dabbling in country music on Star Search, he further displayed his knack for performing on The Mickey Mouse Club in 1993 and 1994 before being  recruited for the boy band *NSYNC in 1995 — and soon, he was on his way to pop domination.
As the group's popularity soared and they sold over 70 million records worldwide, so did Timberlake's solo appeal. With his curly blond hair and falsetto that would make Michael Jackson proud, he became a defining figure in the late '90s/early 2000s zeitgeist. He took the lead in several *NSYNC songs and progressively developed his songwriting skills, hinting to the world that he was a star of his own right. 
By the time <em>NSYNC halted in early 2002, Timberlake's solo career was not a mere possibility, but an undeniable next step. A few months later, he released his debut album, Justified*, which set the stage for one of the most innovative, defining artists of his time. In the two decades since, Timberlake has released five studio albums (with a sixth reportedly on the way), sold more than 88 million records, collaborated with the likes of Jay-Z and Madonna, and won 10 GRAMMYs. It's hard to imagine pop music today without his contributions.
Although Timberlake has periodically taken some time off music to focus on his family, acting and producing, a comeback was always around the corner. Last week, for example, he reunited with *NSYNC at the 2023 MTV Video Music Awards and confirmed the release of their first new song in 20 years, "Better Place," out Sept. 29. 
He also recently reunited with Nelly Furtado and Timbaland for "Keep Going Up," the long-awaited follow-up to their 2007 smash "Give It To Me." Timbaland — a longtime collaborator of Timberlake's — further teased what's to come for JT, telling Variety that Timberlake's next album is "finished up" and sounds like "FutureSex/LoveSounds part two."
To celebrate these upcoming chapters, as well as Timberlake's boundless creativity, GRAMMY.com looks back at the most defining songs in his trailblazing career.
"Pop," Celebrity (2001)
A response to all the animosity surrounding the success of late 90s' boy bands, "Pop" gave us *NSYNC at their most "no strings attached." Composed by Timberlake in partnership with choreographer, director, and songwriter Wade Robson, it blended electropop, metal riffs and Timberlake's signature beatboxing into a thrilling, limitless portrait of what being a pop star really means.
"It doesn't matter/ 'Bout the clothes I wear, and where I go, and why/ All that matters/ Is that you get hyped, and we'll do it to you every time," Timberlake sings in the pre-chorus. As the first single off <em>NSYNC's last album, 2001's Celebrity*, "Pop" foreshadowed key elements of Timberlake's burgeoning success — setting sights on his impending, hit-filled solo career.
"Gone," Celebrity (2001)
Another collaboration between Timberlake and Robson for Celebrity, "Gone" remains one of the most stirring ballads of the new millennium. Originally written for Michael Jackson, who passed on the offer — but later regretted it, as Timberlake told Oprah's Master Class Podcast in 2014 — "Gone" was the first and only *NSYNC single where Timberlake sings all the lead vocals and plays the music video protagonist.
Although its success led to a nomination for Best Pop Performance by a Duo or Group with Vocals at the 2002's GRAMMY Awards, the song unveiled uncomfortable feelings about the future of the group. If *NSYNC were to halt activities, it laid bare the fact that Timberlake could survive — and thrive — as a soloist just as well.
"Like I Love You," Justified (2002)
As many suspected, <em>NSYNC did go into a hiatus after the release of Celebrity, and Timberlake's much-anticipated solo debut came shortly after. In November 2002, he released the studio album Justified*, spearheaded by lead single "Like I Love You."
Pairing his penmanship with producer duo the Neptunes, Timberlake found an exquisite recipe to express himself. "Like I Love You" posed a sleek introduction to a fully-developed star, mixing funk drums, pop beats, Spanish guitars, sultry falsettos, and a participation by hip-hop duo Clipse. Coincidentally landing the same spot on the Billboard Hot 100 as "Gone" at No. 11, "Like I Love You" showed that Timberlake was able — and ready — to hold his own.
"Cry Me a River," Justified (2002)
If "Like I Love You" was an introduction to Justin Timberlake the soloist, follow-up single "Cry Me a River" cemented him as 2002's main character. A vengeful opera inspired by his former (and very high-profile) relationship with Britney Spears, Timberlake showed his spiteful side — one that would later resurface on his second album, FutureSex/LoveSounds.
The poignancy of his feelings is aided by producers Timbaland and Scott Storch, who crafted a haunting synthscape filled with wails and warnings. In the music video, Timberlake finally sheds his good-boy image, breaking into a Spears look-alike's mansion to film steamy moments of himself with another woman. 
On top of giving the audience much to think about, "Cry Me a River" gave Timberlake one his first two solo GRAMMY Awards in 2003: the song won Best Male Pop Vocal Performance, and Justified won Best Pop Vocal Album.
"Señorita," Justified (2002)
Justified offered hit after hit, and although "Señorita" wasn't the biggest (it peaked at No. 27 on the Hot 100), it's still a Timberlake staple. The song highlighted Timberlake's commitment to go beyond expectations, as he created his own deconstructed salsa, pushing and pulling vocals around the Neptunes' unmistakable drum beats and Stevie Wonder influences.
While singles like "Rock Your Body" may have found more popularity, "Señorita" and its odd little strutting intro is instantly recognizable — and remains one of Timberlake's best displays of the fun he has in the studio . The call-and-response section at the end, where Timberlake directs "the fellas and the ladies" to sing in different vocal tones, is the cherry on top of it all.
"SexyBack,"

FutureSex/LoveSounds

(2006)
Four years after Justified, Timberlake returned raunchier than ever: "I'm bringing sexy back," he sings in the opening line of "SexyBack," unknowingly birthing 2006's ultimate catchphrase. The first single off his highly-acclaimed sophomore album, FutureSex/LoveSounds, "SexyBack" became Timberlake's first No.1 song on the Billboard Hot 100, and further solidified the finesse of his collaborations with Timbaland.
Scurrying through a suffocating dance floor, "SexyBack" distorts everything it touches, creating a cybernetic atmosphere where Timberlake will both "let you whip me, if I misbehave" and make you "watch how I attack." Timbaland's low vocals bounce off Timberlake's high-pitched lines and make for a breathless, sweaty run.
"My Love," FutureSex/LoveSounds (2006)
Timberlake achieved his second consecutive Hot 100 No.1 with "My Love,"  a song that has been defined by many as the sequel to "Cry Me a River." Although borrowing from the same insistent staccato beats, "My Love" is rather a happier, snappier version of it. Gone is the desire for retaliation — Timberlake is now focused on the sweet highs of a promising relationship.
"All I want you to do is be my love," he sings over masterful production by Nate "Danja" Hills and Timbaland, who infuse the track with quirky distortions, beatboxing and a slow beat juxtaposed to Timberlake's frenzy. Atlanta rapper T.I. also adds contrast to the track, delivering a stack of verses that contrast Timberlake's lyrics and add to the multifaceted perceptions of love. If Timberlake's lines represent one's heart soaring with possibility, the other elements of the song keep it grounded, reminding us that true love runs steady.
"What Goes Around... Comes Around," FutureSex/LoveSounds (2006)
The true "Cry Me a River" sequel lays on the grandiose "What Goes Around... Comes Around." Despite the single's lofty arrangements and a cinematic music video starring Scarlett Johansson, Timberlake is still heartbroken.
However, instead of seeking revenge by his own hands, he now trusts karma to take care of his lover's wrongdoings. The circular, haunting motifs of the lyrics are repeated through synth loops and Turkish strings.
"What Goes Around... Comes Around" is one of FutureSex/LoveSounds' standouts, bridging the catchy sounds of Justified with more experimental nuances. It also seemed to resonate with listeners, as it landed the singer his third consecutive chart-topper.
"LoveStoned," FutureSex/LoveSounds (2006)
While violins surely can provide a sultry mood, it's not often that they will be paired with beatboxing and funky bass — which makes "LoveStoned" a peculiar feat.
One of Timberlake's most provocative tracks off FutureSex/LoveSounds, it could also be defined as a bolder cousin to 2002's "Rock Your Body" due to its rushing, disco-esque energy. Along an easygoing progression, it carries Timbaland's trademark vibes and fiery lyrics about what the internet would call a "baddie" nowadays ("She's bad, and she knows," Timberlake sings).
Originally named "LoveStoned/I Think She Knows (Interlude)," the track swiftly slows down in the last two minutes, where an Interpol-inspired guitar solo flourishes, offering a hazy conclusion to an innovative pop expedition.
"Suit & Tie (feat. Jay-Z)" The 20/20 Experience, (2013)
After wrapping up his highly successful FutureSex/LoveShow world tour in 2007, Timberlake took some time off to focus on acting and producing for other musicians. Following a six-year musical hiatus, he released his third studio album in 2013, The 20/20 Experience, led by the steamy "Suit & Tie," featuring rapper Jay-Z.
The single is anchored by samples of Sly, Slick and Wicked's 1972 song "Sho' Nuff" and swirls around a matured, glistening R&B production by Timberlake, Timbaland and J-Roc. It's the most sophisticated that Timberlake has sounded, accompanied by a fittingly classy, black-and-white music video — which won a GRAMMY for Best Music Video in 2014.
"Mirrors," The 20/20 Experience, (2013)
The second single off The 20/20 Experience, "Mirrors" was written back in 2009 and inspired by Timberlake's relationship with wife Jessica Biel, as well as his grandparents' six-decade marriage. Although the sounds harken back to "Cry Me a River" at times, the lyrics reveal that Timberlake is no longer bitter, but instead very much in love: "Now, you're the inspiration of this precious song/ And I just wanna see your face light up since you put me on/ So now I say goodbye to the old me, it's already gone."
Paired with an emotional music video, "Mirrors" is a defining landmark in Timberlake's discography, showing how personal growth impacted his music for the better. Alongside trusty producers Timbaland and J-Roc, he proved that it's possible to turn an eight-minute prog-soul aria into a timeless, effortlessly catchy love song.
"Drink You Away," The 20/20 Experience – 2 of 2 (2013)
Six months after the release of The 20/20 Experience, in September 2013, Timberlake dropped the second half of the album, The 20/20 Experience – 2 of 2. Out of its four singles (which also included "Take Back the Night," "TKO," and "Not a Bad Thing"), "Drink You Away" stands out for its adventurous streak.
Here, Timberlake recalls his Southern roots, spinning a pop twist on Memphis soul and country rock riffs. "I've tried Jack, I've tried Jim/ I've tried all of their friends/ But I can't drink you away," he sings, matching love pains to alcoholism. Once again working with producers Timbaland and J-Roc, he daringly explores new scenarios, ultimately proving that his talents can't be restrained. (The track also teased Timberlake's later collab with country crooner Chris Stapleton, as the pair mashed "Drink You Away" with Stapleton's "Tennessee Whiskey" at the 2015 CMA Awards.) 
"
CAN'T STOP THE FEELING!

," Trolls (2016)
Timberlake's career may have firm pillars in experimentation, but 2016's "CAN'T STOP THE FEELING!" showed that he is also a master in well-rounded bubblegum pop. In 2016, after voicing the character Branch and serving as the executive music producer for the movie Trolls, Timberlake worked with Max Martin and Shellback for the soundtrack's lead single.
The result was a simple, yet contagiously happy disco track that quickly hit No. 1 on Billboard's Hot 100, followed by several other countries' charts. "CAN'T STOP THE FEELING!" was also the top-selling song in the U.S. that year according to Nielsen Music's Year-End Report, and quickly achieved an omnipresent status; the song remains a global staple today.
"Young Man," Man of the Woods (2018)
After another long break between albums, Timberlake released his fifth LP, Man of the Woods, in 2018. The title references the meaning behind his firstborn son's name, Silas, and features some of his most experimental trials to date, despite enlisting the same longtime producers like the Neptunes and Timbaland.
As Timberlake's personal life changed with marriage and parenthood, so did his music. He plunged even deeper into his Tennessee origins and the country music of his childhood, as evidenced in singles "Filthy," "Supplies," and the Stapleton-featuring "Say Something."
However, the most essential song to understand Timberlake's current moment is the sweet, deeply personal "Young Man." It closes the album on a vulnerable note, showing the singer not as a superstar, but as a devoted father passing on his teachings. Vocal snippets from both Silas and Jessica Biel make it even more special, framing a fleeting moment into eternity.
After seeing Timberlake grow from a teenager himself to raising his own family, there's a full-circle element coloring his next steps with much expectation. What will be his next reinvention? If Timbaland's words are true, luckily we won't have to wait too long to find out.
How New Kids On The Block's 'Hangin' Tough' Set The Boy Band Blueprint