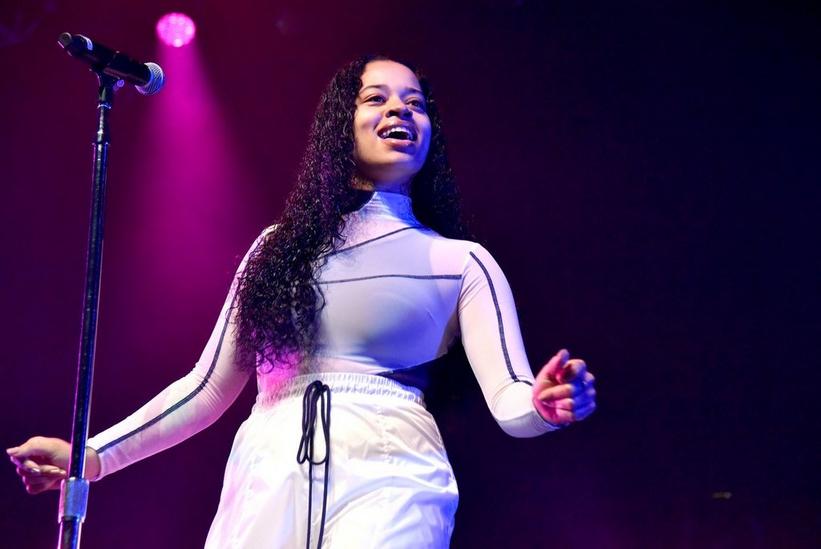 Photo: Tim Mosenfelder/Getty Images
news
Backstreet Boys And Ella Mai Join IHeartRadio Music Awards Performers Lineup
Other newly announced performers include Lovelytheband, Marshmello and his special guest Lauv
GRAMMYs
/
Mar 13, 2019 - 05:28 pm
On March 14, the iHeartRadio Music Awards will announce this year's winners in Los Angeles. On March 12, iHeartRadio announced additional performers for this Thursday's bash with Backstreet Boys, Ella Mai, lovelytheband, and Marshmello with special guest Lauv.
Garth Brooks, Halsey and Alicia Keys are performing too as well as receiving special awards. Brooks will receive the iHeartRadio Artist of the Decade Award, the first time this has ever been awarded. Halsey is receiving a female role-model award and will perform with special guests Travis Barker and Yungblud. Keys, who hosted the 61st GRAMMY Awards so memorably, will receive the iHeartRadio Innovator Award.
Other previously announced performers include GRAMMY winners Ariana Grande, John Legend and Kacey Musgraves. At the 61st GRAMMY Awards, Grande won Best Pop Vocal Album for Sweetener. Kacey Musgraves came away with four wins including Album Of The Year and Best Country Album for Golden Hour.
Another notable special award is Tour of the Year going to Taylor Swift for her Reputation Tour, a record-breaking success.
Hosted by T-Pain, further information on viewing or listening to the iHeartRadio Music Awards is available on iHeartRadio's website and will include viewing their Facebook livestream.
Ella Mai On Feeling Proud Of "Boo'd Up," Her Dream Collab, Lauryn Hill & More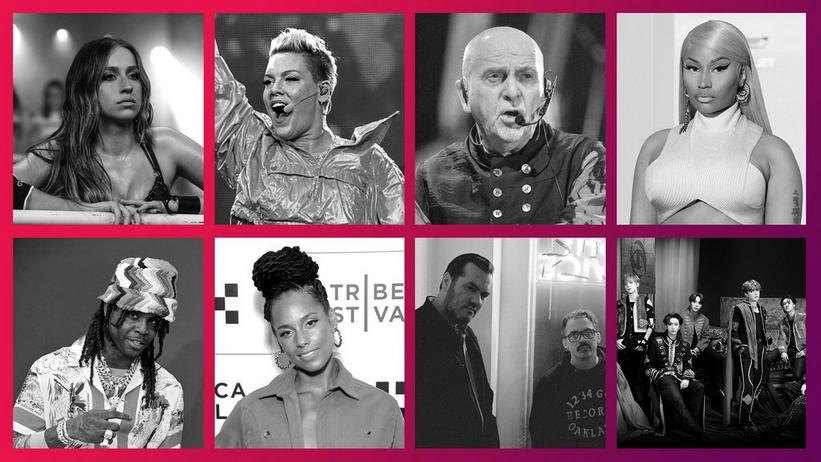 (Clockwise) Tate McRae, Pink, Peter Gabriel, Nicki Minaj, ATEEZ, Atmosphere, Alicia Keys, Chief Keef
Photos: Baeth; Jeff Hahne/Getty Images; Elena Di Vincenzo Mondadori Portfolio via Getty Images; Rodin Eckenroth/WireImage; courtesy of KQ Entertainment; Dan Monick; Manny Carabel/WireImage; Prince Williams/WireImage
list
15 Must-Hear Albums This December: ATEEZ, Nicki Minaj, Neil Young & More
Just in time to soundtrack your festivities and welcome in an inspiring new year, press play on these 15 releases from Peter Gabriel, Tate McRae, Alicia Keys and others.
GRAMMYs
/
Dec 1, 2023 - 06:37 pm
December is a time for rejoicing and reflecting. How did this year go? And what will come next? As we look back on the meteoric 2023 and start planning for 2024, there's a sundry of new music to usher in this journey.
This month, artists like Alicia Keys and the Killers will celebrate 20-year anniversaries with The Diary Of Alicia Keys 20 and Rebel Diamonds, respectively. Others will bring forth much-awaited sequels, like Nicki Minaj's Pink Friday 2 and Chief Keef's Almighty So 2. Adding to that, live performances by Pink and Khruangbin will get immortalized, while rising star Tate McRae will release her sophomore effort, Think Later, and Dove Cameron will debut Alchemical: Vol. 1.
Below is a guide to all the must-hear releases of December 2023, just in time to soundtrack your festivities and welcome in an inspiring new year. Read on for big releases from ATEEZ, Peter Gabriel, Neil Young, and more.
Dove Cameron -
Alchemical: Vol. 1
Release date: Dec. 1
Following Dove Cameron's viral, platinum-certified 2022 hit "Boyfriend," expectations were high for the artist's first studio album. The singer and actress will release Alchemical: Vol. 1 at the top of the month.
"I wrote Volume 1 during a period of deep healing and space to process that I had never given myself. I hope you feel yourself in these songs as much as I do. Part 1: tear down. Part 2: rebuild," the singer shared on Instagram, teasing Vol. 2 of the collection (release date yet to be announced).
A follow-up to Cameron's 2019 debut EP Bloodshot / Waste, Vol. 1 features eight tracks. Aside from "Boyfriend," she has revealed singles "Breakfast," "Lethal Woman," and "Sand," building up a sultry sound and an alluring mystique that prompt her as one to watch.
Dillon Francis -
This Mixtape Is Fire TOO
Release date: Dec. 1
Eight years after This Mixtape Is Fire, Dillon Francis' latest "turned out better than I could have ever imagined," the DJ and producer shared on Instagram about his forthcoming album, This Mixtape Is Fire TOO.
"The whole goal of this album was to make amazing songs with artists I love and respect," he added. The 14-track record features several 2022 singles, such as "Free" with Alesso and Clementine Douglas, "LA On Acid" with Good Times Ahead, "Pretty People" with INJI, "Don't Let Me Let Go" with Illenium and Evan Giia and "buttons!" with Knock2.
Aside from collaborating with some of dance music's biggest names, Francis seems intent on having fun. His latest single, "I'm My Only Friend" with Arden Jones, demonstrates that by pairing up his characteristic high-octane beats with an amusing music video featuring actor Billy Zane in an impromptu road trip adventure.
ATEEZ -
THE WORLD EP.FIN: WILL
Release date: Dec. 1
K-pop's favorite pirates ATEEZ are getting ready to release their second Korean full album: THE WORLD EP.FIN: WILL. The record will conclude the trilogy that began with EPs The World EP.1: Movement and The World EP.2: Outlaw.
With a slew of teaser pictures and a mysterious black-and-white trailer, the eight-member boy band continues to further their lore and leave fans eager to decipher their next chapters. In addition, a tracklist and an instrumental preview of the album's upcoming 12 songs, including title track "Crazy Form," were revealed, promising exciting twists to their thunderous beats.
EP.FIN: WILL also brings a surprise in its unit and solo songs, all with lyrics co-written by the members: Jongho brings his powerful vocals to "Everything," "Youth" is a duet by Mingi and Yunho, "It's You" is performed by Yeosang, San, and Wooyoung, and "MATZ" is the long-awaited collaboration between the band's two eldest members, Hongjoong and Seonghwa.
Khruangbin -
Live at Sydney Opera House
Release date: Dec. 1
After a yearlong series of live albums in partnership with other artists (Toro y Moi, Men I Trust, Nubia Garcya and others), Khruangbin will close out 2023 with the upcoming Live at Sydney Opera House — this time on their own.
The double LP was recorded in November 2022, and compiles their three-night residency at one of Australia's most prestigious venues. With the announcement, the Texas trio also shared a new version of their 2015 hit, "People Everywhere (Shifting Sands Remix)."
The setlist also includes classics like "So We Won't Forget," "A Calf Born in Winter" and "Friday Morning," attesting to the band's expertise in highlighting the best of their career while giving tracks a fresh, unexpected spin.
Alicia Keys -
The Diary Of Alicia Keys 20
Release date: Dec. 1
The end-of-year celebrations will start early for Alicia Keys and her fans. On Dec. 1, the 15-time GRAMMY winner will release a special version of her multiplatinum sophomore album, The Diary of Alicia Keys, in order to celebrate its 20th anniversary.
The 2023 LP will feature 24 tracks, including nine bonus songs including the previously unreleased "Golden Child." Keys also uprezzed four music videos from that era on YouTube: "Karma," "You Don't Know My Name," "If I Ain't Got You" and the live version of "Diary" with Tony! Toni! Toné! and Jermaine Paul.
To make the milestone even more special, Keys will perform the full album in an intimate, one-night-only concert at New York's Webster Hall on the day of release. A portion of the earnings will be donated to the nonprofit organization she co-founded in 2003, Keep a Child Alive.
Peter Gabriel -
i/o
Release date: Dec. 1
During every full moon this year, Peter Gabriel unveiled a new track off his upcoming studio album, i/o. It was a clever way to compensate fans for a lengthy wait. i/o is Gabriel's first LP of new and original content since 2002's Up, and has been in the works for almost three decades.
"I'm very happy to see all these new songs back together on the good ship i/o and ready for their journey out into the world," the British singer said in a press release. With 12 tracks "of grace, gravity and great beauty," the album tackles themes like the passage of time, grief and injustice, but never gives up on hope. Each track comes in three versions: the Bright-Side Mix by Mark 'Spike' Stent, the Dark-Side Mix by Tchad Blake, and the In-Side Mix by Hans-Martin Buff.
Gabriel also spent a good part of 2023 on the i/o Tour across Europe and North America. Attendees were lucky to witness the album played in full and some of the singer's biggest hits, as well as the unreleased track "What Lies Ahead."
Atmosphere -
Talk Talk EP
Release date: Dec. 1
From "Talk Talk (feat. Bat Flower)," a track off Atmosphere's May album So Many Other Realities Exist Simultaneously, comes Talk Talk EP. According to a press release, the Minneapolis duo was so captivated by that song's "vaguely alien and deeply human" sounds that they had to develop it into a ten-track deep dive.
In the album, rapper Slug and DJ/producer Ant "dart across threads of space-time" and become "titans of the electro-rap that was foundational to their youths," citing names like Kraftwerk and Egyptian Lover as inspirations. The press release also mentions that Talk Talk EP is a testament to rap's connection to electronic music of the '70s and '80s.
That statement rings true, for instance, in the two singles they have released so far, aside from "Talk Talk": the sparkly "Rotary Telephone," and the haunting album closer, "Traveling Forever."
Pink -
Trustfall Tour Deluxe Edition
Release date: Dec. 1
Following the smashing success of her ninth studio album, February's Trustfall, and of her back-to-back Summer Carnival stadium tour and Trustfall arena tour this year, pop giant Pink will wrap it all up with the release of Trustfall Tour Deluxe Edition on Dec. 1.
The special record features six live recordings (from Summer Carnival), including "Cover Me in Sunshine" with her daughter Willow Sage Hart, as well as covers of Sade's "No Ordinary Love" and Sinead O'Connor's "Nothing Compares 2 U," with Brandi Carlile. It also includes July's protest song "Irrelevant" and two new singles: "Dreaming" with Marshmello and Sting and "All Out of Fight."
As the unstoppable artist that she is, Pink has already announced a slew of 2024 Summer Carnival tour dates for Oceania in February and March, and the U.K. and Europe throughout June and July.
Tate McRae -
Think Later
Release date: Dec. 8
"Here's to 20 years old and figuring who the f[—] i am," celebrated rising sensation Tate McRae wrote on Instagram. Writing her sophomore album, Think Later, was "one of the most stressful, exciting, nerve racking, and fun things I've ever gone through. For the first time in my life I lived this year a little less with my head and a little more with my intuition — and I [really] hope [you] guys can feel that through the music," she added.
Produced by Ryan Tedder, the album dives into "the all-too-relatable feelings of falling in love and embracing the raw emotions that you experience as a result of leading with your intuition and heart," according to a press release. It is preceded by singles "Greedy" — of recent TikTok fame — and "Exes."
The Canadian singer has also announced an eponymous tour in support of the new album. McRae will visit Europe and North America from April to August 2024, bringing it to a close in Oceania throughout November.
Nicki Minaj -
Pink Friday 2
Release date: Dec. 8
After several postponements, rap superstar Nicki Minaj is celebrating her birthday by bringing Pink Friday 2 to the world. The much-expected release marks Minaj's first studio album since 2018's Queen.
The album is a sequel to her acclaimed debut, 2010's Pink Friday, and is supported by two singles, "Super Freaky Girl" and "Last Time I Saw You." During an Instagram Live on Oct. 24, as reported by People, Minaj shared that "this entire album will be the biggest gift I have ever given humanity thus far. I can stand by that. I will bet any amount of money that Pink Friday 2, the album, is going to make people fall in love immediately."
The Trinidadian American icon recently announced a 2024 tour in North America and Europe. Exact dates are yet to be announced, but the commotion was such that Minaj's fandom, Barbz, crashed her website upon hearing the news.
The Killers -
Rebel Diamonds
Release date: Dec. 8
It's been almost 20 years since the Killers burst into the rock scene with their 2004 debut Hot Fuss. To honor that achievement, the Las Vegas band will release Rebel Diamonds, a compilation of 20 hits encompassing all their seven LPs, plus new track "Spirit."
In the tracklist, fans will be able to take a trip down memory lane with singles like "Mr. Brightside," "When You Were Young," and "Human," among other classics. "See, it's been said that what's remembered, lives," frontman Brandon Flowers said in a trailer for the album. "And we've racked up stadiums full of memories the past 20 years, enough to fill lifetimes." 
Flowers continued: "It sounds a bit like Bowie. Or is it Brando? Or maybe it's somewhere in between? It always is with us. And to our legion of victims, thank you, thank you, thank you. And do not fear. There is more mining to be done." The Killers released another best of in 2013, Direct Hits.
Neil Young -
Before and After
Release date: Dec. 8
"Songs from my life, recently recorded, create a music montage with no beginnings or endings." That's how folk legend Neil Young described his upcoming 45th studio album, Before and After, in a press statement.
The record spans a collection of 13 solo acoustic re-recordings among Young's favorites in his catalog. The statement adds that "each of the songs blend and create one continuous flow, clocking in at a 48-minute pure and intimate listening experience," with Young summarizing it as an experience where "the feeling is captured, not in pieces, but as a whole piece — designed to be listened to that way."
Young also co-produced and co-mixed the record, which includes the previously-unreleased track "If You Got Love," among classics such as 1966's "Burned," 1970's "Birds" and 1994's "A Dream That Can Last." Before and After is the latest in a series of archival releases by Young, arriving just a few months after "lost" album Chrome Dreams. 
Car Seat Headrest -
Faces From the Masquerade
Release date: Dec. 8
In March 2022, indie band Car Seat Headrest was playing a three-night residency at New York's Brooklyn Steel. Due to the COVID-19 pandemic, they asked the audience to mask up, but also to "accoutre yourself in whatever further costumery you please" for an evening of "music, dancing, and identity loss," according to a press release.
The result of that experience is Faces From the Masquerade, CSH's upcoming double album that will bring the magic of those nights to the world. "The 2022 Masquerade was a crazy tour that ignited with a particular ferocity once we touched ground on the east coast," said vocalist Will Toledo in a statement. "Our time in New York captures that momentary magic where we're playing at our peak and the crowd is responding as one giant body."
Faces From the Masquerade features 14 of the band's best tracks as rearranged, revamped live versions — for example, "Deadlines" went through adjustments "to turn it into the climactic dance monster it always wanted to be," added Toledo. The record has been described as "simultaneously a joyride through the greatest hits and a conversation with the devoted and ever-growing following that has formed around the band, their songs and live communions."
Michael Nau -
Accompany
Release date: Dec. 8
Multihyphenate Michael Nau has been building an extensive indie discography since the mid-'00s, both as the frontman of bands Cotton Jones and Page France and as a soloist. Next month, he will add on to that by releasing his fifth studio album, Accompany.
The album came to be when producer Adrien Olsen (the Killers, Lucy Dacus) invited Nau to record at his Richmond, Virginia studio. "I didn't have much of a plan before Adrien reached out, so I wrote some songs specifically for the session," Nau explained in a release. "It had been a while since I'd made music in a room with other people. We just sort of started playing and didn't really talk about what was happening."
The record's 11 tracks "come together to paint a beautiful picture" with imaginative lyrics that manage to be "introspective, but vague and open-ended. Nau recently announced tour dates across the U.S. from February to April 2024.
Chief Keef -
Almighty So 2
Release date: Dec. 15
Rumors about Almighty So 2, the sequel to Chief Keef's revered 2013 mixtape of the same name, have been going on since 2018. The Chicago drill pioneer went as far as teasing the cover art on Instagram in 2019 — only to spend years without further updates. In any case, it seems like the wait is finally over: Almighty So 2 is scheduled to drop on Dec. 15.
In the beginning of November, Keef shared two new cover arts for the album on Instagram, under the caption "2 real soon." While there's no further info, the album will feature 17 tracks, including 2022 singles "Tony Montana Flow" and "Racks Stuffed Inna Couch," according to Apple Music.
Almighty So 2 is Chief Keef's fifth studio album, arriving after 2021's 4NEM. Recently, the rapper was featured on the track "All The Parties" off Drake's latest album, For All The Dogs. This collaboration increased speculations about a possible Drake feature on Keef's album as well — the latter commented "Don't forget them vocals, crody" on Drake's Instagram back in August.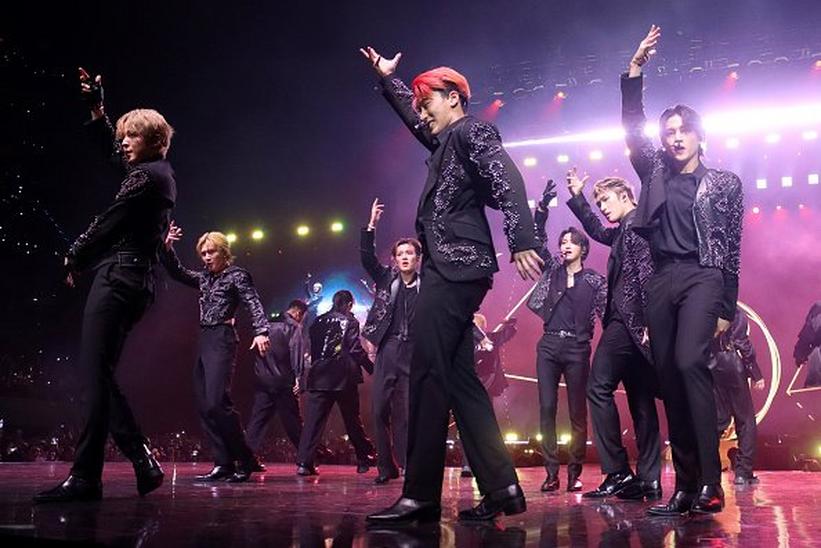 ATEEZ perform during their Fellowship: Break The Wall tour
Photo: Adrián Monroy/Medios y Media/Getty Images
news
New Music Friday: Listen To Releases From Beyoncé, Lana Del Rey, ATEEZ & More
December begins with a blast of new music from some of music's biggest stars. Press play on five new releases Jung Kook & Usher, Tyla and others, out on Dec. 1.
GRAMMYs
/
Dec 1, 2023 - 06:09 pm
While 2023 may be coming to an end, the first releases of December prove that it's far from time to wind down.
From Taylor Swift — who released "You're Losing Me," a song originally recorded for her 2022 smash album — to Dua Lipa's extended edit of her single "Houdini," and Lana Del Rey's cover of "Take Me Home, Country Roads," listeners are being treated to new tracks from familiar favorites today.
But surprise releases were the theme of the day as Beyoncé dropped "MY HOUSE," a single accompanying her Renaissance concert film.
Dec. 1 also sees a bevy of reissue and archival releases, exciting new projects from artists like singer/songwriter Dove Cameron, and the second studio album from K-pop group ATEEZ. 
Start off your month by listening to these tracks and albums from seven artists that will jumpstart your month.
Beyoncé - "MY HOUSE"
Queen Bey surprised fans with an early Christmas present by dropping "MY HOUSE," her first single since 2022's Renaissance. This track was featured during the credits of her new Renaissance concert film.
Written and produced by The-Dream, this song showcases Beyoncé's rapping skills, as she effortlessly weaves verses over a powerful horn melody. There's a vibe check in the song's second half, where the music becomes a smooth, electronic dance groove reminiscent of Renaissance's ballroom vibe. 
Jung Kook & Usher - "Standing Next To You (Remix)"
BTS' pop singer Jung Kook is back with a remix to his track "Standing Next To You," this time joined by an R&B sensation. The remix features a new verse from  Usher, who adds a delicate touch to the vibrant, high-paced song.
The original track was released last month as a single on Jung Kook's debut album, GOLDEN. This could be fans' last time hearing Jung Kook's music for a while — the "golden maknae" of BTS announced he's enlisting for mandatory military service this month.
Tyla - "Truth or Dare"
GRAMMY-nominated Afrobeats star Tyla is closing the year with a sneak peek of her upcoming self-titled album. The hypotonic single "Truth or Dare," following the success of her GRAMMY-nominated song "Water" (the song is nominated for Best African Music Performance at the 2024 GRAMMYs alongside "Amapiano" by ASAKE & Olamide, "City Boys" by Burna Boy, Davido's "UNAVAILABLE" feat. Musa Keys, and "Rush" by Ayra Starr).
In this new song, Tyla revisits an old flame — this time with newfound wisdom and assurance that she won't fall for his charm anymore: "So let's play truth or dare, dare you to forget / That you used to treat me just like anyone."
Tyla announced her upcoming self-titled album on social media, captioning, "African music is going global and I'm so blessed to be one of the artists pushing the culture. I've been working on my sound for 2 years now and I'm so ready for the world to hear it."
Lana Del Rey - "Take Me Home, Country Roads"
After performing during "Christmas At Graceland," a televised tribute to Elvis Presley, Lana Del Rey dropped a surprise cover of John Denver's 1971 hit "Take Me Home, Country Roads."
This cover might not come as a shock for fans after she referenced a line from Denver's 1972 "Rocky Mountain High" on her track "The Grants" from GRAMMY-nominated album Did You Know There's A Tunnel Under Ocean Blvd. (At the 2024 GRAMMYs, Did You Know is nominated for Album Of The Year alongside Jon Batiste's World Music Radio, Olivia Rodrigo's Guts, Swift's Midnights, Janelle Monae's The Age Of Pleasure, SZA's SOS, Miley Cyrus' Endless Summer Vacation and the record by boygenius. Did You Know is also nominated for Best Alternative Music Album alongside The Car by Arctic Monkeys, PJ Harvey's I Inside The Old Year Dying, Gorillaz's Cracker Island and boygenius' album.)
The track features Del Rey's signature soothing vocals, as a Western-style melody balances the instrumentation. She brings her own sultry style to this '70s country classic, while continuing to show her musical versatility.
ATEEZ -

The World EP:FIN:WILL
Five years after their debut album, K-pop group ATEEZ  have returned with The World EP:FIN:WILL. The 12-track album is led by "Crazy Form," an Afrobeats/dancehall-influenced track, and also features many solo and unit tracks from the group.
Members Hong Joong and Seonghwa took the reins on "Matz," a dynamic hip-hop track, while Yeosang, San and Wooyoung collaborated for the R&B-influenced "It's You." 
During a Seoul press conference, Lead Hong Joong spoke about the group's evolution and how fans should look forward to future releases. 
"This year marks our fifth debut anniversary and so far, our greatest achievement has been establishing a strong relationship with our fans around the world. We hope to continue presenting music that can make our fans proud of us," he said. 
Living Legends: Stephen Marley On 'Old Soul,' Being A Role Model & The Bob Marley Biopic 
Kate Bush performing in 1985
Photo: ZIK Images/United Archives via Getty Images
list
15 Reissues And Archival Releases For Your Holiday Shopping List
2023 was a banner year for reissues and boxed sets; everyone from the Beatles to Bob Dylan to the Rolling Stones got inspired expansions and repackagings. Here are 15 more to scoop up before 2023 gives way to 2024.
GRAMMYs
/
Nov 28, 2023 - 03:19 pm
Across 2023, we've been treated to a shower of fantastic reissues, remixes and/or expansions. From the Beatles' Red and Blue albums, to Pink Floyd's The Dark Side of the Moon, to the Who's Who's Next, the list is far too massive to fit into a single article.
And, happily, it's not over yet: from now until Christmas, there are plenty more reissues to savor — whether they be mere vinyl represses, or lavish plumbings of the source material replete with outtakes.
As you prepare your holiday shopping list, don't sleep on these 15 reissues for the fellow music fanatic in your life — or pick up a bundle for yourself!
X-Ray Spex - Conscious Consumer (Vinyl Reissue)
Whether you view them through the lens of Black woman power or simply their unforgettable, snarling anthems, English punks X-Ray Spex made an indelible mark with their debut 1978 album, Germfree Adolescents.
Seventeen years later, they made a less-discussed reunion album, 1995's Conscious Consumer — which has been unavailable over the next 27 years. After you (re)visit Germfree Adolescents, pick up this special vinyl reissue, remastered from the original tape.
That's out Dec. 15; pre-order it here.
Fall Out Boy - Take This to Your Grave (20th Anniversary Edition)
Released the year before their breakthrough 2005 album From Under the Cork Tree — the one with "Dance, Dance" and "Sugar, We're Goin Down" on it — Fall Out Boy's Take This to Your Grave remains notable and earwormy. The 2004 album aged rather well, and contains fan favorites like "Dead on Arrival."
Revisit the two-time GRAMMY nominees' Myspace-era gem with its 20th anniversary edition, which features a 36-page coffee table book and two unreleased demos: "Colorado Song" and "Jakus Song." It's available Dec. 15.
Coheed and Cambria -

Live at the Starland Ballroom
Coheed and Cambria is more than a long-running rock band; they're a sci-fi multimedia universe, as well as a preternaturally tight live band.
Proof positive of the latter is Live at the Starland Ballroom, a document of a performance at the Starland Ballroom in Sayreville, New Jersey, in 2004 — that hasn't been on vinyl until now. Grab it here; it dropped Nov. 24, for Record Store Day Black Friday.
Joni Mitchell -

Court and Spark Demos
Post-aneurysm recovery, Joni Mitchell's on a well-deserved victory lap. But it's far more rewarding to analyze her as a musical genius than simply shower her with icon-status accolades.
Joni Mitchell Archives – Vol. 3: The Asylum Years (1972–1975), from last October, is a terrific way to do just that; its unvarnished alternate versions strip away the '70s gloss to spellbinding effect.
Which is no exception regarding the Court and Spark demos, which got a standalone release for RSD Black Friday.
P!NK -

TRUSTFALL (Deluxe Edition)
The dependable Pink returned in 2023 with the well-regarded TRUSTFALL, and it's already getting an expanded presentation.
Its Deluxe Edition is filled with six previously unheard live recordings from her 2023 Summer Carnival Stadium Tour. Therein, you can find two new singles, including "Dreaming," a collaboration with Marshmello and Sting. Pre-order it today.
Snoop Dogg -

Doggystyle (30th Anniversary Edition)
After his star-making turn on Dr. Dre's The Chronic, 16-time GRAMMY nominee Snoop Dogg stepped out with his revolutionary, Dre-assisted debut album, Doggystyle.
Permeated with hedonistic, debaucherous fun, the 1993 classic only furthered G-funk's momentum as a force within hip-hop.
Revisit — or discover — the album via this 30-year anniversary reissue, available now on streaming and vinyl.
As per the latter, the record is available special color variants, including a gold foil cover and clear/cloudy blue vinyl via Walmart, a clear and black smoke vinyl via Amazon and a green and black smoke vinyl via indie retailers.
Alicia Keys -

The Diary of Alicia Keys 20
Alicia Keys has scored an incredible 15 GRAMMYs and 31 nominations — and if that run didn't exactly begin with 2003's The Diary of Alicia Keys, that album certainly cemented her royalty.
Her heralded second album, which features classics like "Karma," "If I Was Your Woman"/"Walk On By" and "Diary," is being reissued on Dec. 1 — expanded to 24 tracks, and featuring an unreleased song, "Golden Child."
The Sound of Music (Super Deluxe Edition Boxed Set)
Fifty-seven years has done nothing to dim the appeal of 1965's The Sound of Music — both the flick and its indelible soundtrack.
Re-immerse yourself in classics like "My Favorite Things" via The Sound of Music (Super Deluxe Edition Boxed Set), which arrives Dec. 1.
The box contains more than 40 previously unreleased tracks, collecting every musical element from the film for the first time, along with instrumentals for every song, demos and rare outtakes from the cast.
Furthermore, an audio Blu-ray features the full score in hi-res plus a new Dolby Atmos mix of the original soundtrack. And the whole shebang is housed in a 64-page hardbound book with liner notes from film preservationist Mike Matessino.
ABBA -

The Visitors (Deluxe Edition)
With their eighth album, 1981's The Visitors, the Swedish masterminds — and five-time GRAMMY nominees — stepped away from lighter fare and examined themselves more deeply than ever.
The result was heralded as their most mature album to date — and has been repackaged before, with a Deluxe Edition in 2012.
This (quite belated) 40th anniversary edition continues its evolution in the marketplace. And better late than never: The Visitors was their final album until their 2021 farewell, Voyage, and on those terms alone, deserves reexamination.
Aretha Franklin -

A Portrait of the Queen 1970-1974
Rolling Stone didn't recently declare Aretha Franklin the greatest singer of all time for no reason: in 2023, there's nary a pretender to the Queen of Soul's throne.
A Portrait of the Queen 1970-1974 compiles her first five albums of the 1970s: This Girl's In Love With You, Spirit in the Dark, Young Gifted and Black, Hey Now Hey (The Other Side of the Sky), and Let Me In Your Life.
Each has been remastered from the analog master tapes. The vinyl version has a bonus disc of session alternates, outtakes & demos. Both CD and vinyl versions are packaged with booklets featuring sleeve notes by Gail Mitchell and David Nathan. Grab it on Dec. 1.
Fela Kuti -

Box Set #6
From the great beyond, Fela Kuti has done music journalists a solid in simply numbering his boxes. But this isn't just any Kuti box: it's curated by the one and only Idris Elba, who turned in a monumental performance as Stringer Bell on "The Wire."
The fifth go-round contains the Afrobeat giant's albums Open & Close, Music of Many Colors, Stalemate, I Go Shout Plenty!!!, Live In Amsterdam (2xLP), and Opposite People. It includes a 24 page booklet featuring lyrics, commentaries by Afrobeat historian Chris May, and never-before-seen photos.
The box is only available in a limited edition of 5,000 worldwide, so act fast: it's also available on Dec. 1.
Kate Bush -

Hounds of Love (The Baskerville Edition) / Hounds of Love (The Boxes of Lost Sea)
Kate Bush rocketed back into the public consciousness in 2022, via "Stranger Things." The lovefest continues unabated with these two editions of Hounds of Love, which features that signature song: "Running Up That Hill (A Deal with God.)
There is no new audio on either edition; they feature distinctive packaging, and the latter splits the album into two boxes. Read on here, and pre-order them via Bush's site; they arrive Dec. 1.
The Rolling Stones -

December's Children (And Everybody's)

,

Got Live If You Want It!

And

The Rolling Stones No. 2

(Vinyl Reissues)
These three '60s Stones albums have slipped between the cracks over the years — but if you love the world-renowned rock legends in its infancy, they're essential listens.
No. 2 is their second album from 1965; the same year's December's Children is the last of their early songs to lean heavily on covers; Got Live If You Want It! is an early live document capturing the early hysteria swarming around the band.
On Dec. 1, they're reissued on 180g vinyl; for more information and to order, visit here.
Pink Floyd -

Atom Heart Mother (Special Edition)
No, it's not half as famous as The Dark Side of the Moon or The Wall — but 1970's lumpy Atom Heart Mother certainly has its partisans.
Rediscover a hidden corner of the Floyd catalog — the one between Ummagumma and Meddle — via this special edition, which features newly discovered live footage from more than half a century ago.
The Black Crowes -

The Southern Harmony and Musical Companion
After endless fraternal infighting, the Black Crowes are back — can they keep it together?
In the meantime, their second album, 1992's The Southern Harmony and Musical Companion, remains a stellar slice of roots rock — as a sprawling, three-disc Super Deluxe Edition bears out. If you're a bird of this feather, don't miss it when it arrives on Dec. 15.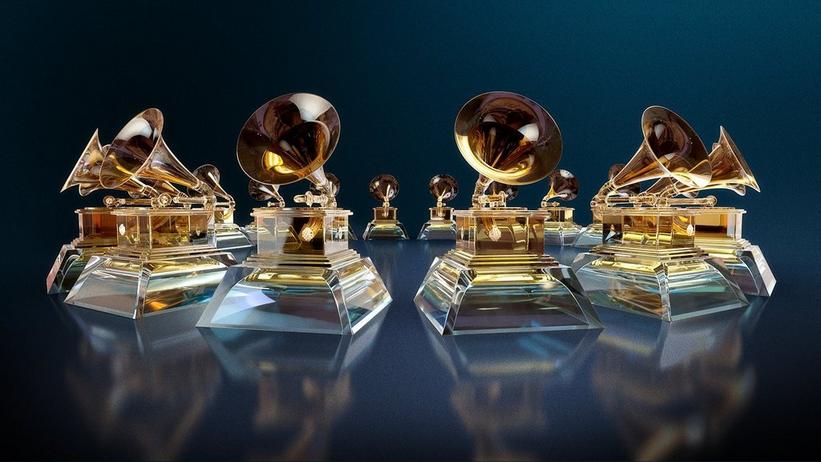 The 2024 GRAMMYs will air live on Sunday, Feb. 4, on CBS and Paramount+.
Graphic Courtesy of the Recording Academy
list
SZA's Massive Year Continues, 'Barbie' Dominates & Big Firsts From The 2024 GRAMMYs Nominations
Who is the most nominated artist at the 66th GRAMMY Awards? Who could potentially make history? Take a look at five takeaways from the nominations for the 2024 GRAMMYs.
GRAMMYs
/
Nov 10, 2023 - 07:51 pm
One of the biggest days in music has arrived: the nominations for the 2024 GRAMMYs.
With the excitement of the 2024 GRAMMYs nominations — which were announced on Nov. 10 — comes many big milestones. Whether it's first-time feats by this year's most nominated artist, SZA, or record-tying nominations by Taylor Swift, there's several intriguing takeaways from the 94 categories.  
Below, check out five major outcomes of the 2024 GRAMMYs nominations.
SZA's Big Year Is Rewarded
There's no denying that SZA has been one of the year's most in-demand artists, and her GRAMMY nominations reflect that. With nine nominations, SZA is the most-nominated artist at the 2024 GRAMMYs — and she has a lot of new milestones to celebrate.
With 15 nominations and one win going into the 2024 GRAMMYs, SZA had already received nods in several major categories. But her most recent noms are particularly special because they're all for her own work.
SZA's ambitious second album, SOS, is the singer's first LP to receive an Album Of The Year nomination, while lead single "Kill Bill" is her first solo song to be nominated in the Record Of The Year and Song Of The Year categories. (She was previously nominated for AOTY as a featured artist on Doja Cat's Planet Her (Deluxe) in 2022, and for ROTY and SOTY with Kendrick Lamar for "All The Stars" in 2019 and with Doja Cat for "Kiss Me More" in 2022.)
Plus, the R&B star expands her nominations within her own genre: she's nominated in the Best Progressive R&B Album (SOS) and Best Traditional R&B Performance ("Love Language") categories for the first time.
Women Lead The Pack
Who run the 2024 GRAMMYs? Girls.
SZA is far from the only female artist with several GRAMMY nominations this year. Of the nine most-nominated artists, eight are women: SZA (9), Phoebe Bridgers (7), boygenius (6), Brandy Clark (6), Miley Cyrus (6), Olivia Rodrigo (6), Taylor Swift (6), and Victoria Monét (6). As Cyrus noted in a social media post celebrating her nominations, "Watching women win & rule the music industry makes me proud."
In fact, a majority of this year's leading nominees are women artists or groups. The Record Of The Year and Album Of The Year categories, as well as the Best Pop Solo Performance category, are all dominated by women.
What's more, four of five nominees in the Best R&B Song and Best R&B Album are women — the latter of which features Babyface's Girls Night Out, an album of collaborations with female artists.
'Barbie' Dominates Once Again
Another woman who took over the 2024 GRAMMYs nominations was Barbie — well, sort of.
The Barbie soundtrack and some of its hit songs received 11 nominations, four of which dominate the Best Song Written For Visual Media category: Nicki Minaj's and Ice Spice's "Barbie World," Dua Lipa's "Dance The Night," Ryan Gosling's "I'm Just Ken," and Billie Eilish's "What Was I Made For?" (They'll be competing against Rihanna's highly anticipated return to music, "Lift Me Up" from Black Panther: Wakanda Forever.)
"Dance the Night" also earned a coveted Song Of The Year nomination, while "What Was I Made For?" scored nods in both Song Of The Year and Record Of The Year, as well as Best Pop Solo Performance. Additionally, "Barbie World" received a nomination for Best Rap Song.
Naturally, Barbie The Album is nominated for Best Compilation Soundtrack For Visual Media nomination. Mark Ronson's genius was further rewarded with a nom for Best Score Soundtrack For Visual Media, which he earned alongside his co-composer, Andrew Wyatt.
Artists Add Big Firsts
Like the 2023 GRAMMYs nominations, the 2024 GRAMMYs nominations resulted in many exciting firsts. While several artists are receiving their first GRAMMY nods — some of which will be highlighted in GRAMMY.com's Meet The First-Time GRAMMY Nominee series in January — there are also several GRAMMY veterans with firsts to celebrate
Taylor Swift, for example, became the first songwriter to receive seven nominations in the Song Of The Year category. Along with her current nomination for "Anti-Hero," she was previously nominated for "All Too Well (10 Minute Version) (The Short Film)," "cardigan," "Lover," "Blank Space," "Shake It Off," and "You Belong With Me." And she could be making even more history at the 2024 GRAMMYs — but more on that later.
Miley Cyrus also achieved new GRAMMY feats, as her acclaimed eighth album, Endless Summer Vacation, is the pop star's first project to receive an Album Of The Year nomination. (She received an AOTY nod in 2022 as a featured artist on Lil Nas X's MONTERO.) The LP's smash lead single, "Flowers," helped Cyrus earn her first nominations in the Record Of The Year, Song Of The Year and Best Pop Solo Performance categories as well, and her collab with Brandi Carlile, "Thousand Miles," earned her first nod for Best Pop Duo/Group Performance.
R&B singer Victoria Monét isn't celebrating her first GRAMMY nominations this year, but she is celebrating her first as an artist. Monét had previously received three nominations: two in 2020 for her work as a songwriter/producer on Ariana Grande's "7 rings" (Record Of The Year) and thank u, next (Album Of The Year), and one in 2021 for Chloe x Halle's "Do It" (Best R&B Song). All six of her 2024 GRAMMY nominations recognize her work as an artist herself, including the esteemed honor of Best New Artist. Her other nods are for her debut album, JAGUAR II: Record Of The Year ("On My Mama"), Best R&B Performance ("How Does It Make You Feel"), Best Traditional R&B Performance ("Hollywood"), Best R&B Song ("On My Mama"), and Best R&B Album.
This also isn't the first time Phoebe Bridgers has received GRAMMY nominations — but it is for her supergroup boygenius, as well as for her bandmates Lucy Dacus and Julien Baker. With their six nods (including Album Of The Year for the record and Record Of The Year for "Not Strong Enough"), they became the first group to receive six or more GRAMMY nominations in a single year since 2012, when fun. and Mumford & Sons received six nominations each at the 2013 GRAMMYs.
A handful of other previously GRAMMY-nominated artists received their first nominations in new categories this year. 2022's Best New Artist, Olivia Rodrigo, earned her first in a Rock category for "ballad of a homeschooled girl" (Best Rock Song); 2022's Album Of The Year winner, Jon Batiste, has his first in the Song Of The Year ("Butterfly") and Best Pop Duo/Group Performance ("Candy Necklace" with Lana Del Rey) categories; Brandy Clark collected her first in the Best Americana Performance ("Dear Insecurity" with Brandi Carlile), Best American Roots Song ("Dear Insecurity") and Best Americana Album (Brandy Clark) categories, as well as her first in the Best Musical Theater Album category for "Shucked."
It's actually the first time a few artists are nominated for contributions to film and theater: Dua Lipa, Nicki Minaj and Rihanna are all first-time Best Song Written For Visual Media nominees, and Josh Groban earned his first nod in the Best Musical Theater Album category, for his role as principal vocalist in "Sweeney Todd: The Demon Barber Of Fleet Street."
Last but certainly not least, in the Best African Music Performance category — one of three new categories for the 2024 GRAMMYs — four of the five artists or groups are first-time GRAMMY nominees: ASAKE & Olamide ("Amapiano"), Davido Featuring Musa Keys ("UNAVAILABLE"), Ayra Starr ("Rush"), and Tyla ("Water").
Taylor Swift Aims For More GRAMMY History
As Swifties know, Taylor Swift is no stranger to making GRAMMY history. In 2021, she made history as the first female artist to win Album Of The Year three times — but in 2024, she could become the artist with the most wins in the category ever.
That's right: If Swift's Midnights takes home the golden gramophone for Album Of The Year, she'll have a record-breaking four wins in the category, passing Frank Sinatra, Paul Simon and Stevie Wonder.
Even if she doesn't win, Swift has already tied a GRAMMY record. With her nomination for Midnights, Swift now ties Barbra Streisand for most nominations by a female artist for Album Of The Year, with six nominations in the category each. 
Will Taylor Swift make more GRAMMY history? Will SZA cap off her unstoppable year with a GRAMMY win? Will Miley Cyrus get her "Flowers"? Tune into CBS on Feb. 4, 2024 to find out!