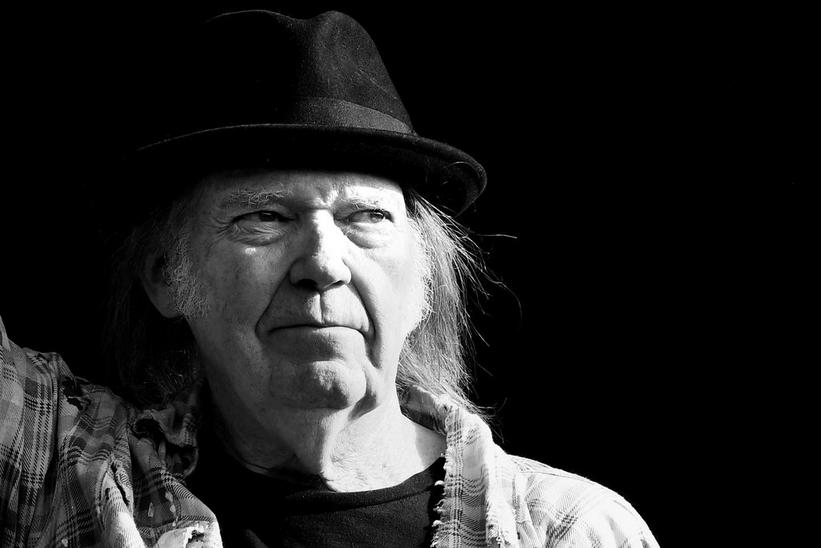 Photo: Dave J Hogan/Getty Images
news
Amazon Music Introduces High-Definition Audio Streaming Tier Backed By Neil Young
"This is the next wave in music streaming," says Amazon's VP for music Steve Boom of becoming the first major streaming platform to offer CD-quality audio
GRAMMYs
/
Sep 17, 2019 - 11:13 pm
It's 2019, and at this point in the streaming audio resolution race, if you've got Neil Young running by your side, you're doing something right...
Amazon Music announced a new subscription tier of high-definition audio, making it the first major streaming service to offer digital sound at both CD quality and at an even-higher resolution they call "Ultra HD."
This big step forward in the quest to bring audio quality to mass consumers even earned backing from Young himself, which is saying something. Remember, "The Godfather of Grunge" has been championing audio quality for some time and even tried his own hand at high-res streaming services, so his endoresment is telling.
"This will be the biggest thing to happen in music since the introduction of digital audio 40 years ago," Young said in a statement.
For the launch of #AmazonMusicHD, they asked me to give a closer listen to "The Thunder Rolls." This is pretty awesome, check it out on @AmazonMusic https://t.co/7xBT5PvtzG love, g pic.twitter.com/yJIbebo6r8

— Garth Brooks (@garthbrooks) September 17, 2019
It seems after a decade of streaming, now is finally the time when demand for higher quality audio and the technological capabilities merge.
"We all have 50 million songs at the tip of our fingers and music's never been more convenient than it is today," said Steve Boom, vice president at Amazon. "What's been lost in that march forward has been this sacrifice in audio quality."
While other services such as Tidal have offered high-def sound, they've always targeted a niche audiophile audience. But with Amazon Music now the third largest subscription service, their new offering is primed (no pun intended) to reach more listeners than ever. Plus, Tidal's top-tier plan costs $19.99/month while Amazon's new plan will be just $12.99/month for Prime and $14.99 for non-members.
Has Amazon found the streaming sweet spot in terms of balancing price convenience and demand for high-res audio? With streaming accounting for 80 percent of music revenue from recorded music, perhaps Amazon's audio quality powermove will grow their marketshare - currently they report 34 million subscribers compared to Apple Music's 60 million and Spotify's 108 million. Or perhaps Amazon's plan will push its competitors to follow suit. Either way, it's a win for music makers and music lovers who seek high fidelity all the way down to the end user.
"This is the next wave in music streaming," said Boom.
Consumers won't have to wait to find out. Amazon Music launches its new tier today in the U.S., U.K., Germany and Japan, with over 50 million CD-quality audio tracks in CD-quality plus millions of tracks in "Ultra-HD."
Behind The Board: Michael Denton On Working With E-40, Making Music 3-D & Keeping Creativity Tactile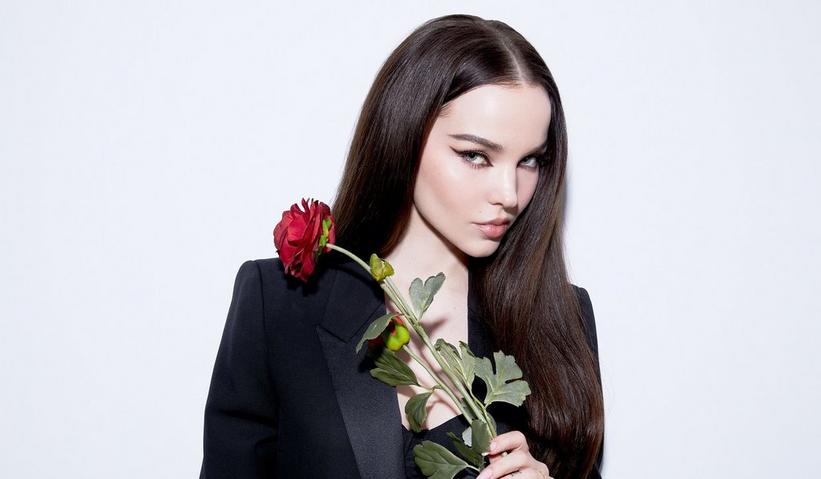 interview
Welcome To Dove Cameron's Intimate New Musical World: How The Singer Found Her Most "Authentic Mode Of Expression"
The multihyphenate is riding high thanks to the success of "Boyfriend," a song that combines vulnerability with liberation. In return, it became a breakthrough hit.
GRAMMYs
/
Aug 18, 2022 - 06:57 pm
Dove Cameron has long been a star. Audiences first met her in the Disney Channel series "Liv and Maddie" — which won her an Emmy thanks to her dual-role duties as twin sisters — followed by her starring role in the wildly popular Disney Channel franchise The Descendants. More recently, she added a GRAMMY nomination to her repertoire thanks to her turn in the Apple TV+ musical parody series, "Schmigadoon!"
But earlier this year, Cameron kicked off a new chapter with the dramatic power-pop anthem "Boyfriend." The song served as a liberating moment for Cameron in part because it touches on her queerness — but perhaps more prominently, it was a re-introduction to the singer and actress the world met nearly 10 years ago.
"I couldn't find my authentic mode of expression until not long ago," she admits to GRAMMY.com. "I felt my whole life I've been making shapes of myself and I knew I felt very trapped, though I didn't know where I was going to go. I didn't know who I was."
"Boyfriend" wasn't Cameron's first step into her career as a pop singer/songwriter — she's released a handful of one-off singles since 2019 — but it was her first that frankly addressed her sexuality. "Ladies first, baby, I insist," she sings. "I could be a better boyfriend than him."
Cameron continued speaking her truth with the provocative follow-up single "Breakfast," which confidently declares "I eat boys like you for breakfast" in the chorus. As she preps her debut EP, she's making it clear that nothing is too raw and real to say in song.
In a vulnerable conversation with GRAMMY.com, Cameron opened up about how baring her soul into this new music has led to her biggest triumph. "The idea of being seen for everything I actually am is heaven to me."
The lyrics to "Boyfriend" lived on your phone long before it ever became anything. So was that just one moment of, "Oh my god, I need to write this down" and then you put it away? Or was that the result of a lot of different moments of you pecking away at the lyrics?
"Boyfriend" came out of a really awful night that I think I'm never going to elaborate on. But it always happens to me — there's a big traumatic event and I'll be wrecked by it for a few days. 
A week later, I was sending one of my best girlfriends, [actress] Kiersey Clemons, a voice note about this night I had. She's queer, and we'll talk about the experience of walking around as a queer person in the world quite often.
At that point I was laughing about what had happened and framing it in more colloquial ways — putting it in terms that were more soundbitey and lyrical. That's probably where the first iteration of "Boyfriend" came from. It was me kind of joking with her. 
Something important with me in my writing process is taking a huge event, emotion or concept and dissolving it down into a cheeky retelling. I'm big into laughing at my trauma, it's definitely my coping mechanism. I find that things that are highly emotional to me can end up turning into laissez-faire retellings. 
You've said the night in question that inspired "Boyfriend" was multidimensional, both positive and negative. So does that mean it was negative at first and then you made it into a positive through turning this difficult night into a song? 
It was definitely mostly negative that night. I left in fits of tears and called my best friend saying, "I don't know what to do!" But I'm also able to take myself out of it and ask myself, "There's a reason why this experience is happening — what can I find in it that I'm supposed to receive?" 
This time it happened pretty quick after I was done crying and melatonined myself. I was already looking for a seedling of what was going to make me better from that experience. Just like chipping away at a piece of marble to reveal the beautiful statue underneath, I feel that every moment of suffering in my life is meant to carve me out better. I got way more out of that night than I ever thought I was going to. 
"Boyfriend" is very raw. You've said the song is "an amalgamation of the feeling of growing up queer." Was there ever a moment when you said, "I don't know if I want to be this honest and vulnerable in my music?" 
Well, I think that the answer to that is layered. I definitely think that it was not in my plan to write an intensely queer, broad, somewhat-anthem. I didn't set out to do that and didn't think it was going to be how my music career found its footing. 
I'm not thinking how people are going to perceive this. It's a huge gift I've given myself to have tunnel vision and be present. 
More than anything, this is something I've tried to communicate before, but I have this deep, deep, deep fear of never being seen for what I actually am. I spent a lot of my life being what I need to be to survive in actual danger and actual traumatic situations, as a young straight-presenting woman in the industry — as a young girl, in terrible relationships, in my family home, in fashion, film, and TV. I felt my whole life I've been making shapes of myself and I knew I felt very trapped, though I didn't know where I was going to go. I didn't know who I was. 
The idea of being seen for everything I actually am is heaven to me. It feels intimate, and it feels connected, and it feels like human-on-human life — which is really our whole existence, isn't it? 
The idea of being loved by the masses — as society has defined it — is way scarier to me than the idea of being so authentic, and being known for that. Being liked or hated, I'm not as attached to. I just couldn't find my authentic mode of expression until not that long ago. 
So no, [being vulnerable] doesn't scare me at all. As a matter of fact, it makes me feel much, much safer. If I died never fully seeing myself or letting other people see me, that would be the greatest tragedy of my life.
I find it interesting that even though you've been releasing music for a couple years now,  you're just this year being regarded as a breakout artist with your first pop hit. It seems your biggest success in music so far is a direct result of your vulnerability.
It backed up this feeling (I've always) had of universality in the specifics. I saw a quote about songwriting that talked about how you need to get on the other side of an experience and have clarity about it, otherwise your lyrics are just complaining about a situation. I think that's so true. We're all so overwhelmed with other people's ideas, emotions, energies, judgments and fears that it's hard to tap out of the noise to make something true for you. 
I had to go through a serious deep, dark depression — and then a very reclusive mode and dyed my hair dark, and cut myself off from everybody and everything — to figure out what the f— was wrong with me [and] to find what hurt me so much. I had no clue: not even an inkling or heat signature. 
But then I really tapped into my own biosphere of everything I was feeling that no one else could point me toward — because we're only going to end up where we're supposed to go. When I was able to do that, my writing became divorced from other people's ideas, opinions and energies. If I hadn't done that, I'd forever be writing from the point of view of the general populace. 
I'm constantly asking myself, "Am I writing for me right now? Or am I writing because I know people are going to hear this?" I do think the way to create the best stuff is to step away from the world and then come back when you have something that you think is true to you — which is easier said than done when there are a million voices around you all the time. 
When you set out on your music project, you said you were trying to develop a new sound you didn't have a name for. What was the new sound in your head and what were your influences? I recently heard that success comes down to two things: knowing what you want and knowing how to get it, but sometimes knowing what you want is the most difficult thing.
Definitely. Talking to people in the music industry, the one thing everybody asks is "What's your sound, who are your influences?" And I was always kind of frustrated by this. It'd trigger me because I had no good answer. 
But I also thought it was good I couldn't point to another artist, because then maybe that meant I had something new to offer. It's difficult to create your own thing and find your own lane. I think I'm still finding it now. 
"Boyfriend" is a pretty straight-up pop track with nothing revolutionary. How I described it to ["Boyfriend producer] Evan [Blair] once is that it's almost as if we made a dubstep track, but with horns. I kind of look at a lot of the friction between the blueprint of dubstep — but instead of electronic production, its horns and strings. Add in jazz vocals combined with R&B and pop vocals, and a viewpoint of a lot of rock songs, but without any of the rock instrumentation. So it's a mix of all of these things that don't go together.
When I hear a song like your new single "Breakfast," with its breathy yet powerful vocals, it makes me think of your motif you've talked about of making music from a villain's perspective. Does that influence your delivery then, because at the same time you are an actress. And if you're thinking of yourself as a villain character, are you then sounding vocally like a villain?
There's been a rise in culture in general of identifying with the villain. I alway grew up loving the villains. I used to go to school in fangs and weird s—, which, looking back, was totally just a normal, natural expression for me, but also very much isolated me. But I was a darker kid who liked darker things. 
In my town, everybody was playing soccer. I was a total loser. I kind of grew up not having many friends and being an outsider. Once I found theater, I thought, "Oh, there's more of us." 
The binary-obsessed world that we're in — with gender, politics and the black-and-white of it all — it all leaves very little room to empathize with the other. I think that the reason the world is so attracted to the villain these days is that — when you remove a couple of the more theatrical elements from most villains in every movie — they're just an antagonist who has been highly traumatized. 
With our post-collective trauma in our world, we all find ourselves feeling like the villain compared to the protagonist, who is so boring, vanilla and milquetoast. No one can relate to the protagonist anymore. I started using that as my descriptor of my sound a couple years ago and no one really knew what I was talking about.
In terms of my vocal quality, for a long time I was doing musical theater, and I spent so much time living very puritan in order to keep my voice in a certain tenor. By the end of every show I did, I was on intense vocal rest every day and I'd speak through typing things out and a robot would say it for me. It was just so monastic and restrictive that I'd rebel afterwards by blowing my voice out and drinking a bunch of coffee and staying up really late. It gave me this kind of this incredibly raspy, smokey tone that I'd try to train myself out of. 
But at the end of the day it was like, "Why don't I lean into this, because this is how my voice sounds?" I love listening to jazz and vocals with loads of texture and history. That's really what a smokey tone is: it's vocal damage. 
When Evan and I started recording, we were huge fans of super intimate vocals. When you hear all the rasp and the tone, you're hearing air, and it feels highly sexy. It's like someone singing to you in bed. 
If I do literally one thing in my career, it's going to be to try to build intimacy between human beings. Music is a great way to do that.  
With 'Dolls,' Bella Poarch Is Speaking Up: "It's My Story And It's Me Expressing Myself"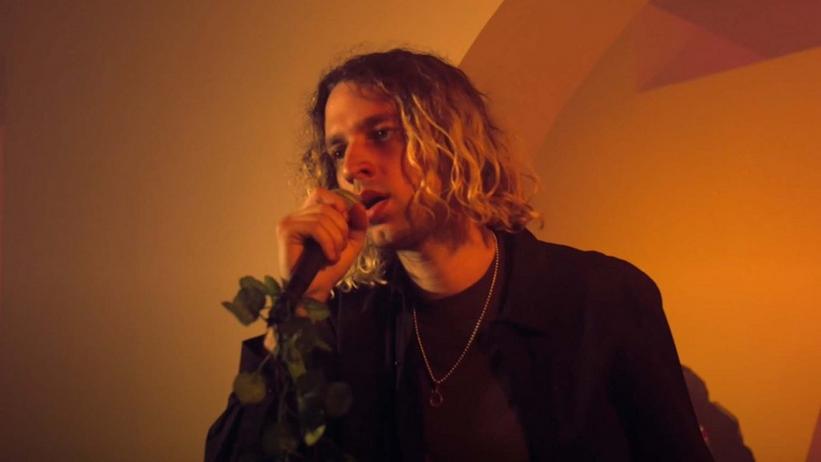 Johan Lenox
Photo: Courtesy of Johan Lenox
video
Press Play At Home: Johan Lenox Takes Inventory Of Flings In Brooding "You Up?" Performance
Multi-genre dynamo Johan Lenox weighs short-term relationships against long-term happiness in this performance of "You Up?"
GRAMMYs
/
Aug 18, 2022 - 05:19 pm
Many artists claim to straddle multiple musical worlds, but few successfully — and believably — pull it off.
Johan Lenox hails from the hip-hop, classical and pop worlds. But his music doesn't just dilute them all into a bland solution — it features the most potent facets of all three, and that's exactly what's showcased in his performance of "You Up?"
In this episode of Press Play At Home, Lenox performs his 2021 single in a smoky, sunset-colored room, bringing together elements of each genre — trap beats, a string quartet and pop melodies — as he contemplates the relative merits (and demerits) of late-night, chemically assisted booty calls.
"Liquor got me thinking I'm in love," Lenox sing-raps in the chorus, before arriving at the thesis: "I just wanna feel like I'm enough."
Journey with Lenox into the deepest, drunkest parts of his psyche, as he finds that flings will only salve his broken heart temporarily — and finds catharsis and meaning in multi-pronged music.
Initially released last year, "You Up?" is one of the 15 tracks on his 2022 album WDYWTBWYGU and features Ant Clemons. Check out the arresting performance above, listen to Lenox's full album here, and keep checking GRAMMY.com for more episodes of Press Play At Home.
Madonna
Photos: Kevin Mazur/Getty Images for dcp
feature
State Of The Edit: Exploring Remix Albums & Culture In 2022
From Madonna's 'Finally Enough Love' to Dua Lipa's 'Club Future Nostalgia,' pop icons are reinvigorating the art of the remix in 2022. But their efforts — or those of their producers — are just the latest in a decades-long artform and culture.
GRAMMYs
/
Aug 18, 2022 - 02:21 pm
Remixing singles, albums and catalogs became a standard part of major label marketing plans for pop stars in the '90s and 2000s. While the business practice is currently seeing resurgence, remix culture — the celebration of remixing as a true craft — has been continually appreciated on dancefloors worldwide.
Case in point: Michael Jackson's Blood on the Dance Floor: HIStory in the Mix. The 1997 remix album isn't regularly referenced as a highlight in the late entertainer's vast catalog — or even as one of the best examples of the remix format. But, more than 25 years after it was released, Jackson's platinum-certified collection remains the biggest selling remix album of all time.
"That's an amazing fact," English producer/remixer Terry Farley tells GRAMMY.com when informed of Jackson's standing achievement. Under the name Fire Island, Farley remixed Jackson's "Money" for Blood on the Dance Floor with his frequent collaborator Pete Heller. Although the duo didn't have any contact with Jackson during the project, they were compensated well enough to be able to hire musicians to record new elements for remixes. That's something Farley says is now only afforded to the top one percent of remixers.
"Some labels don't even offer studio time money," Farley says of the current climate for commissioning remixes. "Most labels and DJs seem okay with this situation. It's sad because back in the day, the better the desk, the better the sound."
Remix albums, like Dua Lipa's Club Future Nostalgia, made a comeback during the pandemic. Club Future Nostalgia features remixes by a roster of in-demand international touring DJs/producers like The Blessed Madonna, Kaytranada (who won two GRAMMY Awards in 2021), Masters At Work, Dmitri From Paris, Mr. Fingers and Moodymann, plus cameos from the actual Madonna, Missy Elliott and Jamiroquai.
"It was the perfect opportunity to create something like this," Dua Lipa told GRAMMY.com in August 2020. "I had what felt like all the time in the world, and everyone's at home. It doesn't really happen so often that you get the opportunity to collaborate with all these incredible producers and artists. I think it was of-the-moment that I was able to snap everyone up, especially The Blessed Madonna, who would've been on tour by [that] time. This album really came to be because of the current climate."
A Connection To The Past
Remix albums can be a way to introduce younger listeners to unfamiliar genres as well as artists who have passed away, such as with the 2021 release of Nina Simone's Feeling Good: Her Greatest Hits and Remixes on Verve Records. The collection is an extension of the classic jazz label's Verve Remixed album series, which features remixes of songs by Billie Holiday, Ella Fitzgerald, Dinah Washington, Dizzy Gillespie, Sarah Vaughn, Count Basie, Louis Armstrong and other dearly departed stars.
Verve Remixed was created by Dahlia Ambach-Caplin, who was Verve's international publicist at the time, and it remains the longest-running remix album series in America. Now, Ambach-Caplin is the SVP A&R for Verve, Verve Forecast and Impulse.
"We concocted the idea by witnessing the growing group of electronic producers who were using jazz in their music and [feeling that] we could bring songs of the catalog to a brand new audience," she tells GRAMMY.com. "The whole idea was to leave the songs as recognizable as possible so people would be drawn to hear the originals. We always released a companion album of originals in the same order and it sold well too. Everyone at the label was super open to keep revitalizing the catalog and electronic music was an area of growth with producers excited to jump in."
"When this series started the remix was still an ode to a vibrant culture – DJs, electronic and hip-hop," says Todd Roberts, Head of Music Publishing Creative at MNRK and Executive Producer of Verve Remixed with Ambach-Caplin from 2005-2013. "Now, I think 'remix culture' is unfortunately being led by lazy marketing executives looking to capture peripheral new trends in music."
Though there's a lot of mediocrity to wade through in general, Roberts points to the remix work of artists like Kaytranada, DJ Koze and Moodymann as proof that there are still producers who view remix culture as a craft and a tradition to build on further. 
The concept of a big budget remix album will be back in the mainstream music spotlight with the August 19 release of Madonna's Finally Enough Love: 50 Number Ones. The album contains 50 of her remixes that have topped the Billboard Dance Club Songs chart — a feat that hasn't been replicated by any other recording artist on any Billboard chart —  some of which also appeared on her first remix album, 1987's You Can Dance.
Finally Enough Love features a generationally and stylistically varied lineup of producers, including early remixers like Shep Pettibone, Junior Vasquez and David Morales, transgender house music producer Honey Dijon and the late Swedish DJ Avicii. Madonna's last album, 2019's Madame X, failed to go gold, but the nostalgic and career-spanning selection of Finally Enough Love coupled with the release coinciding with a host of 40th anniversary Madonna reissues might give it a better chance at earning higher sales. 
"Classics from Madonna's catalog of remixes are always going to track better than her new music, I think," says Roberts. "Remarketing is free money for the labels essentially, whereas breaking new songs from an older artist is usually gonna be more work."
The Material Girl may already be on the way to having a summer blockbuster. A representative for Rhino Records told GRAMMY.com that pre-sales of the vinyl version of Finally Enough Love: 50 Number Ones sold out in less than 48 hours.
From Tools To Tracks
From slashing to clicking, the tools of remixing have evolved dramatically alongside technology. Today's remixes are largely made by using software to manipulate digital audio files — a far cry from the razorblade-to-reel editing of the '70s and '80s, which could draw actual blood alongside the sweat and tears. The Latin Rascals (Albert Cabrera and Tony Moran) exemplified the stuttering, stop-and-go style of razor editing in the mid-80s. Highlights include the extended drum breaks in their reconstructions of songs like Bauhaus lead singer Peter Murphy's solo song "Final Solution," Aretha Franklin's "Freeway of Love" and their "Version Latina" of Pet Shop Boys' "Opportunities."
The '90s level of remixing that Farley recalled often included recording entirely new musical elements and arrangements to lay on top of an existing work. This was exemplified by the first two winners of the GRAMMY Award for Remixer of the Year, Non-Classical (later changed to Best Remixed Recording, Non-Classical): house music pioneers and long time Def Mix business partners Frankie Knuckles and David Morales.
Knuckles, who passed away in 2014, was widely known as the "Godfather of House" and was a prolific remixer in addition to a producer of his own music. Then and now, Frankie Knuckles remixes stand out as elaborate new studio arrangements of songs, often with the addition of live piano and new supporting vocals. In the year leading up to his 1998 GRAMMY Remixer of the Year, Non-Classical win for his "Franktidrama Club Mix" of Toni Braxton's "Un-Break My Heart," Knuckles crafted elaborate new arrangements of songs  by Michael Jackson ("You Are Not Alone," for Blood on the Dance Floor), Janet Jackson, Chaka Khan and Mary J. Blige.
Morales — who won the golden gramophone for Remixer of the Year, Non-Classical in 1999 for his work with Mariah Carey — maintained an equally busy schedule of remixing. Carey was particularly hands-on in the remix process with Morales, who also won Album Of The Year in 1996 as a producer on Carey's Daydream.
"When it came to remixing Mariah Carey's songs, we usually went in and re-sang the song," Morales told the Recording Academy in 2016. 
For Carey's "Fantasy," for example, Morales disregarded the downtempo instrumentation of the original. Instead, he went into her studio to build a fresh club-ready backing song on her studio's Sony digital multitrack machines.
"'Fantasy' was almost 80 tracks [of new sounds]," he noted. "I programmed my drums on drum machines and Satoshi Tomiie programmed keyboards on Vision software. Terry Burrus played live piano. First, I had to create the music for the remix, which really had nothing to do with the original version. Once that's done then Mariah comes in and does what Mariah does: she vibes to the track and makes it happen. I did a couple of different versions of the remix so there's something special about all of them."
Back To The Edit
Since the Jamaican practice of making new versions and dubs of songs dates back at least to the '60s, Sean Combs drew international side eyes when he named his 2002 Bad Boy Records remix compilation We Invented The Remix. But the trend-savvy businessman then known as P. Diddy also sold enough copies for the collection to be certified platinum, opening the door to even more hip-hop and R&B remixes to follow.
"Remix culture is Jamaican soundsystem culture," Roberts says. "While I think any genre being remixed can qualify, it is an art and not easy."
Years later, even country music has a place in the current remix conversation. It's a popular category for BPM Supreme, a Los Angeles company that offers a "record pool" of digital remixes and edits of songs for DJs and employs a network of remixers around the world. Country also serves as a remixing muse for buzzing groups such as England's Flying Mojito Bros, who fashion old songs by country acts like Ronnie Milsap and Crosby, Stills and Nash into cosmic disco dance floor heaters.
The practice of remixing hasn't slowed down, but in 2022, a shopper on a DJ-centric music site such as Beatport might find more tracks labeled as edits than remixes — though this refers to edits made on a computer instead of with a razorblade. 
That shift in terminology is perhaps fitting for the general effort and relative lack of larger investment that's currently put into this craft. Though the era of big budget business-minded remixes may be past, remix culture will continue whether it's within or outside of the gaze of the music business.
The Rise Of Underground House: How Artists Like Fisher & Acraze Have Taken Tech House, Other Electronic Genres From Indie To EDC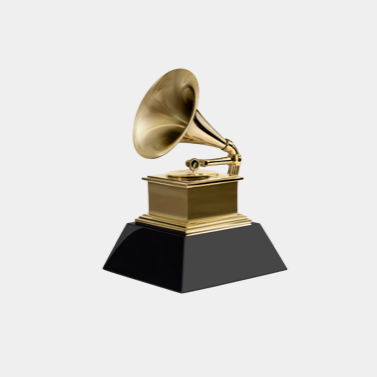 Get notified of exciting GRAMMY Award news and upcoming events!
Be the first to find out about GRAMMY nominees, winners, important news, and events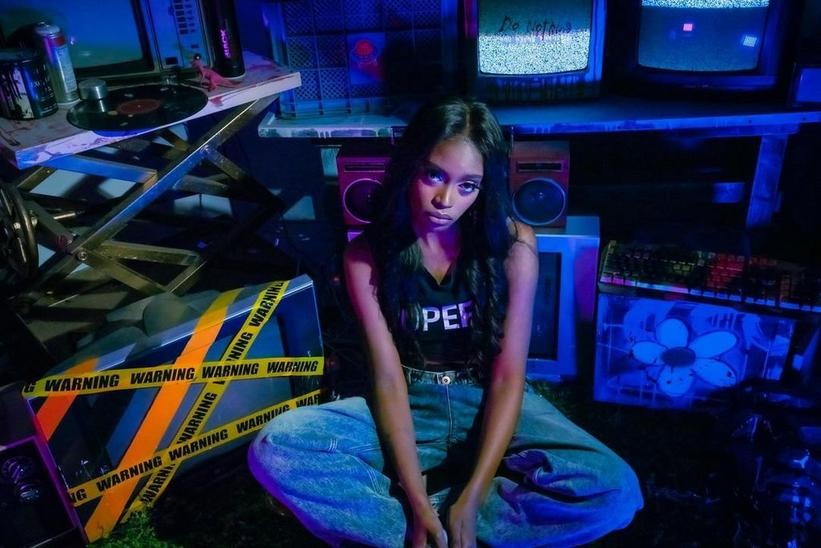 interview
Fatou Samba, K-Pop's First African Idol, On Creating A Multicultural Musical Landscape
Blackswan's Fatou Samba, who was born in Senegal, will release her debut solo mixtape Aug. 19. She spoke to GRAMMY.com about finding her lane in K-pop and her hopes for the genre's evolution.
GRAMMYs
/
Aug 17, 2022 - 03:18 pm
Growing up in Senegal, K-pop idol Fatou Samba knew she wanted to pursue music. Inspired by the country's diverse sounds and those of Belgium — where she moved at 12 — and a love of K-pop that began in her teen years, Samba has become the only African performer in the K-pop industry.
After moving to South Korea and getting her start as a model, Samba joined the multicultural K-pop group Blackswan as its rapper, singer and dancer. Her debut solo mixtape, PWAPF (short for Psycho With A Pretty Face), is set for release Aug. 19 while the K-pop group will embark on a tour in September and is teasing a mini album.
"All I can say is look out for Blackswan. Because we have a lot of things coming up and when I say a lot I mean it," Samba tells GRAMMY.com. 
Formed originally under the name RaNia 11 years ago and rebranded as Blackswan in 2020, the six-member group (whose other members are Leia, Sriya and Gabi) is the brainchild of DR Music — the agency known for forming legendary first-generation K-pop group Baby V.O.X. Blackswan's unshakable spirit and powerful dance tracks like "Tonight" and "Come Close" have garnered a considerable fanbase, known as LUMINA. 
As a member of Blackswan, Samba  is the company of other multicultural trailblazers like Syria (K-pop's first Indian idol), and Leia (K-pop's first Brazilian idol). For many Black K-pop fans, Fatou's mere existence in the industry helps them feel seen in a space where racial insensitivity and cultural appropriation can sometimes go hand and hand. Though multicultural groups like Blackswan may seem like a rarity in the K-pop landscape, this will likely change as the genre continues its westward expansion.
The stakes are currently high as Fatou revs up for the three-song mixtape, produced by Korean musician leanon. The 27-year-old chatted with GRAMMY.com about the microaggressions she faces a Black K-pop performer, her musical influences, and how she plans to leave a lasting impact on K-pop.
How has your background of growing up in two different countries influenced you musically?
In Senegal I grew up hearing a lot of Soukus, Afrobeats, and old hip-hop songs.  Then when I moved to Belgium, European pop and R&B and rap is what I heard mostly. So I think growing up in Senegal, then moving to Belgium made me not so afraid of searching for other genres, or having a more broader view of the music world.
What has your experience been like so far as a Black K-pop idol? Have you ever gelt limited or experienced any forms of discrimination/microaggressions?
Well on stage I have a very bold, tough, confident look as an idol. But sometimes, when I'm off stage, people expect me to have this same aggressiveness. My other colleagues in the industry, they're allowed to be more soft, feminine and cute off stage. But people always expect me to always be tough. So I think that's some type of micro aggression. But in the past, I've discussed this idea that you shouldn't put Black people or Black women into a box. Like we don't all have to be tough, loud or aggressive. Of course on stage this is a plus, but off stage we are just normal people.
In what ways do you believe multicultural K-pop groups like Blackswan are helping to create a more inclusive image of K-pop?
With us being so multicultural, I just hope people who look like me or Syria or Gabi or Leia, have more confidence, and become more courageous about going after their dreams and not being afraid. And not really holding themselves back just because they are different or from a different cultural background.
What music genres do you hope to explore with your group and upcoming mixtape?
Well for Blackswan, I would like us to be more experimental and not just stick to one image. I want to try everything. Like more girly, cute, tough, more R&B smooth, ect.
For my mixtape PWAPF there's two different beats: one drum beats and two trap beats. The tracks on there will include "Castle Key (Roll)" and "Gucci (PWAPF)" and "Lingo (Stunna)", all of which I helped compose/write. 
For future solo pieces,  I would really like to try out some songs with heavy boom-bap beats; I love boom-bap. Also I would like to try out Afrobeats, of course, along with more R&B.
What can we expect from Blackswan's comeback?
You can expect a very tough, confident and very performance-heavy stage song. We will also be leaving to tour in Belgium this year as well as in Japan.
You started off modeling first in South Korea, so what made you receptive to joining Blackswan when you were offered the chance?
What people might not know is that, since I was young,music has always been my passion. Even my family friends were like, "Fatou, if you don't end up playing music. I don't think you can do anything else."
When I was 14 I was introduced to K-pop bands like Shinee through my friends, and from then have dreamed of doing what I'm doing now. So actually, I got lucky that I was able to model first and have experience being in front of the camera.  Once I got this huge chance to actually [pursue music], I didn't even think about it, because it was my original dream anyways.
How has been navigating past Korean beauty standards in the industry alongside the ones that are placed on Black women by our communities?
To be completely honest with you, I've never paid any attention to beauty standards. Because I've always been confident in the way I look. The thing is, beauty standards always change; like next week something else might be in trend or or considered prettier. So I feel like we should just not pay attention to them at all.
Wear what you want to wear, put on the makeup you want to put, or whatever makes you feel  the most confident and pretty. Just don't worry about them because you can never measure up to them 100 percent.
What's been the most rewarding experience about being like a K-pop singer?
So far, it's when I see Black girls under my comments saying things like "Because of you I've gained the confidence to go after my dream"  and  "Thank you so much for helping me out, thank you so much for working so hard."  I'm like wow, you're thanking me but I should be thanking you for supporting me. It's  a different type of happiness. It gives me goosebumps.
How are your parents and family feeling about your success and everything that you're doing?
My mom actually cried. She was like, "Oh, now you're not only my Fatou now, I have to share you with all of your supporters."  But she was very proud and very happy for me. And my two little brothers also were like, "Well, yeah, we kinda expected you to go in that direction," so they are also very proud and happy for me.
What are some other career goals you have besides modeling and singing?
In future I would love to try acting or like emceeing for music shows.
What type of lasting impact do you hope to have on K-pop?
I just hope that me doing this right now gives the next generation the confidence to follow their dreams.  Also to speak their mind, because [as an idol] we have to be very careful about what we say. You have to think, like, 100 times, but …we're not reboots, so speak your mind and be confident of where you stand and stand up for yourself.
ENHYPEN On Trying New Sounds On 'Manifesto: Day 1': "We Worked Really Hard To Show An Improved Version Of Ourselves"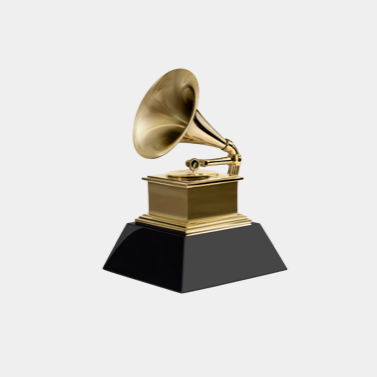 Get notified of exciting GRAMMY Award news and upcoming events!
Be the first to find out about GRAMMY nominees, winners, important news, and events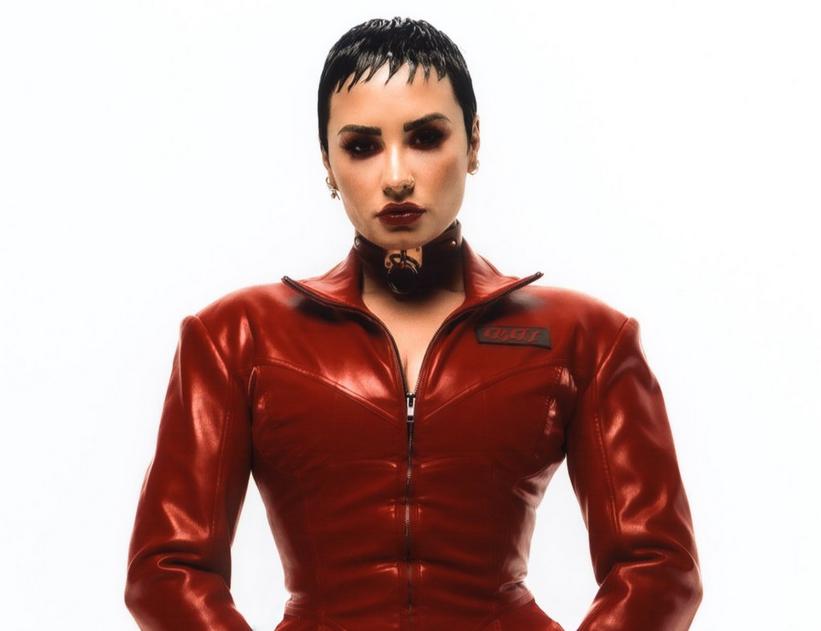 feature
Demi Lovato's Road To 'Holy Fvck': How Sex, Sobriety And Rock & Roll Fueled The Singer's Most Authentic Album Yet
With her eighth studio set, Demi Lovato lays her pop persona to rest in favor of a rock-star resurrection.
GRAMMYs
/
Aug 16, 2022 - 06:41 pm
In January, Demi Lovato held an impromptu funeral for her pop music. After wiping her Instagram feed clean, the singer posted a single photo: A solemn Lovato serving up two middle fingers, surrounded by her team all dressed in black, the wall behind them adorned with relics of her past musical eras.
What fans didn't know at the time was that the makeshift memorial marked the start of a new chapter for the two-time GRAMMY nominee, slyly laying the groundwork for her eighth studio album HOLY FVCK. The singer — who recently re-adopted the use of feminine pronouns in addition to the nonbinary 'they/them' — would officially announce the full-length in June, after months of teasing lyrics alongside sultry Instagram photos showing off her newly-shorn brunette buzzcut. 
If the album's cleverly misspelled title and sacrilegious cover art are any indication, Lovato seems primed to embrace a new level of sexuality and subversion heretofore unexplored. "I wanted to flip the phrase 'holy f–k' on its head. And instead of just saying 'holy f–k,' I wanted to write a song that says, 'I'm a holy f–k," she revealed in a July interview with SiriusXM Hits 1, calling the NSFW title track "definitely a sexually charged song, but it's really fun."
Arriving August 19 via Island Records, HOLY FVCK promises to decisively — and fittingly — set fire to the pop-star persona Lovato has so carefully crafted for the past 11 years. This time around, Lovato dives headfirst into the emo-influenced rock that inspired her 2008 debut Don't Forget and its 2009 follow-up Here We Go Again.
"I went into this album with the intention of separating myself from the music that I've been doing and embarking on a new journey that was grounded in the roots of where my music started," she told Billboard in June. "If you go back into my older catalog — listen to my first album, my second album — [there's] definitely the pop-rock influence."
More than merely influential, the combination of electric guitars and bright, pop-oriented melodies was actually the bedrock of Lovato's brand when she first catapulted to stardom in Camp Rock, the 2008 Disney Channel Original Movie she headlined opposite the Jonas Brothers. Thanks to the star-making power of the Disney machine, her debut album arrived three months later — putting her pop-rock princess identity on full display with effervescent tracks like lead single "Get Back," sassy Hollywood takedown "La La Land" and fan-favorite emo anthem "Don't Forget."
Roles on Sonny with a Chance — her very own Disney show — and 2009's Princess Protection Program with then-bestie Selena Gomez soon followed. But it was always Lovato's magnetic voice and image as the network's resident rocker girl that helped her stand out amid a crowded Disney Channel class that included Miley Cyrus, Gomez, the JoBros, Cole and Dylan Sprouse, Emily Osment, Debby Ryan, and more.
"I'm the new kid, and that's how I kind of felt when I came into the whole Selena-Miley-Jonas Brothers thing," the then-rising star admitted in a 2009 profile for The New York Times when she was just 16. "Like, O.K., where do I come in? How am I different?"
Of course, Lovato's musical journey from fresh-faced Disney Channel starlet to re-christened rocker is inextricably tied to the life-or-death demons she's faced in the glare of the spotlight. Over the years, she's battled addiction to drugs and alcohol, grappled very publicly with an eating disorder and mental health struggles, and opened up about her painful history of both sexual and familial trauma. 
The first time the star entered in-patient treatment was in 2010 after making headlines for punching a back-up dancer in the face on the Camp Rock 2 tour. Though she admitted years later that she began using cocaine at age 17, any mention of drugs and alcohol was kept decidedly vague as Lovato made the requisite press rounds post-rehab.
In September 2011 — eight months after leaving treatment — Lovato was kicking off another album cycle for her third studio set, Unbroken, which found her abandoning the pop-rock of her first two records for a sprawling sonic palette rooted in early 2010s R&B, with tinges of electro-pop and soul balladry.
She channeled the angst and trauma of the preceding year into the album's soaring lead single "Skyscraper," which became her first solo Top 10 hit on the Billboard Hot 100. But though she projected a narrative of sobriety to her army of Lovatics, the 18-year-old quickly relapsed and fell back into dangerous old patterns. "I wasn't working my program," she recounted in her 2017 documentary Demi Lovato: Simply Complicated. "I wasn't ready to get sober…I was either craving drugs or on drugs."
The rest of the singer's beleaguered history with addiction is well-documented at this point — even if, sometimes, the truth about her drug and alcohol abuse has revealed itself much later. In the same documentary, she came clean about the fact that she'd filmed her 2012 MTV doc Demi Lovato: Stay Strong under the influence of cocaine, all while espousing the virtues of her newly sober lifestyle. Soon enough, an intervention by her management team prompted a drastic course correction, and at 19, Lovato began her first real year of sobriety. 
The following year, she leaned even harder into the pop-centric sound she'd started exploring with Unbroken on her fourth album, Demi. As its eponymous title suggests, the 2013 effort was meant to be more personal than its predecessor, which meant paring down the number of guest features and collaborators to deliver electro-leaning power pop (lead single "Heart Attack"), middle-of-the-road country-pop ("Made in the U.S.A.) and club-ready dance tracks ("Neon Lights").
By 2015, Lovato had fully established herself as an unequivocal pop star with the release of her fifth studio set, Confident. The album debuted at No. 2 on the Billboard 200 — her highest chart entry since Here We Go Again reigned atop the list in July 2009 — and earned the singer her very first GRAMMY nomination, for Best Pop Vocal Album.
In retrospect, though, Lovato confessed that the bold, seductive persona she was projecting at the time on singles like "Cool for the Summer" and the Max Martin-produced title track — as well as the album's very title itself — was nothing more than a facade. 
"I wasn't confident at all. I had a false confidence because I was conforming to everybody else's ideals," she admitted to Glamour for the outlet's April 2021 cover story. "I was trying on different identities that felt authentic to me but weren't me. The super-feminine pop star was an identity that sounded like it fit and looked like it fit, so I put it on like it fit."
According to her 2021 docu-series Dancing with the Devil, no one in Lovato's inner circle knew when she had secretly relapsed in early 2018 while promoting her sixth album Tell Me You Love Me. Six months later, she was fighting for her life in the intensive care unit of L.A.'s Cedars-Sinai Medical Center having overdosed on a lethal combination of opioids laced with fentanyl.
Lovato's near-fatal ordeal and subsequent recovery hung heavily over the proceedings of her seventh studio set, 2021's Dancing with the Devil… the Art of Starting Over. Standalone single "Sober" — a heart-wrenching confessional ballad she released just one month prior to the overdose — served as a chilling cry for help before the LP's arrival, and album tracks like "ICU (Madison's Lullabye)" and "Dancing with the Devil" reopened the proverbial wound and forced fans not to look away.
However, cut to a year later and, for the moment, Lovato seems to have grown past the impulse to sit in that same trauma. "Demi leaves rehab again/ When is this s–t gonna end?" she snarls in the opening line of HOLY FVCK's lead single, "SKIN OF MY TEETH." But rather than kick off a shame spiral, the world-weary declaration morphs into a hard-charging anthem of survival that's equal parts rebellious and resolute — indicating that she's celebrating a new lease on life.
Second single "SUBSTANCE" similarly serves as a winking double entendre, flipping the script on what listeners may assume for a more high-minded quest: Lovato gleefully wails, "So I ask myself/ 'Am I the only one looking for substance?'/ Got high, it only left me lonely and loveless/ Don't wanna end up in a casket, head full of maggots/ Body full of jack s–t, I get an abundance/ Am I the only one looking for substance?"
That's not to say HOLY FVCK traffics solely in themes of survival and addiction. Ahead of the album's full unveiling, the singer premiered a number of tracks live with a hard-charging performance at the Illinois State Fair. 
Whether tearing through a sexual tour of Los Angeles ("CITY OF ANGELS"), inviting fans into her rock 'n' roll circus ("FREAK") or demanding they place her status as a role model firmly on the funeral pyre ("EAT ME"), Lovato howled like a banshee unleashed — finally letting loose the rocker girl she's seemingly kept locked inside for the past 13 years. It seems the last f-word she had to give was the one she put in her album title.
Take, for example, "29," a scorched-earth indictment of her six-year relationship with actor Wilmer Valderrama, which she now examines — as the title suggests — from the same age her ex was when their romance began.
"Finally 29/ Funny, just like you were at the time/ Thought it was a teenage dream, just a fantasy/ But was it yours or was it mine?" she questions on the chorus. The stark turnabout is certainly a shock, considering the singer referred to Valderrama in the 2017 documentary as "my everything." But the song's damning lyrics explicitly reveal that she's gained a new, clear-eyed perspective — a theme that rings true across many of HOLY FVCK's 16 songs.
While the album proves to be a major sonic shift, HOLY FVCK ultimately seems to serve two major purposes for Lovato: to represent the truest version of herself as an artist, and honor just how far she's come on her journey. 
"I've definitely been through a ton," she told Jimmy Fallon during a June visit to "The Tonight Show Starring Jimmy Fallon." "That's no secret to the world… I came out of treatment [last year], and I realized I really want to do this for myself and I want to make the best album possible — something that really represents who I am.
"I think the best way to do that — the easiest way to do something, the most authentic — is to do it clean and sober," she continued. "So I made this album clean and sober. I can't say that about my last album. But this one I'm really, really proud about."
Machine Gun Kelly Returns Home: 7 Highlights From His Biggest Cleveland Show Yet