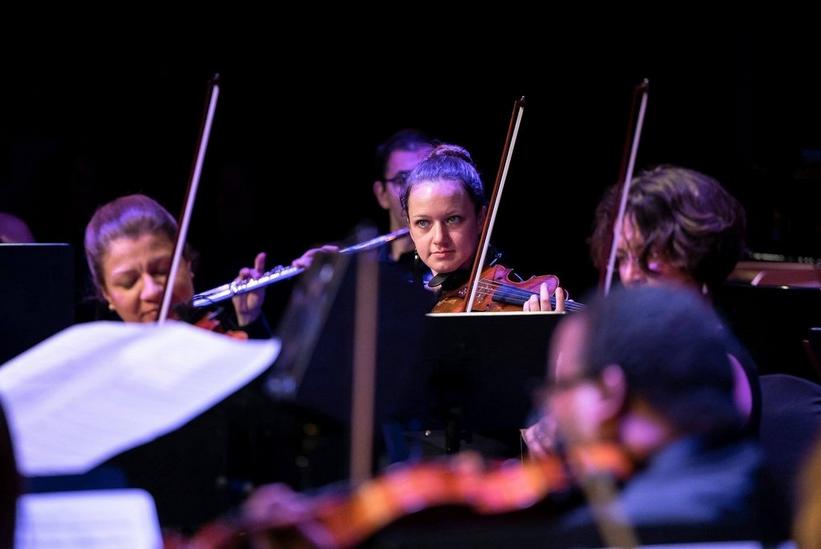 Abby Young with the Nu Deco Ensemble
Photo credit: Alex Markow Photography
news
6 Classical Music Live Streaming Experiences To Ease Quarantine Anxiety
From Andrea Bocelli's "Music for Hope" to Yo Yo Ma's "Songs of Comfort," here are six anxiety-reducing classical-music experiences to help you through the ongoing quarantine
GRAMMYs
/
Apr 16, 2020 - 10:10 pm
Classical music has been proven to ease anxiety. Several studies can attest to the genre's ability to lower blood pressure and stress, both of which are on the rise as society tries to adapt to the uncertainty and isolation brought on by the coronavirus pandemic. Thankfully, the classical community is hard at work trying to combat the negative effects of self-quarantine. Despite the hardships that musicians are facing during this time of social distancing, only seven percent of musicians are social distancing from their instruments as well, according to a poll conducted by violinist.com. Choral societies, opera companies and gig musicians alike are all making efforts to provide comfort to fans and listeners through live streams, podcasts, music lessons and more. Read on for six anxiety-melting classical music stories and experiences that you can immerse yourself in today.
1. Iconic opera singer Andrea Bocelli brings us "Music for Hope" from Milan
On Easter Sunday, renowned opera singer Andrea Bocelli gave a performance in the empty Milan Cathedral, Duomo di Milano. Bocelli's intent was to bring peace to those spending the holiday weekend alone and a sense of community to the world wherein 90 percent of people are engaged in social distancing—a third of which are under some level of government-enforced lockdown. The five-time GRAMMY-nominated vocalist called this 30-minute Concert "Music for Hope," as it included uplifting favorites like "Amazing Grace" and Bach's "Ave Maria." The performance, which received 17 million streams within the first four hours of being posted, can be watched in full on YouTube.
2. Yo Yo Ma expresses gratitude to healthcare heroes with "Songs of Comfort" series
Last month, GRAMMY-winning cellist Yo Yo Ma performed the heartwarming Sarabande from Bach's Cello Suite No. 3, dedicating the concert to healthcare workers on the frontlines. "Your ability to balance human connection and scientific truth in service of us all gives me hope," he wrote in a tweet. The Paris-born virtuoso continues this series of online performances entitled "Songs of Comfort" in hopes of bringing peace to those crippled with anxiety during these hard times. To experience more, follow #songsofcomfort on Twitter and Facebook.
3. Nu Deco Ensemble continues to pay its musicians and lead educational programs
Miami's eclectic and genre-bending Nu Deco Ensemble (NDE), which has collaborated with GRAMMY-winning artists like Macy Gray and Jacob Collier, maintains its grind during these challenging times. In fact, they seem to know a secret that no one else does when it comes to keeping audiences connected and putting musicians first. We reached out to NDE Personnel Manager and violinist Abby Young, who spoke with us about the efforts behind NDE's continued perseverance amidst the hardships they face.
"When our performances were cancelled, our leadership asked patrons to donate the cost of their tickets instead of taking the refund, which we've turned around and used to pay our musicians," Young explains. The ensemble showed its gratitude by conducting live interviews over Instagram, giving their patrons an opportunity to interact with NDE conductor Jacomo Bairos and arranger Sam Hyken directly. "We wanted to give patrons an opportunity to learn more about them and their creative processes."
Nu Deco's musicians also participate in an educational program entitled Nu Deco NXT, which is committed to teaching and coaching high school students from the community. The program's week-long spring break intensive was cancelled, but according to Young, the NXT leadership team quickly regrouped and arranged an alternative for the students: Saturday morning guided meditations over Zoom, followed by a different music lesson each week. Individual music instruction also continues through Zoom private lessons. "I am so proud of the steps Nu Deco has taken to protect our musicians and strengthen our organization, all while keeping our patrong and students engaged through these trying times," Young shares.
NDE is holding virtual "watch parties" to premiere newly released videos of past performances as a fun way for audience members and new fans to engage in a shared experience. To join in the fun, visit their Facebook or Instagram.
4. Houston Chamber Choir brings a sense of community with their biweekly podcast
As is the case for ensembles all across the nation, the distinguished Houston Chamber Choir was forced to cancel all concerts for the remainder of the season. Despite this misfortune, they are one of several choirs still seeking to provide people with the comfort and sense of community that comes from listening to choir voices singing in unison. The ensemble, which earned the GRAMMY for Best Choral Performance this year, is offering a podcast every Monday and Friday at noon CT entitled "With One Accord." Hosted by their artistic director Robert Simpson, the biweekly podcast presents favorite moments from past performances that are, as described on the choir's website, "selected especially to bridge the isolation we are all feeling and to offer a moment of peace and comfort during these anxious days."
Other choirs taking part in the widespread effort to bring choral music to the ears of the isolated include GRAMMY-nominated ensemble Conspirare in their "All of Us" Virtual Choir Project and Monteverdi's Choir & Orchestra.
5. Tarisio auctions off rare Instruments to raise money for struggling musicians
Tarisio Fine Instruments & Bows has launched an initiative called GiveBack, which is a benefit auction wherein all commissions will be donated to musicians around the world who have been affected by COVID-19. The total commissions of approximately $100,000 will be divided and distributed in the form of grants at $600 each, and any musician is welcome to apply. "As we navigate these unprecedented times, supporting our communities is essential," Tarisio Auctions Founder Jason Price states on the organization's website. "Orchestras have been furloughed, contracts have been canceled, freelancers are left without work. We will do what we can to help." The catalog for this special sale will be posted online on April 15 and the auction will end on May 1. If you wish to contribute or participate, you can contact Tarisio directly or visit their website's GiveBack page.
6. Manchester Collective invites us to their intimate "Live From Isolation" series
The Manchester Collective is dedicated to immersing viewers in unique live listening experiences, and it is clear that nothing—not even a pandemic—is enough to stop them. "Whether on the road or under lockdown, Manchester Collective are staying firmly committed to our mission to create unforgettable musical experiences for audiences all over the world," their website states. The U.K.-based ensemble remains hard at work producing exciting and ever-changing live online events in a series called "Live From Isolation" in which the ensemble's musicians are performing intimate solo concerts from their living rooms to yours. Light a candle, grab a blanket and enjoy the sonic escape.

For those longing for more classical music escapes, visit Classic FM, New York Classical Review, or Livingroom Live. If you are a full-time musician whose career has been placed on hold as a result of COVID-19, organizations like Equal Sound and MusiCares have Coronavirus relief funds that you can apply for today.
WATCH LIST: Livestreaming Concerts From BTS To SOFI TUKKER To Catch During Coronavirus Quarantine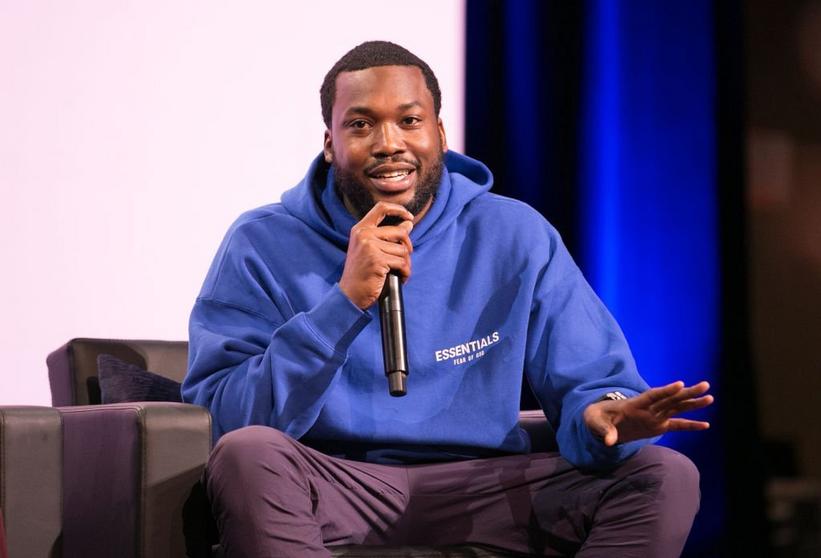 Photo: Brian Stukes/Getty Images
news
Jay-Z And Meek Mill's REFORM Donates Surgical Masks To Vulnerable Prison Population
The Centers for Disease Control and Prevention says correctional facilities are particularly vulnerable places for COVID-19 to spread
GRAMMYs
/
Apr 7, 2020 - 05:01 am
Jay-Z and Meek Mill's criminal justice reform organization REFORM has donated roughly 100,000 surgical masks to correctional facilities including in the states of New York, Tennessee and Mississippi.
The organization said it donated 50,000 masks to New York City's Rikers Island Correctional Facility, 40,000 masks to the Tennessee Department of Correction and 5,000 to Mississippi State Penitentiary. Spin reports that an additional 2,500 masks were sent to a Rikers medical facility.
The Centers for Disease Control and Prevention says correctional facilities are particularly vulnerable places for COVID-19 to spread.
"Incarcerated/detained persons live, work, eat, study, and recreate within congregate environments, heightening the potential for COVID-19 to spread once introduced," according to the CDC. Other vulnerabilities include the fact that incarcerated people, for the most part, can't leave and, depending on the size of the facility, space for someone to medically isolate could be limited.
"We need to protect vulnerable people behind bars & GET THEM OUT!" REFORM said in a tweet. The organization sees this as a threat to public health and said on its website that it is working with experts and advocates "to develop a set of common-sense recommendations that would make us all SAFER."
They also announced on Twitter that they helped the South Carolina Department of Corrections locate 36,000 masks for their population.
Across the nation, COVID-19 cases have been popping up in correctional facilities, including North Carolina, Florida and Tennessee.
'Bitches Brew' At 50: Why Miles Davis' Masterpiece Remains Impactful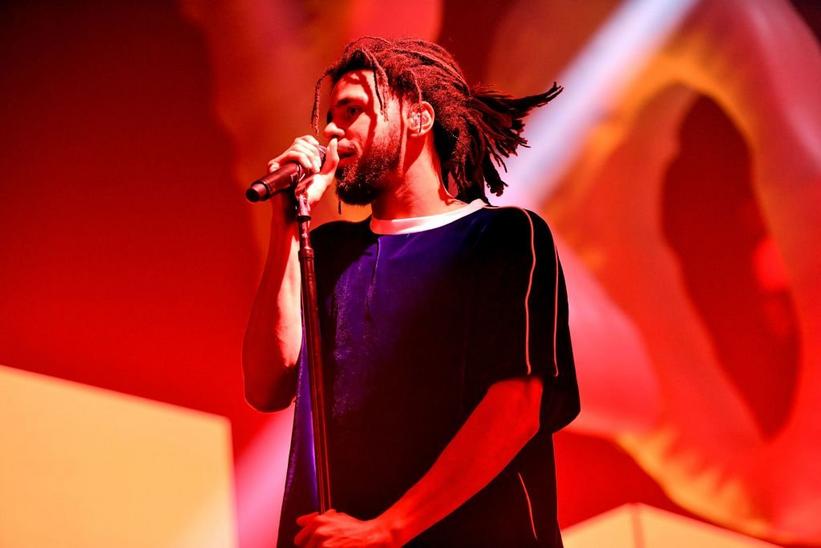 Photo: Scott Dudelson/Getty Images
news
Dreamville Festival 2020 Is Officially Canceled Due To COVID-19
The second annual music festival from J. Cole's Dreamville Records squad and friends was first postponed from April until August, and will now have to wait until 2021
GRAMMYs
/
May 19, 2020 - 02:27 am
Dreamville Festival has announced they are canceling their 2020 event due to public safety concerns caused by coronavirus. The second annual edition of the one-day music fest, hosted by J. Cole and his talent-filled Dreamville Records, was originally slated to take place on April 6 at Dorothea Dix Park in Raleigh, N.C., but was rescheduled to Aug. 29 after the pandemic struck the U.S.
Like countless other events that were set to take place this year, it will now have to wait until 2021. Dreamville says all 2020 ticket holders will be receive refunds soon.
Selena XXV - Veinticinco Años Tribute Concert Canceled Due To COVID-19
"After much deliberation and careful monitoring of the current situation, we have decided to cancel Dreamville Festival 2020. Although we originally hoped it would be possible to bring you the festival this August, the ongoing uncertainty regarding the COVID-19 pandemic has made this timeline no longer possible. This decision has been extremely difficult to make, but the safety of our fans, artists, and staff is always our top priority, and nothing will ever take precedence over your well-being," the organizers wrote in a statement shared across their social channels and on the fest's website.
The message also shared details on refunds, noting that all tickets purchased online will automatically be refunded to the original payment method, beginning this week. Fans who bought physical tickets from official points of purchase can request a refund here.
"Thank you for your patience and understanding as we navigate this. Please stay safe, healthy, and sane so we can reunite with you in 2021," the statement added.
Watch: J.I.D Talks Lollapalooza Debut, Working With J. Cole & Dreamville, New Music & More
According to Pitchfork, the debut Dreamville fest also faced unforeseen setbacks; it was originally set for Sept. 15, 2018 at Dorothea Dix Park but was pushed to April 6, 2019, due to Hurricane Florence. The 2019 event featured performances from Dreamville head Cole and labelmates J.I.D, BAS and Ari Lennox, as well as SZA, Big Sean, 21 Savage, 6LACK, Rapsody, Nelly and other heavy-hitters in hip-hop and R&B.
No artists have been revealed yet for the second edition of the fest.
The Dreamville squad earned their first two collective GRAMMY nominations at the most recent 62nd GRAMMY Awards; for Best Rap Album for the collaborative Revenge Of The Dreamers III and Best Rap Performance for one of its singles, "Down Bad." Cole earned a total of five nods, including for his work on that project, and took him his first GRAMMY win for his feature on 21 Savage's "A Lot."
Dreamville's Lute Drops New Single And Video, "GED (Gettin Every Dolla)"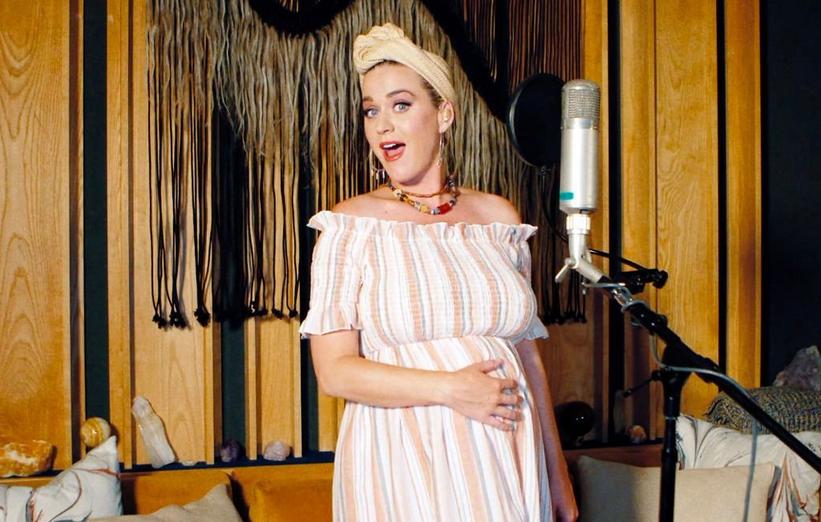 Photo: Getty Images/Getty Images
news
Houseparty's "In The House": Katy Perry, John Legend, Alicia Keys + More
The three-day livestream event taking place this weekend (May 15-17) will allow users to view performances and segments while chatting with friends in realtime
GRAMMYs
/
May 15, 2020 - 12:46 am
Houseparty, the face-to-face social video app, is bringing a star-studded lineup of performances, workouts and cooking lessons to its users, including appearances by Katy Perry, John Legend, Snoop Dogg, Alicia Keys and more than 40 other celebrities. The event, "In The House," will take place over the course of three days, beginning this weekend on Friday, May 15 and running through Sunday, May 17.
Per Rolling Stone, the event's programming will see a live performance of Perry's unreleased track "Daisies," slated to be released on Friday, May 15, in addition to sets by Legend, Chvrches and others. The program will also feature special cooking lessons on unique recipes provided by Snoop Dogg, 2 Chainz and Zooey Deschanel. Alicia Keys will also host a karaoke session and lead a 30 minute at-home workout. The full lineup and event schedule are available here.
Read More: How To Use Music Techniques To Prepare Healthy Food
The three-day event will allow those who tune in to enjoy free performances from the comfort of their homes, and they'll be able to chat and interact with friends via the app all in real time. In a statement to Variety discussing the program, Houseparty CEO and co-founder Sima Sistani said "We are bringing back appointment viewing… to capture that feeling of sitting on the couch for that special show with your family or friends on a Friday night."
Houseparty is available to download for free on iOS and Android devices, as well as online where users can tune in to stream the live event. Each segment will air again 12 hours following its original stream for those who may have missed the original broadcasts.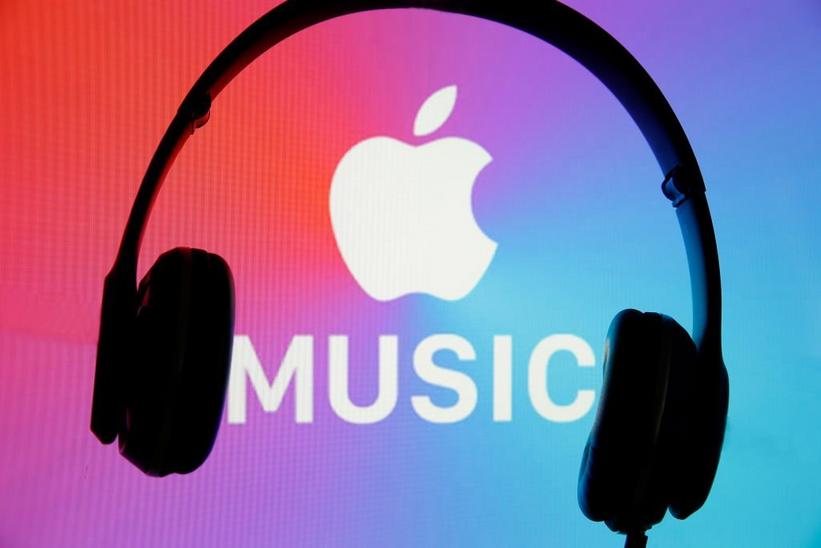 Photo by Chesnot/Getty Images
news
Apple Music Launches $50 Million COVID-19 Royalty Fund For Indie Labels
The streaming giant is looking to create stability via advanced payments for independent labels and artists during times of uncertainty
GRAMMYs
/
Apr 9, 2020 - 12:18 am
As the COVID-19 pandemic continues to propose a ripple effect of financial woes and future questions for artists, musicians and the music industry altogether, Apple Music is taking major strides to offer a semblance of relief.
On Tuesday, the streaming platform officially announced the launch of a $50 million advance royalty fund, set in place to ensure that independent labels and their artists can continue operating and getting paid during this time.
In a letter issued to various independent labels, obtained by Rolling Stone, the streaming giant wrote "These are difficult times for the music industry globally. Livelihoods are at risk, with multiple sources of income that our industry relies on vanishing overnight. Apple has a deep, decades-long history with music, and we are proud to be in close partnership with the best labels and artists in the world. We want to help."
The statement continues, "Today Apple Music is announcing the creation of a $50 million-plus fund available as advances on future royalties to independent labels, to help them pay artists and maintain operations."
According to stipulations, labels with existing distribution deals on the platform who are earning a minimum of $10,000 in Apple Music royalties quarterly are eligible for royalty advances. To receive an advance, labels will need to accept the agreement and be under Apple Music's latest distribution deal by a May 8, 11:59 p.m. PDT deadline.
In recent events, social distancing and quarantining measures have caused a series of tour and festival cancellations, music release pushbacks and streaming activity has effectively declined. With its new initiative, Apple Music looks to support often overlooked independent artists and labels whose wellbeing doesn't necessarily depend on the security of major label or industry backing. Advanced royalty payments will help sustain stability for those artists, even while things are rocky.
For more information on how you can directly support musicians and artist communities during the COVID-19 crisis, visit MusiCares COVID-19 Relief Fund and consider donating here.
Quarantine Diaries: PJ Is Making TikToks, Covering Roddy Ricch's "High Fashion" & Binging "Ozark" On Netflix