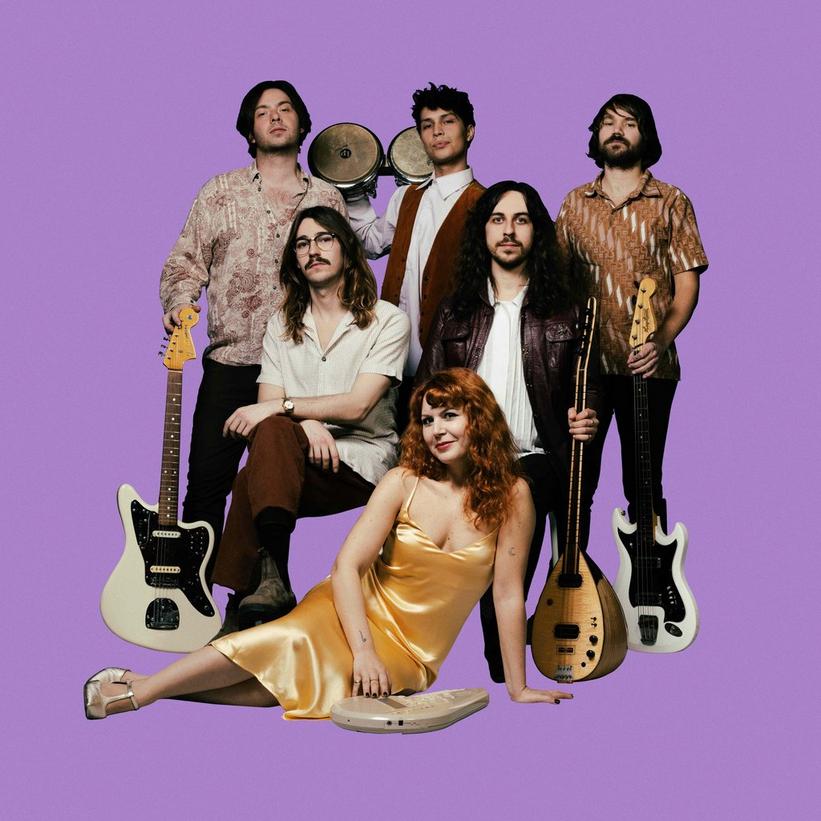 news
Altin Gün On 'Yol' & The Future Of Global Music: "We Like To Think We Defy Genres As A Band"
GRAMMY.com caught up with Merve Dasdemir of Altin Gün to learn how they made the album in lockdown, what their 2020 GRAMMY nod meant to them and more
GRAMMYs
/
Apr 3, 2021 - 01:15 am
While many current artists play with and blow apart the boundaries of genre, GRAMMY-nominated Turkish psych-rock band Altin Gün are truly a band beyond categorization, even as they source their music from a specific place. They reinterpret traditional Anatolian and Turkish folk songs with psychedelic, sparkling flair, using synths, electric guitar and bass, and other instruments—like an Omnichord on their latest, Yol. They may nod to the '70s and '80s—like on Gece and Yol, respectively—but the results are timeless, expansive and otherworldly.
Altin Gün is based in Amsterdam and Berlin and consists of bassist Jasper Verhulst, guitarist Ben Rider, drummer Daniel Smienk, percussionist Gino Groeneveld and synthesists-vocalists Erdinç Ecevit and Merve Dasdemir. The band formed after Ecevit and Dasdemir responded to ads Verhulst posted on Facebook and in Turkish grocery stores looking for bandmates.
They released their first music in 2017 and their debut album, On, in 2018. Not long after, in 2019, Altin Gün released the critically acclaimed, Best Global Music Album-nominated sophomore album, Gece, their first on the beloved New York indie label ATO Records.
Despite the pandemic derailing their plans to record their third album in Malibu, California, after making their 2020 Coachella debut, the group continued their musical momentum and growth. Their creative development resulted in the remotely-crafted Yol. Released on Feb. 26, the glittering LP dives deeper into the band's wheelhouse of reimagined traditional Turkish folk songs, yet steps further into the sunset with a poppier, synth-ier tone.
GRAMMY.com caught up with Dasdemir over email to learn more about how Altin Gün made Yol in lockdown, what the GRAMMY nod meant to them and more.
How did working on Yol under lockdown shift the band's collaborative process? How different do you think this album would be if COVID-19 hadn't happened?
Our original idea was—well, we were supposed to play Coachella and we had found a studio/home in Malibu [to rent] where we were planning to take two weeks to start demoing the album. Obviously, that didn't happen and we were stuck at home.
This new way of working definitely had an effect on our sound. We all got to reinvent ourselves in our creative processes. Personally, I loved it. I love working on music alone, so in that sense this is the most invested I've been in an Altin Gün record.
How do you feel that working with [Belgian production duo] Asa Moto to mix the album affected its sound?
They certainly added their own style and magic to it. [We had] a lot more crazy sounds and synths—we certainly experimented more in this album with them. We're very happy with the result.
Read: Why The GRAMMY Awards Best Global Music Album Category Name Change Matters
What did it mean to you to get your first GRAMMY nomination last year, for your sophomore album, Gece?
It's very flattering, of course—something we didn't expect at all. It's very cool that the [Recording] Academy acknowledged these folk traditionals through our reworks. For me, it feels like a tribute to the amazing folk artists that inspired us, such as Âşık Veysel Şatıroğlu and Neşet Ertaş. Also, it was the first time Turkish-language music got nominated, so it's pretty special.
Can you provide us with a bit more context on Turkish psych-rock and the specific Turkish influences you draw from?
We were inspired by the electrified reworks of traditionals by artists such as Baris Manço, Erkin Koray and Selda. We are continuing that approach, taking folk songs and giving them a new life. We have more public domain songs—really old traditionals—on this record. Usually, these songs are sung with just a bağlama, which gave us a whole space where we could arrange and rework them as we liked.
The way we talk about and understand genres, borders and traditional music is continuing to evolve. Where do you see global music heading in 2021, 2022?
We like to think that we defy genres as a band.
The Women Essential To Reggae And Dancehall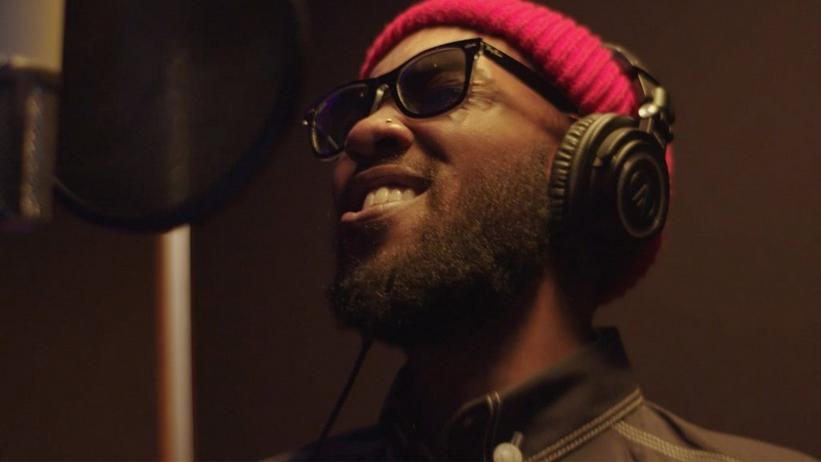 news
ReImagined At Home: Watch Ant Clemons Croon The Cosmic Blues In Performance Of Bill Withers' "Ain't No Sunshine"
Singer/songwriter Ant Clemons puts his own spin on Bill Withers' immortal "Ain't No Sunshine" in an exclusive performance for ReImagined At Home
GRAMMYs
/
Jun 15, 2021 - 08:13 pm
Why has Bill Withers' immortal hit, "Ain't No Sunshine," endured for decades? And, furthermore, why does it seem set to reverberate throughout the ages?
Could it be because it's blues-based? Because it's relatable to anyone with a pulse? Because virtually anyone with an ounce of zeal can believably yowl the song at karaoke?
Maybe it's for all of those reasons and one more: "Ain't No Sunshine" is flexible.
In the latest episode of ReImagined At Home, check out how singer/songwriter Ant Clemons pulls at the song's edges like taffy. With a dose of vocoder and slapback, Clemons recasts the lonesome-lover blues as the lament of a shipwrecked android.
Giving this oft-covered soul classic a whirl, Clemons reminds music lovers exactly why Withers' signature song has staying power far beyond his passing in 2020. It will probably be a standard in 4040, too.
Check out Ant Clemons' cosmic, soulful performance of "Ain't No Sunshine" above and click here to enjoy more episodes of ReImagined At Home.
ReImagined At Home: Keedron Bryant Powerfully Interprets John Legend's Love Song "Ordinary People"
Photo: Michael Ochs Archives/Getty Images
news
Poll: From "Dreams" To "The Chain," Which Fleetwood Mac Song Is Your Favorite?
"Dreams" experienced a charming viral moment on TikTok after a man posted a video skateboarding to the classic track, and now it's back on the charts, 43 years later
GRAMMYs
/
Oct 16, 2020 - 04:00 am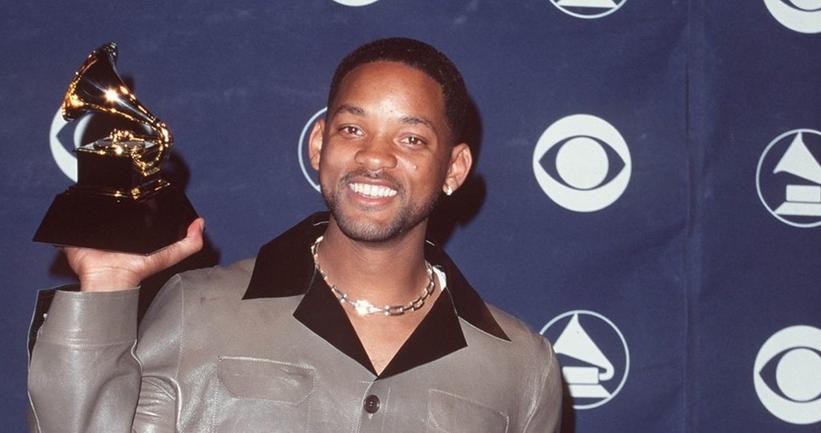 Will Smith at the 1999 GRAMMYs
news
GRAMMY Rewind: Watch Will Smith Dedicate His 1999 Best Rap Solo Performance GRAMMY To His Son
In his acceptance speech, he offers thanks to his family and "the jiggiest wife in the world, Jada Pinkett Smith"
GRAMMYs
/
Sep 25, 2020 - 11:17 pm
Today, Sept. 25, we celebrate the birthday of the coolest dad—who else? Will Smith! For the latest episode of GRAMMY Rewind, we revisit the Fresh Prince's 1999 GRAMMY win for Best Rap Solo Performance for "Gettin' Jiggy Wit It."
In the below video, watch rappers Missy Elliott—donning white leather—and Foxy Brown present the GRAMMY to a stoked Smith, who also opted for an all-leather look. In his acceptance speech, he offers thanks to his family and "the jiggiest wife in the world, Jada Pinkett Smith." He dedicates the award to his eldest son, Trey Smith, joking that Trey's teacher said he (then just six years old) could improve his rhyming skills.
Watch Another GRAMMY Rewind: Ludacris Dedicates Best Rap Album Win To His Dad At The 2007 GRAMMYs
The classic '90s track is from his 1997 debut studio album, Big Willie Style, which also features "Miami" and 1998 GRAMMY winner "Men In Black," from the film of the same name. The "Está Rico" rapper has won four GRAMMYs to date, earning his first back in 1989 GRAMMYs for "Parents Just Don't Understand," when he was 20 years old.
GRAMMY Rewind: Watch Michelle Obama, Lady Gaga, Alicia Keys, J. Lo & Jada Pinkett Smith Open The 2019 GRAMMYs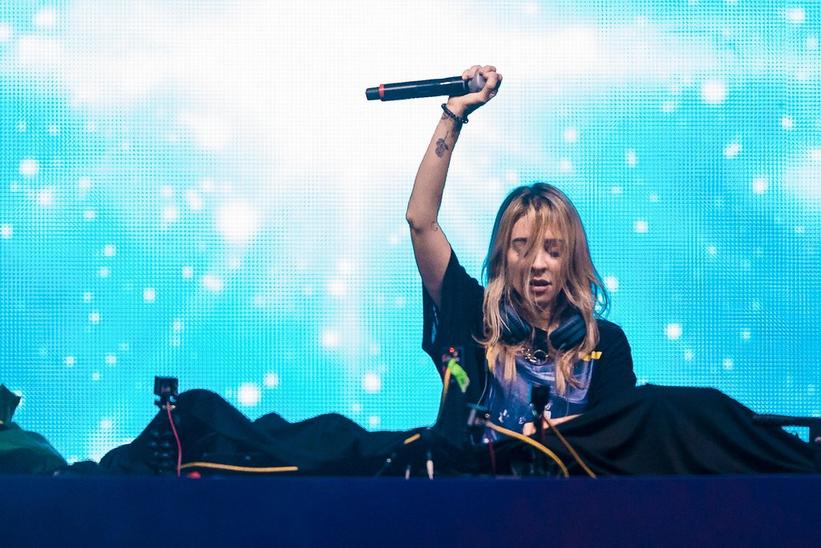 Photo: Mauricio Santana/Getty Images
news
EDC 2019: Alison Wonderland, TOKiMONSTA, Deadmau5, Above & Beyond, Tiësto, More
The world-renowned EDM fest has released the lit roster of over 240 artists for its 23rd annual event, set to return to its ninth year in Las Vegas from May 17–19
GRAMMYs
/
Mar 28, 2019 - 04:55 am
Today Insomniac, which hosts the now-global Electric Daisy Carnival and other major EDM events, announced the highly anticipated lineup for its flagship Las Vegas fest, set to take place May 17–19 this year. EDC 2019 is positively stacked, featuring GRAMMY winners Diplo, David Guetta and Tiësto, plus GRAMMY nominees TOKiMONSTA, Paul Oakenfold, Deadmau5, Above & Beyond and Kaskade.
Deadmau5 will be making his first return to the fest since 2010, bringing his new "Cube 3.0" stage setup, and Guetta will be back for his first time since the 2012 event. Australian singer/songwriter DJ/producer extraordinaire Alison Wonderland, plus GRAMMY-nominated rave icons Steve Aoki, Armin van Buuren will also bring fire to the three-day event.
Unlike a typical music festival lineup, EDC lists theirs alphabetically by day, giving way to a treasure hunt to the many gems across the lines of names. Underground techno queens Charlotte De Witte, ANNA and Amelie Lens will all perform at the event, which has eight(!) stages, along with fellow techno heavy-hitter Adam Beyer.
South African DJ/producer and underground house legend Black Coffee will also perform, as well as fellow house heavyweights Green Velvet, Patrick Topping and GRAMMY nominee Eric Prydz. Green Velvet will be offering two sets, one as Get Real, his project with Detroit legend Claude VonStroke.
Several artists will be hopping on the decks together, including Topping, who will be doing a B2B set (a.k.a. back-to-back, or collab set, for those not up on the rave lingo) with fellow British DJ Eats Everything. U.K. dubstep stalwarts Skream and Rusko are on the lineup for an "old skool dubstep set," which, as Your EDM put it, is "absolutely unheard of."
More Vegas Fun: KAOS Las Vegas To Feature Sets From J Balvin, Bad Bunny, Ozuna, Deadmau5, Eric Prydz & More In April
But wait, who are the headliners? Pasquale Rotella, CEO and co-founder of Insomniac, believes that headliners are everyone that attends the festival, spreads the love and makes all the magic possible.
"Being a Headliner means looking at the world a little differently, and seeing beauty and inspiration everywhere you look. It's about lifting up the people around you and making time for your family and friends. This is a journey we all take together—always connected and committed to one another," Rotella said in a statement on Insomniac's website.
If you want to get your dance on and check out the carnival rides, interactive art and plenty of lights and lasers with EDC in Vegas, you're in luck; tickets are still available. Check out EDC's website for more info.
Woodstock 50 Performers: Jay-Z, The Killers, Miley Cyrus & More Announced