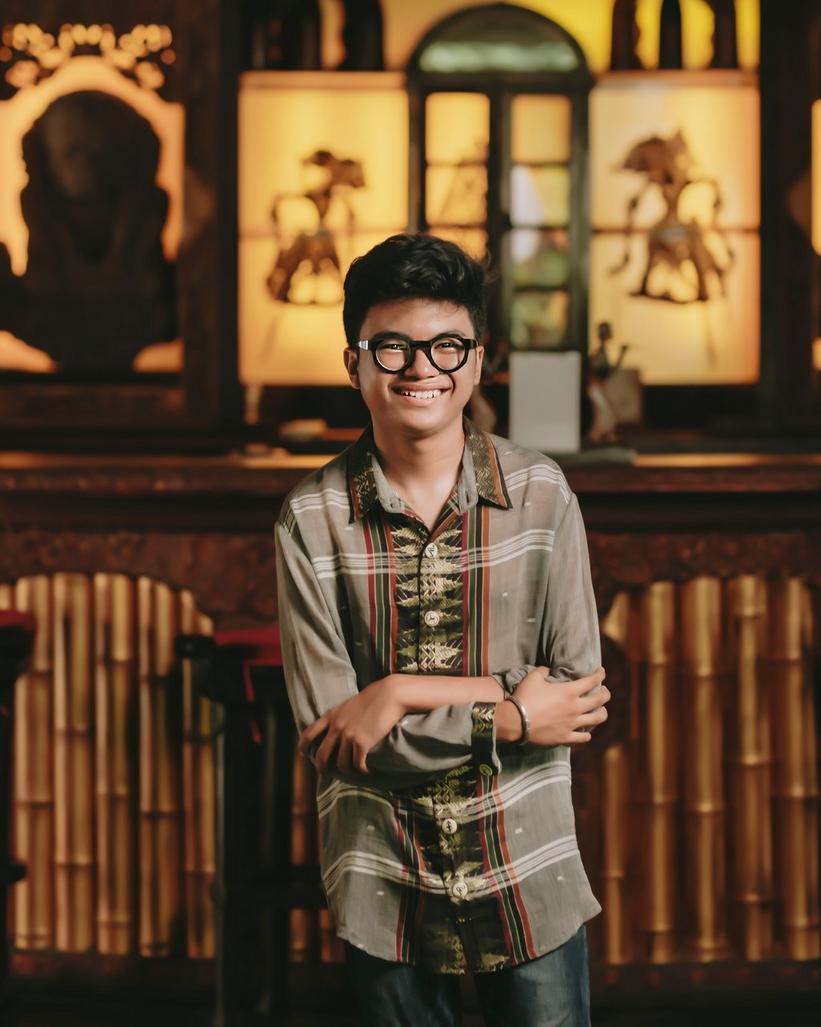 news
Joey Alexander On The Primacy Of The Blues, Building Tunes To Last & His New Single, "Under The Sun"
In an exclusive premiere with GRAMMY.com, Joey Alexander shares his new single, "Under The Sun," and discusses its inspiration from the Bible and social justice
GRAMMYs
/
Apr 22, 2021 - 05:00 pm
Unlike most condiments, salt figures heavily in the Bible. It symbolizes friendship. It means preservation. Lot's wife became a pillar of it. Jesus' salt illustration on the Mount is now an idiom. "Let your words be seasoned with salt," Paul said in Colossians, essentially meaning "Speak gracefully and perceptively." While only 17, Joey Alexander is aware of salt's religious and historical connotations—and his expressions would make the Apostle proud.
"I want my music to reflect this sentiment and have a lasting impression," the thrice-GRAMMY-nominated pianist tells GRAMMY.com about his single "SALT," which dropped in mid-March. "The blues is that thing that preserves just like salt—that has inspired us in our ups and downs. The blues give us that reassurance that everything is going to be OK. Even though we are trampled under the ugliness of the world, we can still hold on to hope. That's what I believe."
And what of his latest tune, "Under The Sun"? Isn't that title from Ecclesiastes? "Yeah!" Alexander replies, flashing a grin. "Oh, man! You know your stuff!"
"Under The Sun" marks the second single Alexander is releasing this spring via Verve Records and premieres above exclusively via GRAMMY.com. ("Summer Rising" will conclude the trilogy on May 28.) The tune, which Alexander wrote after the murder of George Floyd ignited protests in New York City, sounds appropriately golden-hued and ascendant. Therein, he wrote about the universal human family—one bound by forces racial disharmony can't destroy.
Alexander opened up to GRAMMY.com over Zoom about the significance of salt, the spiritual intent of his music and this radiant new tune with bassist Daniel Winshall and drummer Tyson D. Jackson.
This interview has been edited and condensed for clarity.
I dig your tune "SALT." You've mentioned the title is symbolic of the blues.
It can mean different things to different people. Even what we eat. The word "salad," during Roman times, was derived from the word "salt" for salted vegetables. I guess you might have heard that before.
No, never.
Oh, really! Yeah, man. It's kind of interesting to really look at what we eat. And it's in music as well. Blues is such an essential part of jazz and in other genres of music. You find it in so many genres of music. To me, most of them lead back to the blues. And of course, there are different interpretations of playing the blues. So, I have my interpretation in my composition "SALT."
Gilad Hekselman really added some fantastic color on the guitar to the track. To have a sense of completeness, I just had to have Gilad perform on the song. He's truly one of the best. His projection of the guitar is remarkable. Also, how he kind of resounds the rock element is very cool. I never had that element before, until this song came out.
Salt was also inspired by words from the Book of Matthew that we are the salt of the earth. It's a [invitation] to do good to others. I want my music to reflect this sentiment and have a lasting impression. The blues is that thing that preserves just like salt—that has inspired us in our ups and downs. The blues give us that reassurance that everything is going to be OK. Even though we are trampled under the ugliness of the world, we can still hold on to hope. That's what I believe.
Right. I feel like songs based on blues forms are preserved. They tend to weather fads and trends.
But in this song, I wanted to create a sense of space in the way it is collective. I was trying to create room for other musicians to jump in and do their thing [chuckles], whatever that is. To share their talent and be themselves.
Also, I wanted to have really carefully written songs. "SALT" has that strong melody, which I was striving for. I was glad that Jaleel and Gilad played in unison and sounded so strong. When I heard it back, I was like "Wow." I never would have imagined that the song would sound that way; it was indescribable.
When you first listened to it, what came to your mind? I'm curious.
Something craggy and historical. Something that's been around for a long time. Like I'm looking at an old village church or a cave or something.
That's great, man. You use that as your tool—your imagination. I like that. I like to hear from other people who have their own perspectives. As much as I could share with you about what I felt writing the song, it's always great to hear other peoples' thoughts. It's really important to me.
As a composer, it's all about strengthening the melody and rhythm. When the band comes in, it's very ... not elusive, but it's very simple. The rhythm kind of sticks to you, right, when you hear it? I think Gilad also added some of the notes to the vamp, which was wonderful. He put that in place. Some songs I like to start with a vamp. Whenever I feel like it comes to my head, I play it. It happens in the moment sometimes.
Regarding the spiritual content of the song, it seems like you're pretty open about your beliefs.
Of course, I have things that I believe in. We all have things that we hold on to. Do you know what I'm saying? Whether it's music or faith. Of course, my music is all there in faith and holding on to the things that we believe.
I'm always about being thankful and always thanking God for all the things that happen in my life. That's the main point to me. To show love and empathy to people around me. My friends and I always pray before we start a performance, just to remember why we're there. To be a vessel to others.
Even though things aren't going the way you expect them to be, there are moments where you need to hold your head up, and along the way, you find hope. That's what the song is about: finding life and togetherness. I hope people feel that. This is my message about "SALT."
It's interesting the way you came up in your early teens. Usually, jazz musicians go through the whole curriculum and when success strikes, it's a lot later in life.
Yeah. It just so happened that I started earlier than some other musicians. You might have known some musicians who start early, in their teens, too. I'm not unique, I'm sure. Some musicians started just as early as me.
True, but you had a public profile, too.
I guess many musicians haven't experienced that at a young age. Well, I can say I'm thankful for all the things that have happened to me. Even when I got my first nomination, which was totally out of the blue, I wouldn't have thought that I would have my first album be in that category. I was nominated for Best Instrumental Album, and nonetheless, Best Improvised Jazz Solo.
Do you remember who else was in the running when you were nominated?
I can remember two people who were on the list. They were some of my favorite musicians. Christian McBride and John Scofield.
Were you able to meet some of those older masters?
No, I only met Herbie Hancock at the GRAMMYs.
Nice. What was your impression of the man?
It was great meeting Herbie. He didn't say too much, I was eight at that time. He was like, "You really want to be here?" He said something like that and I said "I'm playing 'Watermelon Man.'" He thought I could play and he said, "Keep doing it" and "Don't stop."
Right on.
Yeah, it was pretty inspiring just to have those words come from someone who's been in the music world for a long time.
What can you share about "Under the Sun"?
It has ties to the times that we live in. The pandemic really hit us badly as musicians, and then I saw people marching on the streets where I live in Union Square in New York City. A lot of things have happened during the time I wrote this piece. But I think the positive side is that people of all colors stood up.
The title is from Ecclesiastes, yeah?
Yeah. Oh, man! You know your stuff. That is one of the inspirations. Actually, I wrote this during summer 2020 after witnessing the protests across the country. I also was inspired by Bruce Lee's interview when he was asked, "What do you think of yourself?" His only answer was, "I like to think of myself as a human being." Under the sky, we are all one family. It just happens that we are all different and we have to accept our differences. And this is how this song comes in.
What do you have up your sleeve for when things return to semi-normal?
As of now, I have one show coming up in Cape May, which is a festival called Exit Zero Jazz Festival and one in June at Saratoga Jazz Festival. I'm always praying and looking forward to being back traveling with my friends.
For now, I'm composing music, because it's what I love. I'm filling in the days with writing new works, trying to keep active. I'm thankful that I'm here with my family in New York City enjoying the weather. "Summer Rising" is my next single and that is about continuing to grow and awakening.
Norah Jones On Her Two-Decade Evolution, Channeling Chris Cornell & Her First-Ever Live Album, ''Til We Meet Again'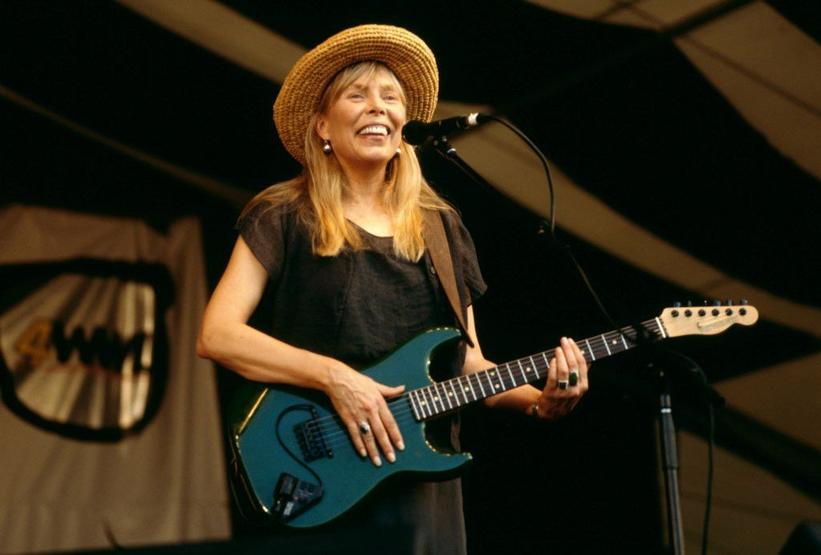 Joni Mitchell performs in 1995
Photo: David Redfern/Redferns
list
10 Lesser-Known Joni Mitchell Songs You Need To Hear
In celebration of Joni Mitchell's 80th birthday, here are 10 essential deep cuts from the nine-time GRAMMY winner and MusiCares Person Of The Year.
GRAMMYs
/
Nov 7, 2023 - 03:03 pm
Having rebounded from a 2015 aneurysm, the nine-time GRAMMY winner and 17-time nominee has made a thrilling and inspiring return to the stage. Many of us have seen the images of Mitchell, enthroned in a mockup of her living room, exuding a regal air, clutching a wolf's-head cane.
Again, this adulation is apt. But adulation can have a flattening effect, especially for those new to this colossal artist. At the MusiCares Person Of The Year event honoring Mitchell ahead of the 2022 GRAMMYs, concert curators Jon Batiste — and Mitchell ambassador Brandi Carlile — illustrated the breadth of her Miles Davis-esque trajectory, of innovation after innovation.
At the three-hour, star-studded bash, the audience got "The Circle Game" and "Big Yellow Taxi" and the other crowd pleasers. But there were also cuts from Hejira and Don Juan's Reckless Daughter and Night Ride Home, and other dark horses. There were selections that even eluded this Mitchell fan's knowledge, like "Urge for Going." Batiste and Carlile did their homework.
But what of the general listening public — do they grasp Mitchell's multitudes like they might her male peers, like Bob Dylan? Is her album-by-album evolution to be poured over with care and nuance, or is she Blue to you?
Of course, everyone's entitled to commune with the greats at their own pace. However, if you're out to plumb Mitchell's depths beyond a superficial level, her 80th birthday — which falls on Nov. 8 — is the perfect time to get to know this still-underrated singer/songwriter legend better. Here are 10 deeper Mitchell cuts to start that journey, into this woman of heart and mind. 
"The Gallery" (
Clouds
, 1969)
Mitchell blew everyone's minds when David Crosby discovered her in a small club in South Florida. Her 1968 debut, Song to a Seagull, contains key songs from that initial flashpoint, like "Michael from Mountains" and "The Dawntreader."

Mitchell's artistic vision truly coalesced on her second album, Clouds. Although the production is a little wan and bare-boned, Clouds contains a handful of all-time classics, including "Chelsea Morning," "The Fiddle and the Drum" and the epochal "Both Sides, Now."
That said, "The Gallery," which kicks off side two, belongs at the top of the heap. There remain rumblings that it's about Leonard Cohen. But whatever the case, Mitchell's excoriating burst of a pretentious cad's bubble ("And now you're flying back this way/ Like some lost homing pigeon/ They've monitored your brain, you say/ And changed you with religion") remains incisive, with a gorgeous melody to boot.
(And, it must be said: "That Song About the Midway," also found on Clouds, is a kiss-off to Croz, whom she enjoyed a fleeting fling with and a must-hear.)
"Cold Blue Steel and Sweet Fire" (
For the Roses
, 1972)
If you think you've got a grasp of Mitchell's early talents, a new archival release proves they were more prodigious than you could imagine.
Joni Mitchell Archives, Vol. 3: The Asylum Years (1972-1975) kicks off with a solo version of "Cold Blue Steel and Sweet Fire." And as great as the studio version is, from 1972's For the Roses, this version, from a session with Crosby and Graham Nash, arguably eats its lunch.
While Neil Young's "The Needle and the Damage Done" has proved to be the epochal junkie-warning song of the 1970s, Mitchell's song about the same subject easily goes toe to toe with it.
Images like "Pawn shops crisscrossed and padlocked/ Corridors spit on prayers and pleas" and "Red water in the bathroom sink/ Fever and the scum brown bowl" are quietly harrowing. Via Mitchell's acoustic guitar, they're underpinned by downcast, harmonically teeming blues.
"Sweet Bird" (
The Hissing of Summer Lawns
, 1975)
The Hissing of Summer Lawns is an unquestionable masterstroke of Mitchell's fusion era.
Highlights are genuinely everywhere within Lawns — from the swinging and swaying "In France They Kiss on Main Street," to the Dr. Dre-predicting "The Jungle Line," to the title track, a hallucinatory lament for a trophy wife.
But amid these manifold high points, don't miss "Sweet Bird," the penultimate track on The Hissing of Summer Lawns, tucked between "Harry's House/Centerpiece" and "Shadows and Light."
"Give me some time/ I feel like I'm losing mine/ Out here on this horizon line," Mitchell sings through her dusky soprano, as the ECM-like atmosphere seems to whirl heavenward. "With the earth spinning/ And the sky forever rushing/ No one knows/ They can never get that close/ Guesses at most."
"A Strange Boy" (
Hejira
, 1976)
Much like The Hissing of Summer Lawns, Hejira — retroactively, and rightly, canonized as one of Mitchell's very best albums — is nearly flawless from front to back.
The highs are so high — "Amelia," "Hejira," "Refuge of the Roads" — that almost-as-good tracks might slip through the cracks. "A Strange Boy," about an airline steward with Peter Pan syndrome she briefly linked with.
"He was psychologically astute and severely adolescent at the same time," Mitchell said later. "There was something seductive and charming about his childlike qualities, but I never harbored any illusions about him being my man. He was just a big kid in the end."
As "A Strange Boil" smolders and begins to catch flame, Mitchell delivers the clincher line: "I gave him clothes and jewelry/ I gave him my warm body/ I gave him power over me."
"Otis and Marlena" (
Don Juan's Reckless Daughter
, 1977)
One of Mitchell's most challenging and thorny albums, Don Juan's Reckless Daughter is one of Mitchell's least accessible offerings from her most expressionist era. (Mitchell in blackface on the cover, as a character named Art Nouveau, doesn't exactly grease the wheels — to put it mildly.)
But across the sprawling and head-scratching tracklisting — which includes a seven-minute percussion interlude, in "The Tenth World" — are certain tunes that belong in the Mitchell time capsule.
One is "Otis and Marlena," one of the funniest and most evocative moments on an album full of strange wonders. Mitchell paints a picture of a cheap vacation scene, rife with "rented girls" and "the grand parades of cellulite" against a "neon-mercury vapor-stained Miami sky."
And the kicker of a chorus juxtaposes this dowdy Floridan outing with the realities up north, e.g. the 1977 Hanafi Siege: "They've come for fun and sun," MItchell sings, "while Muslims stick up Washington."
"A Chair in the Sky" (
Mingus
, 1979)
While Don Juan's Reckless Daughter is rather glowering and unwelcoming, Mingus is a cracked, cubist realm that's fully inhabitable.
Initially conceived as a collaboration between Mitchell and four-time GRAMMY nominee Charles Mingus, it ended up being a eulogy: Mingus died before the album could be completed.
Despite its lopsided nature — it contains five spoken-word "raps," as well as a true oddity in the eerie, braying "The Wolf That Lives in Lindsey" — Mingus remains rewarding almost 45 years later. And the Mingus-composed "A Chair in the Sky," with lyrics by Mitchell, is arguably its apogee.
Like the rest of Hejira, "A Chair in the Sky" features Jaco Pastorius and Wayne Shorter from Weather Report, as well as the one and only Herbie Hancock; this ethereal, ascendant track demonstrates the magic of when this phenomenal ensemble truly gels.
"Moon at the Window" (
Wild Things Run Fast,
1982)
In Mitchell's trajectory, Wild Things Run Fast represents the conclusion of her fusion phase, in favor of a more rock-driven sound — and, with it, the sunset of her second epoch.
Following Wild Things Run Fast would be 1985's critically panned Dog Eat Dog and 1988's even more assailed Chalk Mark in a Rain Storm. But for every arguable misstep, like the guitar-squealing "You Dream Flat Tires," there's a baby that shouldn't be thrown out with the bathwater.
One is "Chinese Cafe/Unchained Melody," another is "Ladies' Man," and perhaps best of all is the luminous "Moon at the Window," where bassist/husband Larry Klein and Shorter wrap Mitchell's sumptuous lyric, and melody, in spun gold.
"Passion Play (When All the Slaves Are Free)" (
Night Ride Home
, 1991)
At the dawn of the grunge era, Mitchell found her way back to her atmospheric best, with the gorgeously written, performed and produced Night Ride Home.
While its follow-up, Turbulent Indigo, won the GRAMMY for Best Pop Album (and is certainly worth savoring), Night Ride Home might have more to offer those who were enraptured by the majestic Hejira, and thirsted for a continuation of its aural universe.
The equally excellent "Come in From the Cold" is the one that has ended up on Mitchell setlists in the 2020s, but "Passion Play (When All the Slaves Are Free)" is even more transportive.
Despite the early 1900s sonics, "Passion Play" feels ageless and eternal, tapped into some Jungian collective unconscious as a wizened Mitchell posits, "Who're you going to get to do your dirty work/ When all the slaves are free?"
"No Apologies" (
Taming the Tiger
, 1998)
If Night Ride Home sounds less played than conjured Taming the Tiger is like the steam that twists and disperses from its broiling, potent stew.

As much ambience pervaded Night Ride Home, Hejira and the like, Taming the Tiger is the only album in Mitchell's estimable catalog to feel ambient.
Much of this is owed to Mitchell's employment of the Roland VG-8 virtual guitar system, which allowed her to change her byzantine guitar tunings at the push of a button; the ensuing sound is a suggestion of a guitar, which enhances​​ Taming the Tiger's diaphanous and ephemeral feel.
"No Apologies" is something of a centerpiece, where Mitchell sings of war and a dilapidated homeland, sailing forth on a cloud of Greg Liestz's sonorous lap steel.
"Bad Dreams" (
Shine
, 2007)
Mitchell has always cast a jaundiced eye at the music industry machine, so it's no wonder she hasn't released a new album in 16 years. (Although, as she revealed to Rolling Stone, she's eyeing a small-ensemble album of standards with her old mates in the jazz scene.)
But if Shine ends up being her swan song, it'd be a fine farewell. "Bad Dreams" — written around a quote from Mitchell's 3-year-old grandson: "Bad dreams are good / In the great plan" — is impossibly moving.
Therein, Mitchell considers an Edenic tableau as opposed to our modern world, where "these lesions once were lakes." Movingly, the song's final lines accept reality for what it is ("Who will come to save the day? / Mighty Mouse? Superman?") rather than what she wishes it could be.
With that, Mitchell's studio discography — as we know it today — reaches its conclusion. But although the artist is only fully getting her flowers today, we've only scratched the surface of the gifts she's bestowed upon us.
Living Legends: Judy Collins On Cats, Joni Mitchell & Spellbound, Her First Album Of All-Original Material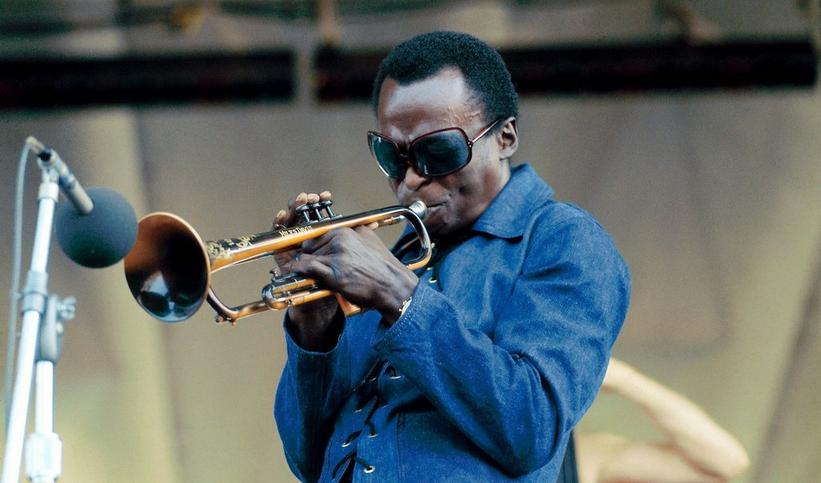 Miles Davis performing at the Newport Jazz Festival in 1969
Photo: David Redfern/Redferns/Getty Images
list
5 Less-Discussed Miles Davis Albums You Need To Know, From 'Water Babies' To 'We Want Miles'
Despite not being mentioned nearly as much as 'Kind of Blue' or 'Bitches Brew,' these five albums are highly recommended — some for Davis neophytes, some for diehards.
GRAMMYs
/
Nov 3, 2023 - 09:00 pm
Joe Farnsworth couldn't believe what he was watching. The leading straight-ahead drummer was sitting with the revered tenor saxophonist George Coleman, and a Miles Davis documentary happened to come on TV.
"This documentary went from Coltrane straight to Sam Rivers," Farnsworth told LondonJazz News in 2023 — referring to the tenormen the eight-time GRAMMY winner and 32-time nominee employed in his so-called First and Second Great Quintets, respectively.
"What happened to 'Four' & More? What happened to My Funny Valentine? What happened to Seven Steps to Heaven?" Farnsworth remembered wondering. "Not a mention, man."
Granted, Coleman's tenure represented a transitional period for Davis's group; his choice of tenorist would solidify in 1964 with the arrival of the 12-time GRAMMY winner and 23-time nominee Wayne Shorter. With pianist Herbie Hancock, bassist Ron Carter and drummer Tony Williams as the rhythm section — 18 GRAMMYs between them — the result was one of jazz's all-time classic groups.
But Farnsworth's point is well taken: in the recorded canon, jazz tends to lionize the rulebook-shredders and boundary-shatterers, at the expense of merely excellent work. But there's not only room for both; in order to exist, the former requires the latter, and vice versa.
And given that Davis is, in many respects, the quintessential jazz musician, this wholly applies to him and his formidable discography — where the capital-P pivotal ones, like Kind of Blue and Bitches Brew, get the majority of the ink.
After you check out Seven Steps to Heaven and the like — and absorb Coleman's important contributions to Davis's story — take a spin through five more Davis albums that deserve more attention.
Water Babies

(rec. 1967-1968, rel. 1976)
Axiomatically, anything Davis' Second Great Quintet — and keyboardist Chick Corea and bassist Dave Holland, to boot — laid to tape is worth hearing.
But Water Babies should be of interest to any serious Miles fan because  it reveals the connective tissue between Davis' acoustic and electric eras.
The first three tracks, "Water Babies," "Capricorn" and "Sweet Pea" — Shorter compositions all — were retrieved from the cutting room floor circa 1968's Nerfiti. (Tellingly, that turned out to be Davis' final fully acoustic album.)
Tracks four and five — "Two Faced" and "Dual Mr. Tillman Anthony" — add Corea and Holland to the mix; on electric piano, Corea adds a celestial drift to the proceedings. For reasons both
Miles in the Sky

(1968)
Miles Davis and George Benson on record? It happened — lucky us. The 10-time GRAMMY-winning, 25-time nominated guitar genius can be found on two tracks from the 1979 outtakes compendium Circle in the Round, and on "Paraphernalia" from Miles in the Sky.
While Water Babies is something of a dark horse for the heads, Miles in the Sky — also featuring the Second Great Quintet —is a fleet, aerodynamic stunner and one of the most unfairly slept-on entries in his discography.
Outside of the Shorter-penned "Paraphernalia," Miles in the Sky features two Davis tunes in  "Stuff" and "Country Son," and a Williams composition in "Black Comedy."
It's sterling stuff, right at the tipping point for fusion — and its obfuscation says nothing about its quality, but speaks volumes as to the volume of masterpieces in Davis' discography.
Agharta

(1965) and

Pangaea

(1976)
Two primo dispatches from Davis' experimental years, capturing two concerts from the same evening in Osaka, Agharta and Pangaea are amoebic, undulating wonders.
Across the nearly 100-minute Agharta and 88-minute Pangaea, Davis and company — including alto and soprano saxophonist Sonny Fortune, and guitarists Reggie Lucas and Pate Cosey — conjure everything we expect from electric Miles.
Abstracted drones, worldbeat textures, Davis' trumpet funneled through twisted wah-wah: check, check, and check. One critic characterized the music as "ambient yet thrashing," compared it to "Fela Kuti jamming with Can," and identified hints of Stockhausen, and nailed it on all three counts.
Fans of thick, heavy, electrified Miles typically reach for Bitches Brew or On the Corner first. But if those don't completely whet your thirst, there's a whole lot where that came from.
And given that Davis put down the horn, ravaged by illness, for six years afterward, Agharta and Pangaea represent something of a culmination of Davis as the intrepid deconstructionist.
We Want Miles

(1982)
Despite what you may have heard, '80s Miles — his final full decade on earth, and the one where he drew heavily from pop sounds and songs — is nothing to sniff at.
From 1981's The Man with the Horn to 1983's Star People to 1989's Aura, Davis produced a number of rough-hewn gems. And despite Davis' bulldozed health during its recording, the live We Want Miles, recorded in '81, is among them.
Despite requiring oxygen between songs and wearing a rubber corset to keep playing, Davis is in fine form.
Plus, he's flanked by heavyweights, from saxophonist Bill Evans (no, not that Bill Evans) to six-time GRAMMY-nominated guitarist Mike Stern and two-time GRAMMY-winning bassist Marcus Miller.
We Want Miles proves that Miles never lost his ability to produce inspired, inspiring work — no matter what his failing body or, erm, '80s textures threw at it.
Davis passed away in 1991, and we'll never see his like again — so savor everything he gave us, whether illuminated or obscured by shadow.
Bird And Diz At 70: Inside Charlie Parker & Dizzy Gillespie's Final Studio Date — An Everlasting Testament To Their Brotherhood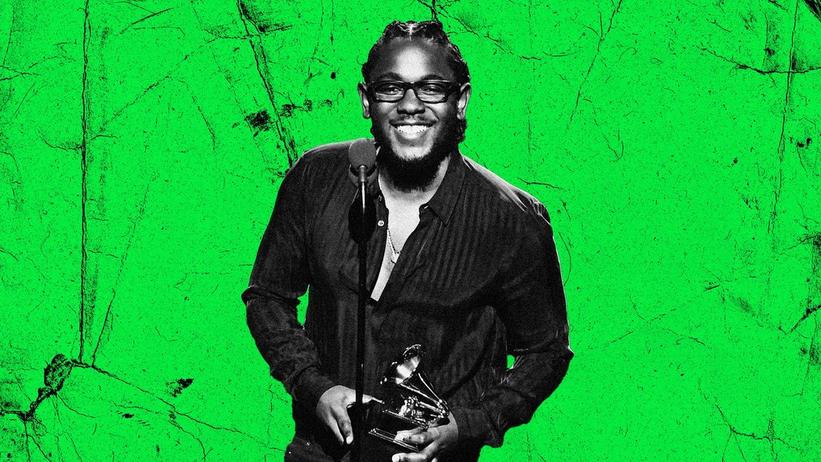 Kendrick Lamar
Photo: Jeff Kravitz/FilmMagic
video
GRAMMY Rewind: Kendrick Lamar Honors Hip-Hop's Greats While Accepting Best Rap Album GRAMMY For 'To Pimp a Butterfly' In 2016
Upon winning the GRAMMY for Best Rap Album for 'To Pimp a Butterfly,' Kendrick Lamar thanked those that helped him get to the stage, and the artists that blazed the trail for him.
GRAMMYs
/
Oct 13, 2023 - 06:01 pm
Updated Friday Oct. 13, 2023 to include info about Kendrick Lamar's most recent GRAMMY wins, as of the 2023 GRAMMYs.
A GRAMMY veteran these days, Kendrick Lamar has won 17 GRAMMYs and has received 47 GRAMMY nominations overall. A sizable chunk of his trophies came from the 58th annual GRAMMY Awards in 2016, when he walked away with five — including his first-ever win in the Best Rap Album category.
This installment of GRAMMY Rewind turns back the clock to 2016, revisiting Lamar's acceptance speech upon winning Best Rap Album for To Pimp A Butterfly. Though Lamar was alone on stage, he made it clear that he wouldn't be at the top of his game without the help of a broad support system. 
"First off, all glory to God, that's for sure," he said, kicking off a speech that went on to thank his parents, who he described as his "those who gave me the responsibility of knowing, of accepting the good with the bad."
He also extended his love and gratitude to his fiancée, Whitney Alford, and shouted out his Top Dawg Entertainment labelmates. Lamar specifically praised Top Dawg's CEO, Anthony Tiffith, for finding and developing raw talent that might not otherwise get the chance to pursue their musical dreams.
"We'd never forget that: Taking these kids out of the projects, out of Compton, and putting them right here on this stage, to be the best that they can be," Lamar — a Compton native himself — continued, leading into an impassioned conclusion spotlighting some of the cornerstone rap albums that came before To Pimp a Butterfly.
"Hip-hop. Ice Cube. This is for hip-hop," he said. "This is for Snoop Dogg, Doggystyle. This is for Illmatic, this is for Nas. We will live forever. Believe that."
To Pimp a Butterfly singles "Alright" and "These Walls" earned Lamar three more GRAMMYs that night, the former winning Best Rap Performance and Best Rap Song and the latter taking Best Rap/Sung Collaboration (the song features Bilal, Anna Wise and Thundercat). He also won Best Music Video for the remix of Taylor Swift's "Bad Blood." 
Lamar has since won Best Rap Album two more times, taking home the golden gramophone in 2018 for his blockbuster LP DAMN., and in 2023 for his bold fifth album, Mr. Morale & the Big Steppers.
Watch Lamar's full acceptance speech above, and check back at GRAMMY.com every Friday for more GRAMMY Rewind episodes. 
10 Essential Facts To Know About GRAMMY-Winning Rapper J. Cole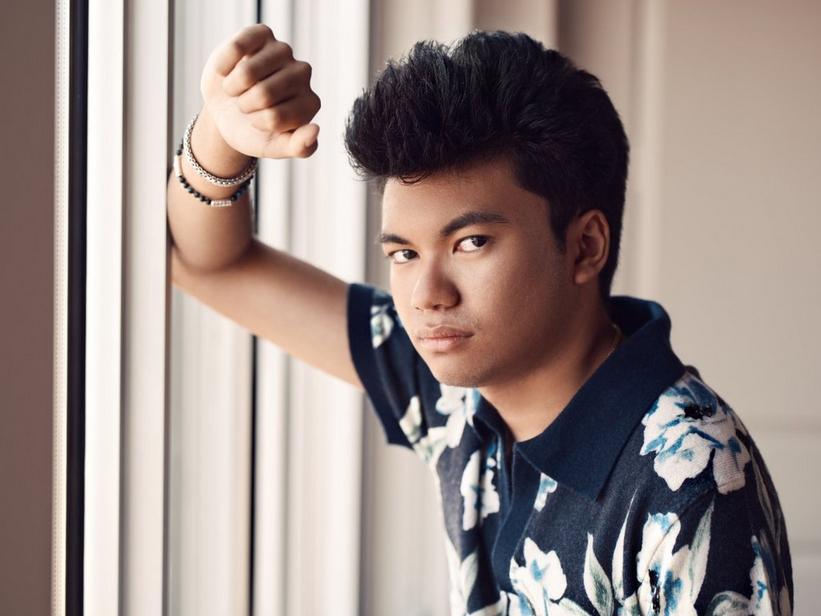 Exclusive: Joey Alexander Shares Rendition Of Bonnie Raitt's "I Can't Make You Love Me"
On his forthcoming album 'Continuance,' three-time GRAMMY-nominated pianist Joey Alexander is laser-focused on sharing his original music. But he knows when an outside tune is too good to pass up — in this case, Bonnie Raitt's "I Can't Make You Love Me."
GRAMMYs
/
Oct 12, 2023 - 05:05 pm
Joey Alexander is into primacies and raw materials. Speaking to GRAMMY.com in 2021, the pianist and composer rhapsodized about the Biblical symbolism of salt — and compared it to the role of the blues across musical idioms.
"The blues is that thing that preserves just like salt — that has inspired us in our ups and downs," he said, while promoting his 2021 single "Under the Sun." Two years later, the blues is still on his mind: "The blues is really a center of power."
Bonnie Raitt's epochal ballad "I Can't Make You Love Me" — written by Mike Reid and Allen Shamblin, assisted by Bruce Hornsby on piano, included on 1991's Luck of the Draw — is drenched in the blues.
On his new album, Continuance, out Nov. 3, Alexander forges ahead with original music, like "Why Don't We," "Zealousy" and "Great is Thy Faithfulness." But such is the power of "I Can't Make You Love Me" that it compelled him to take a detour.
"Bonnie Raitt is such an amazing soul; the way she delivers, the way she sang the song is just amazing," Alexander tells GRAMMY.com. "I'm really glad that I found a song that I can build in my repertoire, as this has become something that is part of me."
Below, Alexander shares an exclusive premiere of "I Can't Make You Love Me"; he spoke with GRAMMY.com about Continuance — which features Theo Croker on trumpet on four tracks, and his touring bassist, Kris Funn, and drummer, John Davis, throughout.
This interview has been edited for clarity.
What attracted you to Bonnie Raitt's "I Can't Make You Love Me"?
I always find myself in a song from a specific period that connects with people. I didn't know a lot about Bonnie Raitt, but when I first heard the song years back, I wanted to have my stamp on it.
Years later, we discovered it again in the process of making the album. Once it was done, I decided to [include] "I Can Make You Love Me" on the album, with my new material — my original works. I'm really glad that I found a song that I can build in my repertoire, as this has become something that is part of me.
I always played popular songs before. I've played "My Favorite Things," "Over the Rainbow," the Beatles. Definitely, this is one of the best songs ever written.
I'm really thankful that this song is included on the album. Even though it is instrumental, as people hear the song, they can hear the lyrics and [apply them to] the times that they lived. I understand it's a love song — in the song, there's some struggles.
As we mature, I think we can learn a lot just by hearing a song. I think It's a special song.
What was the genesis of Continuance? This is a big leap for you, recording with your touring band for the first time.
We've been touring in this group for two to three years, and we played different music. In the process of making the new album, we just started performing the music, really.
I didn't have a lot of time to prepare the music. I got to do a gig in Seattle before there was a time period for me to prepare the music. [Over] four nights, that was the time period that prepared John and Kris to tune into the music and have their personalities, and I wanted to see if this could work.
I'm glad that we could perform the music, and once we got into the studio, we just kind of  let it fly, and it was amazing. And of course, one of the songs we performed was Bonnie Raitt. So, it was really nice that we could get ourselves ready. The whole process was really organic.
To you, what binds the compositions on Continuance?
The theme is centered around the places where I lived before I was inspired by New York City. Now, because I'm living in Baltimore, Maryland, I'm inspired by living in Baltimore. I live in this neighborhood called Fells Point. It's a nice area right by the water.
So, the song "Blue" is pretty much inspired by just day to day, seeing the water. The water is kind of a reflection of the sky, just how I see it. But it's more than that. It's also talking about music now.
I like to connect "Blue" as something that has to do with the blues. I won't [call it a] style, but a form of expression, because a lot of people express blues in different genres, of course. We all hear a lot in country, rock 'n' roll, and of course, it's one of the important ingredients in jazz.
It binds, this music. The blues is really a center of power.
Theo Croker is a great match for you. Can you talk about meshing with him, and what he brings to Continuance?
I always had forming a new sound in mind, meaning always finding and bringing new instrumentation. So I've always been a fan of Theo. I love his sound. I always thought about having a trumpet player, and Theo was one of the guys that I had in mind.
Even though I performed the music with a trio, I always envisioned that I wanted to do this as a quartet. I reached out to Theo; I guess we already knew each other through social media, but we actually never met, nor played together.
So, the first time we played together was in the studio; we did have a rehearsal before the recording. For some of my music, I didn't really have sheet music. I think I did for just a few songs. Because my approach is, when I hire a musician, I kind of [encourage him] to just use his imagination and internalize the music.
In this case, with Theo, it was kind of by ear. I tried to help him to really get into the music, because there was only one day to really get the music right, so we didn't have a lot of time or preparation.
But Theo is such a creative person, and definitely one of my favorite trumpet players. Stylistically, he brings the vibe to the table, so it was great to see that in person. It was amazing to see that come to life, because I didn't know exactly how the music would play out. I'm glad it worked out.
How does Continuance reflect your evolution as a composer and interpreter?
This is not something new. because my last album, Origin, consists of all my original works.  I would say this is the evolution that continues. This is kind of the album that I felt that I wanted to share. I just wanted to see what I can bring, and how I challenge myself to be a better composer and better leader.
Of course, once in a while I will bring in one song like Bonnie Raitt, or one gospel song, just to put it out there. I always have a little bit of both. But now, I'm focusing on introducing my new music to people. I'm very happy with what I have with this album.
In the past few years, I feel I'm more comfortable in performing my own music and sharing my story in my music. As instrumentalists, we let people imagine what they see in the music and have their stories in my music. So, I won't tell them what the story is about.
As instrumentalists, we can take people to a different place. And so that's kind of my innovation for my music: every time I make an album or perform the music, [I try to conjure] the experience that I want people to get as they listen to the music.
What built your confidence to share your original works, and tell your story?
I think by performing and finding my ground, finding my standing. Because I find that in jazz, we always have to have something new.
And I know people out there, we all are [striving] to bring our own stories in the music, but for me, it's how I connect with the people to music. And it's a funny thing, the Bonnie Raitt song — people just connect to songs like that.
As an instrumentalist, what comes first to me is always great melodies, and great harmonies that come with it. What I need in my music is all those elements together. And so when I find a song like Bonnie Raitt's, I always want to include that piece of music into the table.
I'm thankful for the artists that I have been inspired by. And so I hope that people will be inspired by the music. I hope the people will feel the energy that we have and the love that we have to share with people. That's kind of my hope for people as they check out the album.
Cautious Clay's Karpeh Is & Isn't Jazz: "Let Me Completely Deconstruct My Conception Of The Music"