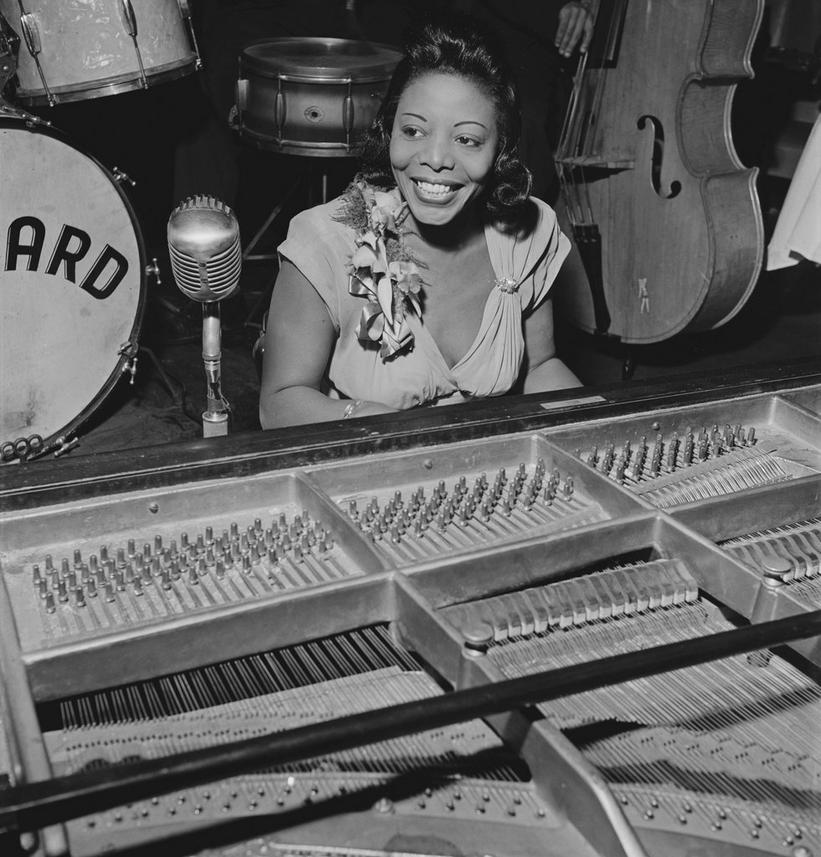 Graphic House/Archive Photos/Getty Images
news
Listen: Close Out Jazz Appreciation Month 2021 With GRAMMY.com's Playlist - 40 Tunes For The Rest Of The Year
Jazz Appreciation Month may be wrapping up, but listeners can bring that energy into the rest of the year—one where the music needs our support more than ever
GRAMMYs
/
Apr 30, 2021 - 09:21 pm
It's International Jazz Day, but many of its greatest musicians haven't worked in more than a year. Jazz Instagram is a cornucopia of hawked Zoom masterclasses. Many of the most beloved, irreplaceable physical spaces are gone—possibly forever.
What's the answer to getting more listeners on board? Maybe it's to make it less of a history lesson—and communicate that you can turn up Charlie Parker next to your favorite rock, rap or R&B song. You don't need accreditation. You don't need a college degree. You don't need to read a manual. It just sounds good.
GRAMMY.com is closing out Jazz Appreciation Month with a playlist of 40 tunes to bring into the rest of 2021. It's not meant to be remotely comprehensive; how could a playlist without Duke Ellington, Charles Mingus, Billie Holiday, Count Basie, Louis Armstrong or the Art Ensemble of Chicago possibly be? Ignoring time and space in favor of (hopefully) uninterrupted enjoyment, it's simply the product of one unbroken train of thought.
Check out the annotations below, and you might get a sense of how one track connects to the next—whether by the musicians involved, the historical context or simply the vibe. But that's it. If you want to dig deeper, there are countless books, websites and documentaries on offer. But maybe simply enjoying the music is the first step.
GRAMMY.com's Jazz Appreciation Month 2021 playlist is available here via Spotify, Amazon Music and Apple Music. If you like any of the tunes below, click the album title to buy the record and support them or their estate directly.
Without further ado, let's enjoy the music.
Charlie Parker, "Just Friends" (Charlie Parker With Strings, 1950)
In some ways, this is the only place to start. The greatest saxophonist of all time plays an improvised solo of jaw-dropping elegance, intelligence and integrity. "It's absolutely perfect on both an artistic and technical level," alto saxophonist Jim Snidero told Discogs in 2020.
Lou Donaldson, "Blues Walk" (Blues Walk, 1958)
The alto saxophonist got friction early on for sounding too much like Parker, but more than carved out his own sound with masterpieces like "Blues Walk." At 94, Sweet Poppa Lou is still kicking—and totally cops to the associations. "I'm a copy of Charlie Parker," he said in the same article.
Champian Fulton, "My Old Flame" (Birdsong, 2020)
Who played the most beautiful version of "My Old Flame" the world ever heard? That's right, Bird's your man—and the exquisite jazz singer Champian Fulton knows it. She's a fan of both Donaldson and Parker; her recent album Birdsong is a luminous tribute to the latter.
Jim Snidero, "Autumn Leaves" (Live at the Deer Head Inn, 2021)
After months of no gigs during the COVID-19 pandemic, Snidero and his quartet played safely and socially distanced at a jazz hotspot in the Delaware Water Gap. Despite the low-key setting and setlist of standards, he showed that chestnuts like "My Old Flame" "Autumn Leaves" still have new dimensions to explore.
Helen Sung, "Crazy, He Calls Me" ((re)Conception, 2011)
Pianist Helen Sung is connected to Snidero by at least two degrees: she and bassist Peter Washington have both played with him. Her entire body of work is worth spending time with; 2018's Sung With Words is an exceptionally well-done merging of jazz and poetry.''
Cannonball Adderley, "One For Daddy-O" (Somethin' Else, 1958)
Make no mistake: alto man Cannonball's only Blue Note album is a drop-dead must-have album. "Is that what you wanted, Alfred?" his sideman, Miles Davis, growls at producer Alfred Lion at the end of "One For Daddy-O." (Certainly, it was.)
Miles Davis, "Freddie Freeloader" (Kind of Blue, 1959)
Er, you want this album too. Trust us.
Wes Montgomery, "If You Could See Me Now" (Smokin' at the Half Note, 1965)
Jimmy Cobb, who sadly left us in 2020, was the drummer on Kind of Blue, and you could set an atomic clock to his ride-cymbal hand. Cobb also plays on this Wes Montgomery masterpiece. Even though Montgomery couldn't read music and strummed exclusively with his thumb, he arguably remains the king of jazz guitarists.
Bill Evans & Jim Hall, "Skating in Central Park" (Undercurrent, 1962)
Well, actually, it's either him or Jim Hall. (The ever-ethereal melodist Evans is also in the running for Kind of Blue MVP.)
Julian Lage, "Boo's Blues" (Squint, 2021)
Lage not only played with Jim Hall; the jazz world widely regards him as the Jim Hall of our generation. Not bad for a 33-year-old.
Pat Metheny, "Missouri Uncompromised" (Bright Size Life, 1976)
The guitar genius arguably made even better records than Bright Size Life, but as an entryway to his approach and thinking, nothing beats his ECM Records debut. (On bass: Jaco Pastorius!)
Grant Green, "Idle Moments" (Idle Moments, 1964)
Another guitar god, playing his pianist Duke Pearson's slow-crawling masterpiece. The musicians were unclear as to whether each chorus should be 16 or 32 bars, thereby beautifully blurring the composition. The results are a must-play for your next long drive and long think.
Miguel Zenón & Luis Perdomo, "Cómo Fue" (El Arte del Bolero, 2021)
Or, "The art of the bolero," or, "Two guys soothing themselves during lockdown with traditional songs they've known all their lives." Despite its low-key presentation—it was a Jazz Gallery livestream the altoist and pianist decided to record—this was one of the most captivating duo records in recent memory.
Avishai Cohen & Yonathan Avishai, "Crescent" (Playing the Room, 2019)
ECM comes up for a reason; if you're not familiar with the ultra-prolific label, go to their website, find something with a blanket of snow or raindrops on windows as the cover, and chances are it's drop-dead gorgeous. And speaking of stellar duet albums, here's another, between the Tel Aviv-born trumpeter and the Israeli-French pianist.
Craig Taborn, "Abandoned Reminder" (Daylight Ghosts, 2017)
Deeper we tread into the realm of ECM: Everything this brilliant pianist has made is worth hearing at least once. (Especially his Junk Magic project's latest album, Compass Confusion, which is not ECM and not jazz but is terrifying.)
Vijay Iyer Trio, "Combat Breathing" (Uneasy, 2021)
The Harvard professor and pianist surveys the volatile landscape of 2021 with the radiant rhythm section of bassist Linda May Han Oh and drummer Tyshawn Sorey. (GRAMMY.com cited both Oh and Sorey as artists pushing jazz into the future.)
Linda May Han Oh, "Speech Impediment" (Walk Against Wind, 2017)
One of the most prodigious modern bassists and composers, Oh made GRAMMY.com's list of five jazz artists pushing the form into the future. That's her on the Iyer tune, too, along with the drummer and composer Tyshawn Sorey.
Geri Allen Trio, "Eric" (The Printmakers, 1984)
Everybody should know this brilliant pianist and composer; Iyer is possibly the most prominent figure promoting her work these days. (He recently wrote an academic paper about Allen; "Drummer's Song" from Uneasy is hers.)
Mary Lou Williams, "My Blue Heaven" (Black Christ of the Andes, 1964)
In a just world, we'd regularly breathe Mary Lou Williams' name along with Ellington's and Armstrong's and her multidimensional masterpiece Black Christ of the Andes would be taught in schools.
Alice Coltrane, "Turiya and Ramakrishna" (Ptah, the El Daoud, 1970)
In recent years, Coltrane has received wildly overdue reappraisal as her husband John's artistic equal. Still, only one album has seemingly been allowed into the canon: Journey in Satchidananda. But as more than a dozen musicians attested to GRAMMY.com in 2020, Ptah deserves a seat at the table, too.
Lakecia Benjamin, "Syeeda's Song Flute" (Pursuance: The Coltranes, 2020)
Understanding that fundamental truth about the Coltranes, alto saxophonist Benjamin made the communal and devotional Pursuance: The Coltranes, which pays homage to both artists equally. (This is a John tune, but she found Alice before him.)
Keyon Harrold, "Bubba Rides Again" (The Mugician, 2017)
The celebrated trumpeter Harrold shows up to jam on Benjamin's album, and his album The Mugician is a terrific gateway into the crossover world where jazz, rap and R&B blur.
Kassa Overall, "Please Don't Kill Me" (I Think I'm Good, 2020)
Speaking of crossover: Kassa Overall is one of that sphere's very best. Understanding that jazz and rap are more similar than dissimilar, he opts not to blur them but crash them like cars, knowing the wreckage will look the same.
Joel Ross, "More?" (Who Are You?, 2020)
This sublime vibraphonist (who appears on the previous Overall tune) is right on the front lines of the scene in 2021. Don't sleep on him or his elegant last album, Who Are You?.
Jackie McLean, "'Das Dat" (It's Time!, 1964)
But if you really want to get into the heritage of jazz vibraphone, Bobby Hutcherson is the first man to know. Check out his performance on alto sax heavyweight J-Mac's It's Time!, which got an excellent pressing last year via Blue Note's Tone Poet Series.
Bobby Hutcherson, "Maiden Voyage" (Happenings, 1966)
Here he is again, performing Herbie Hancock's intoxicating tune with Hancock himself. (For Hancock's part, he's one of the most inventive harmonic thinkers of the 20th and 21st centuries.)
Joey Alexander, "Under the Sun" (single, 2021)
The astonishing young pianist Joey Alexander met Hancock at the GRAMMYs when he was only eight. "He didn't say too much," he recalled to GRAMMY.com in 2021. "He thought I could play and he said, 'Keep doing it' and 'Don't stop.'"
Jaleel Shaw, "The Flipside" (Optimism, 2008)
A.n excellent alto saxophonist, Shaw appears on Alexander's previous single, "SALT." "I was glad that Jaleel and [guitarist] Gilad [Hekselman] played in unison and sounded so strong," Alexander marveled in the same interview. "When I heard it back, I was like 'Wow.'"
Rudresh Mahanthappa, "I Can't Get Started" (Hero Trio, 2020)
On an alto-saxophone kick? Mahanthappa has one of the boldest, brashest and most vibrant sounds on the instrument in 2021.
Matthew Shipp, "Swing Note from Deep Space" (The Piano Equation, 2020)
Now, we shift gears to the solo piano; Shipp is one of the most prodigious modern improvisers in that realm. (The label that released The Piano Equation, TAO Forms, is one of GRAMMY.com's labels to watch in 2021.)
Thelonious Monk, "Don't Blame Me" (Palo Alto, 2020)
More than a half-century ago, Monk played at a high school and a janitor recorded it. Nobody heard the slamming results until Impulse! released them in 2020.
Oscar Peterson & Dizzy Gillespie, "Dizzy Atmosphere" (Oscar Peterson & Dizzy Gillespie, 1974)
These days, the "bebop" pioneer Diz might be more revered and analyzed than listened to. But he was a tremendous trumpeter throughout all seasons of his life—as attested to by this duo album with piano giant Oscar Peterson.
Dave Douglas, "Pickin' the Cabbage" (Dizzy Atmosphere, 2020)
Need further proof? Check out the ultra-prolific Douglas' loving tribute to the clown prince of jazz.
Jakob Bro Trio, "Copenhagen" (Bay of Rainbows, 2018)
The connection to the Douglas album is the ultra-perceptive drummer Joey Baron. Danish guitarist Bro's sets at Jazz Standard (before they shuttered their physical location thanks to COVID) were transformative experiences, as captured on this ECM recording from the New York venue.
Art Blakey and the Jazz Messengers, "A Night in Tunisia" (A Night in Tunisia, 1961)
Honestly, it just felt right to blow up the program in a volley of toms.
Sonny Rollins, "Tune Up" (Rollins in Holland, 2020)
We're at the final stretch. Newk killing on a Netherlands tour.
John Coltrane, "Mr. P.C." (Giant Steps, 1960)
"P.C." is bassist Paul Chambers, who left us too young. That's all the backstory you need. Turn this up like a Led Zeppelin song.
Ralph Peterson, "Freight Train" (The Art of War, 2001)
Rest in power to Peterson, a ferocious drummer and sweetheart of a man who left us in 2021. Last year, he summed up his mentor, Art Blakey: "He's in the blue part of the flame," Peterson told GRAMMY.com. "The thing is: if you know anything about fire, the blue part of the flame might be the lowest part of the flame, but it's also the hottest part of the flame."
Bill Frisell, "We Shall Overcome" (Valentine, 2020)
Now, we turn down the burner. "I'm going to play it until there's no need anymore," Frisell said in a statement about this civil-rights anthem.
Oded Tzur, "Can't Help Falling in Love" (Here Be Dragons, 2020)
End credits.
Surrounded By Moving Air: 6 Big-Band Composers Pushing The Format Forward
news
GRAMMY SoundChecks With Gavin DeGraw
GRAMMYs
/
Dec 3, 2014 - 05:06 am
On Aug. 28 Nashville Chapter GRAMMY U members took part in GRAMMY SoundChecks with Gavin DeGraw. Approximately 30 students gathered at music venue City Hall and watched DeGraw play through some of the singles from earlier in his career along with "Cheated On Me" from his latest self-titled album.
In between songs, DeGraw conducted a question-and-answer session and inquired about the talents and goals of the students in attendance. He gave inside tips to the musicians present on how to make it in the industry and made sure that every question was answered before moving onto the next song.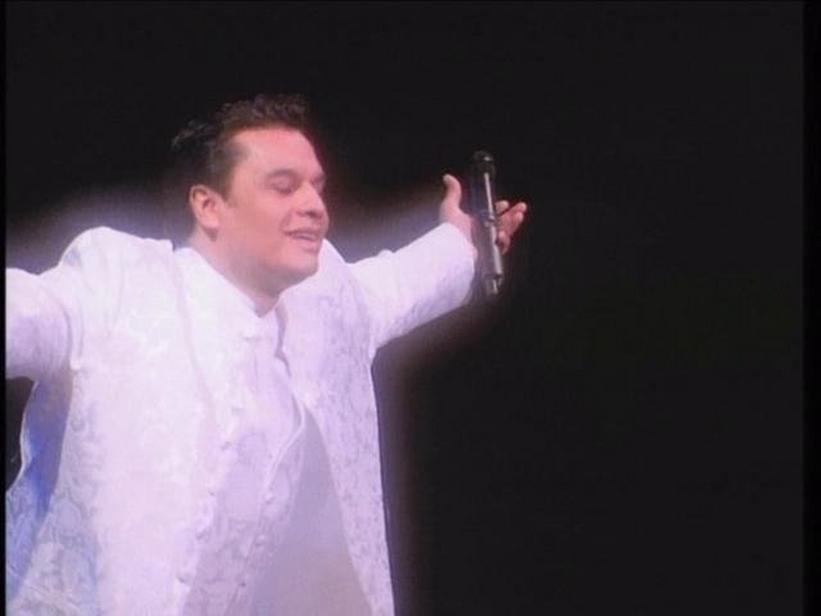 news
Juan Gabriel named 2009 Latin Recording Academy Person Of The Year
Annual star-studded gala slated for Nov. 4 in Las Vegas during 10th Annual Latin GRAMMY Week celebration
GRAMMYs
/
May 15, 2017 - 01:36 pm
GRAMMY.com
Internationally renowned singer/songwriter/performer Juan Gabriel will be celebrated as the 2009 Latin Recording Academy Person of the Year, it was announced today by The Latin Recording Academy. Juan Gabriel, chosen for his professional accomplishments as well as his commitment to philanthropic efforts, will be recognized at a star-studded concert and black tie dinner on Nov. 4 at the Mandalay Bay in Las Vegas, Nev.
The "Celebration with Juan Gabriel" gala will be one of the most prestigious events held during Latin GRAMMY week, a celebration that culminates with the 10th Annual Latin GRAMMY Awards ceremony. The milestone telecast will be held at Mandalay Bay Events Center in Las Vegas on Nov. 5 and will be broadcast live on the Univision Television Network at 8 p.m. Eastern/7 p.m. Central.
"As we celebrate this momentous decade of the Latin GRAMMYs, The Latin Recording Academy and its Board of Trustees take great pride in recognizing Juan Gabriel as an extraordinary entertainer who never has forgotten his roots, while at the same time having a global impact," said Latin Recording Academy President Gabriel Abaroa. "His influence on the music and culture of our era has been tremendous, and we welcome this opportunity to pay a fitting tribute to a voice that strongly resonates within our community."
Over the course of his 30-year career, Juan Gabriel has sold more than 100 million albums and has performed to sold-out audiences throughout the world. He has produced more than 100 albums for more than 50 artists including Paul Anka, Lola Beltran, Rocío Dúrcal, and Lucha Villa among many others. Additionally, Juan Gabriel has written more than 1,500 songs, which have been covered by such artists as Marc Anthony, Raúl Di Blasio, Ana Gabriel, Angelica María, Lucia Mendez, Estela Nuñez, and Son Del Son. In 1986, Los Angeles Mayor Tom Bradley declared Oct. 5 "The Day of Juan Gabriel." The '90s saw his induction into Billboard's Latin Music Hall of Fame and he joined La Opinion's Tributo Nacional Lifetime Achievement Award recipients list.
At the age of 13, Juan Gabriel was already writing his own songs and in 1971 recorded his first hit, "No Tengo Dinero," which landed him a recording contract with RCA. Over the next 14 years, he established himself as Mexico's leading singer/songwriter, composing in diverse styles such as rancheras, ballads, pop, disco, and mariachi, which resulted in an incredible list of hits ("Hasta Que Te Conocí," "Siempre En Mi Mente," "Querida," "Inocente Pobre Amigo," "Abrázame Muy Fuerte," "Amor Eterno," "El Noa Noa," and "Insensible") not only for himself but for many leading Latin artists. In 1990, Juan Gabriel became the only non-classical singer/songwriter to perform at the Palacio de Bellas Artes in Mexico City and the album release of that concert, Juan Gabriel En Vivo Desde El Palacio De Bellas Artes, broke sales records and established his iconic status.
After a hiatus from recording, Juan Gabriel released such albums as Gracias Por Esperar, Juntos Otra Vez, Abrázame Muy Fuerte, Los Gabriel…Para Ti, Juan Gabriel Con La Banda…El Recodo, and El Mexico Que Se Nos Fue, which were all certified gold and/or platinum by the RIAA. In 1996, to commemorate his 25th anniversary in the music industry, BMG released a retrospective set of CDs entitled 25 Aniversario, Solos, Duetos, y Versiones Especiales, comprised appropriately of 25 discs.
In addition to his numerous accolades and career successes, Juan Gabriel has been a compassionate and generous philanthropist. He has donated all proceeds from approximately 10 performances a year to his favorite children's foster homes, and proceeds from fan photo-ops go to support Mexican orphans. In 1987, he founded Semjase, an orphanage for approximately 120 children, which also serves as a music school with music, recreation and video game rooms. Today, he continues to personally fund the school he opened more than 22 years ago.
Juan Gabriel will have the distinction of becoming the 10th Latin Recording Academy Person of the Year honoree, and joins a list of artists such as Gloria Estefan, Gilberto Gil, Juan Luis Guerra, Julio Iglesias, Ricky Martin, and Carlos Santana among others who have been recognized.
For information on purchasing tickets or tables to The Latin Recording Academy Person of the Year tribute to Juan Gabriel, please contact The Latin Recording Academy ticketing office at 310.314.8281 or ticketing@grammy.com.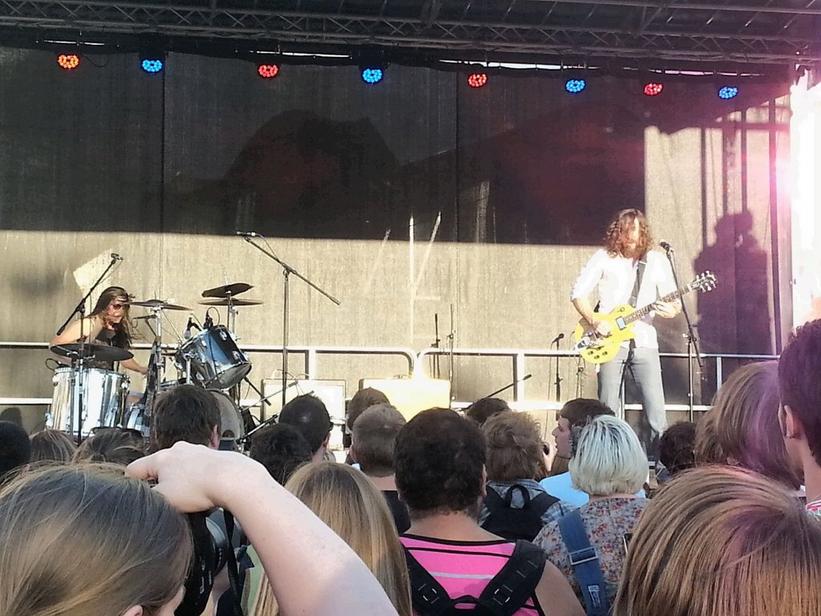 Grizzled Mighty perform at Bumbershoot on Sept. 1
Photo: The Recording Academy
news
Set List Bonus: Bumbershoot 2013
GRAMMYs
/
Dec 3, 2014 - 04:22 am
Welcome to The Set List. Here you'll find the latest concert recaps for many of your favorite, or maybe not so favorite, artists. Our bloggers will do their best to provide you with every detail of the show, from which songs were on the set list to what the artist was wearing to which out-of-control fan made a scene. Hey, it'll be like you were there. And if you like what you read, we'll even let you know where you can catch the artist on tour. Feel free to drop us a comment and let us know your concert experience. Oh, and rock on.
By Alexa Zaske
Seattle
This past Labor Day weekend meant one thing for many folks in Seattle: Bumbershoot, a three-decade-old music and arts event that consumed the area surrounding the Space Needle from Aug. 31–Sept. 2. Amid attendees wandering around dressed as zombies and participating in festival-planned flash mobs to Michael Jackson's "Thriller," this year the focus was on music from the Pacific Northwest region — from the soulful sounds of Allen Stone and legendary female rockers Heart, to the highly-awaited return of Death Cab For Cutie performing their 2003 hit album Transatlanticism in its entirety.
The festival started off on day one with performances by synth-pop group the Flavr Blue, hip-hop artist Grynch, rapper Nacho Picasso, psychedelic pop group Beat Connection, lively rapper/writer George Watsky, hip-hop group the Physics, and (my personal favorite), punk/dance band !!! (Chk Chk Chk). Also performing on day one was Seattle folk singer/songwriter Kris Orlowski, who was accompanied by the Passenger String Quartet. As always, Orlowski's songs were catchy and endearing yet brilliant and honest.
Day one came to a scorching finale with a full set from GRAMMY-nominated rock group Heart. Kicking off with their Top 20 hit "Barracuda," the set spanned three decades of songs, including "Heartless," "Magic Man" and "What About Love?" It became a gathering of Seattle rock greats when, during Heart's final song, Pearl Jam guitarist Mike McCready joined for 1976's "Crazy On You."
Day two got off to an early start with performances from eccentric Seattle group Kithkin and Seattle ladies Mary Lambert and Shelby Earl, who were accompanied by the band Le Wrens. My highlight of the day was the Grizzled Mighty — a duo with a bigger sound than most family sized bands. Drummer Whitney Petty, whose stage presence and skills make for an exciting performance, was balanced out by the easy listening of guitarist and lead singer Ryan Granger.
Then the long-awaited moment finally fell upon Seattle when, after wrapping a long-awaited tour with the Postal Service, singer/songwriter Ben Gibbard returned to Seattle to represent another great success of the Pacific Northwest — Death Cab For Cutie. The band celebrated the 10-year anniversary of their album Transatlanticism by performing it from front to back. While a majority of attendees opted to watch the set from an air-conditioned arena, some of us recognized the uniqueness of this experience and enjoyed the entire set lying in the grass where the entire performance was streamed.
Monday was the day for soul and folk. Local blues/R&B group Hot Bodies In Motion have been making their way through the Seattle scene with songs such as "Old Habits," "That Darkness" and "The Pulse." Their set was lively and enticing to people who have seen them multiple times or never at all.
My other highlights of the festival included the Maldives, who delivered a fun performance with the perfect amount of satirical humor and folk. They represent the increasing number of Pacific Northwest bands who consist of many members playing different sounds while still managing to stay cohesive and simple. I embraced the return of folk/pop duo Ivan & Alyosha with open arms and later closed my festival experience with local favorite Stone.
For music fans in Seattle and beyond, the annual Bumbershoot festival is a must-attend.
(Alexa Zaske is the Chapter Assistant for The Recording Academy Pacific Northwest Chapter. She's a music enthusiast and obsessed with the local Seattle scene.)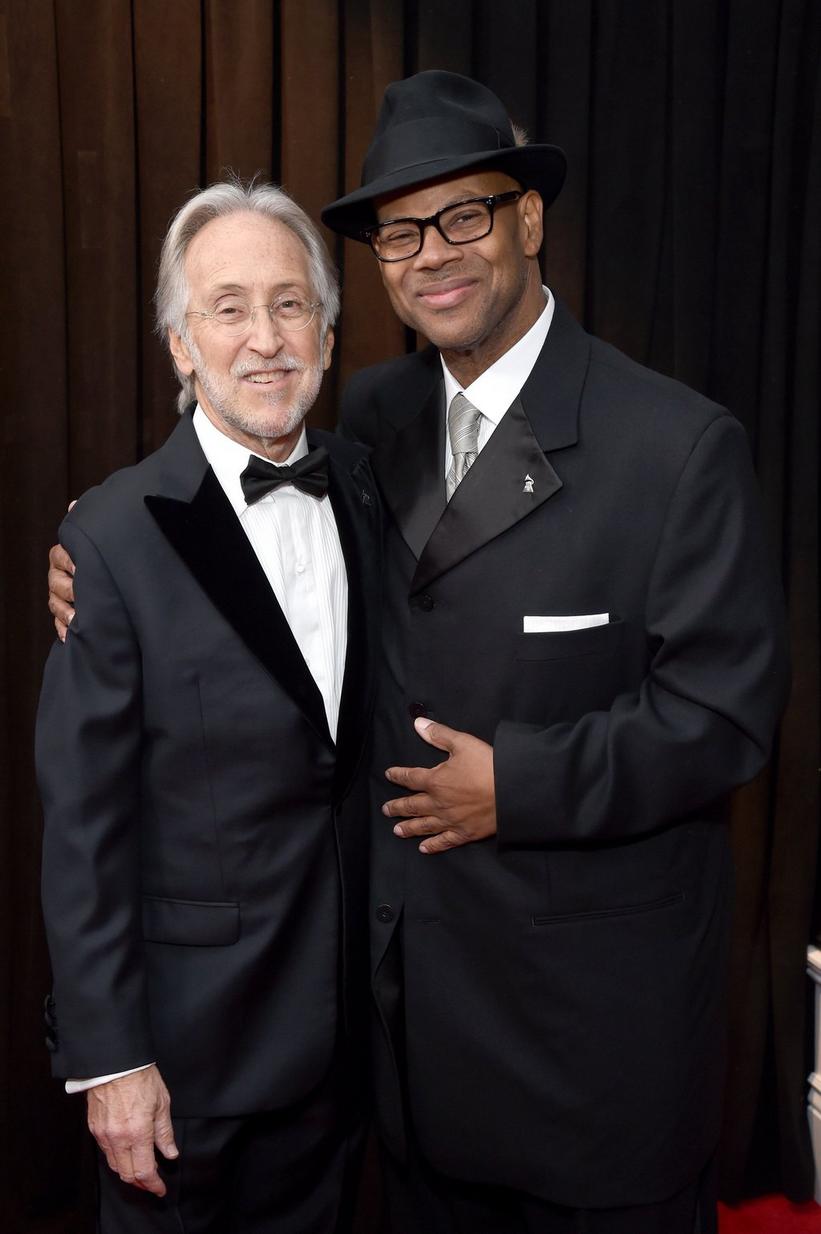 Neil Portnow and Jimmy Jam
Photo: Michael Kovac/Getty Images
news
Neil Portnow Addresses Diversity & Inclusion, Looks Ahead During Speech At 2019 GRAMMYs
Jimmy Jam helps celebrate the outgoing President/CEO of the Recording Academy on the 61st GRAMMY Awards
GRAMMYs
/
Feb 11, 2019 - 10:58 am
As Neil Portnow's tenure as Recording Academy President/CEO draws to its end, five-time GRAMMY winner Jimmy Jam paid tribute to his friend and walked us through a brief overview of some of the Academy's major recent achievements, including the invaluable work of MusiCares, the GRAMMY Museum, Advocacy and more.
Portnow delivered a brief speech, acknowledging the need to continue to focus on issues of diversity and inclusion in the music industry. He also seized the golden opportunity to say the words he's always wanted to say on the GRAMMY stage, saying, "I'd like to thank the Academy," showing his gratitude and respect for the staff, elected leaders and music community he's worked with during his career at the Recording Academy. "We can be so proud of what we've all accomplished together," Portnow added.
"As I finish out my term leading this great organization, my heart and soul are filled with gratitude, pride, for the opportunity and unequal experience," he continued. "Please know that my commitment to all the good that we do will carry on as we turn the page on the next chapter of the storied history of this phenomenal institution."
Full Winners List: 61st GRAMMY Awards